Wheel Towards a Divine Journey to Tiruvannamalai from Bangalore 
Tamil Nadu has some strikingly appealing places under its wings. And no one can challenge their great historical and religious value. If this wasn't enough, the State also boasts of natural and scenic gorgeousness as well! Have you explored many parts of this magnanimous land? But are eager to explore more? Well, visit the Tiruvannamalai city! Tiruvannamalai is a famous and important pilgrimage centre in India and you'll find devotees flocking the place throughout the year. This place holds so many arresting and prominent temples, caves that depict the teachings of the Hindus and Jains, and all the charming persona of a small town.
Naturally, with so much to explore, there will be many tourists like you thronging the place all round the year. If you are anywhere nearby, say Bangalore, and searching for weekend road trips from Bangalore to Tiruvannamalai, you have hit the right page. If you plan this trip during an amicable weather and in a good condition car, then you can indulge in a peaceful and religious journey at your own pace without any hurdle. 
Important things to remember when taking a road trip from Bangalore to Tiruvannamalai
Best time to travel: The monsoons are pretty scanty in the area, but the humidity in the air is pretty much more. Obviously, this makes your road trip and the journey a bit difficult. And the summers in this city can be as heated as 40 degree Celsius and sometimes even more. So, the best time to visit attractions in Tiruvannamalai is during winters, when you'll get pretty cool and pleasant weather outdoors as the temperature never exceeds a pleasant 25 degrees Celsius.
Distance on road from Bangalore to Tiruvannamalai: The distance between Bangalore to Tiruvannamalai is approximately 203 kilometres — which means you'll have to travel for around 4 and a half hours (without break) to reach this destination. The road conditions are pretty good and smooth if you choose the best route from Bangalore to Tiruvannamalai that is travelling via NH 77 or NH 48. And you will reach conveniently if you drive through Hosur to Krishnagiri, Bargur, Tirupattur, Singarapettai and Chengam leading finally to Tiruvannamalai. 
Enjoy a tranquil time by traveling from Bangalore to Tiruvannamalai!
Located at the foothills of the Annamalai Hill Tops, the city of Tiruvannamalai holds a prominent place in the culture and tourism of Tamil Nadu. The city is actually dipped in cultural and historical richness which naturally attracts thousands to visitors to it on a daily basis. We are sure you'll be writing diaries of your exclusive experience in this city soon. Because Tiruvannamalai is actually a treasure box of engrossing temples and intriguing caves. And visiting this city and not getting impressed seems so unlikely for anyone! Let's start exploring about what to see in Tiruvannamalai without much ado:
1. Arunaleshwar Temple
A journey to Tiruvannamalai just cannot be possible without a visit to the Tiruvannamalai temple which actually makes this place so popular! Yes, we are talking about the Arunaleshwar Temple. This temple is dedicated to Lord Shiva and the unique salient feature here is that he is worshipped in the form of Agni (Fire) Lingam. You'll find the 10 hectares of land consisting of this temple fascinating – it has four gigantic towers, several iconic halls, and exemplary masonry from the times of the Chola dynasty.
2. Sathanur Dam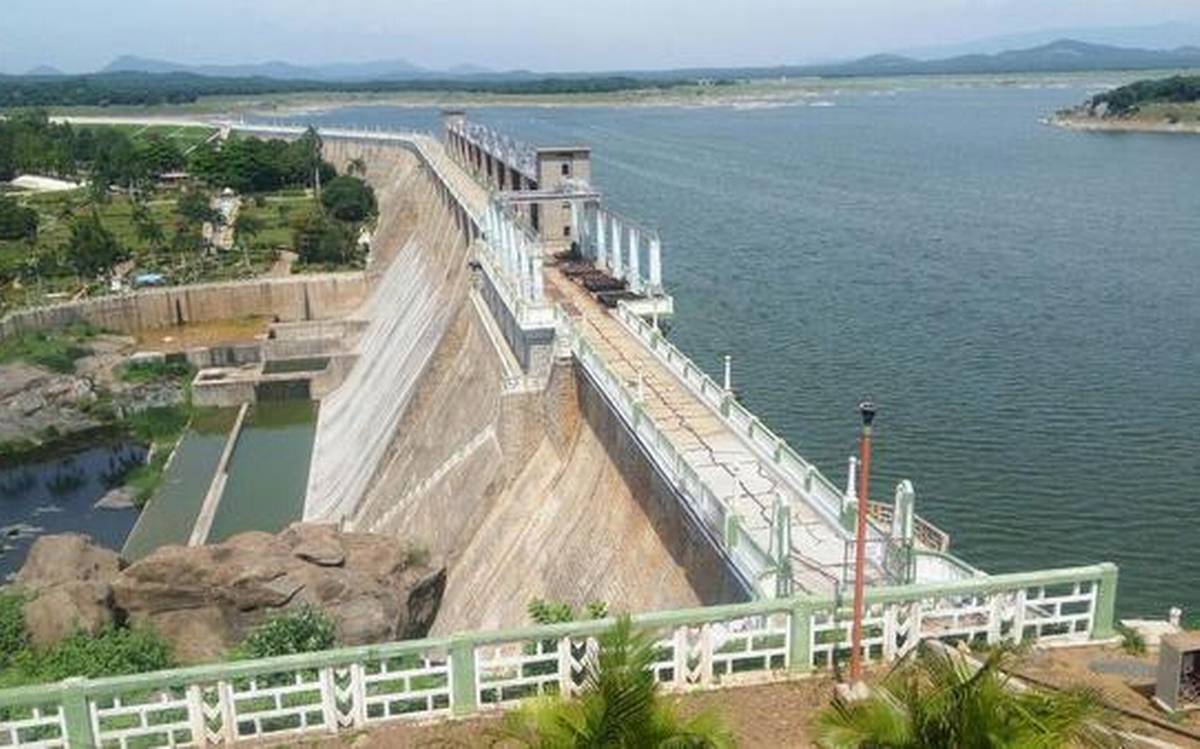 One of the most famous and marvellous nearby tourist attractions in Tiruvannamalai, the Sathanur dam is built over River Thenpennai. You'll be awed to see the beauty of this location and there are lots of parks and a huge crocodile farm which attracts tourists like a magnet to this place. Do take some time out from your schedule to specially pay a visit to this place.
3. Gingee Fort
A rock solid and fascinating fort stands on Tiruvannamalai which even left the British impressed because of its architectural marvel and has been a pride of this city since the 16th Century. This Fort is located in the most strategic location and is really vast which prevented the enemies from attacking it directly. You wouldn't fathom the captivating charm and interesting features of this place unless you explore it up, close and personal. 
4. Virupaksha Caves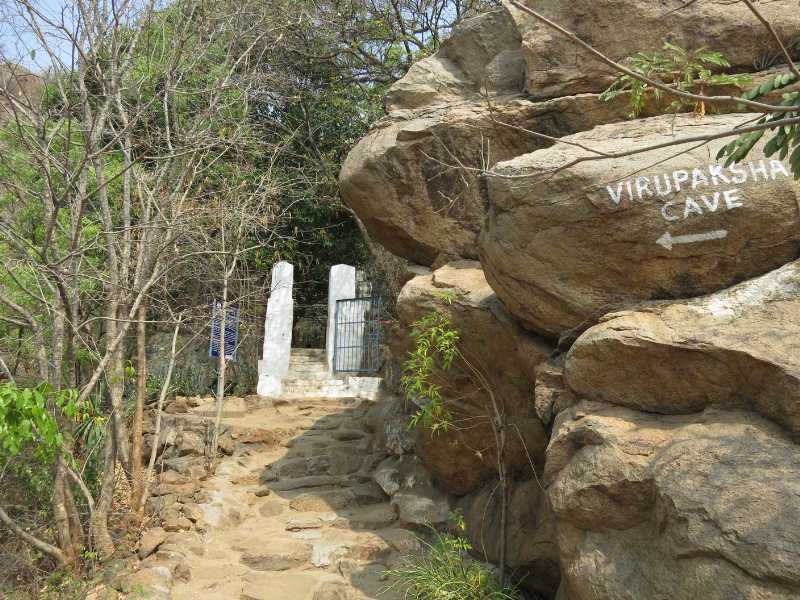 If mystery married mythology and hid its access from the common eyes, then you shall get the Virupaksha caves. The caves are visited by tourists and pilgrims very frequently. It's situated at the top point of Arunachala Hill and a must visit spot not only to get mesmerised, but also to attain peace and spirituality from within. 
5. Fairs and festivals in Tiruvannamalai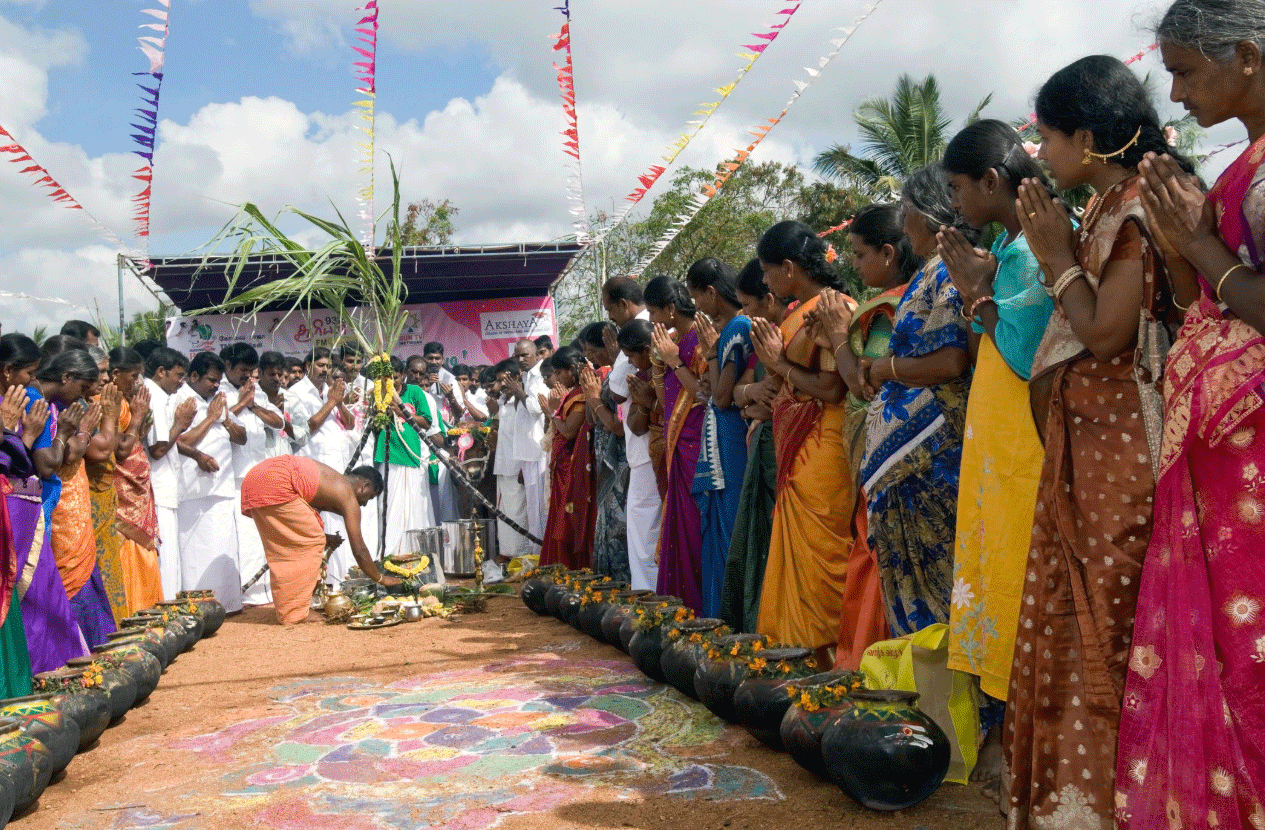 Apart from the temples and ashrams, you'll also find that this place is renowned  for the festivals that is celebrate in a unique way — — like the Brahmitsavam Festival where the idols, the temples and everything around is adorned with lights and diyas and the entire city comes to life (It happens during winter.), the cattle fair that is famous too because a large number of cattle are traded  during this time. 
Other important places to check in Tiruvannamalai—
These were the most famous places to check while you are visiting this city. There are still lots of things to do in Tiruvannamalai – like, visiting the Skandashramam which is another important ashram in this city, Ramana Ashram –the best place to relax and unwind, visiting Tiruamalai, another gorgeous location , and the Mamara Gughai which is actually a tree cave. 
The places in and around Tiruvannamalai are truly spectacular and a visual treat to everyone who visits here. The religious significance holds water too. So, no matter if it's due to the pilgrimage point of view or just in order to explore the historical richness of our country, a trip to this destination never goes in vain. You just have to make sure that you pick the best car rental in Bangalore from Revv in order to travel towards Tiruvannamalai and enjoy a seamless experience of the tour!