10 Best Weekend Road Trips from Hyderabad to Pattadakal and Aihole
They say if you want to see a green paradise, visit Karnataka! Apart from the visual appeal of the natural offerings, Karnataka doesn't stay behind in providing you with some very rich religious, heritage, and cultural monuments. And one such place that is totally breathtaking in the State is Pattadakal. The rich beauty of Pattadakal just cannot be expressed in mere words. You have to visit this place personally to view the astounding architectural structures flaunting the beautiful design by the skilled craftsmen of yesterday.
And this isn't all! Karnataka has one more stunning location that is a home to at least 70 exquisite temples. Yes, you read it right. Though it is unbelievable, but there is a complex of temples in this State known as Aihole — which is certainly a must visit place here. A weekend trip towards these locations is certainly going to be the richest experience of your life and you will end up coming back with so many pictures to add into your photo galleries that speak of the grandeur and craftsmanship.
Things to keep in mind when travelling from Hyderabad to Pattadakal and Aihole
Best to time visit these locations — The best time to travel through these cities is during the autumn and winter seasons, as the weather is dry and cool. While monsoon and summers can be a bit troublesome for a road trip.
Total distance from Hyderabad to Pattadakal and Aihole— The total distance between Hyderabad to Pattadakal is 396 km which means that you'll require around 9 hours to reach this location if you don't stop anywhere in between. And from Hyderabad to Aihole, it is 383 km which is again approximately 8 and a half hour's constant drive.
Types of visits recommended— if you are keen and excited to start from Hyderabad for a road trip to Pattadakal, then either you love history or ancient architecture or you are a deeply religious person. And yes, some nature lovers also love to escape from the concrete jungle to these heavenly locations.
10 Best places to visit in Hyderabad, Pattadakal and Aihole
You start from Hyderabad, the city of Nizams which is an amalgamation of history and modern day, of technology and antique artistry, of cultural heritage and contemporary customs. Then you move towards Pattadakal — commence your journey in a comfortable car and head towards the hidden beauty of South.
1. Pattadakal
It is a wonderful site located at the banks of Malaprabha River and is a proud UNESCO world heritage site. Created in the 7th and 8th century, this place speaks of the classiness of Challukyan Architecture. It's also known as Pertigal and was a prominent place in the history as the crowning ceremony of kings was held in this location. Do read about some really fabulous tourist attractions in Pattadakal below:
2. Virupaksha Temple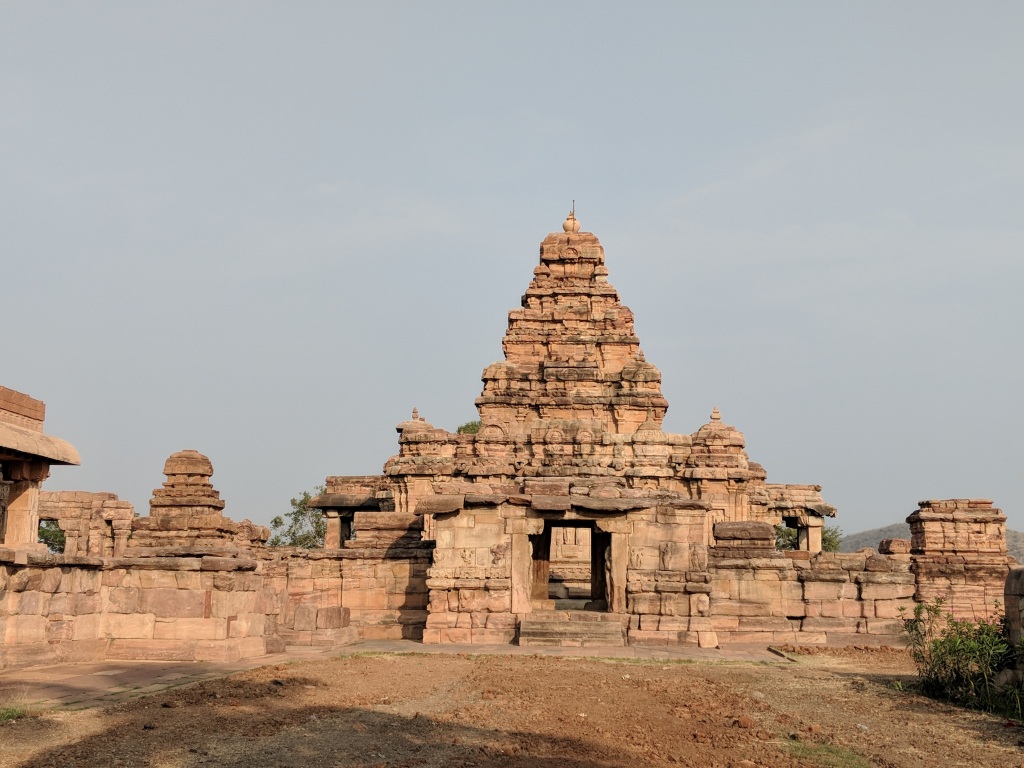 This is one of the most gracious, astounding, and best temples in Pattadakal built by Queen Loka Mahadevi, wife of King Vikramaditya the second to commemorate the conquest of a huge military campaign. It's a really vast temple with unique and extraordinary architecture which is totally captivating and soothing.
3. Mallikarjuna Temple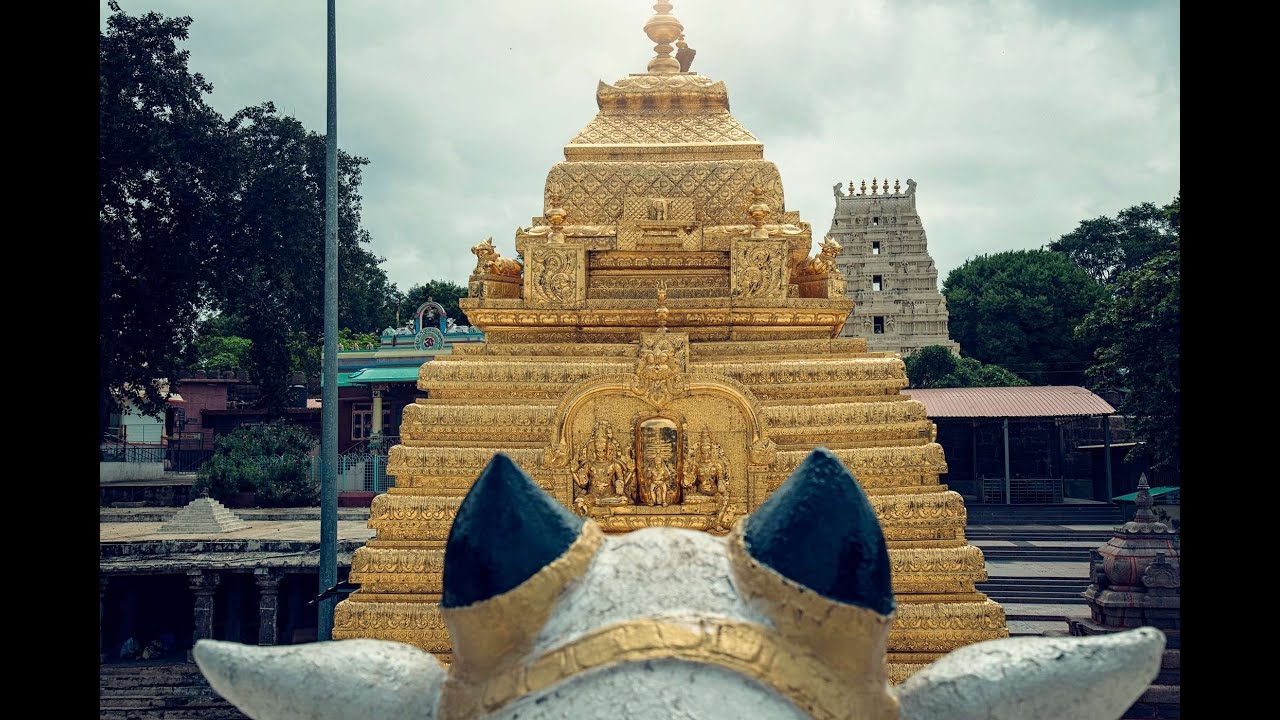 This is another famous temple of Pattadakal and the most visited one by the devotees. You will find some awe-inspiring architecture and carvings inside the temple. Even some episodes of Mahabharata and Ramayana are engraved so perfectly in it.
4. Sangameswara Temple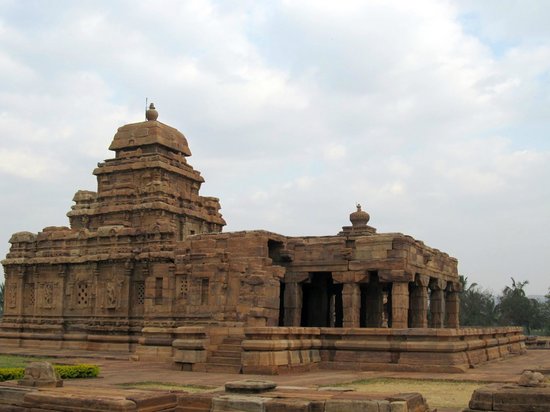 It's the earliest temple built on this land. And you will find some really fascinating carvings of Nataraja at its entrance which alone is a spectacular sight. Even the interior of this temple is an example of truly captivating carvings.
5. Other Places in Pattadakal
The buck does not stop here — ancient and architecturally fascinating temples in this location are many. You need to explore them to experience some of the best things to do in Pattadakal. The Galaganatha Temple – you'll love the motives carved on its walls, Kashi Vishweshwara Temple — do check its ceilings for the figures carved here are captivating, and also reconnoitre the Jambulinga Temple which holds a prominent place in Hindu religion.
6. Aihole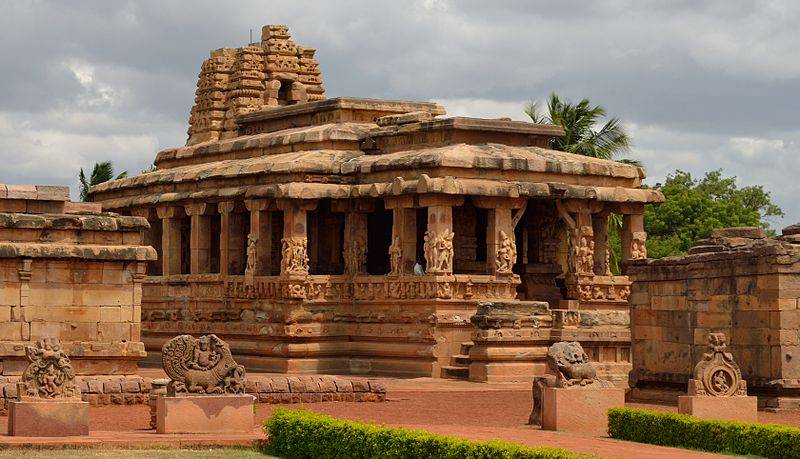 After exploring Pattadakal thoroughly, you should head towards Aihole. It's that location which tells the tales of the rule of Kings and dynasties in India. They have left lots of their signs here and each of them are worth checking.
7. Ravanaphadi Cave Temples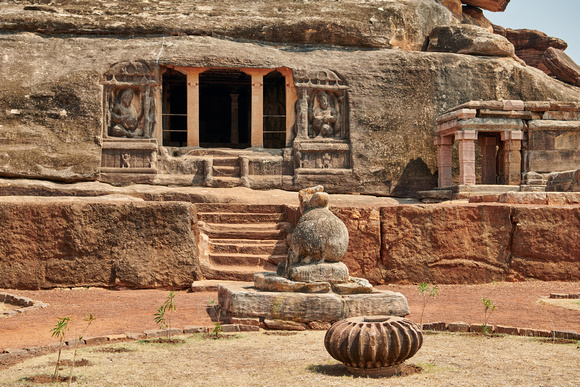 A visit to the rock-cut cave temples surely makes your day. It is one of the oldest in the history and has a Shivlinga at its entrance with enthralling curvature.
8. Lad Khan Temple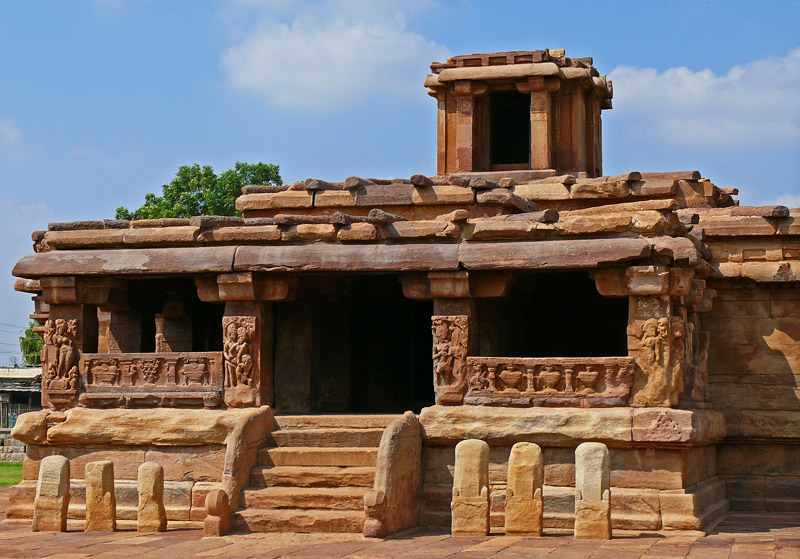 Of all the other temples in Aihole, Lad Khan temple exudes a unique Panchayati Hall kind of structure and examples of fine architectural patterns.
9. Durga Temple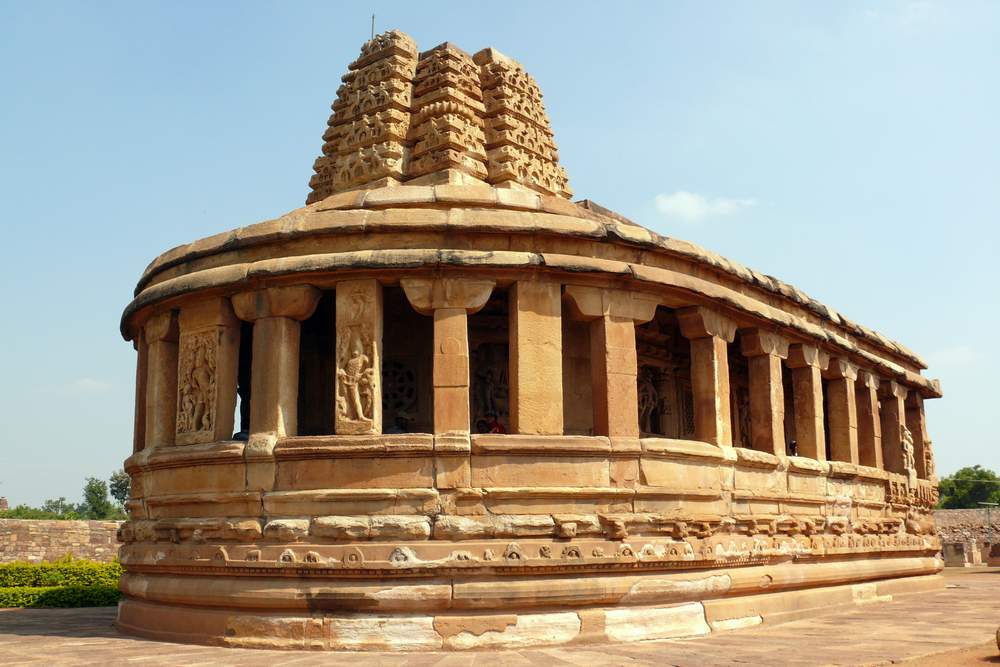 If you desire to be astonished by amalgamation of architectural design and grand elegance, visit the Durga Temple located at Aihole that was built in the early 6 or 7th century. The flamboyant creation is talked about till date and commemorates the creators.
10. More Attractions in Aihole
Since you have travelled so far to visit this amazing place, don't leave out visiting any of the marvels. Visit the Archaeological Museum (which recount chronicles of the closed chapters of time), the Huchimalli Temple (which again is a wonderful creation of past), Gowda Temple (which is dedicated to Goddess Bhagavati), and the Chakra Gudi (which is a tower styled temple).
We are sure your trip would definitely be totally transfixing after driving through these two famous and culturally rich cities. For the next time, you should specifically plan a visit to Aihole and Badami, which is another prominent and glorious location of India. Badami or Vatapi finds reference in Ramanaya and Dandakaranya, is believed to have been the capital of the Chalukya dynasty, and has rugged rock cut red sandstone sculptural temples in the vicinity of the Lake Agastya – just like a picture postcard, isn't it? And don't worry about the transportation! A car rental in Karnataka from Revv is the easiest way to explore any city to your heart's content!