Explore Uttar Pradesh — The Land of Festivals and Fairs — by Road!
They say, choose a destination wisely and it will lead you to the legends of time! And when we see Uttar Pradesh, we can understand how true this quote can be! The largest State of India with a huge population also nests some diverse cultures and socio-religious traditions under its wings. You'll see a plethora of festivals and fairs held here — each being exceptional and extraordinary — creating a fabulous picture for the visitors! A trip here to explore these festivities is something really worth remembering your entire life.
Uttar Pradesh holds dozens of culturally evident and important monuments, forts, and palaces. And this isn't all, you'll also see some major temples and shrines creating a valuable influence on the tourism of the State. And if these weren't enough, the food and culinary delights that are famous in Uttar Pradesh have made it popular worldwide as well – not to mention the handicrafts and artistry that the State can proudly boast of. So, don't you think it's the best destination to visit, even if it is in the pretext to check the multiple fairs celebrated here?
Important things to keep in mind when travelling to Uttar Pradesh!
Best time to travel Uttar Pradesh — This State witnesses strong heat during the summer and chilled nights in winter, but the best time to visit Uttar Pradesh is when you want to enjoy the festivities here. And these are basically spread throughout the year.
Types of visits recommended — Historic, cultural, religious, wildlife interest, and adventurous.
Enjoy the plethora of festivals and fairs in the most magnetic State of India!
The road trips to major cities in Uttar Pradesh during festival time have their own charm. Each of the locations speaks of the importance of these festivals and is celebrated so joyously that you'll be attracted to this gaiety immediately, and we know of people coming back to these locations each year in order to celebrate them again amidst the unique revelry. So, let's drive towards those fantastic locations in order to explore them and know about the things to do in Uttar Pradesh during the festival time.
1. Holi in Barsana and Nandgaon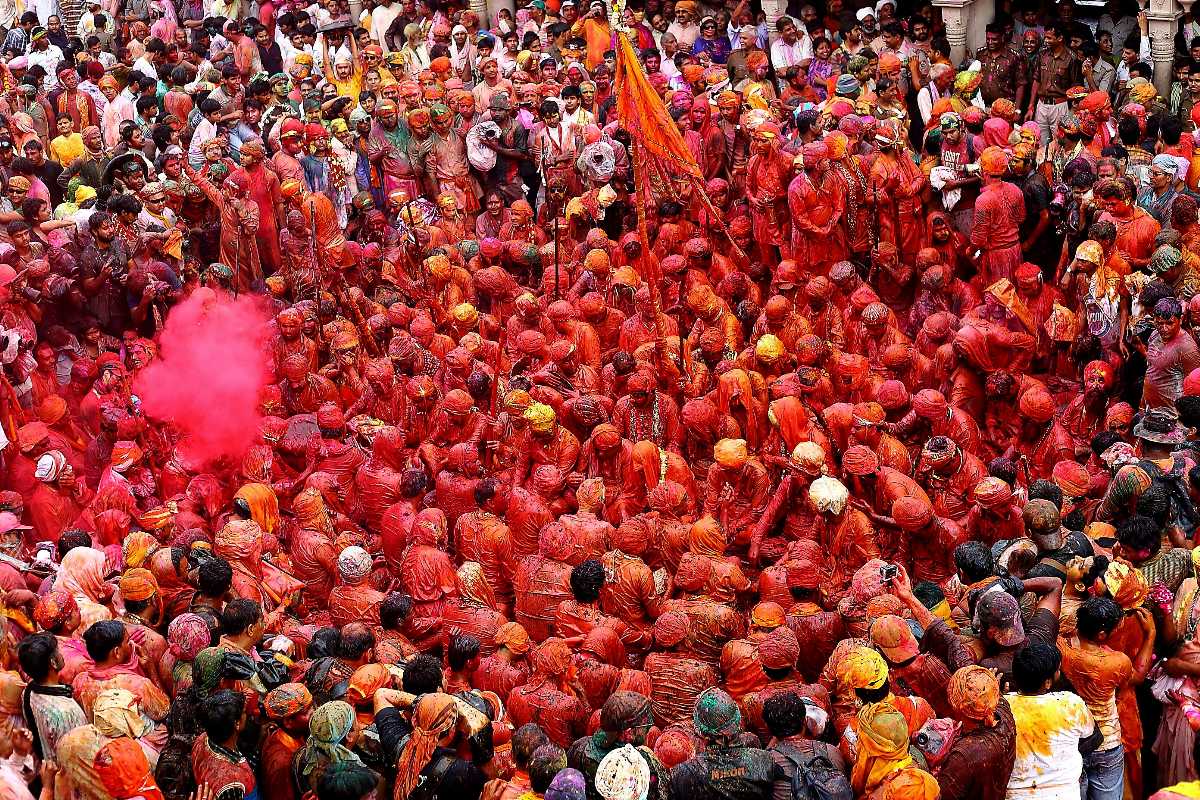 Holi is a significant festival of India, but you will find it celebrated with extreme enthusiasm and zeal in Uttar Pradesh. In the cities of Barsana and Nandgaon, you'll see the entire place going haywire in the celebrations of this festival. They actually celebrate this festival by using flowers instead of colours which is actually a very spectacular experience in itself. Their version Lath Maar Holi is something unique and worth checking while you are here. Visit the Radhe Mandir, the only temple dedicated to Lord Krishna's consort Shri Radhika, where thousands of devotees congregate in festive finery singing songs in praise of Radha and Krishna and participating in the tradition of teasingly beating up men with sticks. This tradition arose from the belief that Lord Krishna got playfully beaten by Radha's companions when he sneaked a visit during Holi.
2. Maha Shivratri in Varanasi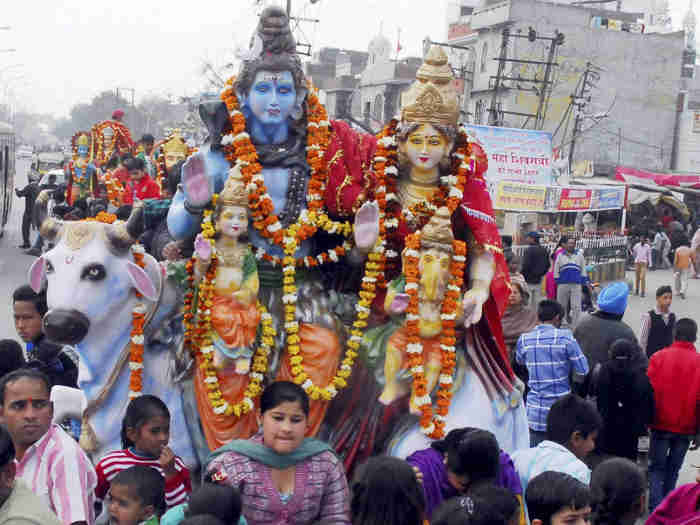 As the name suggests, this festival is specially dedicated to Lord Shiva and is celebrated grandly at the Kashi Vishwanath Temple in Varanasi. It is one of the holiest temples of Shiva and that's why you'll see the entire town buzzing with devotees and tourists to attend this festival and participate in the celebrations here. While you are here, don't miss to take part in the local Puja ceremony as part of the festival.
3. Ganga Dussehra at Garhmukteshwar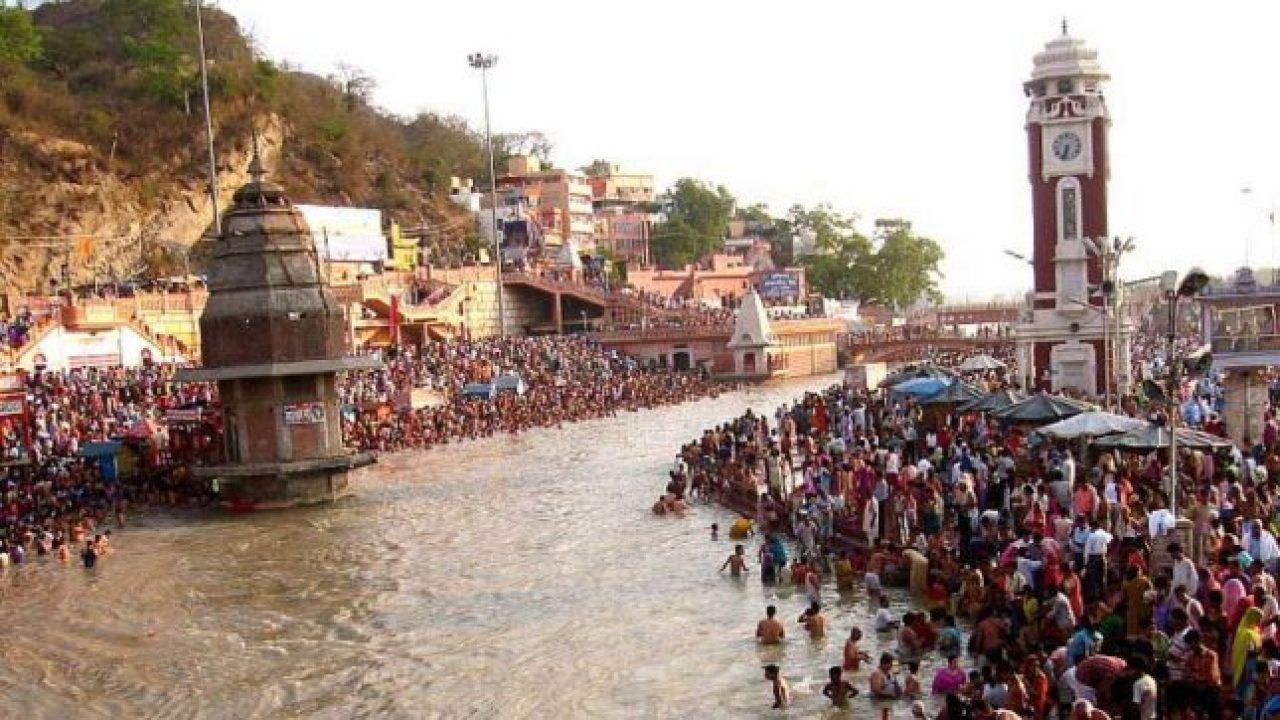 You couldn't attain extreme salvation if you aren't taking a dip in the sacred Ganga. And during this festival, the pious river is honoured especially by ritualistic Pujas and Aartis. And this goes on for ten days. That is why this festival is named as Ganga Dussehra. You should definitely visit the Ganga River during this time to know the diversity of celebration of festivals of Uttar Pradesh amongst the locals and devotees. While you are here, pay homage at the Ganga Temple located here.
4. Janmashtami Festival at Mathura and Vrindaban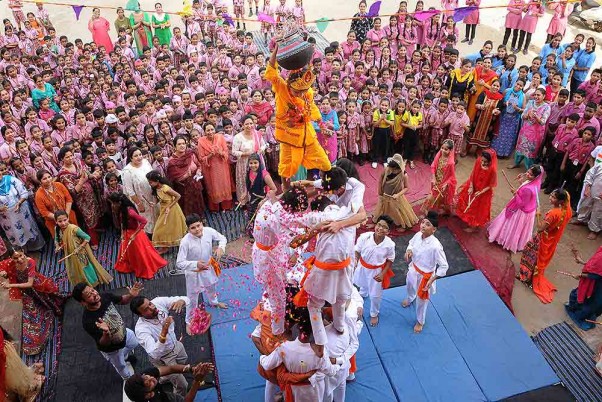 Janmashtami is the happiest festival every Indian celebrates for it marks the birth of baby Krishna, and birth of a child is always a happy occasion. But the cities of Uttar Pradesh like Mathura and Vrindavan, some of the famous tourist attractions in Uttar Pradesh, are specially connected to this festival. It's here that Lord Krishna spent his childhood years and that's why you'll find devotees from the entire country and even abroad visiting here to celebrate this festival. Every part of these towns is decorated with lots of care and you'll find shows and performances on Lord Krishna held at every nook and corner. You'll surely enjoy the festive spirits along with visiting the touristy attractions of these holy cities and the prominent temples located here.
5. Maha Kumbh Mela at Allahabad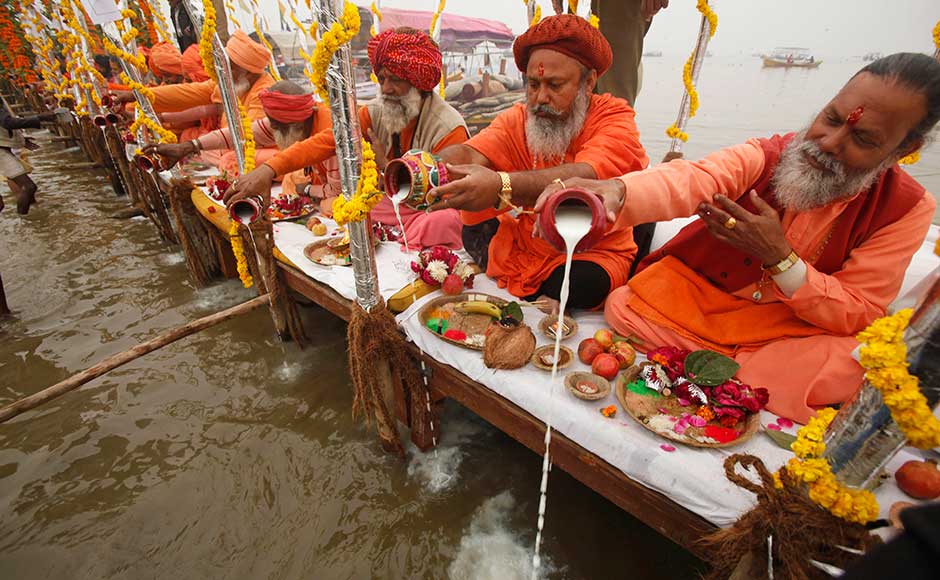 The Maha Kumbh Mela is held at Allahabad or Prayagraj once in twelve years. This one is a really special fair because it's declared as the top UNESCO cultural event. Apart from attending the iconic festival along with other devotees, you can take a dip in the holy Rivers of Ganga, Yamuna and Saraswati and pay a visit to the temples located near them.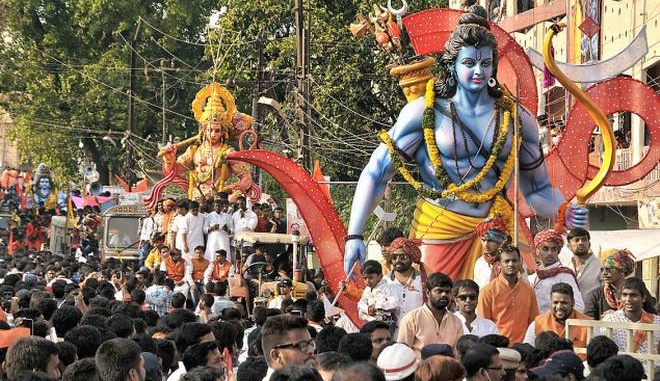 The very significant city of Ayodhya is located in Uttar Pradesh where the birth of Lord Ram took place. As per the mythology, the commemoration of Ram's birth anniversary is a spring-time festivity that is commemorated with much pomp and grandeur. People chant songs related to Ramayana, offer pujas, and take part in plays that depict the life of Lord Rama. The sincerity and excitement are almost contagious.
7. Taj Mahotsav in Agra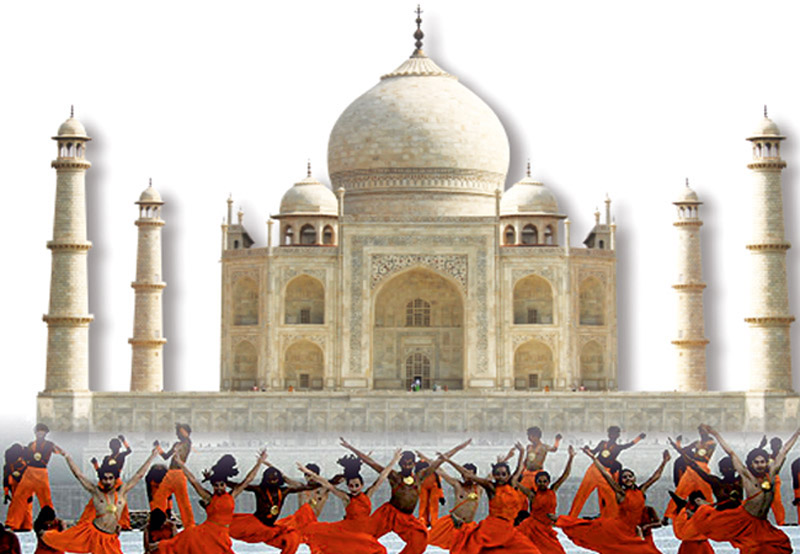 We all know that one of the seven wonders of the world, the Taj Mahal speaks volumes about the culture of Uttar Pradesh. And when the tourists flock here to see this extraordinary monument, the State organises a special festival encouraging all the locals to flaunt their special talent here. And you wouldn't believe, but these talent shows are truly amazing and exclusive – definitely not to be missed. Bask in the glory of the nawabi era and Mughal grandeur and appreciate the amazing artistry of artists and artisans from all over the country.
8. Diwali in Uttar Pradesh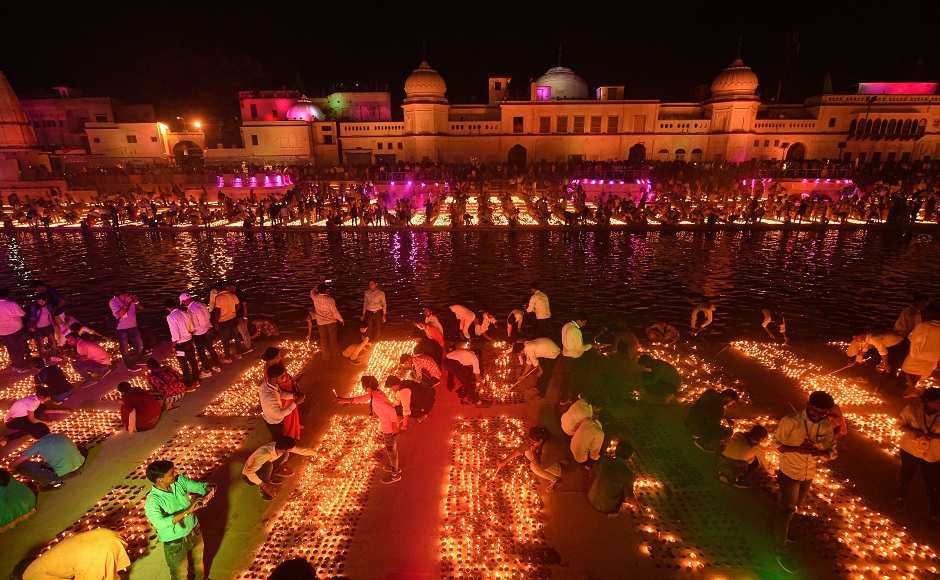 Amongst all the other festivals, the Diwali celebrations in Uttar Pradesh are totally out of the world. The entire State and each of its cities is dipped in lights and excitement and you'll see crackers and sweets almost in every corner. And if you are done with your religious rituals by visiting the pilgrimage centres and the temples here for the Diwali Puja, then do check the various shopping places in Uttar Pradesh. You can get your hands on some exclusive items in these markets like ittars, jewellery, hand embroidered textiles and more.
Though all these festivals are attributed to some specific places, but their actual vibes can be commonly experienced in all the small and major cities in Uttar Pradesh. And when you are driving across the State enjoying these rich and joyous festivals, you may as well visit the famous town of Jhansi — the culturally rich city, the culturally traditional yet technologically urbane Lucknow, Fatehpur Sikri — which evokes memories of the Mughal rule especially the reign of Akbar, and Chitrakoot — which is a naturally scenic place. Just remember to make your journey as comfortable as you can by renting a car from Revv in Uttar Pradesh to seal it with perfection.