Road Trips in South India That Lead to The Best Trekking Sites
Do you love to explore the high mountains and glorious hills? Yet lack the experience and courage to take on the mighty mountains? Well, this means you can't visit the Himalayas and trek on those tricky, majestic mountains and the steep valleys just yet. But don't worry! While you are preparing and practising for this incredible experience, you can actually head to South India. Yes, you'll get lots of astounding trekking destinations there which are not only easier to take to your stride, but also are nowhere less awe-inspiring. 
You would be surprised to know that the charming and lush green south India actually prides in having dozens of trekking tracks. And the entire experience of this trekking can be rightly tagged totally mind-blowing and breath-taking. So, if you are craving for some adventure in your life, then this post is just the one to guide you. 
Top things to keep in mind when travelling to South India.  
Whether you are traveling for leisure road trips or especially for the trekking experience, there are certain things to keep in mind while travelling here to ensure that your stay is perfect and smooth. 
Best time to visit South India — The best time to visit South of India is throughout the year. But we would consider the period between October to May the best time of trekking in this area. 
Religious trips 
Wildlife exploration 
Beach holiday 
Water sports 
Camping 
Bird watching 
Heritage tours
Sightseeing 
Topmost trekking places in South India.
There are some really marvellous trekking places in South India. Do you intend to visit them all? Well, at least know about their glory even if you take them up one by one! 
1. Kudremukh in Karnataka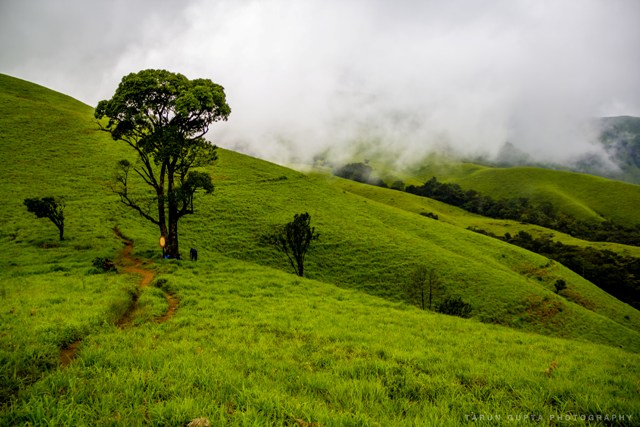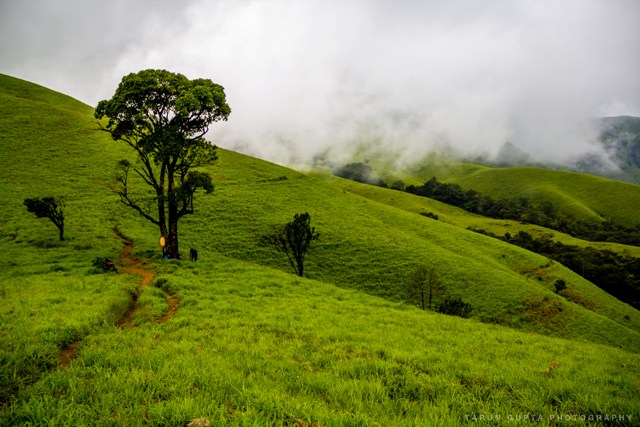 The most exceptional trekking destination in Karnataka is definitely Kudremukh. The hilly terrain in the Chikmagalur district of Karnataka provides you with lots of trekking paths that open up to some mind-blowing natural beauty and luscious forests. Try taking your camping gear with you to enhance your experience further. 
2. Munnar in Kerala
Kerala is surely famous for its backwaters and house-boats. But when you visit Munnar, you'll find some really interesting trekking paths in this hill station that are worth checking. Not only this, but you'll also find lots of adventure places in this region that let you enjoy mountain climbing, river rafting, jungle tours, etc. The ideal trek that starts and ends between green meadows and charming valleys certainly makes your time out here totally enchanting.
3. Kemmangundi in Karnataka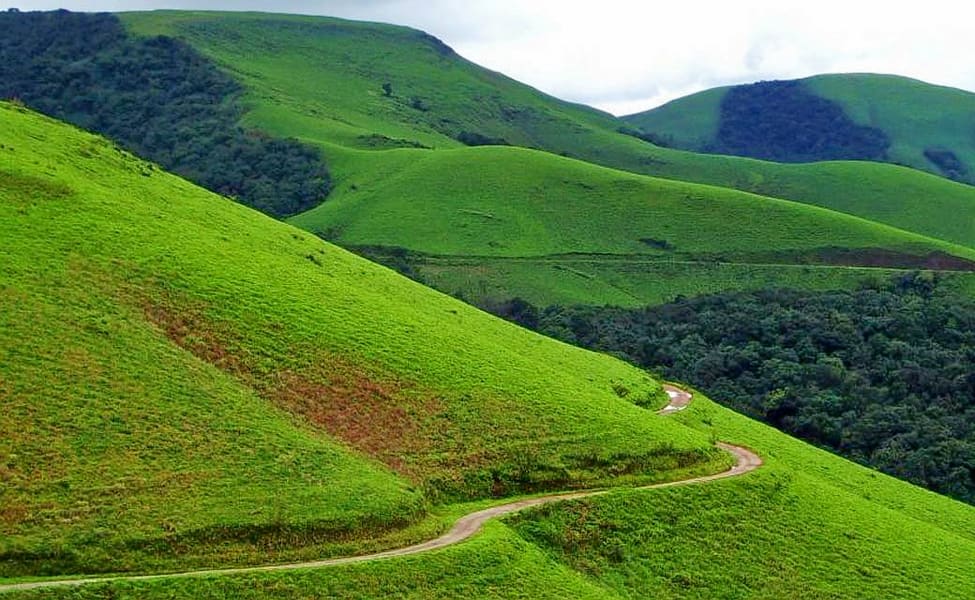 You should definitely visit Kemmangundi in your car on rental basis in south India. It's a fantastic location totally suitable for moderately difficult trekking experience. Along with the interesting trekking ways, even the waterfalls coming your way like Hebbe Falls and the wonderful sightseeing location like Z Point are totally awesome.
4. Ooty in Tamil Nadu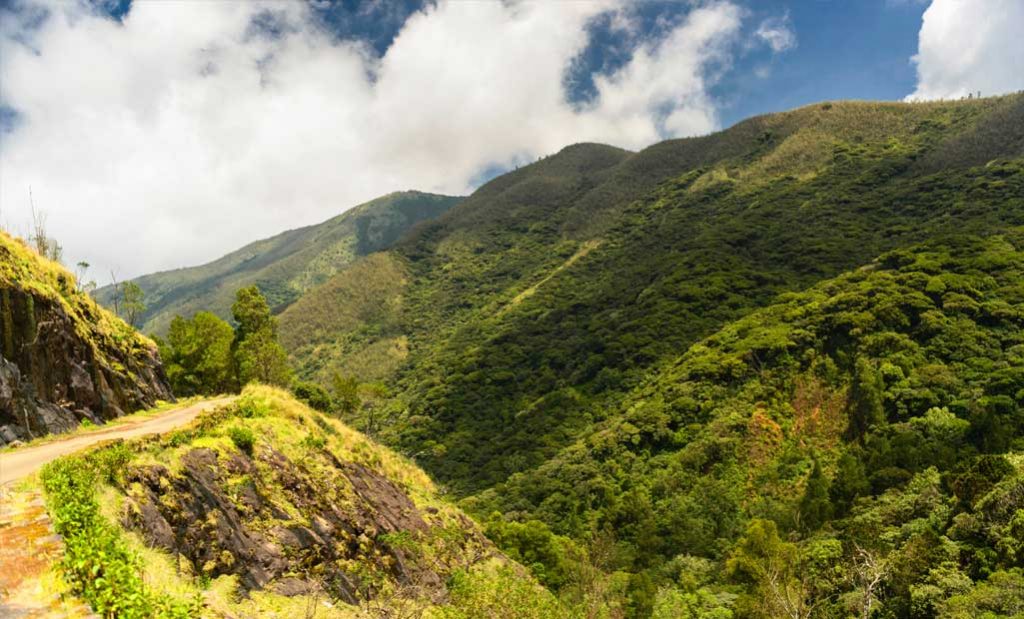 Visiting Ooty in a self-drive car rental is totally a must when you visit Tamil Nadu. We aren't just talking about the lovely sceneries and adorable weather of this hill station, but even the trekking points are interesting. You'll enjoy a perfect trekking experience in Ooty because there aren't just one or two, but several marvellous trekking destinations in this place. You can try trekking at Parsons Valley where the base camp makes this experience even more adventurous with other activities included in it. You even get to view certain important offerings of Ooty if you trek from here across the hill station. The Pandiyar Hills, Mukurthi National Park, and MuduMalai Sanctuary are some of the prominent places en route along your trekking track. Remember that the Nilgiris Green Lake path, the best destination for night trekking in South India, is also located in Ooty. 
5. Chikballapur in Karnataka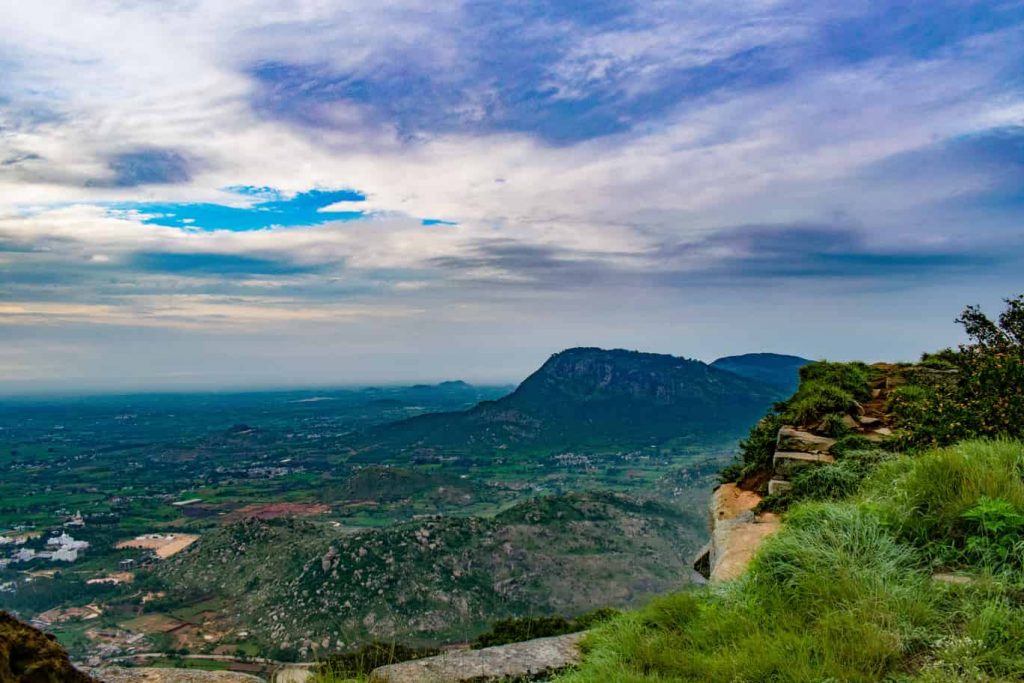 One of the nearby destinations to visit from Nandi Hills is Chikballapur in Karnataka. You'll find several trekking routes across this location that crosses many hilly terrains in your way. View the fabulous Nandi Giri, Chandra Giri, Hema Giri and many such important hills while you trek at Chikballapur with your buddies. (Don't forget that the view from the topmost point here is totally admirable and worth clicking Instagram worthy pictures.)
6. Kodaikanal in Tamil Nadu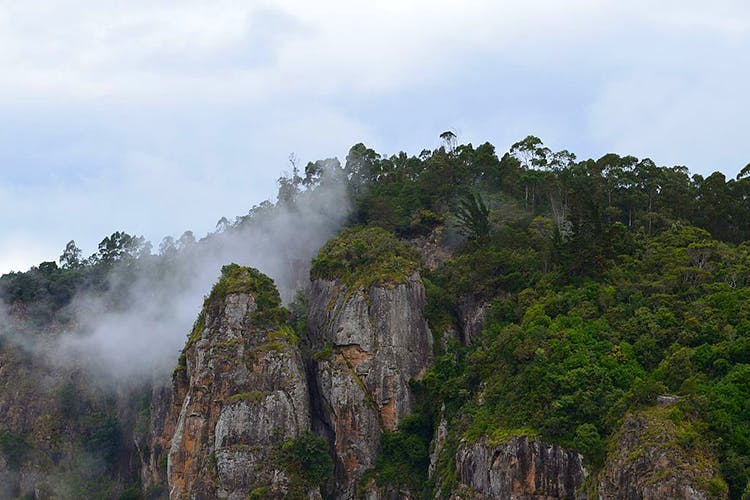 You just can't miss visiting Kodaikanal – a natural paradise when you visit South India. But do you know that there are trekking paths suitable for trekkers of all levels in Kodaikanal? From the toughest trekking route — from Periyakulam Adukkam to Kodaikanal that is 18 kilometres long — to the easy walk starting from Kodaikanal to Berijam — you'll find them all here. You'll also find the mind-blowing, highest trekking peak in Kodaikanal — the Perumal Peak — having a height of 8,005 feet. But the journey towards this peak is definitely tough and you'll also explore some of the hidden beauties of the Nilgiri Hills on your way while you reach this peak. The experience becomes all the most favourable because of the luscious greenery and lovely weather of Kodaikanal.
7. Ahobilam in Andhra Pradesh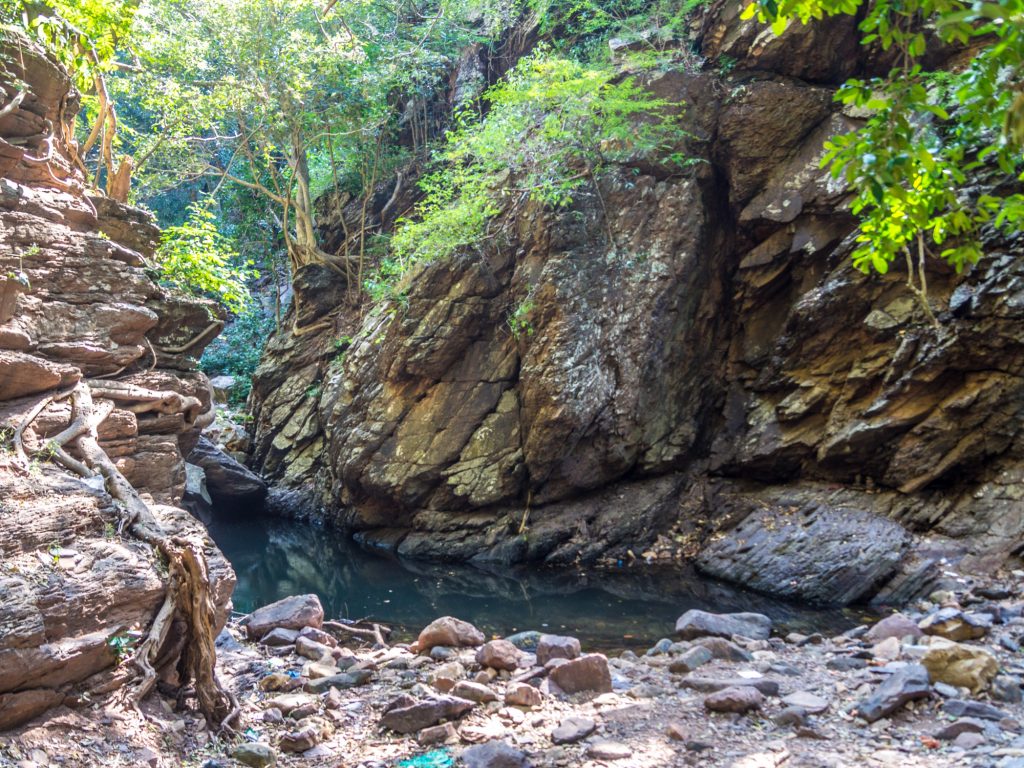 Andhra Pradesh in South India is one of the most blessed States with multiple trekking sites. Ahobilam is one of the toughest trek sites in Andhra Pradesh. You have to cross various steep ways and thick forests during your trekking route. But since it's a famous pilgrimage centre and has several important temples, your experience would be serene and spiritual too.
8. Yercaud in Tamil Nadu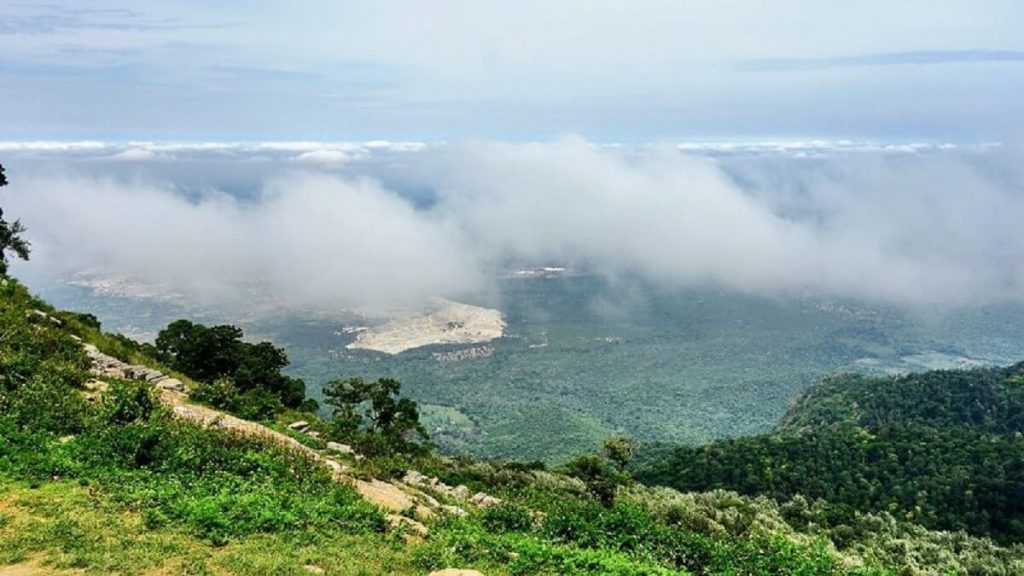 When Yercaud in Tamil Nadu is rightly named as the land of 7 forests, you'll easily guess that there would be lots of adventurous trekking paths in this hill station as well. Tramp through the tall rich trees and mighty mountains to reach the famous Kiliyur Falls Lake and White Elephant Tooth Rocks at this mind-blowing destination.
These destinations of South India are definitely going to quench your thirst for adventure and trekking while you are here. But don't forget this part of India is a treasure box of more such ravishing destinations like the trekking path amidst the wild Bheemeshwari, the twisted and turned routes of the charming Coorg, the trekking path near the Musi River, Ananthagiri in Andhra Pradesh, the very challenging and rocky Ramanagaram in Karnataka, and the very exotic hills – the BR Hills having multiple and incredible trekking paths for all kinds of trekkers. While you are exploring the opportunities to enjoy, do remember to be entirely safe in your journey and only hire a sanitised car rental from Revv in South India for a fantastic experience.