20 Best Places to Visit in Bangalore That Will Make You Fall in Love
Bangalore is one of India's most famous and buzzing metropolitan cities, there has to be a treasure trove of amazing activities and attractions to discover! Popularly called India's Silicon Valley and renowned for its plethora of beautiful botanical gardens, Bangalore is also known as the Pub Capital of India, City of Gardens and the Air Conditioned City for its amazing weather round the year.
To talk of innumerable epithets! Bangalore or Bengaluru as it is called, also offers some attractions in the form of historical temples, nightlife and lip-smacking delicacies. Aiming to explore Bangalore extensively on your next trip? You can opt for self drive car trips nearby places to visit in Bangalore for your next weekend off!
Here are the list of famous places in Bangalore you must want to visit once in your life. If you are looking to plan a weekend trip with your family and friends, So these are the most attracting tourist places in Bangalore to visit that will make you fall in love.
20 Best Places to Visit in Bangalore in 2022
1. Bangalore Palace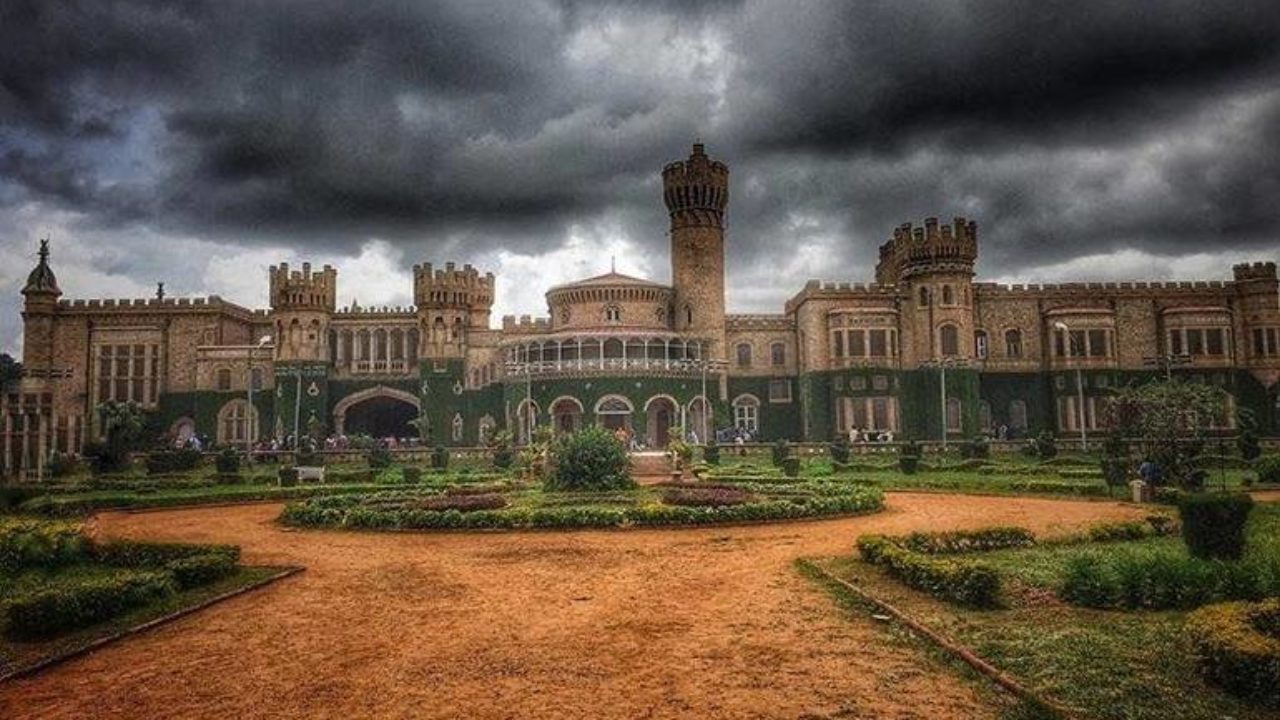 The Bangalore Palace has always been considered as one of the most striking palaces built in the country and was constructed by Chamaraja Wodeyar in the 19th century. Built in the Tudor style, this palace mainly draws inspiration from England's Windsor Castle and will awe you with its turrets, vintage furniture, woodcarvings and countless other iconic elements. Surrounded by 430 acres of mesmerizing gardens, the palace is a hotspot for several concerts, exhibitions and events now. The elegant interiors will take you deep into history and give you a glimpse of how the royals lived their magnificent days!
Entry Fee:  230/-
Timings: 10:00 am to 5:00 pm
2. Devanahalli Fort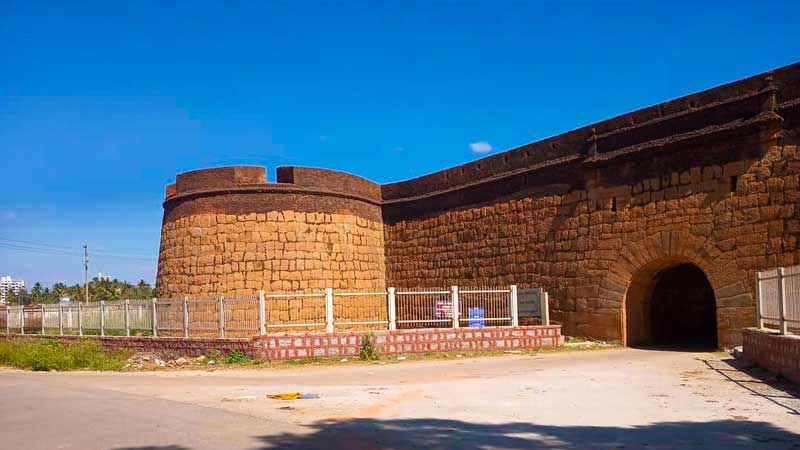 Devanahalli Fort is located in Devanahalli, Karnataka, India, to the north of Bangalore. Malla Byre Gowda of Avathi, a Vijayanagara empire vassal, built a mud fort at Devanadoddi in 1501. Hyder Ali reconstructed the fort in stone in the late 18th century, resulting in the current structure.
It was built in 1501 by Malabari Gowda and passed down through his descendants until the mid–eighteenth century. Nagarajaiah, the then Dalwai of Mysore, attacked and occupied the fort in 1749. Devanahalli was a part of Gangawadi and was later ruled by the Rashatrakutas, Nolambas, Pallavas, Cholas, Hoysalas, and the Vijayanagara rulers. Malla Baire built the first mud fort in 1501 AD with the consent of Devaraya at Devanadoddi, the previous name of Devanahalli, during the reign of Vijayanagara. The fort was captured by the Wodeyars of Mysore under the command of Nanja Raja in 1747 AD. It was conquered by the Marathas several times before falling under the control of Haider Ali and Tipu Sultan.
Entry Fee: N/A
Timings: 7:00 am to 8:30 pm; every day
2. Jaanapada Loka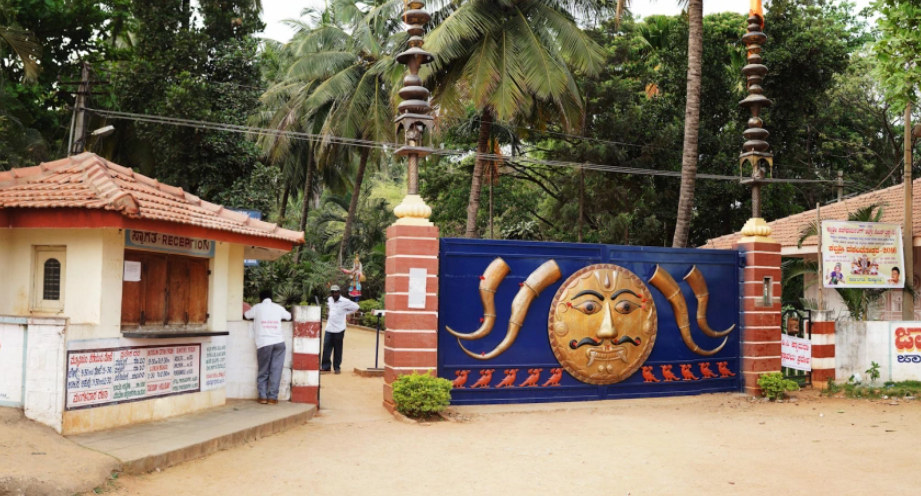 The idea of establishing a museum to showcase Karnataka's rich folk art and culture came from H. L. Nage Gowda, a civil servant and folklorist who made it his lifetime goal after retiring. The Karnataka Janapada loka Parishat, founded in March 21, 1979, with the goal of promoting, conserving, propagating, and documenting Karnataka's folk traditions. Janapada Loka was founded under the auspices of this institution. Following his retirement from government service, Gowda raised funds through contributions from friends and his retirement benefits to establish a core fund with which he purchased 15 acres of land on the Bangalore-Mysore Highway and established the Janapada Loka, a "folk cosmos," on March 12, 1994, creating a village ambiance with lush green vegetation.
Entry Fee : Adult: 10 Rs., Child: 5 Rs.
Timings : 9:00 AM – 5:30 PM (Closed on Tuesdays)
3. Innovative Film City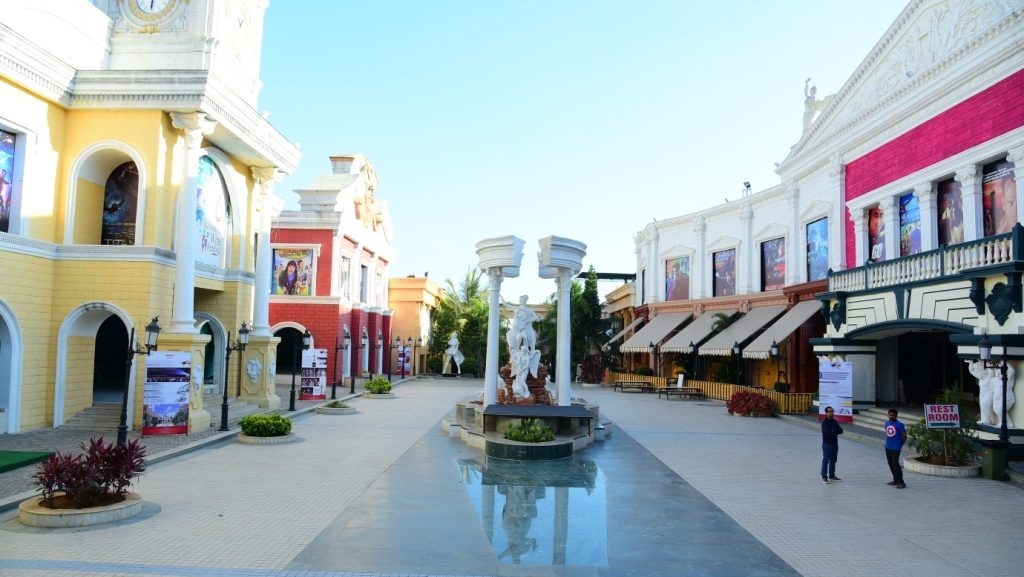 The Innovative Film City in Bengaluru is an Indian movie theme park located at Bidadi, just 40 kilometres outside of the city on the outskirts of Mysore. The place covers nearly 58 acres of land of fun-filled experiences, making it one of the most popular tourist attractions in Bangalore. Whether you like to shop, eat, walk around and explore, or relive your childhood, Film City has something special to offer you.
The Innovative Film City is divided into three sections and is large enough for you to spend at least half of your day walking around and taking in everything the city has to offer. Step into the Innovative Attractions to enjoy amusement park rides and museums, as well as the numerous sections, such as Wild West Wind and Cartoon City; and the Innovative Studio to see the world of movies and glamour. In between, stop by Innovative Style to do some shopping and feast on cuisines from all over the world. The Innovative Film City, a high-quality mash-up of various themes, appeals to both children and adults. So, when you visit Bangalore, make sure to visit this attraction with your family or friends.
Timings:- 10.00 am – 7.00 pm, every day
Entry Fee:- Children up to 3 years – free
600 Rs. per person (before 3.00 pm) and 400 Rs. per person (after 3.00 pm)
4. Commercial Street, Bangalore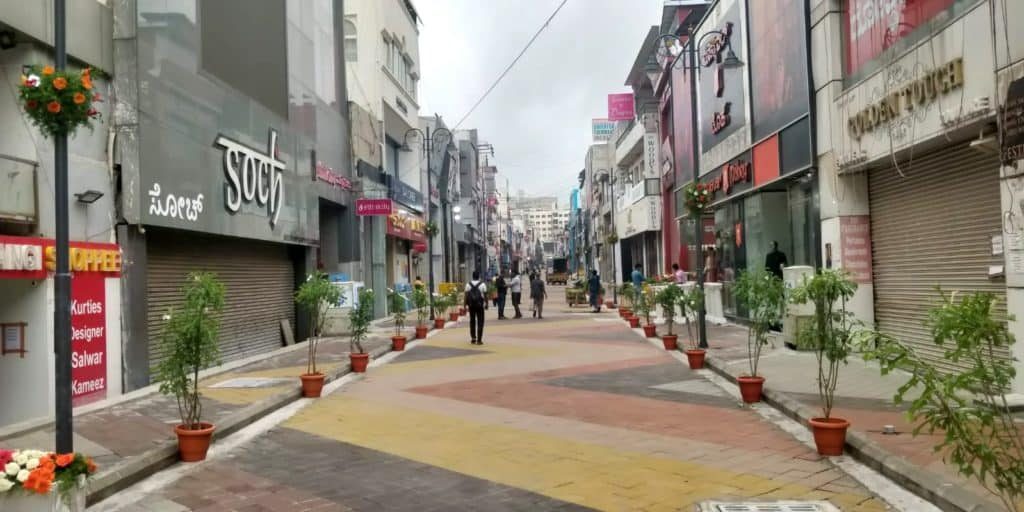 Commercial Street, in Bangalore's Central Business District, is home to a diverse range of small shops and brand outlets selling a wide range of items. One of the first retail locations that a newbie to the city is taught about is Commercial Street. It's a one-stop shop for all your shopping and weekend entertainment requirements. It goes without saying that it is one among Bangalore's most well-known and frequented shopping places. Commercial Street is a shopaholic's dream because of the dynamic environment that is always throbbing with activity, as well as the frenzied rush of the local market.
5. Cubbon Park, Bangalore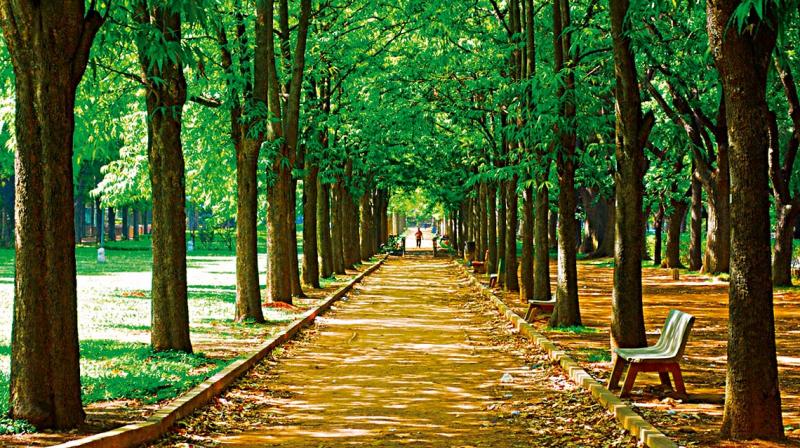 Amongst the plethora of places to visit in Bangalore, Cubbon Park is at the top of the list. Built by Richard Sankey, the Chief Engineer of Mysore, this delightful park spans an area of 300 acres. The major attractions of the place are the statues of famous personalities like Chamarajendra Wodeyar, Queen Victoria, Sir Mark Cubbon, Sri. K. Sheshadri Iyer and Rajya Dhurandhar. Architecture lovers will witness some beautiful neo-classical buildings here including the Government Museum, Doll Museum, Cheshire Dyer Memorial Hall and more.
Entry Fee: N/A
Timings: Morning till evening
7. Nandi Hills, Chikkaballapur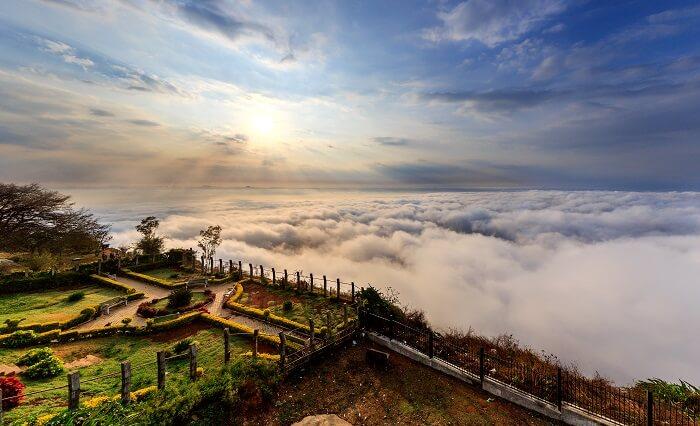 A lot of people think of fun places to visit in bangalore with Revv self drive car rental and Nandi Hills certainly makes the cut! If you're someone who gets excited at the prospect of watching a beautiful sunset surrounded by hills and natural greenery, this is the place for you! Zoom out in the wee hours of a Saturday morning with your loved ones to reach Nandi Durg or Nandi Betta as it is also known. Located in the Chikkaballapur District in Karnataka, this is just 60 kilometres away from Bangalore. It is even a paradise for cyclists because of the stunning hairpin bends and the lovely trails passing through pristine greenery.
Entry Fee: 5/-
Timings: 6 am to 10 pm
The options for places to visit near bangalore within 100 kms by road are endless and so are options for places to visit near Bangalore within 200 kms by road (Mysore, Talakadu, Yelagiri, Somanathapura Temple, etc).
8. Chola Temples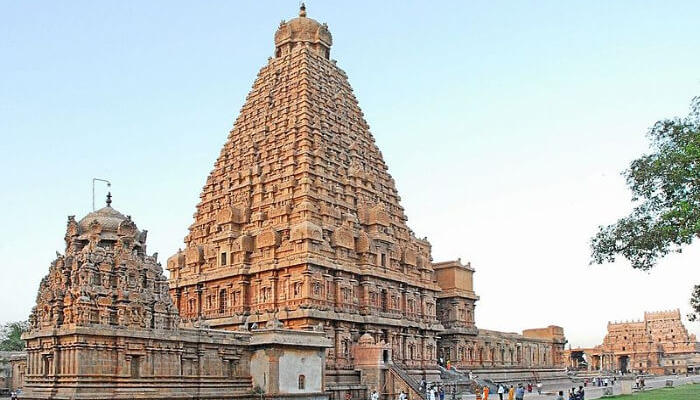 The Chola Dynasty ruled this part of Southern India for a long time and the Chola kings are known for having built several temples that are no less than architectural masterpieces. History buffs will relish visits to some of these temples that are more than 1,500 years old! Be a witness to history through eye-catching carvings, sculptures and other details across temples like the Old Madiwala Someshwara Temple, Domlur Chokkanathaswamy Temple, Sri Ananda Lingeshwara Temple and Halasuru Someshwara Temple among others. You can also get in a visit to the ISKCON temple apart from these Chola temples if spirituality is what you're interested in.
9. Wonderla, Bangalore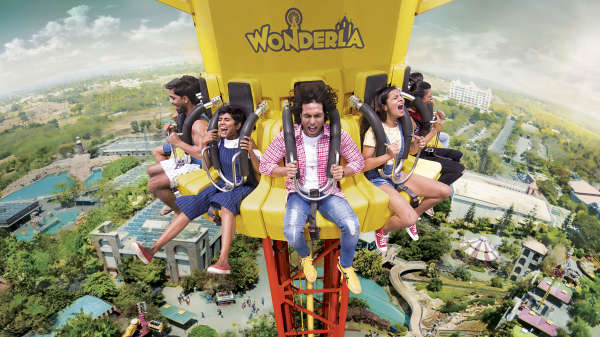 There are some fun places to visit nearby Bangalore on road trips by Revv cars on rent as well. Take a car and drive to Wonderla for a perfect weekend with your family and friends. Wonderla offers a gala time to visitors with more than 50 wet and dry rides. You can ride the roller coaster for beating stress or simply chill out and relax by the pool. In short, Wonderla is one of the best places for weekend trips with your family, particularly your kids.
Entry Fee:  890/- to  1185/-
Timings: Weekdays – 11:00 am to 6:00 pm; Weekends– 11:00 am to 7:00 pm
10. Karnataka Chitrakala Parishath, Bangalore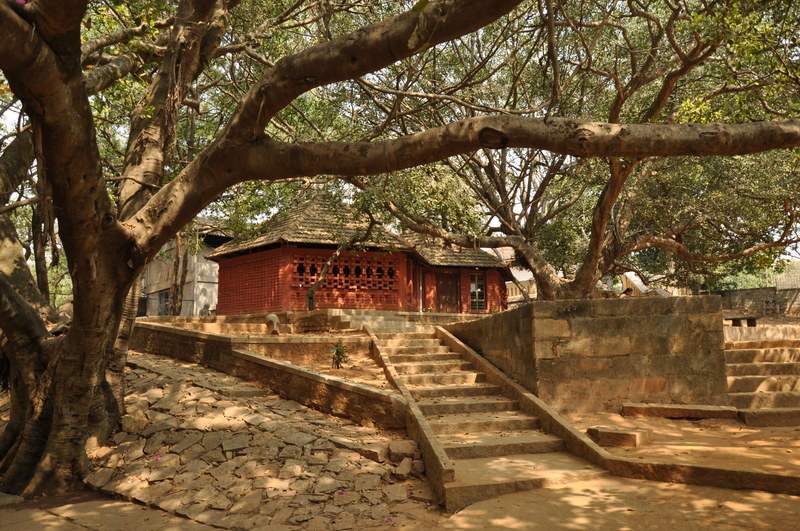 Karnataka Chitrakala Parishath is a cultural organization located in Bangalore city. This complex is a permanent collection of paintings, sculptures, and folk arts. The organization periodically organizes exhibitions, attracting millions of visitors every year. It is one of the best tourist attraction in Bangalore.
Entry Fee: Rs. 50 per person
Timings: Mon – Sat – 10am–5:30 pm; Sunday– Closed
11. ISKCON Temple, Bangalore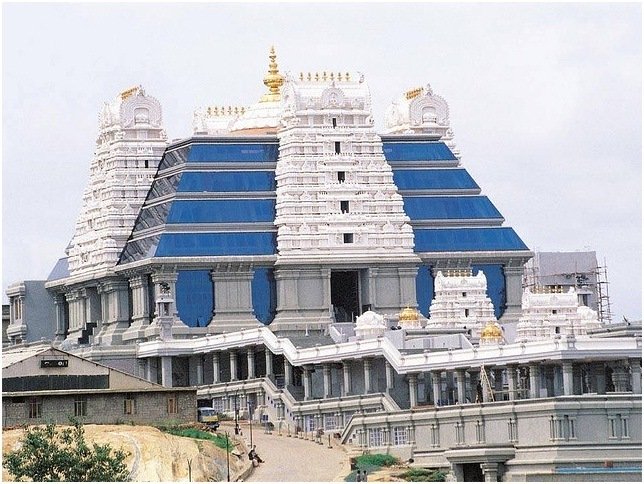 Sri Radha Krishna Temple is one of the biggest ISKCON temples in the world. It is located at Rajajinagar, Bangalore. This temple is a major places to visit in Bangalore due to the attraction of tourists.
Entry Fee: Rs. 50 per person
Timings: Everyday Morning 4:30 am to 5:00 am.  Monday to Friday: 7:15 am to 1:00 pm 4:00 pm to 8:20 pm.
12. Tipu Sultan's Summer Palace, Bangalore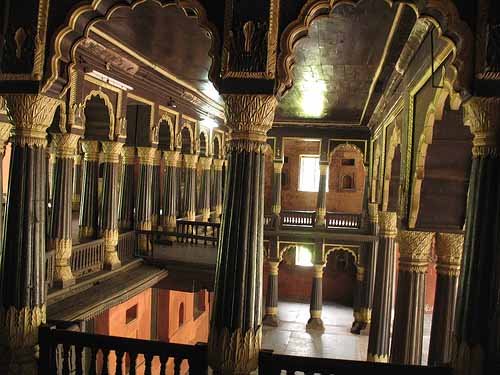 Tipu Sultan's Summer Palace in Bangalore is a great example of Indo-Islamic architecture in India. It was the summer residence of Tipu Sultan, the Mysore ruler. Hyder Ali began its construction within the walls of the Bangalore fort, and was completed in 1791 during Tipu Sultan's reign. The sculpture and workmanship done in the fort is very fine and wonderful, so the attention of the people who come here automatically attracts them.
Entry Fee: Rs. 15 per person
Timings: Mon-Sun – 8:30am–5:30pm
13. Lalbagh Botanical Garden, Bangalore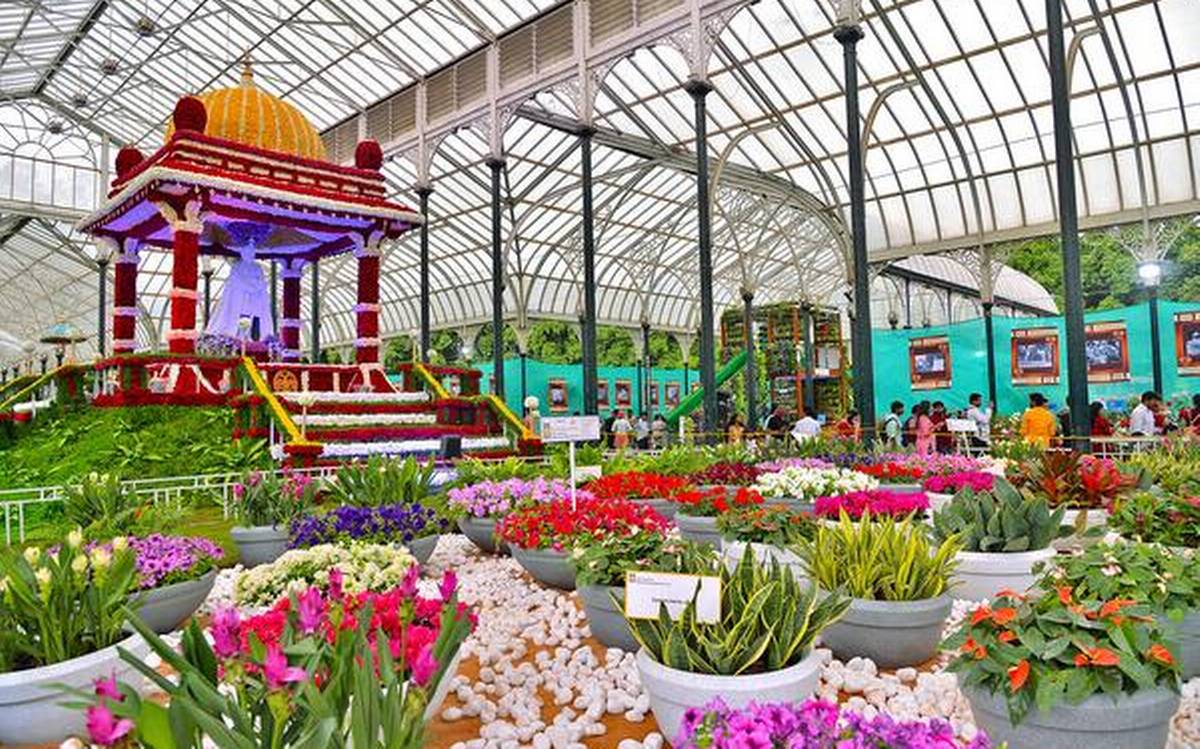 Lalbagh Botanical Garden is an old botanical garden in Bengaluru. It is a living example of the history of India. The long span from Hyder Ali and Tipu Sultan to the British period and independent India is inhabited by this Lal Bagh, unique species of plants and flora are found here.
Entry Fee: Rs. 20 per person
Timings: Mon-Sun – 8 a.m. to 6 p.m.
14. Jawaharlal Nehru Planetarium, Bangalore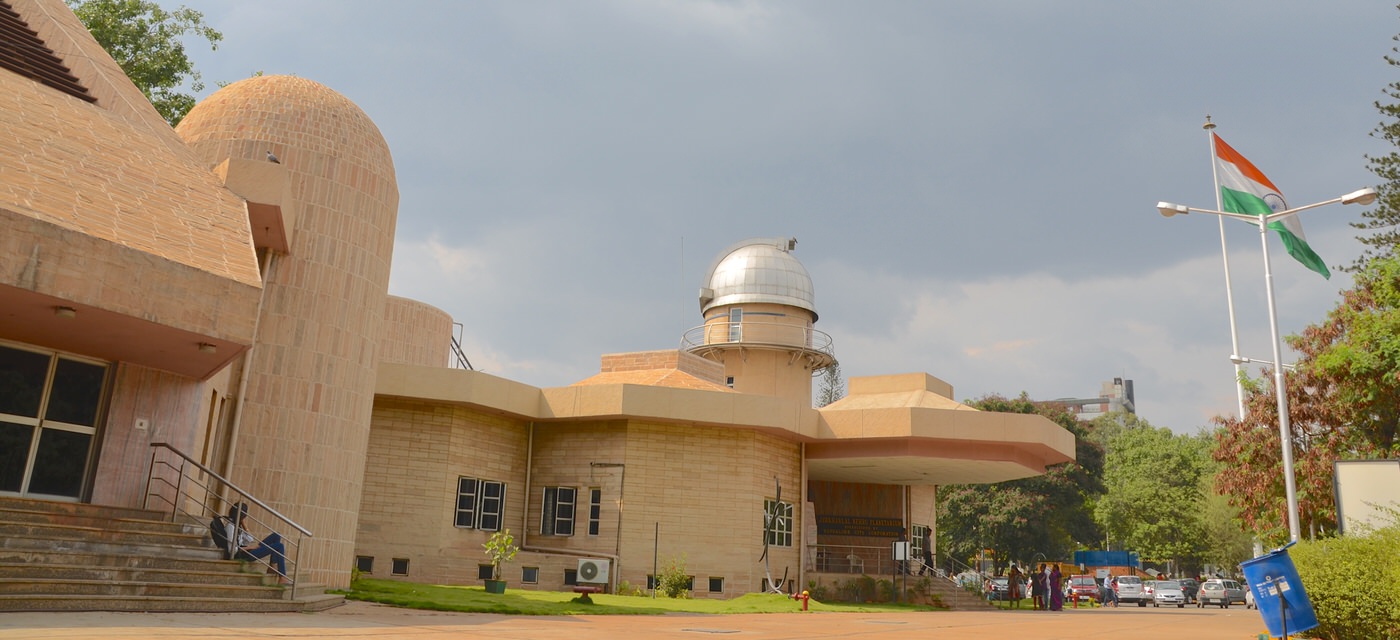 The Jawaharlal Nehru Planetarium is the center of astronomy. The primary attraction of the planetarium is the Sky Theater which depicts celestial events under one roof. The planetarium hosts activities such as workshops and exhibitions that involve many people.
Entry Fee: Rs. 35 per person
Timings: Tue-Sun – 9am–5:30pm, Mon – Closed
15. National Gallery of Modern Art
One of the fun places to visit in Bangalore with Revv self drive car rentals, the National Gallery of Modern Art will leave you spellbound with its collection! The colonial-era mansion itself is a major delight with its garden and works from early 18th century masters right up to the Indian independence. There are works by several contemporary artists here as well. You can visit between Tuesday and Friday from 11 AM to 6.30 PM. On Saturday and Sunday, the place remains open till 8 PM. There is a cute café within the campus itself.
Timings: 11.00 am to 6.00 pm
Entry Fee:- 20 Rs. per person (above 18 year)
16. Krishna Rajendra Market
KR Market is located near Tipu Sultan's Palace and is a great local market for shopping while you're out and about in the city. The KR Market has a buzzing flower market within it along with selling spices, fresh produce, copper items and a lot more. It offers an experience unlike any other you've witnessed.
17. Vidhana Soudha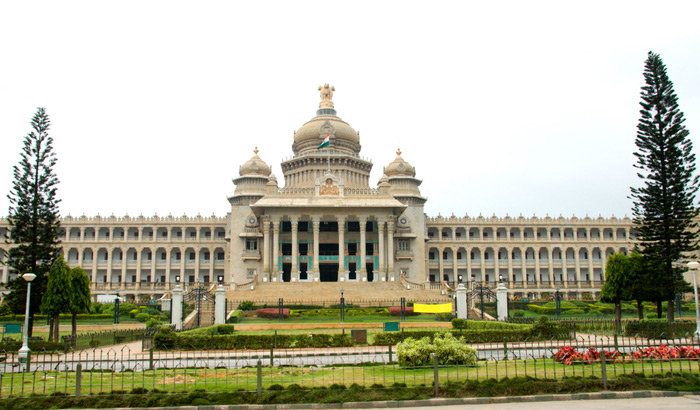 The Vidhana Soudha opened in the year 1965 and is a major landmark of the Garden City. It is located just beside Cubbon Park and the imposing structure has four domes for four corners, manifesting Dravidian architectural themes at their finest. This complex has the Legislative Chamber of the Government of Karnataka and has several other departments of the government housed within it too.
18. Attara Kacheri (High Court)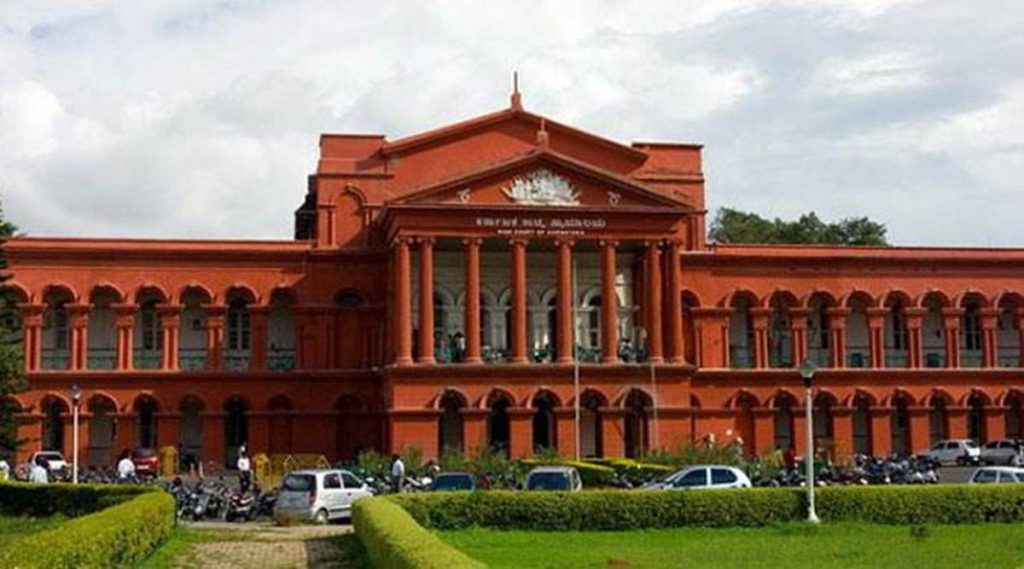 This is another major landmark built in 1867 and is a two-storied red building that is located opposite the Vidhana Soudha and the Cubbon Park entrance. This building has several lower courts along with the High Court of Bangalore. The Gothic-esque State Central Library is another attraction near the Court along with the Government Museum. This has artifacts and carvings going back to the 12th There is also the Venkatappa Art Gallery next door, showing famous sculptures and paintings of Venkatappa, the renowned artist who painted for the Bangalore royal family. Tickets are available for the museum cum art gallery.
19. Ulsoor Lake

The beautiful Ulsoor Lake covers a whopping 125 acres in the heart of Bangalore near M.G. Road. It was built by Kempegowda II and remains open every day except Wednesdays. You can visit between 5 AM and 7.30 PM and there are boating facilities offered along with a walking track that runs all around the lake.
Timings: 6:00 am to 8:00 pm
Boating Charges: ₹35
Entry Fee: Free
20. Bannerghatta National Park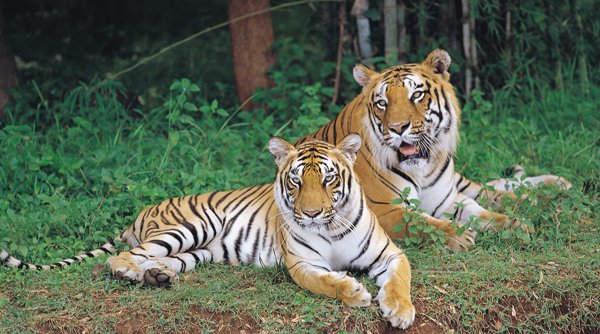 This is one of the best places to visit nearby Bangalore on road trips by Revv cars on rent, being situated only 20 kilometres away from the city. This national park is maintained by the Government and offers exciting safaris, giving visitors a glimpse of the famous Bengal tiger, elephant and more! There is a zoo and aquarium housed here along with the spine-chilling snake house and butterfly yard. This destination will be a sheer treat for travelers.
Distance From Bangalore:- 22 Kms. (approx)
Timings:- 9.30 am to 5.00 pm
If you want a great ride for traveling in Bangalore, you can take a self-drive car rental from Revv, with Revv Car you will get the convenience to roam according to your speed.
Frequently Asked Questions on Bangalore Trip
1. What is the perfect time to visit Bangalore?
Bangalore offers very pleasant weather and that is why you can visit the city at any time of the year. Still, September to March can be called the perfect time for a visit.
2. What are the major transit hubs of Bangalore?
This is a well-connected city and you can visit the place by air and also by road. You can land at the Kempegowda International Airport to visit the city or else you can reach there by bus or train as well. The Bangalore City railway station is a major hub while there is a vast metro network as well (Namma Metro). 
3. What are the main shopping places?
If you are a shopaholic, then there are plenty of shopping destinations available for you such as UB City Mall, Gandhi Bazaar, Avenue Street and Malleswaram Market.
4. What are the famous delicacies to have in Bangalore?
If you are a South Indian food lover, then this is sheer paradise for you. Gorging on the world famous Dal Obbattu, Mangalore Buns, Idli, Vada, Dosa, Bhaji with Filter Kaapi, Uttapam and a lot more is on the cards!
5. What are the adventurous things you can indulge in?
The outdoor activities in Bangalore include kayaking, rock climbing, hiking, go-karting, picnicking and boating which should satiate the adventurer in you by all means.