9 Best Road Trips to Unexplored Places in Northeast India
Northeast India has always held its charm over the people of India as one of the least explored regions. The relative geographical isolation has caused the Northeast to be loosely connected with the happenings of the country and the preservation of the native culture of the residents of this part. That is the reason that there is always an air of mystique and intrigue that surrounds the states that are part of the Northeast. The 'Seven Sister' states hold many unexplored destinations of Northeast India, which can be visited today, thanks to the rapid development which has taken place in the past decade. Here are some of the top unexplored places in Northeast India for your next dream vacation: 
9 Unexplored Places to Visit in Northest
1. Varsey Trek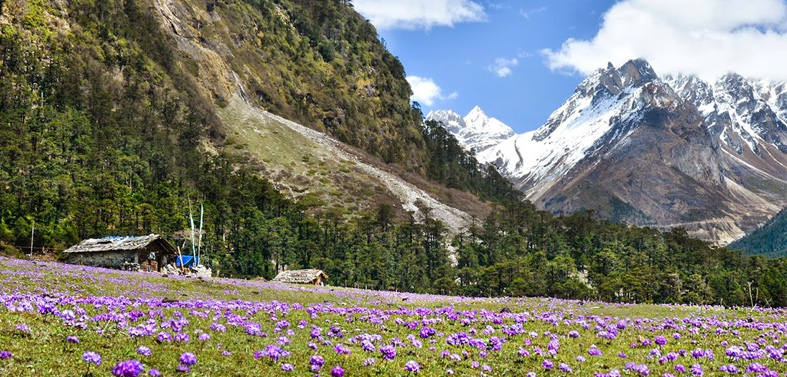 Varsey Trek in Sikkim is the perfect place for tourists who want to add some thrill to their trip. You can take a short to medium distance trek as it reaches up to an altitude of up to 3300 m. The trail is one of a kind as you will be able to find a wide variety of flora and fauna. The red and yellow Rhododendron trees dress up this place in a surreal shade and you can also book camps to stay under the starry sky during the three-day-long trek.
Best time to visit: October to May
2. Jatinga, Assam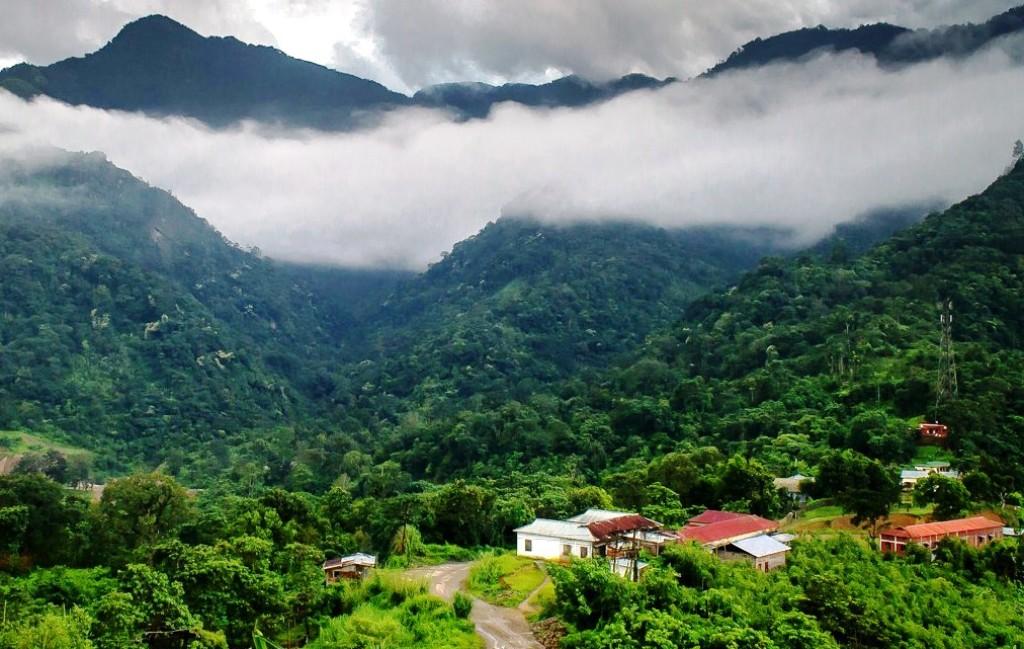 Jatinga is a small town in the Northeastern state Assam, which is famous for a strange phenomenon that takes place here during the monsoon. Termed as the Jatinga Bird Suicide, the birds in this area become disoriented between 6:30 PM to 9:00 PM on dark moonless nights and plunge towards the lights and torches of the town. The phenomenon affects all 44 species of birds found there and the villagers used to capture and kill these birds, however, this practice has stopped to a larger extent after the education campaigns have been introduced here. 
Best time to visit: September to November
3. Krem Puri Caves, Meghalaya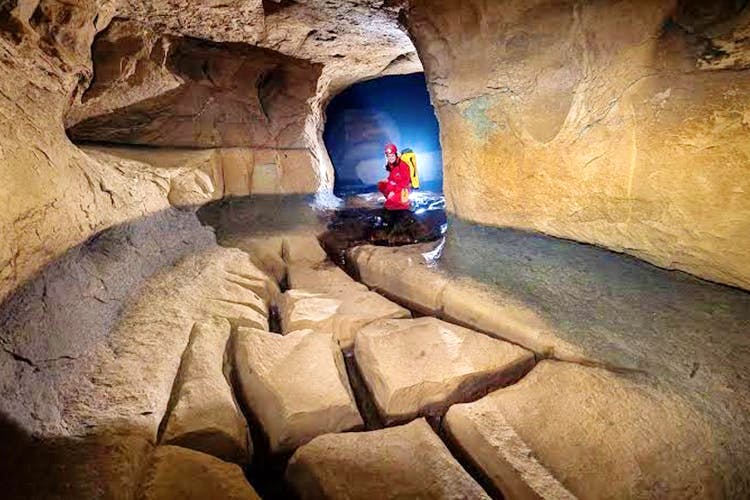 The Krem Puri Caves, Meghalaya is the longest sandstone caves in India. Discovered rather recently in 2016 the caves stretch for 24,583 meters underground and if you ever dreamed of going a spelunking expedition, this place has everything you need. The cave of Krem Puri is also a treat for explorers searching for ancient fossils. To come here you can stay in Shillong and travel 90 km to the Laitsohum village where the caves open up.
Best time to visit: May to September
4. Tawang, Arunachal Pradesh
The spirit of Buddhism can be seen in Tawang Monastery which is the largest monastery in India and the second largest in the world. You can experience the lives of monks from up close as you can see them go about their everyday lives. The city is named after the Tawang River which passes nearby. Tawang also has Gorichen peak as well as Jaswantgarh, a war memorial dedicated to the hero of Indo-China war, Jaswant Singh.
Best time to visit: March to June, September to October
5. Mawlynnong Village, Meghalaya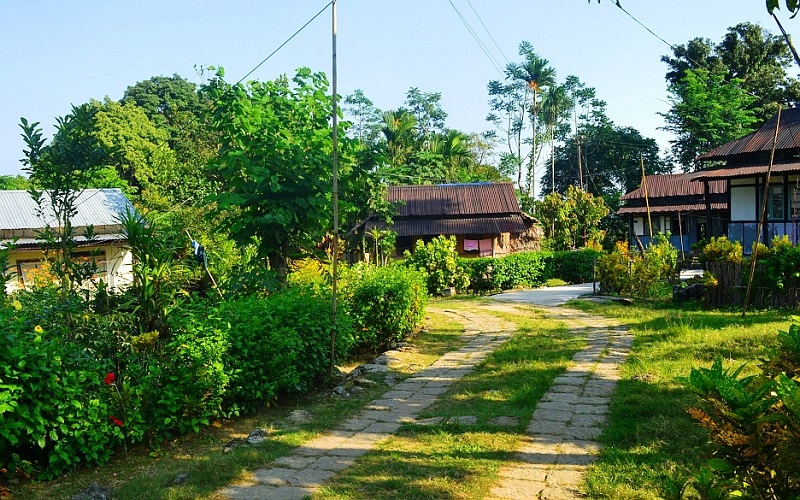 The Mawlynnong Village is considered the cleanest village in India and you can visit it to get inspired and take a step towards cleanliness. Plastic is banned in the entire village and bamboo dust bins can be found everywhere. Smoking is also prohibited in the entire village. The people go on cleaning drives to clean the streets and common areas and take pride in their clean surroundings.
Best time to visit: March to June
6. Subansiri River, Arunachal Pradesh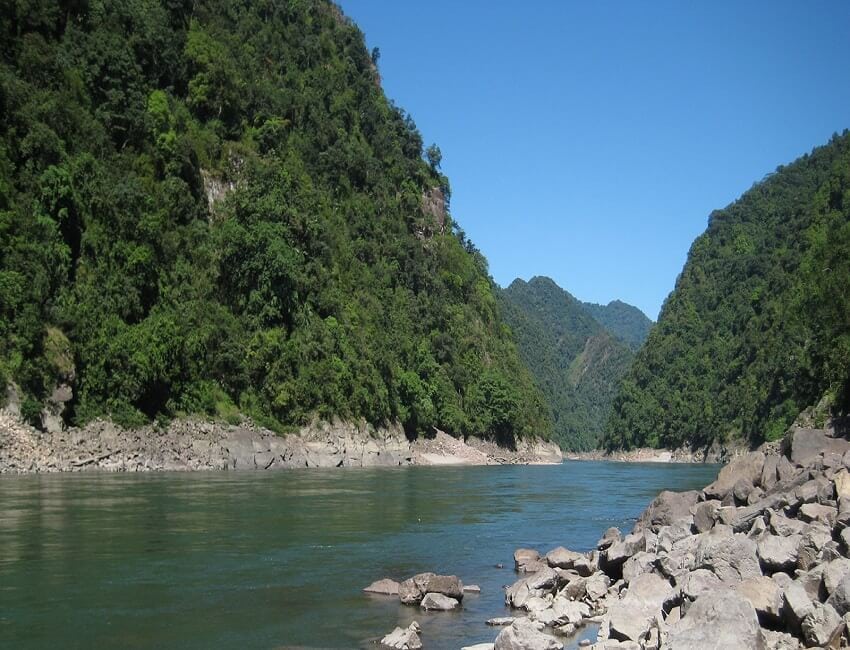 The Subansiri River in Arunachal Pradesh is the largest tributary to the majestic Brahmaputra River. The river is a great place for white water rafting with fast rapids and is preferred by adventure enthusiasts. The lower half of Subansiri is also favored by anglers where they can catch Goonch, Trouts, and Golden Mahseer fish.
Best time to visit: March to June, September to November
7. Living Root Bridges, Meghalaya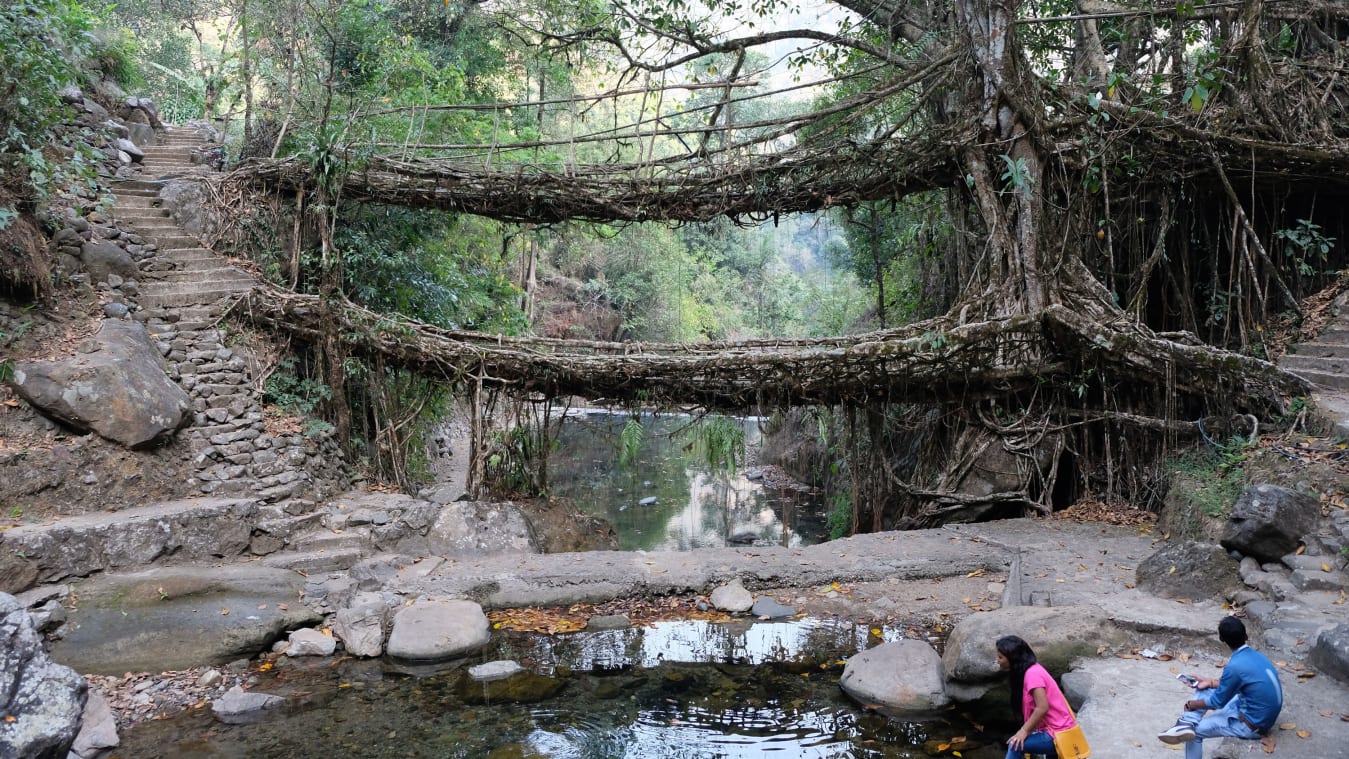 The Living Root Bridges are a perfect combination of human endeavors and a natural phenomenon happening in tandem. Just a short distance away from Mawlynnong, this place will look right out of a fairytale. The plant shaping of the aerial roots of the rubber fig tree results in a beautiful and thick root that can be used for commuting from one side to another.
Best time to visit: September to May
8. Ziro, Arunachal Pradesh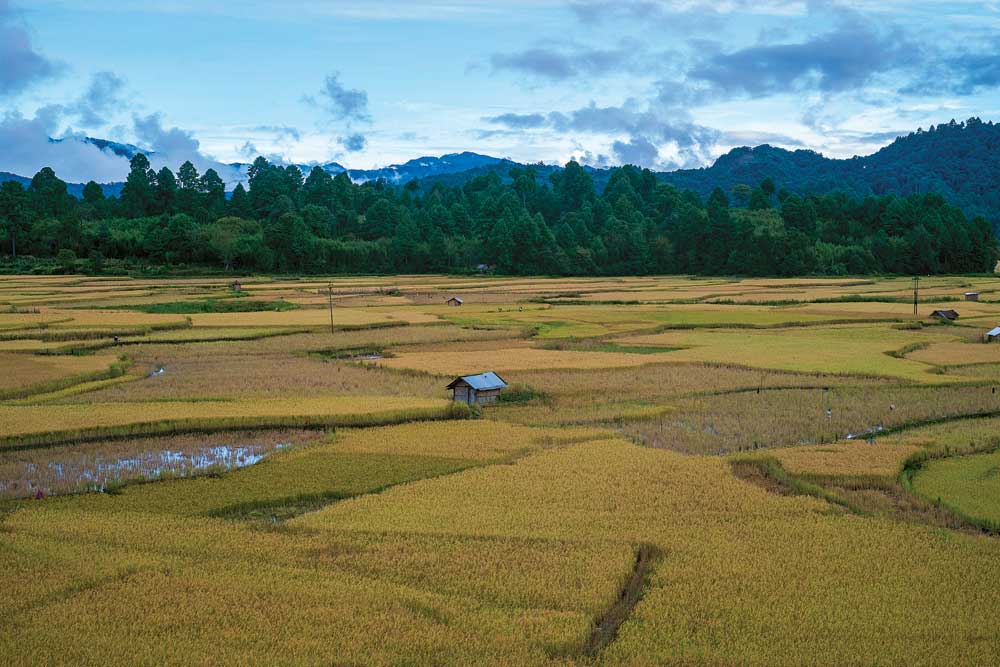 If a peaceful vacation is what you seek, then you can visit Ziro, one of the hidden gems in Northeast India. Home to rice fields and green pine-hills, this beautiful town has everything you need for a nice and quiet vacation. It is also famous for hosting one of the biggest outdoor Indie music festivals in India that is held there every year.
Best time to visit: March to October
9. Loktak Lake, Manipur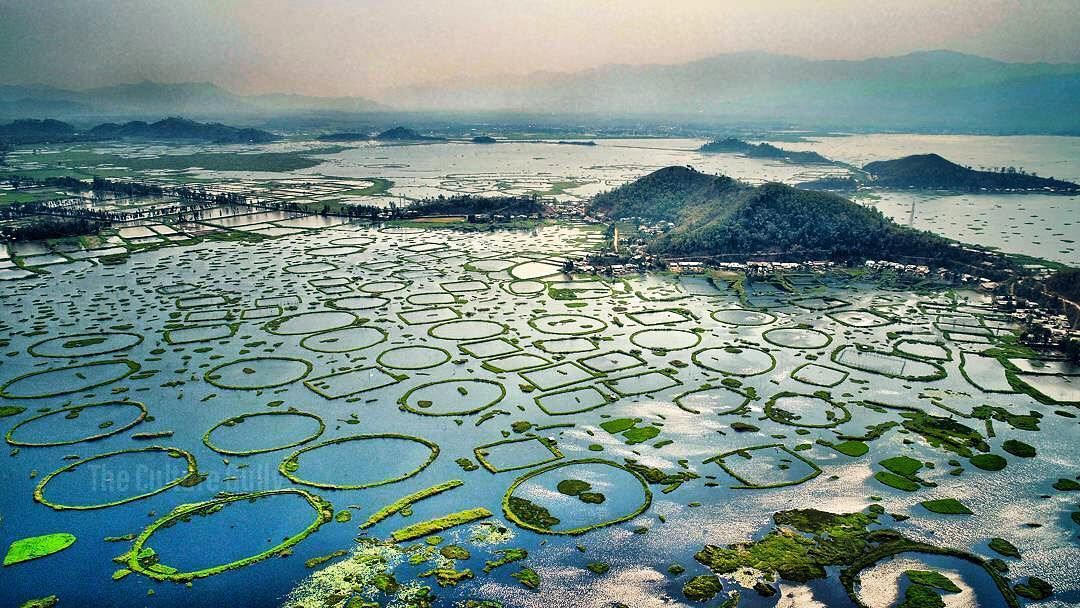 The only floating national park in the world is situated in Loktak Lake in Manipur. You can see the Phumdis here which are floating Islands found only here. The houses are built on these Phumdi and cover a large part of the lake. You can visit some animals such as Sangai Deer. It is considered as one of the best offbeat places in Northeast India.
Best time to visit: November to March
The best part of visiting these perfect tourist places in the Northeast is that you get to experience a completely unique part of India. The flora and fauna as well as the various cultures and tribal customs that you may experience make for a rich tourist experience. You can also drive to many of these places by hiring a self-drive car from Revv car rental services and avoid the dependency on taxis during the trip.