Otherworldly Tourist Destinations in Shimoga, Karnataka
The Southern Indian state of Karnataka is blessed with beautiful offbeat places. You can drive to several gorgeous places in this state and spend a wonderful weekend with your loved ones. One of such places in this state is Shimoga, which is known for its picturesque beauty. The valleys, lush green hills, dense forests, and wildlife in abundance, make Shimoga a favorite place for nature lovers. Apart from the mesmerizing sceneries, the weather of this place also plays a major role in making this hill station one of the most sought-after ones. The best time to travel to Shimoga is between October and March, and there is no chance of any unexpected weather during this time.
If you are planning a road trip to Shimoga, Karnataka, you must be sure of all the places that you can visit during your stay here. Here are some places to visit in Shimoga that you must add to your list to fully appreciate the magical beauty surrounding this place.
14 Best Places to visit in Shimoga, Karnataka
1. Jog Falls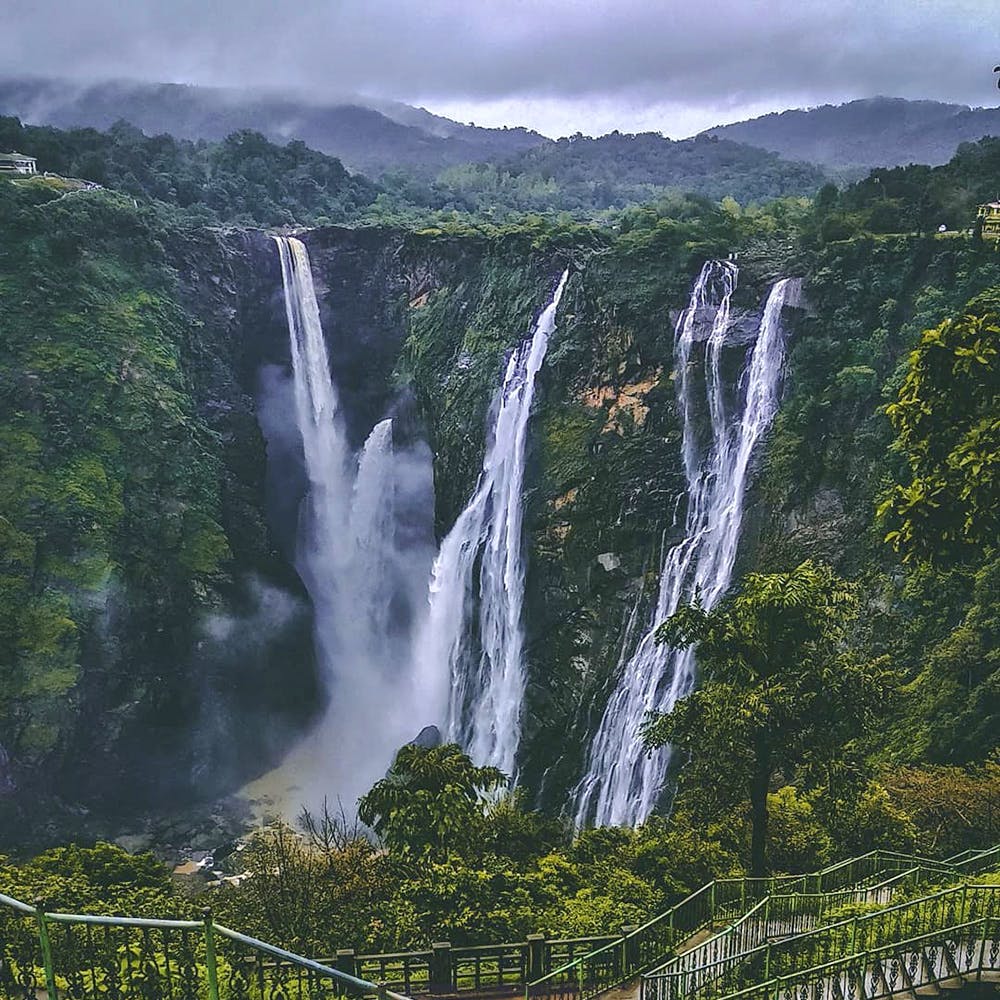 Jog Falls is the second-highest in India and one of the major tourist attractions in Shimoga. The other names of this waterfall are Jogada Gundi or Gerusoppa falls. The beauty of this fall is breathtaking as it cascades from a height of 253 meters and is surrounded by thick green forest. The waterfall is formed by River Sharavathi and then forms into four streams named, Raja, Rani, Roarer, and Rocket.
2. Dabbe Falls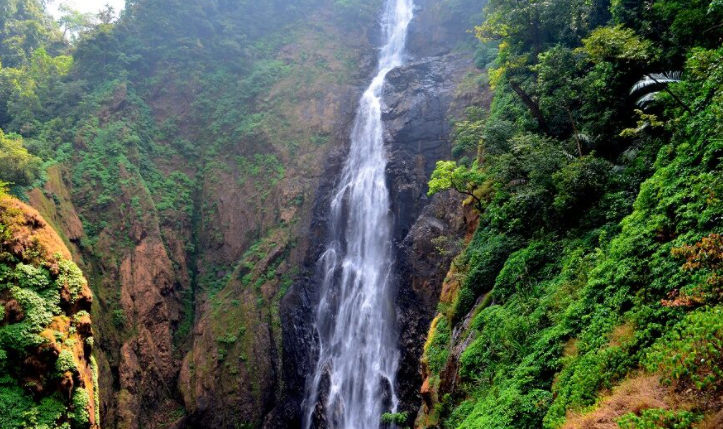 Cascading from an altitude of 110 meters, Dabbe Falls is another attraction that you must not miss witnessing in Shimoga. This is also a great place for trekking. The sound of the fall while you are trekking by the serene trails is a unique experience altogether. The best time to travel this fall is during the monsoons.
3. Agumbe
Agumbe is one of the most beautiful places to see around Shimoga that you must not miss visiting, no matter what. The stunning hamlet is blanketed by verdant greenery and lofty slopes. You can enjoy the most splendid sunset here. While you are here, you may experience slight rain drenching you.
4. Keladi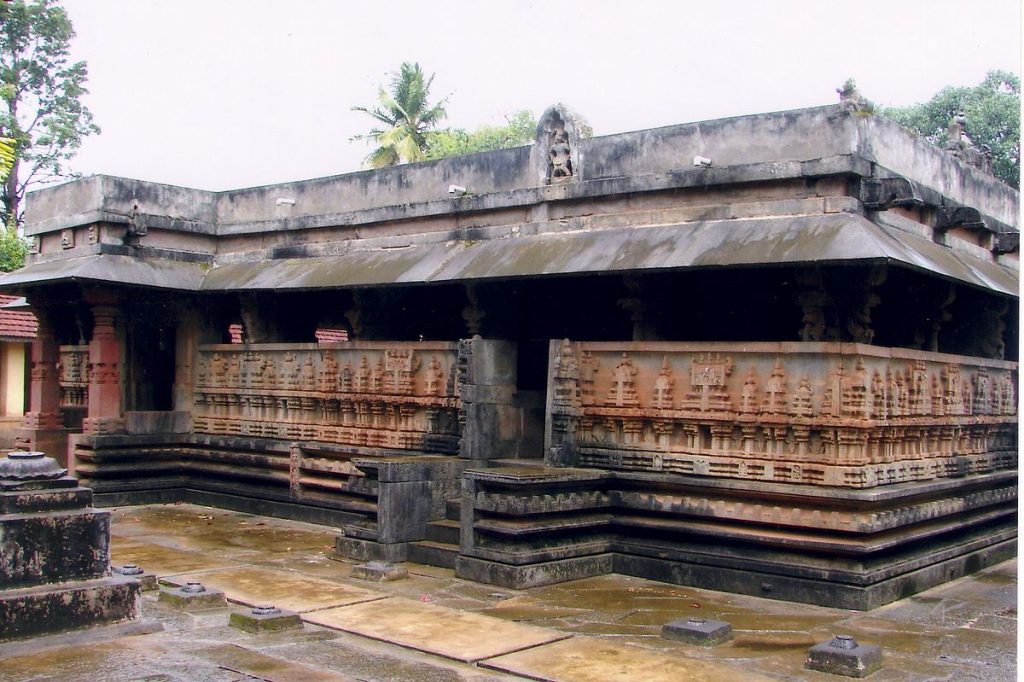 If spirituality attracts you, Keladi is the place you must visit. You can visit the famous Rameshwara Temple here, which is dedicated to Lord Rameswara, Lord Ganesh, and Lord Veerabhadra, and built-in Hoysala and Dravida style. You can spend your time meditating here.
5. Kundadri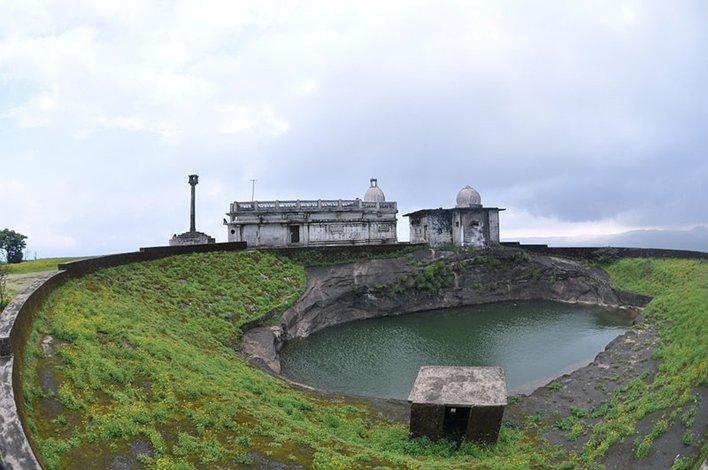 Situated at a height of 3200 ft, Kundadri is another beautiful place in Shimoga that is known for its beautiful valley and forests. This is an ideal place for both picnics as well as trekking lovers. Do not forget to visit the ancient Jain temple here, located at the hilltop.
6. Kodachadri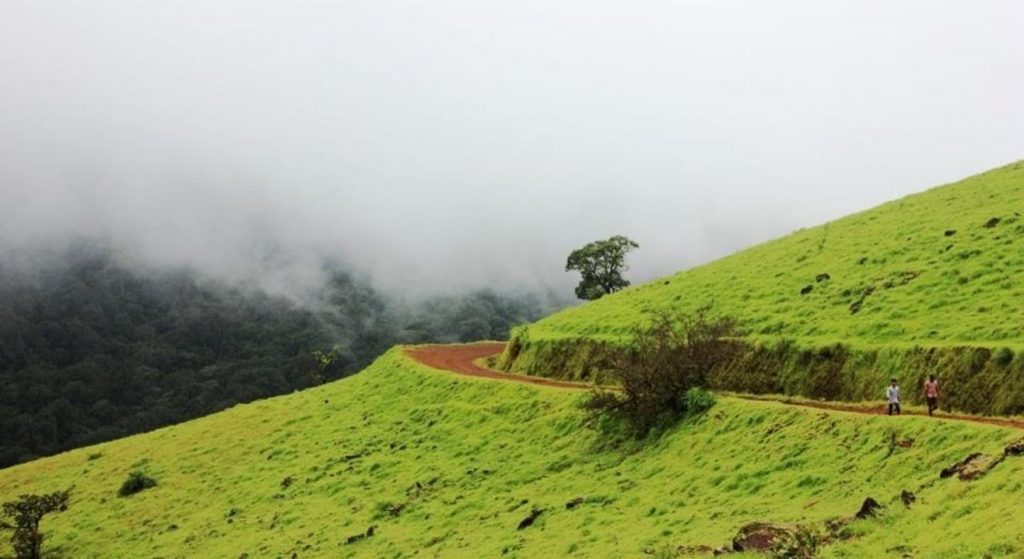 Kodachadri is one of the places in Shimoga that you must visit to witness the lofty rolling hills and rich flora and fauna. This is also an ideal place for hiking and trekking enthusiasts. While trekking, you may even come across some animals and reptiles.
7. Ikkeri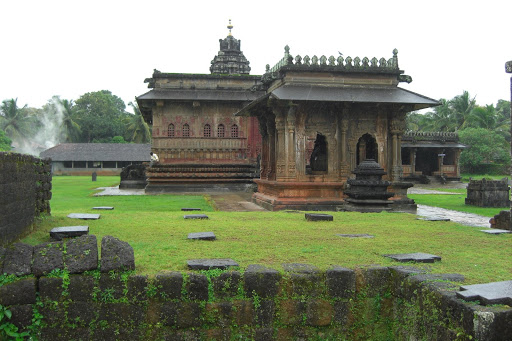 Located in proximity to Shimoga, Ikkeri is a temple town, where you can find even age-old temples. One of the most famous temples here is the Aghoreshwara Temple. The temple is placed at the hilltop and dedicated to Lord Shiva. Apart from the beauty of the architecture of this temple, you can also enjoy some splendid views of the valley from here.
8. Gudavi Bird Sanctuary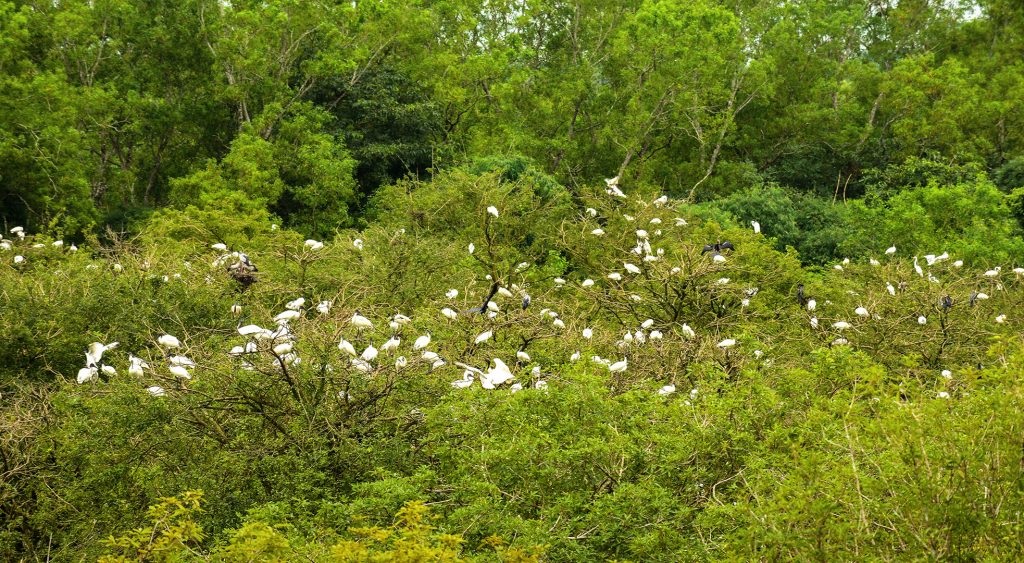 You can spot more than 48 species of birds in this sanctuary, and some of them include white-headed cranes, black-headed cranes, jungle fowl, bittern, Indian shag, little grebe, and white ibis. Apart from spotting birds, you can also enjoy the serene environment at this sanctuary. This is one of the most frequented attractions in Shimoga; therefore, you can expect a little crowd here.
9. Sakrebailu Elephant Camp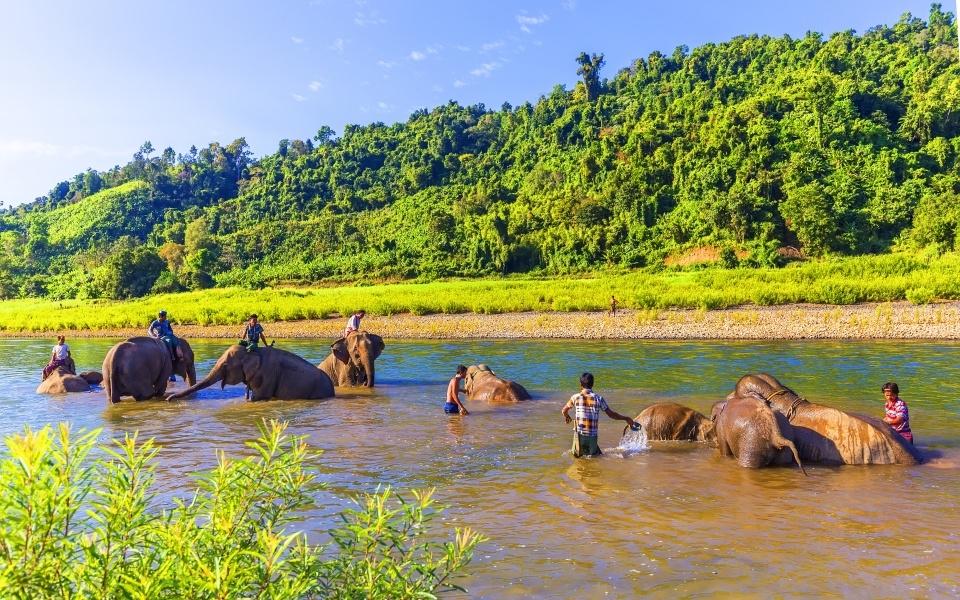 If you are going on this trip with your family, especially kids, a tour to Sakrebailu Elephant Camp is a must. You can find over 59 elephants at this camp and it is one of a kind experience to see those huge animals playing, bathing, and being fed. You can also see them being trained by mahouts.
10. Bhadra Wildlife Sanctuary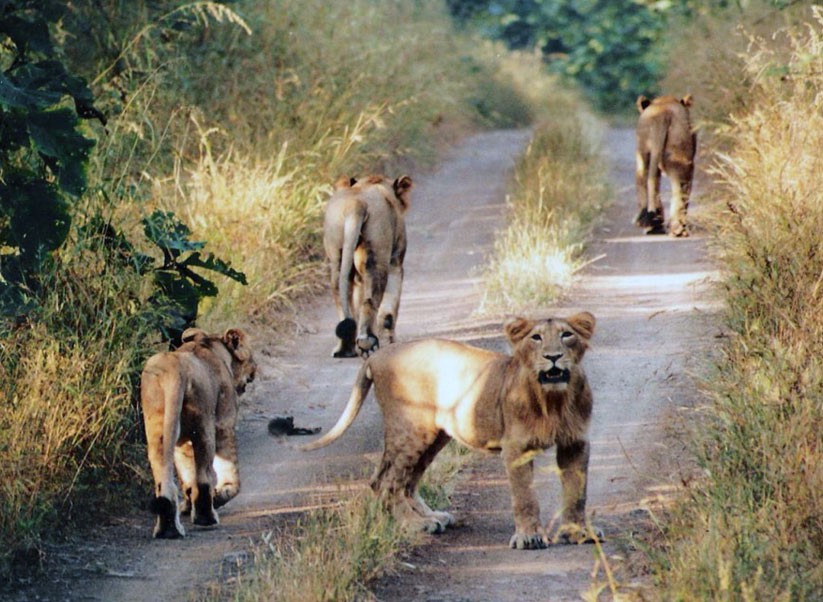 One of the top things to do in Shimoga is visiting Bhadra Wildlife Sanctuary. This wildlife sanctuary is located on the borders of Shimoga and Chikmagalur. You can very easily spot some animals and reptiles here such as tigers, sloth bears, elephants, panthers, jackals, sambar, spotted deer, barking deer, crocodiles, and snakes. Apart from these, you can also spot some endangered species of birds here.
11. Tyavarekoppa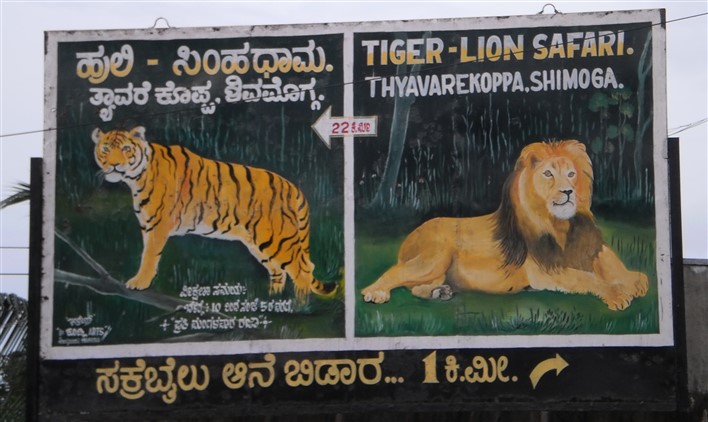 Famous for Tiger and Lion Safari, Tyavarekoppa is often visited by tourists for a picnic. There is a zoo, children's park, and canteen within the premises of Tyavarekoppa; therefore, once you are here, you are sorted for the day.
12. Gajanur Dam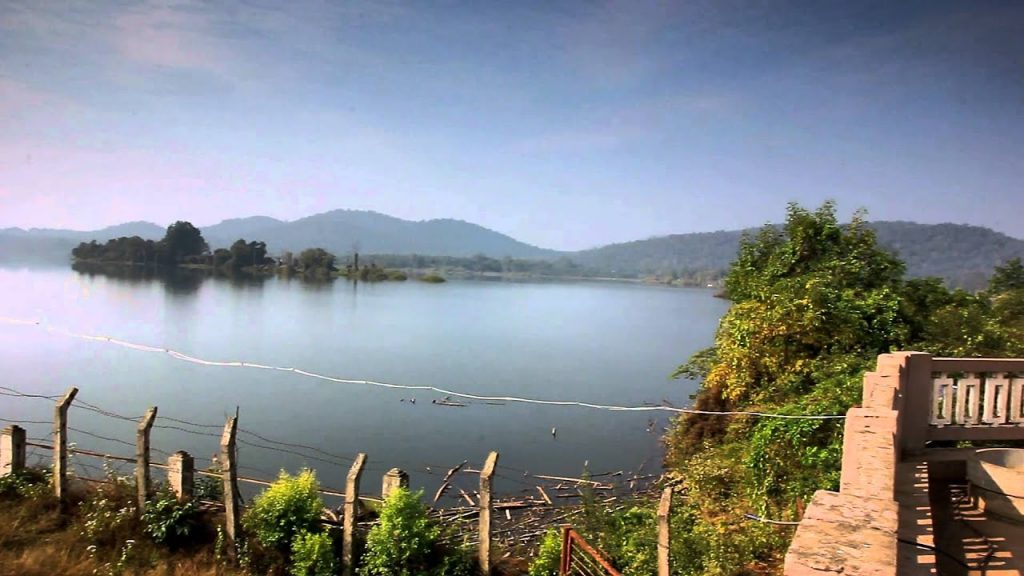 The main reason to visit this dam is the view of the dam itself and the magnificent river Tunga. You will also find an Elephant Camp here where these big yet friendly animals are trained. This is a great place for picnics and photography.
13. Shivappa Nayaka Palace Museum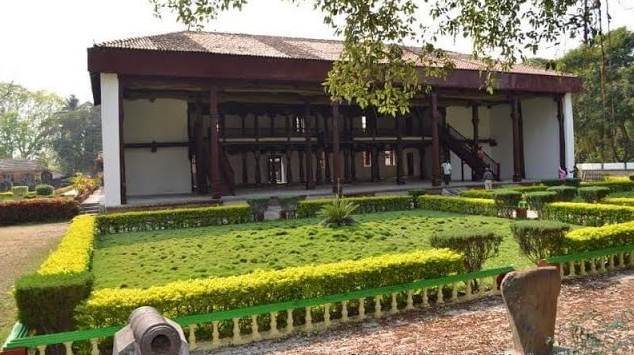 Established in the 16th century, this museum was constructed with Rosewood, on the orders of Shivappa Naik. You will find many stone carvings here that date back to the 16th century.
14. Nagara Fort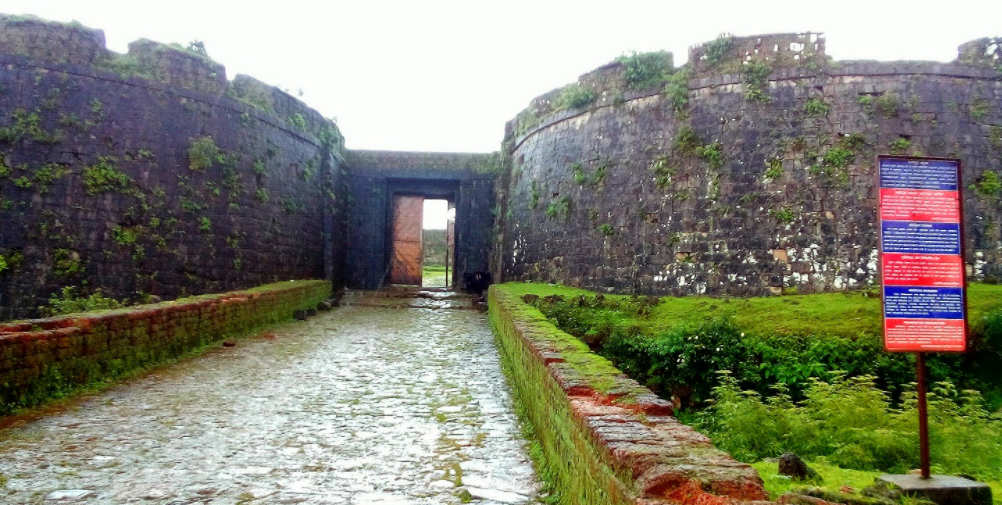 Overlooking a gorgeous lake, Nagara Fort is perched on a small hill and a favorite place for many history buffs. Well, if you are not interested in history, you can still visit this place to admire the location.
To visit this beautiful destination located in Shimoga, you can easily go for a self-drive car rental which provides you the comfort and safety of traveling on your own terms, everywhere and anywhere. The car rental from Revv gets you the option of choosing an affordable yet fully maintained self-drive car according to the needs of your trip. Download the Revv app today and get started on choosing the car of your dreams for the road trip.