Road Trips to Witness of The Indian Festivals in December
December is the month of festivals all over the world with Christmas and New Year celebrations.  There are a variety of festivals and events in December month in India too. Find out from our exclusive list the top festivals in December month in India. You can plan to attend these Indian festivals in December month with road trips accordingly. Many tourists plan road trips in India in December as the dates commence with vacations.
Top Festivals in December Month in India
1. Rann Utsav
The Rann Utsav that takes place from October to March is one of the most colourful festivals of Gujarat. The unique cultural extravaganza includes folk performances, thrilling adventure games, and ethnic events.
Where: Kutch
Dates: November 2020 to February 2021
2. Chhau Jhumur Utsav, West Bengal
The traditional dance of Purulia is Chau and Jhumur. This is the traditional masked dance practiced by almost 5000 artists. It is a 3 day festival where dancers come from different parts of Purulia and Jharkhand. The dance form is a kind of martial dance form which celebrates a story.
Where: Purulia
Dates: 20 December
3. Hot Air Balloon Festival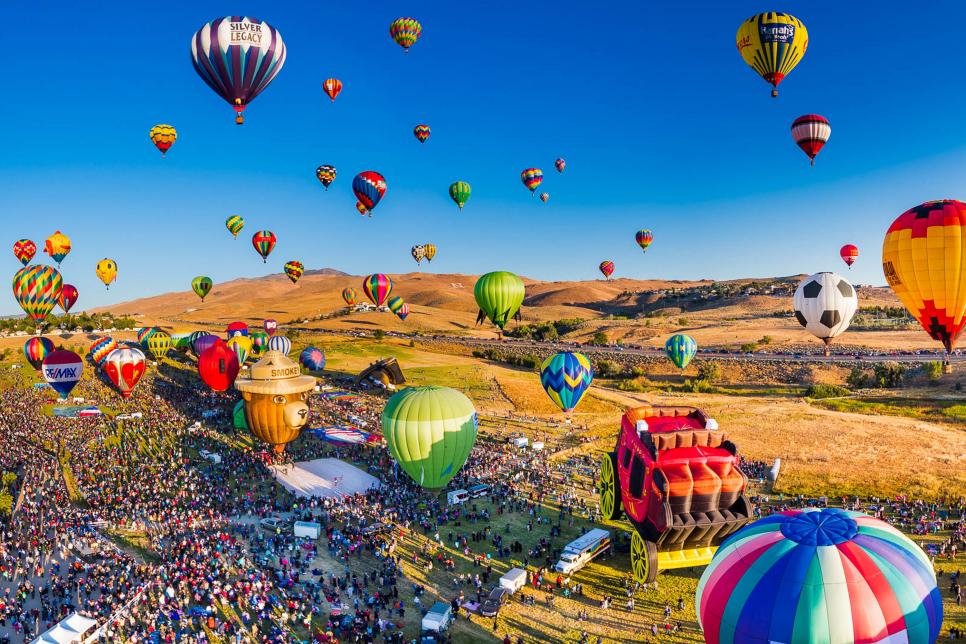 Organized by Karnataka tourism the Hot Air Balloon Festival is one of the unique festivals in India. Locals take road trips from different parts to attend this in Mysore, Hampi, and Bidar.
Where: Karnataka
Dates: Entire month of December 2020
4. Perumthitta Tharavad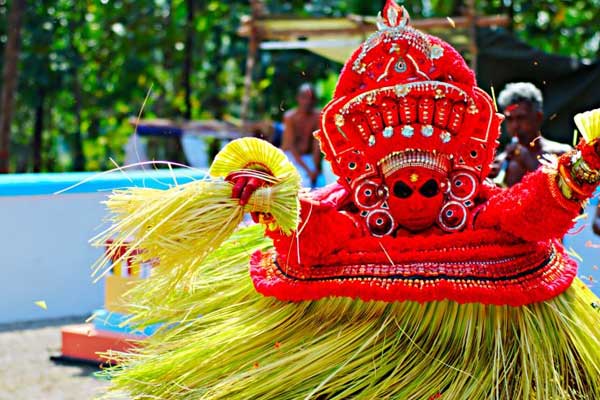 Perumthitta Tharavad takes place in Kottamkuzhy, Kerala. This festival attracts mime artists, dancers from all over. The traditional dance and cultural performance depicts different dance forms of Kerala.
Where: Kottamkuzhy, Kerala
5. Madras Music festival, Chennai
This is one of the popular festivals in South India. This takes place during December to middle of January in the city of Chennai. This attracts classical music lover from all over. Watch exclusive Bharatnatyam and Mohiniatyam performances in this festival.
Dates: December 2020 – January 2021
Where: Chennai
6. Karthigai Deepam
In Tamil Nadu one of the sparkling festivals is Karthigai Deepam which is like North India's Diwali. This is a festival of lights that does away with all negativity and the evils.  The whole city celebrates with clay lamps and diyas. There are also a lot of fireworks too.
Where: Tamil Nadu
Dates: Usually the 1st week of December
7. Galdan Namchot
For the Buddhists the Galdan Namchot is the celebration of New Year in Ladakh. This also celebrates the birth of Buddha. This is celebrated in Ladakh in all the monasteries and heritage buildings. The monasteries light butter lamps and sing prayer hymns during this festival time.
Where: Leh, Ladakh
Dates: 10th December
8. Cochin Carnival
Cochin Carnival, is known for its cool vibe and amazing musical performances and cultural gigs. You can also see a procession of decorated elephants accompanied by drumbeats and folk music. Musicians and dance performers participate in the cultural events that take place during Cochin carnival.
Where: Cochin, Kerala
Dates: December 2020 – January 2021
9. Kumbhalgarh Festival
Kumbhalgarh Festival is known for its dance and music performances. Held in Rajasthan it brings out the folk traditions and royal cultural traditions of Kumbhalgarh. This takes place with much pomp and celebration in Kumbhalgarh Fort in Udaipur. Take part in this unique festival of Rajasthan that gives you a rustic folk feel.
Dates: 1st – 3rd December 2020
10. Feast of Francis Xavier
Goa hosts annually the Feast of Francis Xavier. Francis Xavier is preserved as a mummy in a Basilica in Goa. This feast is celebration of the anniversary of his burial. Locals and tourists participate in this celebration with a mass at the church and a fair. There are remarkable church hymns and carols that create an amazing atmosphere.
Where: Bom Jesus Basilica of Old Goa
Dates: 3rd December 2020
11. Christmas
Christmas in India is all about amazing food, fairs, and festivals. People dress up and decorate their houses. There are year end and Christmas parties all around and people exchange gifts.
Where: All over India
Dates: 25th December 2020
12. Bishnupur Festival
Held on the last week of December the Bishnupur festival is a rustic local festival that is marked with fairs and rides. You can shop exotic souvenirs and amazing silk sarees in this fair. You can also listen to the folk music and dance performances.
Where: Bishnupur, West Bengal
13. Winter Festival
Held in the most picturesque locations in Rajasthan in Mount Abu, the winter festival attracts crowds to this city.  Enjoy the exotic folk dances like Daph, Ghoomar, and Gair and participate in kite flying and witness exclusive fireworks.
Where: Mount Abu, Rajasthan
14. New Year's Eve
The New Year celebrations are all across India. From television shows to the DJ dance party at clubs, pubs and restaurants; the celebrations are no less than an important festival for the whole of India. Even in the rural areas fireworks and fairs mark the beginning of the New Year.
Where: All over India
Dates: 31st December 2020
You can check these dates to plan your trip accordingly. Each festival comes with its own unique flavour and gives you a glimpse into the diverse cultural traditions of India. The resort and hotel bookings should be pre planned to avoid the surge in rates. So that you can just hop on to you self drive car rental and start your journey to explore the traditions of India.
Must Read: Best 12 Road Trips from Delhi to Agra