Road Trips to Witness of The Indian Festivals in November
November is the perfect month for celebrations and festivities. The weather is just perfect to indulge in a variety of festivals and events in November month in India. Tourists try to club Indian festivals in November month with road trips to get the opportunity to experience the local traditions and culture. Some of the top festival in November month in India is listed out below. So if you wish to get to get a glimpse of real India; plan road trips in India in November and watch these festivities up close.
Top Festivals in November Month in India
1. Diwali
If you are in India and you are making a list of festivals then Diwali tops the list. Diwali has been recognized internationally as well. This is the festival of lights and the triumph of good over all things evil. Diwali is celebrated across the country. Some regions in eastern India celebrate it with the worship of Kali while the rest of India regards it as Laxmi Puja. Myth suggests it also celebrates the homecoming of Lord Rama.
Date for Diwali 2020: 14th November
Where: All over India
2. Bhai Dooj
Bhai Dooj celebrated all over India has different names in different regions. The people of Goa call it Bhau Beej and it is called Bhai Phonta in Bengal. In Manipur it is known as Ningol Chakuba. This is a ceremony organized by the sisters for their brothers well being and prosperity. In return the brothers shower their blessings and gifts on the sister.
Date of celebration 2020: 16th November
Where: All over India
3. Chhath Puja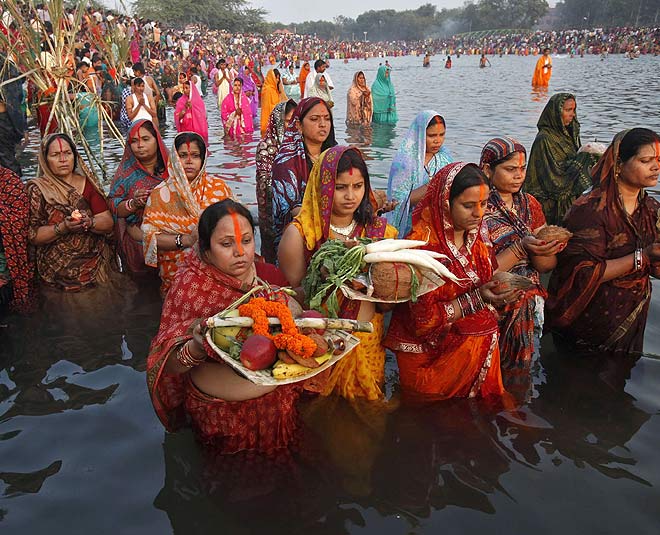 Chhath Puja is the worship of the Sun God. In this festival, the devotee offer prayers to the Sun and end it with a holy dip in the water. The prayers are offered before sunrise and during sunset. It is predominantly celebrated in Bihar, Jharkhand, and UP. Many exotic delicacies are also a part of this event like the thekua and perokia. This usually happens after the Diwali.
Date of celebration 2020: 20th November
Where: Bihar, Jharkhand, Uttar Pradesh, West Bengal
4. Ganga Mahotsav
If you are planning road trips in India in November then you must visit Varanasi to witness the Ganga Mahotsav. This is dedicated to the most important river in India whichvcelebrates the River Ganges. Eminent personalities and musicians also perform in this festival on the banks of River Ganges. The final day is Dev Deepawali when the city of Varanasi lights up. From musicians and Ustaads like Bhimsen Joshi, Amjad Ali Khan many eminent musicians performs on Ganga Mahotsav.
Date of celebration 2020: 29th November
Where: Varanasi
5. Kartik Purnima Festival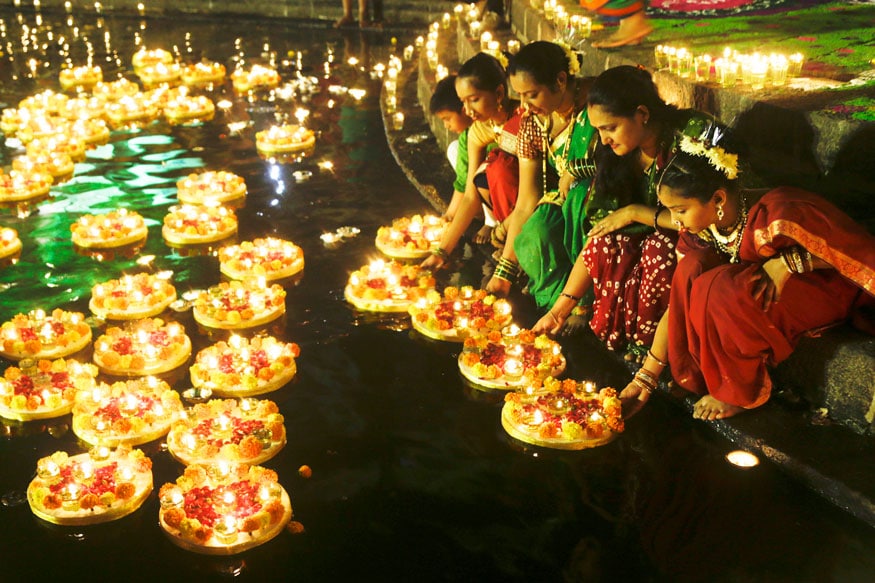 In November another important festival is the Kartik Purnima. It is believed that during this time Gods descend on the banks of River Ganges. All over India this is celebrated on the banks of Ganges. The pilgrims spend this day with prayers; offerings to the God and take a holy dip in the Ganges. They also make colourful paper boats and float it in Ganges.
Date for celebration 2020: 30th November
Where: Utter Pradesh 
6. Rann Utsav
The Rann Utsav is an amazing winter festival that continues from October to March and attracts tourists from all over. From folk music to traditional dance and artwork the Rann Utsav is an amazing place that attracts artists and musicians from different parts of the country.
Date of Celebration: Nov. 2020
Where: Bhuj
7. Wangala Festival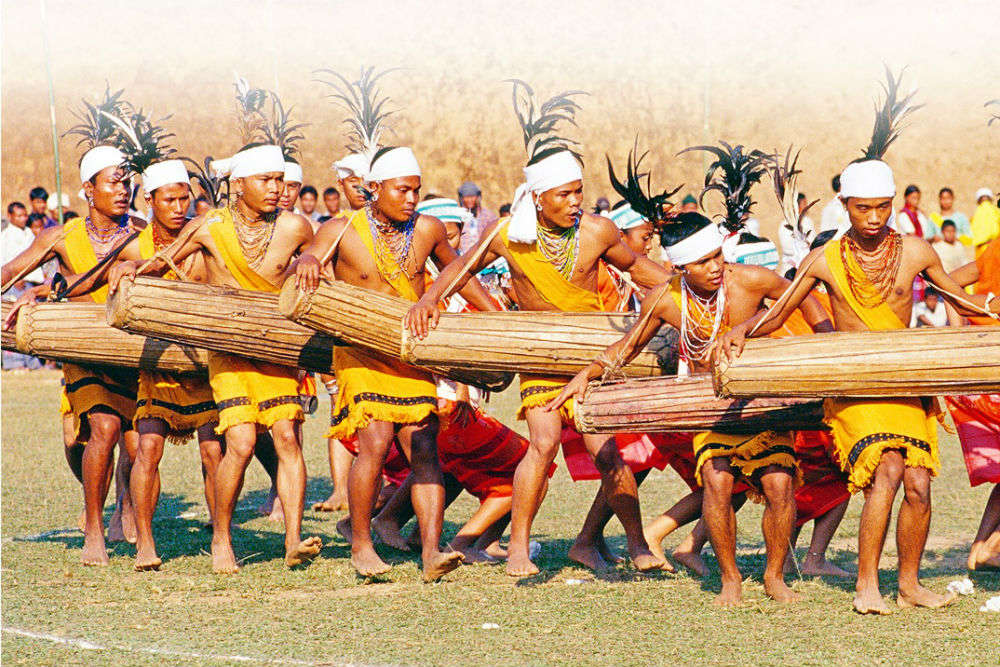 A popular harvest festival is Wangala that is celebrated  with drumbeats & traditional attire in Garo in Megalaya. This is a festival where people worship the Sun God by playing 100 drums.
Date of celebration: 13th November 2020
Where: Meghalaya
8. Guru Nanak Jayanti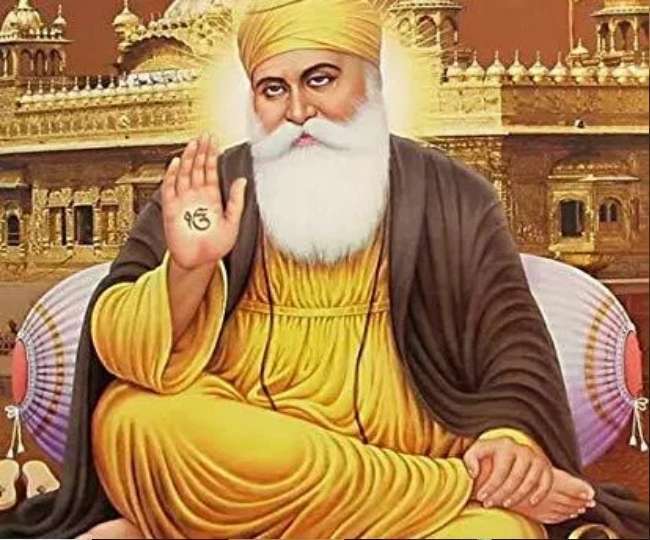 This is a popular celebration amongst the Sikhs for the birthday celebration of Guru Nanak. This festival is very sacred to the Sikhs all over the world and they call this day Guruparab. Guru Nanak was the first of the ten gurus and is considered as the founder of Sikhism. It is celebrated with much fervour in Punjab. Processions are held with devotees singing hymns and playing bands. Akhand Path, which is the non-stop reading of the holy book of Guru Granth Sahib is done for 48 hours in Gurudwaras.
Date of celebration 2020: 30th November
Where: All over India; especially North India
9. International Yoga and Music Festival
Celebrated in the foothills of Himalayas in Rishikesh by the Nad Yoga Trust this started from the year 2008. As Yoga has gained popularity all over the world, this festival attracts yoga enthusiasts and healers from all over. This is celebrated for more than a fortnight and is an opportunity for the  millennials to know about the benefits of Yoga.
Dates of Celebration: To be announced
Where: Rishikesh, Uttarakhand
10. Pushkar Camel Fair
This is a unique fair at the deserts for locals as well as tourists. Even if you are not buying a camel you can visit Pushkar Camel Fair for getting a glimpse of local artwork, rustic fairs and also its camel race.
Dates for 2020: 22nd November – 30th November
Where: Pushkar, Rajasthan
11. Bundi Utsav
Bundi in Rajasthan hosts a 3-day-long cultural affair. The famous Bundi Utsav has a grand fair with rallies, folk music and dance. It has some fun activities like bridal make up, moustache tying and kabbadi.  Camel race is also an important part of the Bundi Utsav.
Dates for 2020: To be announced
Where: Rajasthan
12. Hamir Utsav
The formation day of Hamirpur in Himachal Pradesh is marked by a day of festivities. The local businessmen, artists and especially youngsters all look forward to this festival. The air of festivities and the energy of the crowd adds a lovely rhythm to the traditional folk tunes of the region.
Dates for 2020: To be announced
Where: Hamirpur, Himachal Pradesh
13. Majuli Festival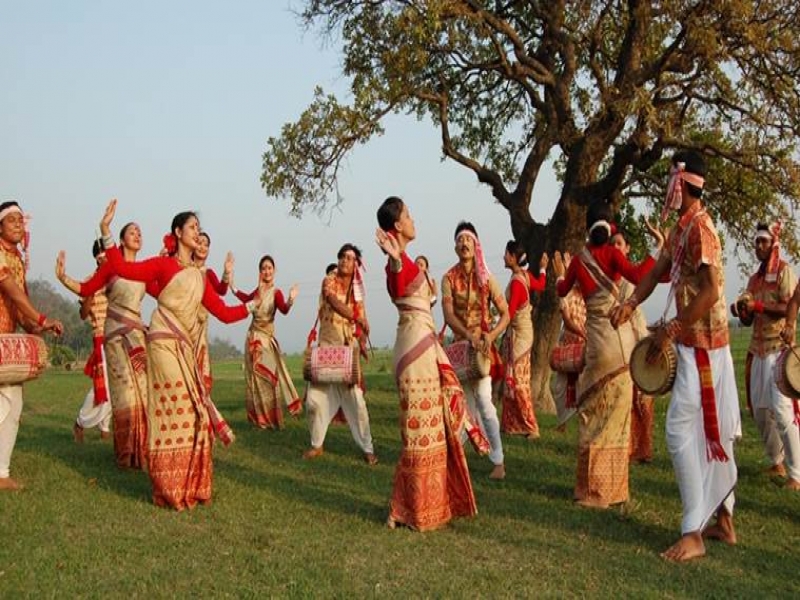 In the month of November in Assam the Majuli Festival is celebrated.  Majuli is the largest river island where this festival is celebrated.  This is the time when carnivals, cultural performances are held in Majuli. Tourists also come to see some exclusive Assam handicrafts and cultural heritage.
Dates for 2020: 21st-24th November
Where: Assam
14. Puri Beach Festival – A gala beach carnival
Started from the year 1993 the Puri Beach Festival showcases the rich cultural heritage of Orissa (Odisha). This is a 5 day event known for its outstanding art and craft forms. Adding to the splendour is the authentic Oriya cuisine, exclusive artwork and handicrafts. You can also be a part of beach volleyball, and kabaddi competitions.
Dates for 2020: November 19th -24th
Where: Puri, Odisha
15. Matsya Festival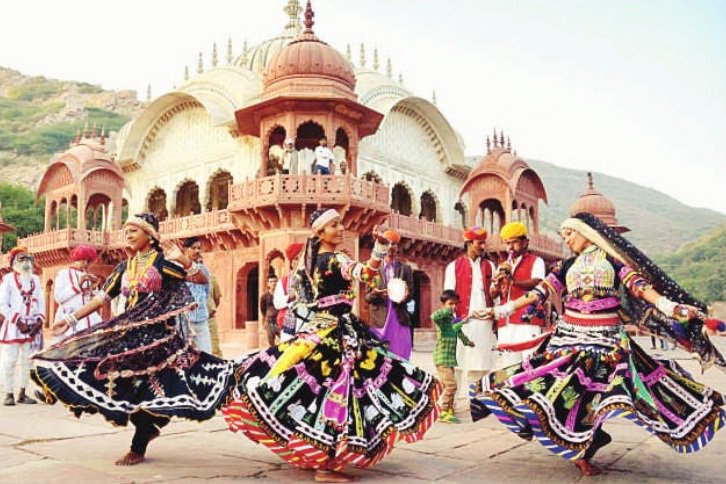 Another amazing Rajasthan festival held in Alwar; this depicts the rich cultural tradition of Rajasthan. The Matsya Festival showcases the ethnic legacy of the town. This is a festival for adventure tourists who can go for hot air ballooning, parasailing, and zorbing here.
Date for Matsya Festival 2020: To be announced
Where: Alwar, Rajasthan
So block these dates in November and finalize where you would like to visit. You can have a smooth trip with Revv car rentals and enjoy an amazing vacation with your loved ones.