Road Trips to Witness of The Indian Festivals in July
India is a land of rich colourful festivals and with the onset of monsoons, there are different regions in the country that organize these festivals.  If you want to know more on the top festival in July month in India or would love to club Indian festival in July month with road trips then we have the perfect list curated just for you.
Top Festivals in July Month in India
1. International Mango Festival
India is the land of juicy delicious king of fruits, the mangoes. Mango lovers from all over India flock to Delhi in July for this festival. Taste the rich variety of mangoes like Dussehri, Langra, Chausa, Fazli, Alphonso, and much more. From mango eating competition to a variety of mango delicacies you can see all of that here.
Venue: New Delhi
2. Karsha Gustor Festival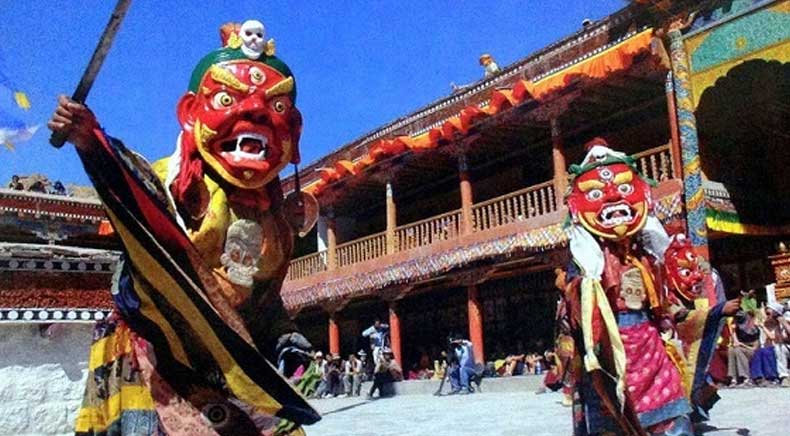 If you are looking for road trips in India in July, then take a ride through the rugged terrains of Ladakh to the Karsha monastery in Zanskar. The Karsha Gustor festival is a colourful Tibetan festival that celebrates the victory of good on all things evil. Enjoy the Black Hat Dance performance, or swing to the drumbeats of a masked dance performance by the monks.
When: 30- 31st July, 2020
Venue: Zanskar in Ladakh
3. Behdienkhlam Festival
For beautiful road trips in India, north east allures tourist from all over. Travel all the way Meghalaya to be a part of the Behdienkhlam festival. This festival belongs to the Pnar tribe who belong to the hills of Meghalaya. This festival is related to harvesting of crops and to drive away all negativity around that.
 A key feature is the football match held during the festival between the locals. You can also see the procession of chariots here during the 3 day festival.
Date of Celebration: 8th July, 2020
Venue: Jowai, Meghalaya
4. Nishagandhi Monsoon Music Festival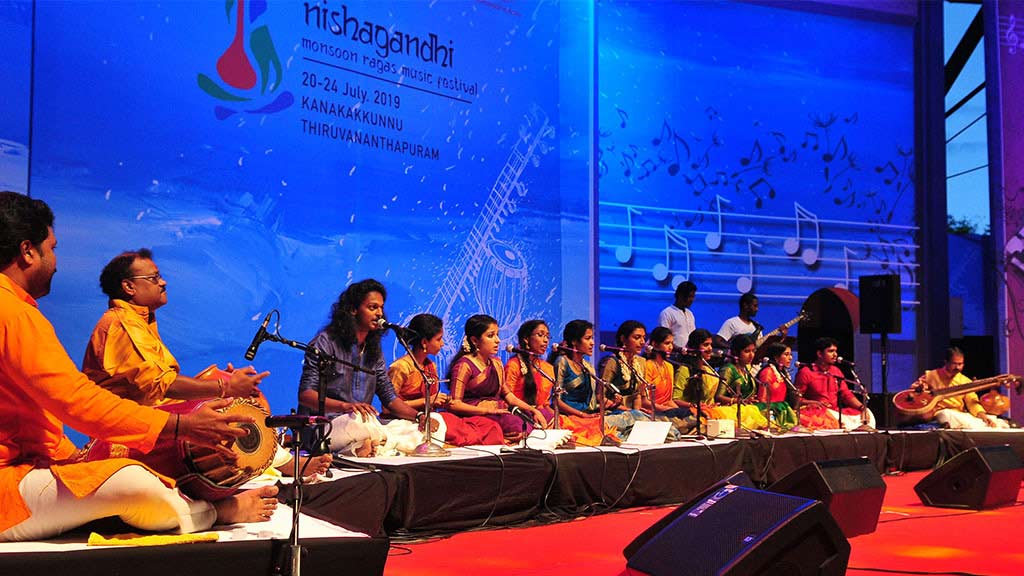 Travel to the swaying palm, golden beaches and backwaters of Kerala where it celebrates the Nishagandhi Music festival.  Enjoy the performance of eminent musicians from all over India in this festival. A celebration of monsoon ragas from Indian classical music as well as South Indian folk music is the highlight of this event.
Venue: Nishagandhi Auditorium, Kerala
5. Drupka Teshi Festival
During July people take road trips from different parts of India to visit Sikkim for the Drupka Teshi festival.  Celebrating the basic principles of Buddhism and the 4 noble teachings of Buddha this is an important festival of India for the Buddhist followers.
Venue: Gangtok, Sikkim
6. The Big Indian Food Festival
India is famous for its rich culture and culinary diversity and this festival highlights that key factor of India. Explore this festival to get a glimpse into the rich traditions of regional food, international influences on our food and taste some of the amazing delicacies here
When: Towards end of July
Venue:  Whitefield Industrial Area, Bangalore
7. Dree Festival
In the land of mountains and misty meandering roads of Arunachal Pradesh, the month of July is dedicated to the harvest festival called Dree. Celebrated by the Apatani Tribe this aims to seek divine blessings for good harvest. This is a festival where locals worship the Gods and celebrate by music, sacrificial offerings, and other cultural performances.
When: 5th July, 2020
Venue: Ziro, Arunachal Pradesh
8. Palkhi Festival
Started in the year 1685 this is almost a 1000 year old Maharashtrian festival that is celebrated for 22 days. The procession though their songs and dance reach Pandharpur. The interesting custom of wari is something that will entertain you.
When: 1st July, 2020
Venue: Pandharpur (Maharashtra)
9. Royal Enfield Himalayan Odyssey
For bike riders and adventure tourists this is a special festival. The name itself attracts bike riders from all over.  Starting from Chandigarh or Shimla and continues for 15 days and around 50 bikers from all over the world participate here.
Where: Chandigarh
10. Phyang Tsedup Festival
If you are planning thing to do in Laddakh in July then you must be a part of the Phyang Tsedup festival. This is celebrated in Ladakh in Phyang Monastery. The monks perform Chham during this time.
When: 18th July 2020
Venue: Phyang Monastery
11. Teej Festival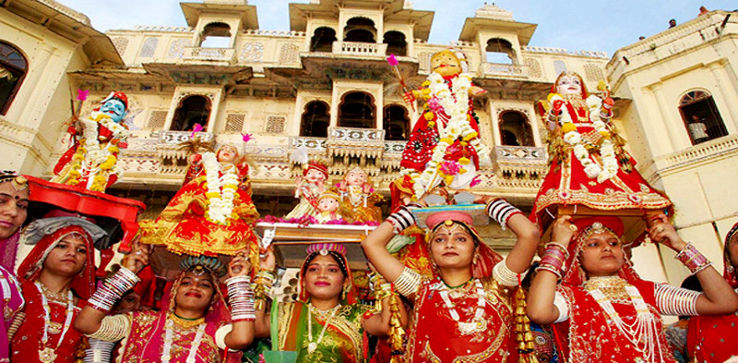 A festival celebrated for married Hindu women called Teej happens in July. Women deck up in their best and pray for health and prosperity of the husbands. It is also known as Hartalika Teej.
When: 23rd July 2020
Where is it celebrated majorly: Jaipur