6 Romantic Getaways a Short Drive Away from Delhi for Valentine's Day
It is winter guys, with the wedding season going in full binge all over the country, we are sure you are getting some cues to head over to a romantic place to spend some time with your partner as well. Nothing wrong in it as long as you can find a suitable destination that proves to be the best for your love chatter. But considering the metropolis lifestyle of Delhi, we guess you are still searching for such a peaceful and highly romantic location. So, why don't you drive beyond Delhi and explore the mind blowing and irresistibly romantic destinations surrounding it.
Yes, you got it right. Delhi has got some really enchanting locations surrounding it which can be the most suitable destination for your second, 3rd, or even 25th honeymoon. The idea is to spend some quality time with your loved one amidst the beautiful ambience and in ultimate privacy. But since you want privacy at all costs, ensure that you are taking a car on rent in Delhi and opting for a road trip.
Important things to keep in mind when travelling around Delhi!
Best time to travel around Delhi — As we all know, the summer in Delhi is scorching hot and the same applies to some of the areas nearby it. So, ultimately winters and monsoon are the best time to travel around Delhi and enjoy the beautiful offerings of these places.
Things to do in the places around Delhi — You will find all sorts of activities stored in for you when you consider the short road trips from Delhi. Like, you can enjoy skiing in winters, sightseeing, take a historical tour, indulge in some adventurous activities and also spend some time at the devotional places.
Relieve your romance by travelling to these splendid places around Delhi.
Your romantic road trips from Delhi wouldn't be anything short than a full-fledged love biography you see in movies. But the only condition for the same is to follow the below list and visit all these astounding places around Delhi with your partner:
1. Auli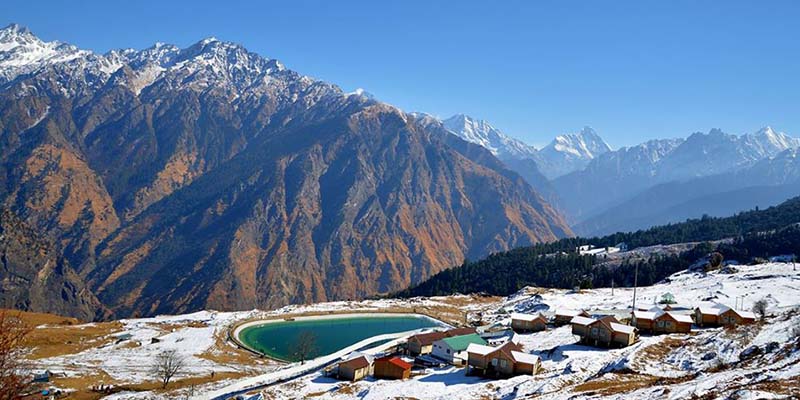 Uttarakhand owns this fabulous piece of land which is called Auli. If you visit this place especially in winter, the magic in the air, the heavenly atmosphere, and the serene nature is something that transforms you into a romantic and magical world. You can spend some fun time skiing in the ice with your partner or just experience the calm boating or camping in this land or enjoy some time together chit-chatting under the high and mighty mountains.
Distance from Delhi — The distance from Delhi to Auli is 397 kilometres.
2. Jodhpur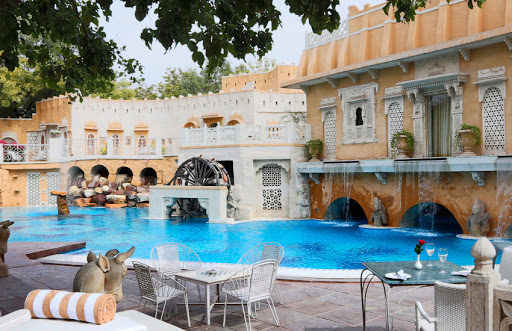 If you are looking to spend your romantic time in the Royal style, then Jodhpur is the place for you. Though there is a royal vibe everywhere in the air, you can smell the romance coming in from the old forts and palaces that are still a very prominent part of this city. You can book a luxurious Palace cum hotel suite for your stay here and enjoy watching the historical monuments together. If you are tired of these activities, you can always go by the lakeside and get mesmerised by the natural beauty of this place.
Distance from Delhi — 622 kilometres. 
3. Kasauli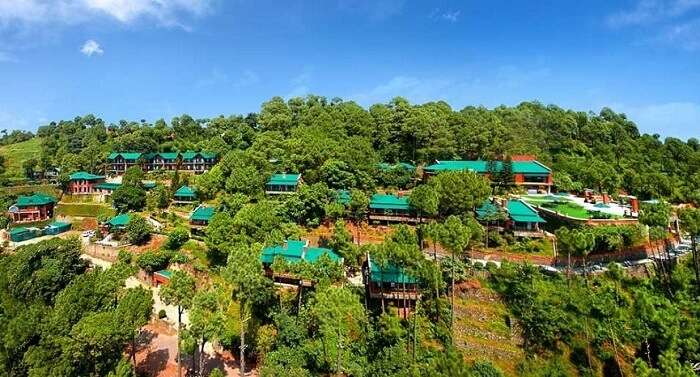 We bet you would have heard about Kasauli in Himachal Pradesh which is one of the best weekend getaways from Delhi for a couple. It is a small quaint town with lots of beautiful and natural offerings and a cozy atmosphere to spend some romantic time with your partner. You can take a peaceful stroll across the woods and get enchanted by the tall and huge pine and cedar trees surrounding the place. What's more, the cold weather in this place makes it all the more charming to enjoy your honeymoon together.
Distance from Delhi — 301 kilometres.
4. Nainital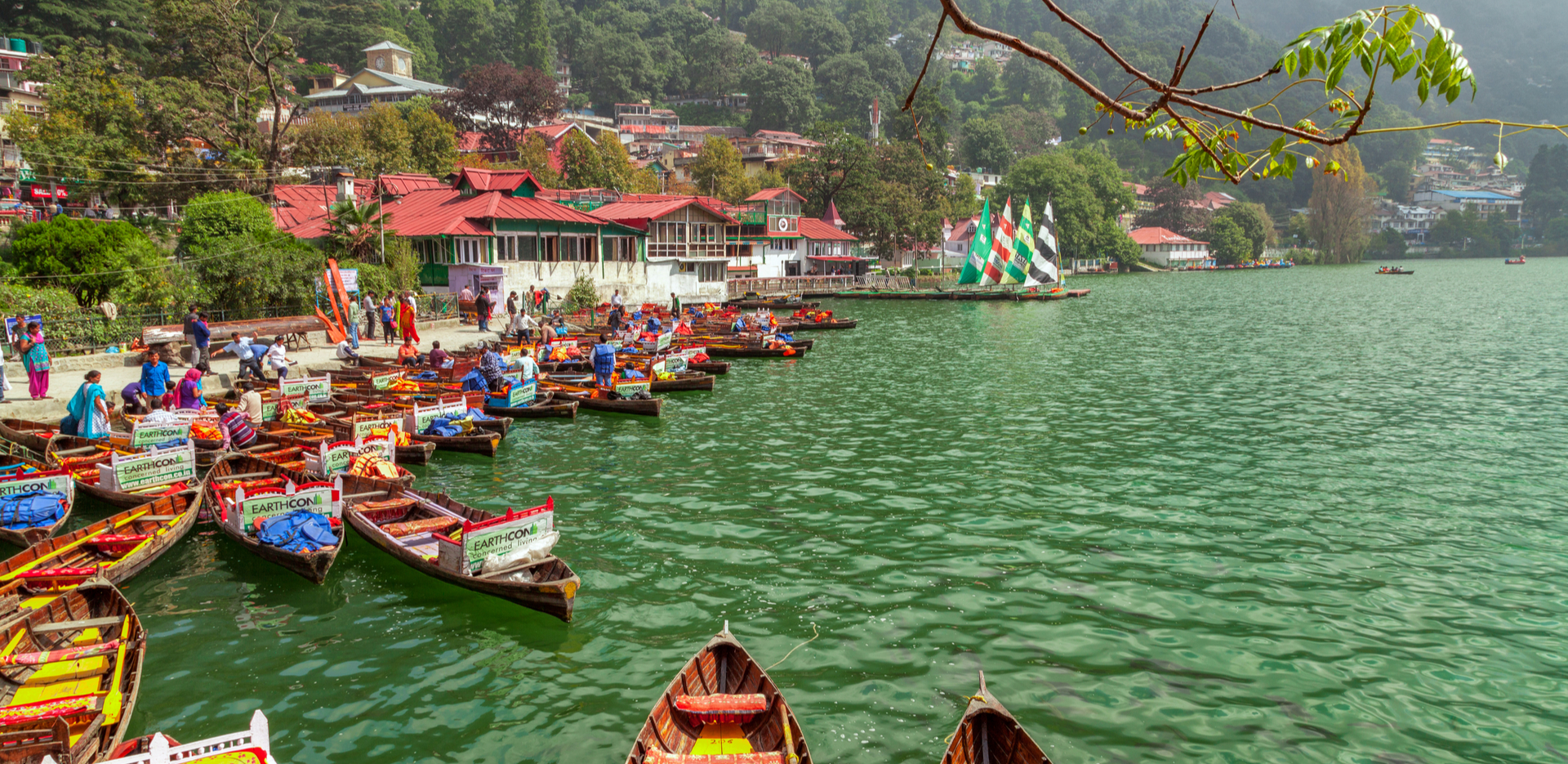 Nainital at Uttarakhand is one of the best places to visit from Delhi. The famous Naini Lake and the glorious mountains along with the capturing greens is enough to cast a sweet spell on both of you. And if you are bored by watching the mountains and the valleys constantly, you can always take a walk along the city and visit the newly developed malls and shops in Nainital.
Distance from Delhi — 305 kilometres.
5. Manali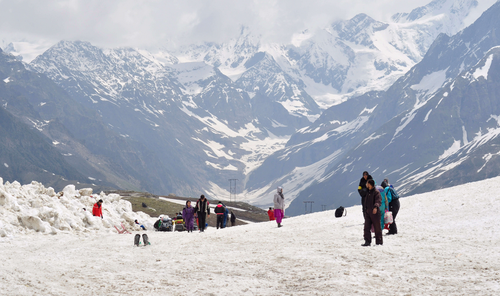 You tell us, just how can we forget mentioning Manali, the honeymoon capital of India and one of the best places for romantic getaways near Delhi when we are talking about the perfect destination to run away with your partner? Obviously, the beauty of Manali is just incredible and can't be described in mere words. The lush greenery, the high and majestic Himalayas, the snow falling on this place, the snow-white carpet, and the sweet and melodious ambience of this place makes it the most awesome location to visit with your partner.
Distance from Delhi — 533 kilometres.
6. Agra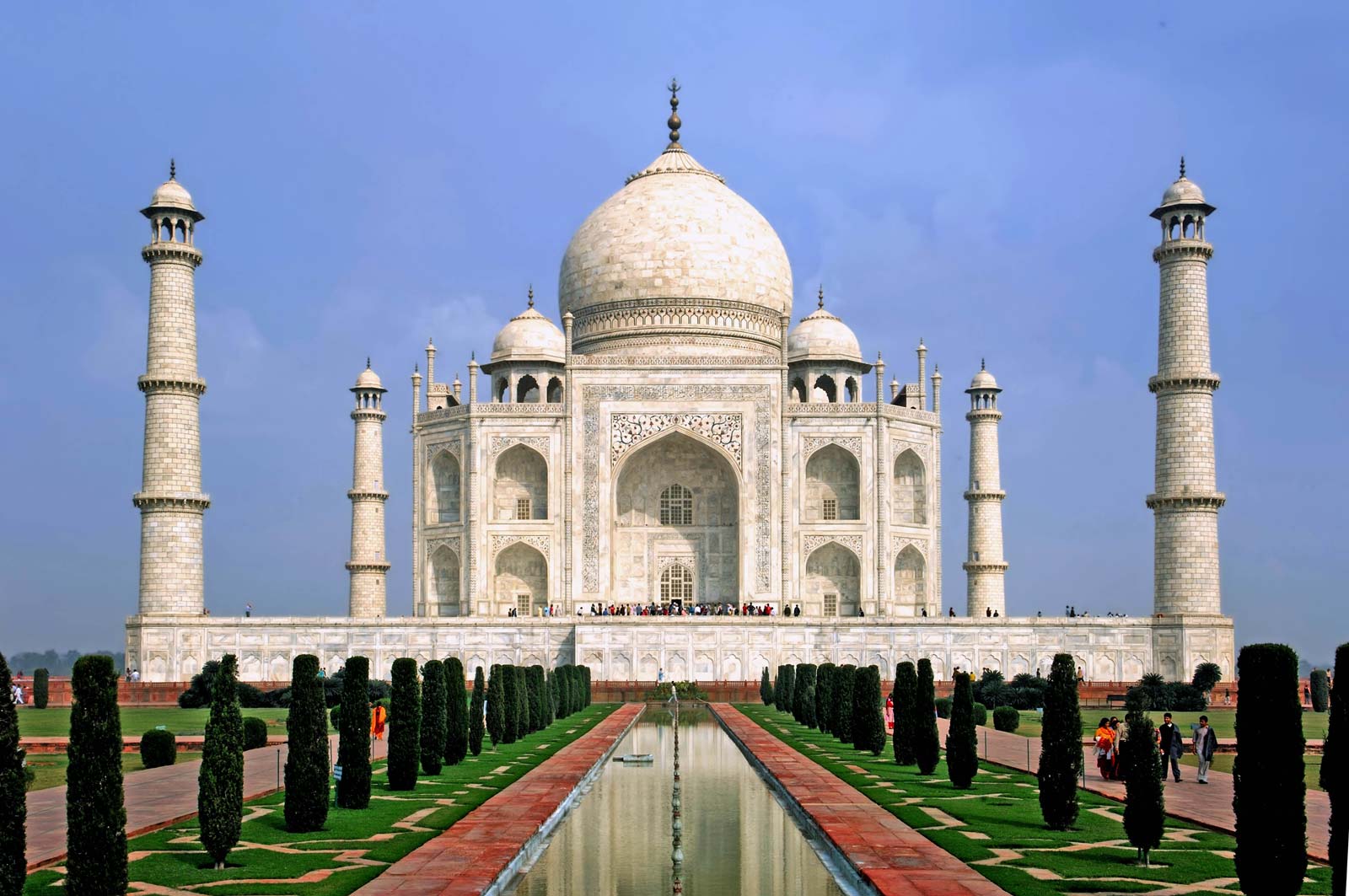 When we are talking about romance and a romantic trip, forgetting about the symbol of romance, the Taj Mahal is impossible. One of the 7 wonders of the world and a fascinating monument, it is a sure visit for all love birds. Agra has many more enchanting locations apart from the glorious Taj Mahal. There's Fatehpur Sikri – a famous shrine where you can visit and get blessings for your future life together. Apart from it, you can always visit the local gardens and explore the city life with your partner together.
Distance from Delhi — 233 kilometres. 
These are some of the most fascinating romantic places near the Capital. There are several other equally captivating locations like Almora – the paradise in Uttarakhand, Khajjiar – The mini Switzerland of India, Palampur – a small, quaint romantic heaven in Himachal Pradesh, and Mussoorie – the queen of hill stations.  But wait, if you are looking for a shorter trip, there are some romantic places near Delhi within 100 km as well like Gurgaon – The party hub, Faridabad – a cosy natural sightseeing place, Sohna – known for its hot water springs, Malpua – a heavenly natural location, and Damdama Lake where you can spend a peaceful time together. Just remember to make your entire trip worth cherishing by booking a self-drive car rental in Delhi from Revv and then start for one of the happiest journeys of your life.