Amazing NH 166 Destinations to Explore on Ratnagiri and Beyond
The idea of a road trip is an all-time favorite activity for those who have a love for roads. The best part is that you can plan a road trip every other weekend, and yet enjoy these short breaks from the mundane life. And as we talk about road trips, India has some of the best roads, and more than 200 highways, that include both national and state highways. The most picturesque highways can be found in the Western Ghats, and one among them is NH 166 (earlier NH 204). The National Highway 166 runs entirely in the state of Maharashtra.  The eastern terminal of this highway is Ratnagiri, and the western terminal is Solapur. One of the most beautiful stretches along this highway is from Ratnagiri to Kolhapur. The distance between Ratnagiri and Kolhapur is around 131.6 km and takes 3 hours and 24 minutes. You can continue your journey beyond Solapur and take NH 361 to reach Nagpur. The journey can be long but it is also filled with fun. You can take pit-stops, explore the various food outlets and resorts on NH-166 and NH 361, and take a tour of the several tourist attractions. Some of the most important cities that you will come across on this highway include Kolhapur, Sangli, Solapur, Latur, Nanded, and Nagpur. You can even explore the tourist attractions on Nagpur-Ratnagiri highway.
If you are ready to plan a road trip on this highway, here are some of the destinations that you can take stopovers at. 
10 Tourist Attractions around Ratnagiri along with NH 166
1. Amba Ghat Road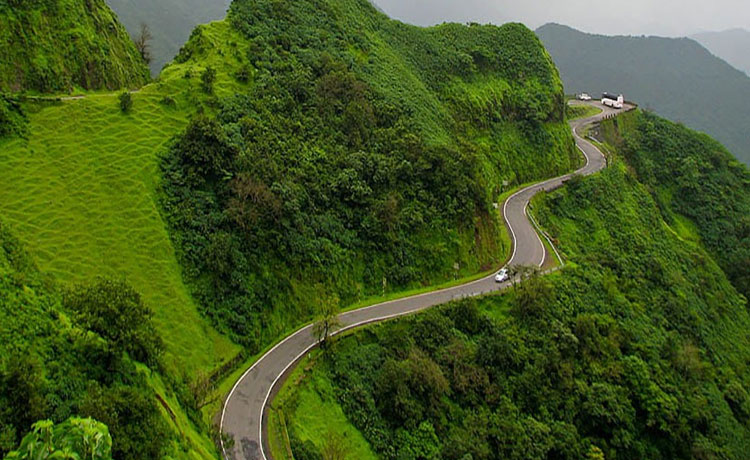 On this national highway, you will also pass through Amba Ghat road, which is a mountain pass and perched at an elevation of 2000 feet above sea level. You must stop by Amba Ghat road to feel the pleasant weather and picturesque mountain-scapes.
Attractions: Pawankhind and Vishalgad fort
2. Kolhapur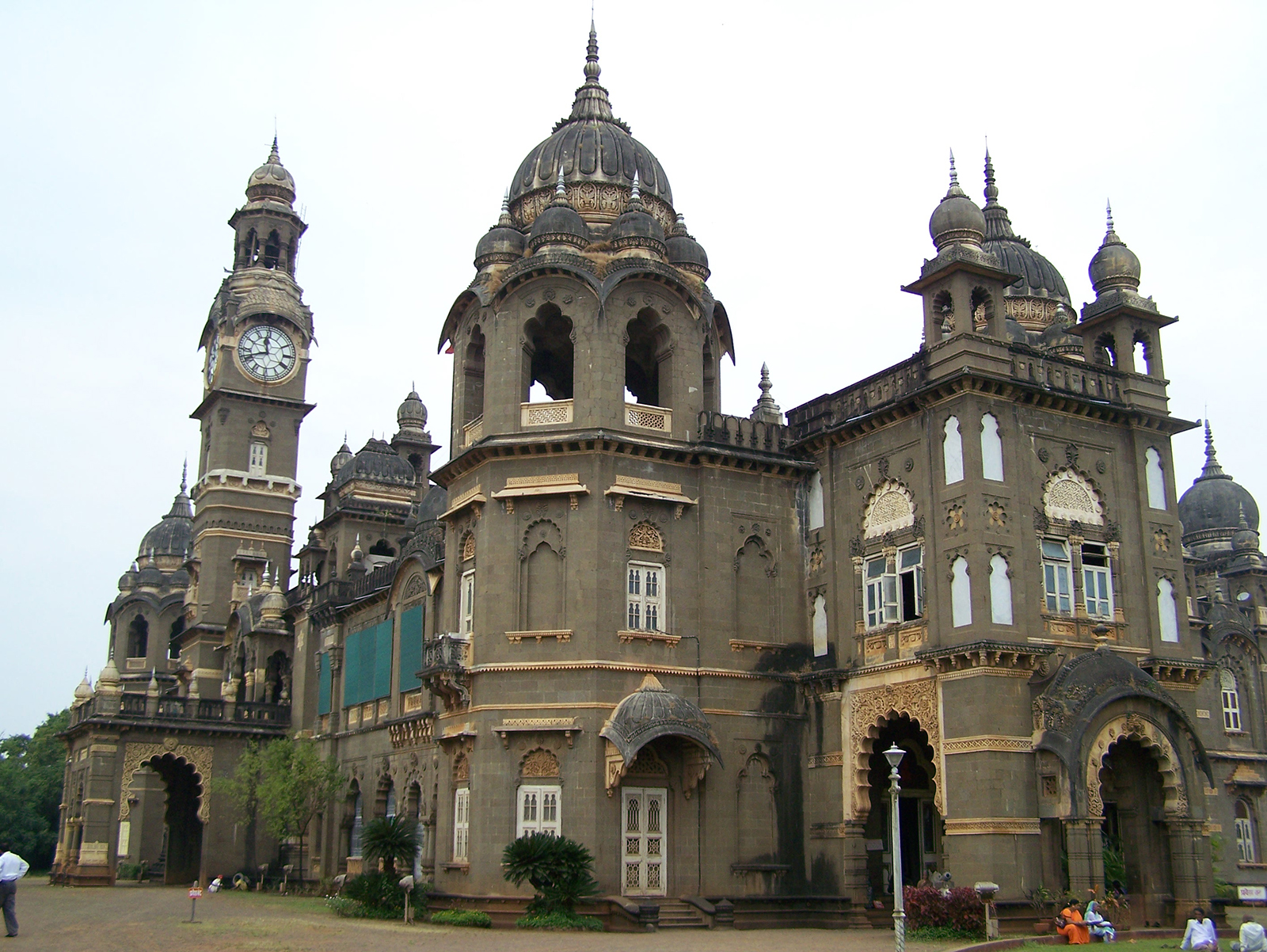 Located on the banks of the Panchaganga River, Kolhapur was once ruled by the Maratha Empire, Bhosale Chhatrapati. While you take a road trip on NH-166 from Ratnagiri to Kolhapur, you will come across various attractions including Shree Mahalaxmi Ambabai Temple, Rankala Lake, to name a few. You can also enjoy shopping here.
Attractions: New Palace, Shree Jotiba Devasthan, etc
3. Sangli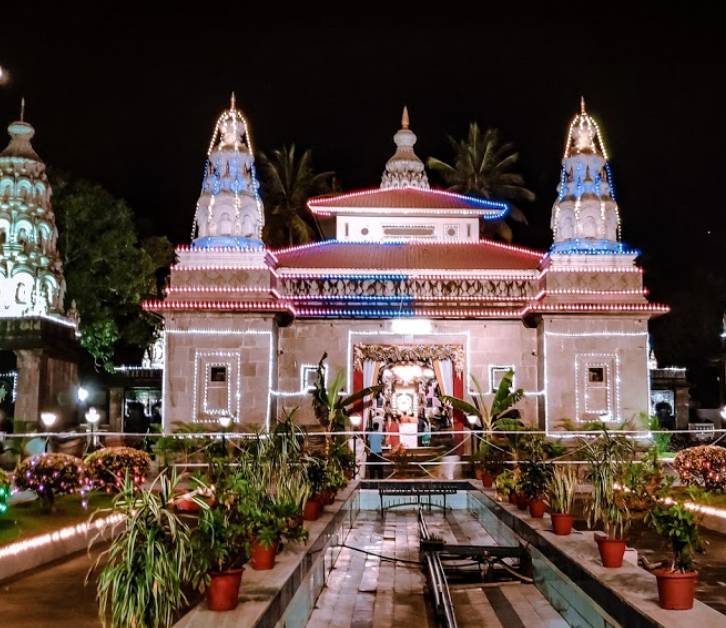 Sangli is famous for being the largest trading center for turmeric in the continent of Asia. It also comes under the sugar-belt of the state; therefore, you can find over 30 sugar factories here. You can also find several tourist places in Sangli which include many Hindu and Jain temples, museums, wildlife sanctuary, and waterpark.
Attractions: Sagareshwar Wildlife Sanctuary, Gokak waterfalls, Chandoli Wildlife Sanctuary, Bahubali Hill Temples, the Museum of Sangli that houses various old coins, etc.
4. Solapur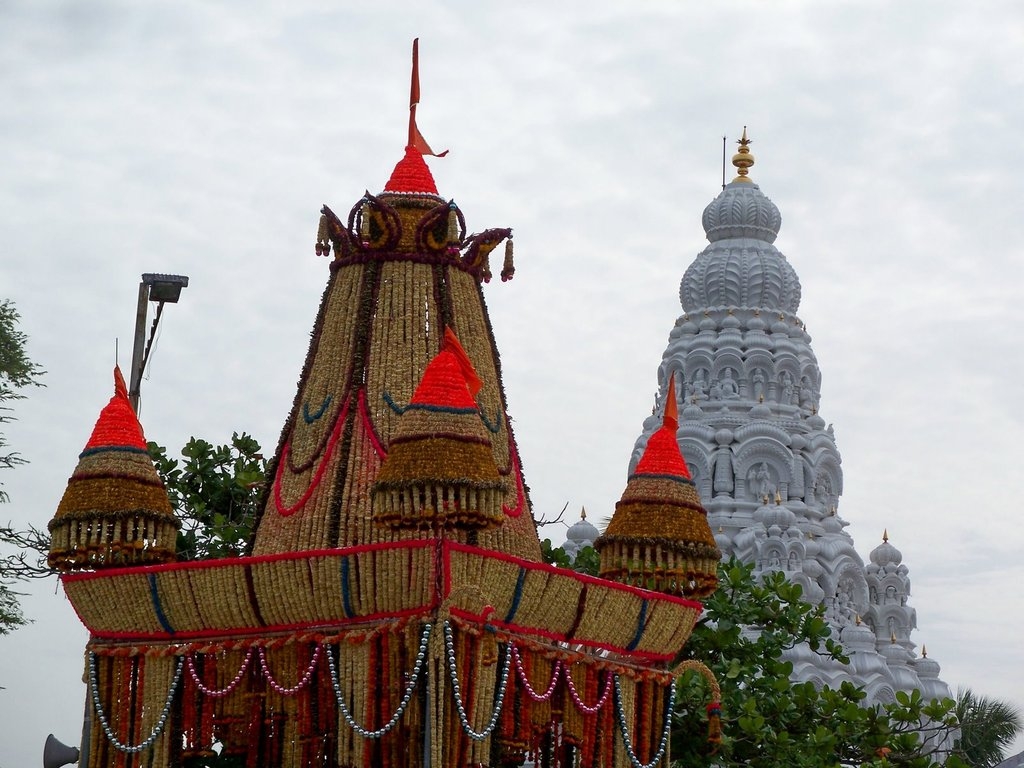 Solapur is known for its historical significance. The place was ruled by various dynasties Rashtrkutas, Andhrabhratyas, Chalukyas, Bahamanis, and Yadavas. A stopover at this place will add a lot of fun to your trip as you can visit each of the attractions.
Attractions: Markandeya Temple, Nagareshwar Temple, Dargah of Hazrat Shah Zahur, Hipparga Lake, the 15th-century Bhui-Kot Castle, Akkalkot – Swami Samarth, NannajBird Sanctuary 
Once you reach Solapur, you can go forward to explore more of this road that continues to NH 48 and then NH 361.
5. Tuljapur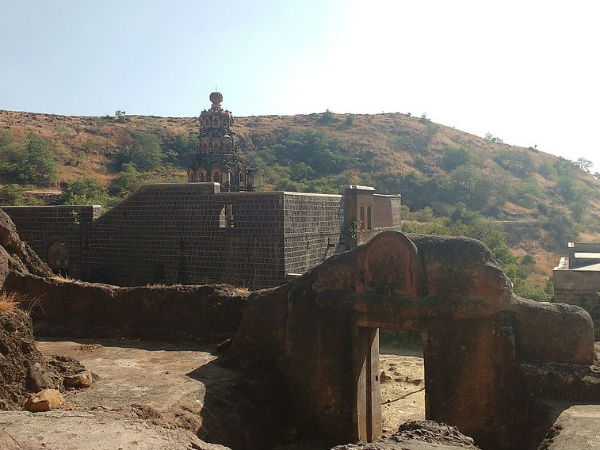 Tuljapur is another town that you will find on the Ratnagiri-Nagpur National Highway NH-166 route map. The place is famous for housing temple that is dedicated to Hindu Goddess Bhavani, who was also Bhonsle Clan's family deity. This temple is still visited by people even from the neighboring states during the Dussehra festival.
Attractions: Dharashiv caves, the temple town of Pandharapura, the fort of Naldurg, etc
6. Latur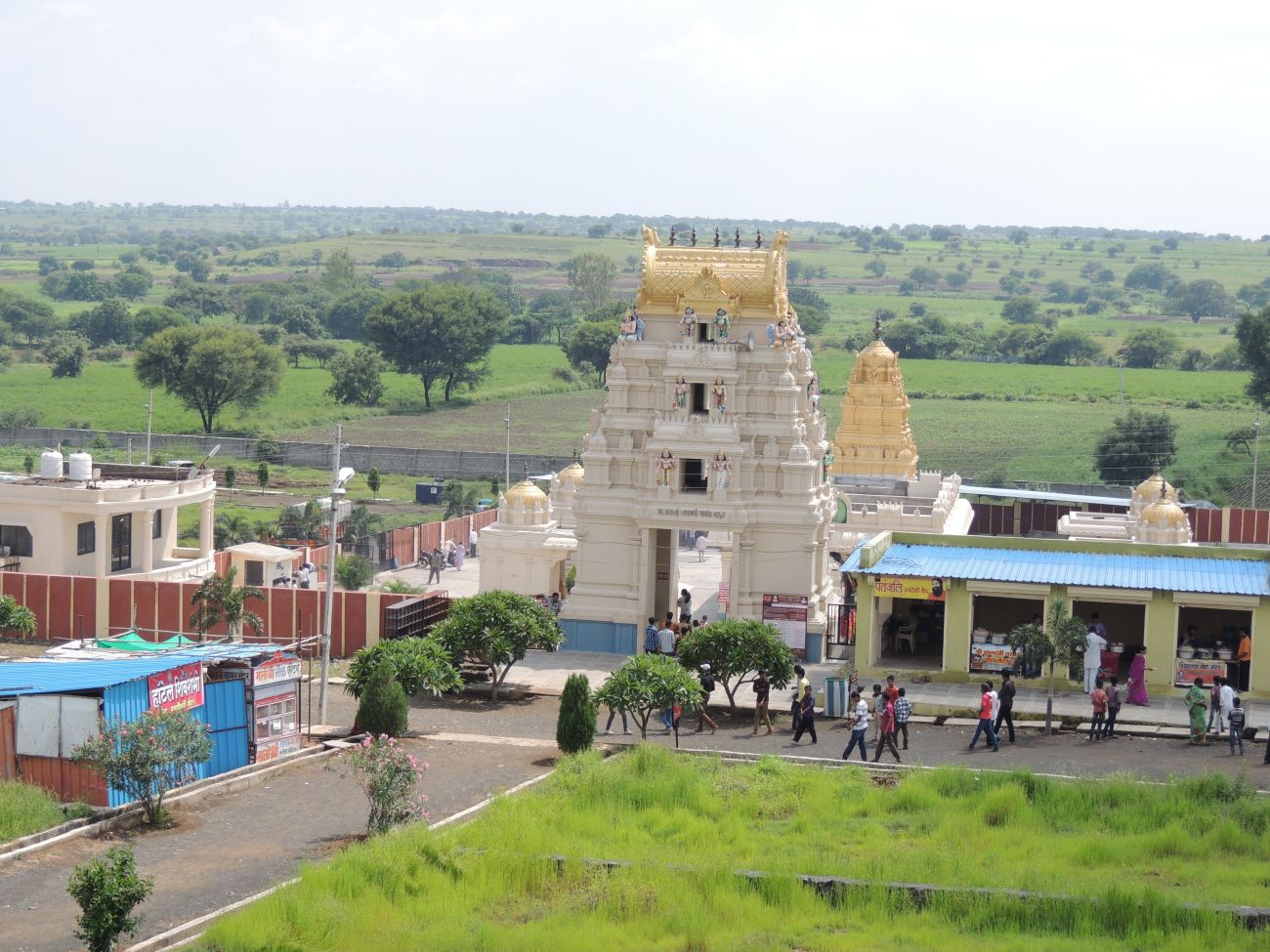 The name of Latur city can easily be found in the history of India. The city dates back to the Rashtrakuta period. The first Rashtrakuta king Dantidurga belonged to Latur or Lattalur as called during that period. This place is also popular for holding fairs and festivals. One of the famous fairs held in this town is the Shri Siddeshwar fair.
Attractions: Udgir, Lasona
7. Nanded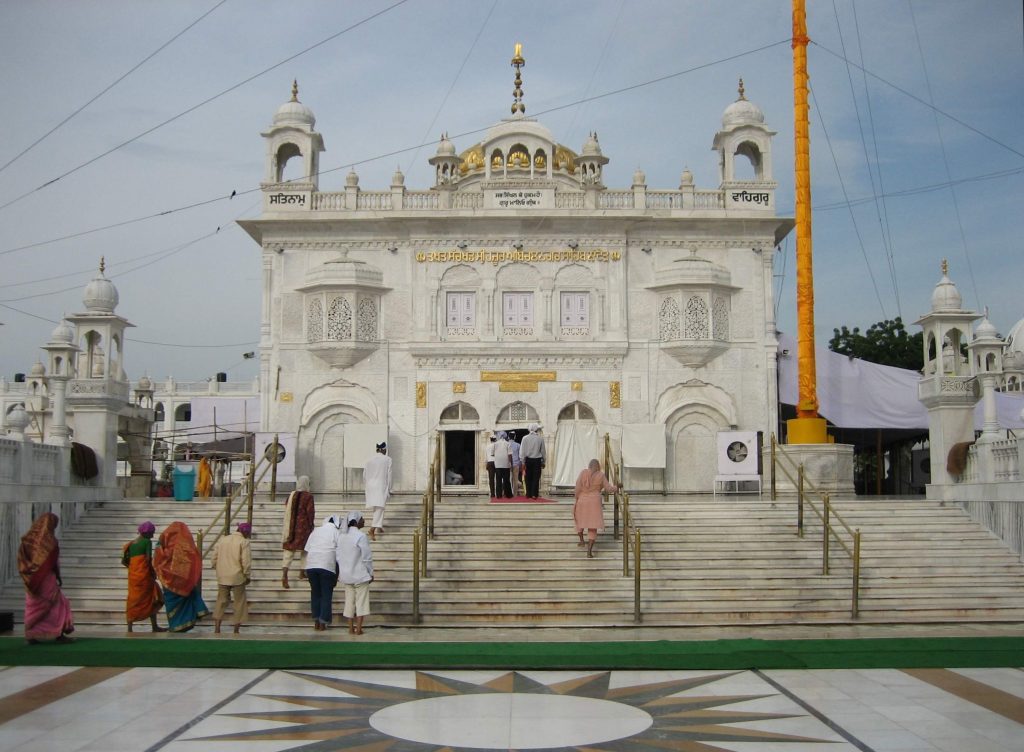 Nanded is known for its historical and religious significance. From gurudwara to temples and mosques, you will find religious places from diverse faiths here. It is also where Guru Gobind Singh passed the title to Guru Granth Sahib and proclaimed himself to be the tenth and last living Guru of Sikhism. This is one of the places on the eralier Ratnagiri Nagpur highway that you can make a stopover to explore various religious and historical attractions.
Attractions: Hazur Sahib, Kaleshwar Temple, Siddeshwara Temple, Nanded Fort, Isapur Dam, Sahastrakund Waterfall, etc
8. Yavatmal
The town of Yavatmal is located at a height of 445 meters. This town was considered a hill station in the British period. You can take a short break here and even visit the attractions nearby.
Attractions: Tipeshwar Wildlife Sanctuary, Chintamani Ganpati Mandir, Mahadev Temple, Lower Pus Da, Chintamani Bazaar Comple, etc
9. Wardha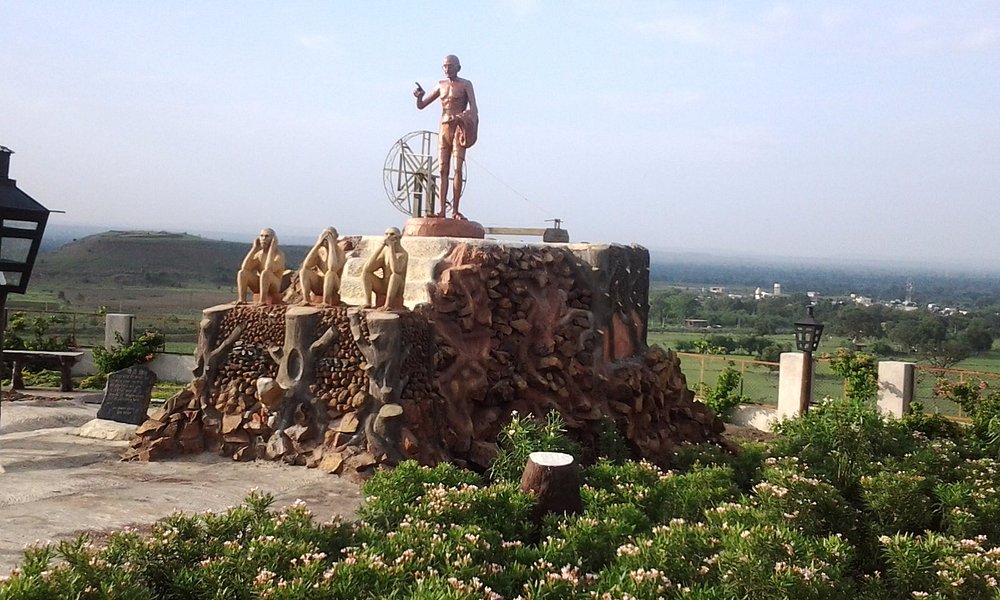 Situated at an elevation of 234 m, Wardha is known for being a historical town. It was ruled by many dynasties such as Chalukyas, the Delhi Sultanate, Rashtrakutas, the Bahamani Sultanate, Yadavas, the Muslim ruler of Berar, Gonds, and Marathas. It has a sister town called Sevagram and both the towns played significant roles during the Indian Independence Movement.
Attractions: Sevagram Ashram, Bor Wildlife Sanctuary, Gandhiji Ashram Bapu Kuti, Vishwa Shanti Stupa, Bordharan Dam, Mahakali Temple, Parandham Ashram, etc.
10. Nagpur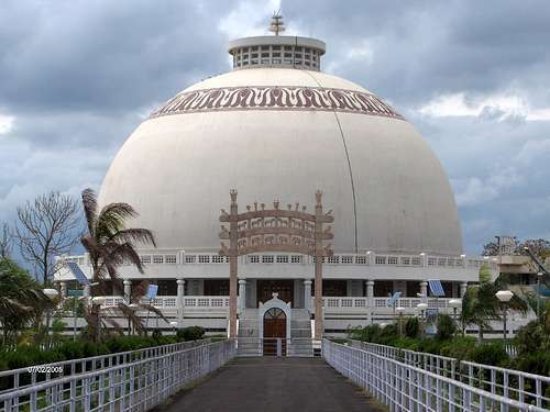 Nagpur is one of the major cities in the state of Maharashtra. The city is famous for various reasons, whether the oranges or housing the regional office of Reserve Bank of India, and even the hollow stupa. When you are here, you must try the spicy cuisine that is called Varhadi cuisine or Saoji Cuisine.
Attractions: Deeksha Bhoomi, Umred Karhandla Wildlife Sanctuary, Ambazari Lake & Garden, Futala Lake, Pench Tiger Reserve, Ramtek Fort, Raman Science Centre, etc
From taking a tour of forts to wildlife sanctuaries, there are several things to do on this road trip. And to make the trip easier and more fun, you can choose a self-drive car rental. One of the best such is offered by Revv. The car rental from Revv is one of the most sought after services that many tourists are opting for these days. The service will not only add flexibility to your journey but also save you time. Just download the Revv app and book the car of your dreams for the road trip.