Experience Unimaginable Scenic Places from Chandigarh to Srinagar by Renting Self-drive Car
Chandigarh is one of the most planned cities in the country that you can visit any time of the year. From Sukhna Lake to Zakir Hussain Rose Garden, from Government Museum and Art Gallery to Mohendra Chaudhry Zoological Park, there are several things to see and do in Chandigarh. However, if you ever feel like planning a trip to one of the most beautiful places near this city, then you must head to Srinagar.
The lush pastures, dazzling and dancing rivers, tall mountains, and amazing weather are some of the things that pretty much make Srinagar. They say, if you wish to know how heaven looks like, you should visit Srinagar. Before you start looking for top attractions in Srinagar, here is some important information about the destination for you.
Best time to travel: If you wish to see the real beauty of Srinagar, you must plan your trip between April and October. You can find the entire city in full blossom during this time.
Distance between Chandigarh and Srinagar: The distance is 576 km, and might take you around 12 hours to reach your destination. However, this time is worth it since you are going to experience some of the best things and witness some of the best places in Srinagar.
Mode of transportation: You can certainly take a flight to Srinagar from Chandigarh and reach the place in just some hours. However, if you want to make it a memorable trip and add fun to it, you must opt for a car rental service. One of the best services for car rental in Chandigarh is Revv. You can take the service even for more than a month and use it just like your vehicle.
Getting car rental from Revv: How can you book a car on rent from Revv? This is actually very easy to do and takes no time. If you have a certain car in mind that you want to go for, you can find it on the website or app of Revv. Once you find it, you can book it. The car will be delivered to your address and you can use it for as long as you want.
Benefits of car rental
It might sound like you are going to put a lot of money into the car rental service. However, it is not true at all! As you take a car rental service from Revv, you have to pay affordable charges to the company. The charges are much pocket-friendly as compared to the competitors in the industry. The second benefit is that if you want to extend the period of this service, you can very well do so by just updating the company about it. By taking this service, you get the option of self-driving. This means you do not need to be dependent on anyone to take you to places. And once you do not need the car anymore, you can drop it anywhere in the city, and it will be picked up by the Revv staff.
5 Best Places to visit in Srinagar
Now that you know the various places and the way to reach Srinagar from Chandigarh, let us discuss the best things to see in Srinagar.
1. Nigeen Lake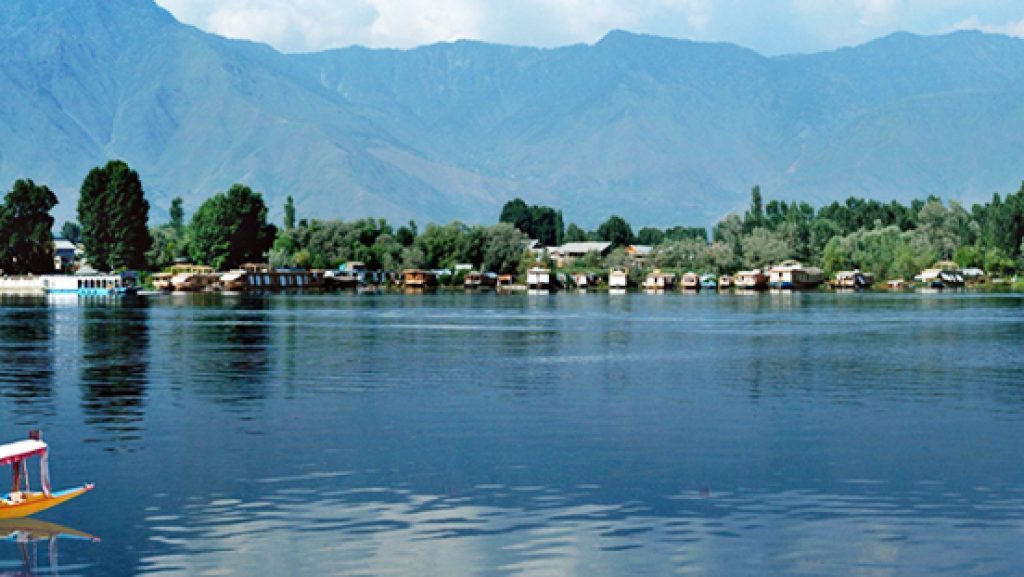 One of the things to do in Srinagar is to take a Shikara ride, and for this, you must visit Nigeen Lake. You can also opt for a houseboat stay in Nigeen Lake. This is a favorite place of the honeymooners in Srinagar. You can find some of the best houseboats here in the city.
Popular attractions: Indira Gandhi Tulip Garden, Hazratbal Mosque, Jama Masjid, and Pari Mahal
2. Wular Lake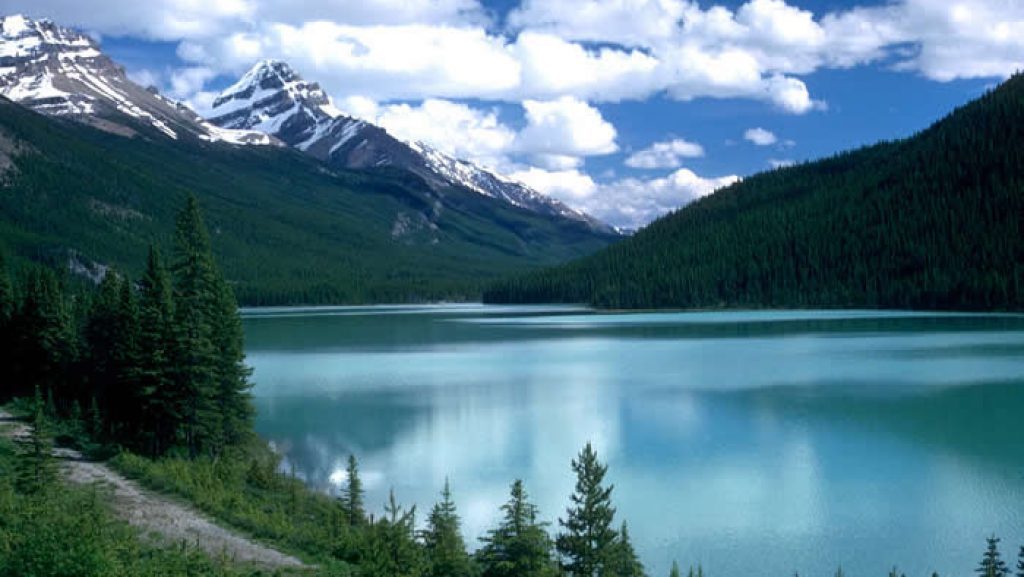 Another popular destination near Srinagar is Wular Lake. The distance of this lake from Srinagar is 65 km.  It is one of the largest and most popular freshwater lakes in the continent of Asia. The beauty of this lake and the area surrounding it are simply breathtaking. If you are a photography enthusiast, you will get an endless scope of clicking lots of pictures.
Popular attractions: Jamia Masjid, Kheer Bhawani Temple, Manasbal
3. Chatpal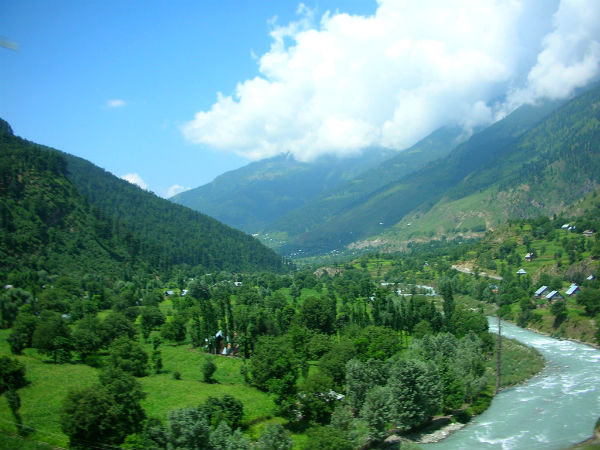 Situated at a distance of 88 km from the beautiful city of Srinagar, Chatpal is one of the hidden gems that you must cover on your road trip from Chandigarh to Srinagar. You can find the lush green peaks, gorgeous river streams which look absolutely dreamy.
Popular attractions: Mamleshwar Temple, Thimran Village, Pahalgam Golf Course
4. Betaab Valley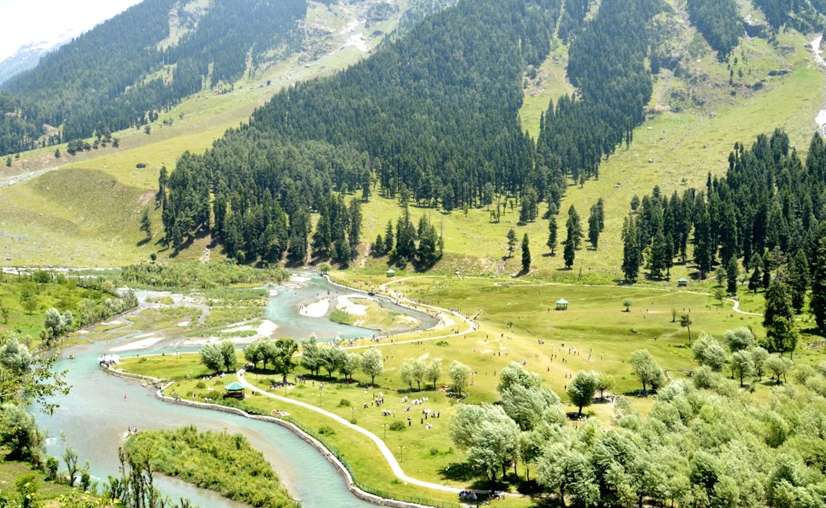 This dream-like valley was named after the Bollywood film Betaab that starred Sunny Deol. The location is one of a kind and the weather is romantic. You can also find streams here that look gorgeous. This is one of the destinations in Srinagar that you must cover in your trip, no matter what.
Popular attractions: There are many beautiful resorts and hotels in this valley where you can stay and enjoy the view
5. Aru Valley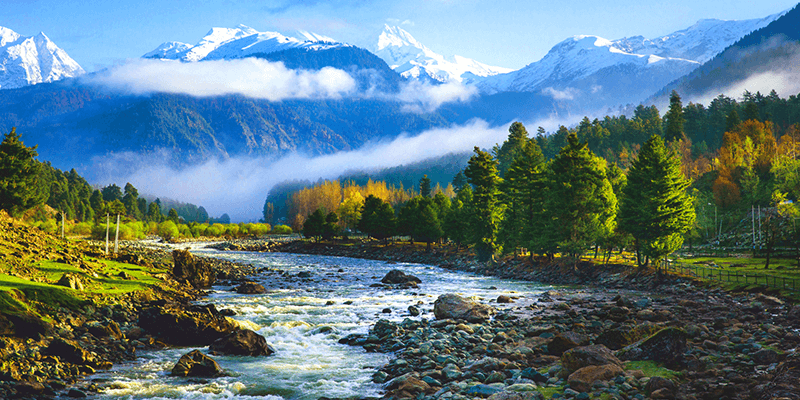 If you want to see the real beauty of Kashmir, you need to see it from the valleys. Located in the Anantnag district, this valley is located at a distance of 100 km from Srinagar. Aru Valley is the base point of Sonamarg Trek and Kolahoi Glacier. You can indulge in adventurous activities here like trekking.
Popular attractions: Baisaran, Chandanwari, and Betaab Valley
Apart from these places, there are several other attractions that you can visit in and around Srinagar. However, make sure you get the car rental from Revv before making the final plan.