Experience the Scenic Rajasthan Landscape and Culture by Renting a Self-Drive Car
We all have grown up listening to stories of Kings and Queens, right? India is a lot associated with the royal culture. And if you want to witness one such culture even today, you must head to Rajasthan. The palaces are still well-maintained, the forts are must-visit things, and the Rajasthani cuisines will take you to a different level altogether. The best part is that in some of the palaces in the Rajasthani cities, a few royal families still live. 
If you want to explore this state, let this be a road trip to Rajasthan. As you travel through the road, the journey becomes even more interesting. And if you take a self-drive car rental service, you do not even have to be bothered about the driver. You can plan the trip at your convenience and take routes that you think are the best.
The best time to travel in Rajasthan is definitely the winter. This is the time of the year when you do not have to deal with a lot of heat. You can explore Rajasthan without getting sweat. Now, let us check out some of the things to do in Rajasthan.
Explore 10 Best Places and Things To Do in Rajasthan 
1. Hot-Air Ballooning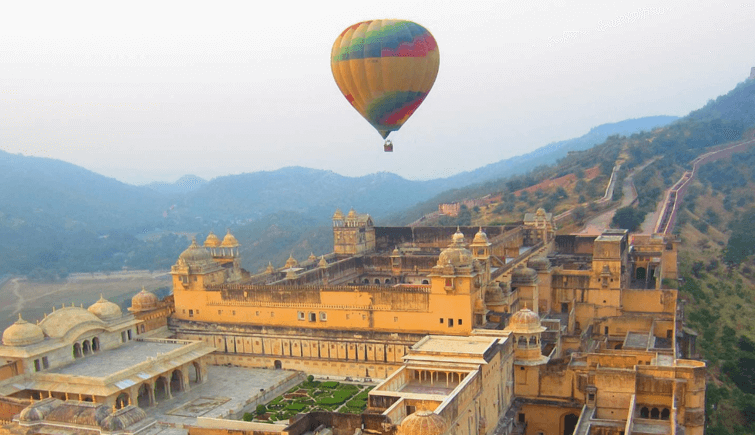 One of the offbeat things in Rajasthan to do is hot-air ballooning. It is spine-tingling and you will certainly have the best time ever, especially if you are fond of a thrilling experience. While you are up in the sky, you can enjoy the view of the expansive verdant greenery and several structures. This is a one-of-a-kind experience and you can actually get to see regality. At present, you can get this option in three cities, such as Ranthambore, Pushkar, and Jaipur.
Timings: 10 am to 6.30 pm
2. Safari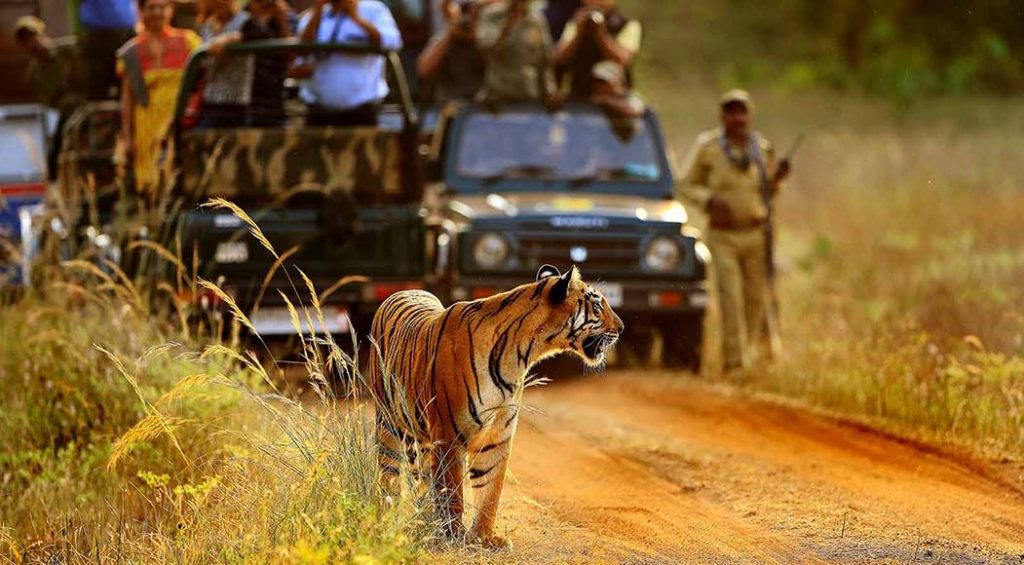 More or less, we all are fond of safari, aren't we? You can find some of the best wildlife as well as bird sanctuaries in the country when you are in Rajasthan. A few of the most popular national parks and bird sanctuaries are Sariska Tiger Reserve, Ranthambore National Park, Bharatpur Bird Sanctuary, and Keoladeo National Park. From tigers to bears, from boars to elephants, and of course various species of birds can be found in these wildlife sanctuaries.
Timings: 7 am to 3 pm
3. Desert Camping
One of the unique activities in Rajasthan that you can experience nowhere else is the desert camping. While you can relax on the cozy beddings, you can enjoy the puppet shows, folk dances, and dig into the mouthwatering authentic Rajasthani cuisines. This is one of the experiences that is going to stay with you as a happy memory forever.
Timings: 24 hours
4. Chokhi Dhani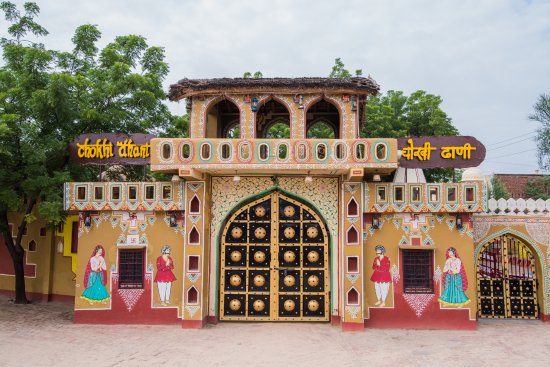 Whoever talks about Rajasthan, mentions Chokhi Dhani at least once. As you are planning to visit this unique place, you can expect some royal hospitality. Whether you are a fan of Rajasthani food or not, you will surely be flattered by the warm hospitality and service. Apart from lots and lots of options for food, you can also get to see folk dance and cultural performances here. This option can be included in the Rajasthan sightseeing as well, especially when you are in Jaipur.
Timings: 5.30 pm to 11 pm
5. Vintage Car Rally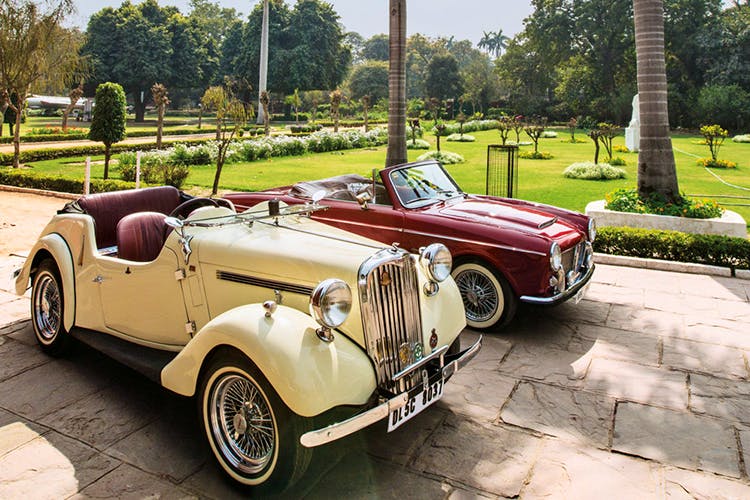 Witnessing a vintage car rally, sounds amazing, doesn't it?  You can have this amazing experience in Rajasthan. This can be witnessed in Jaipur, where these cars are taken out on the streets. This is one of the best sights for people who are in love with these machines.
Timings: NA
Places to visit in Rajasthan
On your trip to this regal state, the things that you can do are truly interesting. However, you also need to decide the places that you are going to visit. So, let us take a look at the Rajasthan places to visit that you can explore on this road trip.
6. Visit the Pink City, Jaipur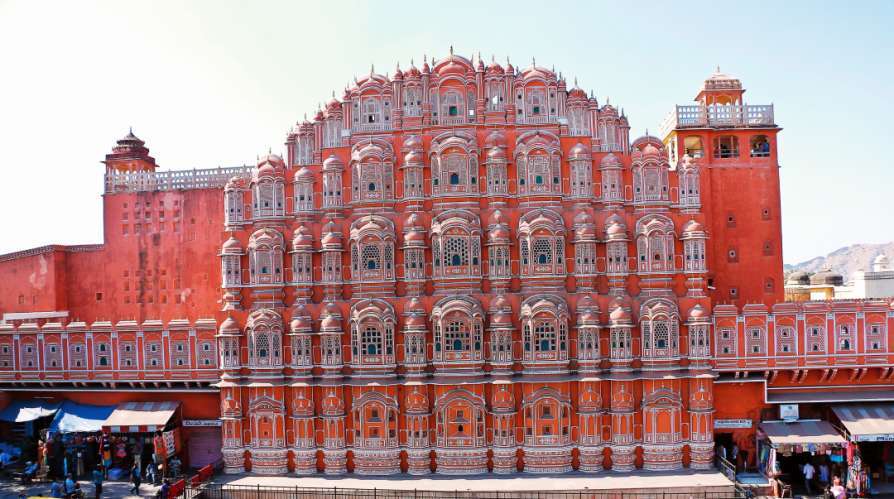 "The Pink City" Jaipur is mostly on top of the list for people who are visiting Rajasthan for the first time. As soon as you enter the city, you will understand why the place is called Pink City. The attractions here such as Hawa Mahal, City Palace, Jal Mahal, Amber Fort, and Palace will take you back to your history books where you read about all of them.
Popular for: Forts, palaces, cuisines, shopping
7. Explore the City of Lakes, Udaipur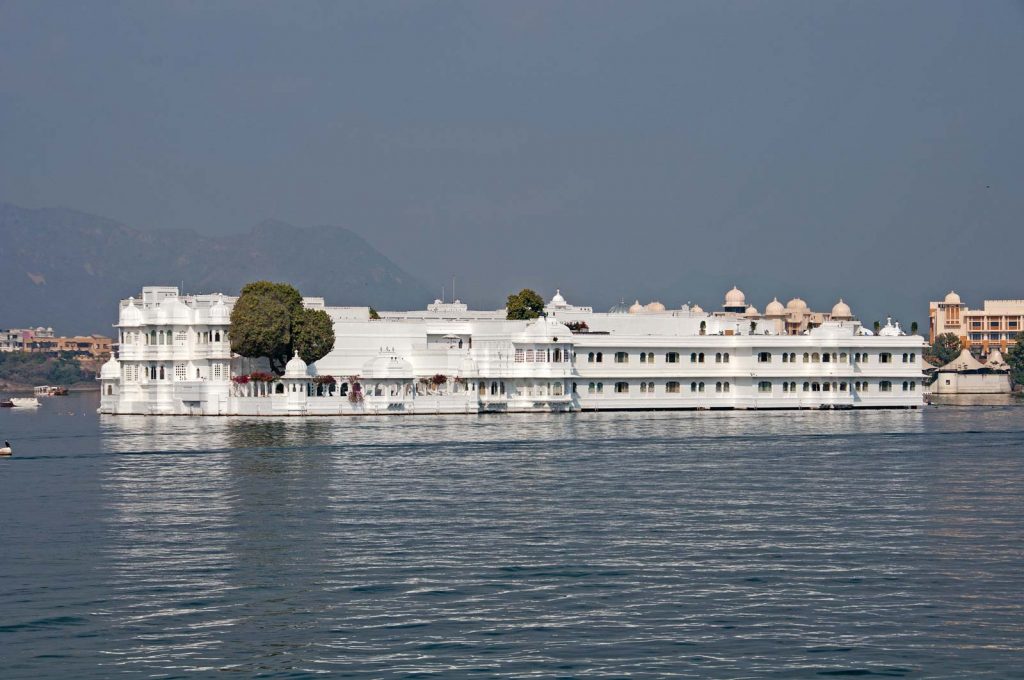 Often called the City of Lakes, you can actually find several lakes here. Apart from visiting a number of lakes, you can also take tours of forts and palaces here. Make sure you stay for at least a couple of days to see the exquisiteness of this city properly. 
Popular for: Palaces, lakes
8. Watch the Camel Fair and Ancient Temple, Pushkar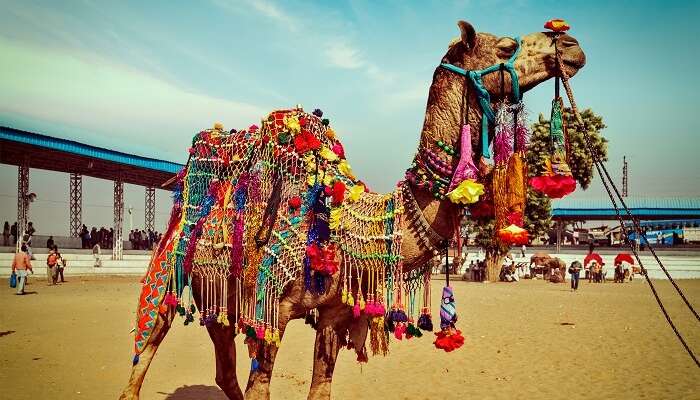 This is a colorful city. You can visit several temples here. You can also attend the Pushkar Fair here between the months of October and November.
Popular for: Camel fair
9. Thar Desert, Jaisalmer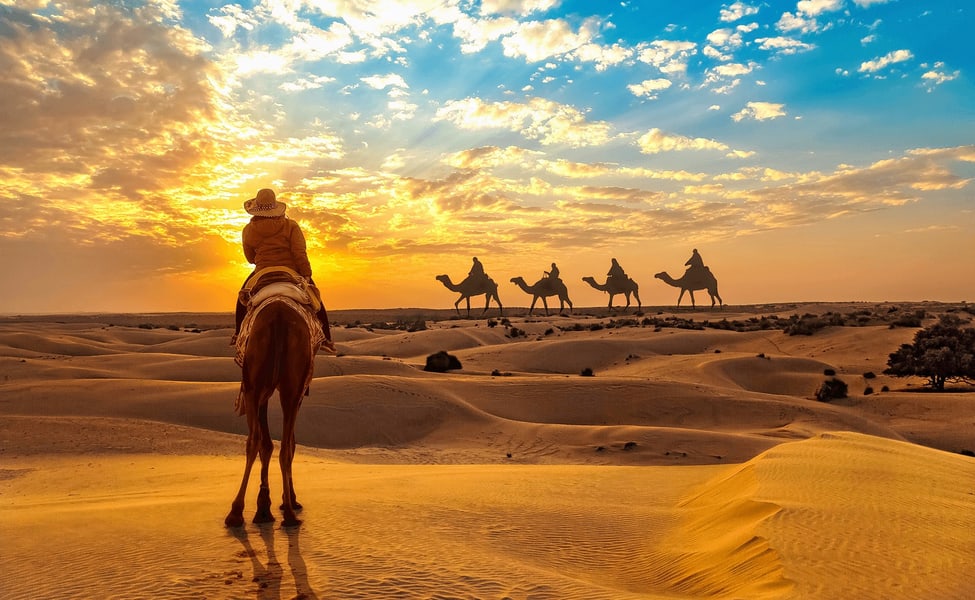 Jaisalmer looks glamorous on a sunny day. Located in the heart of the Thar Desert, this city was named after Maharaja Jaisal Singh. From the sand dunes to the forts and palaces, everything about this city is eye-catching.
Popular for: Jain temples, desert festivals
10. Visit the Blue City, Jodhpur
Near the Mehrangarh Fort, you can find several blue houses, and this is why Jodhpur is called the Blue City. You can feel regality in each corner and almost in all the buildings of this city.
Popular for: Forts, palaces
Apart from these, there are many other places that you can visit in Rajasthan. Some of them include Bundi, Bikaner, Ajmer, Mount Abu, Sawai Madhopur, Bharatpur, Alwar, etc. No matter which place you choose, you will get a heap of attractions to see. However, make your trip much comfortable by booking a car rental service from Revv.
How to book a Revv car?
The first step will include downloading the Revv app. Once you have access to the app, you can click on the car rental tab and check out the cars available. Click on the car of your choice and book it. You can select the date and time and accordingly proceed. You would be required to submit some documents, which may include ID proof and your valid Driving License.