8 Best Shopping Places in Bangalore- Top Picks for You
Bangalore is not just India's Silicon Valley; it is also one of the hippest places to be for shoppers and nightlife enthusiasts. It is not for nothing that Bangalore is known as the pub capital of India. In this context, it should also be stated that Bangalore has a wealth of unique shopping destinations that will entice every serious shopaholic worth his/her salt!
Here's taking a look best shopping places in Bangalore that you should definitely not miss.
8 Best shopping places in Bangalore 
1. Commercial Street
Commercial Street is one of the top shopping places in Bangalore's. It is the most popular shopping destination for local public and travelers. Commercial Street is where you will find the best quality apparel along with sports goods, imitation jewelry, and footwear. You can also ferret out antiques at comparatively affordable prices along with home linen too. Commercial Street is where you can happily bargain for your next few acquisitions and some of the top stores include Jeweller's Street, Asiatic Arts, and Crafts, Vashi's House of Jeans, VR Plaza, Fusion Vicky's and Reliance Stationery Mart. Shops here mostly open by 10 AM and close only 9-9.30 PM or whereabouts.
2. Chickpet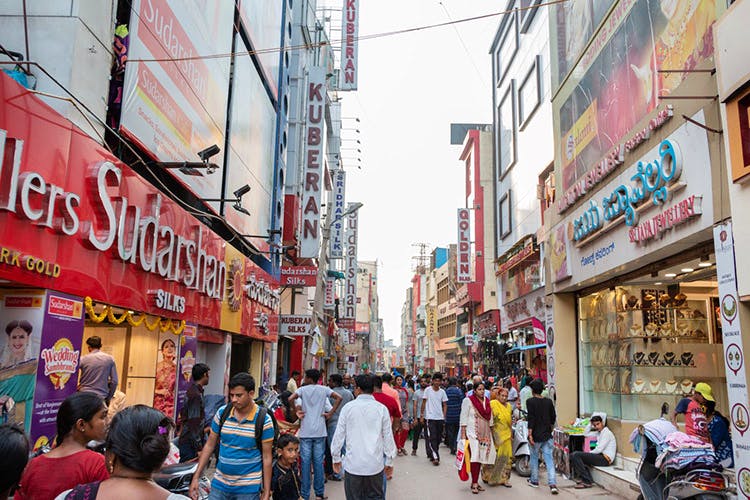 One of the famous shopping places in Bangalore, Chickpet is where you will find some of the best silk sarees along with silver and gold jewellery and dress materials. Chickpet offers a chance to indulge in shopping at one of Bangalore's oldest shopping streets. Balepet and Nagarthapet are other good destinations for buying quality bangles and musical instruments alike.
Must Read: Places To Visit In Bangalore- Top Destinations That Will Delight You Immensely
3. Jayanagar 4th Block
The Jayanagar Shopping Complex is located right opposite the main bus stand in Bangalore and is a shopper's paradise. This is one of those charming shopping places in Bangalore that will delight you immensely. The shopping complex has almost everything that you would like to buy including sweets, clothes, kitchen accessories, flowers, groceries, confectionery products and other condiments. You can also shop for a wealth of other items here including toys, household items and footwear.
4. Brigade Road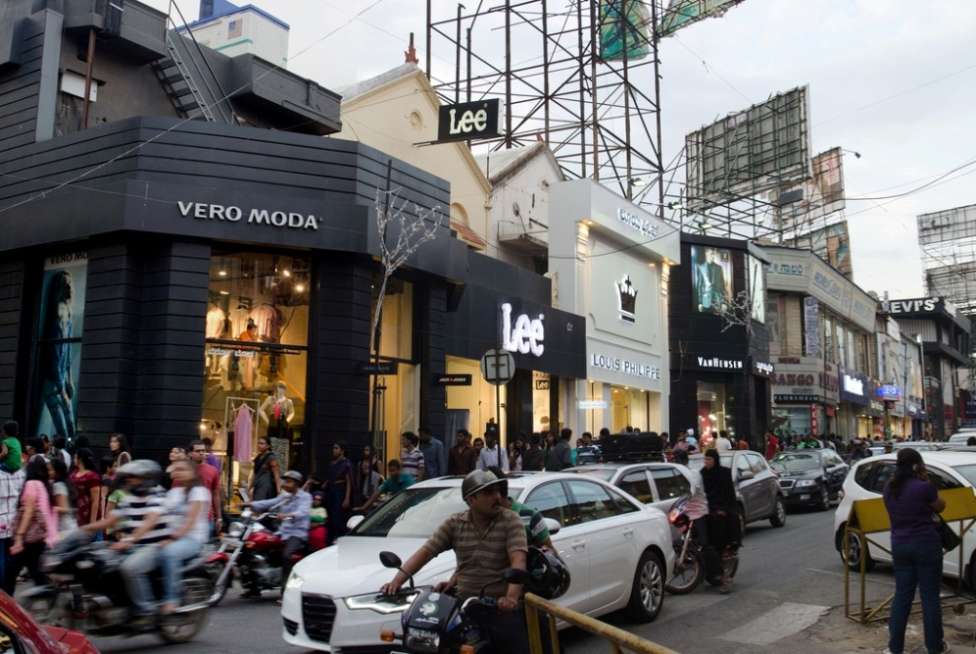 One of the prime shopping streets in Bangalore, Brigade Road is situated approximately 3 kilometres away from the City Market. It is located between Residency Road and MG Road. Brigade Road has a plethora of stores offering everything from garments, footwear, electronics and jewellery to wallets, watches and a lot more. Blossom's Book House is one of the city's oldest book stores and will be a great visit if you are an avid reader. Eva Mall is a hub of several shops and stores. There are numerous street food options on this thoroughfare in addition to restaurants and cafes galore.
5. Dubai Plaza
Dubai Plaza is located strategically at Rest House Road and is a huge shopping complex in Bangalore that offers accessories, cosmetics, footwear and other apparel. It is known to be a top haunt for budget shoppers and the basement has the famous Tibetan Plaza which has garments, lingerie, belts, scarves, gadgets, perfumes, bags, purses and a lot more in store at enticing prices!
Must Read: Places to Visit in Bangalore that will make you yearn for more
6. Malleswaram
One of the most acclaimed yet traditional Bangalore shopping destinations, Malleswaram offers herbs, flowers, vegetables, spices and handicrafts along with utensils as well. You can visit the famous Kaadu Malleswara Temple nearby too, during your visit. There are several lip-smacking street food options available here.
7. MG Road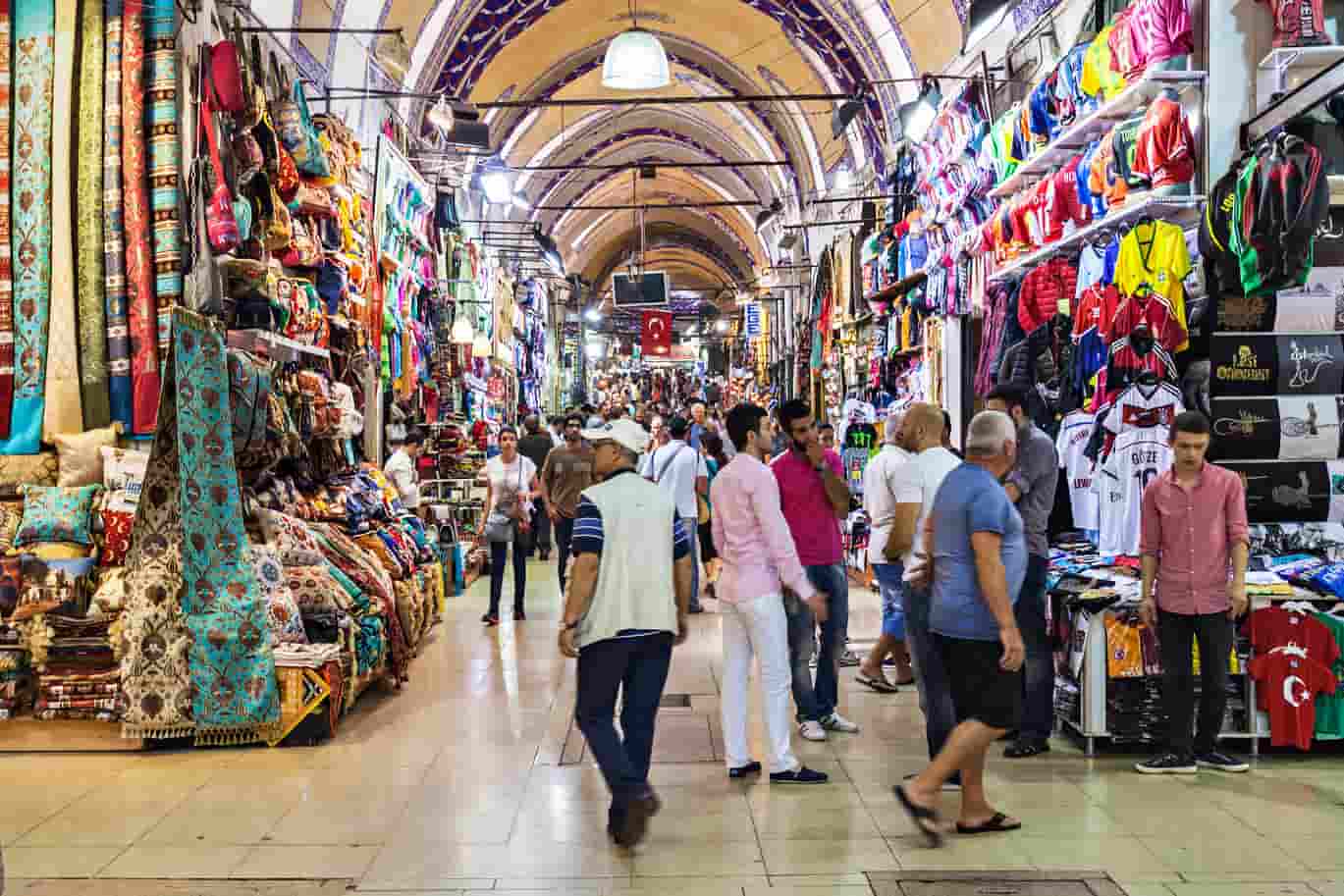 One of the busiest and buzzing shopping places in Bangalore, MG Road is a great place to buy silk sarees, particularly at Deepam Silks and Prasiddi. MG Road is also a great destination for purchasing handicrafts from stores like the Cauvery Emporium and you should visit the country's oldest bookstore, Higginbothams, which is located here. Kids Kemp and other stores are also a major draw for tourists and visitors here.
8. Gandhi Bazar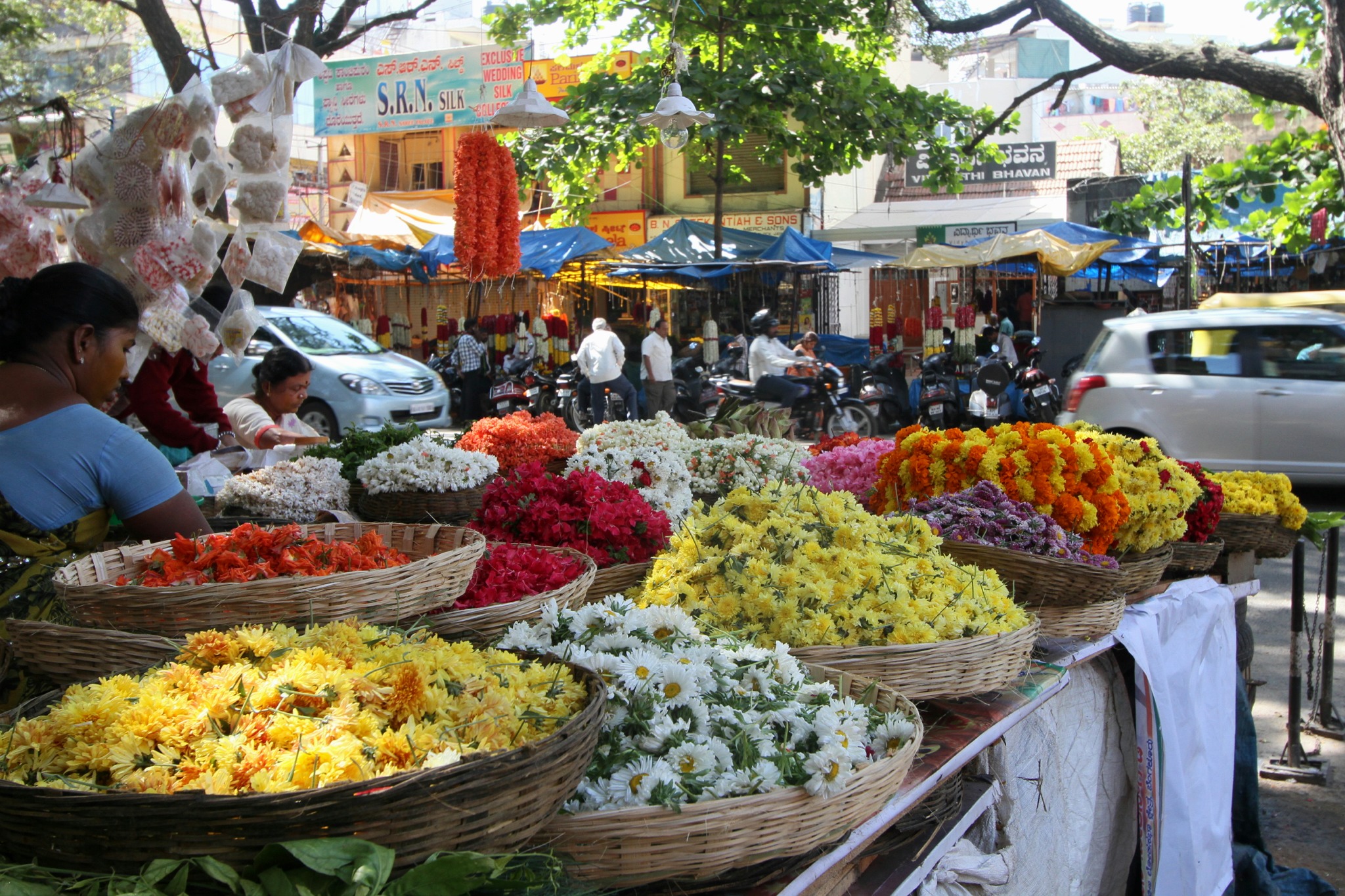 Must Read: Weekend Getaway Road Trips from Bangalore
Gandhi Bazar is one of those Bangalore shopping places that exude a special vibe of their own. This destination is strategically situated in the area of Basavanagudi. This market is famous for offering traditionally used religious items, trinkets and apparel alike. Gandhi Bazaar comes alive during major festivals and you can take your pick from several popular stores in the vicinity including Mysore Silk Emporium, Vittal Dresses and Indu Fashion. National Novelties and Greeting Gardens are two other popular places here. The market remains open between 10 AM and 7 PM. Vidyarthi Bhawan is the best place to try some lip-smacking food items.
These are some of the top shopping places in Bangalore and you will certainly relish paying a visit to these destinations when you're in town. Shop till you drop and don't forget to refuel periodically as well!