Historical Places to Visit in Punjab
The agricultural state of Punjab has so many things to offer to its tourists. From Lassi in tall tumblers to Makke di Roti and Sarso da Saag during winters, from visiting the verdant green parks in Chandigarh to shopping the authentic jootis and phulkari fabrics, there are so many things to do in this state. Apart from all these, something that will attract not only the history buffs, but other tourists as well is the number of historical Places to visit in Punjab. There are several forts, monuments, palaces, and museums in Punjab that were built thousands years ago and which will take you to the days of the past. So, let us check the places that we can visit once we are in Punjab.
10 Best Historical Places in Punjab with Pictures
1. Golden Temple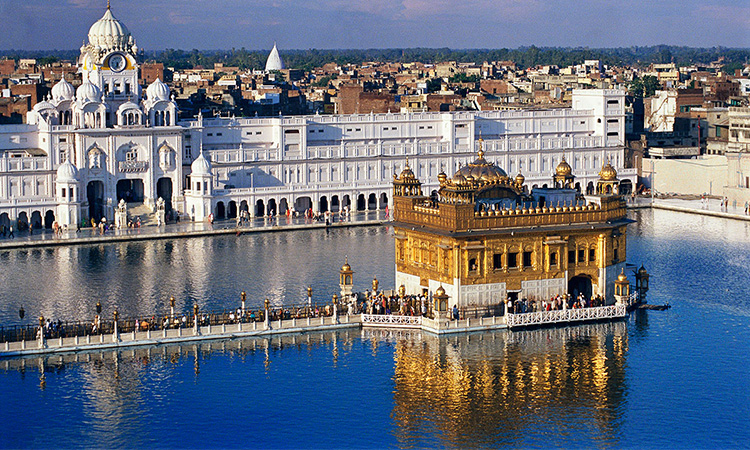 Golden Temple or Sri Harmandir Sahib is the holiest place for the Sikh community. The Golden Temple witnesses millions of tourists and devotees all round the year. The temple was constructed in the 16th century and ever since then it is surrounded by a beautiful lake. The holy texts of the community were introduced in this temple itself. The upper floor of the temple was actually made of pure gold. The best time to travel to this temple is during the winters.
Timing: 24X7
2. Jallianwala Bagh
A popular patriotic historical place in Punjab, Jallianwala Bagh is located at a very close proximity to the Golden Temple. When you visit Jallianwala Bagh, you can still find the well in which thousands of people jumped in to save themselves from the firing that was opened by the Army of General Dyer in 1919. You can also see the blood stains and marks of bullets on the walls in the garden.
Timing: 6.30 am to 7.30 pm
3. Maharaja Ranjit Singh Museum
Located in the middle of Ram Bagh Garden in Amritsar, Maharaja Ranjit Singh Museum was the summer palace of Maharaja Ranjit Singh, the first king of the Sikh empire. You will find much information about the life of first Sikh king, and also art, architecture, and history of the Sikh community between 18th and 19th century. The palace was converted into a museum in 1977. This is one of the nearby famous places from Golden Temple and is just 4 km away.
Timing: 10 am to 5 pm (closed on Monday and public holidays)
4. Wagah Border
Wagah Border is one of the attractions that no tourist should miss while on their trip to Punjab. Located at a distance of 28 km from Amritsar, this is the place where boundaries between India and Pakistan are marked. The flag ceremony in Wagah Border has been conducting since 1959 by both the Indian Border Security Force and Pakistan Rangers. The ceremony includes closing the international gates every single day and lowering the flags of the respective countries. Every day before the sunset, soldiers from the Army of both the countries meet at this gate and display military camaraderie for 30 minutes. Tourists from across the country visit Wagah Border all through the year. One does not need to pay any entry fee to visit Wagah Border.
Timing: 10 am to 4 pm
5. Maharaja Ranjit Singh War Museum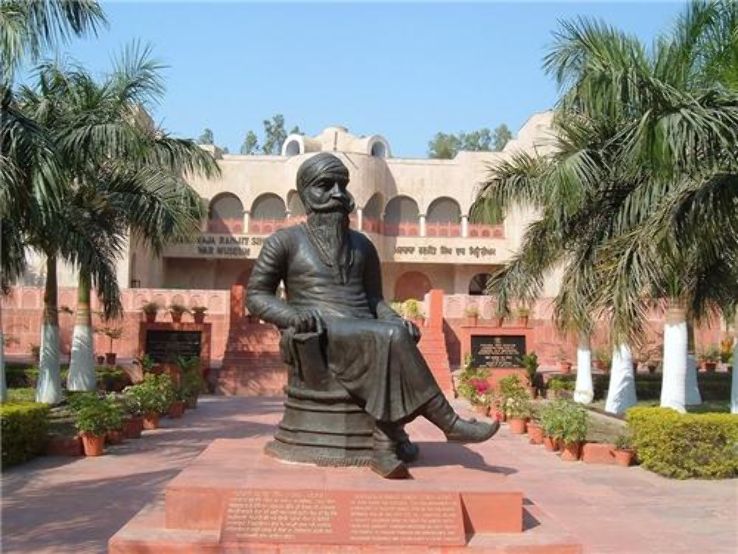 Located in Ludhiana, Maharaja Ranjit Singh War Museum has over twelve galleries with memoirs from ancient history to Kargil War.
Timing: 9.30 am to 5 pm (except Monday)
6. Khair-ud-Din Masjid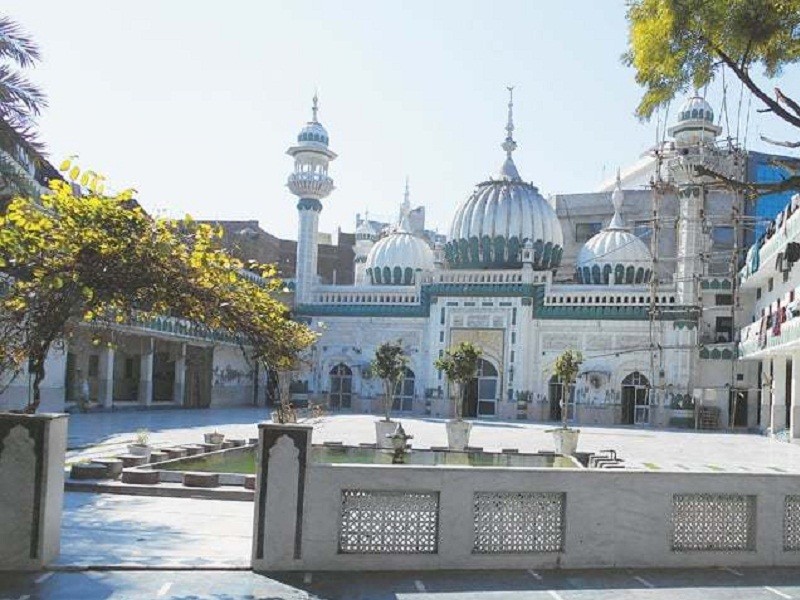 Most famous historical place in Punjab, Khair-ud-Din Masjid was established by Mohammed Khairuddin in 1876 CE. The mosque is popular for its spectacular architecture. This is precisely the place where Tootie-e-Hind, Shah Attaullah Bukhari had announced the call for waging war to loot the British rulers.
Timing: 6 am to 8 pm
7. Gurudwara Mata Kaulan
As you enter Golden Temple, you will see Gurudwara Mata Kaulan on the west side of the temple. The gurudwara was named after a Muslim woman, Bibi Kaulan, who was a devotee of Guru Har Gobind. Her kirtans were admired by many and till date remembered by the older members of the Sikh community. The sarovar that you will see next to Gurudwara Mata Kaulan is called Kaulsar Sahib or Sarovar and is one of the five holy tanks in the city.
Timing: 6 am to 11 pm
8. Guru Ke Mahal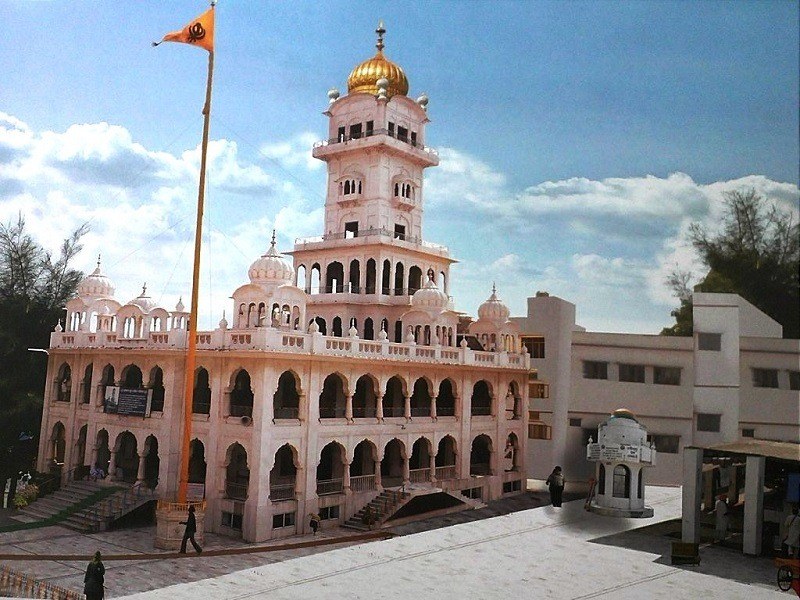 Guru Ke Mahal was established in 1573 by Guru Ram Das, the fourth Sikh guru. Back then it was a little cottage that sheltered the great gurus of the Sikhs. You can still find the Granth Sahib in Guru Ke Mahal.
Timing: 5 am to 10 pm
9. Lodhi Fort
Lodhi Fort, also called as Purana Qila or Old Fort was a grand structure of which you can now only find ruins. This fort was once the pride of Maharaja Ranjit Singh, and also served as the gateway of Sikander Lodhi's empire.
Timing: There is no particular entry timing to visit this fort. However, you can choose winter season to avoid heat.
10. Sheesh Mahal
Sheesh Mahal or Palace of Mirrors was constructed in the 19th century. It is a part of the Old Moti Bagh Palace. You can still witness various frescos, which were made during the period of Maharaja Narinder Singh.
Timing: 10 am to 5 pm (Tuesday to Friday) and 10 am to 9 pm (Saturday and Sunday); Monday remains closed
There are number of historical places to visit in Punjab and each place will unfold stories from the past. You can make your road trip easier by taking car subscription in Punjab by Revv. It will not only save your time but also be lighter on your pocket.