15 Exciting short One Day Road Trips from Bangalore
Are you in Bangalore and getting bored? Then you'll have to think about some great retreats from your city! But if you have time or budget constraints, and don't want to extend your travel plans to a lengthy itinerary, then you can plan some road trips within 100 km from Bangalore. And you are lucky! The vicinities of Bangalore offer some astounding locations that present themselves with picturesque prettiness and also offer multiple activities for the adventurous souls. As we know, Karnataka can proudly boast of some elegant locations in its kitty. And when you are heading out from Bangalore in a car to explore some of these, you'll get a chance to discover all those wonderful places up, close and personal. Unlike say flying, driving allows stopovers at your own whim and fancy, interaction with locals and experiencing local culture and cuisine.
Quick things to remember: 
Best time to travel around Karnataka — Bangalore and the areas around have a pleasant climate all-round the year, as the weather here is never too extreme. So, a trip in any season can be enjoyable.
Types of visits expected to the locations around Bangalore — Adventure, sightseeing, historical, and devotional.
15 Best Short One-day Road Trips from Bangalore 2021:
There are a lot of places to visit near Bangalore which can turn into a memorable experience for you to remember for years to come. Read about them below and try to explore them all when the wanderlust bugs get to you the next time:
1. Skandagiri, Chickballapur
A road trip from Bangalore to Skandagiri near Chickballapur is a drive of around 70 km. It's a lovely place where trekkers usually climb during the night to see the full moon. They say it's a hill from where you can walk above the clouds. There's even a Kalavara Durga Fort here which is one of the oldest and famous forts to explore in the area.
2. Sangam, Bangalore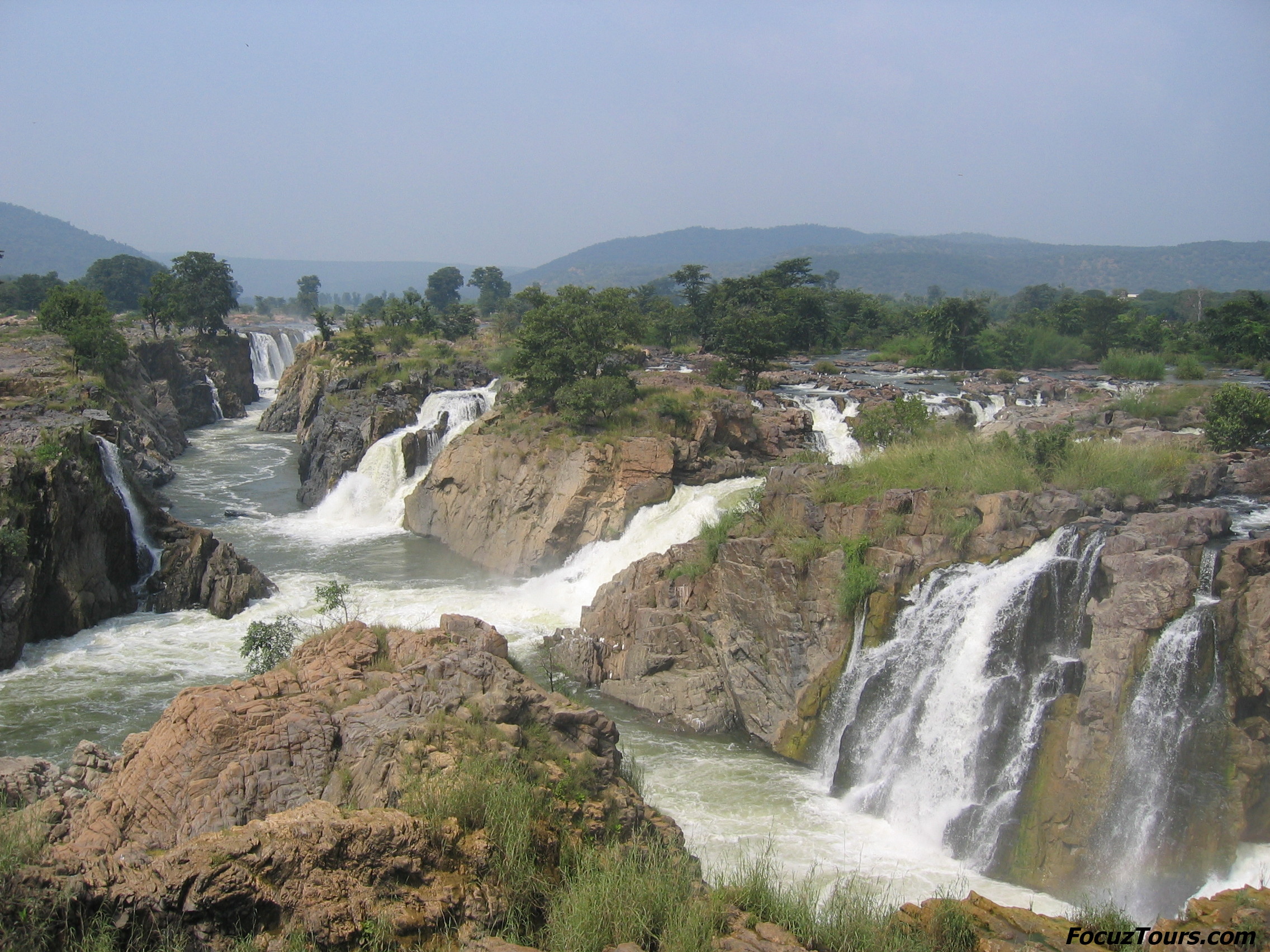 The name itself conveys the speciality of this place. It's a point of meeting of two rivers, Arkavathi and Kaveri — and that's why it is known to be one of the most awesome places for a one day short road trip around Bangalore. It's a 95 km drive from Bangalore and is most recommended if you love the sea and staying around the azure waters makes you feel serene.
3. Savandurga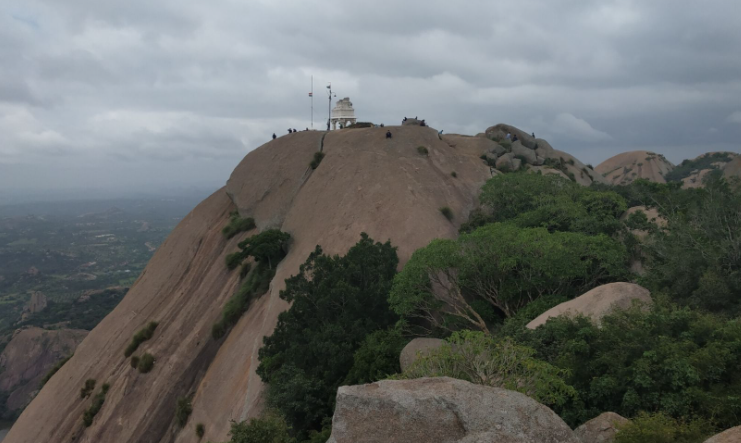 Visit Savandurga Hill, one of the largest monoliths in Asia, if you are looking for something exciting to explore. The twin peaks of Billiguda and Kariguda create a wonderful backdrop for an ideal instagram post. As it's just around 50 km away from Bangalore, and you can easily reach here within an hour.
4. Ramanagaram
An extremely picturesque location located just around 50 km away from Bangalore is adorned with lots of huge rocks, caves and boulders. This place is often shown in many of the movies (naturally loads of film shootings happen here), and that's why it's very popular among the locals.
5. Nandi hills
This is a famous tourist destination within 100 km from Bangalore, being just around 60 km away from the city. But we suggest you to leave your home very early to reach here in order to catch a glimpse of the alluring sunrise at the hills. Also, the fortress that's famous by the name of Tipu Sultan's Summer Palace is located here and is worth visiting too.
6. Manchilbele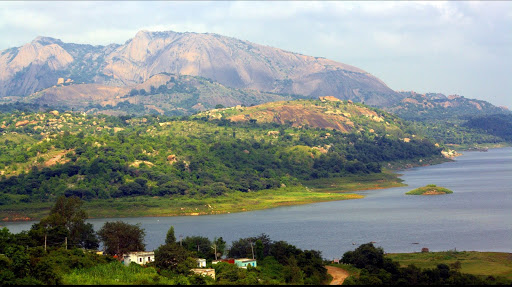 Just behind the Savandurga Hills is Manchinbele, a pretty charming water body surrounded by majestic natural beauty. If you are looking for the top things to do in bangalore, you can go for river rafting, Kayaking and other such water sports at this location. Just 60 kms drive from Bangalore, it surely is a blessing for adventure loving travellers.
7. Anthargange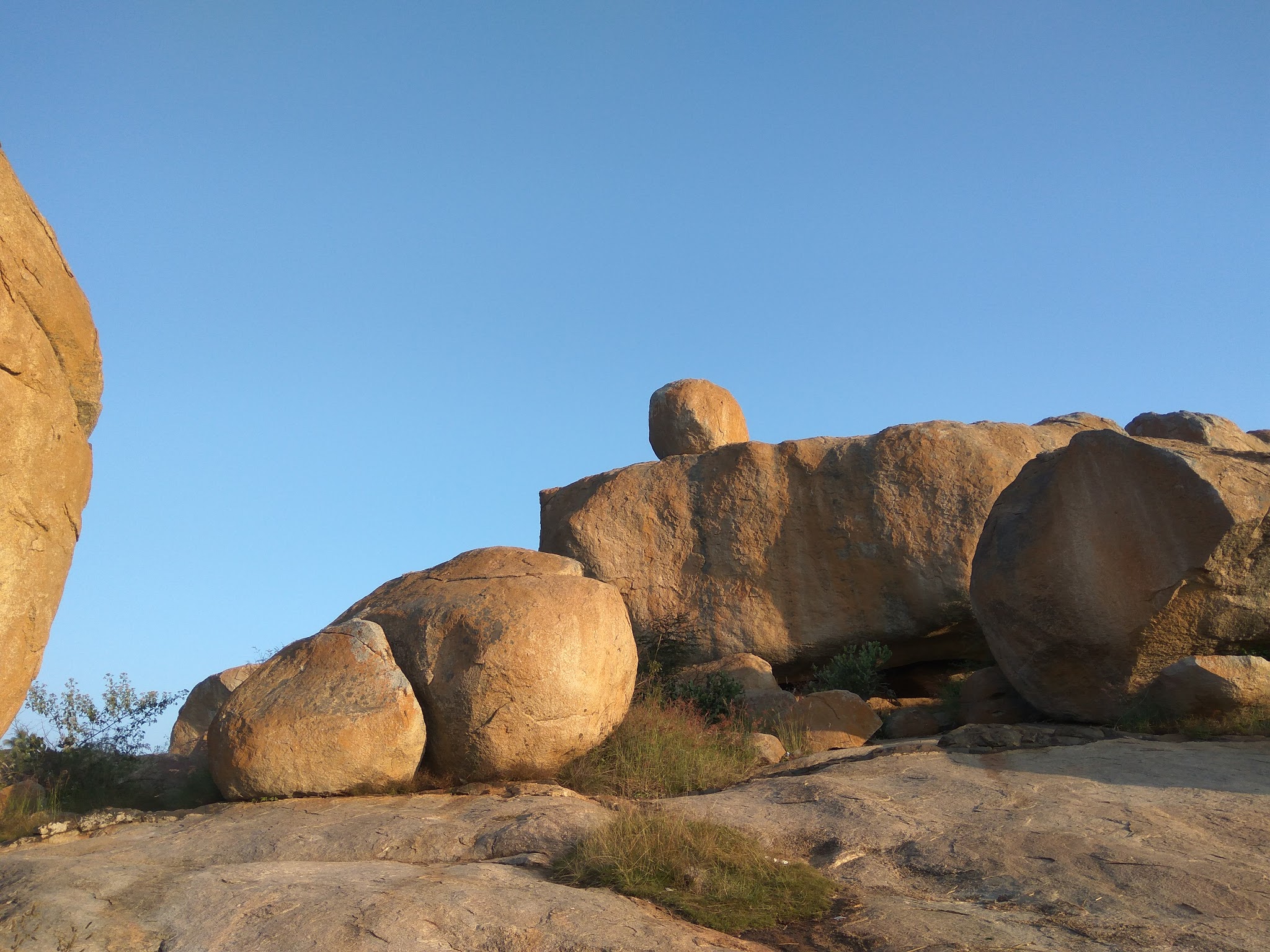 Situated at Kolar, the Anthargange is a wonderful trekking place for all those travellers who love exploring caves and volcano rocks. You can climb up the hillock to take a look at some really astonishing caves and get fabulous pictures clicked from here. It's just 68 km away from Bangalore and holds lots of excitement for you.
8. Avalabetta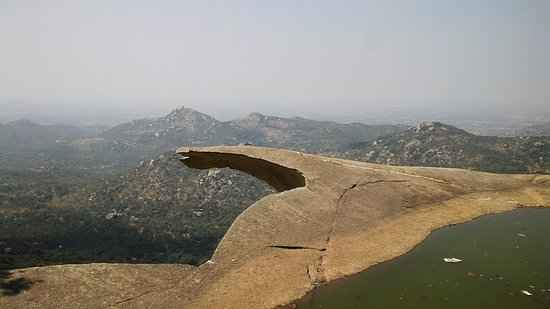 A small but pretty hillock located at around 95 km away from Bangalore is surrounded by refreshing greenery, huge boulders and some renowned temples.
9. Bheemeshwari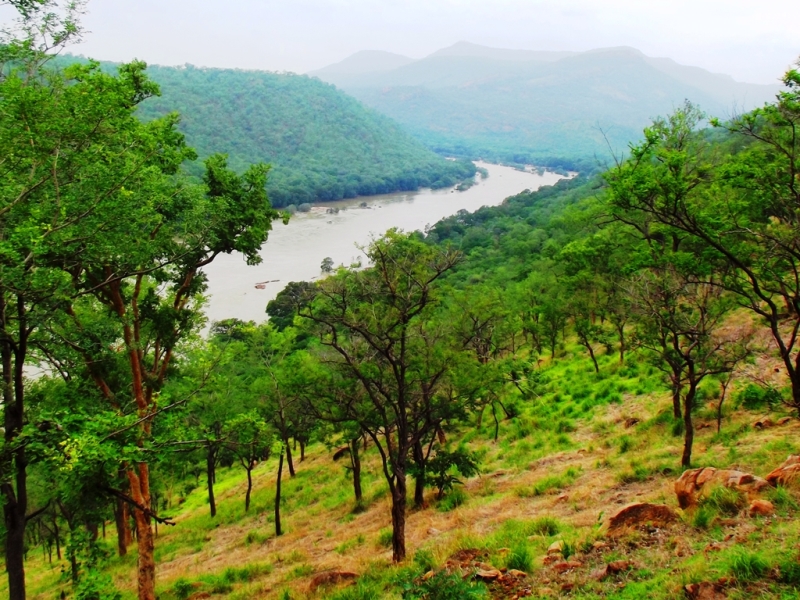 A very famous holiday spot near the Cauvery River, this is a favourite hotspot for indulging in various sports like kayaking, zip lining, etc. It also has lush green forests and wild animals, and even houses the largest tropical game fish known as Mahseer that stays in calm water. This spectacular location is just around 105 km from Bangalore.
Also Read: 10 Best Places to visit in Bangalore
10. Lepakshi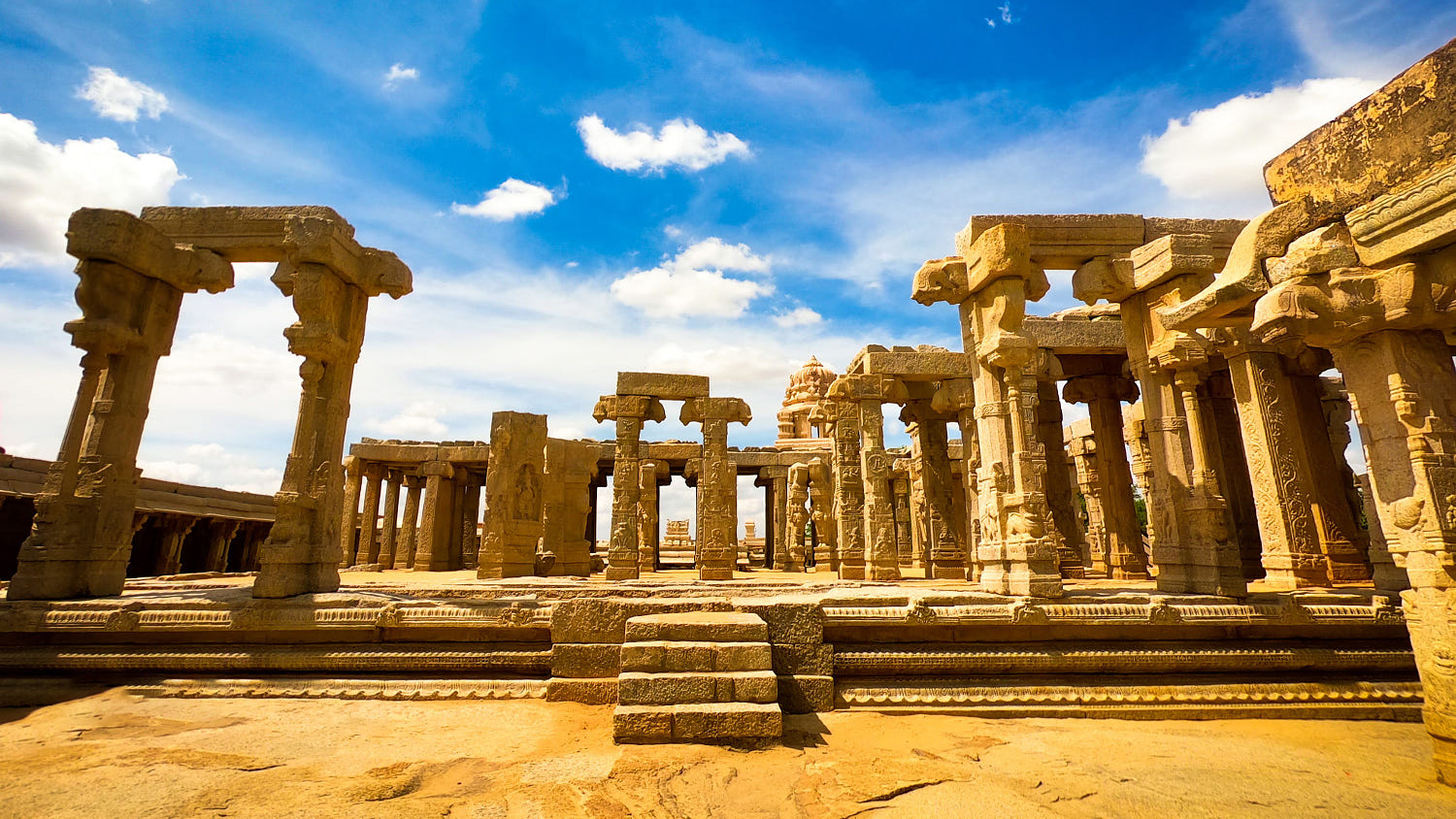 This is another place to visit near Bangalore which is a heritage site near the city. This is said to be a location where Lord Ram gave Moksha to a bird named Jatayu and also reminds you of the historical Vijaynagar Rule in the area. The superbly carved pillars of the fort would awe you so much that you would forget the fatigue of driving for about 120 km.
11. Hogenakkal Falls
This famous place very popular among locals for road trips gets a name that means: smoking stones. This fall is simply spectacular especially in monsoon and it can be extremely pleasant to spend your time here. It's a 130 km distance via the best roads in Bangalore.
12. Mysore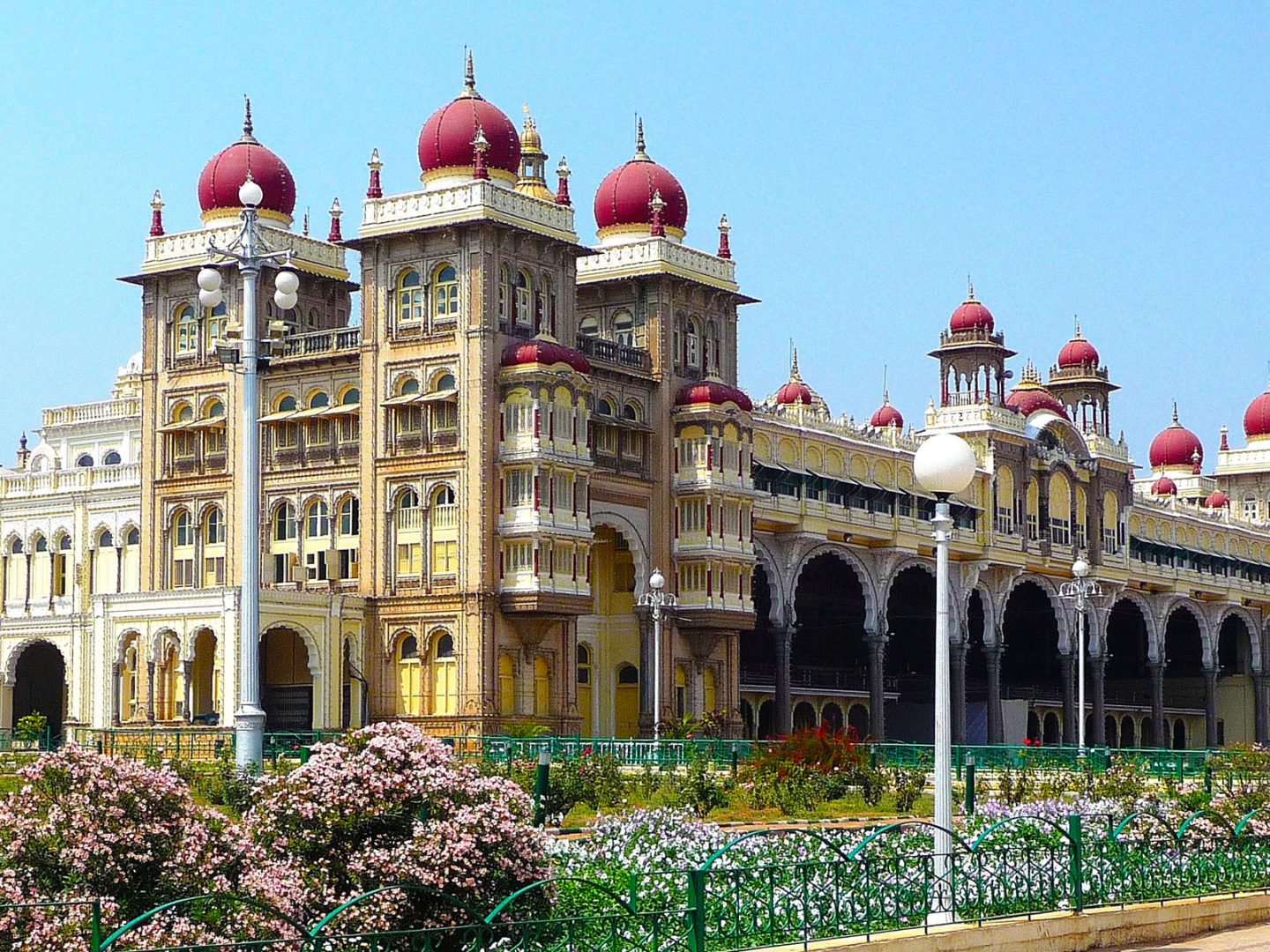 Located at around 140 km away from Bangalore, this town is tagged as the cultural capital of Karnataka. It has got some extraordinary historical heritage sites left for you to explore – the sites are still a part of this proud town. From the famous palaces to the alluring forts and even the famous Mysore Zoo is situated here.
13. Biligiriranga Hills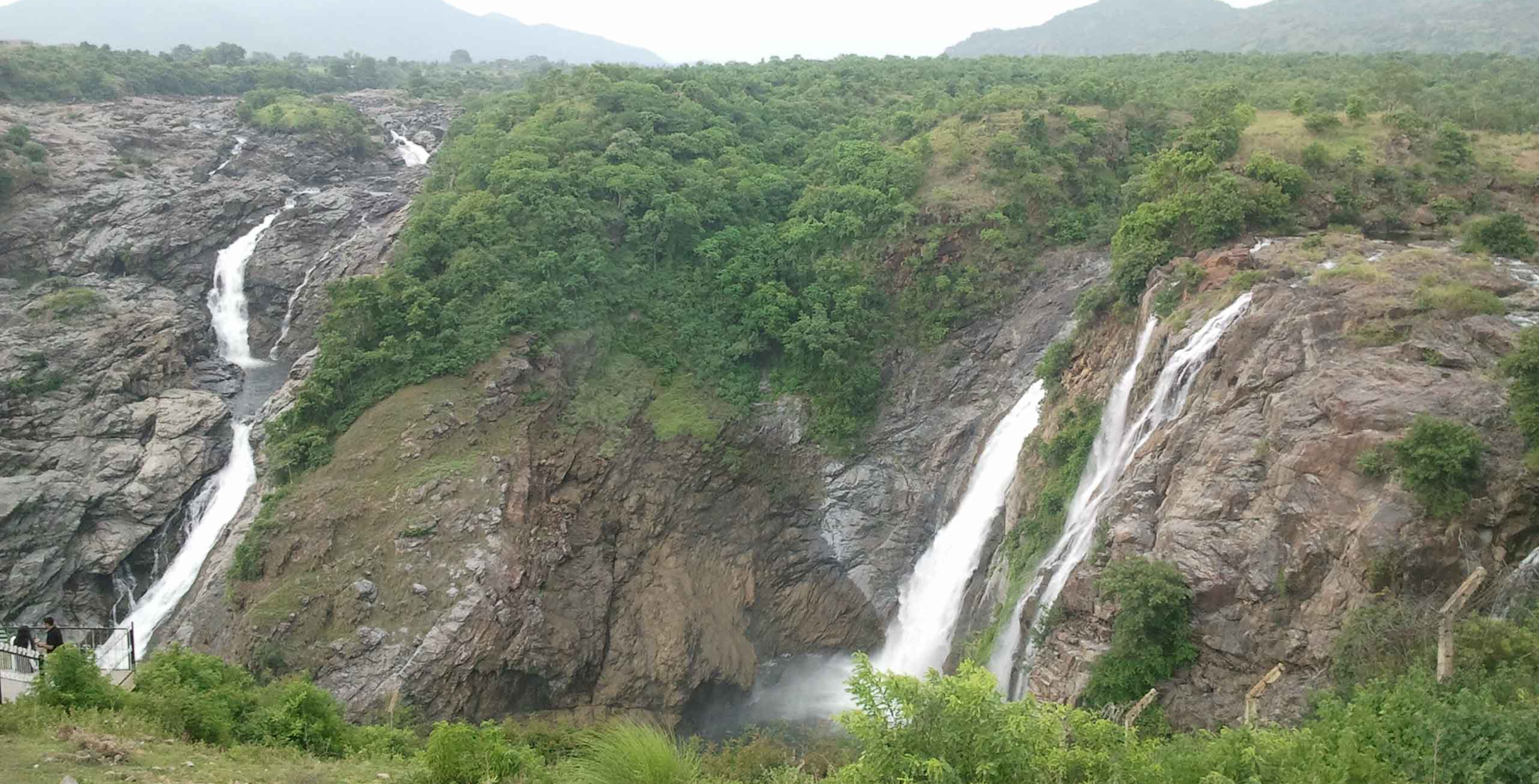 These hills are famous for the Tiger Reserve known as the Biligiri Rangaswamy Sanctuary. It's just 200 km away from Bangalore and has lots of rich flora and fauna, making the place totally captivating.
14. Kabini River and wildlife sanctuary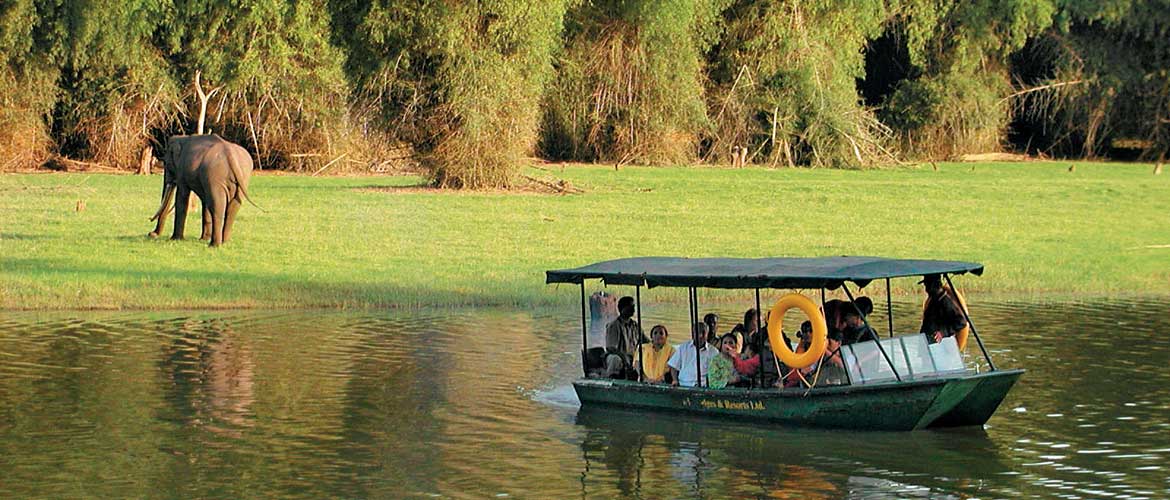 Another gift from Mother Nature that's around 209 km away from Bangalore is the lush greenery around the famous Kabini river that not only houses exotic flora and fauna, but also ensures a very probable sighting of wildlife. It is a sanctuary in the truest sense and would take you away from the concrete jungle completely. And if you are lucky, you may spot a big cat too.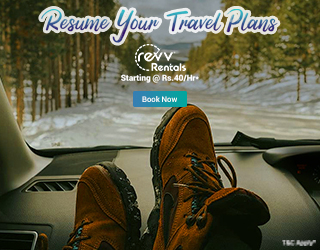 15. Sakleshpur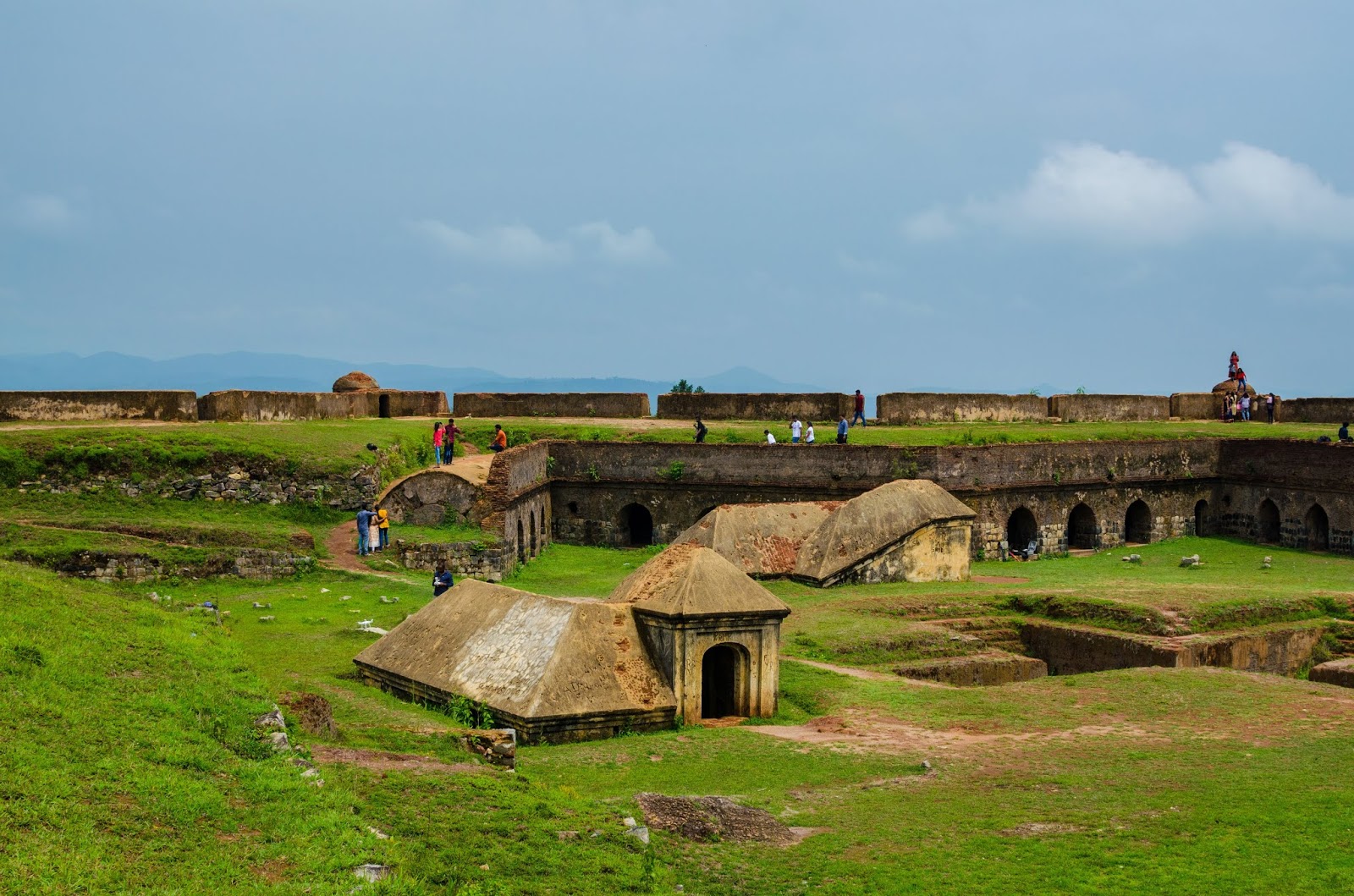 Located just around the Western Ghats, Sakleshpur is a really fantastic hill station near Bangalore. Its located around 220 km away from the city and is famous for its coffee plantation. If you like coffee, it would be nice to know its lifecycle.
There are more such astounding locations near Bangalore like Yercaud, Chikmagalur, and Coorg. Seeing the beauty of these destinations, it's difficult to choose where to visit first. There's a bounty of spectacular places to enjoy and explore around the city of Bangalore which can be easily reached through the roads and within a very short time too. No weekend would anymore be boring if you are willing to drive outside the city and the availability of car rental in Bangalore from Revv is going to make the trip super comfortable.