Top 15 Tourist Places Near Kolkata, the City of Joy
Known as the city of Joy, Kolkata is one of the most beautiful places with its rich history and culture. There are some interesting tourist places near Kolkata and also in the city that attracts travelers to this part of the sub-continent. 
Here are the list of top 15 tourist places near Kolkata:
1. Rishyap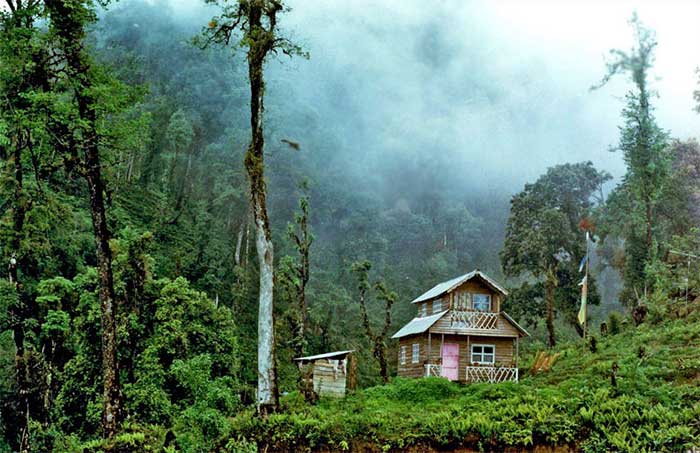 Nestled in the Himalayas, a tiny hamlet near Darjeeling this is one of the best tourist places near Kolkata.  Tourists visit Rishyap to get the amazing views of Kanchenjunga and its glorious sunrise and sunsets. The village also has some luxury resorts that cater to the tourists all year round.
Distance from Kolkata: 89 Km
2. Victoria Memorial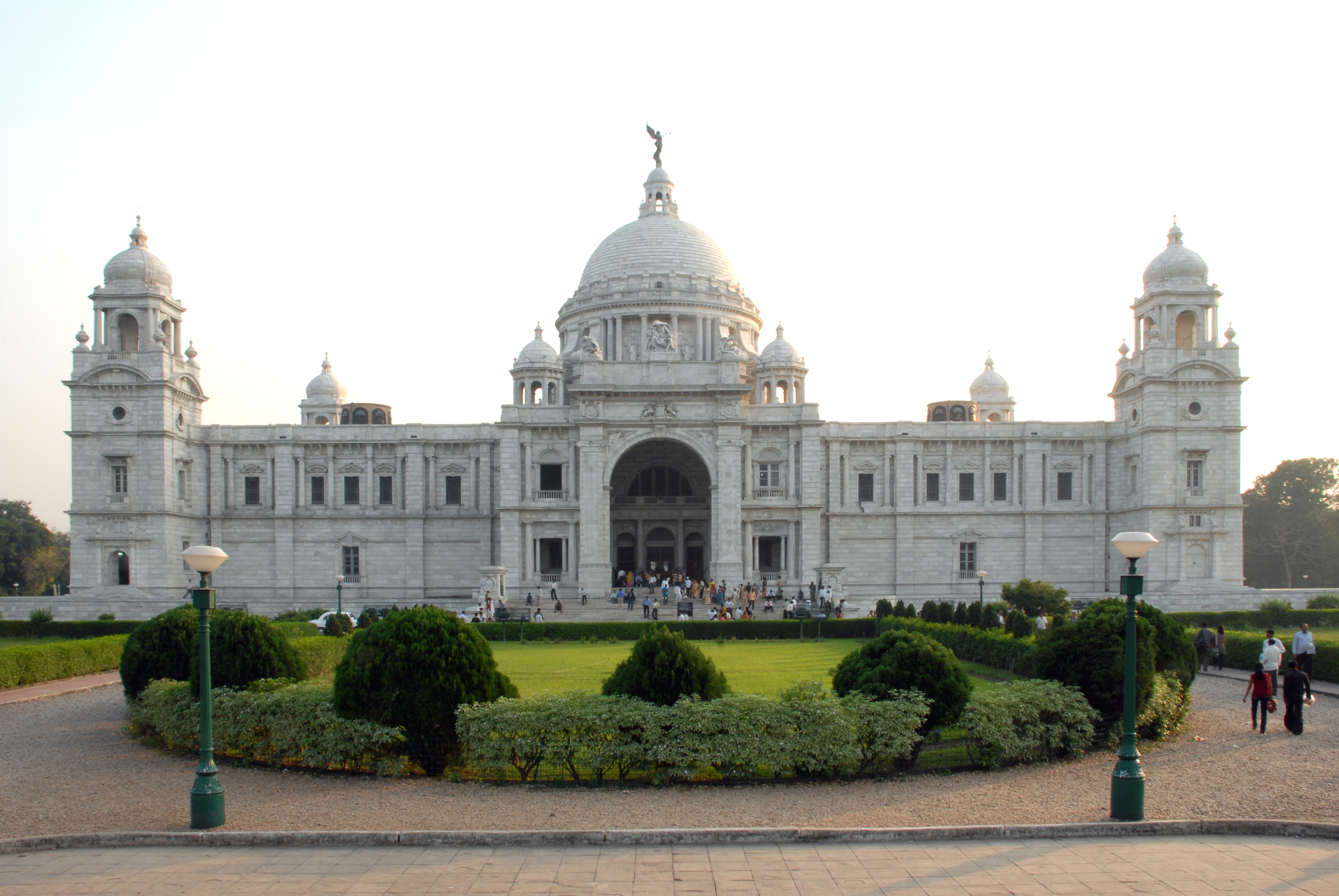 Situated across 57 acres of land with amazing pebbled lush green gardens this is the hub for all the locals and visitors in the city. Explore the historical artifacts, the artistic paintings from the British era and relax in the gardens of Victoria Memorial.
3. Sundarbans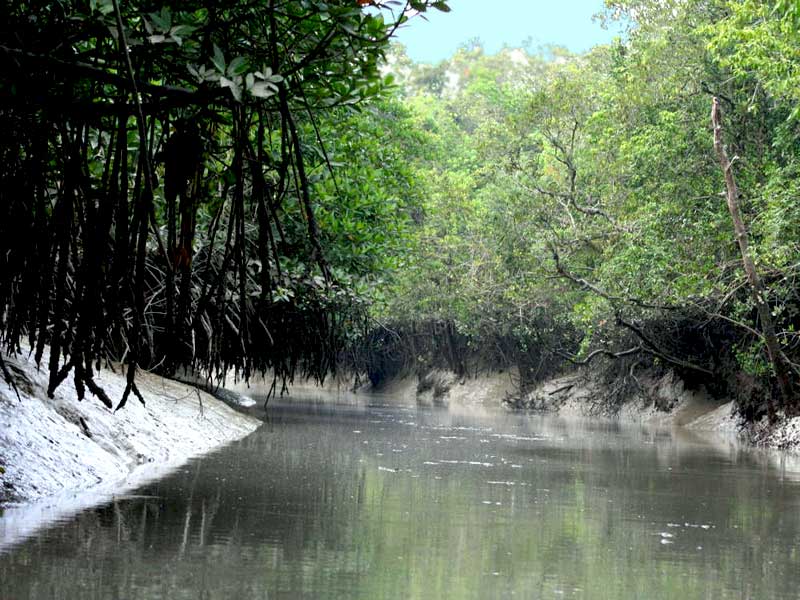 For wildlife lovers who are looking for places to visit near Kolkata for one day trip; Sundarbans is the ideal location.  This is the home to mangrove vegetation and the most majestic beast the Royal Bengal tiger. There are also a variety of wildlife species here.
Distance from Kolkata: 109 Km
4. Marble Palace
Amongst the tourist places nearby Kolkata, the Marble Palace is a beautiful grand mansion that exudes the old world charm of the British Empire. Witness the remnants of royalty in giant artistic statues, exclusive glassware, and famous paintings.  Marble Palace is located in the heart of the city.
5. Botanical Garden
Botanical Garden located in Shibpur near Kolkata is a 273-acre garden that is the home to diverse natural beauty. It consists of more than 12,000 different species of plants. The age old banyan tree in Botanical Garden is also another attraction for tourists.
Distance from Kolkata: 11 Km
6. Bishnupur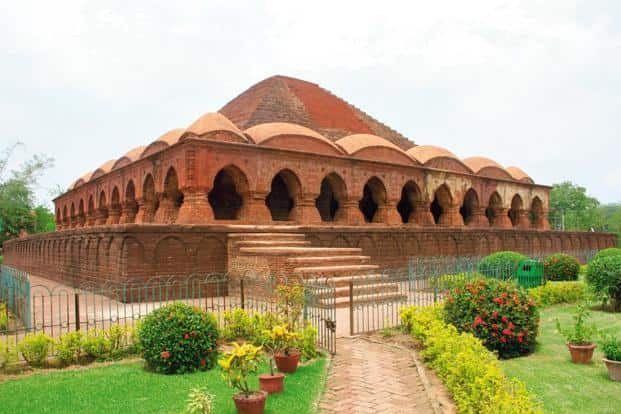 Bishnupur attracts the tourists and visitors for its beautiful collection of Terracotta temples. The beautiful temples carved out of terracotta attracts history lovers and artists here for its heritage and beauty.
Distance from Kolkata: 139.3 Km
7. Junput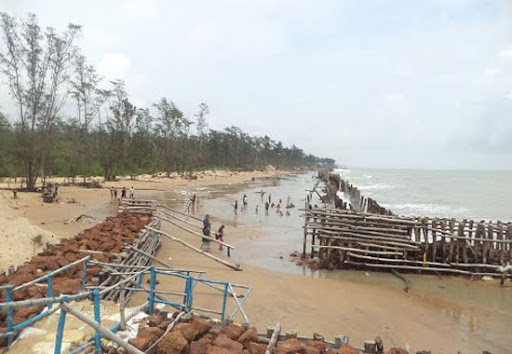 Junput has beautiful temples, a lighthouse and miles of nature trails lined with casuarina and eucalyptus and a serene beach. Junput located on East Midnapore attracts tourists from everywhere.  Junput can be reached through Contai in Midnapore. It also has a huge lake and large ponds that gives a rustic feel.
Distance from Kolkata: 145 Km
8. Shantiniketan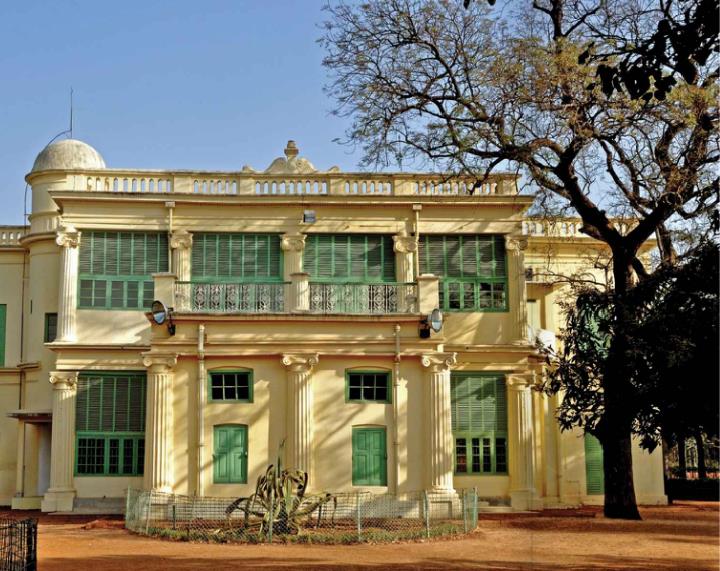 Shantiniketan is one of the places near to Kolkata that is the home to the greatest Nobel laureate Rabindranath Tagore and the home of Vishwa Bharati University. This is almost a pilgrimage not only for Bengalis but art and literature lovers from all over the world. Have a glimpse of the school and home of Tagore and explore the unique memorabilia of Tagore.
Distance from Kolkata: 161.9 Km
9. Tajpur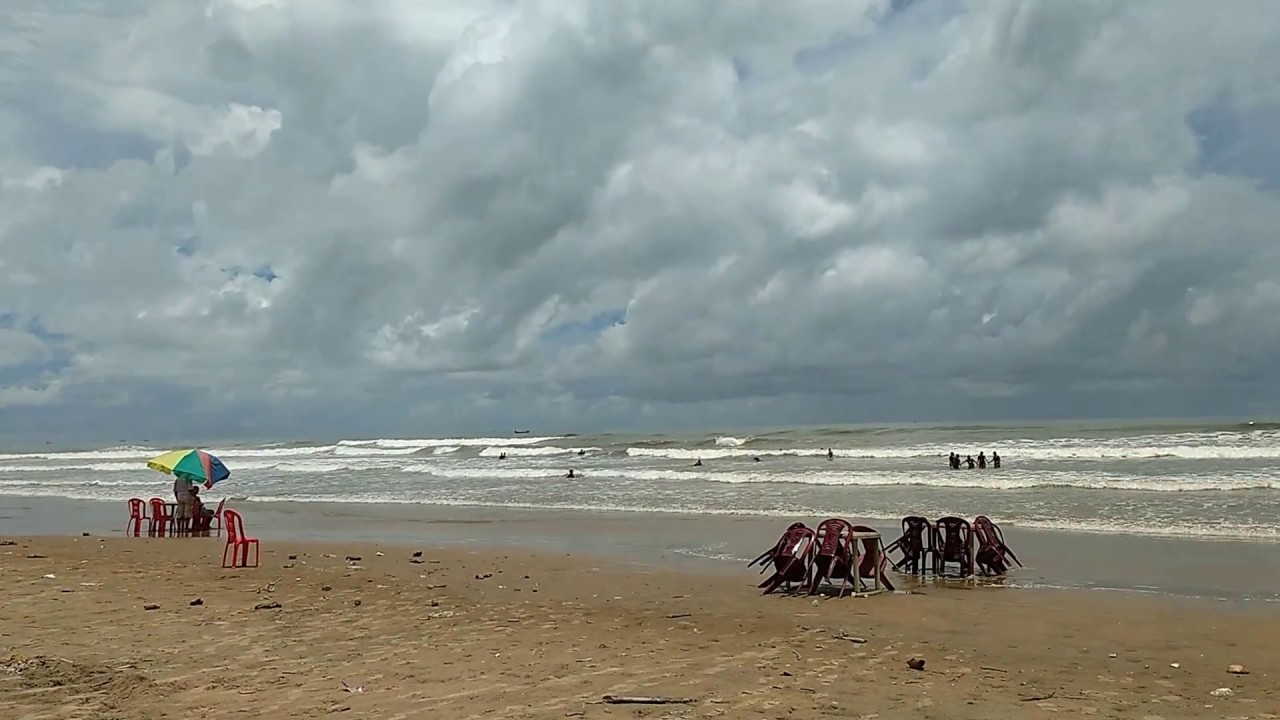 For the adventure seekers or for the romantic getaway experts, Tajpur is a beautiful serene escapade away from the bustling metropolis of Kolkata. This is the ideal weekend getaway from Kolkata and the perfect place to have some fun with friends and family.
Distance from Kolkata: 170 Km
10. Mandarmani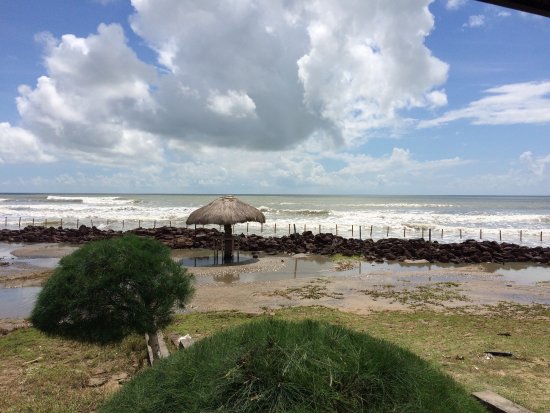 The beach destination loved by locals and tourists this is the most sought after destination near Kolkata ideal for a day tour. Eat the lip-smacking food at the beach shacks and enjoy a relaxing vacation at the luxury resorts in Mandarmani.
Distance from Kolkata: 170 Km
11. Shankarpur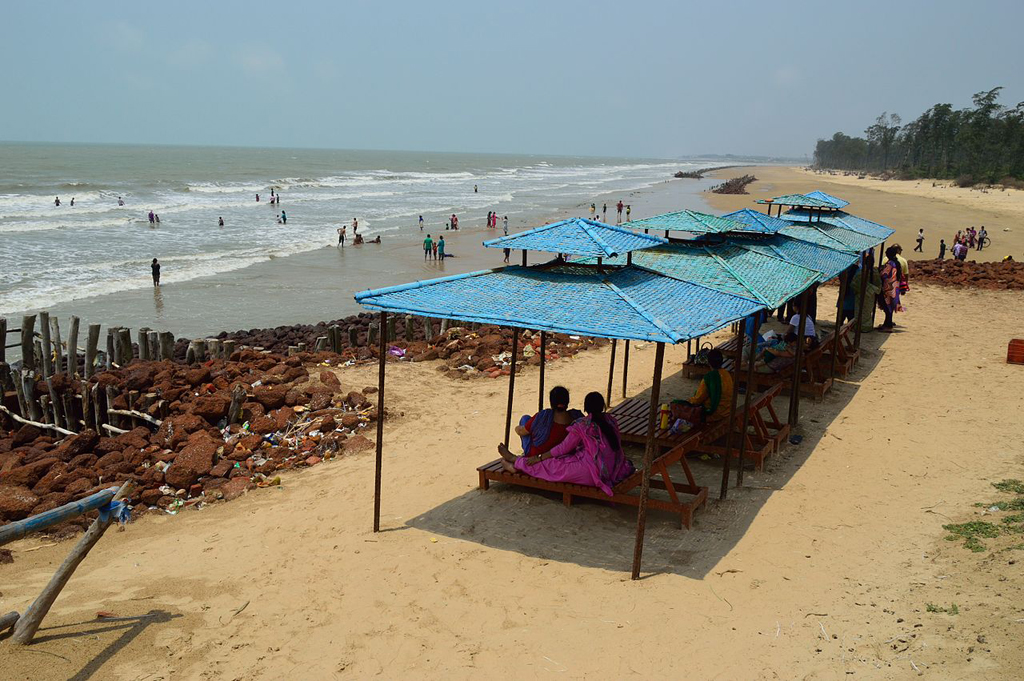 Shankarpur is a favorite getaway of the locals. Nestled in the lap of nature this is a beautiful beach getaway that is known for its glorious sunsets and sunrises and amazing seafood.
Distance from Kolkata: 174.6 Km
12. Digha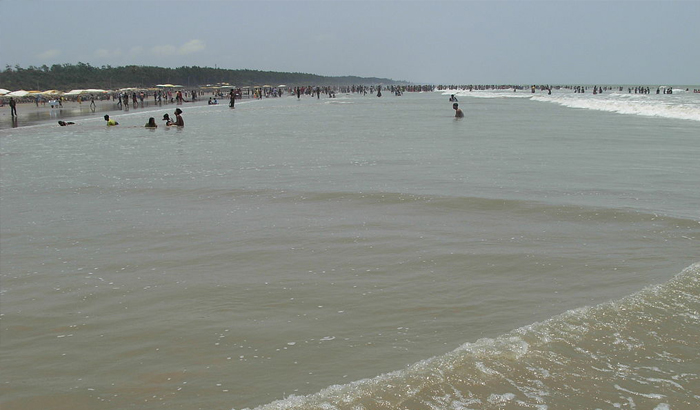 It is said that Bengalis historically had designated this as their beach capital. Digha is always on anyone's travel list in the eastern part of India. Digha always draws crowds in any season and there are some famous hotels where you can relax and get a good beach view.
Distance from Kolkata: 183 Km
13. Murshidabad

Bengal's rich history and culture has still left its remnants in Murshidabad which still exudes the vintage charm of British and the erstwhile Nawabs. The grand majestic structures still draws the crowds from all over the place. There are many historical monuments here which have exquisite carvings and amazing stories about them.
Distance from Kolkata: 209.9 Km
14. Baranti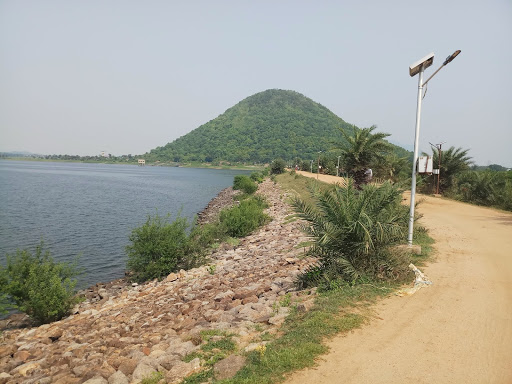 Nestled amidst hills and lakes, Baranti is a serene escapade for tourists looking to relax amidst the rustic beauty and diverse flora. Baranti is located in Raghunathpur district in Purulia and is surrounded by the Panchkot and Biharinath hills. This area is much favored by the hikers and trekkers for its unexplored trails and also Garh Panchkot is quite close to this place that is another trekker's paradise.
Distance from Kolkata: 239 Km
15. Aquatica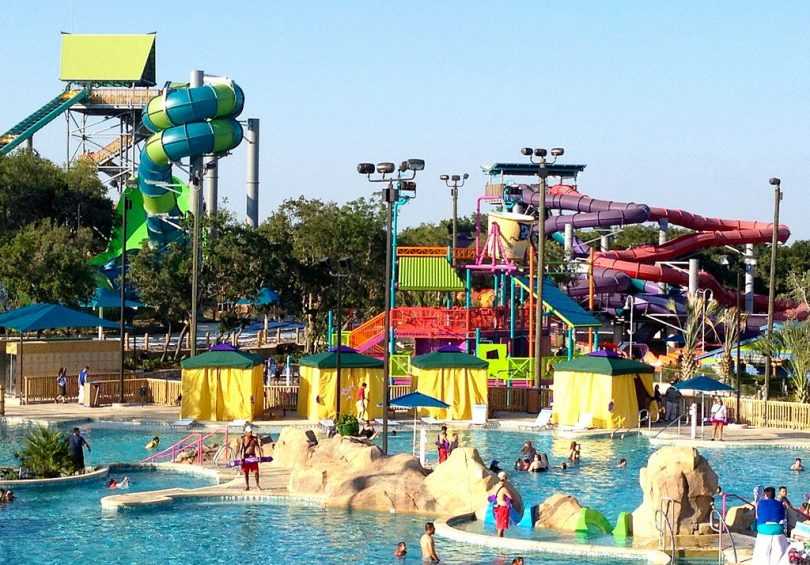 Aquatica is one of the tourist places near Salt Lake Kolkata which spreads across an area of 75,000 square feet. This is one of the largest water amusement parks. Enjoy the thrilling rides and activities in Aquatica and try out their dive in pools, water slides, lazy river rides and splash some water and make some fun with friends and family.
Explore these tourist places in and around Kolkata which will give you a variety of options. You can also taste the lip smacking street food and local cuisines on your way to these places. If you are looking for a leisure trip where you get to drive; you can opt for the car rental in Kolkata by Revv.
Must Read: Road Trip from Kolkata to Digha