15 Best Picnic Spots around Pune – The Queen of the Deccan
Pune is one of the second largest cities in Maharashtra known for its bustling metropolis, software giants, educational institutions and amazing food. If you want to take a break from the busy lifestyle then there are several picnic spots in and around Pune that attracts locals and tourists from all over.
List of 15 Best Picnic Spots in and Around Pune:
1. Shaniwar Wada
Shaniwar Wada is a majestic fort from 1732 made during the rule of the Peshwas. It is a huge thirteen-storied fort built by Peshwa Bajirao. The fort also has a giant statue of Peshwa Bajirao. This is one of the popular picnic spots in and around Pune.
2. Okayama Friendship Garden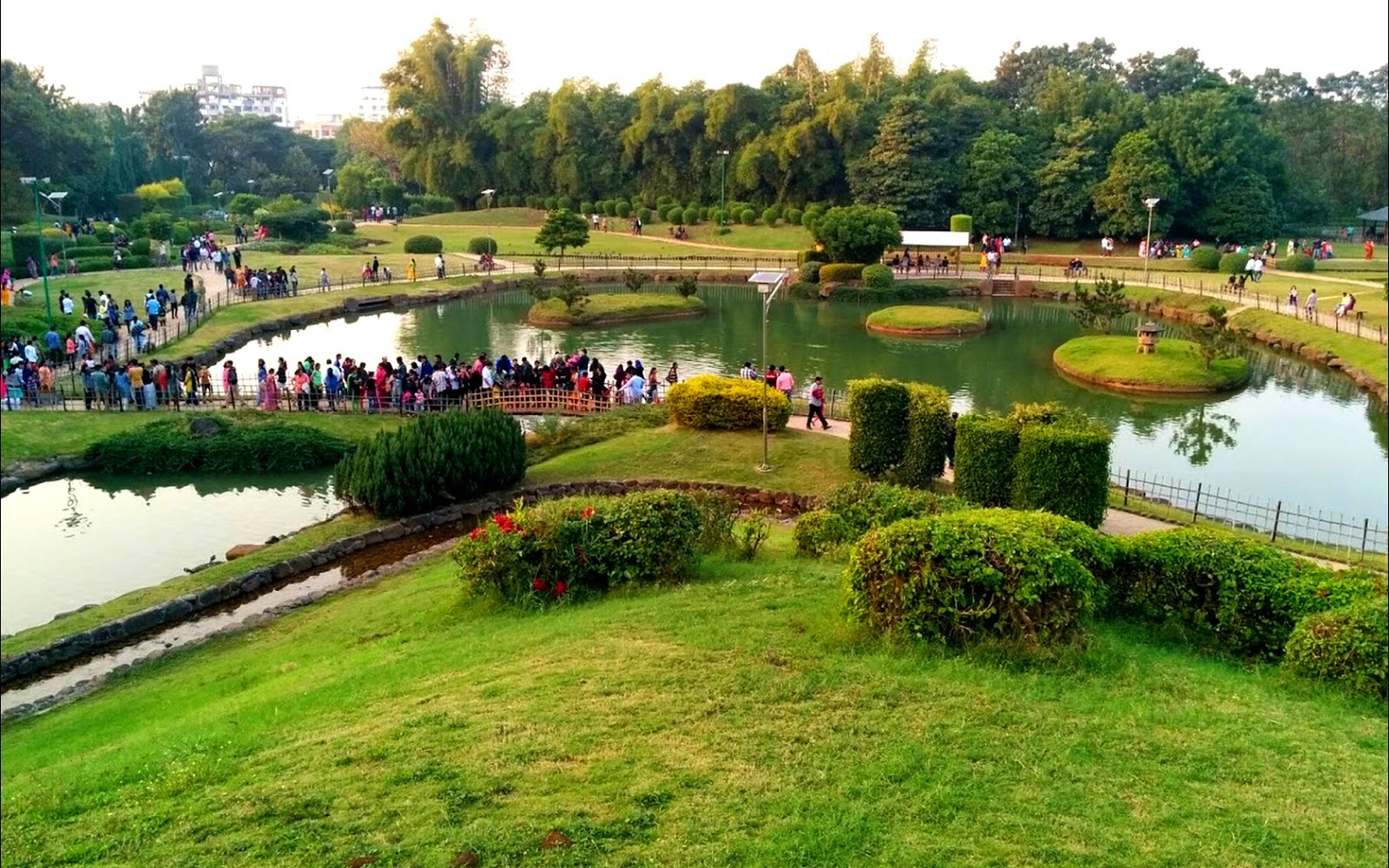 The Okayama garden has been there for long in Pune. This was designed inspired by the Japanese gardens also called Okayama's Koraku-en Garden.  The garden is spread over 10 acres of land. Stand on the beautiful bridge and watch the fishes playing in the canal.  The landscape is very unique and designed aesthetically to relax and attract the tourists.
3. Rajiv Gandhi Zoological Park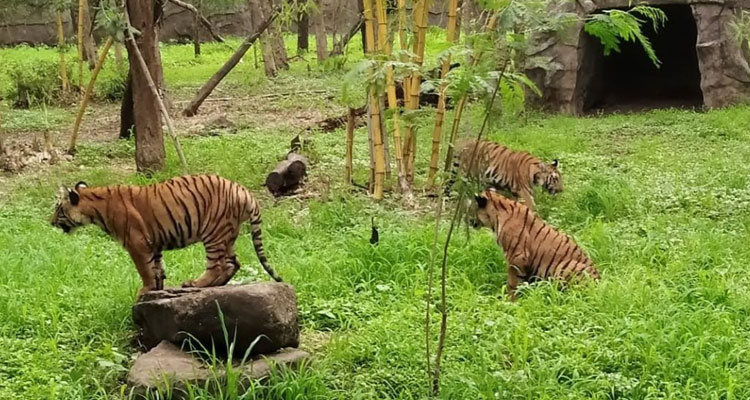 Built in the year 1986 as a Snake Park this became a zoo in 1999. This zoo is the home to different species of animals. From royal bengal tigers to white tigers, python and tortoises this is surely a delight for the kids.
4. Empress Botanical Garden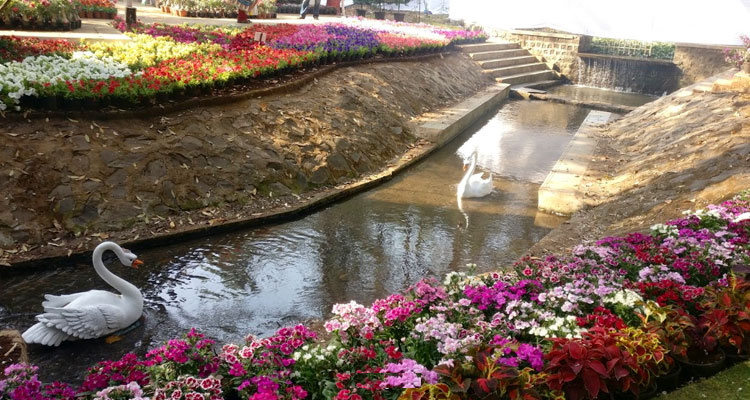 This is one of the one day picnic spots near Pune. From the cute little Nana Nani park for kids with swings and slides it also has trampoline jumping, riding on cute little toy trains and also small rowing boats. There is a small stretch of a canal that flows through and you can see the ducks and swans and other birds taking a cool dip in its waters.
5. Pataleshwar Caves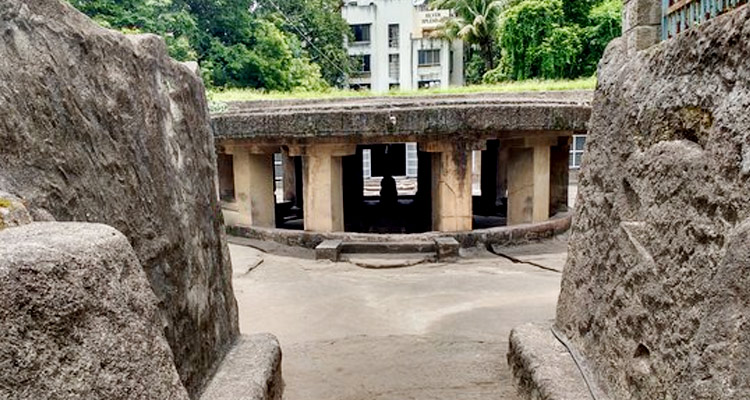 This is one of the unique adventure picnic spots in Pune. You can do the nature trails and visit the caves here. There is a Shiva Temple for devotee's here. Carved out of a single rock, this is located in a serene location away from the bustling city life.
6. Shantivan- Lake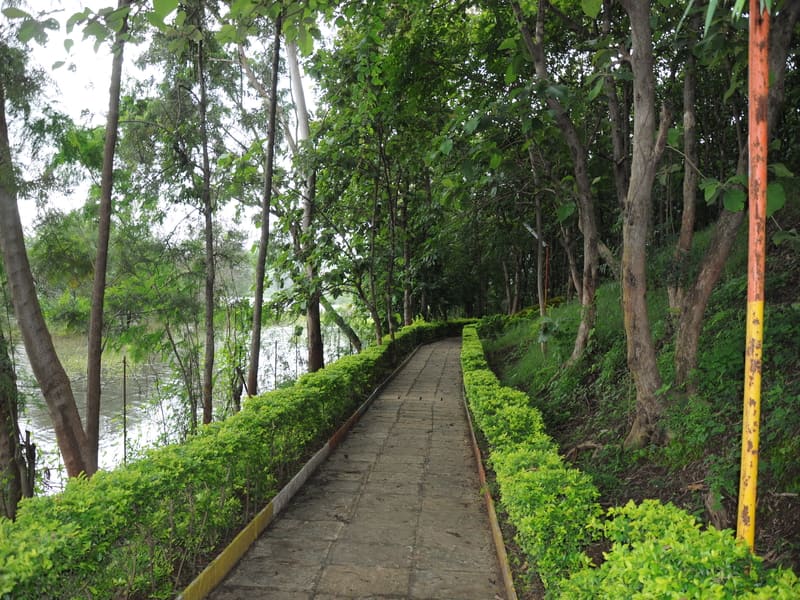 Shantivan is a beautiful lake in Pune that gives you the chance to enjoy a day tour or picnic away from the daily grind. This lake is situated close to the Khadakwasla Dam. Try out the trampoline jumps here with the kids, swings and slides and for hikers there is rope climbing and also a ropeway bridge.
Distance from Pune: 25 km
7. Sinhagad Fort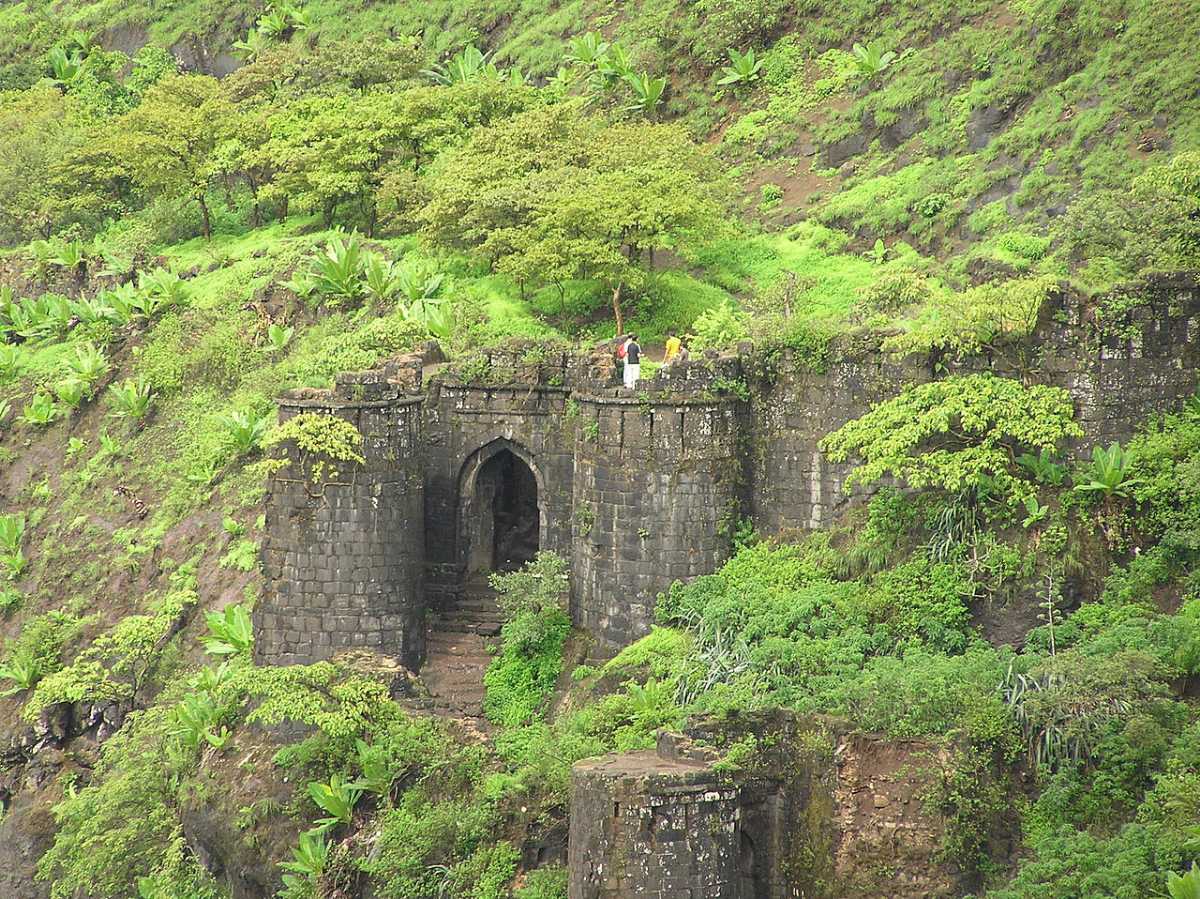 One of the most beautiful forts with scenic views is Sinhagad Fort in Pune. Spend a day here on your picnic trip and try out its nature trails and enjoy the panoramic view from here. From the top of the fort you can get a glimpse of Khadakwasla, Torana and Panshet.
Distance from Pune: 38 km
8. Kamshet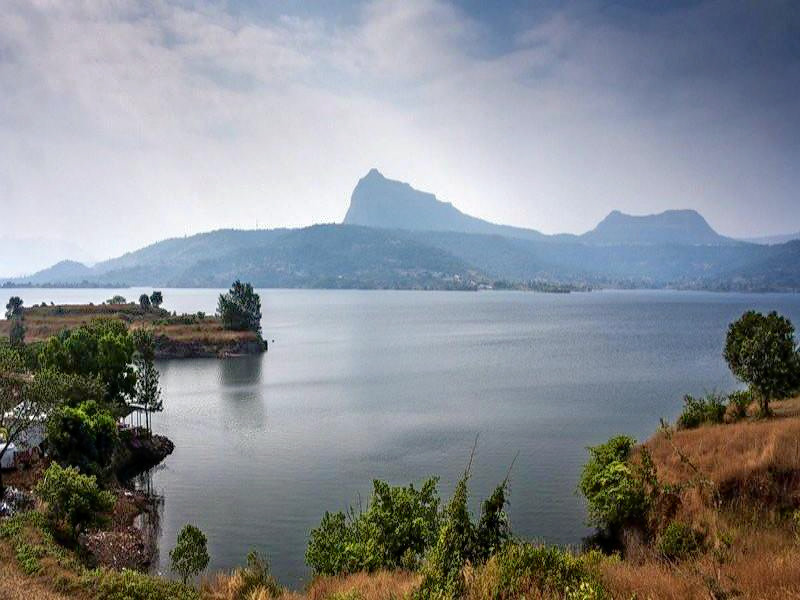 Kamshet located on the banks of Pavna lake is the ideal spot for adventure lovers and nature lovers. You can enjoy a variety of adventure sports here that includes paragliding, water sports and rock climbing. You can also visit the oldest Bhedsa Caves from here.
Distance from Pune: 48 km
9. Torna Fort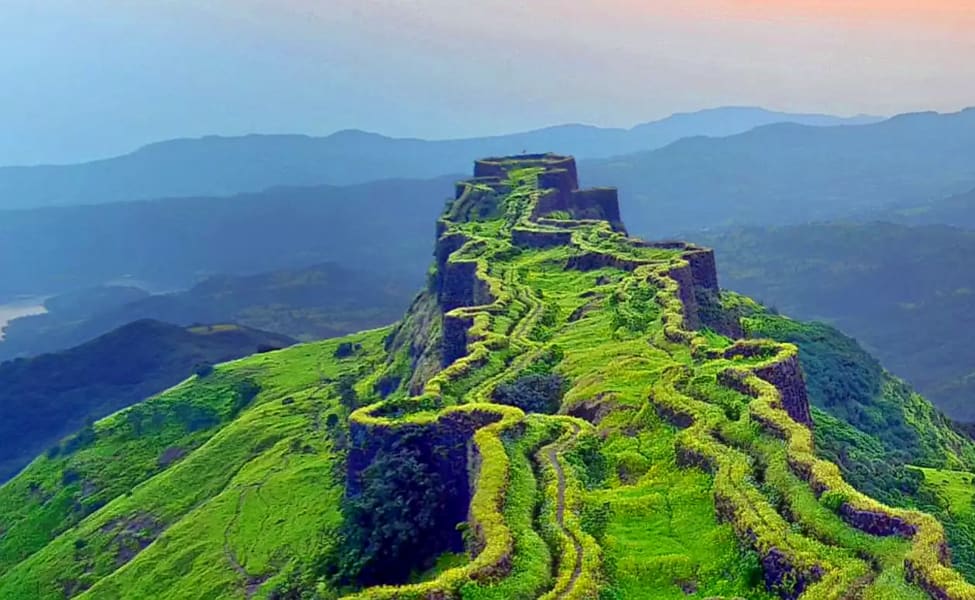 Torna fort also known as Prachandagad, is a thirteenth-century majestic fort that was built by the Shaiva Panths that were the worshippers of Lord Shiva. Shivaji Maharaj had first conquered this in 1643. This is one of the heritage locations near Pune and trekkers love to visit this place.
Distance from Pune: 52 km
10. Rajgadh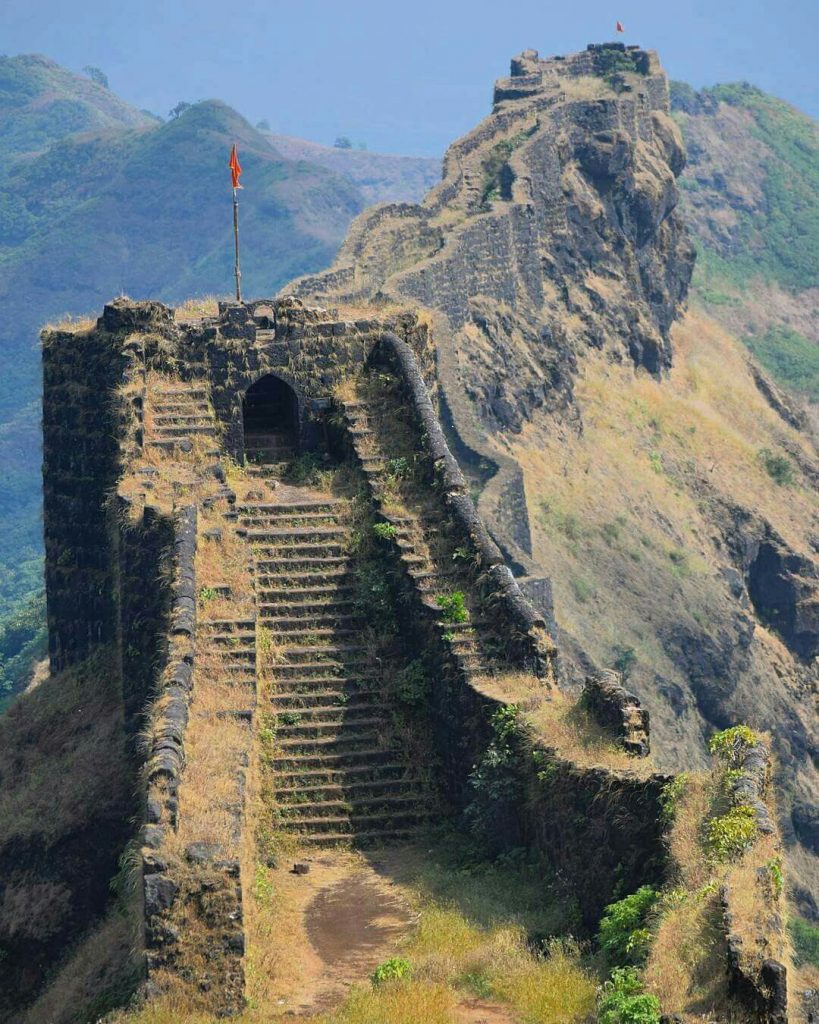 Rajgadh Fort was captured by the Marathas. Spreading across a huge area this fort has the Padmavati Temple. During the monsoons tourists come here from different parts of the city for a quick picnic.
Distance from Pune: 65 km
11. Della Adventure Park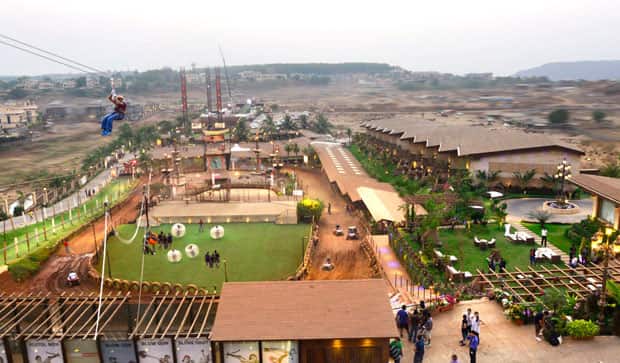 For adventure lovers, if you are looking for a picnic with some thrill then visit the Della Adventure park. Located in Lonavala this park offers more than 70 activities to the tourists. From thrilling water games to archery, ATV and go karting this is the place for some quick adrenaline rush.
Distance from Pune: 70 km
12. Rajmachi Fort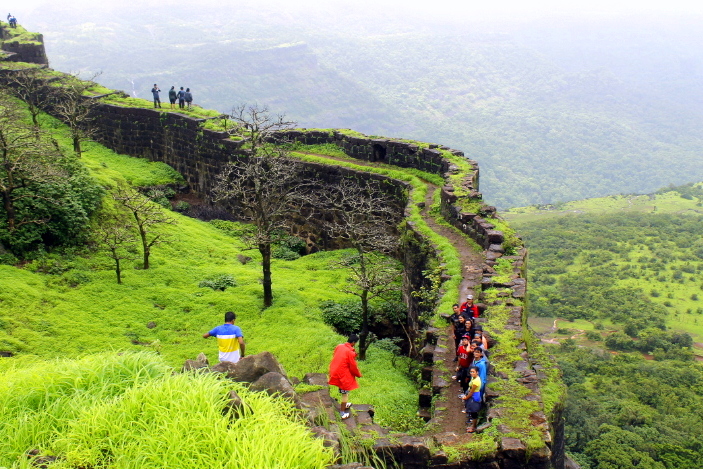 Rajmachi Fort located on the Sahyadri range is an ideal place for a day tour. Rajmachi also called Udhewadi is known for its lush green surroundings and misty that attracts so many tourists during the monsoons. Explore the rustic beauty and the gorgeous waterfalls and forts here.
Distance from Pune: 82 km
13. Panchgani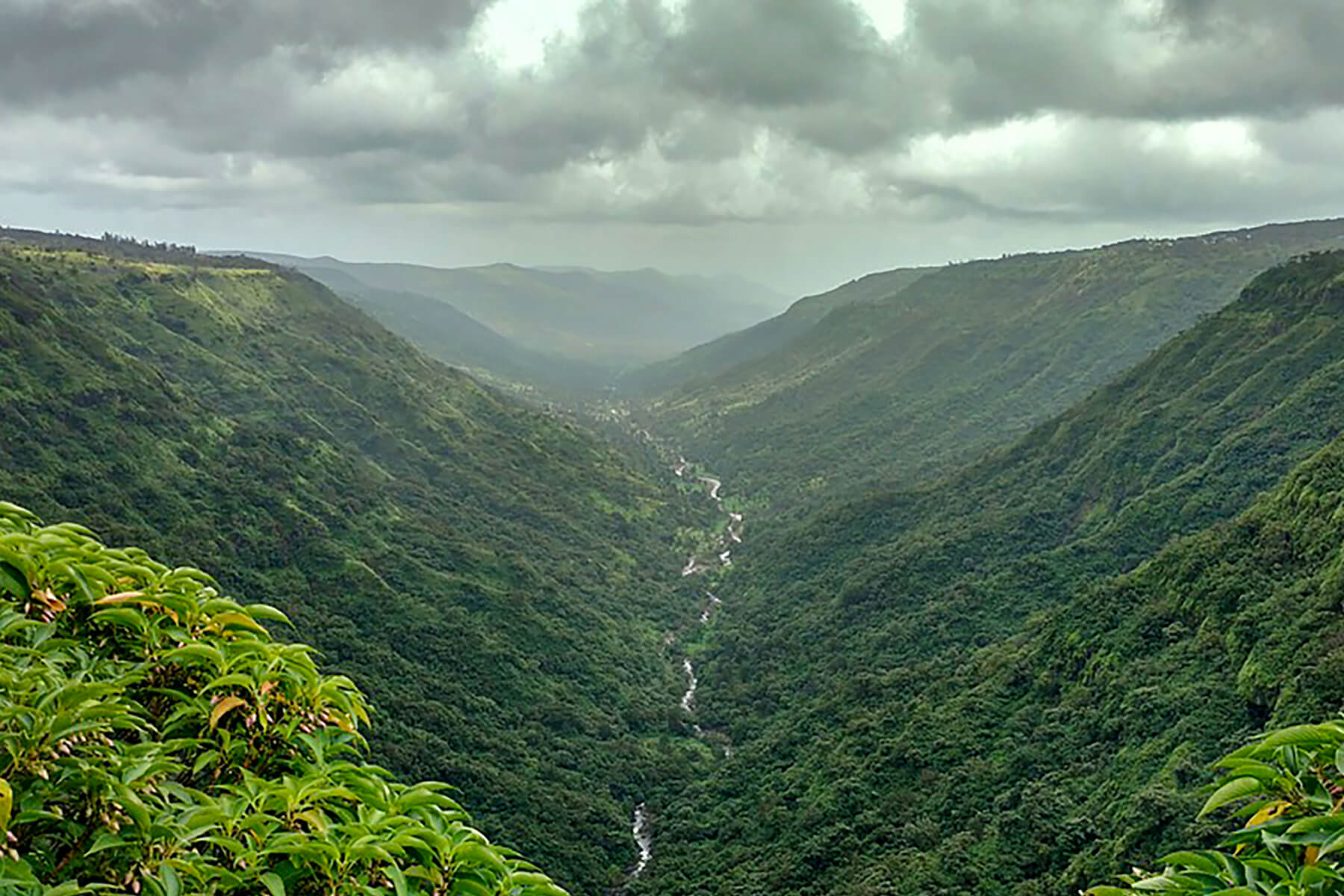 Panchgani is one of the most visited tourist attractions of Maharashtra. Nestled amidst 5 hills this is the place loved by nature lovers. It is said that the Pandavas from the epic Mahabharata had spent their time here.
Distance from Pune: 102 km
14. Satara
Satara near the beautiful River Krishna is known for its scenic beauty. Forts, rivers and waterfalls makes this tiny hamlet much loved by the tourists. The lush greenery and heritage attract the nature lovers from different parts of the city for a serene getaway.
Distance from Pune: 113 km
15. Matheran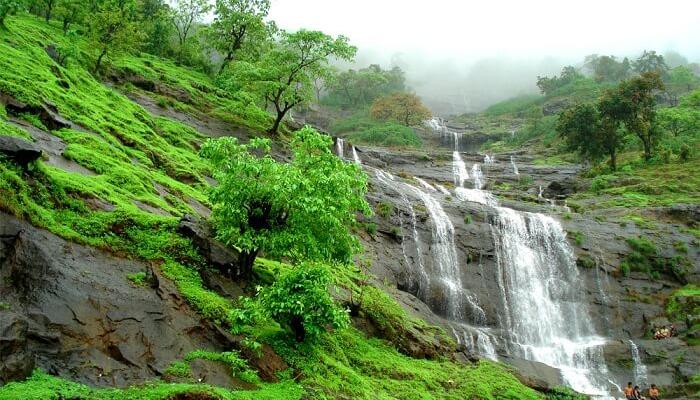 Matheran is one of the eco-sensitive region and so the government has taken initiative to make it an automobile-free area. You can reach Matheran via a toy train from Nerul. You can also take a horseback ride or a rickshaw to reach Matheran. This a tiny hill retreat of Maharashtra where you can plan a picnic or a day trip from Pune.
Distance from Pune: 120 km
You can explore these beautiful places in and around Pune. If you do not own a car; you can always try the self-drive car rentals in Pune by Revv. Get the freedom of exploring these lovely spots whenever you need that dose of fun with family time.