Touring The 10 Unexplored and Offbeat Places in Karnataka
If we talk about road trips, the South Indian state of Karnataka boasts of some of its hidden gems that any road trip lover will be in awe of. In fact, when you take road trips, more than the famous places, it feels better to take a trip of the lesser-known places. When it comes to exploring the lesser famous places, there are several unexplored places to visit in Karnataka which can mostly be accessed through roads. Therefore, along with your enthusiasm, you also need to have good driving skills. 
However, before you embark on your journey to the hidden gems of Karnataka, let us discuss some facts about this state.
Best time to travel: Karnataka has several places where the weather remains pleasant even during the summer season. However, to be on the safer side, it is always prudent to plan your trip during the winters. To visit places like Coorg, you may even need to carry warm clothes along. 
Road conditions: Most of the roads in this state are in good condition. However, before starting the journey, it is of course wise to check the road condition of that specific place.
Top destinations to explore by car:
1. Agumbe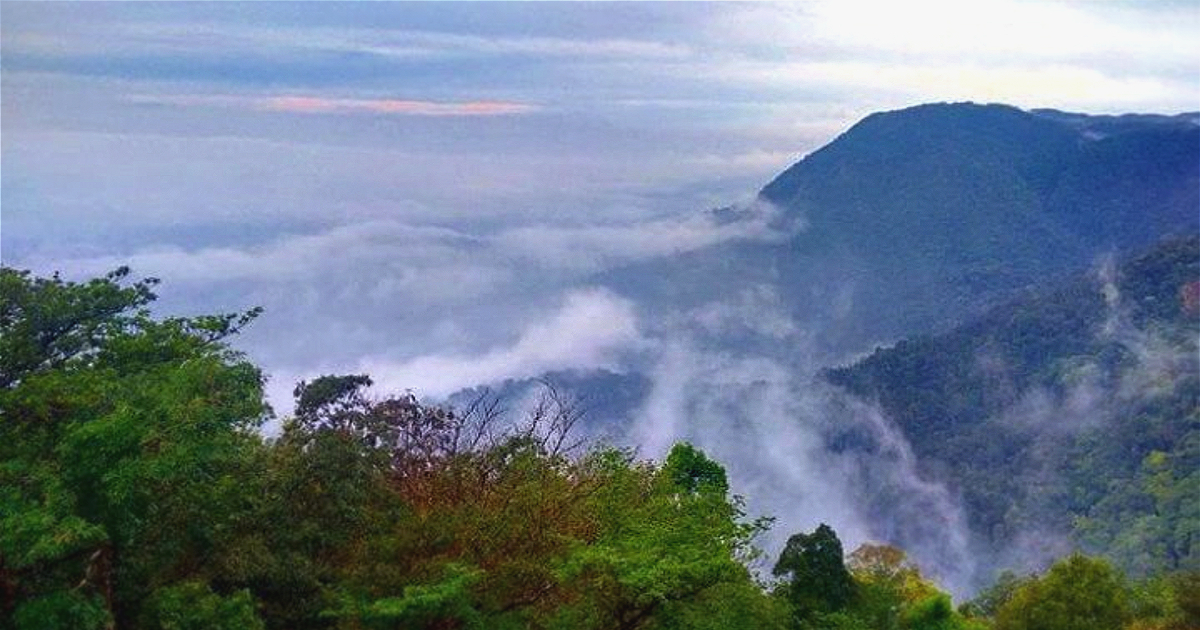 One of the best places to visit in Karnataka by road is Agumbe. You may find yourself often drenched here because of the mist and continuous rains. It is one of the places where you will be able to witness greenery as far as you can see. It is a great place to spend some days at peace.
2. Bijapur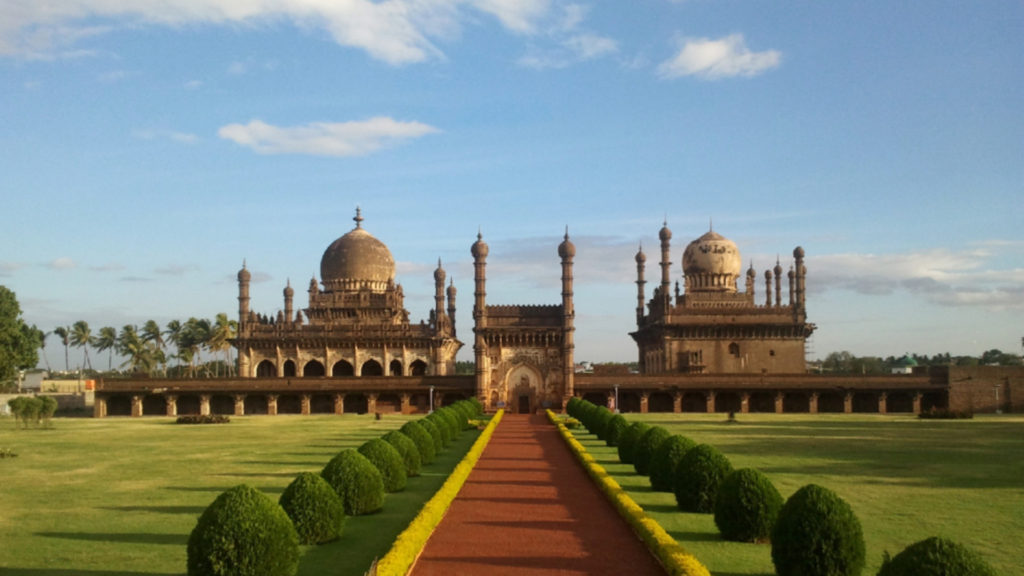 Bijapur is a favorite place for almost all history aficionados. During the era of the Adil Shahi dynasty, many monuments were built here. This town was established between the 10th and 11th centuries by the Chalukyas of Kalyani. Some of the major tourist attractions here include Gol Gumbaz, Jumma Masjid, Anand Mahal, Jod Gumbaz, Ibrahim Rauza, Saat Manzil, and Jal Manzil.
3. Mullayanagiri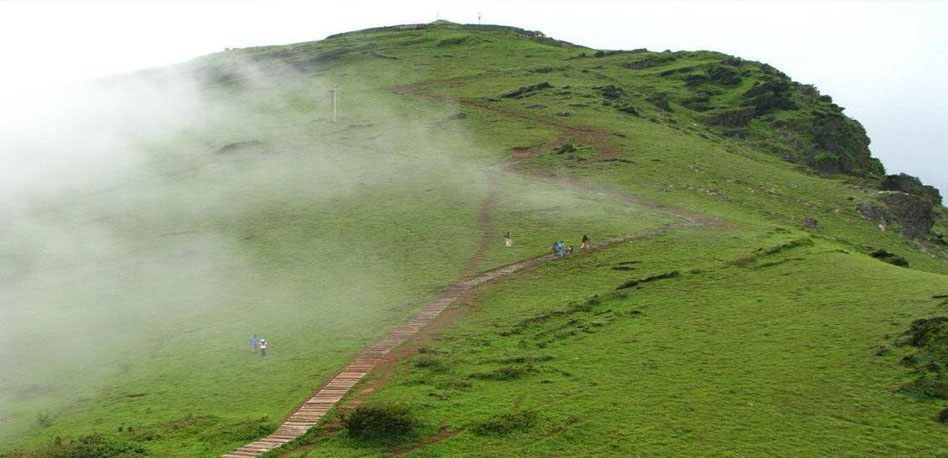 This is an amazing place for trekking enthusiasts. You can drive up to Mullayanagiri and then once you are here, you can start your trekking to the peak, Mullappa Swamy, which was named after a sage. You can also find a temple atop the peak that is dedicated to the same sage.
4. Shivanasamudra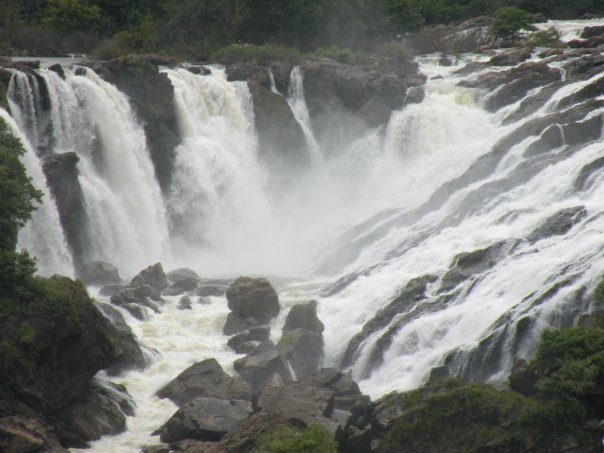 Shivanasamudra is a small island which is famous for the picturesque beauty and gorgeous waterfalls. The river Kaveri passes through ravines and rocks and then drops down making two waterfalls here, Gaganachukki and Bharachukki. These two waterfalls then join together to make the Shivanasamudra fall. While you are here, you can take a tour of the temples like Sri Ranganathaswamy temple and Sri Someshwara temple where you can actually witness Dravidian-style architecture. 
5. Anegundi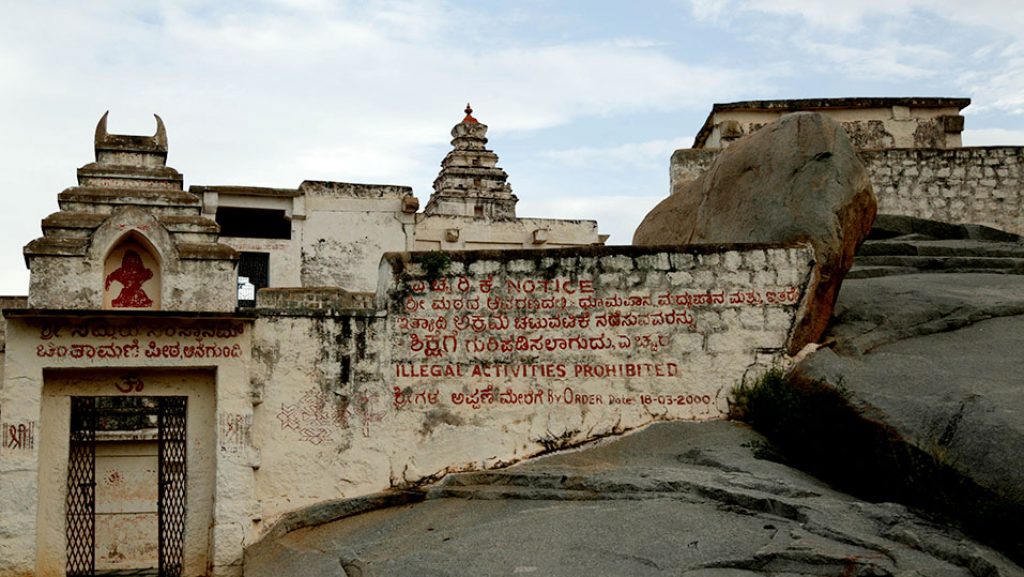 Anegundi is a tiny and sleepy hamlet located very close to Hampi. The town is known for its historical significance and geologists even say that one can find traces of Microlithic, Megalithic, and Neolithic ages here. If you have an interest in history, a trip to this place will make your day. And if you have a loved one who is a history buff, you can take the person to Anegundi, which will not be less than a gift to that individual.
6. Talakadu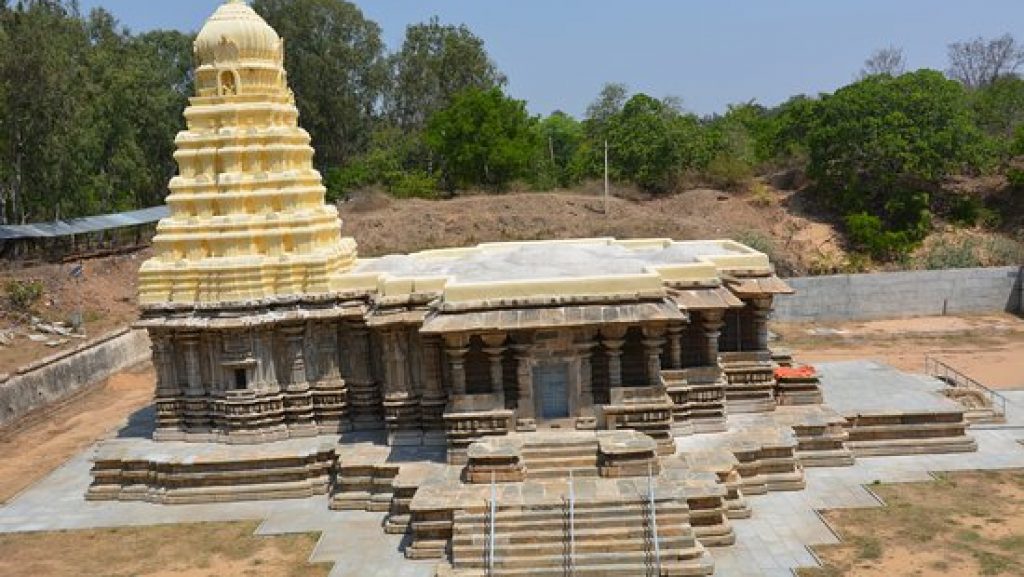 Talakadu is again an ancient town where you can find many age-old temples. And when we say age-old, they date back even to the era of Cholas. A road trip to this place is worth it because you will not only explore a new place but also get to know many things about the history of India.
7. Chitradurga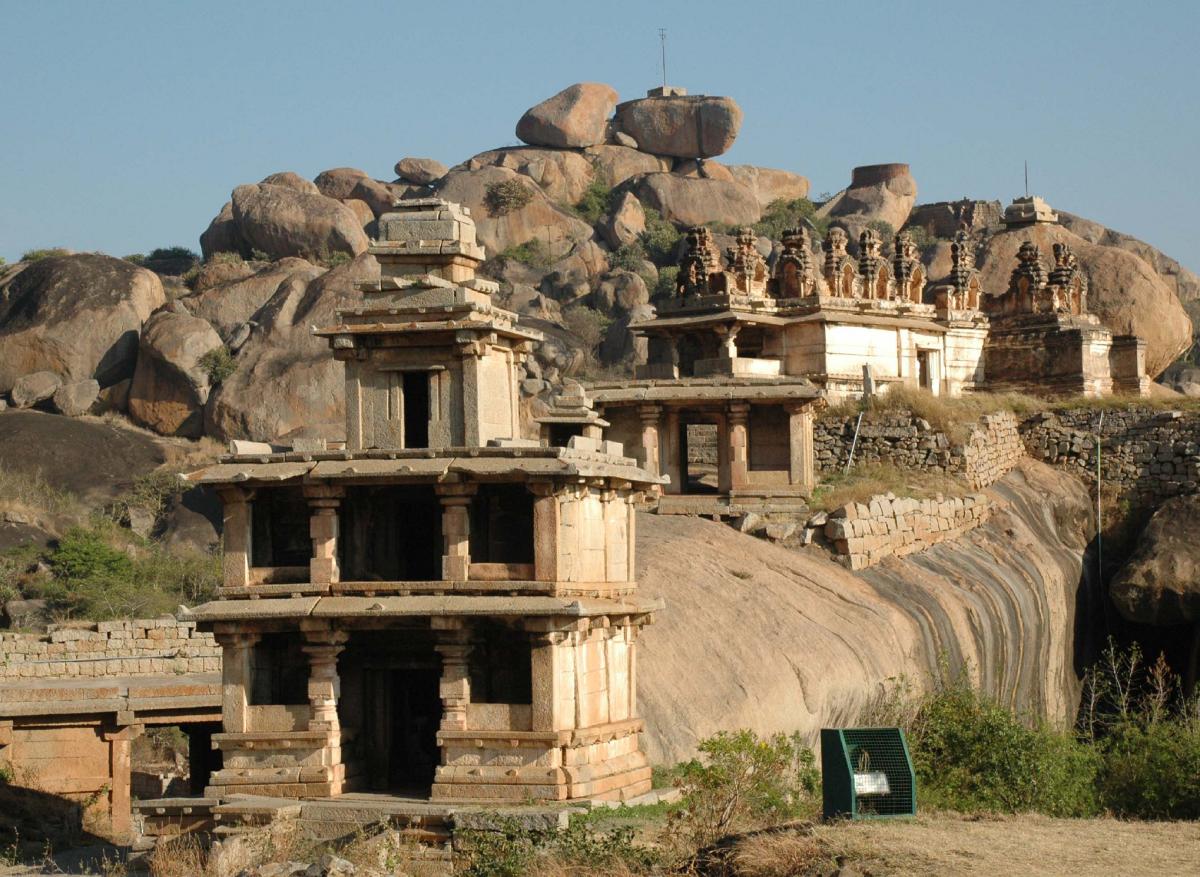 Visit Chitradurga and you will get to hear many stories. It is believed to be the birthplace of the demon brother-sister duo, Hidimba and Hidimbi, who were a significant part of the Mahabharata. There is another story popular about this place that the wife of a guard named Obavva single-handedly fought and killed hundreds of soldiers from the army of Hyder Ali, who tried to intrude the Chitradurga fort. The Chitradurga fort today has Chandravalli caves and a total of 18 temples, which are a must-visit.
8. Honnemaradu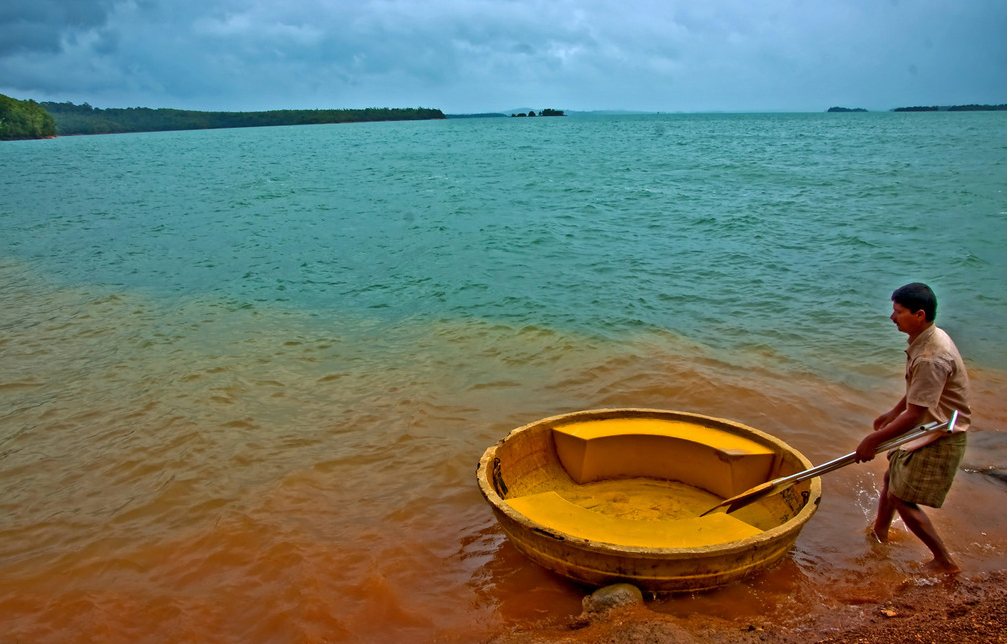 Situated on the backwaters of the River Sharavathi, Honnemaradu is a tiny hamlet that is famous for its reservoir that has a small island in it.  There are a lot of opportunities for trekking here, and you can even enjoy sunset views. 
9. Maravanthe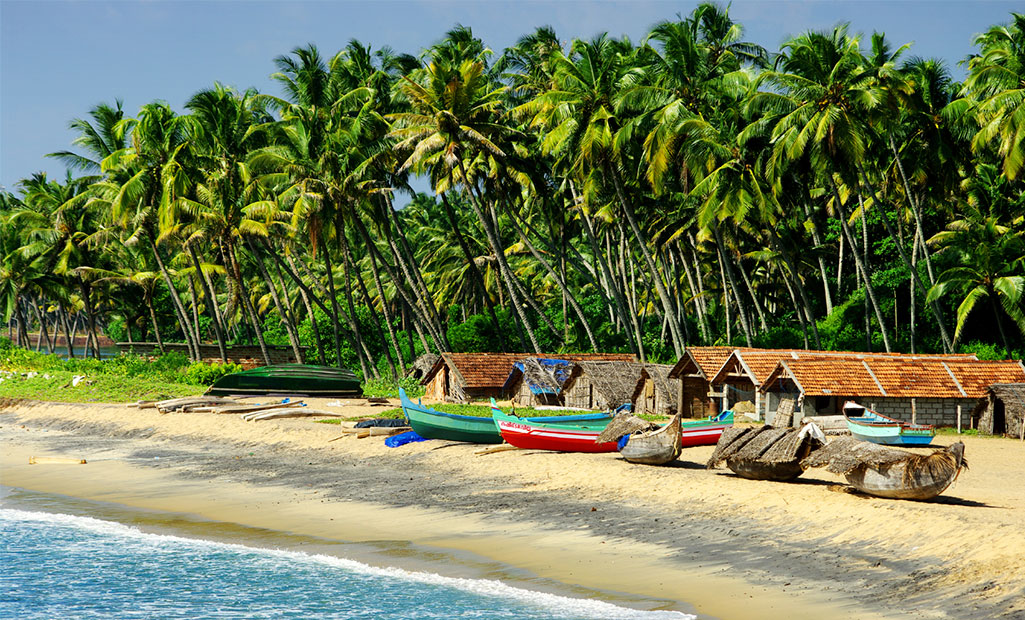 If you are fond of beaches, Maravanthe will surprise you with the lovely beach it has. As a matter of fact, Maravanthe boasts of having one of the most beautiful beaches in the state. What makes it different from the other beaches is that the River Souparnika flows by right next to the beach, and there is a National Highway that divides the two water bodies. It is one of the most interesting things to see in Karnataka.
10. Bylakuppe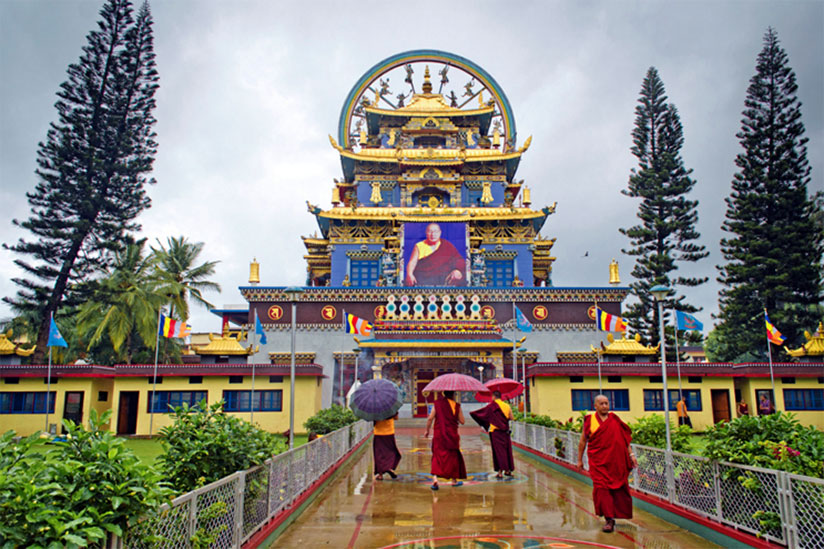 You can find a huge Tibetan settlement here. You can visit several monasteries here, where you can learn about the Tibetan way of living.
While you are heading to all these places in Karnataka, you can subscribe to a car for road trips. You can choose Revv for the car subscription service as the charges are pocket-friendly and you can opt for the kind of car that you want. Taking a Revv car subscription is easy as you just have to download the Revv app or visit their website and book the car of your choice. Once all the formalities have been done, the car will be thoroughly cleaned and sanitized before being delivered to your doorstep.