Create Unforgettable Memories with a Visit to Kolkata during Durga Puja! 
They say, "If you want to visit a city with a soul, come to Kolkata!" How warm is that! And inviting too, isn't it? When they described Kolkata as the City of Joy, they indeed knew that this city has everything that could give you joy. From the rich culture that it still upholds so strongly, to the gastronomically delights it offers for you to devour, the architectural heritage, the touristy places of interest – and so much more.  
Not just the culture in Kolkata that is appreciated by the people across the globe, but even the camaraderie of people is what makes the city feel alive. The city strives to uphold a mix of ancient culture and traditions and present-day education and intellect richness! That is why you'll find many people tagging this city by the name of "The intellectual capital of India" — and we believe its hundred percent true! So, in case you are planning to visit this mesmerising city of India, then ensure that you schedule your visit during the time of Durga Puja. This is the time when you see the city to be reverberating with renewed life and vigour, decked up with lights as a bejewelled bride, and offering warm hospitality of a matriarch. 
Important points to remember when visiting Kolkata  
1. Best weather to enjoy in Kolkata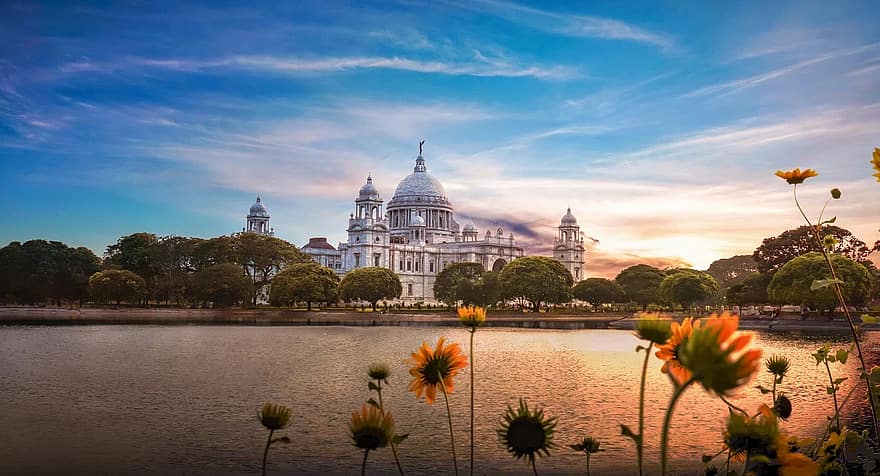 Kolkata prides in having a subtle and delightful climate all year long, barring the recent trend of a couple of months of scorching summer. Since the weather is always moderately pleasant, you can visit this city any time of the year, but perhaps the best time to travel in Kolkata to explore the city would be the mild and soothing winters. However, the weather is also pleasant in autumn during the Durga Puja Festivities.
2. Best time to visit Kolkata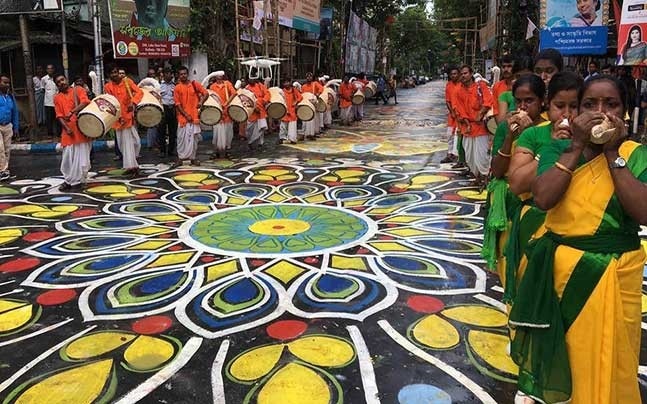 Though Kolkata is a delight to be in all year long, but if you want to view the real zest and zeal of this place, then pay a visit here during the festival time in Kolkata. The main festival Durga Puja is held during autumn each year and that is when you will find this city dressing up like a blushing bride with celebrations and kaleidoscope of happiness all around. 
3. Durga Puja in Kolkata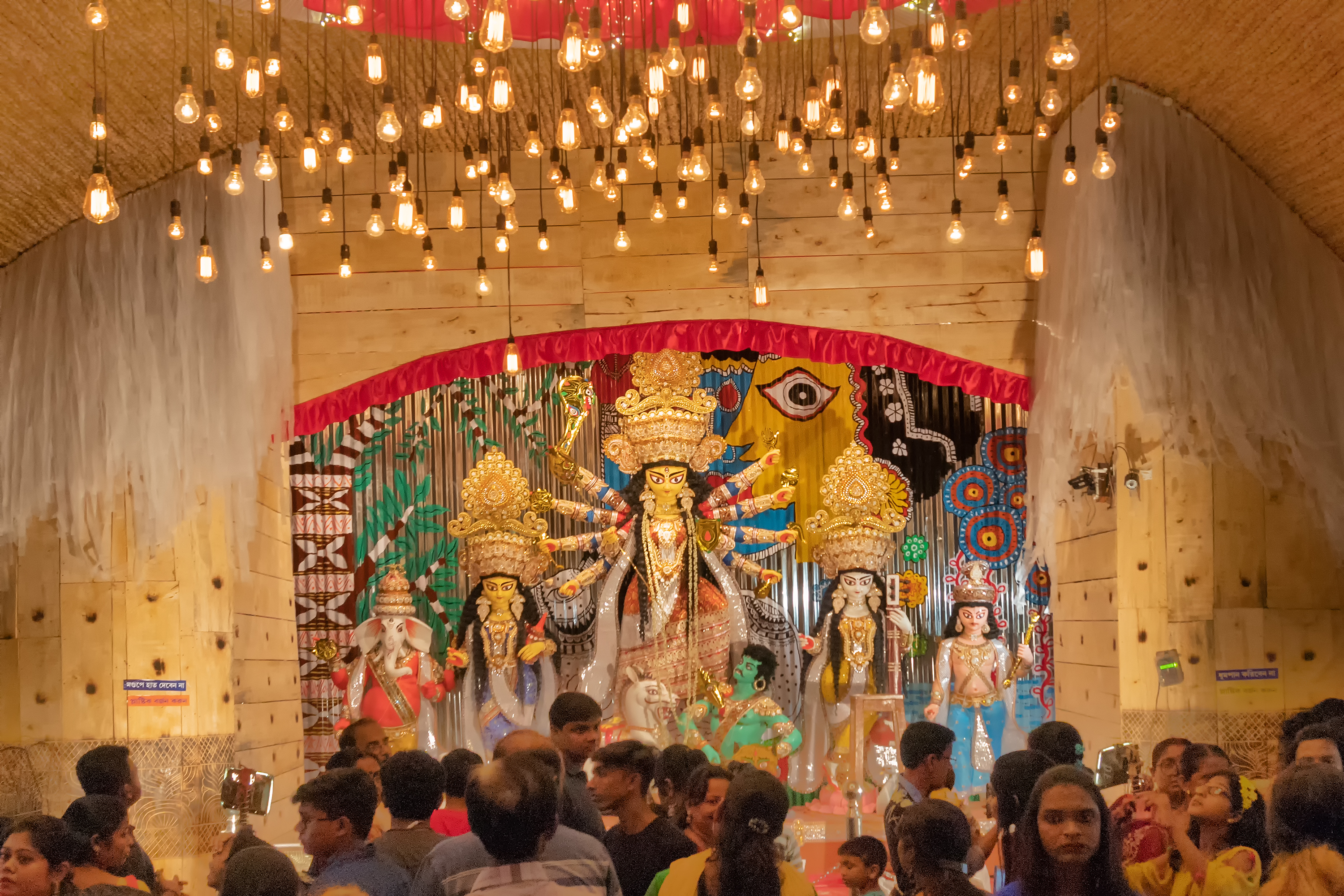 If you want to know closely how immersed in tradition and culture is Kolkata, visit the city during the celebrations of Durga Puja. The state organises more than 36000 Pujas during this period out of which 1700 are organised solely by the women. And these are just a few numbers! The celebration in the air and the buzz in the atmosphere cannot be described enough in words.  Start your trip precisely a week before the awesomeness begins! And then experience the rise of the tide and the ebb as Ma Durga is given a teary send off to her heavenly abode. 
4. See the idols being made
Have you often felt teary eyed looking at the eyes of a Durga idol? Have you ever wondered where it all takes place? Luckily, you get to see the craftsmen carefully creating the idol of goddess Durga in Kumurtali in North Kolkata. It is a special place dedicated to these craftsmen. And if you are lucky enough to visit here during the special ceremony of Chokkhu Daan, you will get to see the drawing of eyes on these idols which is actually a very sacred experience. 
5. View the glamour of the pandals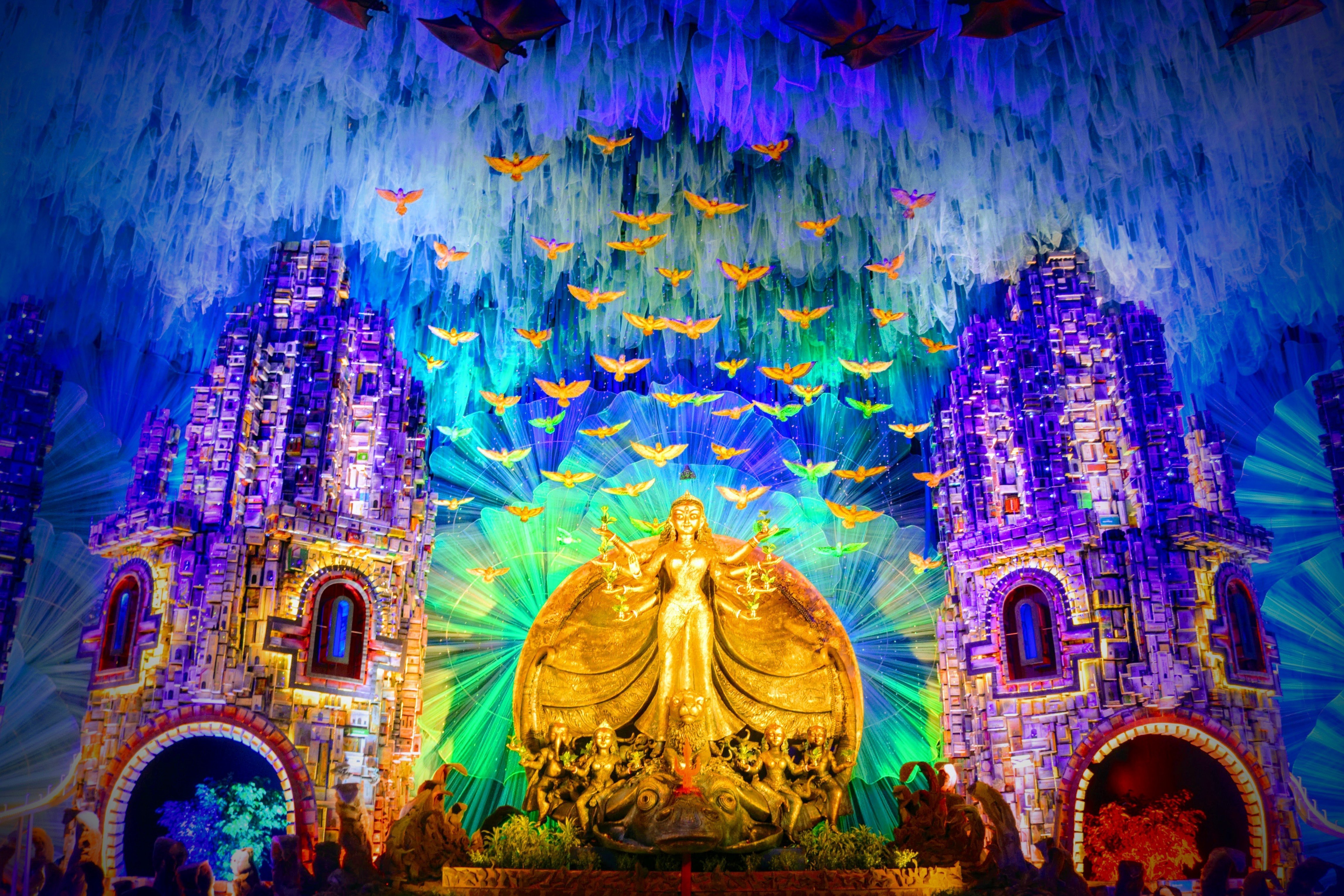 Traditionally, Durga Puja is organised in temples and also in some homes. But you will also see some magnificently decorated and lighted Pandals which are specially made for this Puja. The decoration and glamour continues to stay intact for the entire week until the celebration is over and everything around these Pandals are totally majestic and fascinating. You shall be enthralled by the sheer workmanship and artistry that goes into creating each of these pandals – each being totally unique and amazing. Many workmen come together and collaborate for months for creating all the revelry. 
6. Shopping at the local stalls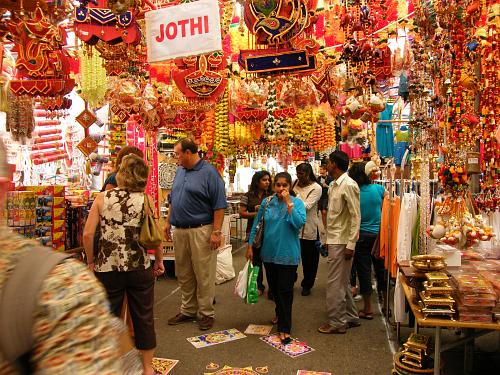 When the festivity galore is so immense in the city, it's natural that you'll see a lot of travellers, tourists, and religious people visiting the city during the Durga Puja time. That is when you get to see a rush of local stalls and even the shops in this city stocking up for a very good up time in business. You already know that Kolkata is famous for its jute handmade goods, tea, terracotta, and sarees, and much more – each region having its unique crafts. Even if you are not a huge shopping fan, the footfall and buzz around the shopping places in Kolkata would make you feel excited and festive. Why not get one traditional Durga Puja themed red bordered and white silk saree (gawrod), the quintessential red-white corral conch-shell bangles (shnakha-paula), terracotta jewelleries? 
7. Participate in the Puja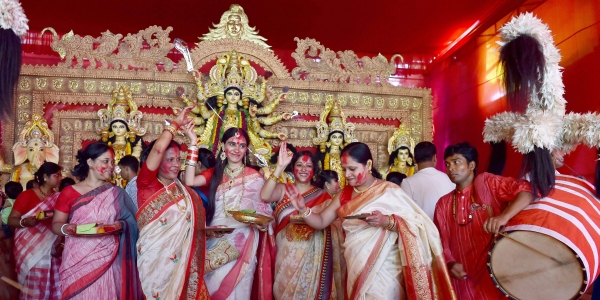 It would be meaningless if you are travelling to Kolkata to get a firsthand knowledge and experience of this prominent festival and don't participate in the festivities. It is surely one of the essential things to do in Kolkata. Don't worry, you will be welcomed with open arms by the locals and they'll happily enlighten you about the norms and rituals. 
8. Enjoy the Bengali Bhog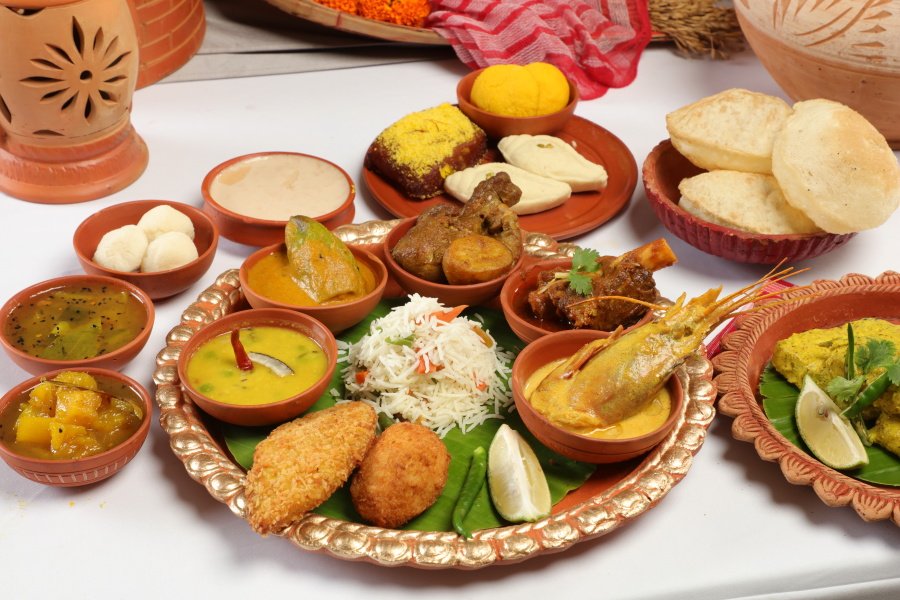 Bengali Bhog (offering to the deity) is no more restricted to the places of worship – you can taste the fare even at restaurants or the local food stalls. Now, chuck the thought that you'll only receive Bengali sweets in the bhog. But actually, the restaurants in this city specialise in preparing some relishing mixed vegetables curry, fried items, rice delicacies, and much more — which is actually a treat to devour. And if you love the local food, then you'll find an array of food outlets in Kolkata on the way to the Pandals and temples. Taste and enjoy the egg rolls, the fish fries, and whatever else your heart fancies! And to end on a sweet note, taste the scrumptious Bengali sweets. 
9. Meandering through the roads during this season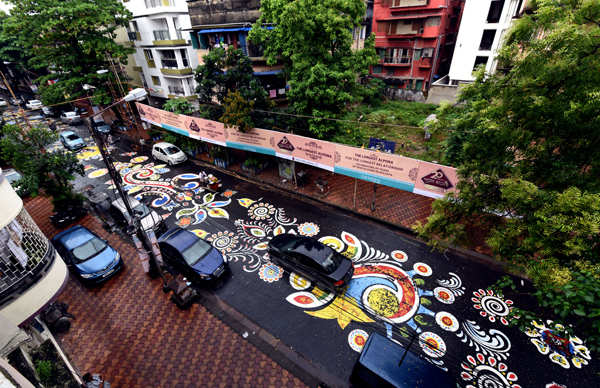 Crowd and congestion is a part of the Kolkata roads during pujo. Yes, roads get repaired and patched up, thousands of police and other security personnel are deployed to ensure smooth traffic and safety. But with that there are also road restrictions, blocked lanes and by-lanes, thousands of vehicles and pedestrians thronging the streets alike. If you are not used to this kind of traffic situation, it may seem a little overwhelming for you. 
10. Enjoy conducted tours meandering across the roads of the city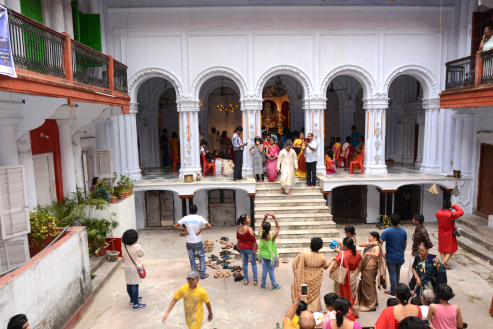 Do you feel a little jittery thinking about the crowd and congestion in the roads, seek the aid of conducted tours. The Government Tourism department and even some private operators would come as your saviours. For local and tourists alike, many conducted tours are arranged during this season. You can choose to witness Pujo of heritage places, cruise through Ganges to leisurely witness the festive fervour from afar, hop from one pandal to another, participate in heritage walks and food trails – in a nutshell, these would give you a guided idea of the festive fervour. This year, due to the Covid situations, talks are there for organising drive-in tours – where revellers can catch a glimpse of the pandal and deity from the safety of sanitised vehicles without compromising on their health and hygiene. 
11. Places to visit in Kolkata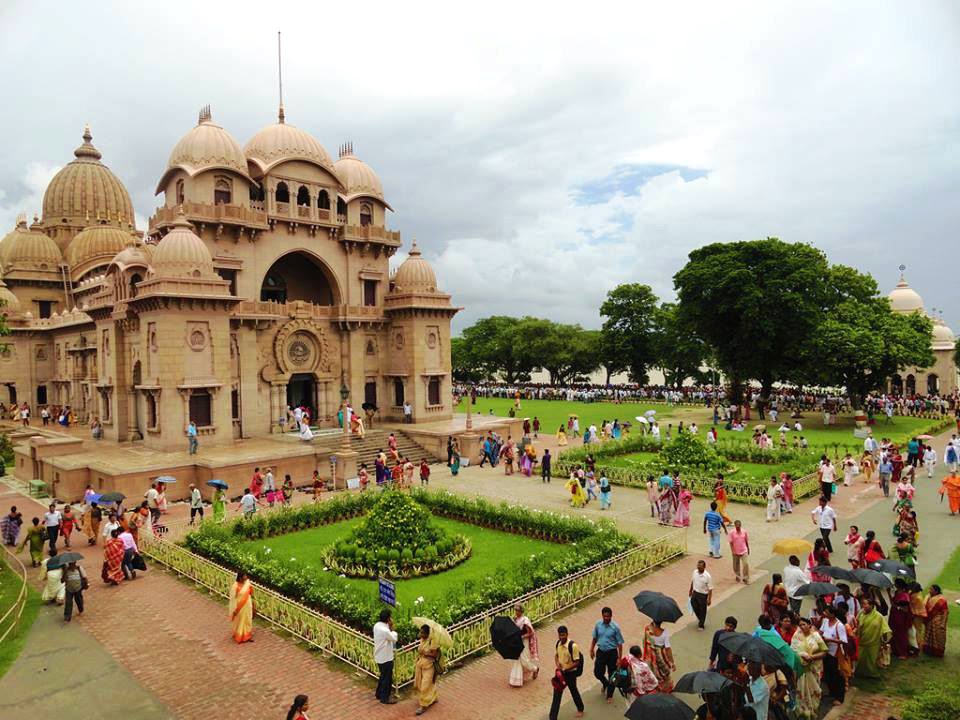 After you have explored and enjoyed the Durga Puja in Kolkata, you can check the main tourists attractions in Kolkata like the Victoria Memorial, Dakshineswar Kali Temple, Marble Palace, Eden Gardens, St Paul Cathedral, Princep Ghat, the Planetarium, the Indian Museum, etc. Each of these places holds a special significance in themselves and are therefore are the best places to visit in Kolkata. 
After revelling in the festivities, if you need to put your feel up for a while, consider visiting nearby places in Kolkata like Sundarbans Wildlife Sanctuary or Darjeeling (the Queen of the Hills). And getting self drive car rental in Kolkata is super easy with Revv; just download their app and book in minutes. Now, don't you think your trip would be a travellers' delight?!