Exhilarating Road Trips From Bangalore- A Brief Guide
Bangalore offers ample scope for embarking on some truly engaging and memorable road trips with your best pals or family members in tow. Here's taking a look at some of the best road trips from Bangalore that you should not miss!
13 Best Road Trip From Bangalore
1. Shivanasamudra Falls
The Shivanasamudra Falls are located near the Mysore Highway on the River Kaveri and the waterfall is picturesque indeed, offering ample scope for relaxation. The drive is beautiful along the National Highway 209 from Bangalore and will de-stress you completely! The best time to visit is between August and February each year.
2. Nandi Hills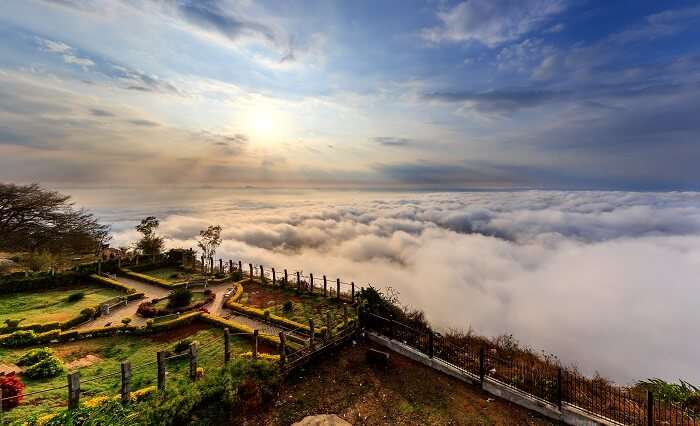 Nandi Hills continues to be one of the top picks for road trips from Bangalore. The sheer beauty will keep you hooked and the stretch of 60 kilometres has roads in mint condition with lower traffic levels as well. This is a really short trip that you can take anytime although watch out for the monsoons since it may get slippery during this time.
Must Read: 8 Best Shopping Places in Bangalore- Top Picks for You
3. Bheemeshwari
The drive for 105 kilometres to Bheemeshwari, goes through well-maintained roads with several petrol pumps and rest-stops. The two hour drive will be absolutely gorgeous and you will love the natural beauty here including the fresh fish and picturesque surroundings. August-February is the best time for paying a visit here.
4. Kabini River
One of the amazing road trips from Bangalore, the river cabin and eco-tourism hub offers a glimpse of wildlife, peace, meadows, serenity and ample natural greenery. You can go via the National Highway 209, savoring the neat roads and the wind in your hair. Winters and monsoons are a little on the cooler side here although the summer cabin-esque spot can be visited anytime you wish, actually.
5. Ooty
Now this is the biggie of the lot! This is when you get out those glares, assemble that crazy bunch and set out along the State Highway after entering through the Bangalore-Mysore Highway. The hilly drive is a sight to behold and experience at least once in your lifetime! Ooty is one of the most beautiful hill stations in the country and you should plan a visit instantly! October to June is the best time to visit.
6. Yercaud
Yercaud is another jewel in the South which offers a glimpse of natural beauty at its finest, spanning plantations that will be a treat for your eyes. There are roads with multiple lanes going till Yercaud and road conditions are generally good. October to June is the best time to visit
Must Read: Weekend Getaway Road Trips from Bangalore
7. Savandurga
This is one of those shorter road trips from Bangalore but immensely exciting nonetheless! You can embark on this journey between November and May for getting the best weather in case you are planning a trek.
8. Wayanad
The ride to Wayanad covers a bigger distance but is really scenic since it goes through the Nagarhole Wildlife Sanctuary. The climate remains pleasant throughout the year although you should remember that the road going through the sanctuary remains closed for vehicles post 7 PM and reopens only at around 7 AM.
9. Skandagiri
Another relatively short trip from Bangalore, Skandagiri is also called Kalavara Durga and the hill fortress will captivate you when you land there. This is an ideal one-day road trip and is a popular haunt for those who love trekking at night. The National Highway 44 will take you till Chik Bellapur and you can then start your trek after parking your vehicle at Pappagni Matt. Consider visiting between November and February.
10. Coorg
This one's another biggie when it comes to road trips from Bangalore! Coorg is one of South India's best and most picturesque hill stations. Coorg offers amazing views of the Western Ghats along with ample scope for adventure sports including trekking and river rafting. The roads are excellent and you can take the Mysore Highway from Bangalore and then take the deviation right from Srirangapatana, bypassing the city of Mysore on your route. Coorg can be visited throughout the year for its amazing climate.
11. Mysore
The obvious weekend destination, Mysore is Karnataka's third biggest city and is known for its heritage structures, historical and cultural importance and of course, the amazing World Heritage Site known as the Mysore Palace. The distance can be achieved in approximately three hours or a little more. There is an excellently maintained four lane state highway linking Bangalore and Mysore. Traffic is swift and you can visit round the year actually.
12. Hampi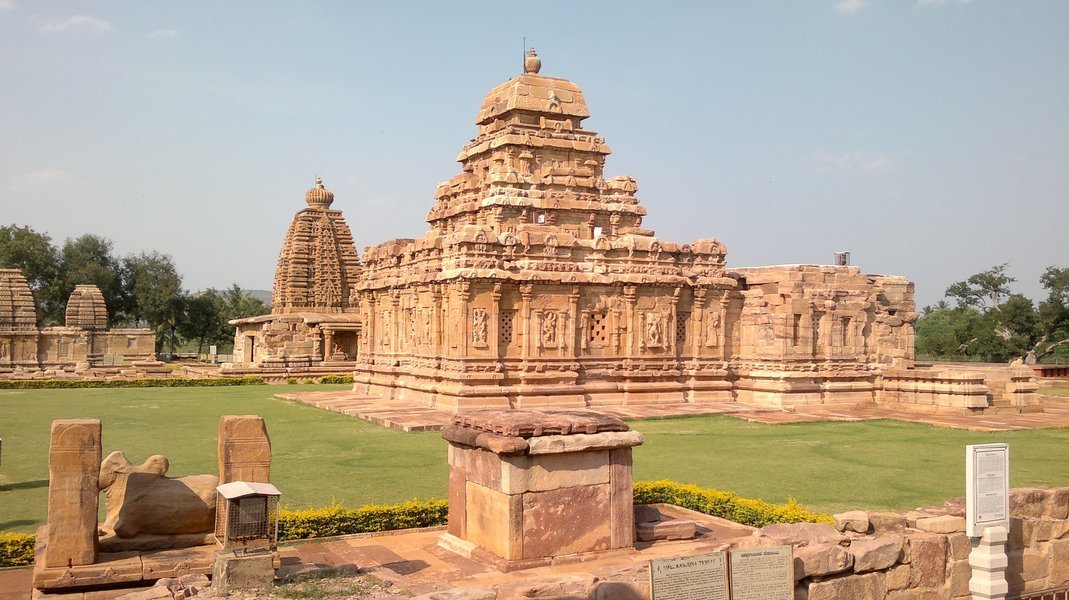 One of the longest road trips from Bangalore, Hampi needs no introduction! This UNESCO World Heritage Site was once home to the Vijayanagara Empire and is home to the Virupaksha Temple and several other monuments and landmarks. You can take the route to Hiriyur from Bellary since the road coming to Hospet in Chitradurga is still not in good condition. November to February is the best time to pay a visit.
13. Biligiriranga Hills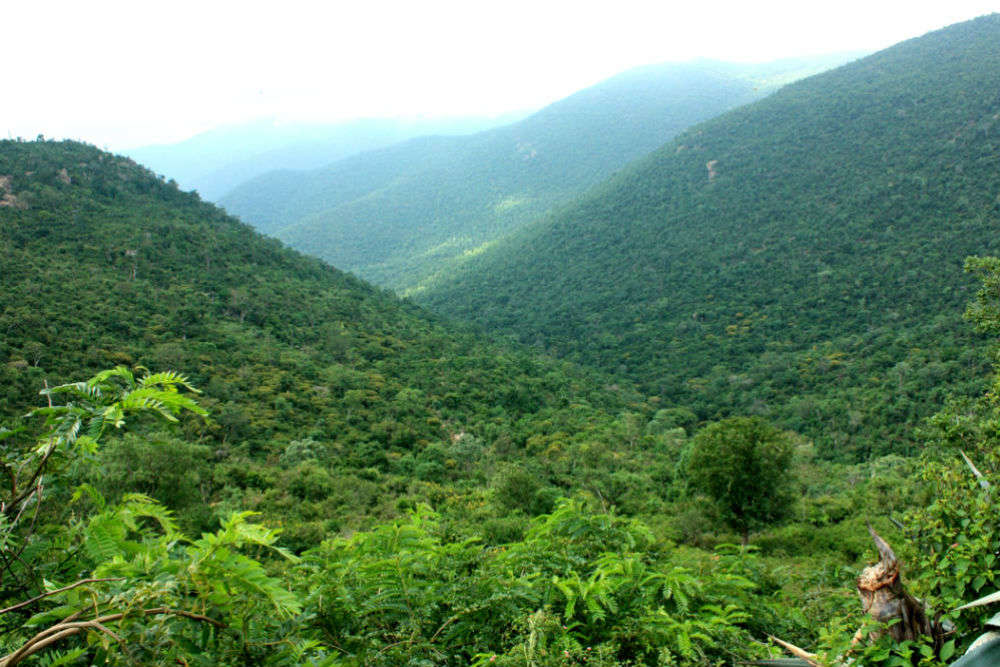 This place is locally known as BR Hills and is situated in south-eastern Karnataka near the border with Tamil Nadu. This is located beautifully at the confluence point of the Western Ghats and Eastern Ghats. There is a protected tiger reserve here or the Biligiri Rangaswamy Sanctuary which will draw wildlife enthusiasts without a doubt. Take the route from Kanakapura than the route going from Mysore. The former offers scenic roads with good maintenance and lower levels of traffic. BR Hills can be visited throughout the year but you should ideally visit between the months of June and November. 
Must Read: Bhubaneswar to Konark-Puri Road Trip- A fun Sea-laced Spiritual Quest
These are some of the best road trips from Bangalore that will give you some much needed respite from your busy and hectic schedule. So what are you waiting for? Buckle on that helmet or your seat belt, get your family and friends in the loop and head out without further ado!