12 Top Weekend Getaways from Tirupati
Most of the people know of Tirupati as a Hindu pilgrimage site due to the famous Sri Venkateswara Temple on one of the peaks of Tirumala Hills. The city however has plenty more and best places in Tirupati include attractions such as Kapila Teertham, Talakona Waterfall, Sri Venkateswara National Park and Chandragiri Fort. Tirupati also serves as a great place for weekend getaways to nearby attractions, such as:
12 Top Weekend Getaways from Tirupati
1. Kanchipuram
Kanchipuram is an ancient city in the state of Tamil Nadu which is frequented by tourists all through the year. You can find age-old temples here with unique architecture that will unfold many stories from history. While you are here, you must visit the handloom market to check out the top-notch quality silk woven by the local craftsmen.
Distance from Tirupati: 110.9 km
2. Pondicherry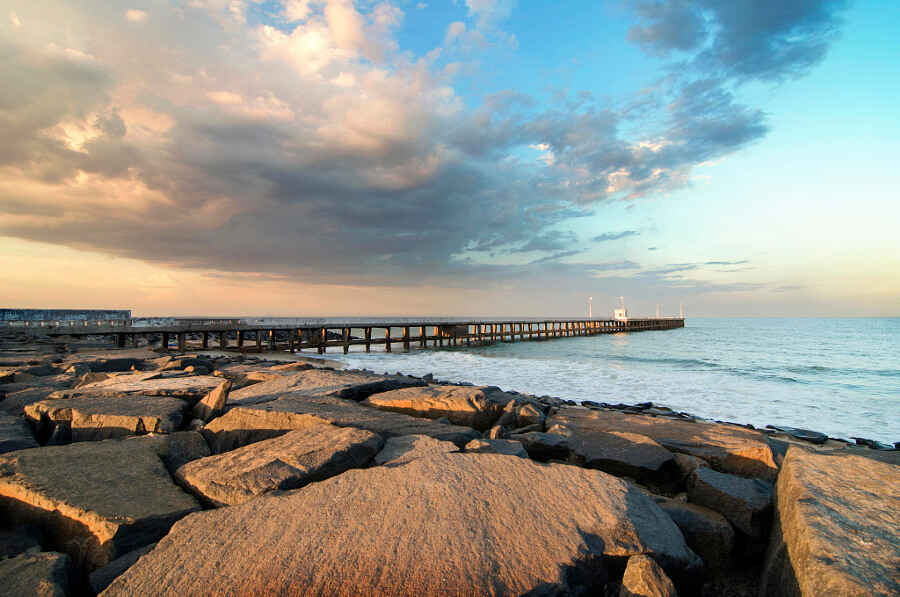 French colony, French war memorials, beaches, churches, etc., there are so many things to see in Pondicherry. You can cover all the attraction during the day hours and spend some quality time at the beach after dusk. There are also some of the best cafes in Pondicherry that you must explore. This is undoubtedly one of the finest tourist places near Tirupati.
Distance from Tirupati: 227 km
3. Lepakshi
The weather of Lepakshi is pleasant all round the year. This is a small hamlet in Andhra Pradesh that has historical and religious importance for the locals here. You will find some major temples here dedicated to Hindu deities like Lord Shiva, Lord Vishnu, and Lord Virabhadra. You can drive all the way from Tirupati to reach this beautiful hamlet.
Distance from Tirupati: 223 km
4. Kadapa
Located in midst of two mountains, Nallamala and Palakonda, Kadapa is one of the tourist places near Tirupati within 150 km. During the 11th and 14th centuries, Kadapa was an important part of the Chola Empire. You can visit this place and take tour of attractions like Chand Phira Gumbadh, Ameen Peer Dargah, Bhagavan Mahaveer Museum, to name a few.
Distance from Tirupati: 142 km
5. Chennai
If you are looking for places to visit near Tirupati within 200 km, Chennai can be an excellent option for you. Chennai being one of the major cities in the country enables you to have a wonderful time here at beaches, malls, local markets, classic dance shows, etc. You can also try some authentic cuisines from the state in various restaurants in Chennai.
Distance from Tirupati: 138 Km
6. Nagari Hills
The famous Nagari hills in Chittoor, can make a great backdrop for your next weekend getaway thanks to its undisturbed flora and fauna, gushing waterfalls and a verdant valley next to the place. It is situated on the banks of Kushasthali River and that blesses these hills with the evergreen landscape. If you are a person who prefers the tranquility of hill stations, you may consider paying a visit to Nagari Hills which is widely considered as the best hill stations near Tirupati.
Distance from Tirupati: 65 Km
7. Horsley Hills
The serenity that you will be blessed with when you are visiting Horsley Hills will make you fall in love with the place. It has all the perfect ingredients for the hillside vacation, complete with the mesmerizing Gangotri Lake, amazing weather and the high altitude of 4100 feet. While there is no dearth of romantic places in Tirupati, this place makes for a great romantic summer retreat for the couples.
Distance from Tirupati: 130 Km
8. Yelagiri
Yelagiri is one of the greenest hill stations near Tirupati, and it is how we all picture hill stations to be, complete with verdant slopes and fruit orchards, and even a waterfall. At an altitude of 3460 feet, the weather at Yelagiri is usually misty and the popular activities including boating at Punganur lake and trekking up Swamimalai hill.
Distance from Tirupati: 200 Km
9. Mypadu beach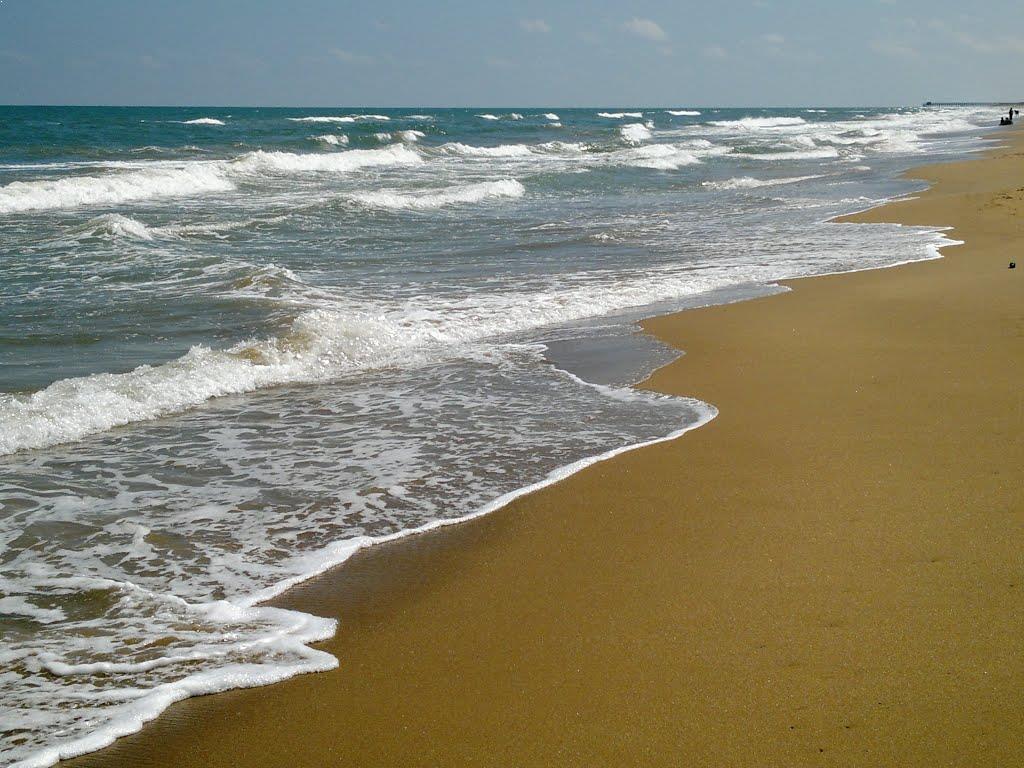 With golden brown sand and fresh clear waters this beach on the Bay of Bengal is nearest beach from Tirupati, and a fascinating tourist destination. The beach and nearby resort are run by APTDC where you can easily get a room for overnight stay.
Distance from Tirupati: 154 Km
10. Breezy beach
As the name suggests, you will actually have a refreshing time at this beach, feeling the sea breeze in the serene environment. Located at a remote area in Valmiki Nagar in Chennai, this is a heavenly place for the couples and even families, who want to stay away from the hustling city life for some time.
Distance from Tirupati: 154 Km
11. Elliot's beach
Named after the famous Chief Magistrate, Superintendent of Madras, Edward Elliot, this is another serene beach located in Chennai. It is situated at a close proximity to Tirupati; thus making it convenient for you to go on a weekend trip. You will also find shacks, eateries, and restaurants at the beach that serve lip-smacking snacks and authentic cuisines of the state.
Distance from Tirupati: 153 Km
12. Covelong
This place will teleport you to a different world, thanks to the breathtaking beauty of the beach and the small fishing village. There are a host of water sports activities and an ancient Dutch fort on the beach. For the travelers going on a trip with their children, there is also the Madras Crocodile bank Trust which is a reptile zoo with various types of reptiles that you can visit.
Distance from Tirupati: 170 Km
When it comes to the best weekend places in Tirupati and nearby, there are a host of choices available to the travelers. If you own a car in the city, you can drive to any and all of these places; otherwise the next best option is to use the car rentals in Tirupati by Revv. With this service you can travel to all of the destinations mentioned above and even more during the weekends and tick off some items from your travel bucket list.
Must Read: Weekend Getaways from Kochi