Choosing The Best Weekend Getaways From Kochi
Looking for weekend getaways from Kochi? Kochi is one of the most beautiful cities in the country and there are several visiting places near Kochi that you can check out as well. The best part is that there are tons of tourist places in Kochi within 50 kms that you can explore on your day off in the city.
At the same time, you can also plan for visiting one day tour places near Kochi or longer trips over the weekend, depending on your own schedule and preferences. Here's taking a look at some of the top places to visit near Kochi on weekends:
Top Weekends Getaways From Kochi
1. Kuttanad
Kuttanad is one of the best one day trip places in Kochi that you should definitely check out before anything else. Kuttanad is known for its regal and splendid backwaters along with its lovely watery channels which contrive to create a picturesque and spectacular ambience overall. This is a great place to relax and is also known for its annual boat race which takes place on the Punnamada backwaters.
Distance from Kochi- 74 kilometres
2. Munnar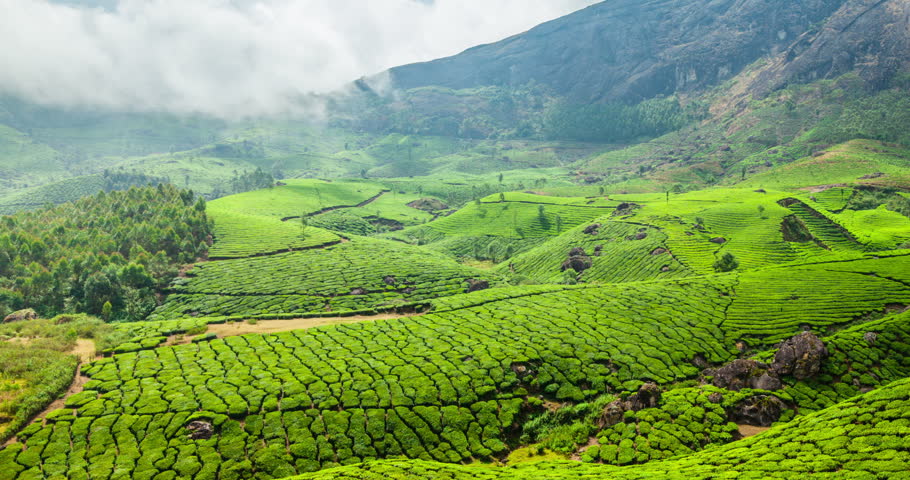 Kochi to Munnar is an extremely popular weekend route. In fact, Munnar is one of the most charming and pristine hill stations near Kochi that should definitely be on your list! Munnar offers amazingly cool and pleasant weather round the year and you will definitely enjoy the opportunity to make merry at Kerala's highest elevation. Munnar offers a breath-taking landscape, complete with beautiful fauna, flora and tea plantations snaking up along the hillside. A poet's paradise wouldn't you say?
Distance from Kochi- 130 kilometres
3. Mararikulam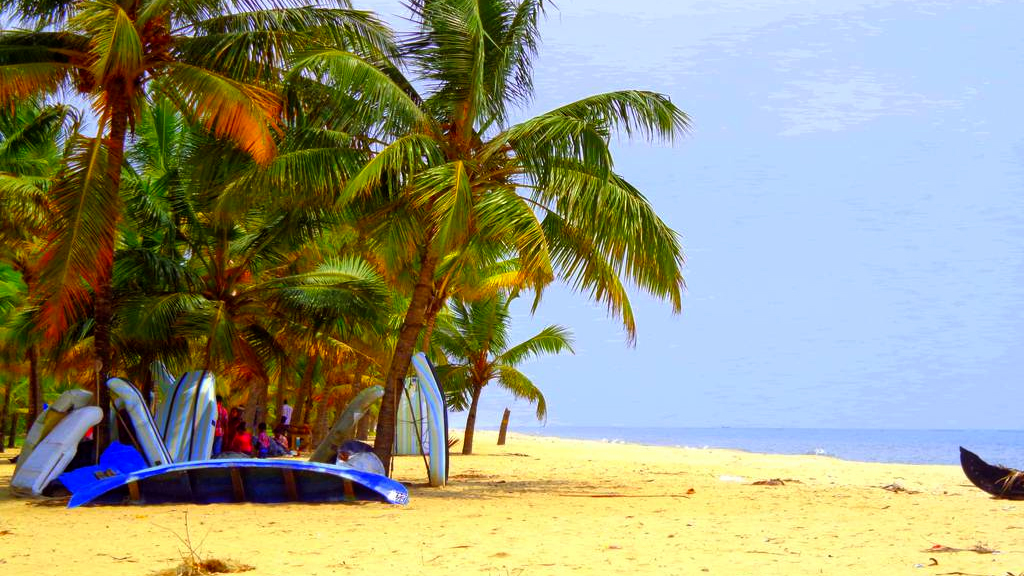 Mararikulam is located within the Alappuzha district and will give you a whale of a time over the weekend, particularly if you are looking for a calm and peaceful place to relax with your buddies or family members. Mararikulam has some of the most beautiful beaches that you will find along with the famous Mararikulam Sree Mahadeva Temple. This is a major draw for spiritually inclined visitors.
Distance from Kochi- 43 kilometres
4. Thekkady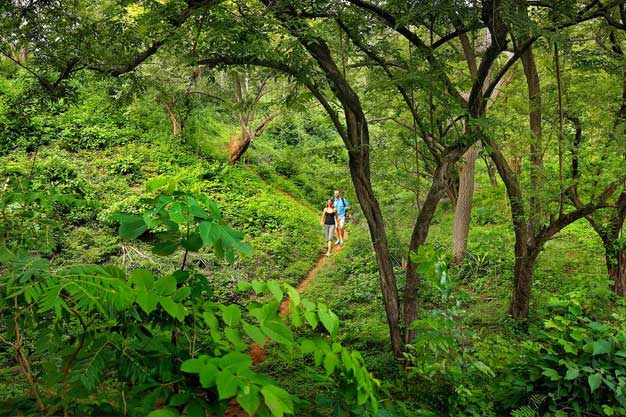 Thekkady is one of the most amazing destinations in close proximity to Kochi. It is known for its Thekkady Lake and the gorgeous Periyar National Park. These are factors which make it a preferred tourist spot. Spot gaur, elephants, sambar, tigers, Nilgiri Langurs and Lion-tailed macaques here. This is an excellent destination for wildlife enthusiasts.
Distance from Kochi- 158 kilometres
5. Vagamon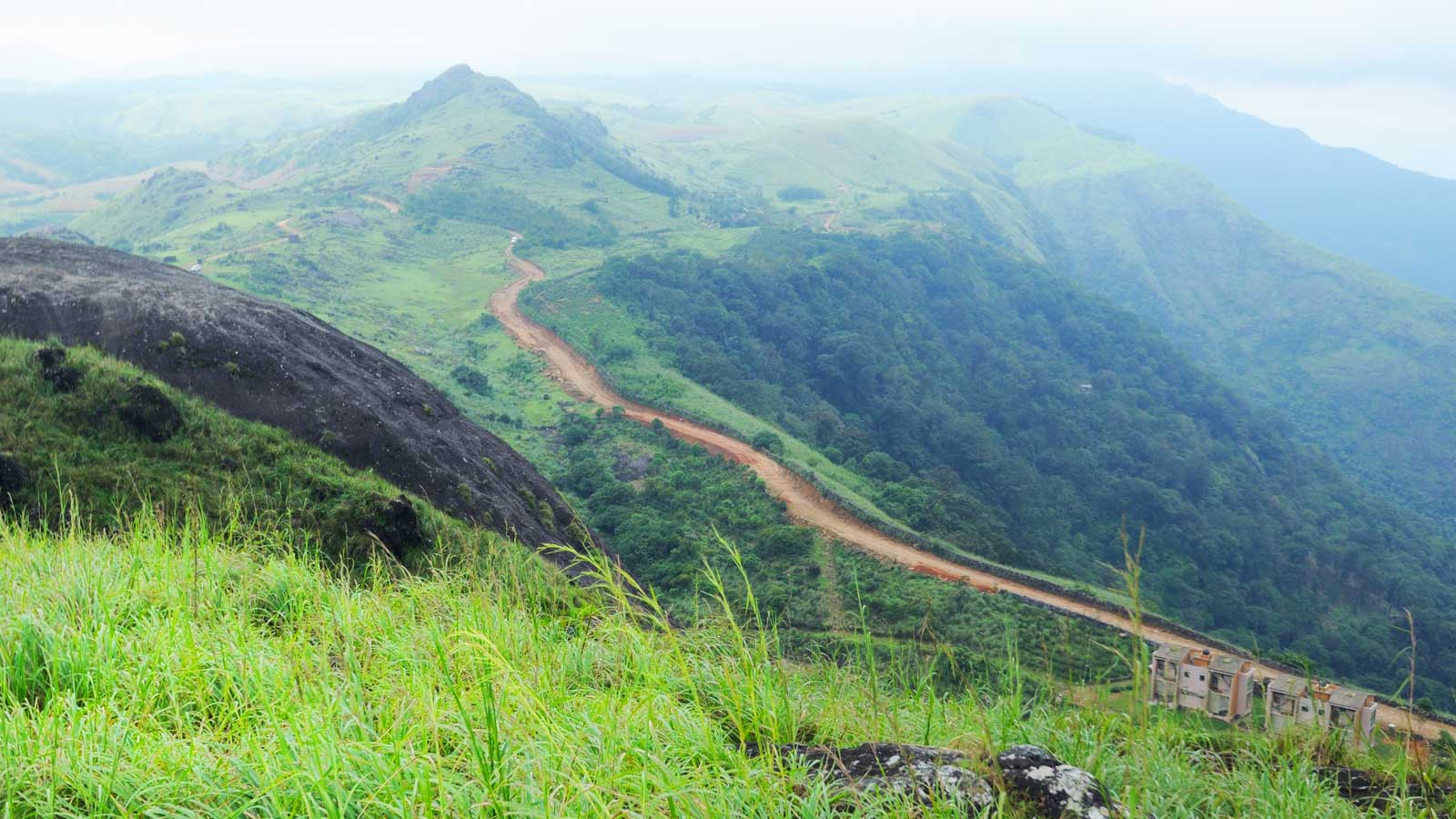 Vagamon is known for its beautifully rolling hills and rounded tops, complete with ample natural greenery. Vagamon is a fabulous getaway for the whole family complete with pristine meadows, tea estates and rows of pine forests that will get you in the mood for hot coffee and long walks alike.
Distance from Kochi- 103 kilometres
6. Gavi
Gavi is a sleepy and quaint village that first found the spotlight when it was featured in Ordinary, the acclaimed Malayalam film. This is a virgin beauty in Kerala's Pathanamthitta district and you need entry passes issued by the Forest Checkpost prior to entering. This is one of those pristine places which you will feel like visiting again and again.
Distance from Kochi- 170 kilometres
7. Varkala
Varkala is a great place for a spot of relaxation with your loved ones and family members. Enjoy the peaceful and gorgeous beaches here along with the panoramic cliff views that you will definitely want to capture on your camera for life! This is one vacation that will see you taking spectacular walks along the coastline, lazing about on the beaches and of course, gorging on tasty bites at the diverse cafes which surround the area.
Distance from Kochi- 160 kilometres
Must Read: Shopping places in Kochi 
8. Malankara Dam
Malankara Dam is one of Kerala's most famous dams and is visited by people for its jaw-dropping views and its pristine positioning right over the Thodupuzha River. This has led to the creation of a splendid lake that attracts tourists in large numbers. This is one of the best places for a quick weekend getaway since it is located in close proximity to Kochi.
Distance from Kochi- 67 kilometres
9. Kovalam
Kovalam is one of the top beach holiday spots for tourists and draws a sizable global crowd as well. Kovalam is known for its pristine beach and the famous lighthouse here in tandem with the black sands which contrive to create a spectacular picture, particularly during sunset. This is one place where you will simply feel like relaxing and doing nothing else!
Distance from Kochi- 211 kilometres
10. Thrissur
Thrissur is a culturally significant hotspot and is located in close proximity to Kochi. This is where you will find several famous temples including the Guruvayoor Temple and also the Vadakkunnathan Temple. The area is also home to several well-known natural reserves including the Peechi Wildlife Sanctuary and Chimmony Wildlife Sanctuary among others.
Distance from Kochi- 86 kilometres
11. Alappuzha
Alappuzha is situated even closer to Kochi and is also called Alleppey. It is a sheer feast for travelers with its strategic location along the shores of the Arabian Sea and its proximity to the Vembanad Lake. The key attractions include the Sri Krishna Temple, Laccadive Sea, Beach, Pathiramanal, St. Andrew's Basilica, Ambalappuzha, Krishnapuram Palace and Edathua Church among many others.
Distance from Kochi- 60 kilometres
These are some of the best weekend getaways from Kochi that you should definitely be ticking off on your bucket list! These destinations promise a lot of excitement, fun and frolic in scintillating packages that will prove hard to resist!