A Perfect Weekend Road Trip from Ahmedabad to Gir National Park
A perfect weekend trip isn't just about relaxing near the sea or trekking on the hills and mountains! For animal and adventure lovers, it goes far beyond that! And wildlife spotting and visits is considered to be the most thrilling and captivating experience that should be tried at least once in your lifetime! So, if you are looking to do something out of the world this weekend, why not travel from Ahmedabad to Gir Forest National Park?
Founded in the year 1965 and declared as a national park in 1975, this National Park in the Gujarat state of India was initially started to preserve the (near to extinction) Asian Lions. The large zone extended to around 260 Km has been a successful step to preserve these lions and there's been a considerable increase in their numbers since the years that this national park was created. Apart from these lions, the hill terrains are also a home to the jackals, deer, leopards, crocodiles and other such wild animals apart from the 300 species of birds.
Places to Visit between Ahmedabad to Gir National Park
Things to do at the Gir Forest National Park
Quick Information to Remember
For better convenience and easy travel, take a look at the Ahmedabad to Sasan Gir Distance, Duration, Driving Direction information below:
Best time to visit the Gir National Park
As the weather of the Gir Forest Park goes from being wet and dry at the same time, you can visit here throughout the year. But if you want to watch maximum animals, then the best time to visit Gir National Park is from September to April, when you can watch lots of migratory birds in this territory too.
Distance from Ahmedabad to Gir National Park
The distance from Ahmedabad to Sasan Gir National Park is 350 Km via car.
Time required

Routes to reach Gir National Park from Ahmedabad
Commuting from Ahmedabad to Gir National Park is quite a smooth ride with well maintained roads and highways. And if you have a self drive car rental from Revv the ride is even better. But there are two routes that can help you reach there without much hassle. But we recommend you take the first route in order to reach your destination earlier (saving about an hour).
1. Route 1:- Starts from Ahmedabad towards Sarangpur, then heads to Amreli and finally leads to Gir Forest National Park.
2. Route 2:- Commences from Ahmedabad leading to Limbdi towards Rajkot and eventually to Gir Forest National Park
Places to Visit between Ahmedabad to Gir National Park
On your journey towards the great national park, you'll obviously visit some of the prominent places which do deserve a stopover. Let us tell you about some good places to visit between Ahmedabad to Gir National Park. If you pay heed to what we suggest, it will surely shower some extra spice on your already exciting trip!
1. Sarangpur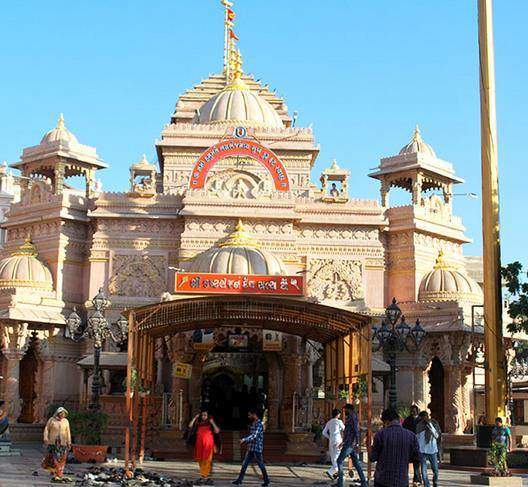 Located at the Botad District, Gujarat, Sarangpur, even called Salangpur, is a quiet but charming village known for its historic monuments and religious temples. You shall surely spot some large and colourful peacocks dancing here when you are exploring the historic temples like Swaminarayan, Yagnapurush Smurti and the famous Sarangpur Gate. Don't forget to make the use of your camera!
2. Amreli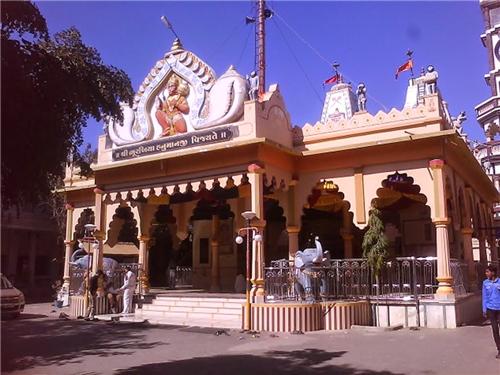 A hidden district located at western parts of Gujarat, can be dated back to the 6th Also known as Anumanji, this town is a sure visit if you are crazy about temples and palaces that take you years back in the pages of history. Do explore the Nagnath Mandir, Amreli Tower and the palace of the king while you're here.
3. The Gir Forest National Park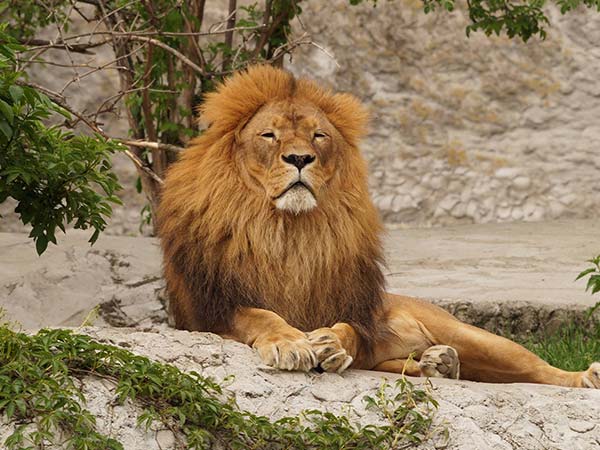 Now your final stop will obviously be at your destination — that is, the Gir Forest National Park. Though verified as a National park just around 30 years back, this place was actually declared as a reserved place for lions by Mohammed Rasool Khanji, the nawab of Junagadh, after understanding the danger to the lions in the area. He even prohibited shooting of these lions, and hence saved them for decades to come. This forest is a heavy weighing destination that lets you explore more beyond just the lions and other animals.
Things to do at the Gir Forest National Park
The rich experience of exploring the most amazing national park of India gets more awesome if you follow the below list of the top things to do at the Gir Forest National Park:
1. Jungle safari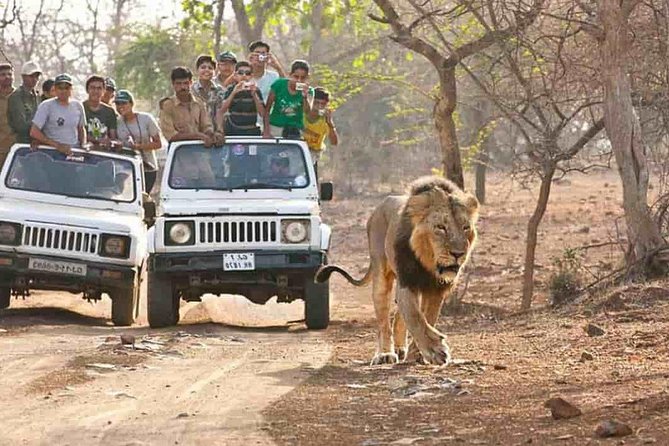 It goes without explaining that to view the big cats in their natural habitation, you'll need to visit them in a jeep by taking a jungle safari. You can hop into the vehicle to do the same at morning 8-11 or in the afternoon between 3-5. And be sure to book beforehand, as the jeep safari doesn't allow more than 6 persons in a single automobile. We are sure you are going to be thrilled by this trip around the park with wild animals and greenery all around.
2. Exquisite shopping at the Gir National Park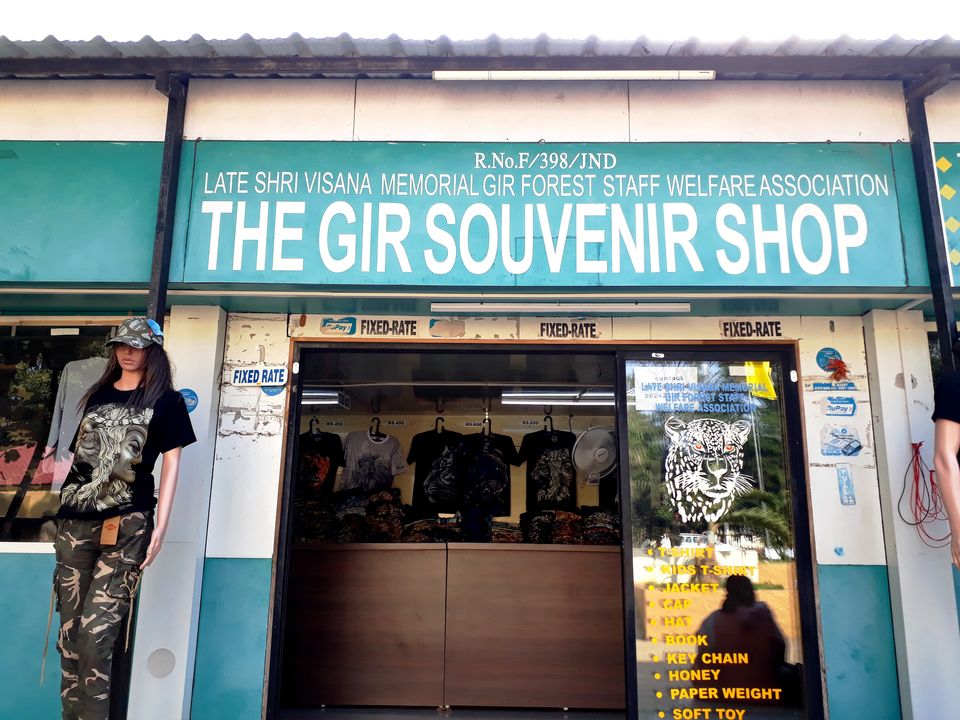 When you are free after your safari ride, you can choose to do your favourite task — shop here! This place boasts of offering some exquisite and unique handicrafts, patolas, bandhani, the traditional ghagra and choli attire of the locals, and even wooden toys. The lines of stalls starting from the entry gate are really tempting and display a wide variety of Indian artistry and handicrafts.
3. Enjoy the tribal festival with the tribes

There are two prominent tribes residing in this area — the Maldharis and the Siddis. Each year, these tribes especially organise festivals that include the visitors – they invite you to enjoy a fun and entertaining time with the locals. This festival is called the Dang Darbar, and is mostly held around the time of the festival, Holi. It's something that you should really do when you are here to know more about the local people, their ways of life, enjoy their festivities and learn about their culture.
4. Bird Watching at Sasan Gir Forest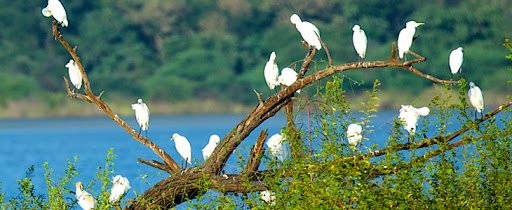 You couldn't complete your trip to the national park if you aren't spotting some really rare beautiful birds during your travel by road from Sasan Gir to Ahmedabad. You can be lucky enough to even view the migratory birds like woodpecker's flamingos, Pygmy woodpecker and Bonelli eagle.
5. Learn more about crocodiles at their breeding centre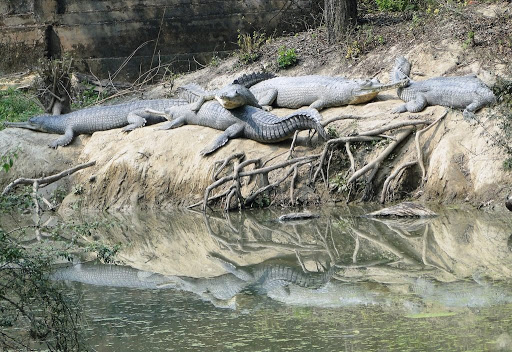 The crocodile breeding centre situated near the Sinh Sadan, would impart a wonderful experience of watching the breeding procedure of crocodile, which is one of a kind of experience for sure.
This national park is also surrounded by lots of luxurious resorts and hotels to make your trip more perfect and comfortable. In a nutshell, this trip is a complete package of wonder and awesomeness!