Enjoy your New Year Weekends at these Holistays near Delhi
Delhi is the capital of the country but also one of the major tourist destinations that people around the world visit to witness the amazingly warm culture and Indian hospitality. There are plenty of things to do in and around near Delhi and if you live in this city or planning to visit here, you will have numerous activities and options to experience in the city. If you are planning a trip in or near the city in the winters, which is the best time to travel near Delhi due to the pleasant weather, we have some great places where you can stay. Enjoy these great weekend holistays near Delhi to have a remarkable holiday experience.
 10 Tourist places for stay nearDelhi 
1. Lohagarh Fort Resort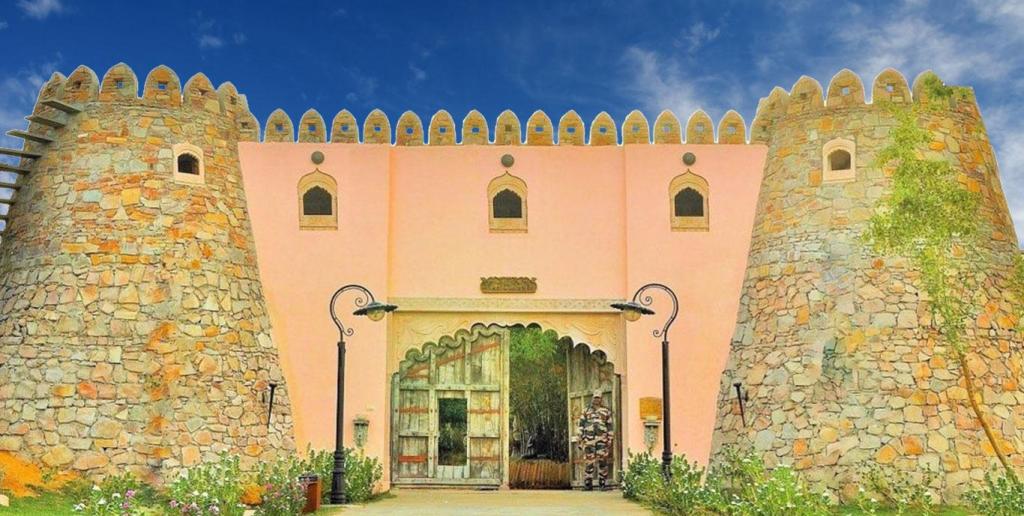 One of the places to stay near Delhi that is known for its luxury is Nahargarh Fort Resort. You can enjoy several things here such as an Elephant safari tour, a spa, and several games. The resort has a private pool, and you can take some relaxing dips into it. The resort is super family-friendly and you do not have to think twice before booking your stay here.
Distance from Delhi: 258 km
2. Heritage Village Resort & Spa Manesar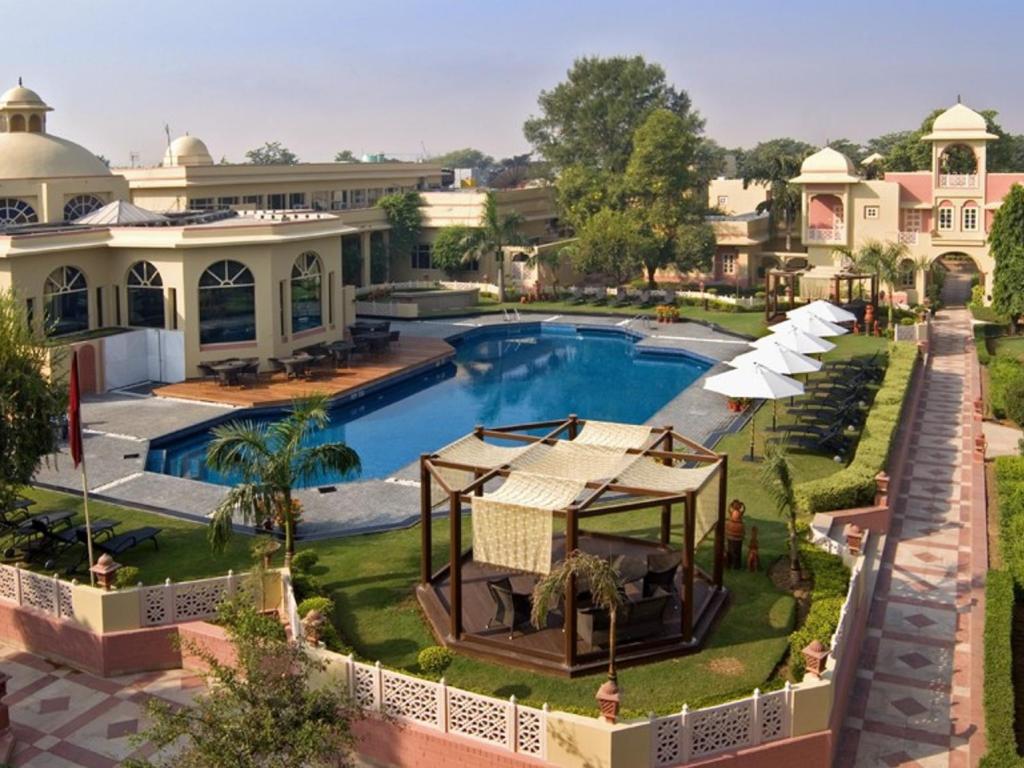 Situated at the Delhi-Jaipur Highway, Heritage Village Resort & Spa Manesar is around half hour's drive if you are starting from Delhi International Airport. It is one of the famous heritage resorts near Delhi where you will get all the facilities that are usually offered by the Five-Star hotels. You can start your New Year amid luxury as you stay at Heritage Village Resort & Spa Manesar.
Distance from Delhi: 43 km
3. Botanix Nature Resort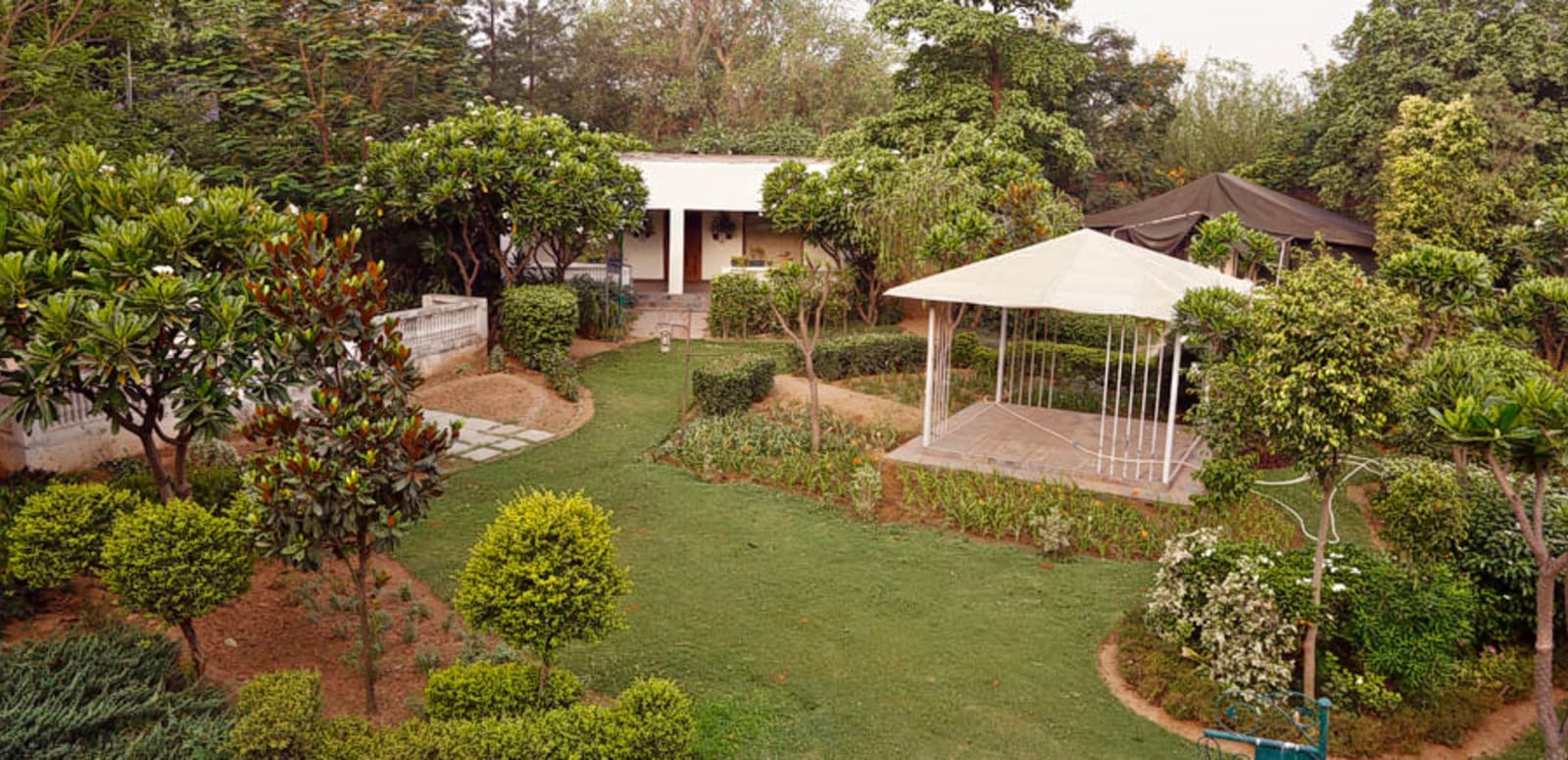 Located on the foothills of the Aravali Hills, Botanix Nature Resort is one of the best nature resorts near Delhi for the weekend. The adventure camp and farm resort is the perfect place if you want to stay amid nature while indulging in various fun activities. Since it is situated close to Delhi, you do not even have to worry about being far away from home.
Distance from Delhi: 51 km
4. Surjivan Resort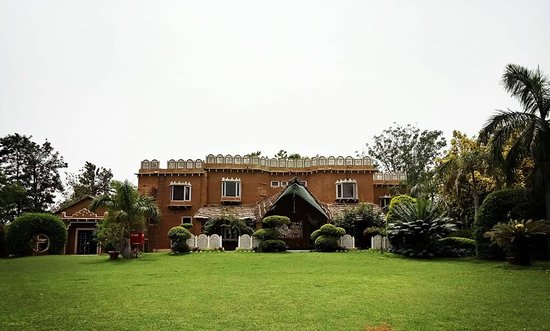 The thatched roof, clay walls, and the village-like set up at this resort make it unique. The plus point is that it is so close to Delhi that you can go for a picnic and come back the same day. You can also stay at night here if you want, and you will love every bit of their set up and hospitality. There are various activities that you can indulge in here, such as rappelling, gun shooting, zip-lining, and taking a tractor ride, etc. This is one of the best weekend getaways from Delhi that everyone can enjoy.
Distance from Delhi: 29 km
5. The Westin Sohna Resort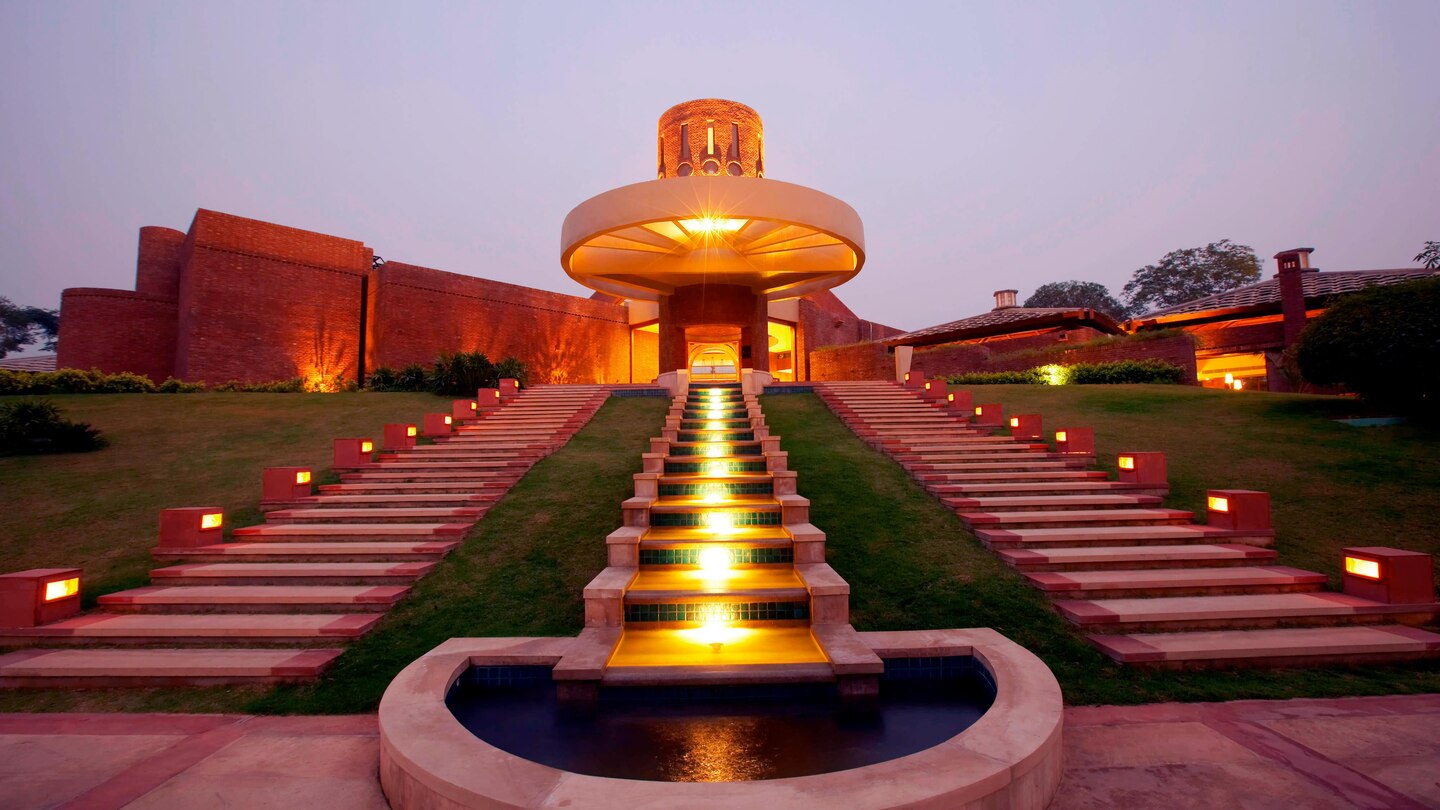 If we are talking about resorts near Delhi for couples, The Westin Sohna Resort is one of the best. Surrounded by verdant landscapes and eye-catching water-bodies, this resort looks outstanding with its grand architecture. Spend your weekend this New Year, relaxing and rejuvenating at this resort.
Distance from Delhi: 64 km
6. Aapno Ghar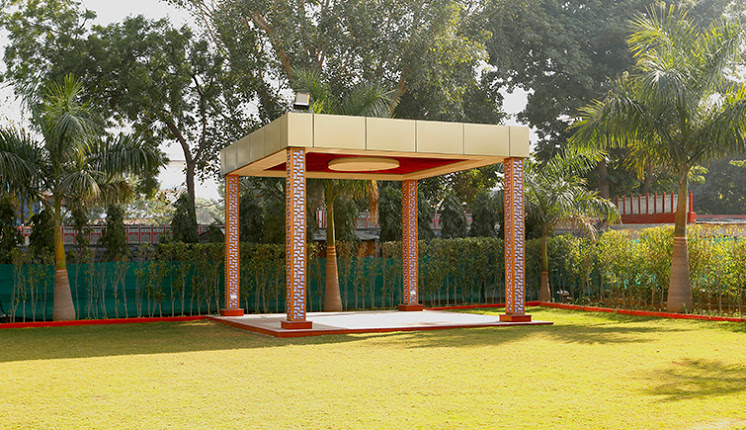 Spare some time from your busy urban life and book your stay at Aapno Ghar. The comfort you will get here is actually like that you find at your home, and paying some extra fee can enable you to enjoy activities in their waterpark. The resort also boasts of its multi-cuisine restaurant which serves some lip-smacking cuisines. You can go to the resort with your family so that the family members will be able to relax here.
Distance from Delhi: 24 km
7. Peepal Kothi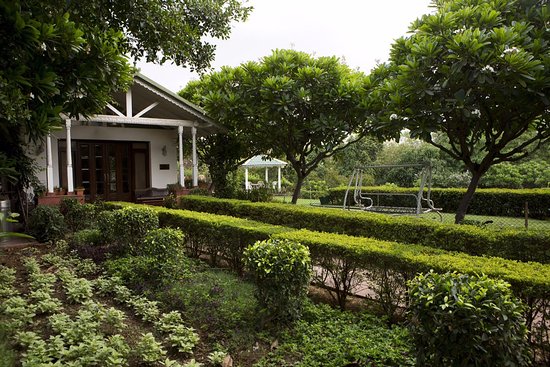 Peepal Kothi, located in Mewat, is a farmhouse near Delhi for the weekend. The farmhouse is surrounded by the Aravalli hills, and also offers several amenities that you would need to relax. Staying at Peepal Kothi is one of a kind experience and to make the most out of your weekends around the New Year, you must book your stay here.
Distance from Delhi: 97.8 km
8. The Village House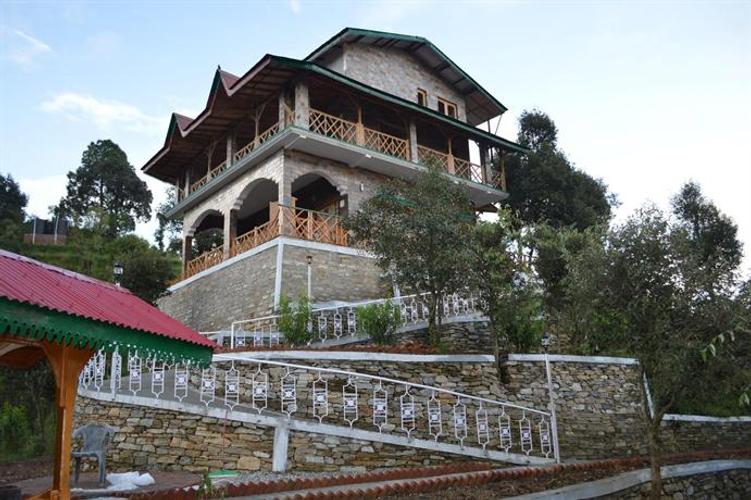 Situated in Almora, The Village House covers an area of 10-acre of land and offers a memorable experience to the guests. Along with all the luxury amenities, you will also be able to experience farming, trekking, and forest hiking when you are here. Dig into the Kumaoni traditional cuisines served here.
Distance from Delhi: 370.3 km
9. Solluna Resort
Solluna Resort is one of the best hill resorts near Delhi that you must go to at least once in your life. There are various types of cottages and you can choose the one that is right for you. Spend your New Year's weekend in the lap of nature with the best amenities ever.
Distance from Delhi: 307.8 km
10. Banni Khera Farm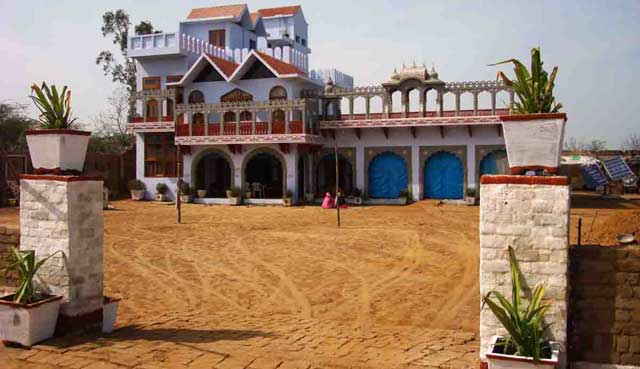 Located in Rohtak, stay at this farm and enjoy the experience of staying at a haveli. There are also 15 Swiss tents here which you can choose to stay at. Both the haveli and the tents face the lake and are situated in midst of lush greenery.
Distance from Delhi: 66.2 km
These holistays near Delhi are great options for people who are craving a vacation but due to only having time during the weekends keep on postponing. All of these p[laces offer top-notch hospitality and great for people with all ranges and budgets. Taking a self-drive car on rent from Delhi will be even more enjoyable as you can travel whenever you want. The cars can easily be rented from Revv in just a few steps by visiting the Revv website or installing the Revv App.