Slice of 10 Best Winter Paradises in Himachal Pradesh
Himachal Pradesh touched by the winter takes on a whole new identity. Winters are also considered the best time to travel in Himachal Pradesh. There are plenty of places that get completely covered by the snow providing the tourists many things to do in Himachal Pradesh from skiing to enjoying the snowfall. If you too want to witness this magical landscape, all you need to do is head over to Himachal and enjoy the many winter attractions there. There are many places in Himachal that you can visit to enjoy the bone-chilling but utterly mesmerizing winters and we have listed some of the best ones below.
10 Best destinations in Himachal Pradesh for winter holidays
1. Kullu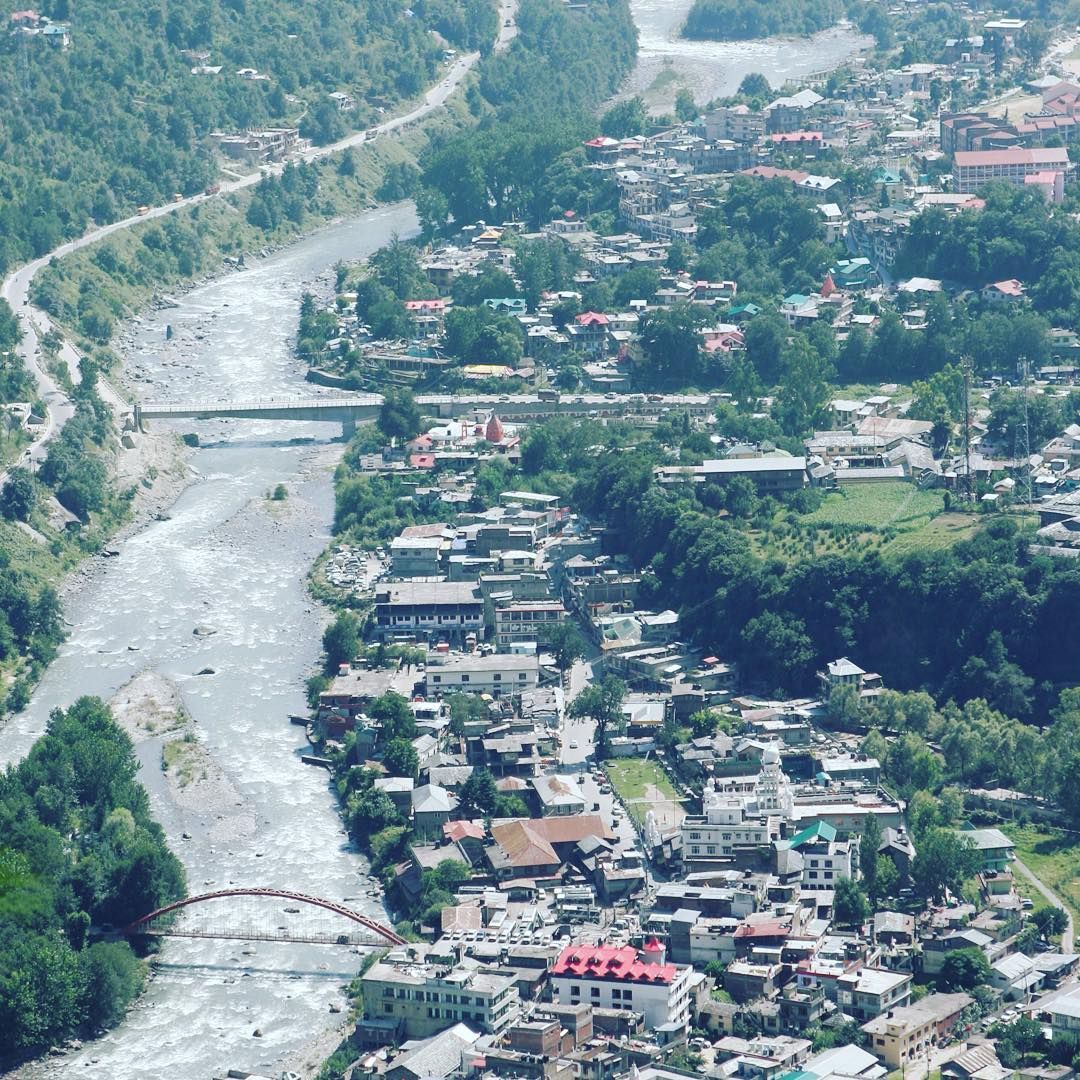 As we talk about the best hilly places to stay in Himachal Pradesh, we cannot just miss out on Kullu. One of the famous hill stations that is frequented by tourists all through the year, Kullu is known for being a photogenic valley. With the orchards, gorgeous streams, and verdant meadows, Kullu is a magical place that you can visit, especially during the Winters. You can also indulge in activities such as river rafting, trekking, and paragliding. 
Tourist attractions: Hot springs at Manikaran, Kheer Ganga, Himalayan National Park and Temples of Raghunath and Bijli Mahadev
2. Kufri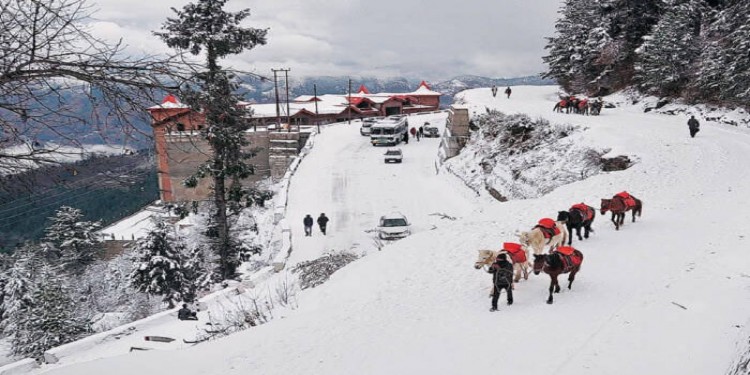 How about playing with snow and even making a snowman this winter? Well, you can make it all happen by visiting Kufri. It is certainly one of the snowing places in Himachal Pradesh. The peaks of the majestic Himalayas remain covered under snow and you can try snow sports like the skiing here. 
Tourist attractions: Himalayan Wildlife Zoo, Kufri Fun World, and Annual Winter Sports Festival organized by HPTDC
3. Kasol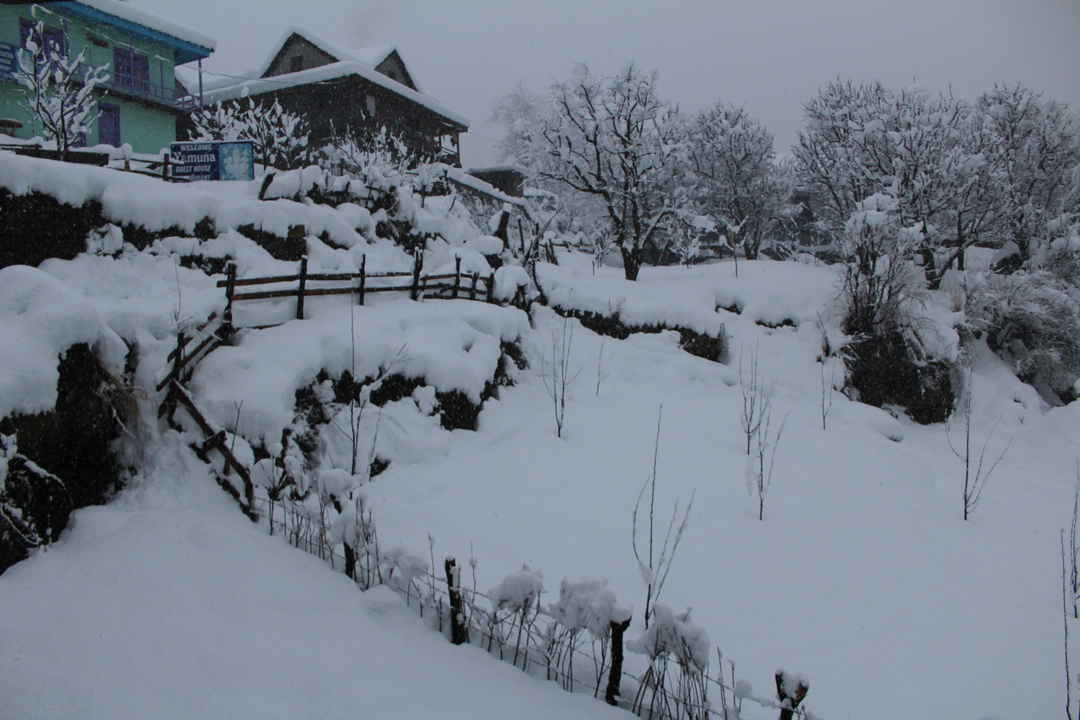 You will find a lot of tourists from other countries here. Kasol is known for its scenic beauty and chilly weather. Whether you want to go trekking or enjoy camping, you can do all of it here. It is certainly one of the places to choose for the best road trips in Himachal Pradesh in winters.
Tourist attractions: Kheerganga trail, Manikaran Sahib Gurdwara, Parvati River, Tosh, and Malana
4. Khajjar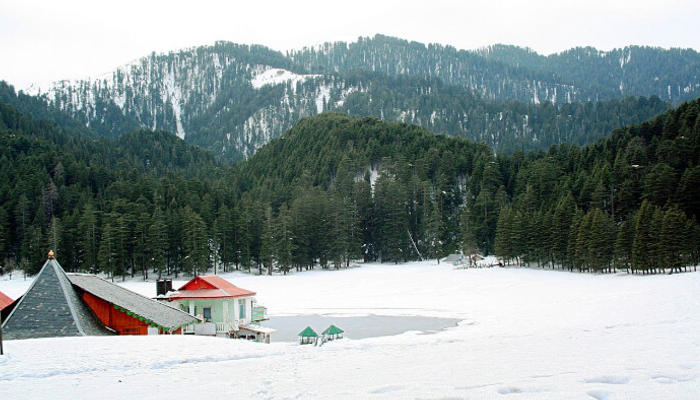 Khajjar is compared with Switzerland, and even often called as Mini-Switzerland. The combination of landscapes, lakes, and forests, make Khajjar one of the places to stay in Himachal Pradesh. You can visit several temples here and even can try various outdoor activities. You will find many hotels and resorts to stay in at this hill station.
Tourist attractions: Kalatop Wildlife Sanctuary, Khajjiar Lake, Golden Devi Temple
5. Tirthan Valley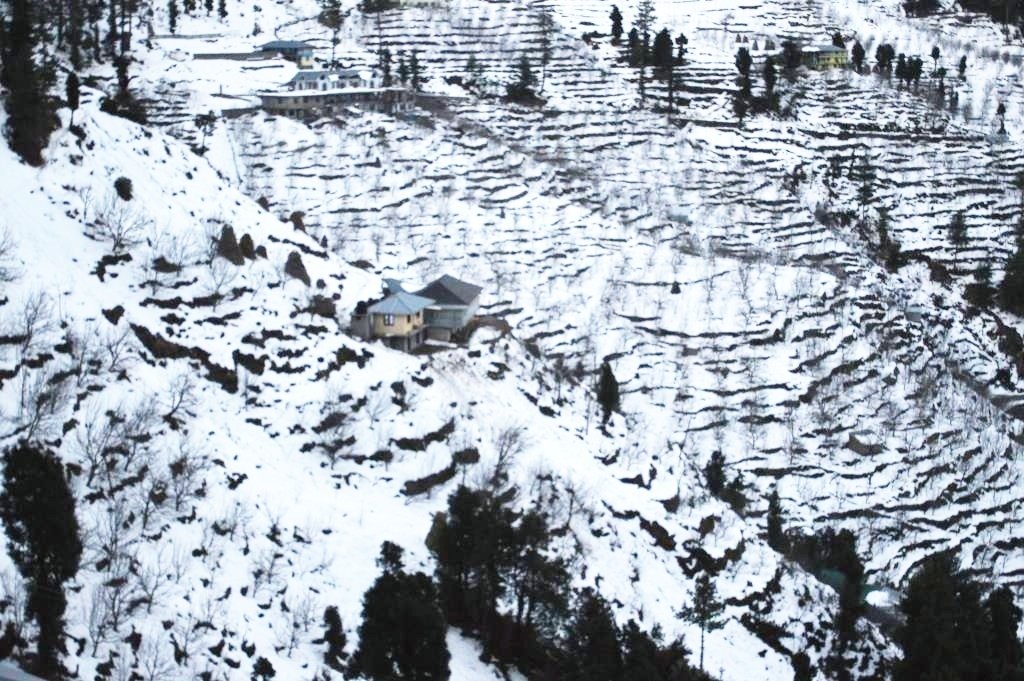 One of the perfect weekend getaways in Himachal Pradesh, Tirthan Valley is certainly the place that you must visit during the winter. The valley with its scenic beauty is a heaven for nature lovers. There are several adventurous activities organized which you can take a part in.
Tourist attractions: Waterfalls, serloskar Lake
6. Palampur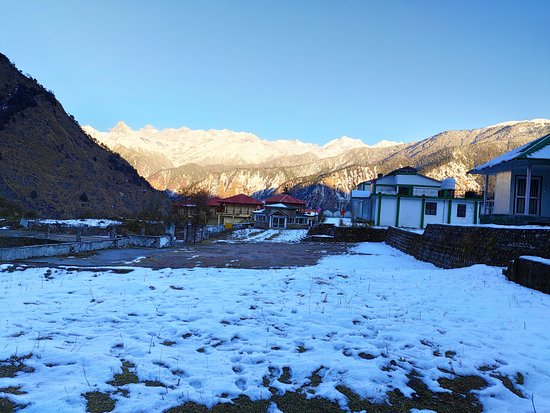 Palampur is one of the best places for vacation in Himachal Pradesh. The small hill station is quite famous among the tourists for its lush green tea gardens, pristine waterfalls, and perfect weather. The verdant pine forests add to the beauty of the place. Spend a few days here and you will be able to find peace.
Tourist attractions: Chamunda Devi Temple, Kangra Fort, and Dhauladhar National Park 
7. Dharamkot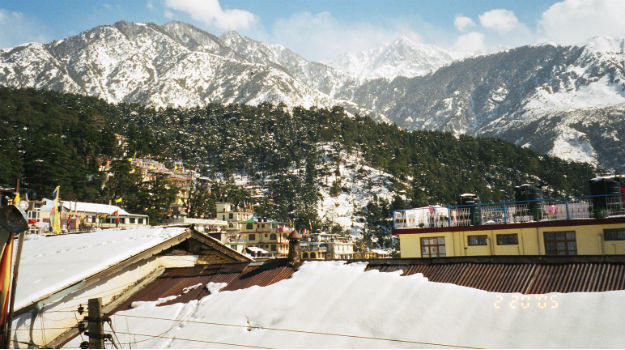 Located very close to McLeodganj, Dharamkot is a typical village you will find at the Himalayan Ranges. Dharamkot is emerging as a tourist attraction; however, the crowd is lesser than what you will find at other destinations in the state. To stay here, you can book a homestay and you must visit the cafes that offer sumptuous food.
Tourist attractions: Galu Devi Temple and Masroor Rock Temple
8. Tabo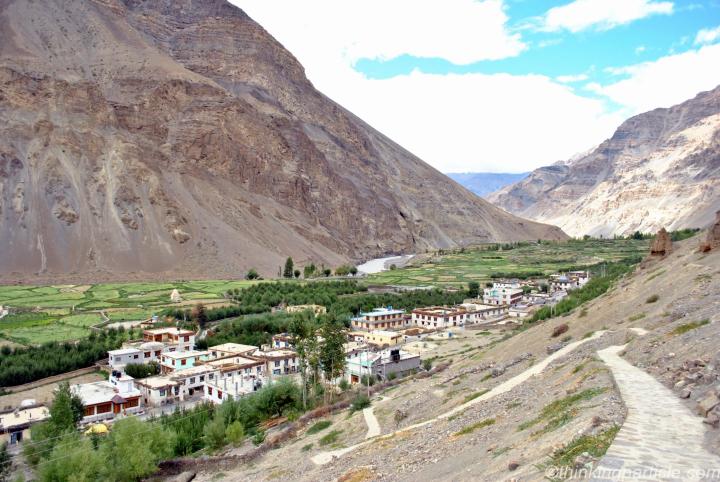 Perched on the bank of River Spiti, Tabo is a small town that exhibits Tibetan and Buddhist culture. While you visit the monasteries here, you will be able to hear the chants and prayers of the monks. If you want to spend some time amid tranquility and a peaceful environment, you must head to Tabo.
Tourist attractions: Mahakala Vajra Bhairav temple, Chogskhor monastery, Tabo monastery, and Dromton temple 
9. Parwanoo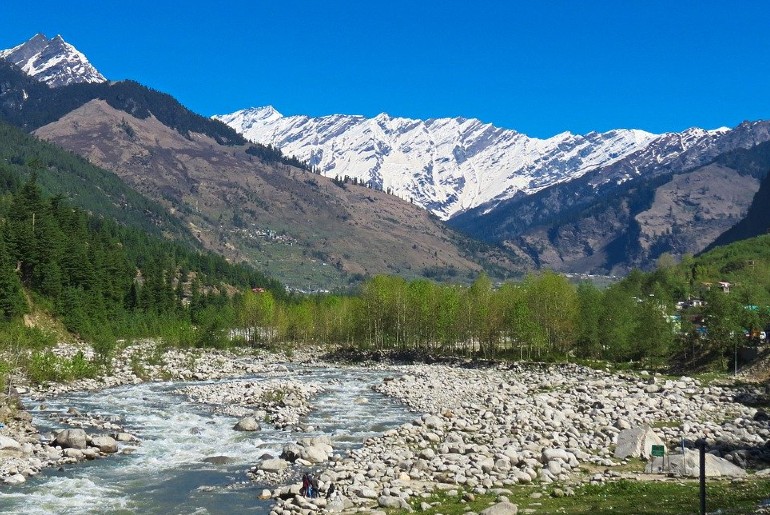 Parwanoo is a blend of peace and thrill. Wondering how these two can be possible at one time? The place is peaceful and surrounded by scenic charm, while you can also get some adrenaline rush by trying their cable car ride. The aura of Parwanoo is truly refreshing and rejuvenating. You will also find some of the best resorts in Himachal Pradesh for a family holiday here.
Tourist attractions: Fruit Orchards, Gurkha Fort, Cable car ride, Kali Mata Temple, and Mansa Devi Temple 
10. Mashobra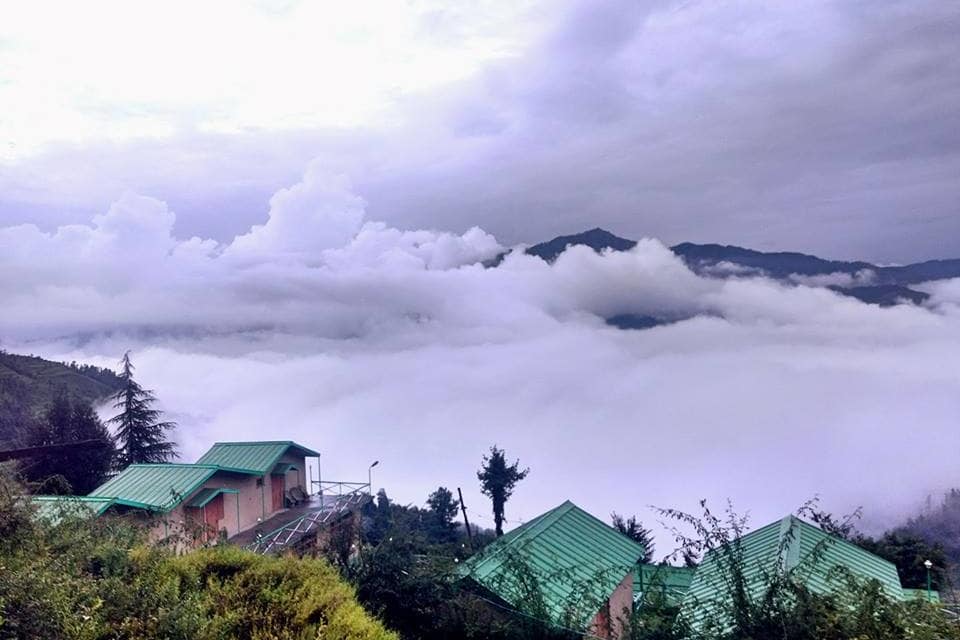 If you have plans to visit Shimla this winter, spare some time and head to Mashobra as well. A quiet place that is not crowded at all, Mashobra is the apt destination for people who breathe adventure. The activities that you can experience here include mountain camping, biking, paragliding, quad biking, and river rafting.
Tourist attractions: Craignano, Mahasu Peak, and Reserve Forest Sanctuary
Visiting Himachal is stepping the foot in the reign of Himalayan snow that has its majestic beauty and grace. To experience it fully, winters are the perfect opportunity. If you too feel the pull of Himachal all you need to do is head to Himachal Pradesh and ensure you are sufficiently packed with warm clothes. The best way to travel here is by taking a Revv car on rent so that you always have a dependable and maintained ride with you. To begin you can head to the Revv website or install the Revv App.