Let's Celebrate the Vacation on Tamil Nadu Beaches
They say Tamil Nadu is the biggest answer to your prayers if you are a sea loving person. The State that prides in providing India with one of the greatest dance forms (the Bharat Natyam) and having some of the holiest and spectacular temples nesting there, doesn't stay behind in providing you with some intoxicating and gripping beaches. And this is not all, the State has some ravishing green natural offerings along with some incredible architectural blessings as well. And if this wasn't enough, the wildlife of this state makes it one of the proudest one in the entire country. 
Enough of bragging about Tamil Nadu!  We are sure you wouldn't believe it all unless you witness the beauty and excitement this place offers. And we have got the best way chalked for you to experience it all along with the most exciting things to do in Tamilnadu. Grab a car and take a long vacation towards the southern part of India. We are sure the welcoming and hospitable people out here would be too happy to let you in and indulge in their cultural traditions and even explore their wonderful beaches.
Important points to remember when visiting Tamil Nadu:
Best time to visit Tamil Nadu — The best time to visit Tamilnadu is from November to March. During this time the climate here is comparatively colder and provides a wonderful ambience for you to enjoy a fabulous time in Tamil Nadu sightseeing all across the State comfortably. Well, there are even some prominent temples in Tamil Nadu which are open all throughout the year and that is why if you want to know of the best time to visit these temples, then you are welcome here whenever your heart seeks the blessings.
Types of visits recommended — Beach visit, leisure trips, religious journey, historical holiday, and wildlife trip. 
4 Perfect Beaches in Tamil Nadu for Holiday 
When it's Tamil Nadu, you aren't short of the places to admire and visit over here. There are more than 100 places to visit in Tamilnadu which are extremely exceptional, and you won't find anything alike anywhere around the world. In fact, the sea city, Chennai, is one of these places which would make your journey fruitful. Then there are also those important places which pride in having the religious temples which invite pilgrims all throughout the year. We also have Kanyakumari in the extreme tip of India, an incredibly beautiful location with greenery that is worth exploring. And even Rameswaram holds a significant place in the map of tourism of this State. But hey, don't get diverted!  Aren't we hitting this State to explore the astounding beaches in Tamilnadu? So, let's take off in your car with your swimsuit and your towels and let's see what the sea and sand have to offer to us. 
1. Marina Beach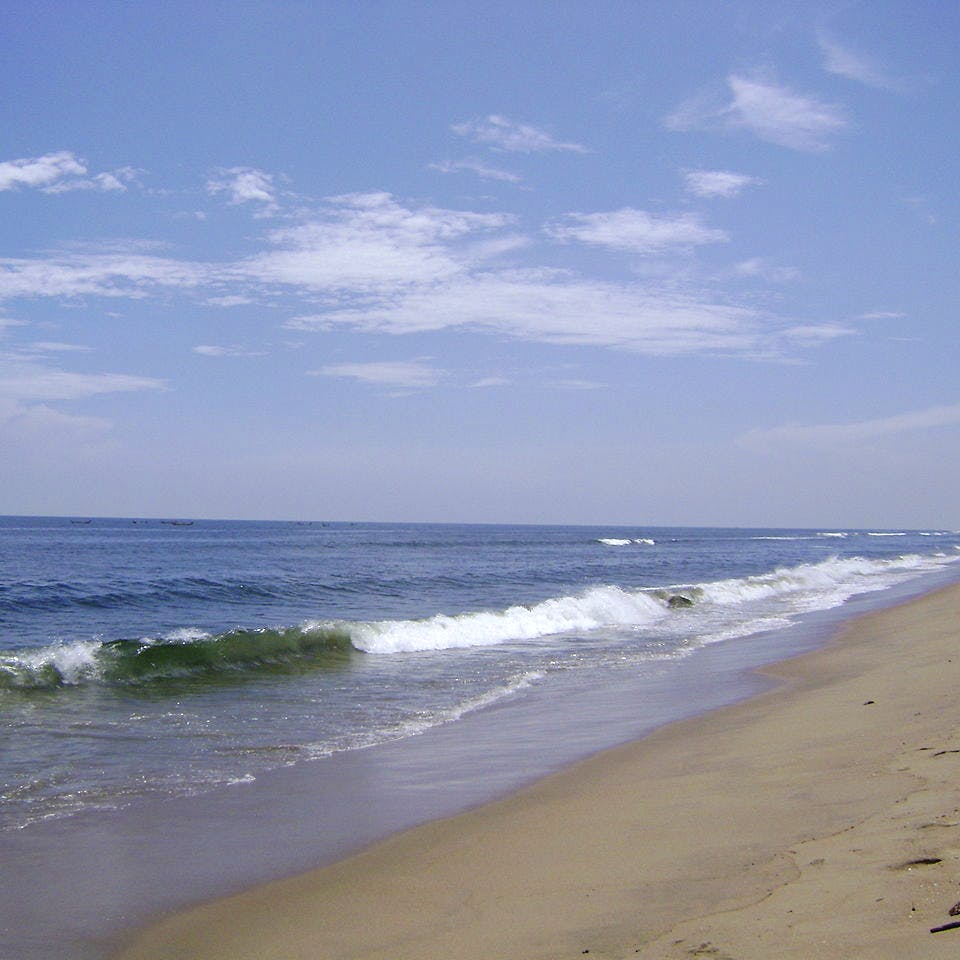 We are first driving towards the Marina Beach which is located in the heart of Chennai. This beach is the largest natural urban one in the country which is stretched straight for 13 kilometres. And do you know what is more intriguing? It is also the second largest one in the entire world and you will find this to be the most crowded beach with almost 30,000 visitors in a day. So, you can well imagine how ravishing and fascinating this beach would be. The white sand that this beach prides of is stretched towards infinity. And you will see a lot of buzz around here with the merry go rounds, shops selling goods and even food stores in this area. So, if you want to enjoy a wonderful time with your loved ones, visit the Marina beach and walk under the hot sun on the soft sand amidst the cool breeze. 
2. Mahabalipuram Beach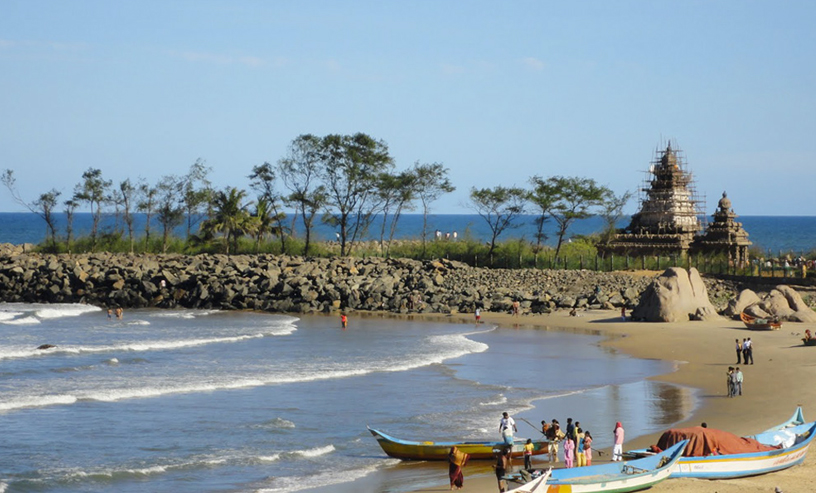 This beach is one of the most astounding Tamil Nadu beaches attractions located just some kilometres away from Chennai. You can easily reach here with the help of a self driven car. The beach here is quite warm and calm and simply inviting. But that doesn't explain it all. You can enjoy your time at the Mahabalipuram Beach by exploring the water sports that this beach offers. There are also lots of temples located specially in this area that makes it also a religiously special location. So, our trip over here is full of exciting activities, leisure time at the beach, and even worshipping the Lords.
3. Kovalam Beach
You wouldn't have your share of enjoying the beach life at Tamil Nadu if you aren't visiting Covelong Beach or the Kovalam Beach as it's pronounced. This beach has an important history as was a prominent port for the Britishers and the French earlier. Today you will see a mixed crowd of tourists and locals enjoying the free space of this beach. Apart from the softest sand and the azure sea, you can indulge in extremely exciting water sports like surfing over here. And this isn't all — you can even try your luck in fishing here. 
4. Sothavilai Beach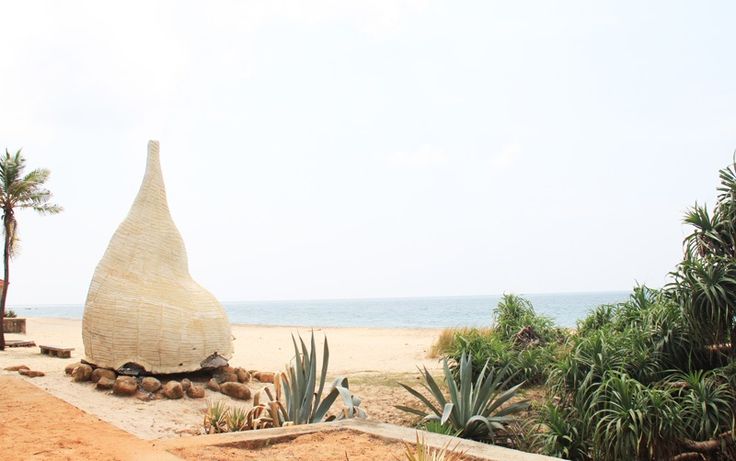 We hope you aren't tired of enjoying the beaches! You can next take your car towards the Sothavilai Beach, the purest and most pristine beach of Kanyakumari, Tamil Nadu. It's an offbeat location that most of the tourists aren't still aware of. So enjoy this unadulterated location with its gripping beauty and distinct charm. The white sand and pure water of this beach is what makes it so very attractive and charming. You can spend a relaxing afternoon in this place and even stay at the cottages if you like. 
We agree that these beaches are worth wheeling for hours and each one has its own distinct charm and beauty. But you couldn't deny that even Ariyaman Beach, KunthuKal Beach and more such beaches should be explored when you have the time and leisure. But for now, we hope you had your share of the sun and the tan that you intended to have. And of course, you could enjoy the ease of driving along the wonderful and wide roads of Tamil Nadu because of the spic and span rent a car from Revv. After all, you are visiting one of the most culturally rich and artistically knowledgeable States of India. It should be worth every minute of your journey.