Incredible Jungle Camps in India to Reconnect with The Nature
The year is going to end soon and we all need a break after working hard the entire year, don't we? If you too are desperately looking for a break from your busy schedule then you must surround yourself with greenery and seek peace. Well, if you want a mix of unwinding and thrill at the same time, you can go to jungle camps in India. Sounds interesting? It indeed is! There are various types of forests in India such as tropical, subtropical, evergreen, and sub-alpine. Therefore, if you are looking for camping sites in India, you can choose any of these.
Here are 6 best campsites mentioned below:
1. Jungle Livinn, Chail, Himachal Pradesh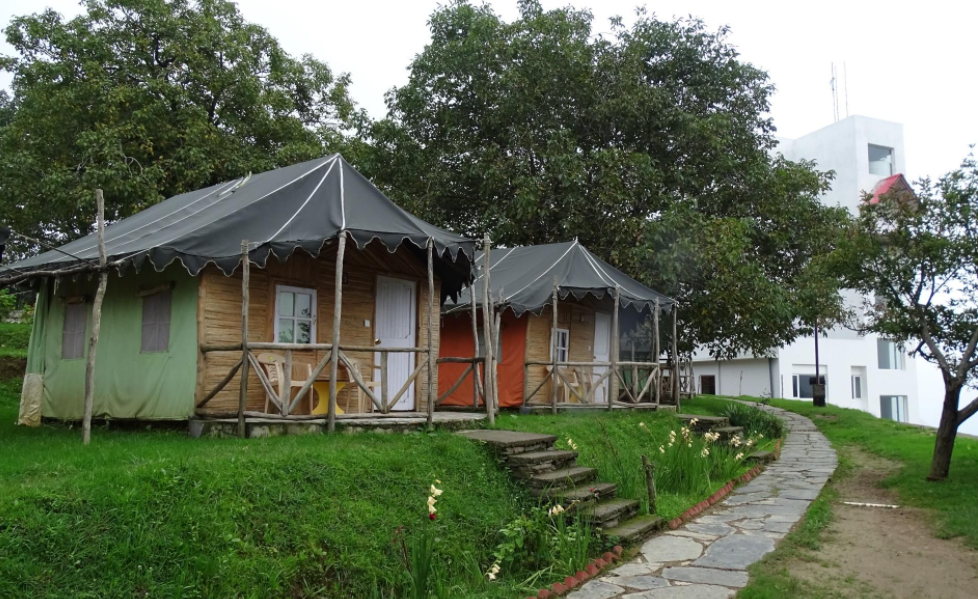 Located in one of the serene hills in the Chail district of Himachal Pradesh, Jungle Livinn in Chail is a campsite that you can choose from. While you are here, you can enjoy the splendid view of the nearby valleys. The campsite is dotted with Deodar forest. And as you visit this place in the winter, you will find it covered under the blanket of snow. As the accommodation here is concerned, there are various types of rooms in the camp and the lowest rate is INR 4,200. This is one of the most beautiful camping spots in India that you must visit.
Best time to travel: April to June; November to February
2. Bundela Safari Lodge, Kanha National Park, Madhya Pradesh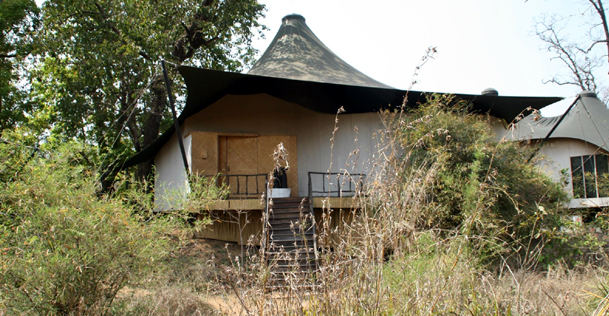 Spread across 8 acres of land, the Bundela Safari Lodge is located near the Khatia gate of Kanha National Park. Once you are here, you can enjoy the wonderful view of the Bajaar River and the evergreen Sal Forest. To stay here for 2 nights and 3 days, you would be required to pay INR 5,000. Make sure you take the jeep or elephant ride. Rich in flora and fauna, you can find here animals and reptiles such as jackals, gaurs, swamp deer, wolves, wild dogs, wild boars, leopards, cobras, pythons, kraits, rat snakes, and vipers.
Best time to travel: November to March
3. Eco Camp, Nameri National Park, Assam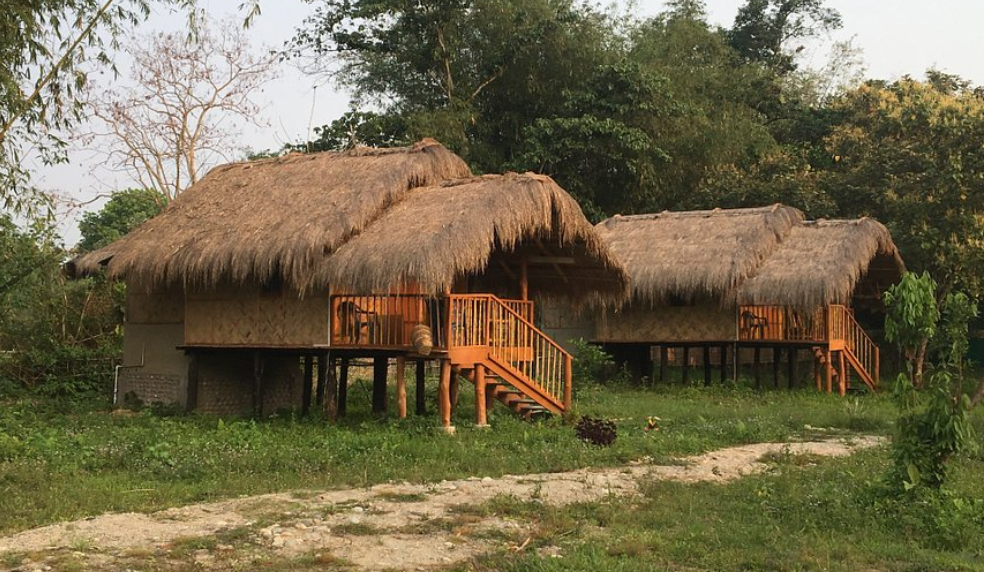 If you choose Eco Camp, you will be surrounded by wilderness throughout the trip. Does that sound interesting? This is one of the best camping sites in India that is located in the Nameri National Park in Assam. It is taken care of by the local forest department. You can stay in a tent here or choose a thatched cottage. You can take your time and explore the national park. You can also go rafting in the Jia Bhoroli River. At night, you can sit by a bonfire and enjoy your time in the jungle.
Best time to travel: November to February
4. Bheemeshwari Jungle Lodge, Halagur Hubli, Karnataka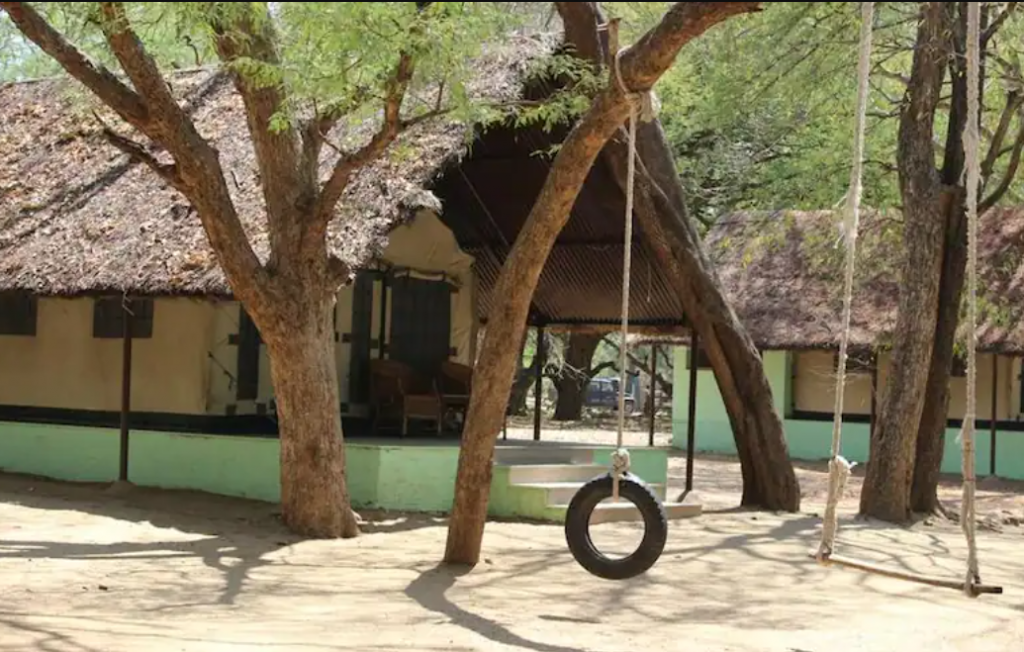 This is again one of the most interesting camping locations in India, where you can even take your children to. The campsite is surrounded by thick woods and is home to deer, elephants, crocodiles, turtles, snakes, etc. You can also spot more than 200 species of birds here. Apart from being in midst of the flora and fauna, you can also indulge in various adventure activities such as zip-lining, kayaking, rope walking, etc.
Best time to travel: November to February
5. Camp Potters Hill, Shimla, Himachal Pradesh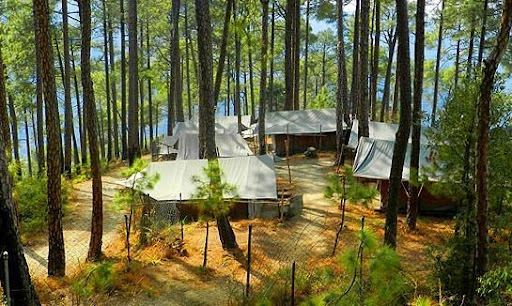 Camp Potters Hill is a camping site that is situated in the middle of the Western Himalayan Forests of the beautiful Himachal Pradesh. The jungle camp has been named after the hill where it is perched. This hill used to be the home of potters. Talking about the accommodation, cottages, and tents are available. You can also go for the day as well as night treks. To add more thrill to the trip, you can try activities such as rock climbing and rope walking.
Best time to travel: April to June; November to February
6. Citrus Thekkady Wild Corridor, Thekkady, Kerala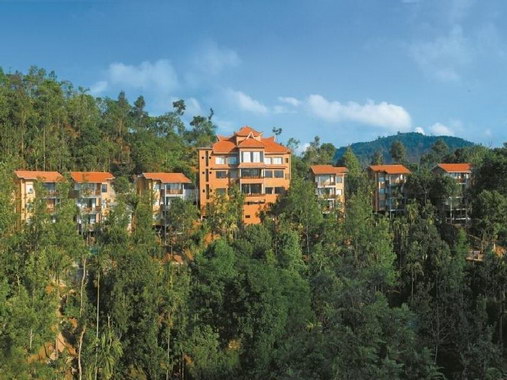 Citrus Thekkady Wild Corridor is located in the mid of the rainforest on a hillside. The camp is perched overlooking the lush valley as well as the hills that surround it. Very near to this camp, you can find the elephant junction in Thekkady and even the Periyar National Park. The stay at this camp is an unforgettable one.
Best time to travel: November to February
Safety Things for Camping
These are some of the campsites in India which you can choose as per your preference. Each of them provides the best rooms and various other amenities. Although you will be surrounded by forest, you do not have to leave your comfort. However, there are some safety tips for you while you stay at a jungle camp.
Carry a torch: While you are in the wilderness, make sure you have a torch. Many of the camps provide night trekking, for which you will certainly need one torch.
Know the services that are available: While you are going to a campsite, you must be aware of all the services that are provided by the camp. 
Firesafe around a bonfire: You need to be very careful around the bonfire. If your kids are accompanying you on the trip, you need to make sure they do not jump around the bonfire.
Check the weather condition beforehand: Before you book your stay at the camp, you must check the weather report. There is no point in planning a trip if there is a small chance of rain on the day.
To make the most out of the camping experience, you can take the car on rental service. Take the car rental from Revv to avail of the cars in their best condition and at the most affordable rates.