10 Best Camping Places in the Himalayan Region
Camping in the Himalayas is undoubtedly one of the best things that every adventure lover looks forward to. Camping helps one to get a little closer to the majestic Himalayas. The only decision that comes along the way is the choice of place. Here are some of the most beautiful places in the Himalayas for camping that you can go for.
Top 10 Camping Spots in Himalayas
1. Chail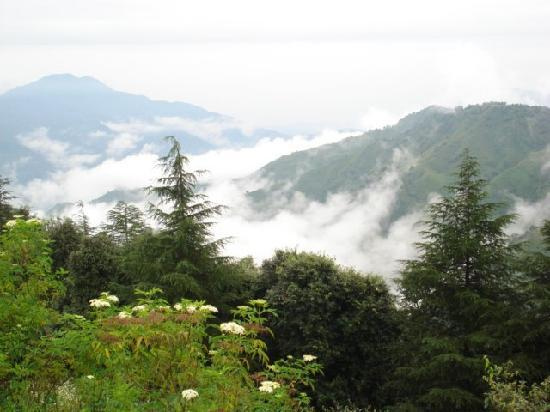 Located very close to Shimla, Chail is one of the best places for camping in the Himalayas. Perched at a height of 2,250 meters above the sea level, Chail is famous for having the highest Cricket ground in the world. The hill station is filled with Deodar trees, which make it a perfect destination for camping. Nature lovers will find this place apt.
Best time to visit: April to June
2. Shimla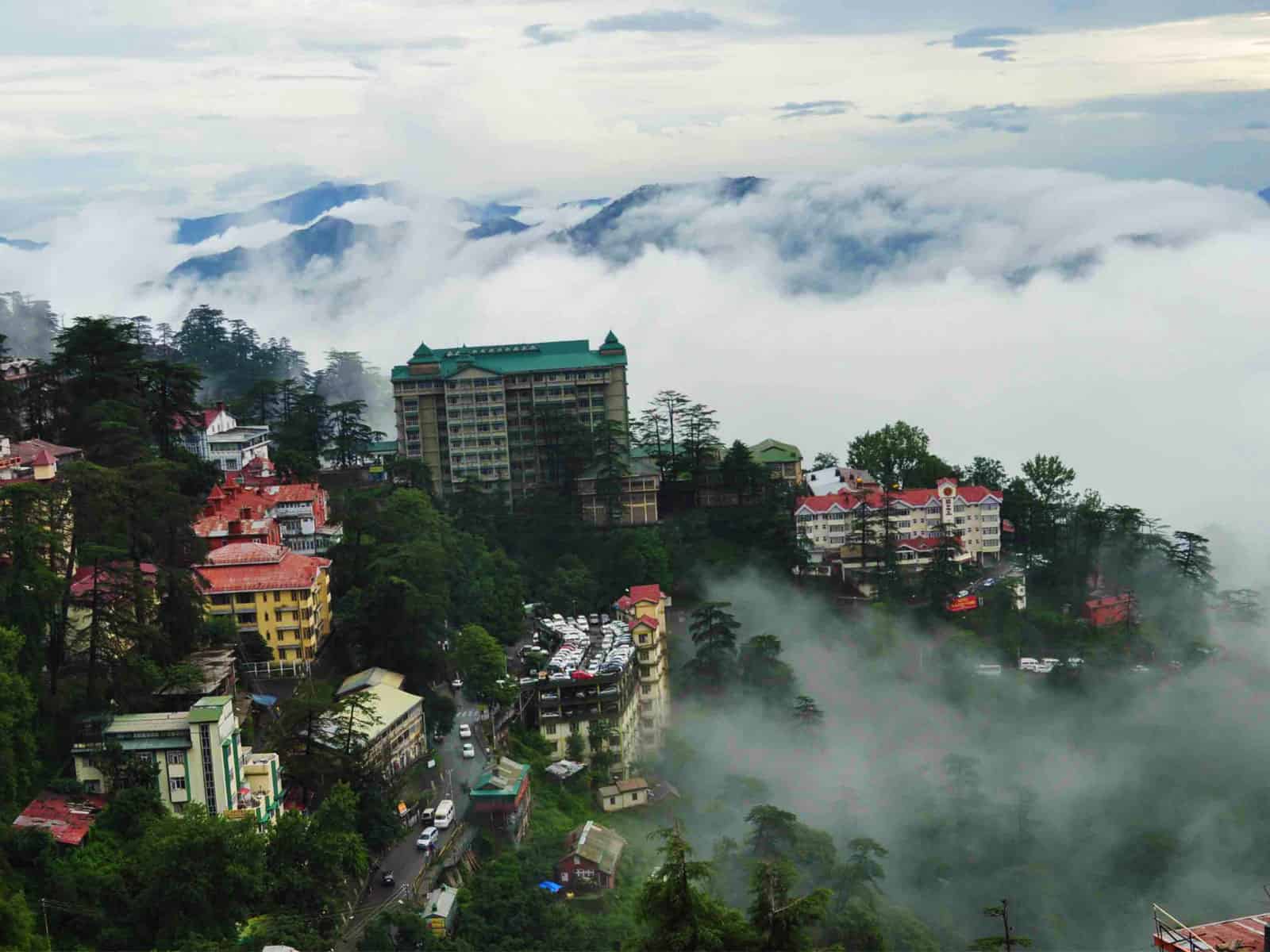 Whether you are looking for a romantic destination or one for camping, Shimla will always be one of the best choices. The city was once the summer capital of the British Raj; today, it is a popular destination among the camping enthusiasts. The pleasant weather, beautiful landscapes, and rugged terrain attract many people for camping as well as trekking here. Some of the spots in Shimla where you can go for camping include Shogi, Fagu, Mashobra, and Summer Hill.
Best time to visit: March to June
3. Manali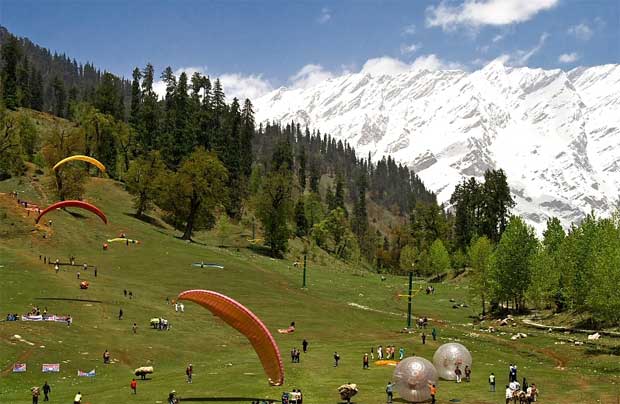 Manali is one of the best tourist places situated in the Himalayan mountains, which is also a hot spot for camping now. Manali is blessed with the beauty of nature. From the rolling fields to the verdant landscape, from River Beas to the mountains blanketed with snow, there is so much of beauty to witness in this hill station. Even if you are heading to Leh and Ladakh, you can take a stop-over here.
Best time to visit: October to February
4. Kullu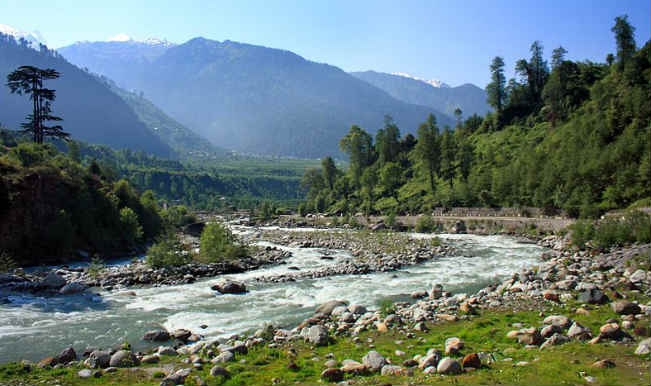 Just like Manali, Kullu is another destination, which is perfect for camping. You can indulge in all-day-long trekking, and camping in the evening. If you are camping during the winter season, you can even spend some nice time with your friends around the bonfire. Kullu is known for several trails; hence, you can enjoy memorable trekking here.
Best time to visit: March to June
5. Sangla Valley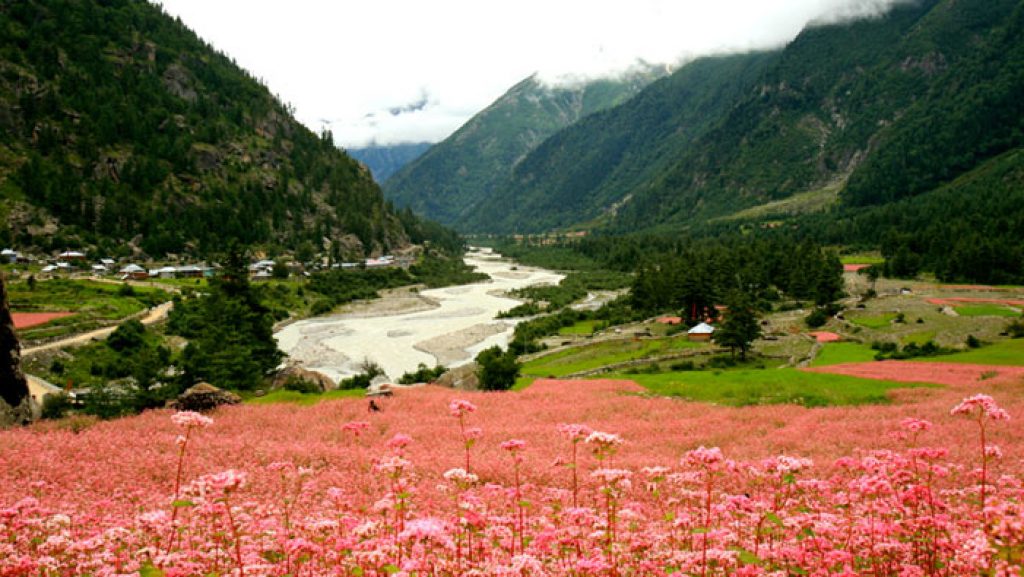 Sangla Valley is one of the Himalaya's secret places. It is an off-beat destination, which is apt for people who do not want to be surrounded by a lot of strangers. The valley is located at an altitude of 2600 meters above the sea level and towered by the Kinner Kailash Peak. While you take the zigzag slopes in the valley, you will come across several apple, pine, cedar, walnut, and apricot trees. It is also a great place for photography lovers.
Best time to visit: March to June
6. Dalhousie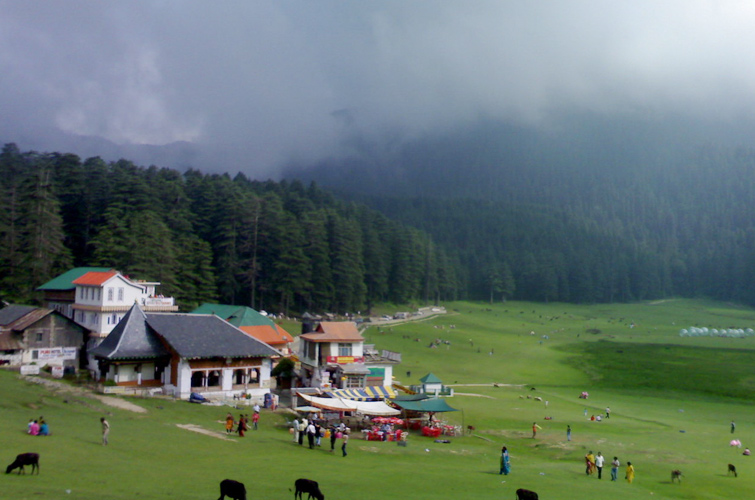 While you plan your road trips to the best places to camp in the Himalayas, missing out on Dalhousie will leave you in a state of regret. Dalhousie is one of the places that are located in the lap of the majestic Himalayas. You will not only find domestic tourists here, but many from across the world come to this place. Dotted with several trees like pine, deodar, and cedar, this place offers some of the best scenic beauty to the tourists.
Best time to visit: March to May
7. Dharamshala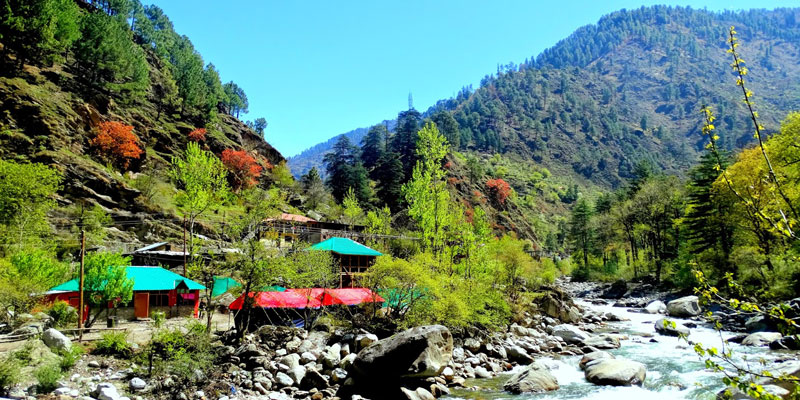 Apart from the Dalai Lama and Cricket stadium, Dharamshala is also famous for having camping spots in the greater Himalayas. While you are camping here, you can also indulge in activities like trekking. One of the most popular trails here is Triund trek where many trekkers enjoy trekking all-round the year, except for rainy season. You can certainly have one of the best camping experiences here.
Best time to visit: March to mid-July
8. Bhimtal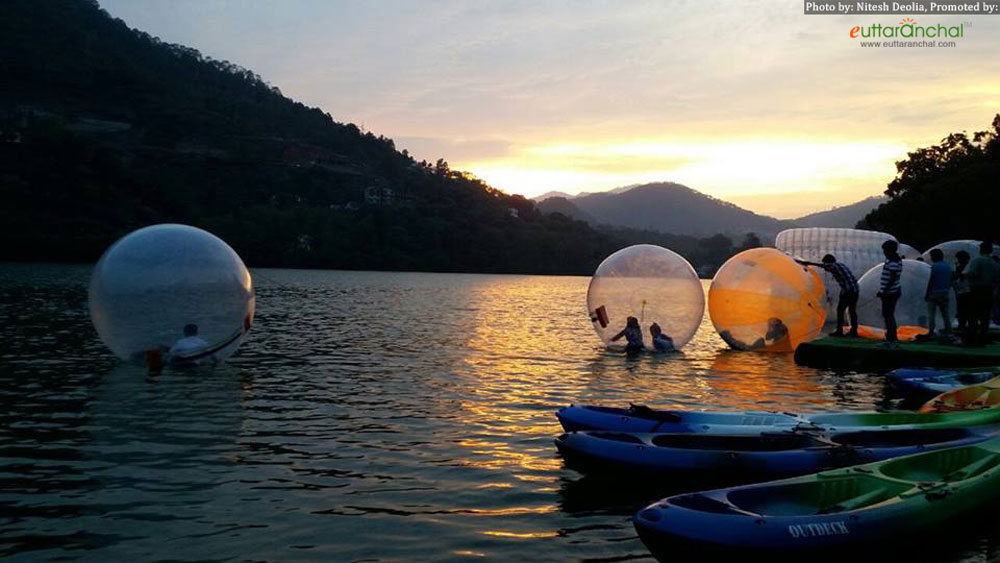 Located at a height of 1370 meters above sea level, Bhimtal is one of the major adventure hotspots in the country. The destination is known for the hills and forests, where you can camp under the stars. You can enjoy your best time here camping, trekking, and even fishing.
Best time to visit: March to June, and September to December
9. Rishikesh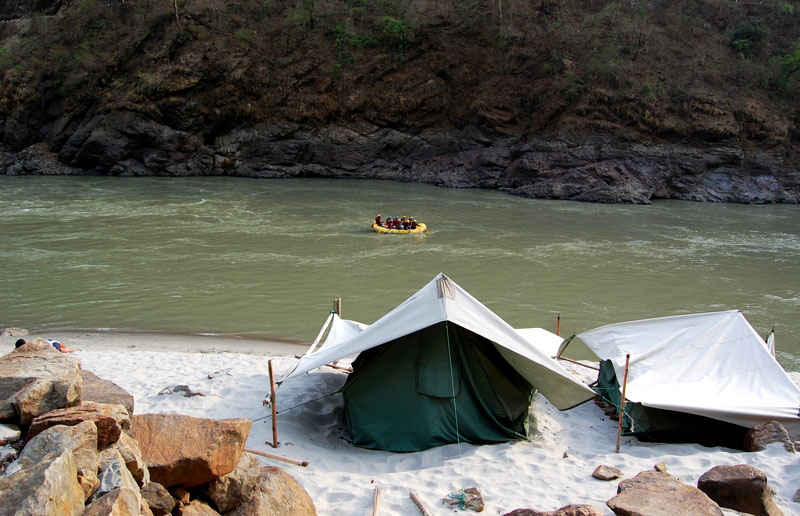 When we talk about camping, Rishikesh is one of the places that have to be mentioned. People from across the country come to this place for a wonderful camping experience. In the day time, you can get some adrenaline rush by indulging in river rafting, while at night, you can enjoy camping. Sitting by the bonfire, listening to the tunes of the local singers and musicians, is a different feeling altogether. The other activities that you can try here include rock climbing, rappelling, cliff diving, and bungee jumping.
Best time to visit: October to April
10. Har ki Doon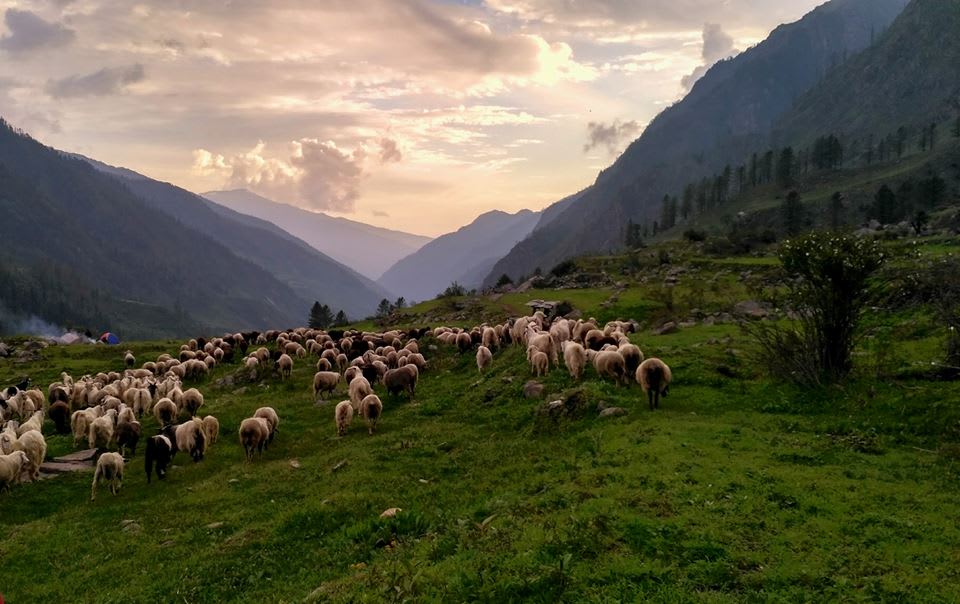 A hanging valley in the Garhwal Himalayan region, Har ki Doon is located at an elevation of 3,556 meters. While you camp here, you will be surrounded by the beauty of snow-capped mountains, dense alpine vegetation, and pristine streams. Trekking in this region is one of the preferred activities of the tourists. The trek here is moderate; thus, is suitable for people who are not much experienced.
Best time to visit: April to June, September to December
These places will teleport you to a world where the time is frozen and you can get back in touch with your inner self in the lap of nature. The places are magical and camping at the verdant peaks and valleys will give you memories of a lifetime. Most of these places are accessible through roads and you can use a completely sanitized vehicle from the Revv car rental services to reach them.