7 Best Road Trips to Hill Stations Near Delhi to Visit in Summer
The entire year passes out in a daze. The humdrum and monotony of daily life gets to our nerves. Especially if you are someone who is often hit by the travel bug. Even a short break makes you itch to go out somewhere. And when you are in Delhi, you surely do deserve a good holiday at some cool and calm destination to ease out the stress of the workload, and get away from the concrete jungle. But not all are aware that there are quite a of lot of admirable Hill Stations near Delhi. And a road trip towards any of these locations is enough to rejuvenate your senses and give you the best experience during your holidays.
7 Best Hill Stations Near Delhi to visit in Summer 2021 within 400 kms:
When you are done with exploring the capital thoroughly or have been bored staying here for long, take on a refreshing trip to any of these hill stations near Delhi. These are sure to capture your attention with their beauty and welcome you with open arms to entertain you with all their charm and charisma.
1. Mussoorie, Uttarakhand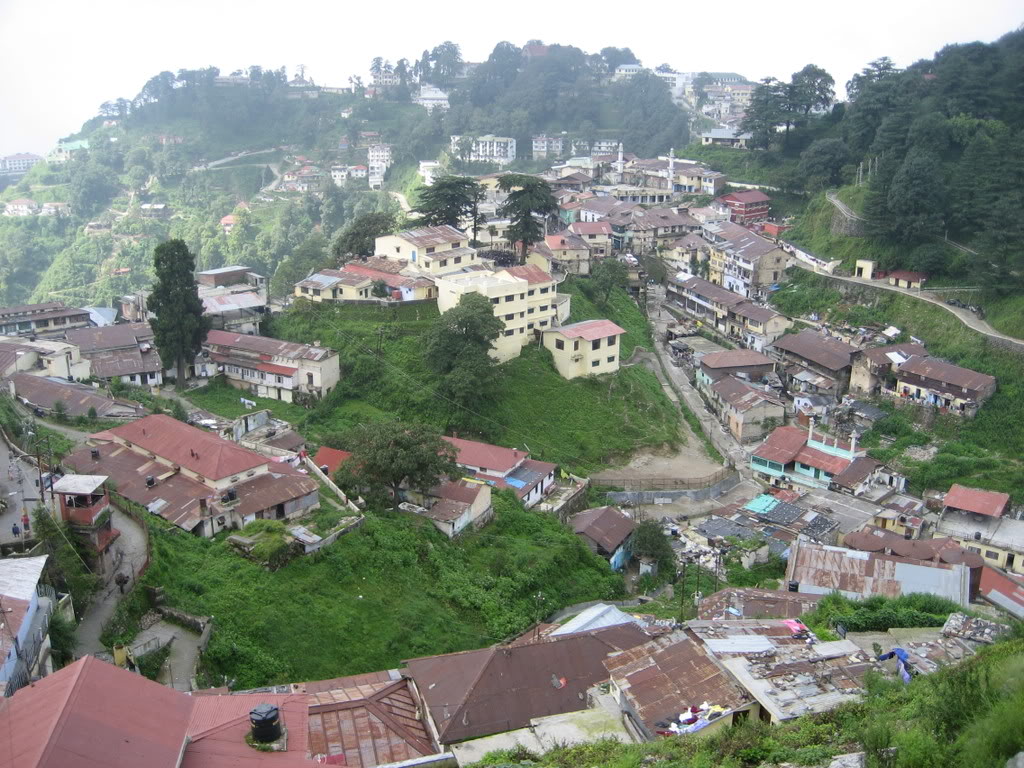 They call it the Queen of Hill Stations, and is one of the near by places to visit from Delhi to seek natural beauty at its best. It has got hills at a 6500 feet high altitude with clear skies, picturesque location and some pure milky waterfalls to admire. You can enjoy a calm trip with your partner here and spend some time relaxing at the lake and breathe in the pure, non polluted breeze of this hill station while you are here.
Distance from Delhi — 293 Km
Time required to reach— 5 and a half hours
Best known for— Mussoorie Lake, Bhatta Falls, Gun Hill, Lal Tibba and Jabarkhet Nature Reserve, Christ Church.
2. Nainital, Uttarakhand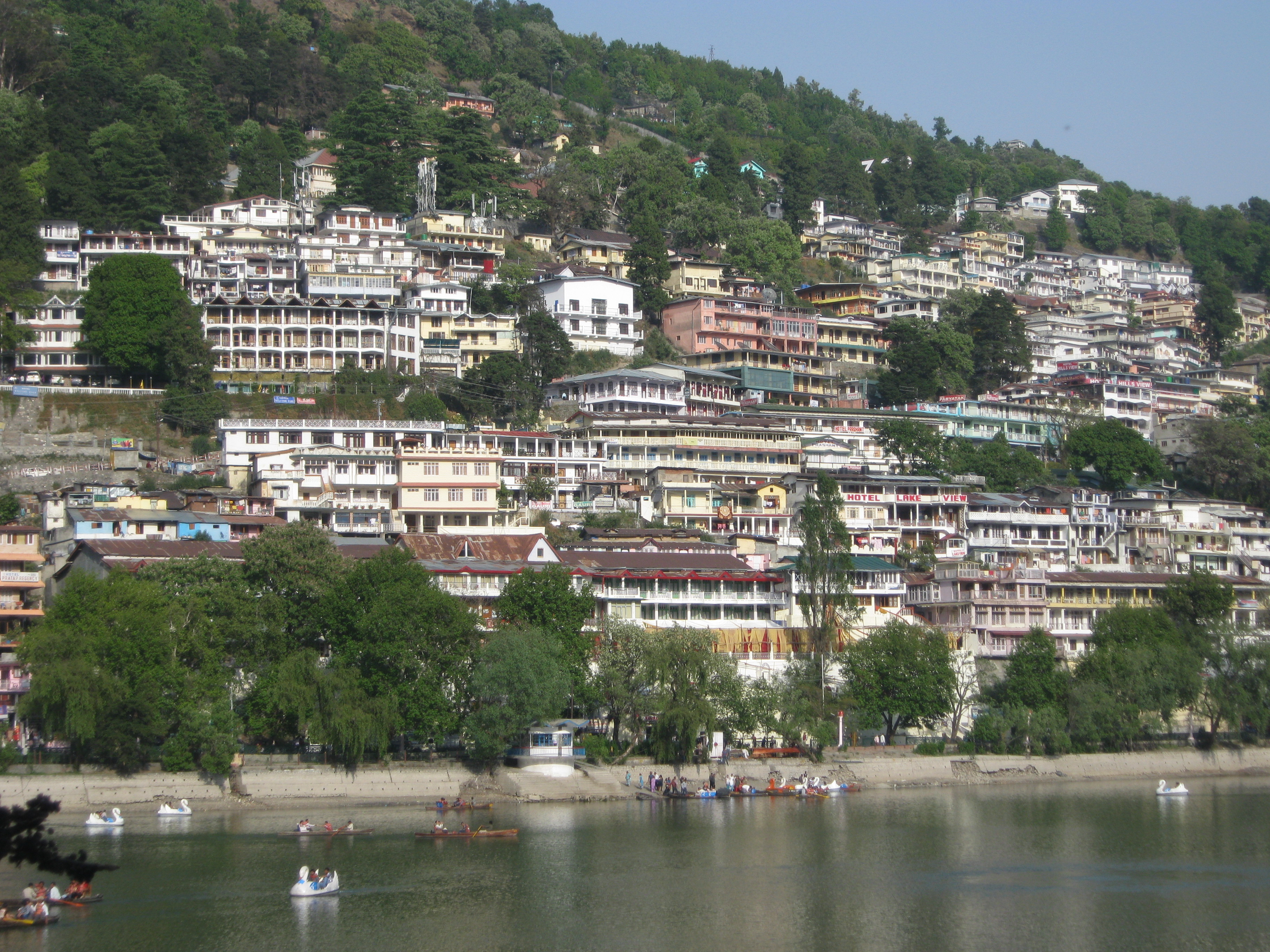 The most astounding hill station of India, Nainital offers some of the best sightseeing options in hill Places near the city. Located at Uttarakhand, this town has its own unmatched glory. Known for its famous Naini Lake and NainaDevi Temple, it's famous as a religious destination too. But you don't necessarily need to be a devotee to enjoy the town; there are loads of adventurous activities too that can gift you an adrenaline rush, apart from of course satiating your wanderlust.
Distance from Delhi — 300 Km
Time required to reach— 5 hours 45 minutes
Best known for— Naina Lake, Naina Devi Temple, Thandi Sadak, Tiffin Top. Heritage Temples.
3. Bhimtal, Uttarakhand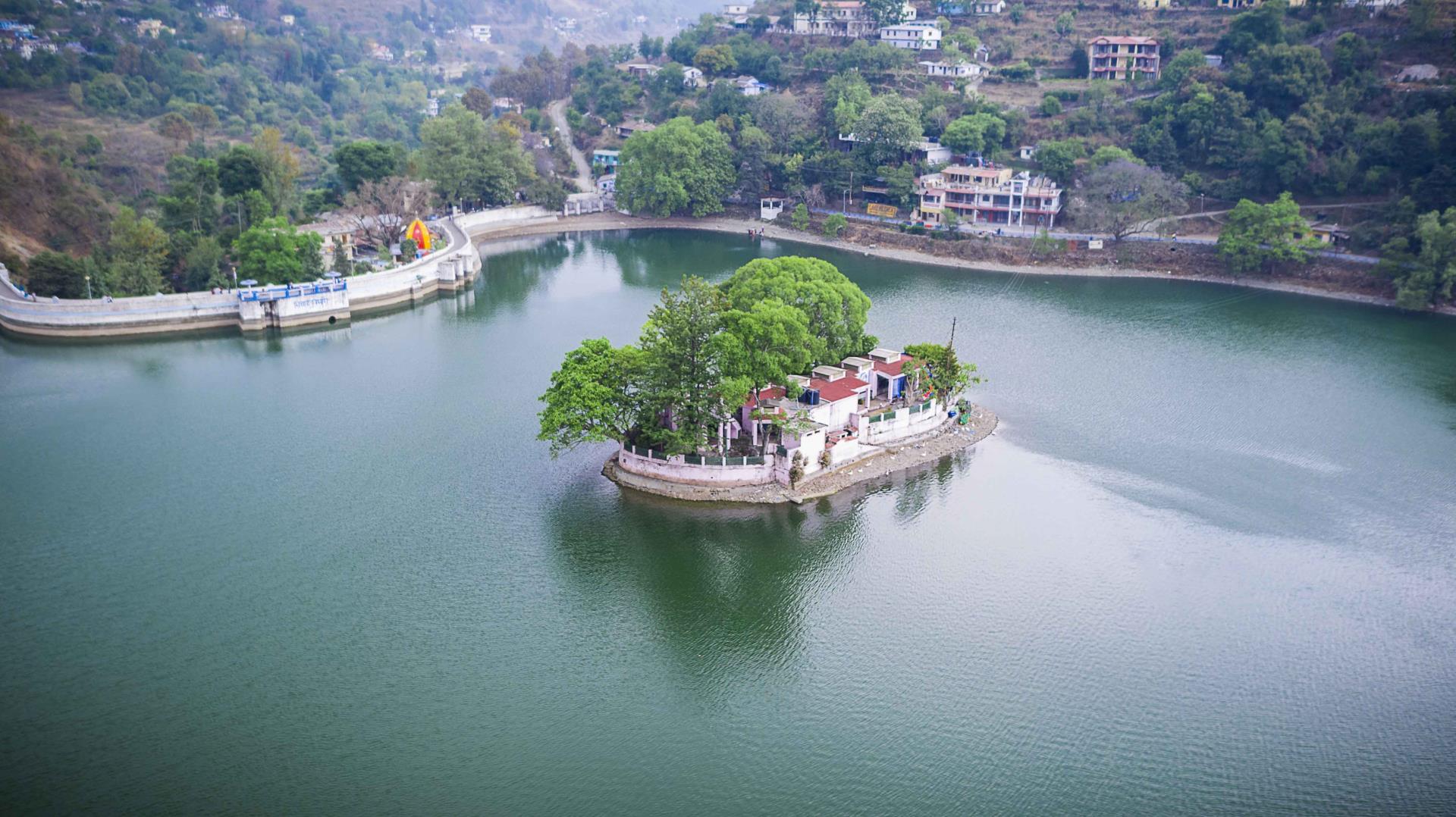 Another astounding hill station not very far from Nainital, Bhimtal is considered to be a real beauty in terms of location. It has a vast natural lake giving the place the best weather and a perfect backdrop. You'll also fall in love with the picturesque town located at above 4500 feet above the sea level with exclusive scenes worth sharing on your Instagram feed.
Distance from Delhi — 318 Km
Time required to reach— 6 hours 22 minutes
Best known for— Bhimtal Lake, Bhimtal Island, Temples and Shrines standing here since ages.
4. Naukuchiatal, Uttarakhand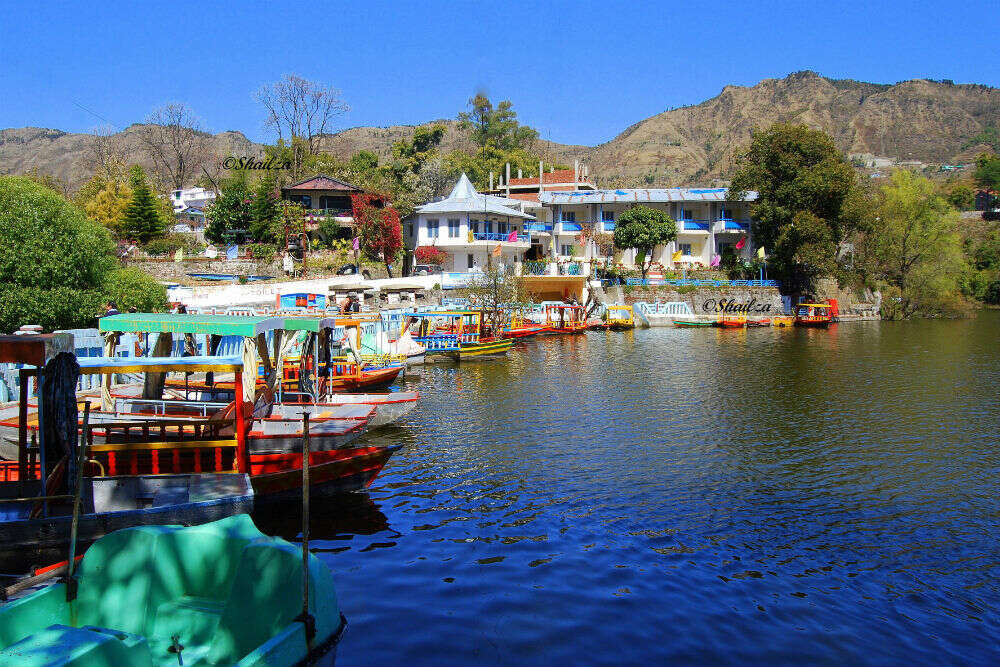 Not very far from Delhi, we have Naukuchiatal, a hill station that's located at an elevation of 4000 feet and has nine corners. The natural water body it consists further adds to its tranquility and breathtaking scenarios — enough to keep you spell bound for long. You can sing a good song circling the huge pine trees here like the movies show, and enjoy fishing and boating along with your partner or friends while you are exploring the location.
Distance from Delhi —306 Km
Time required to reach— 6 hours
Best known for— Visit the Hanuman Mandir, Jangalia Gaon and Naukuchiatal Lake.
5. Sattal, Uttarakhand
Who would have thought that Delhi also has this amazing hill station with seven shimmering lakes around it? Sattal not only depicts the incredible beauty of these pure lakes, but also offers never ending lines of pine trees extending to a distant horizon. You would want for more even after you explore the beauty of this location as you boat or walk or trek around. What's more, as even rare bird species are attracted towards this jaw dropping location, you may spot and click them as well.
Distance from Delhi — 313 Km
Time required to reach— 6 hours
Best known for — The seven lakes, Subhash Dhara, Butterfly Museum and the peaceful Methodist Ashram.
6. Ranikhet, Uttarakhand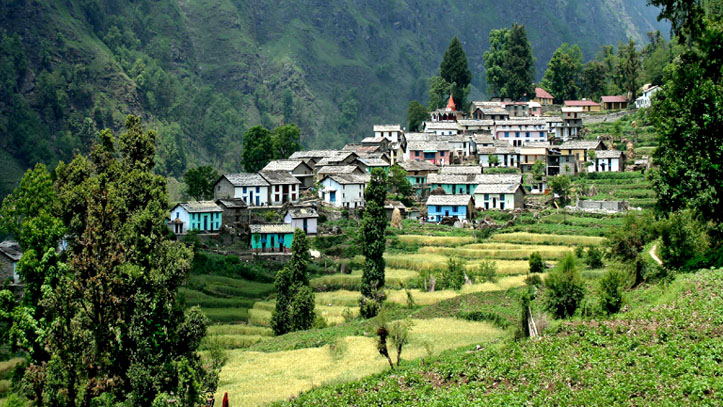 It's a fantastic hill station near Delhi that has some really gorgeous views and natural beauty to enthral. There are snow clad mountains perfectly creating a contrast of colour over the vivid greens of the valley and the azure sea – almost like a painting on canvas. As it's located at a height of 6100 feet, you'll never find a warm day in this hill station.
Distance from Delhi — 338 Km
Time required to reach— 6 and a half hours
Best known for— Rani Jheel, Local Golf Course, Mankameshwar, the Binsar Mahadev Temple, Bhalu Dam.
7. Shimla, Himachal Pradesh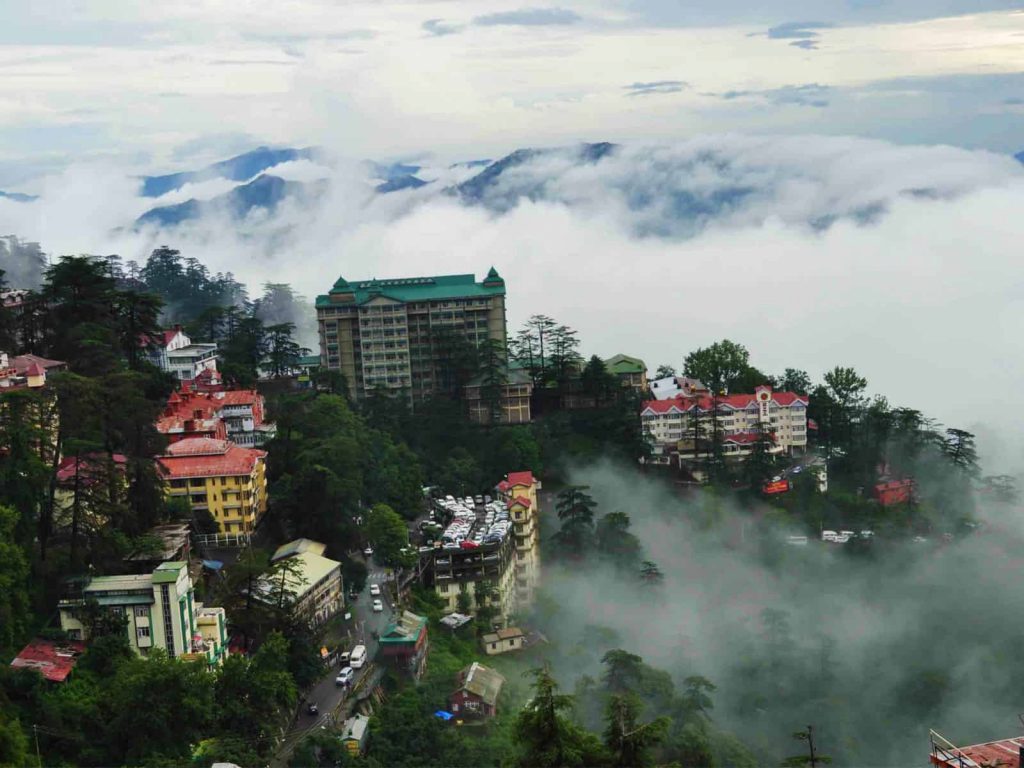 You can't list hill stations near Delhi and not talk of Simla. Lying on the lap of Himalayas, along with snow clad mountains, you'll love to explore the charming lakes, trees and valleys that gives this place a quaint charm and character. You should also indulge in the adventurous activities hosted here for the travellers along with exploring the local temples.
Distance from Delhi — 360 Km
Time required to reach— 7 hours
Best known for — Christ Church, Wax Museums in the town, heritage temples and alluring lakes.
Quick Information about Hill Stations near Delhi:
Best time to take a tour from Delhi to the hill stations:- Though you can visit these hill stations throughout the year, but when the summer is scorching hot in Delhi, take it as the best time to travel towards these hill stations from Delhi. And if you adore the snow, November to January is the best time to set off towards these locations.
Things to do in Delhi:- Even though you are on the verge of your trip from Delhi to the hill stations, don't forget to make a checklist of these things to do in Delhi – it is always best to explore your vicinity before you venture further on. Visit the Humayun's Tomb, Qutub Minar, Delhi Zoo, Red Fort, and Heritage Temples of Delhi, India Gate, Jantar Mantar and Rashtrapati Bhavan.
Delhi and the enchanting locations surrounding it are worth a visit when you crave for a holiday. The ravishing beauty of these hill stations and the exciting activities here are enough to fill your time with happiness and awesomeness. Just rent a car in Delhi from Revv self drive services and set out on a beautiful holiday.