Visit as far as roads exist: Mangalore to Kanyakumari
Mangalore is known for being one of the cleanest cities in the country and is also a significant business hub in Southern India. Besides the business and diverse culture of this city, Mangalore also attracts a lot of tourists for the beautiful beaches and seaports it has. The major tourist attractions in Mangalore include Mangaladevi Temple, Gokarnanatheshwara Temple, Panambur Beach, Surathkal Beach, Pilikula Nisargadhama, and St. Aloysius Church. However, if you have been living in Mangalore and explored almost all the nooks of the city including the above attractions, you can spare some time from your schedule and plan a trip for some destinations even further South.
One of the popular destinations that you can choose to visit from Mangalore is Kanyakumari. A road trip from Mangalore to Kanyakumari will not only help you take a break from the monotonous life but is quite interesting. Kanyakumari or Cape Comorin, as called by the British, is a coastal town located on the tip of the Indian peninsula. You can have a view of the most beautiful sunrise and sunset here. It is also a popular pilgrimage site; thus the town not only witnesses tourists but devotees as well.
The distance between Mangalore to Kanyakumari is 822.1 km and will take you around 18 hours and 25 minutes if you take the Chennai – Villupuram – Trichy – Kanyakumari Road. Upon reaching the town, you will come across several accommodations and you can choose the one that you think is apt for you. To avoid any last-minute rush or availability crunch, you can even book your room at any hotel online.
There are many places to visit in Kanyakumari, and each of them is special in its way. Let us discuss a few of them here.
10 Best Places to visit in Kanyakumari 
1. Kanyakumari Beach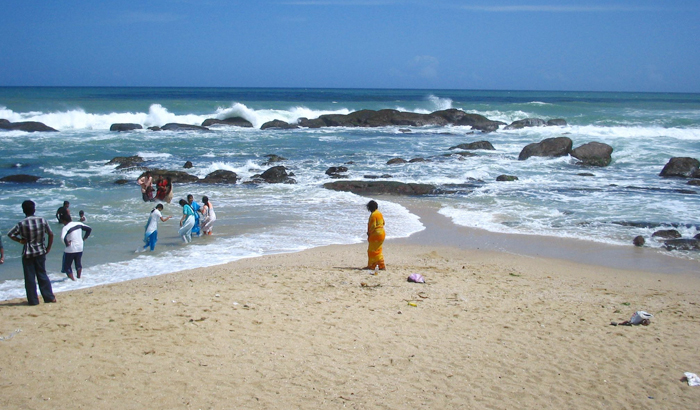 This is where you will see the confluence of the Indian Ocean, the Bay of Bengal, and the Arabian Sea. When you are here, you can witness the most beautiful sunrise and sunset, the Vivekananda memorial and the lighthouse at the backdrop, and the colorful sand. Do not try swimming in the waters since it is a rocky beach.
Opening hours: 9 am to 6 pm
2. Vivekananda Rock Memorial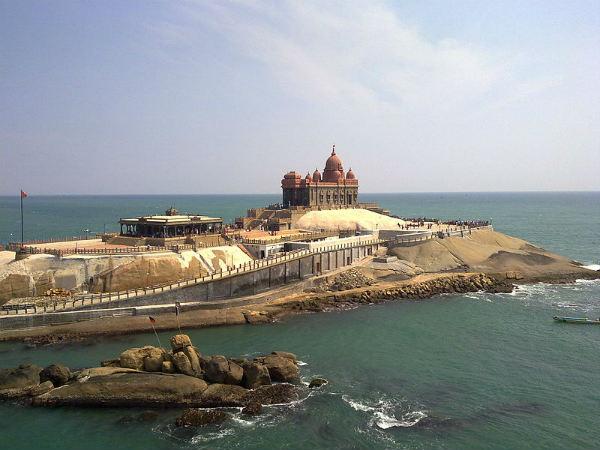 This is perhaps one of the most famous Kanyakumari attractions that you can visit. This is kind of a small island and you have to take a ferry ride to reach the place. This is where in 1892 Swami Vivekananda attained enlightenment. You can visit the Dhyan Mandapam to meditate in a quiet environment.
Opening hours: 8 am to 4 pm
3. Thiruvalluvar Statue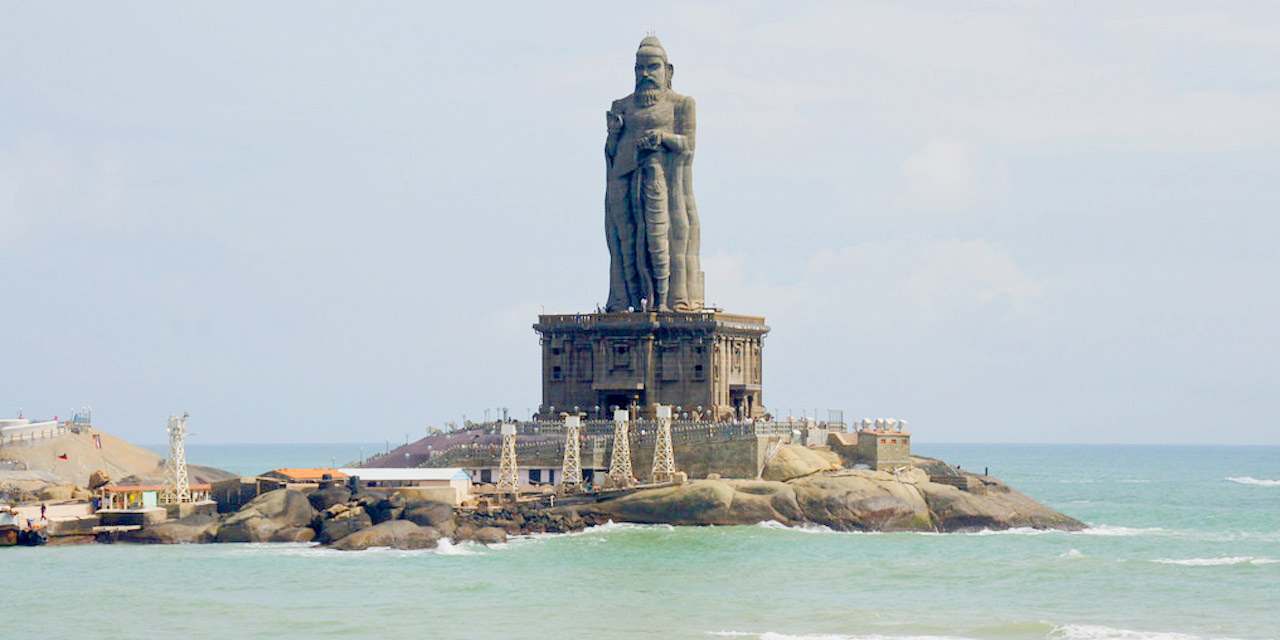 The 38-feet tall statue of Tamil poet Thiruvalluvar is situated adjacent to Vivekananda Rock Memorial. You do not need to purchase a separate ticket to visit this statue, as a single ticket will enable you to visit both the statue and the Vivekananda Rock Memorial.
Opening hours: 8 am to 4 pm
4. Bhagavathy Amman Temple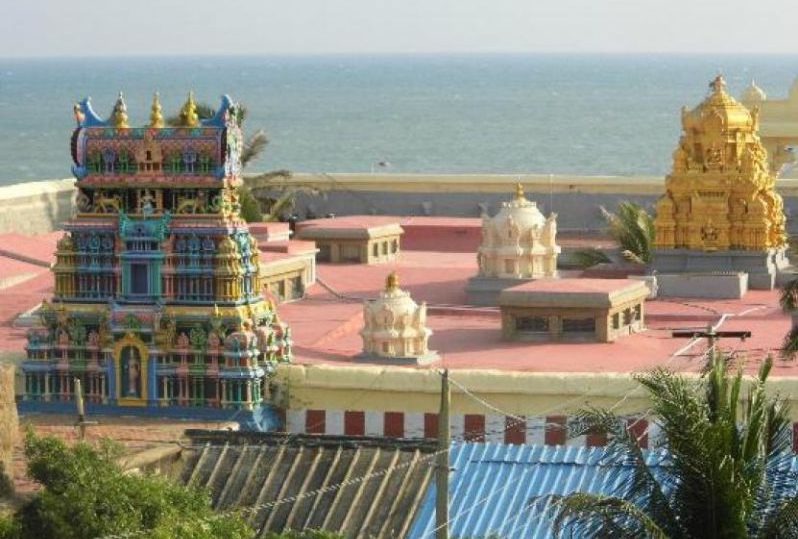 The temple is also called Devi Kanyakumari Temple by the locals. One of the most sacred temples among the locals, the architecture of it plays an important role. The temple is over 3000 years old and you can see a diamond nose pin in the goddess's nose. 
Opening hours: 4:30 am to 12:30 pm, and 4 pm to 8 pm
5. Thanumalayan Temple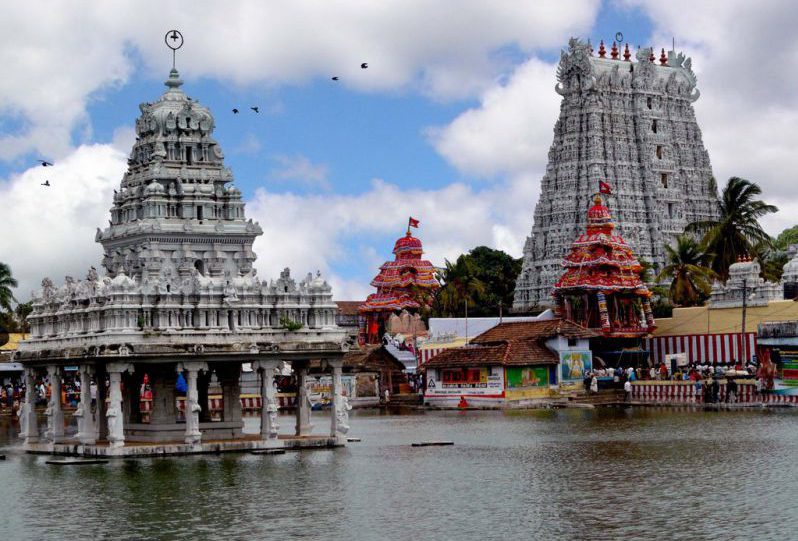 This temple is unique because of Sthanumalayan; which means this is the only temple that has the holy trinity Vishnu, Shiva and Brahma enshrined here. It is also one of the most beautiful temples with typical South Indian architecture, gopuram, and a 22-feet Hanuman statue.
Opening hours: 4:30 am to 11:30 am, and 5 pm to 8:30 pm
6. Padmanabhapuram Palace
This palace is made of teak wood and dates back to the 16th century. While you visit this palace, you will get a fair idea of the cultural heritage of the Kingdom of Travancore and its architectural brilliance.
Opening hours: 9 am to 1 pm; 2 pm to 4:30 pm. The palace remains closed on Mondays.
7. Vattakottai Fort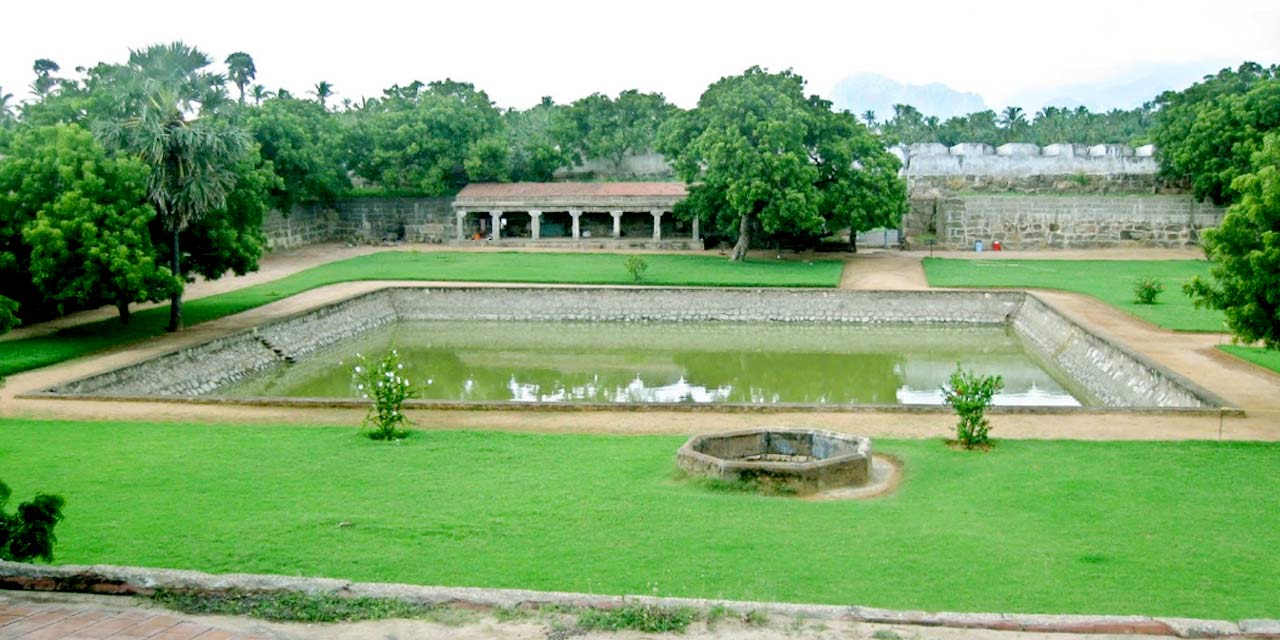 You have to drive 40 minutes further from Kanyakumari to see this beautiful fort. The location of the fort is simply mesmerizing and to reach the fort, you have to trek half an hour. The view from the top of the fort will certainly leave you in awe of its beauty.
Opening hours: 8 am to 5 pm
8. Thirparappu Falls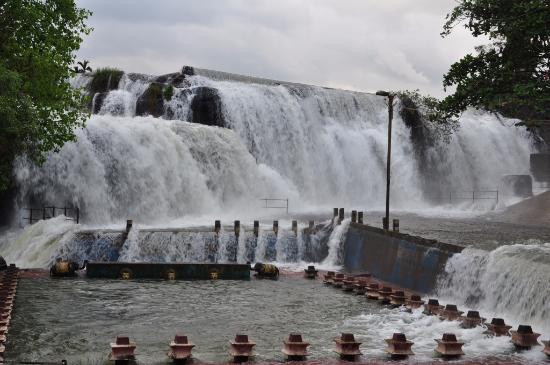 It is a man-made waterfall that cascades from a height of 50 feet, and a worth visiting place. The location is beautiful and you should visit this place at least once when you are in Kanyakumari. You will also get the opportunity to go boating in the River Thirparappu.
Opening hours: 7 am to 6 pm
9. Sothavilai Beach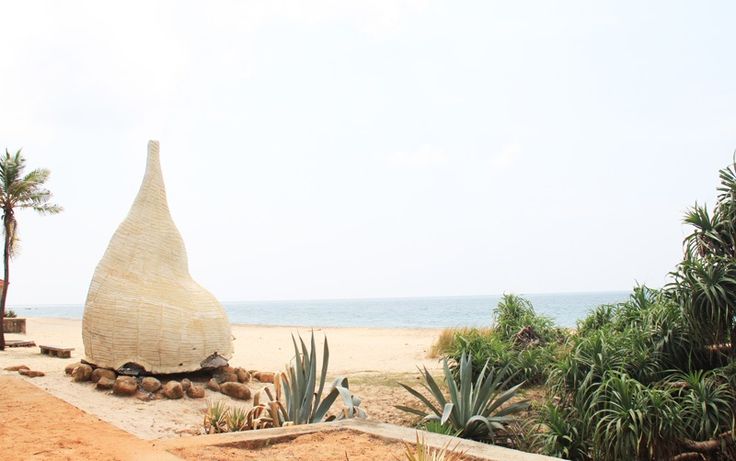 Tired of finding people running around the beaches? Head to Sothavilai Beach in Kanyakumari for relatively secluded and peaceful surroundings. Due to the shallow waters, you can even take a dip here.
Opening hours: 24X7
10. Olakaruvi Falls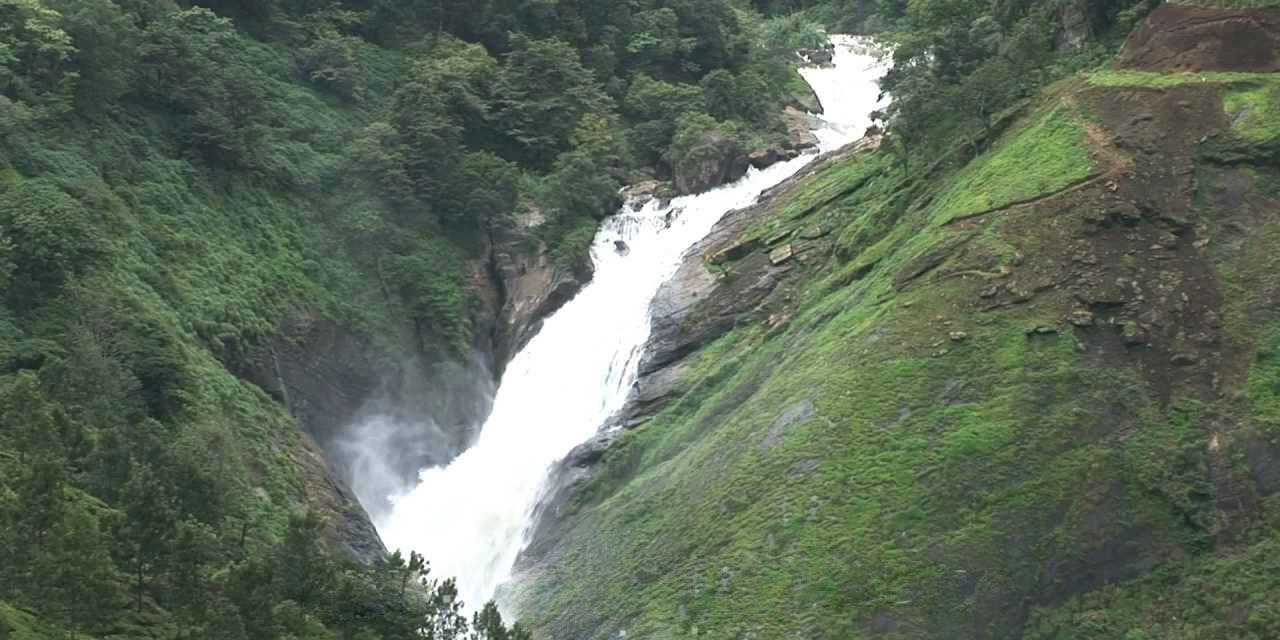 One of the interesting things to do in Kanyakumari is visiting Olakaruvi Falls. It is a perfect place for the adventure freaks as you would need to trek for at least an hour to reach this waterfall.
Opening hours: 24X7
A trip from Mangalore to Kanyakumari by road can be an exhilarating one. However, to make the entire trip easier you can go for a car rental from Kanyakumari by Revv. You will get a properly sanitized and serviced car and at pocket-friendly daily or weekly rates. The only thing you need to do is to visit Revv's website or install their app on your smartphone or smart device and contact them to rent the car that you choose from their website or app.