12 Famous Nightout Places in Bhubaneswar
The capital of Orissa, the modern city of Bhubaneswar was established after independence and soon became one of the important cities in eastern India. One of the important commercial hubs, Bhubaneswar is also known for a good nightlife experience. Unit 4, Chandrasekharpur are some of the nightout places to visit in Bhubaneswar. Explore the snazzy bars, peppy music and the best nightout places in Bhubaneswar.
12 Famous Nightout Places in Bhubaneswar
1. Angan Horizon
A swanky new bar at Aangan Horizon, the cozy seats and the decor brings out a live rock pub scene. You can comfortably sit indoors or enjoy at the open-air section. Plan that fun time with your friends, watch that live game or bring your special someone, this is one of the funky nightout places in Bhubaneswar. It is known for good food, the most famous being Paneer Hyderabadi and their delicious Golden Fried Prawns. It is located on Nandankanan Road in Patia.
2. 10 DC
If you are looking for the coolest places to visit in Bhubaneswar, this club surely deserves a mention. Catch up with friends or relax over a cool drink in this bar. Try out their famous cocktails and take a sip from their connoisseur's collection of Scotch and wine. The inhouse DJ makes you swing to groovy Bollywood beats. It is one of the coolest places to visit in Bhubaneswar.
3. The Cellar
The Cellar located in Jaydev Vihar is one of the chic places to visit in Bhubaneswar at night. The rustic British decor and the good music brings a very classy chic vibe to this place. Choose from a variety of beverages and exotic wine collections. If you would like to relax with friends or family over good food, music and drinks then this is the place to be. 
4. Hi5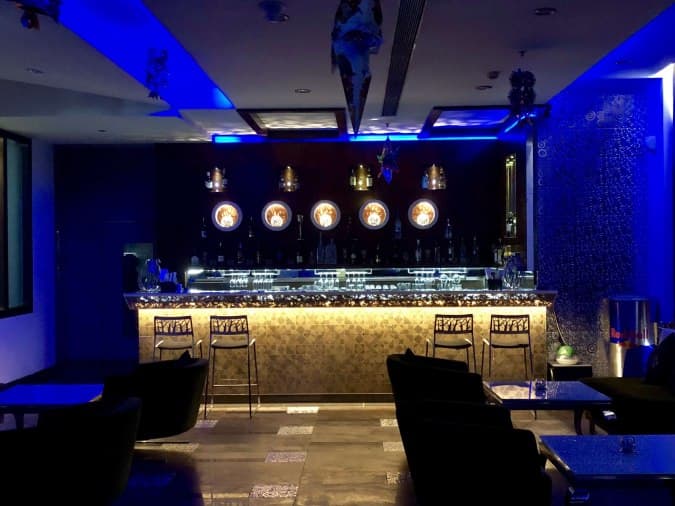 Hang out at Hi5 located in Sandy's Tower hotel in Jaydev Vihar. Snazzy and cool interiors, delicious food and a varied bar selection brings revelers from all over the place to this popular hangout. Hi5 boasts of excellent service. Spend your time here after a stressful day and enjoy one of the coolest nightout places to visit in Bhubaneswar.
5. Pegasus Bar
The Pegasus bar located in Madhusudan Nagar in Unit 4 is known for its multicuisine delicacies and a wide cocktail selection. From scotch to single malt and cocktails like Manhattan, this is the place to sip the coolest drinks in town. The regular favorites here are Cosmo and Mai Tai and the Tequila Mockingbird. Gorge on their selection of starters like Chicken Dragon Stick and Pakoras. For the veggie buffs there is Paneer Malai, Tikka, and Reshmi Paneer.
6. Baron and Baroness
If you love the feel of a vintage British tavern, then Baron & Baroness is the right place for you.  Rustic and vintage in its decor, this pub located in Jaydev Vihar is located on the riverside.  Enjoy your drinks and food with the scenic beauty. A favorite place for foodies this is famous for its Bali Prawns and Fish Nuggets.
7. Mellony
Famous for its cocktails and food, Mellony is bar that exudes a very swanky cool vibe. From its special cocktails to Blue Curaco and Screwdriver, Mellony is the right place to unwind after a hard day's work. Known for its lovely ambiance also a host of amazing beverages this is a popular hangout zone.
8. Oceana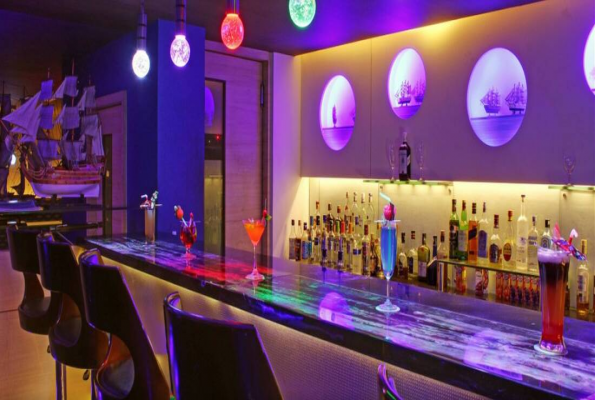 Oceana is a cool nightout destination.  Its trendy décor and cosy couches make Oceana one of the best places to hangout. If you want to party with friends this is the place to be. The bar offers excellent choice of appetizers and you can try both veg and nonveg delights here. The food is majorly Indo Chinese and their drinks are exotic. It is located in Mayfair Lagoon in Jayadev Vihar.
9. Desire Pal Heights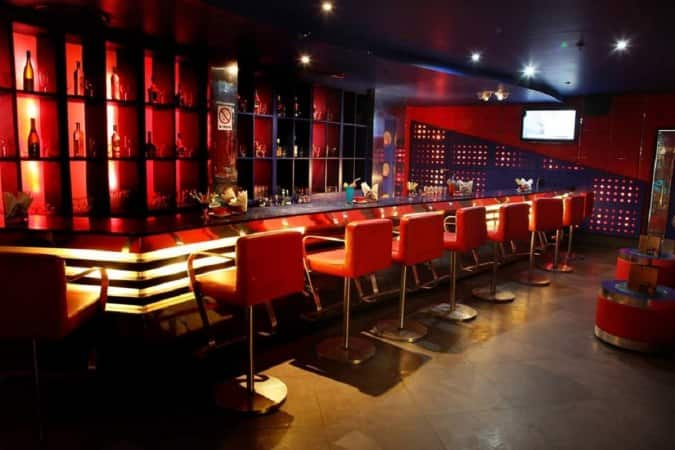 best pub is the Desire – Pal Heights. Famous for its huge dance floor with glittering disco lights this is a favorite place to hang out and party all night. The DJ spins Bollywood and EDM for the revelers. Relax with your drink at the bar or choose to groove at the desi beats at this pub. It also hosts happy hour and free drinks exclusively for ladies on weekends.
10. Underground – HHI
Inside Hotel Hindustan International in Janpath, there is the most happening place the Underground. Loved by party animals, its stylish interiors and jarring psychedelic pink and blue lights adds a swanky feel to the atmosphere. Swing to the foot tapping music by the best DJs in town or taste the brews and beverages and spend your night in one of the chic swanky places in Bhubaneswar.
11. Sonu's Cave Bar & Restaurant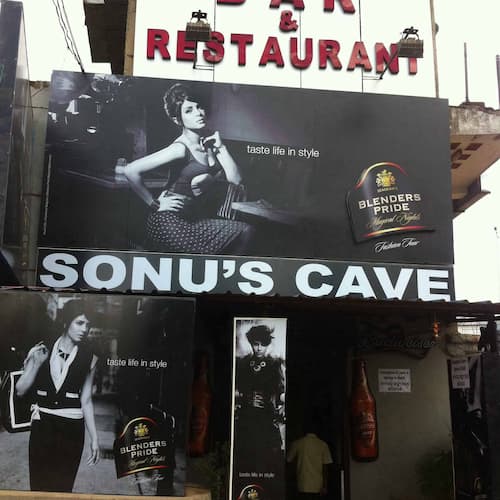 Located in Gajapati Nagar Sonu's Cave Bar & Restaurant is quite a hit with the party animals. Its dim lights and a cozy ambience add to its charm. Sip on that perfect draft beer or eat the spicy chicken pakoras and enjoy your night with your friends.
12. Ivy Bar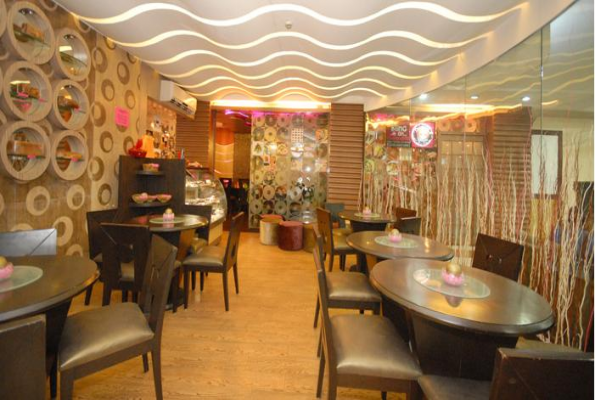 Ivy Bar a part of the Marrion Hotel is surely the swankiest place in Bhubaneswar. The decor that creates an optical illusion attracts you further. It gives you a surreal feeling at the end of the day as you relax and rewind in its cozy atmosphere. Enjoy their margaritas or beer or a whiskey and spend the night at this cool hangout place.
So, are you heading out into the night in Bhubaneswar after a long day at work? Then do not miss to check out these best nightout spots. Use the car rental services by Revv to ensure a safe hassle free nightout escapade while you are in Bhubaneswar.
Must Read: Shopping Places in Bhubaneswar