Top 10 Best Nightout Places in Mumbai
When it comes to a list of the best nightout places in Mumbai, there are innumerable options worth considering. However, while it is almost impossible to compile an exhaustive list of the biggest nightlife attractions in the city that never sleeps, here's looking at some of the best ones.
Top night hangouts in Mumbai
Best Night out places in Mumbai – Promenades
Some of the best nightout places in Mumbai are its promenades and other public spaces where you can simply relax with your loved ones or friends after a hard day at work. Here's looking at some of them:
1. Carter Road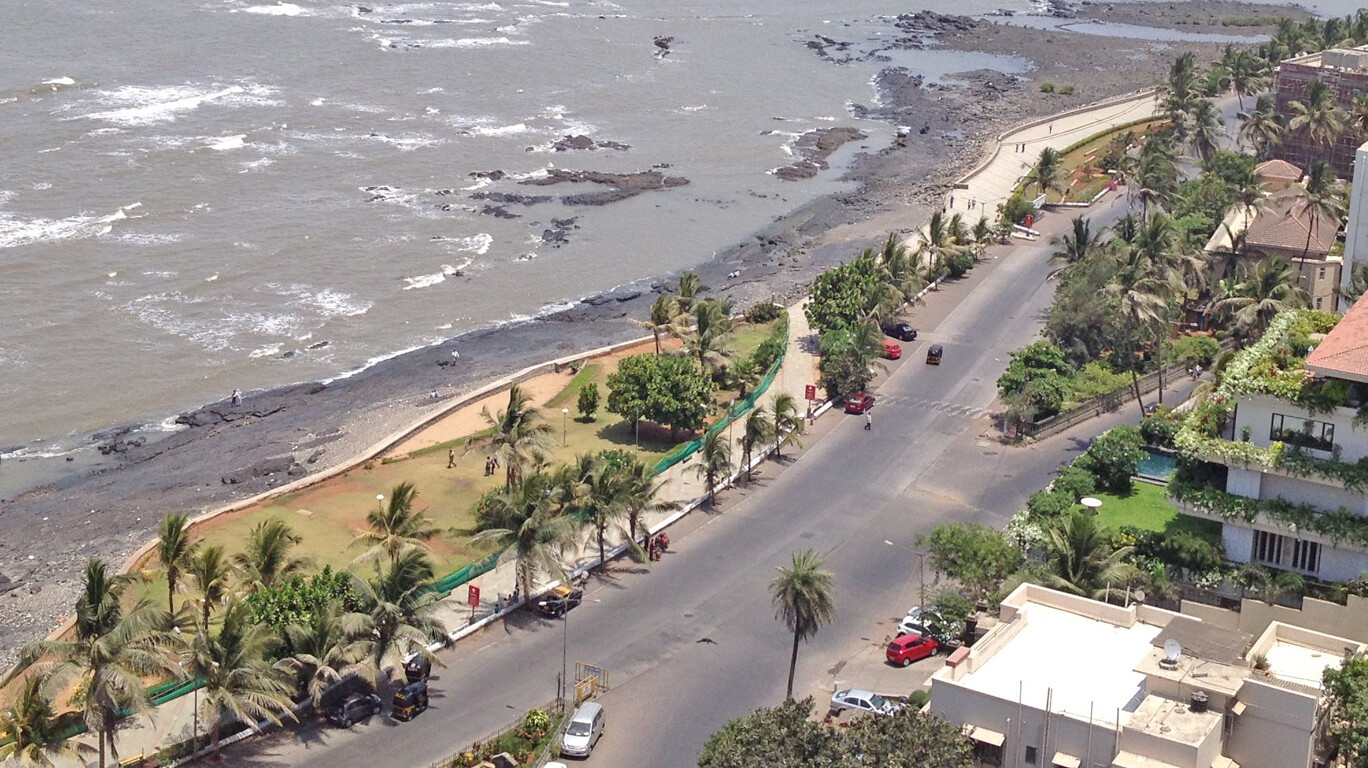 Carter Road is arguably the most popular hangout spot in Mumbai after Marine Lines (which we will get to next). This is where you will find people savoring their coffee, jogging, walking or simply chatting away in groups late every night. This is a great place to settle down after around 9 PM or so and there are several eateries that stay open till 1.30 AM on a regular basis. The best time to visit for some peace and quiet is between 11 PM and 2 AM.
2. Marine Lines
This famous promenade is the most famous landmark in Mumbai and one of the best nightout places in Mumbai. This stretch is packed with couples, friends, families and groups hanging out till late into the night. The city views are gorgeous at night and you will find several roadside vendors and stalls here, serving up delectable cuisine. This is the best place to visit after 9 PM for capturing some of the best views of the city.
3. Juhu Beach
Juhu Beach is one of the top Mumbai nightout places for its sheer energy and fun-filled vibe. Juhu Beach offers the best place to simply relax with your gang on the sands or take long walks during the sunset which is a lovely sight to behold as well. There are tons of food stalls that remain open till late into the night.
Top nightout places in Mumbai- Cafes/Desserts
A nightly excursion in Mumbai is incomplete without some coffee and the choicest desserts. On that note, here's looking at the best cafes or dessert parlors for night owls in Mumbai.
1. Bachelor's
This is one experience that is quintessentially Mumbai; this ice-cream parlor is thronged with late night birds on drives or simply those who wish to savor some good desserts after having dinner. The strawberries (in the season) with cream are to die for here! This joint is located strategically on the Chowpatty Seaface in Mumbai and remains open till 1.30 AM.
2. Le 15 Café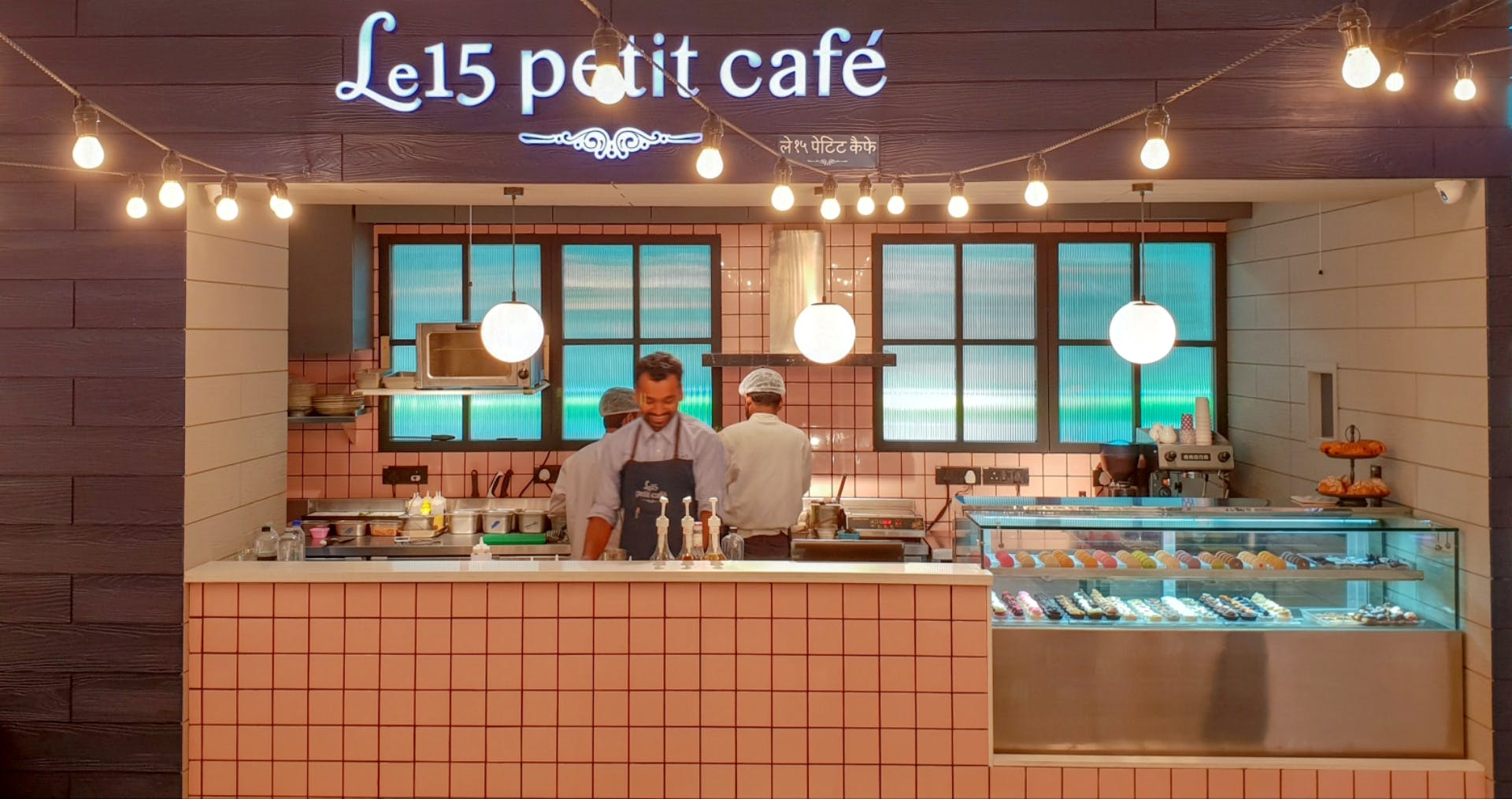 Le 15 Café is one of the cutest cafés in South Mumbai at Colaba. This is a great night-time visit for indulging in delectable desserts and warm coffee. Their macarons are famous throughout the entire city and the whole ambience makes it one of the best nightout places in Mumbai. The café remains open till 11 PM and opens at 9 AM.
3. Lotus Café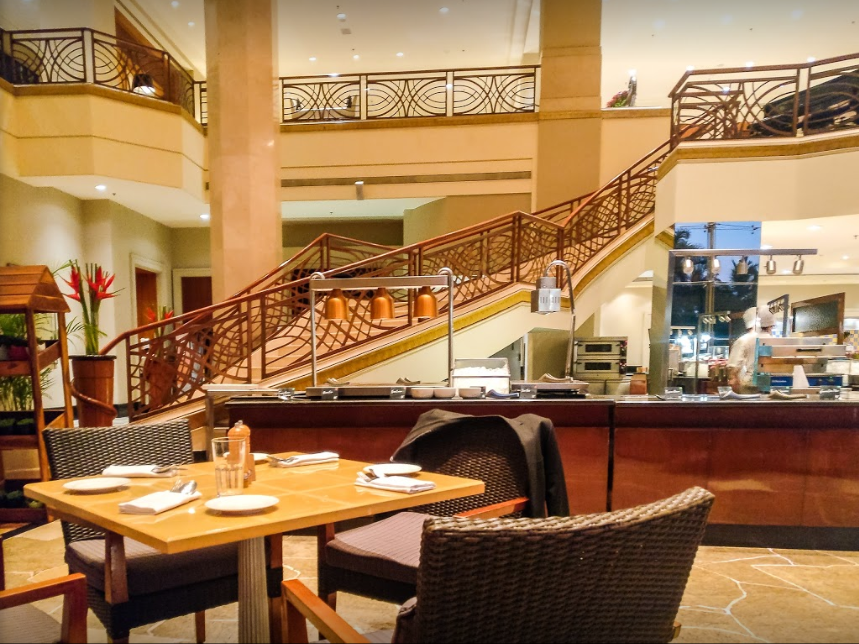 Lotus Café can be discovered in Juhu and remains open for 24 hours on the Juhu Tara Road. This is a great place to chill out with your pals late into the night. The ambience is great and so are the coffee and hot chocolate!
Must Read: Include These 3-Day Weekend Road Trips around Mumbai in your Bucket List
Top Mumbai hangouts at night- Street food paradises
Looking for the best nightout places in Mumbai that offer lip-smacking street food? Head out to the following destinations:
1. Bademiya
Bademiya is the place to be for a late-night meal that comprises of some of the tastiest and most mouthwatering kebabs that you have ever had! This famous joint is situated at Apollo Bandar at Colaba and remains open till 3 AM.
2. Mohammed Ali Road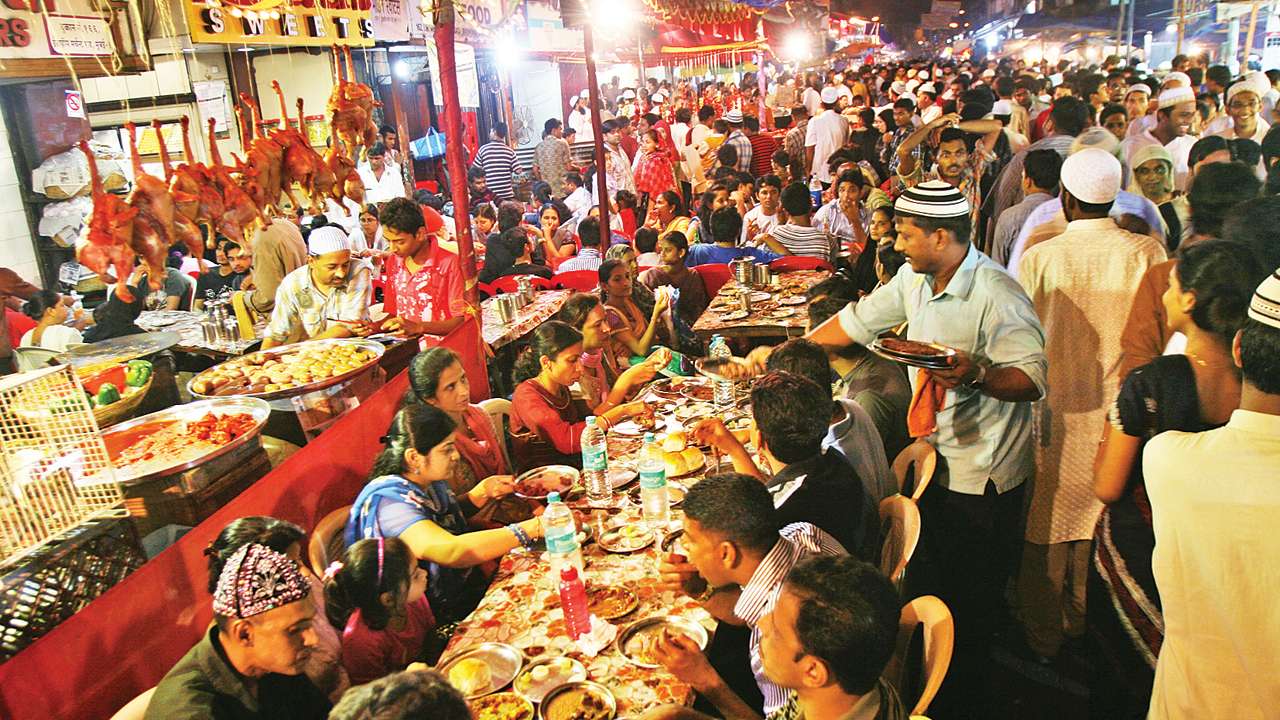 This buzzing food street is paradise for visitors and you will find some of the best Shawarma, Biryani, Quail, Keema and Nalli Nihari that the city has to offer, here. During the time of Ramadan, the food street remains open till the early hours of the morning. Otherwise, it stays open till 10 PM.
Must Read: Road Trips from Mumbai That You Can Add in Your Travel Bucket in 2020
Best Mumbai nightout places- Pubs, Lounges and Clubs
There is no dearth of pubs, lounges and clubs in Mumbai and it is really tough to pick a few from a burgeoning list. However, here's taking a look at some of the best nightout places in Mumbai that promise to give you a good time like no other!
1. Social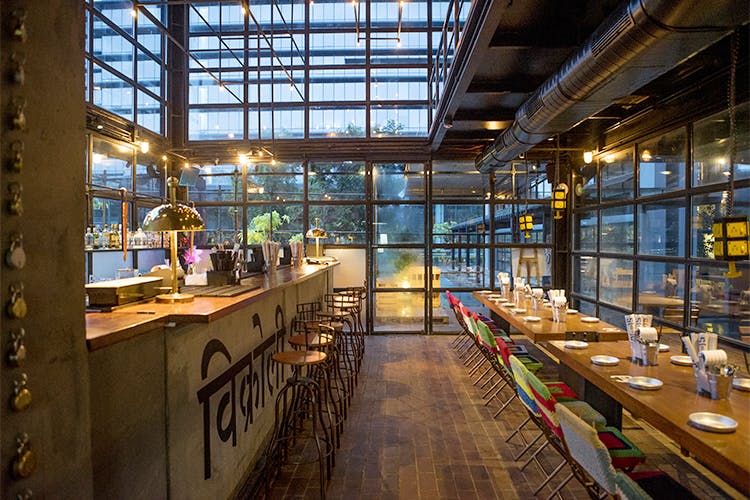 Social is one of the hottest nightlife hangouts in Mumbai and offers fabulous music, finger-licking food and sumptuous cocktails. It remains open till 1 AM. Social has outlets throughout Mumbai.
2. The Beer Café

This hip destination is a plush Mumbai nightlife hangout that remains open for 24 hours. The chilled beer, relaxed ambience and yummy pizza are plus points along with the considerably reasonable pricing.
3. Trilogy
Arguably one of the most happening destinations in Mumbai, Trilogy has some of the best DJs performing from across the globe along with its famous dance floor, wooden bar, staircase and gilded VIP zones. It remains open till 3 AM and is located at the Hotel Sea Princess in Juhu.
4. XXO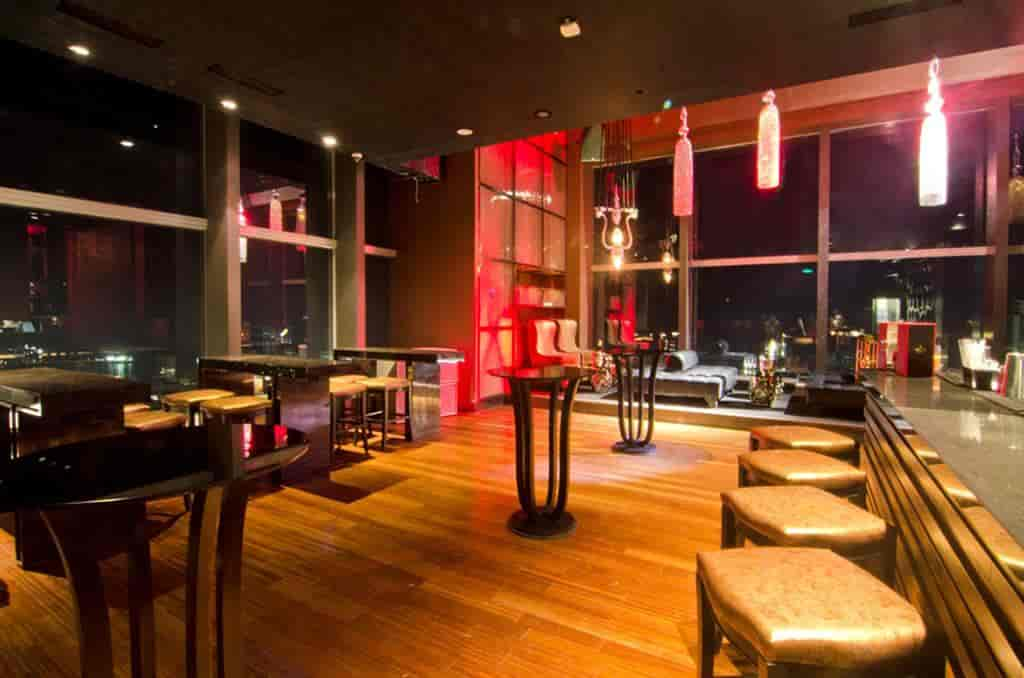 This is a stylish partying destination with fabulous music and cocktails up for grabs. A window seat will give you an amazing city view late at night. XXO is situated within the St. Regis at Lower Parel.
5. Aer
One of the best nightout places in Mumbai and a classy hangout, Aer offers open-air fun under the stars with amazing beverages and a stunning view of Mumbai. This rooftop club is a popular hangout for celebrities and the swish set. It is located at Worli's Four Seasons Hotel.
6. The Quarter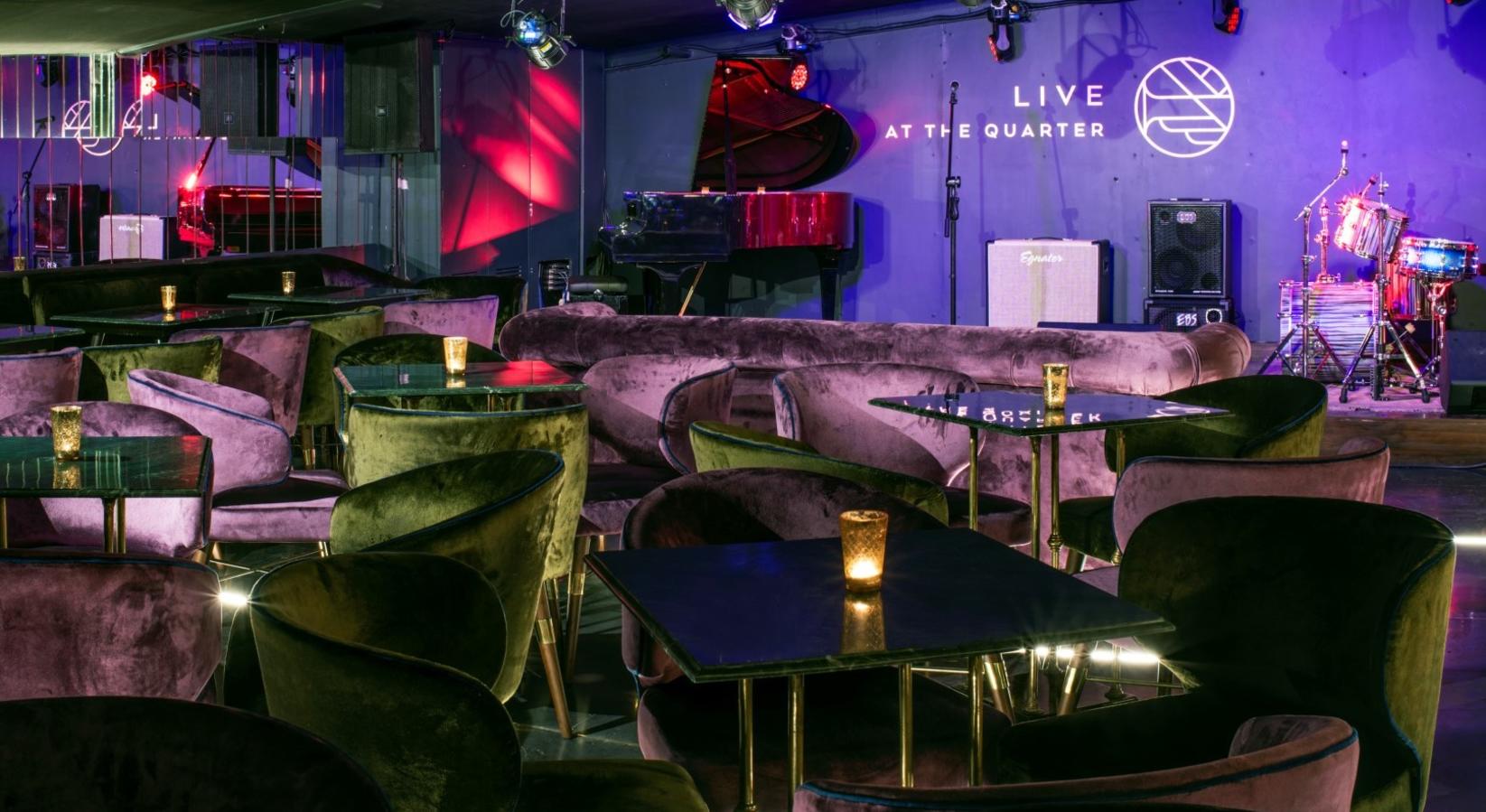 For an experience that is classy, sophisticated and relaxing, try The Quarter at the Opera House in Mumbai. This venue is amazing for a night out with your pals, just lounging, taking in the soothing live music, the tempting wine and mozzarella bar that leaves you thoroughly satiated to say the least.
Mumbai is truly a city that never sleeps and when you're in Maximum City, head out to these nightlife destinations for unadulterated fun, entertainment and recreation!
Must Read: Places to Visit in Mumbai- What You Shouldn't Miss on Your Visit