Chennai to Mahabalipuram Expedition for a Perfect Day Trip
Chennai is one of the biggest, cleanest, and most iconic cities in Southern India that has attracted people for centuries to explore this city. Apart from the exploration of the city itself, the tourists also like to visit nearby sites of cultural significance, historical importance, and natural beauty. This makes Mahabalipuram one of the most visited places around Chennai, where the history, culture, and natural beauty all converge to create an amazing sight for the tourists. It is a world heritage site as listed by UNESCO and there are several places to visit in Mahabalipuram, making it one of the most interesting destinations near Chennai. The distance between Chennai and Mahabalipuram is around 60 kilometers and the entire trip can be managed over a day, however, staying at Mahabalipuram can be an amazing experience too. The road trip from Chennai to Mahabalipuram also provides you plenty of opportunities to explore the nearby magnificent sights including marvelous structures, mythological wonders, and heritage monuments. Let us see the various places that you can visit and see in and around Mahabalipuram that you can cover within a day trip.
8 Best Places to visit in Mahabalipuram
1. Mahabalipuram Seashore Temple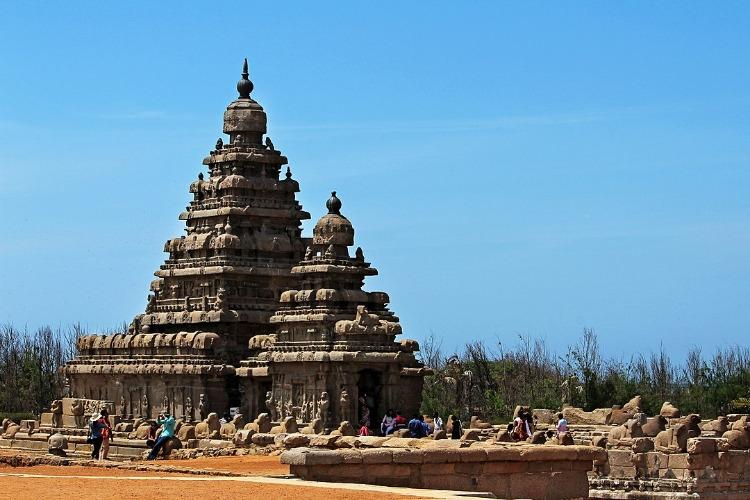 If you are visiting Mahabalipuram, one of the best places to start your adventurous day should be the Shore temple overlooking the Bay of Bengal. This ancient temple on the way to Mahabalipuram is rock-cut and five-storied, dating to the 7th century AD. Built-in Dravidian architecture, the temple faces east and the sun rays directly fall on the Shiva linga, while the temple houses two more shrines dedicated to the Lord Vishnu. 
Things to see or do: Admire the beautiful carvings of Nandi along the temple walls
2. DakshinaChitra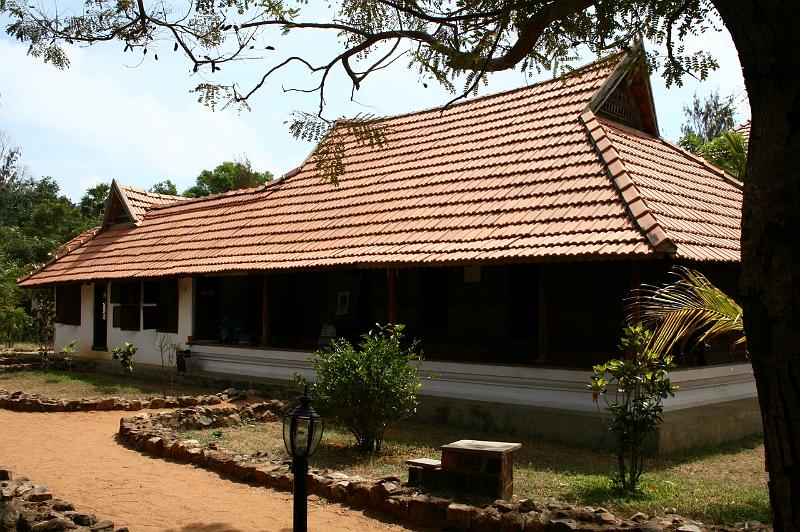 This beautiful exhibit of the local culture, craft, and heritage called DakshinChitra should be your next stop. Established in 1996 by the Madras Craft Foundation, this museum showcases various aspects of culture from various states in South India, such as North Karnataka, Tamil Nadu, Kerala, Telangana, Andhra Pradesh, etc. You can also attend the various workshops that are conducted here in indigenous arts and crafts including pottery and indigo dying.
Things to see or do: Visit 18 historical houses with cultural exhibits from southern states
3. Arjunar Penance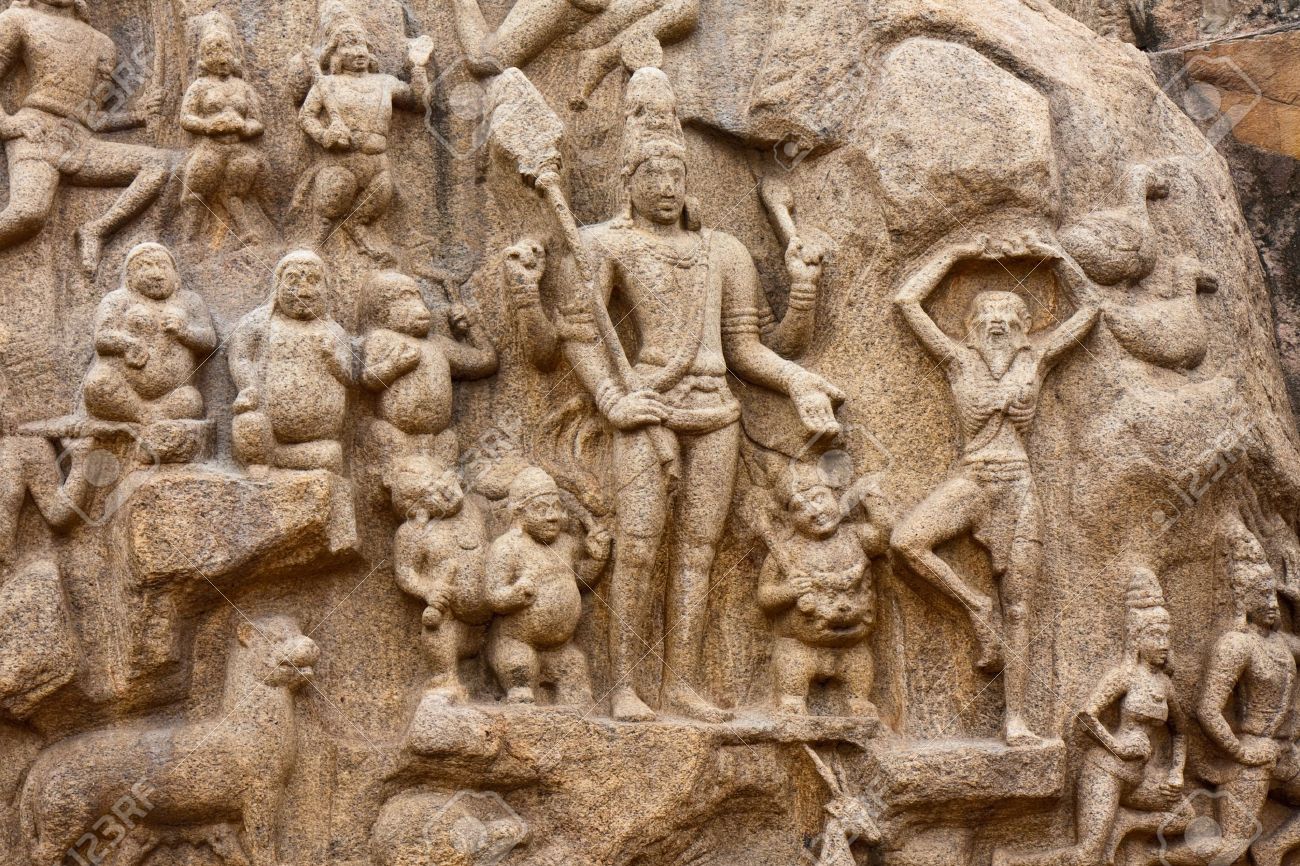 This amazing depiction of the famous Pandava, Arjuna as he performed penance to Lord Shiva is etched on the boulder here. According to the mythological epic Mahabharata, Arjuna performed the penance to seek the blessing of Lord Shiva in form of the Pashupatastra, a weapon to defeat the Kauravas who had wronged him and his brothers. The boulder also depicts the penance of sages to descend the river goddess Ganges to earth from the heavens by the grace of Lord Shiva.
Things to see or do: Carvings of various Animals such as elephants, and Lord Surya, accompanies by celestial gods
4. Covelong Beach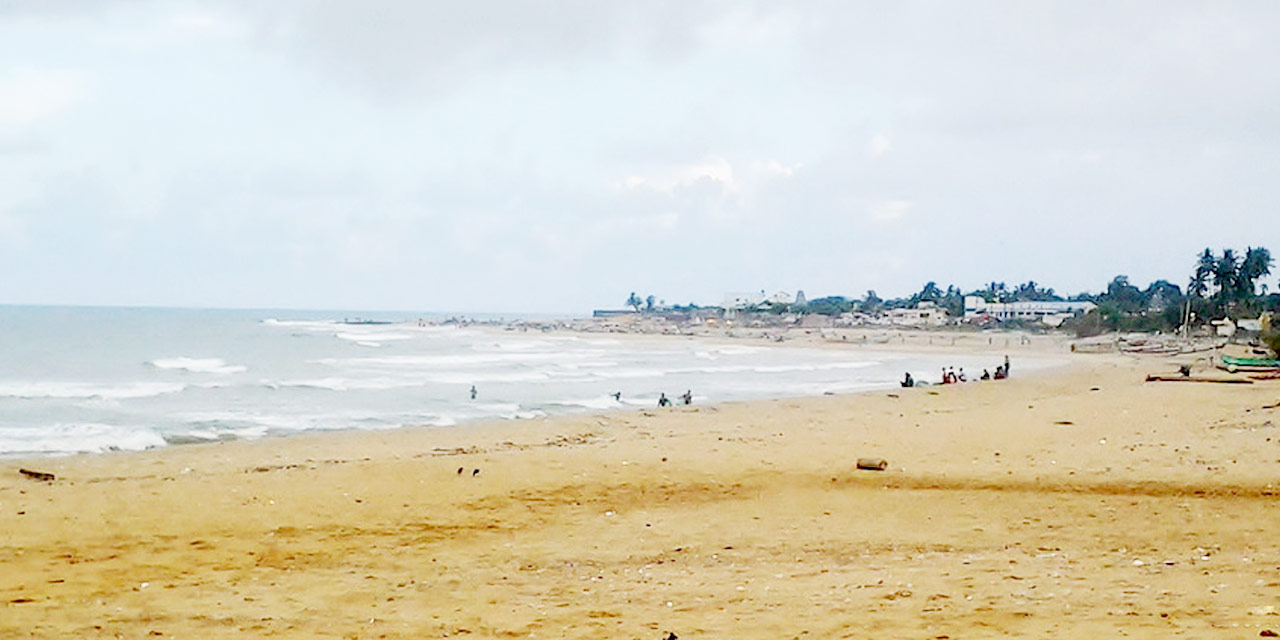 One of the most famous of the Mahabalipuram beaches is Covelong Beach which is 17 km away from the city. Also called Kovalam beach, this place is filled with amazing activities for all tourists. There is also a church, a mosque, and a 17th Century port on the beach.
Things to see or do: Visiting the ancient fort located close to the beach
5. Pancha Rathas
Named after the five Pandavas from the epic Mahabharata, these rock structures resemble chariots or rathas. They also have various sculptures of deities such as Lord Krishna, Lord Shiva, Goddess Shakti, Harihar, and Skanda. Each chariot is different and unique. There is also a huge elephant which is located amid these chariots. Along with the five Pandavas, their wife Draupadi also has a chariot here.
Things to see or do: Enjoy the ancient chariot temples and the intricate carving works
6. Crocodile Bank
This place is a favorite of the younger generation as you can see around 5000 crocodiles here. Apart from crocodiles, you can also see the snakes here of various species including Pythons. There is also one place where snake venom is extracted for medicinal purposes. The wildlife enthusiasts can see the reptiles up close here which is one of the hidden places in Mahabalipuram.
Things to see or do: Enjoy several indigenous species of reptiles including Mugger and Ghariyal
7. Muttukadu Boathouse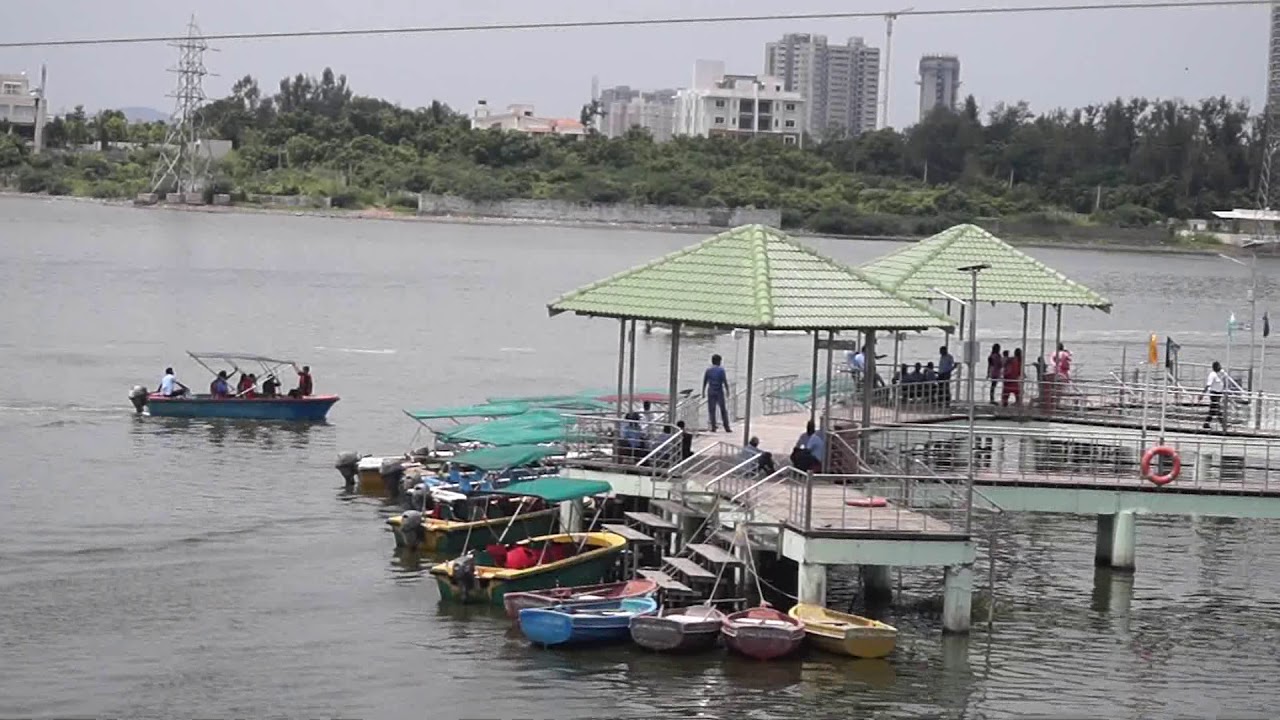 What can be more pleasant than a boat ride along the tranquil waters to bring a fitting end to an adventurous day. The Muttukadu backwaters provide you the perfect opportunity to do this at the Muttukadu boathouse. The Tamil Nadu Tourism Development Corporation organizes various types of boats including rowboats, pedal boats, and even motorboats.
Things to see or do: Enjoy different migratory and native species of birds around the lake
8. Krishna's Butter Ball 
Close to Ganesha Ratha, one of the most beautiful temples in Mahabalipuram is one of the natural wonders called Krishna's Butter Ball. The unique thing about this huge boulder is that it rests along a slope that seems to defy physics. There is an old legend that despite trying to move it using several elephants, the Pallava kings of the past could not move it even by an inch.
Things to see or do: Visit the marvelous wonder that puzzles even scientists
These places can easily be covered within the day trip from Chennai to Mahabalipuram by spending 45 to 60 minutes at each place. It is recommended to start as early as possible from Chennai to get maximum daylight in Mahabalipuram for sightseeing. The best time to visit Mahabalipuram is during the winters from October to March. If you are planning a trip, do consider taking a self-drive car rental in Chennai from Revv which has cars on rent available on an hourly as well as a daily basis. The Revv cars are immaculately maintained and there will be close to zero chances of finding any maintenance issues. Just download the Revv App or visit the Revv Website to get started with having the perfect ride for your Chennai to Mahabalipuram trip.