Amazing Road Trips from the Delhi to Rishikesh
Rishikesh located on the foothills of Himalayas in Uttarakhand attracts tourists every year from different parts of the world. The city of spiritual healing and Yoga, Rishikesh is one of the serene getaways in vicinity of the Ganges and Himalayas for the deep inner healing. Adventure tourist's from different parts of the world come to Rishikesh to experience some of the best river rafting tours it offers. For pilgrims; Rishikesh is the holy town from where they continue their Yatras further north or experience the beauty of the Himalayas from here. There are several places to visit in Rishikesh and it sure is a delight for travelers who are keen on trying out adventure sports like river rafting, trekking, rock climbing and so on.
Things to do in Rishikesh
1. River Rafting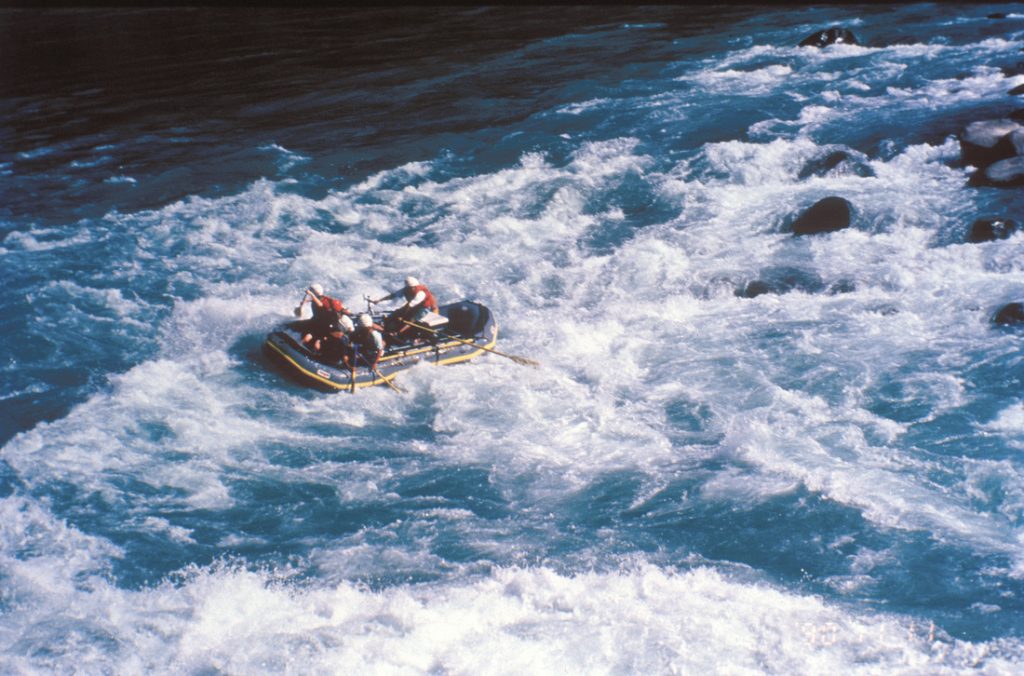 One of the famous stretches in Rishikesh from Kaudiyala to Lakshman Jhula that covers 36 km has around 13 major rapids. Rishikesh is the home of adventure sports, the major being river rafting. From first timers to experienced rafters, everyone starts their journey from Rishikesh.
2. Bungee Jumping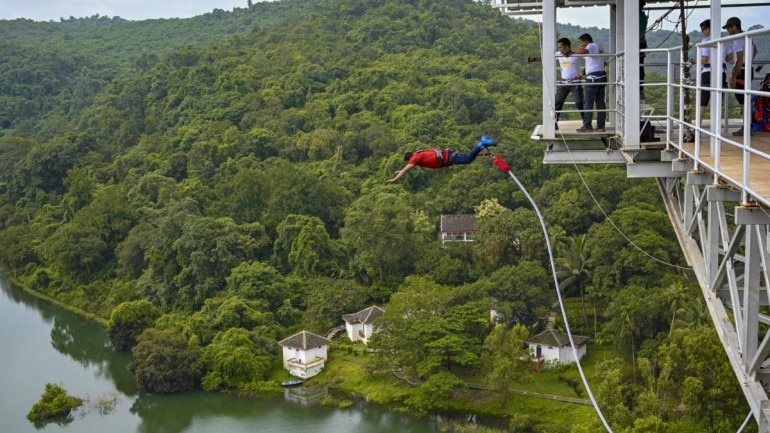 One of the famous adventure sports in Rishikesh is bungee jumping. Jumping Heights is a location where adventure junkies jump from a height of 800 meters and above with protective gear and feel the adrenaline rush.
3. Body Surfing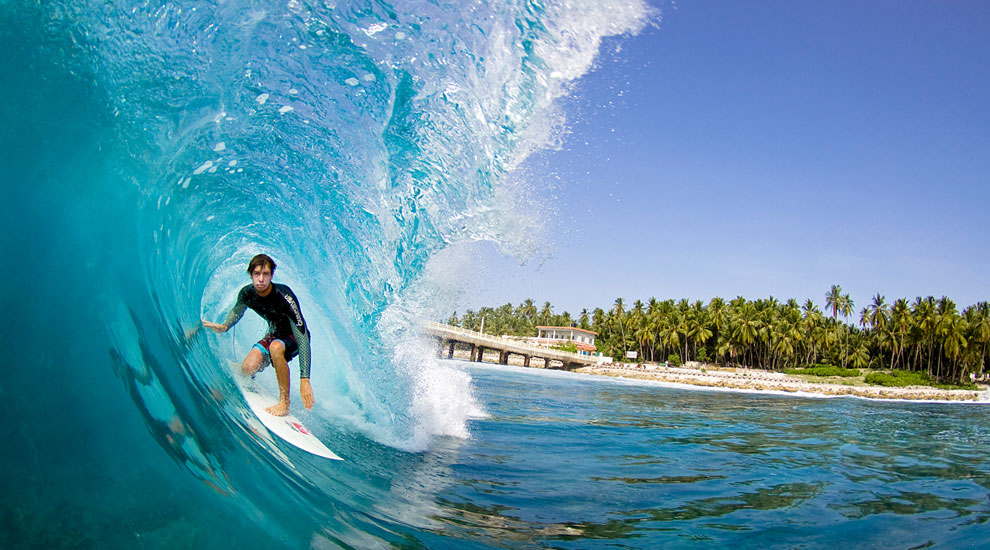 This is for the easy level beginners who just want to let go and feel the splash of water in mountain rivers. You can of course experience it during your river rafting . For body surfing you do not need to be an expert in adventure.
4. Camping
Camping at the foothills of Himalayas, away from the bustling lifestyle gives you a sense of perspective. Rishikesh is the place where you can meet your true self as you sit in your tent around the Ganges and under the dark night sky with glittering stars and reflect on your life.
5. Trekking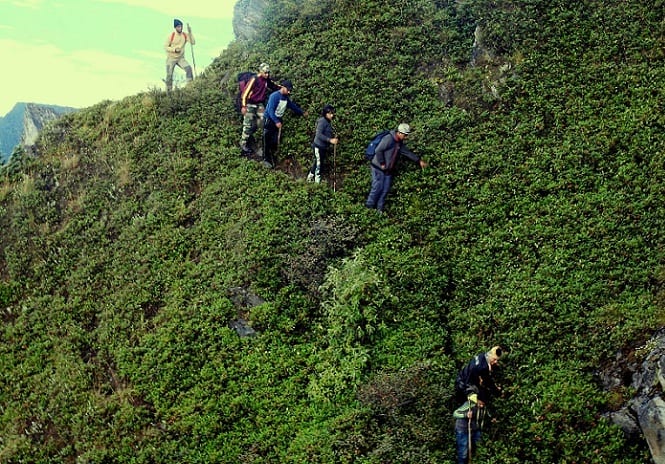 Trekking remains one of the major tourist attractions in Rishikesh. Rishikesh attracts trekking-enthusiasts from experts to easy level trekkers. Explore the jungles and nature trails of Rishikesh in Uttarakhand.
6. Rappelling

Often tourists taking a Delhi to Rishikesh road trip come here to experience rappelling. This is a true test of strength and it is loved by hikers. Climbers, mountaineers often attend the rappelling camp trips that are held in Rishikesh.
7. Cliff Jumping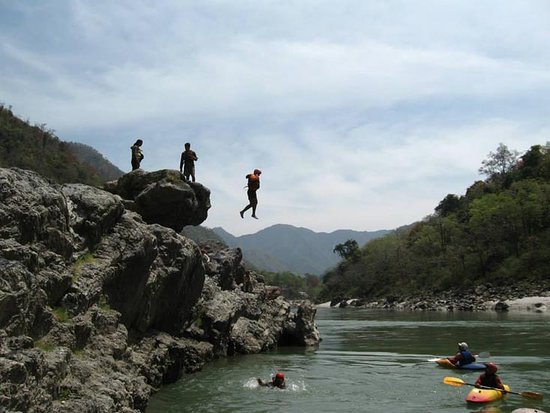 Rishikesh has several cliffs with varied heights. Mountaineers from all over love this sport and it attracts a lot of thrill seekers.
Best Time to Visit in Rishikesh
You can take a road trip from Delhi to Rishikesh all year round and for adventure tourists the best time is mid-September to April.
Delhi to Rishikesh Road Trip by Car: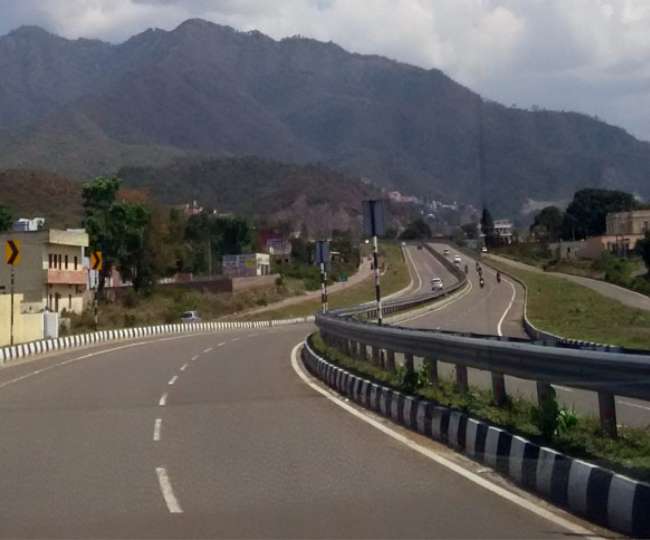 There are 2 different routes which you can take if you are planning to visit Rishikesh from Delhi.
Route 1: (via NH 334)
You can take a drive starting from New Delhi to Meerut and via Muzaffarnagar and Roorkee. You will reach Haridwar and finally Rishikesh via NH 334.
Distance between Delhi to Rishikesh by road: 235 Kms
Hours: 6 Hours (approx)
Route 2: (via NH 9)
You can also start from Delhi and drive across Chandpur and Najibabad to reach Haridwar and finally Rishikesh via NH 9.
Distance between Delhi to Rishikesh by road: 288 Kms
Hours: 7 Hours (approx)
On your drive, Meerut can be the ideal halt for a quick breakfast or lunch on one of the roadside Punjabi dhabas. After crossing Meerut, Muzaffarnagar and Roorke you reach the city of Haridwar.
Things to do In Haridwar: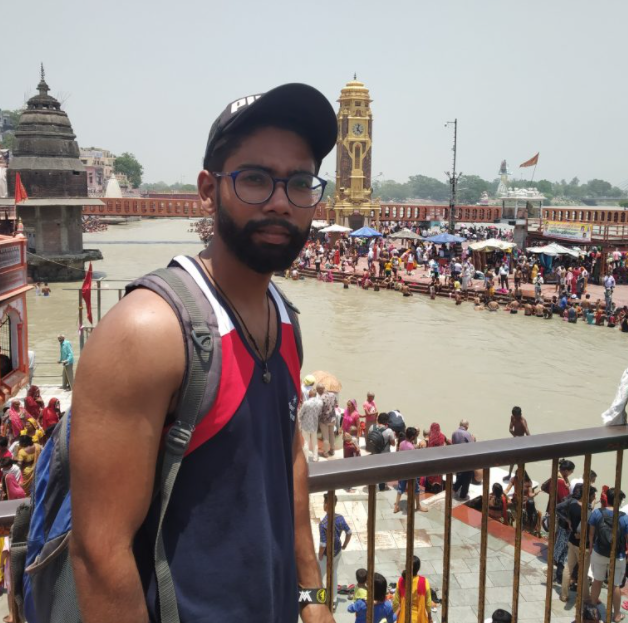 Haridwar is a holy city which has the ghats of holy river Ganges. Pilgrims from all over visit the Shiv Parvati temples here and take a dip in the holy waters of River Ganges. You can also visit the Moti Bazaar to shop for local artifacts. Haridwar is thronged by pilgrims all through the year; who come here to take a dip in the holy waters of River Ganges and wash away their sins. In Hindu mythology, it is believed that final rites after death should also be done in Haridwar for attaining Moksha.
This is where the Kumbha Mela is held once in 3 years. Every evening and dawn a beautiful Ganga Aarti is held amidst chanting of prayers and waving of the huge aarti lamps. This is a sight to behold which is etched in memory forever. The pilgrims also float small diyas into the river.
The next morning after your halt at Haridwar you can reach Rishikesh. Rishikesh is the starting point for trekkers and pilgrims who want to take an expedition to the Himalayas. Long back it is believed that the famous British band Beatles had come here and created their music album 'White' at this very place. Rishikesh also has a suspension bridge; Lakshman Jhula which is an important tourist attraction. Ganga Aarti is also performed here every evening.
So now you can plan your road trip to this beautiful city on the foothills of Himalayas. Explore the rugged mountain beauty in its rapids and rock climbing and other adventure sports also experience the serenity and spirituality that this place brings. Meditate or explore the various ashrams for that real inner peace and healing away from the fast-paced life of the metropolis.
For these beautiful road trips you need to reach out to Revv which offers self drive car rental in Delhi round the clock. So pick your favorite car and take a trip to the Himalayas and its beautiful locations.
Must Read: Unexplored Places to Visit in Delhi