Road Trips from the Beach City of Mumbai to Beautiful Goa
Mumbai to Goa is the most famous road trip; the one road trip that every travel buff wants to make. The Mumbai to Goa road trip that is almost 10-12 hours is famous for its scenic beauty.  The Mumbai to Goa road trip distance is not more than 600 km but it can be a very interesting trip if you have some good stash of food and good music. It is said that back in the 70s some of the famous Bollywood movies were made based on this road trip. For Mumbaikars, Goa has always been the place to unwind, party and relax.  The international tourists also love Goa for its relaxed setting and amazing luxury resorts and ample opportunities for sunbathing and relaxing Ayurvedic massages. Travel through the winding roads of mesmerizing Western Ghats to the beautiful beaches and explore the beautiful parts of Western India.
Goa attracts tourists all over the year. The beautiful beach destination of Goa attracts travelers during summers and this is also considered one of the best seasons to visit this place.  The weather is very mild, and you can also enjoy sunbathing and warm water of the Arabian Sea. This is one of the best times to make a trip to Goa. However, the resorts are highly priced during this season. You can also visit during February to June and October to December. Goa is known for its lush greenery and magnificent beaches and it looks beautiful during the monsoons. The monsoons are an off season and so you can get some cheap deals during monsoons.
The Best Routes of Mumbai to Goa Road Trip
Route 1: Mumbai to Goa via NH 4
Distance: 590 kms
Estimated Time: 10 hours 30 minutes
You can take a Mumbai to Goa road trip by car taking the NH4 route.
You can take the Mumbai-Pune Expressway and go via Pune to Satara and then Kolhapur to Belgaum on NH4 and then Belgaum to Goa.
The smoothest driveways is the Mumbai – Pune expressway. This is a convenient route between Mumbai to Goa. The smooth roads and multiple lanes make driving very relaxing.
On the Mumbai to Goa trip on the way you can take a break at Satara  and Kolhapur. You can try out the roadside dhabas here. You can also visit the beautiful Rankala Lake that is in Panvel and also the majestic historical Panhala Fort.
If you are taking the NH4 the next stop after Kolhapur will be Belgaum. You can take a break at Belgaum. The tourist attractions here are Belgaum fort and the Bhimgad Wildlife sanctuary. The journey from Belgaum to Goa takes around three hours.
Route 2: Bombay Goa Highway ( NH 66)
Distance: 577 km
Estimated Time: 12 hours
Route: Drive through Mumbai then Panvel through Pen covering Kolad and then going through Pali and Sawantwadi and reaching Goa.
Drive through the rustic beauty of green paddy fields and coconut lined roads. On the way you can take a break at Ganpatipule. This is a beautiful winding road
You can start off early and reach Panvel from Mumbai. Once you reach Panvel via NH 17 this road is called NH 66. You can take a leisurely drive on this 2 lane highway. Enjoy the vivid green surroundings and also you can stop by one of the roadside eateries.
Some Sights to Explore on This Route:
1. Karnala Bird Sanctuary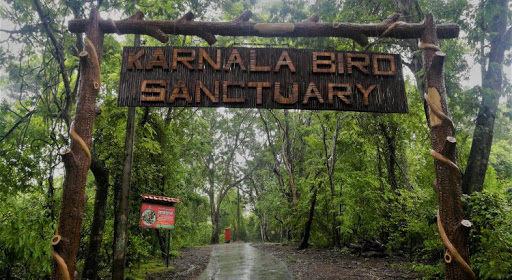 On this route you can visit the Karnala Bird sanctuary in Panvel. Home to around 150 species of birds this attracts tourists on the Mumbai to Goa trips.
2. River Vashishti, Chiplun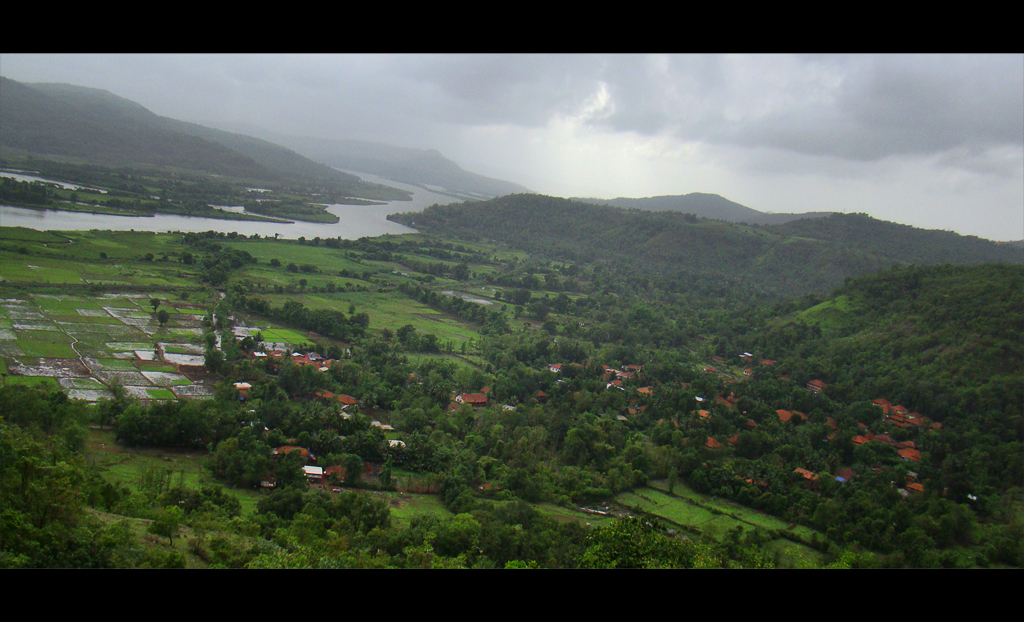 Another popular halts for tourists after Panvel is Chiplun. Located at a distance of 200 km from Panvel; Chiplun has some interesting tourist places. Located on banks of the River Vashishti this area is amazing for its waterfalls, the holy Parshuram Temple, and the delicious Ratnagiri mangoes.
3. Sindhudurg Fort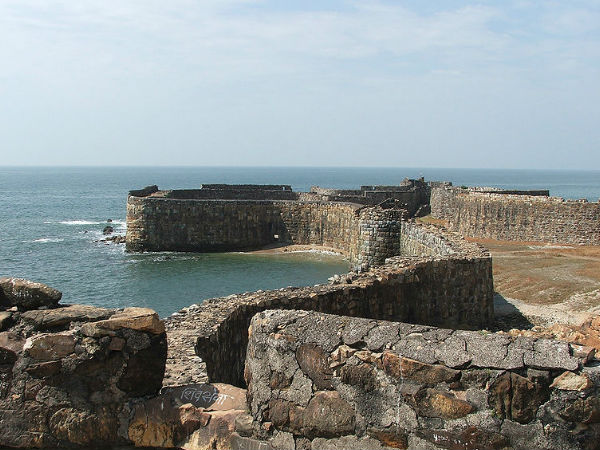 Driving along NH 66 you can reach Sindhudurg Fort built by Hiroji Indalkar. On the shores of the Arabian Sea this is an age old fort with its own history.  You can drive along and then after you cross Santanwadi you will reach Goa.
There are a number of options for Mumbai to Goa road trips. You can arrange for a Mumbai to Goa road trip car rental and drive along. You can also take a self-drive car rental in Mumbai and plan your road trip.  You can take frequent breaks between the journey and explore the beauty of the Ghats and listen to some amazing retro music that makes the drive a memorable experience.
Explore the amazing beauty of the Ghats as you drive along the winding roads and the rustic beauty at the backdrop intercepted by beaches, ancient villages with forts and tiny snippets of Maratha history allure you. This has long been a favorite trip of the local Mumbaikars and also tourists who come from different parts of the world. The local Maharashtrian cuisine on the roadside also is another way of exploring this journey from a foodie perspective.
The Mumbai to Goa road trip every year usually occurs the most during winters due to the beautiful weather. The monsoons make driving a little difficult. But if you love to take a trip through the winding roads during the monsoon months then this will surely be an adventure you would love.