Quintessential Southern Indian Trips from Hyderabad
Does Hyderabad really need an introduction? Well, one of the oldest cities in India and popularly called as 'City of Nizams', Hyderabad is a place that is not only known for its ancient relics but also for the major IT companies that have shifted to this city and growing rapidly. From the mouthwatering Biryani to visiting several historical as well as fun attractions in Hyderabad, you will never get bored here.
If you are looking for destinations for road trips from Hyderabad, you will be amazed to know that you have some of the most beautiful places in entire South India to visit. The South India road trip route that commences from Hyderabad can go in several directions and depends on the place that you are choosing to visit. So let us check out the places that can be visited from this beautiful city.
10 Best places to Visit in Southern Indian Trips from Hyderabad
1. Warangal
If the stories of Kings and Queens have always fascinated you, Warangal is the place that you will find just like one of your storybooks. Several historical sites speak the tales of the era that has gone by. You can also visit the Parkhal Lake here to rest amid the natural surrounding surrounded by the Parkhal Wildlife Sanctuary. 
Distance From Hyderabad: 140 km
2. Mallela Theertham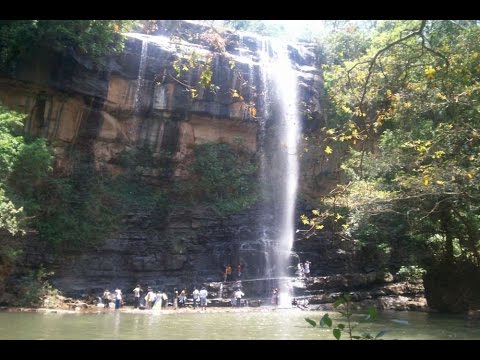 This is surely one of the most magnificent road trips you can have from Hyderabad. The main attraction here is the waterfall that cascades from a height of 150 feet and falls in Nallamala Forest. You would need to trek for about 380 feet to reach the waterfall here. This is a great spot for solo trips where you want to spend some time by yourself but also for picnics with friends and families.
Distance from Hyderabad:  173 km
3. Hampi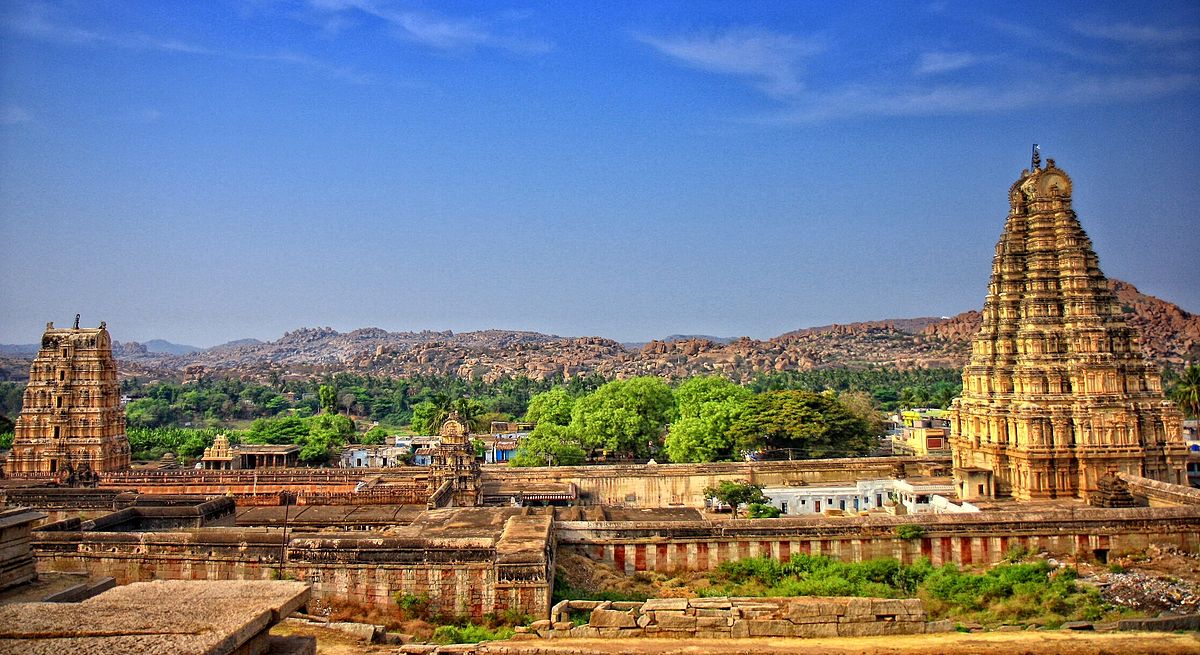 Hampi is a UNESCO World Heritage Site that attracts a lot of tourists from across the country. The place is most famous for the ancient Virupaksha Temple. However, you can also visit the other monuments here that date back to the bygone era. This is one of the most popular tourist attractions in South India.
Distance from Hyderabad: 385 km
4. Horsley Hills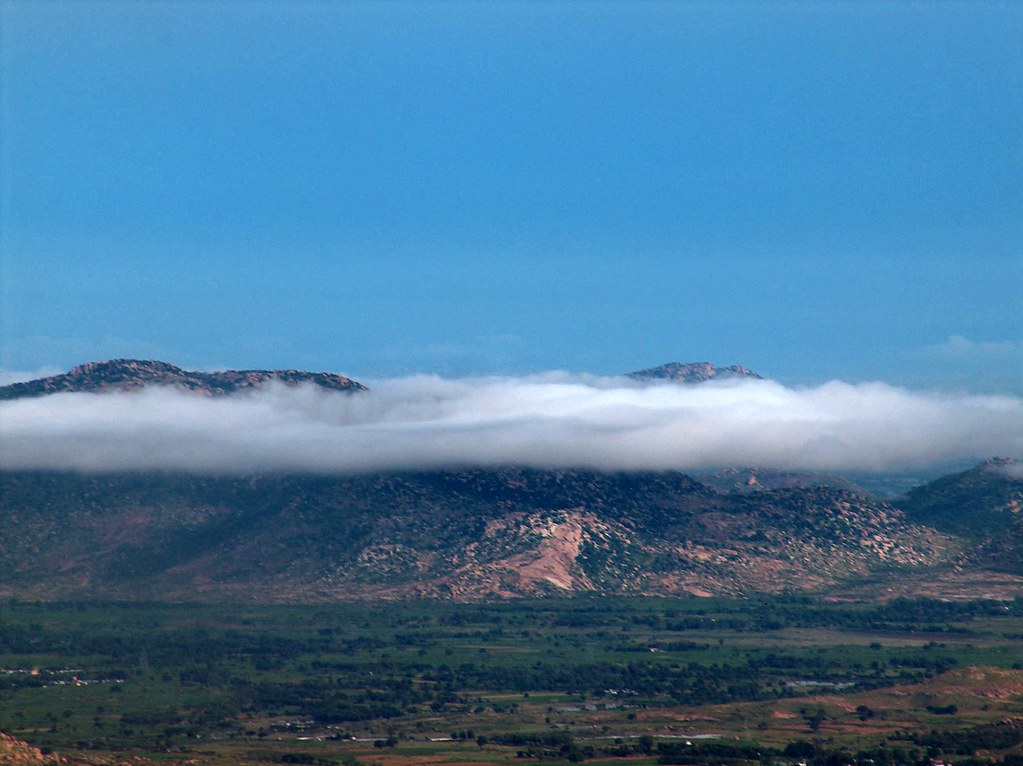 If you want to visit a place that is surrounded by hills almost on all its sides, then you can head to Horsley Hills. Whether you are an adventure freak or a nature admirer, you are going to love every bit of this place. Trekking, zorbing, and rappelling are some activities that you can indulge in when you are here.
Distance from Hyderabad: 540 km
5. Badami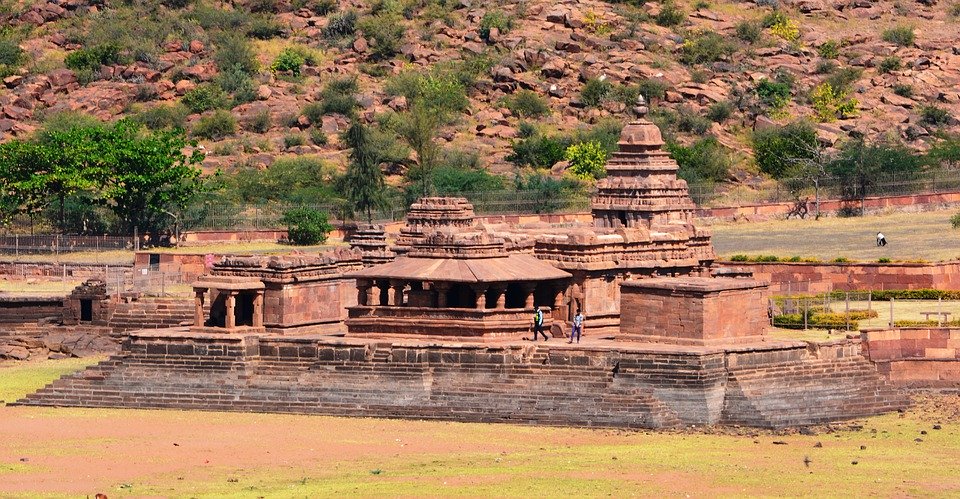 While you are planning your South India tours from Hyderabad, try not to miss out on Badami. The distance can be a bit too long but the journey and the surroundings of Badami will keep you amazed. Rugged huge rocks as well as lush greenery, you will find both in Badami. Visiting the cave temples will enable you to see and appreciate the beautiful and charming architecture. While you are here, you can also visit the fort that is built atop the hill and from there you can have a view of the entire town.
Distance from Hyderabad: 420 km
6. Rollapadu Wildlife Sanctuary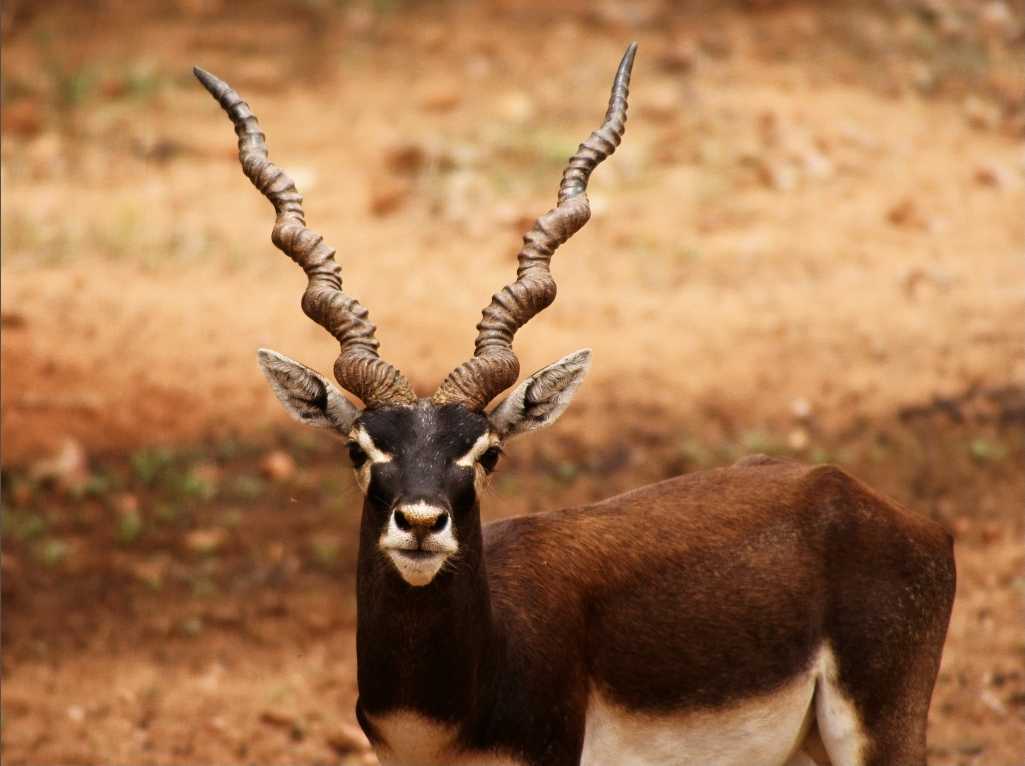 There are actually several things to do in South India that include trekking, rappelling, paragliding, etc. However, something that is liked by almost one and all is spotting wild animals in their natural habitat. And if you are looking forward to one such trip from Hyderabad, you can visit Rollapadu Wildlife Sanctuary. You will find some endangered species of animals, birds, and even reptiles here.
Distance from Hyderabad: 300 km
7. Adoni Fort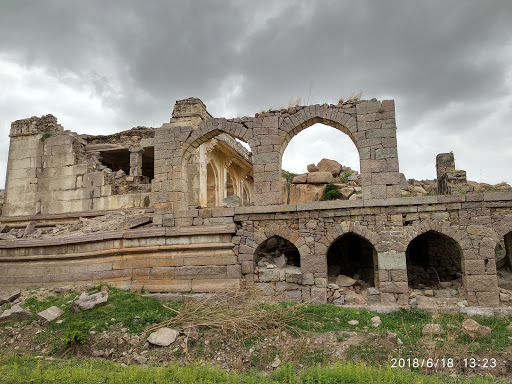 It is one of the oldest forts in the country and the fortification walls run more than 50 km in length. The Vijayanagara Empire set its military base here in the 15th century. Later the Bijapur Sultanate took over the possession of the fort. The fort still looks beautiful with its several gates. There are many sub-forts built within this fort. The various attractions that you will find within this fort include Malik Rahman Dargah, Jamia Masjid, Amba Bhavani Temple, Nawab Darbar Hall, Venu Gopala Temple, and Shiva Temple.
Distance from Hyderabad: 310 km
8. Bidar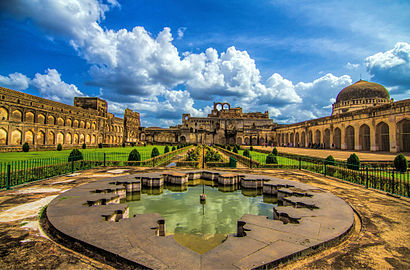 As you plan your road trips from Hyderabad to South India, you can include Bidar without a second thought. This is one of the oldest forts in Karnataka which was built of mortar and stones. The fort was built in the 14th century by Ahmad Shah Wali Bahman.
Distance from Hyderabad: 146.3 km
9. Pondicherry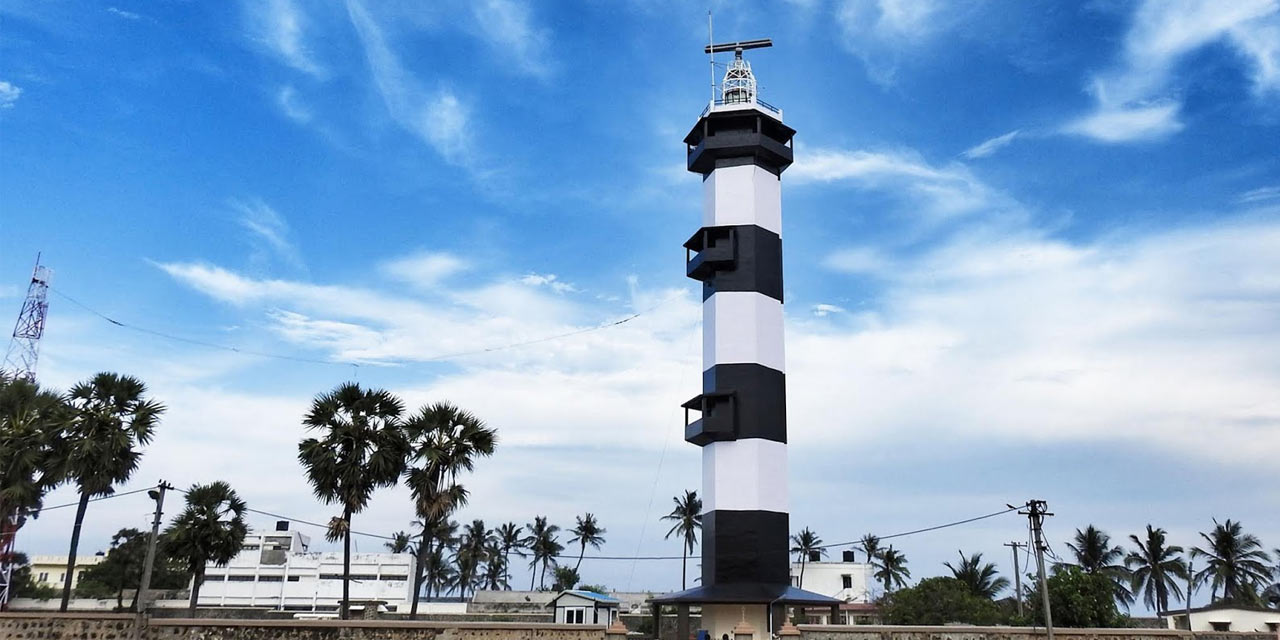 Pondicherry is one of the places in South India that attracts a lot of tourists, especially in the winter season. It is one of the best road trips in South India by a car that you can take from Hyderabad, you must visit this beautiful place with so many churches, beaches, and attractive cafes. You can even try Scuba Diving at the beaches here.
Distance from Hyderabad: 785.8 km
10. Chennai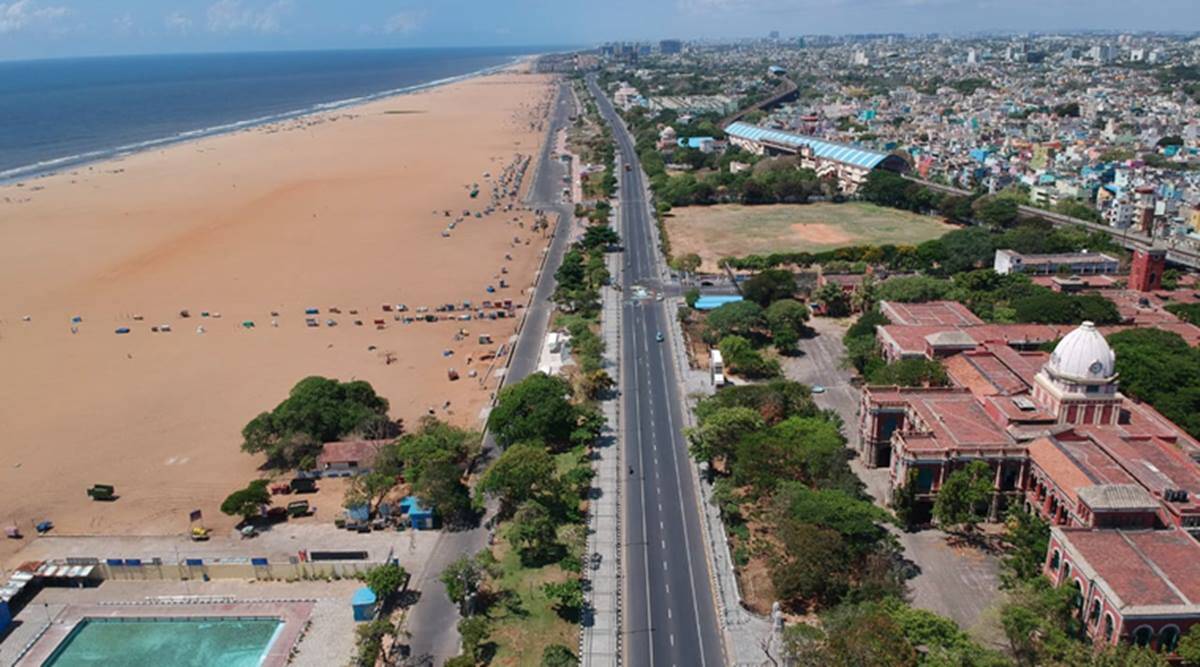 Another place that you can choose for your trip from Hyderabad is Chennai. The metropolitan city has its charm and is considered one of the biggest cities in South India. From various temples to museums, from beaches to some of the best pubs, you can have a gala time in Chennai.
Distance from Hyderabad: 625.8 km
These road trips are some of the best that you can take in India. They include locations of all kinds from the best historic places, to places rich in natural beauty, and even some places that are great for adventure lovers. The best part about traveling to these places from Hyderabad is that almost everywhere you will find great connectivity from well-maintained roads. One of the best ways to travel to these places is by taking a Hyderabad car rental from Revv, which provides excellent condition cars that have been thoroughly sanitized both inside and outside. The Revv cars can easily be booked by visiting the Revv Website or installing the Revv App available at Google Play Store and iOS App Store. If you are in Hyderabad, you can enjoy traveling to some of these best places anytime by booking the Revv car in just a few easy steps.