Best Road Trips from Delhi to Rajasthan – Explore The Royal Charm
Be it due to the historical splendour or the dazzle of colour or just the stretch of sand, Rajasthan is on everybody's wish list! The forts and palaces of the kings from the bygone years are intriguing for everyone. The graceful walk of the camel on the desert is charming to most of the travellers, and not to forget the rural feel with a hint of royalty that is still in the air. With that comes amazing craftsmen and culinary offerings. Naturally, Rajasthan is totally an amazing place to visit! And if you want to do justice to all the best parts of the State, better plan a 1 weeks tour of Rajasthan to explore and enjoy it thoroughly.
Points to note if you are travelling from Delhi to Rajasthan by car:
Total distance from Delhi to Rajasthan is 444.7 Km.
Estimated time to reach Rajasthan from Delhi in a car is 7 hours 52 minutes.
Best time to visit the city — The experts suggest that the best time to visit Rajasthan is between November to February, as the summers and winters in the deserts can both be too taxing and extreme.
The best way to travel from Delhi to Rajasthan is to take prominent stops and explore each place gradually. But when in Rajasthan, there are some places that you should visit without fail or regret missing out later.
9 Best Places to Visit in Rajasthan:
1. Jaipur 
Famous by the name of the pink city, Jaipur is a charming city to explore and you can easily drive from Delhi to Jaipur. The city breathes with the memories of important leaders in the history of India and still holds with pride lots of monuments and buildings to mark reverence to them. Among prominent tourist attractions are — Hawa mahal, Jal mahal, Amer fort and other such attractions that are steeped in history, tradition, culture and artistry.
2. Ajmer
Ajmer is an essential pilgrimage spot of Rajasthan, as it has the famous shrine of a Muslim saint – Gareeb Nawaz, and lakhs of devotees visit this city to pay homage. The famous lake, Anna Sagar, having an ancient and a surprising history, and many museums and palaces would make you travel back in time. Come directly from Jaipur to Ajmer and you can easily reach the city within a few hours.
3. Udaipur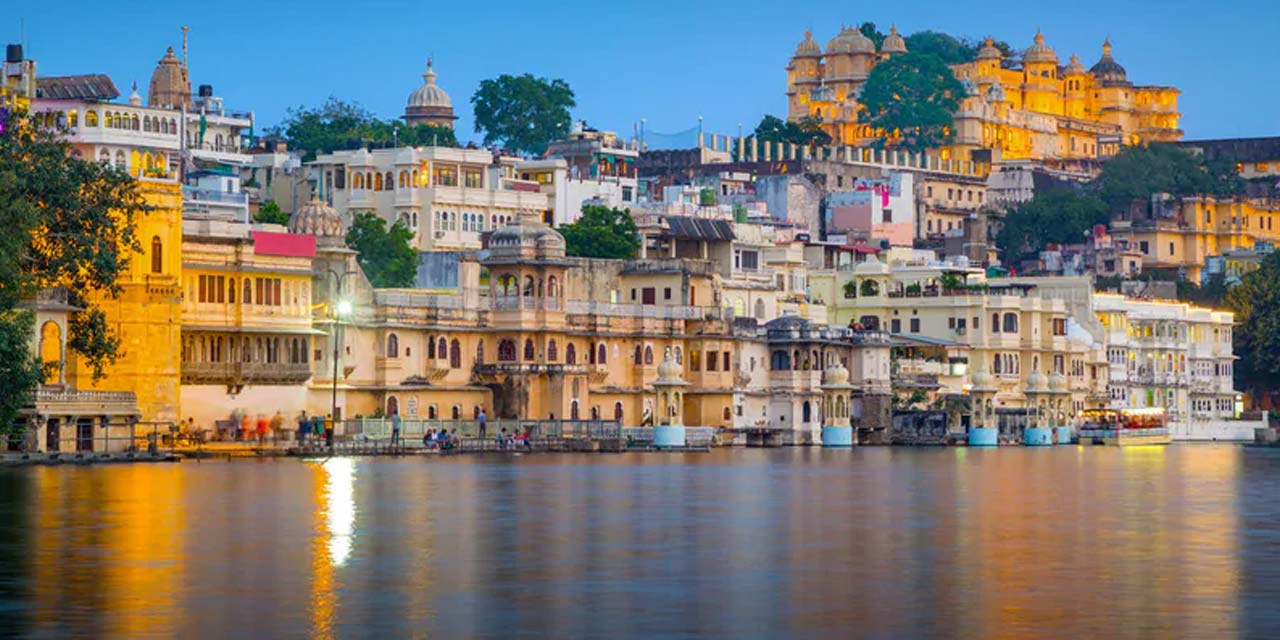 Rightly called as the Venice of the East and the Kashmir of Rajasthan, you can well imagine the beauty of Udaipur from these names. The city has everything that you'd call beautiful and rich. If you take on a road trip from Ajmer to Udaipur, you'll view the extraordinary architecture of the place up close. Also, the city, surrounded by lakes and hovered by tall palaces, can be a handful to explore and may offer lots to explore for all the history and heritage lovers.
4. Jodhpur 
They call it the Blue City of Rajasthan because of the blue coloured buildings across the city. After visiting Udaipur, travel to Jodhpur. This city is a beautiful place with lots of forts adorning it, the Mehrangarh fort being the famous of all. Apart from these, the market in the place easily transports you to a happy place. The primitive vibe of the place is what adds charm and attracts tourists from across the globe.
5. Jaisalmer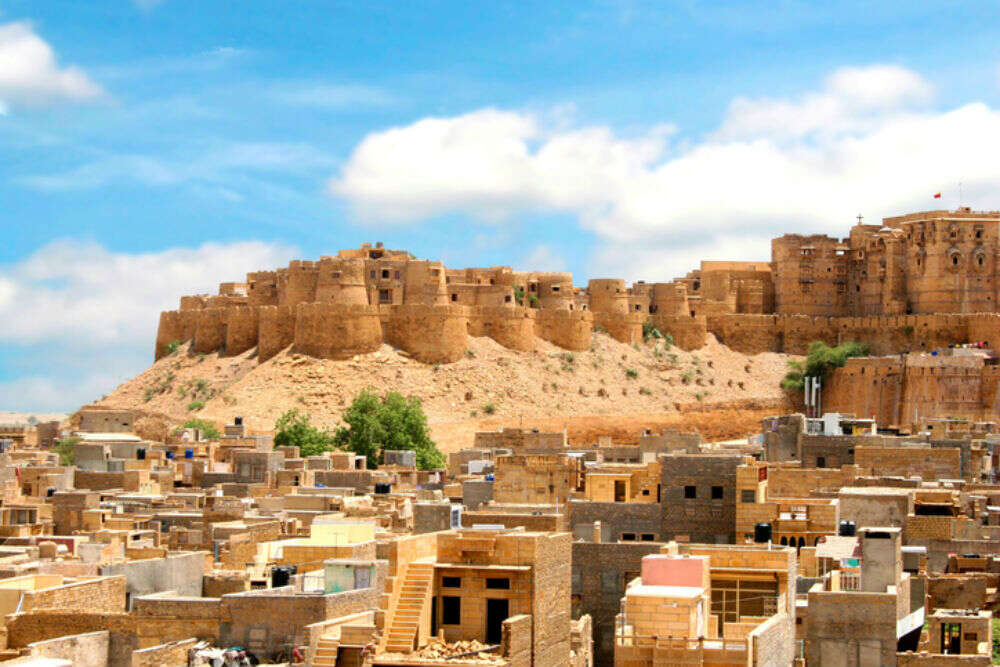 The golden city of Rajasthan is amongst one of the famous near by places to visit when in the state. It's the golden city of Rajasthan because of the golden palaces it holds. The beautiful city is all about serenity – and it proudly hosts beautiful lakes, temples and palaces. You can even try the desert safari when you are in Rajasthan by riding on a camel's back across the desert.
6. Mount Abu 
You wouldn't believe it's a part of Rajasthan when you visit the place. This hill station is a famous tourist attraction here, because of its lush greenery and exotic mountains and most unique architectural patterns. This place prides in having temples and palaces that are over hundreds of years old, but have still retained their natural charm.
7. Ranthambore 
It's the biggest tiger reserve in the country and is said to be the house of lots of tigers who do not mind being sighted. That's why sightseeing here is more preferable than other tiger reserves in the country. This place also takes pride of attractive flora and fauna, making it worth visiting when you are in Rajasthan. The Ranthambore Fort, which was built in the 10th century, is a UNESCO world heritage site, and of course deserves a visit.
8. Bikaner 
Any traveler couldn't just complete a trip to Rajasthan without visiting this charming and fabulously cultured city of Rajasthan. The place speaks about the Rajput era through its classy architecture. The destination is known for breeding some of the finest riding camels, and the tourist hub hosting a world-renowned camel festival calling even international camel riders to try their luck on its pure sand. Bikaner is surely a desert kingdom of Rajasthan. So, if you are listing some fun things to do in Rajasthan, you should certainly take a tour to Bikaner and experience the fun and unique hospitality.
9. Pushkar 
A tiny temple town of Rajasthan that offers not only an ancient temple for the devotees, but also holds the famous Pushkar mela which attracts lots of tourists and locals to this place. You can visit here during the fair time and even enjoy a camel race amongst the locals, apart from indulging in a shopping spree.
To get the complete freedom and flexibility in your itinerary; it is best to go for a self drive car rental. The widely popular Revv has been found my many to be the most comfortable and economical car hire services. So enjoy the trip and do not limit yourself to sightseeing only. Rajasthan prides in having some excellent shopping places with lots of local markets peppered all across the State. You can come across a splendid collection of handcrafted items here made by the local craftsmen. From rich textiles to jewellery to carvings – you name it, and you have it here. Finally, no trip to Rajasthan can be complete without tasting their traditional food. It's absolutely not surprising that each corner of the State and every segment of Rajasthan proudly projects about its royal history and rich culture. That is why even when you take a return tour from Jodhpur to Delhi, you would perhaps start planning in your head about the next road trip to this destination again! 
Must Read: Best Road Trips From Vizag