Traveling to Bangalore by Road during November is One of the Finest Experiences
If you assign any city a Zodiac Sign, Bangalore would probably be a Gemini – a city with many salient traits. The city unfolds its salient features in layers – on one hand it is steeped in deep tradition – glimpses of which you shall witness in the palaces, heritage buildings, and museums – on the other hand, it is the swanky cosmopolitan that presents before visitors and residents the latest technological and infrastructural upgrades. But if you ask us what we find most charming, it would be the astounding gardens. How many metropolitans can boast of so much greenery in the main parts of the city?! This balance of concrete and nature is what we find highly interesting in this metropolis.
Aren't you enticed to explore this bountiful city? Wouldn't you want to experience all the facets of the city while you are here? If yes, the best way to do so would be by road. The convenience and pleasure of travelling in your own vehicle in unparalleled, especially if you love to drive. Meandering through the roads at your own pace and making stopovers at your own free will makes travellers opt for steering behind the wheels. Oh, don't forget to experience pub hopping and the nightlife while you are around (Psst: The city boasts of some of the most happening breweries too where you can sip a huge variety of beverages). And once you have absorbed the sights, sounds, and culture in Bangalore, you may feel enticed to wheel further to explore the beautiful green hills, lakes, wildlife sanctuaries, coffee plantations and much more – basically, something to engross all and sundry. 
Important points to remember when traveling to Bangalore!
Best time to visit Bangalore:- 

The

best time to travel in Bangalore as suggested by all – from October through February. This is the time when the city witnesses its most pleasant weather – the winter! This season makes the city a spectacular site to enjoy. You can also hit the roads here during the summers or monsoon, but the rains often make the roads pretty difficult for travelling, while scorching heat may take away the fun from outdoor explorations. November is a month of a pleasant climatic equilibrium – and you may choose this month to experience the city at its very best. 

Type of visits recommended to the city — historical, night life, adventurous and leisure trips.
Now, you are all set to explore the city of Bangalore. Confused as to which of the places to visit in Bangalore?
Check out the top 7 attractions in Bangalore
1. The Bangalore Palace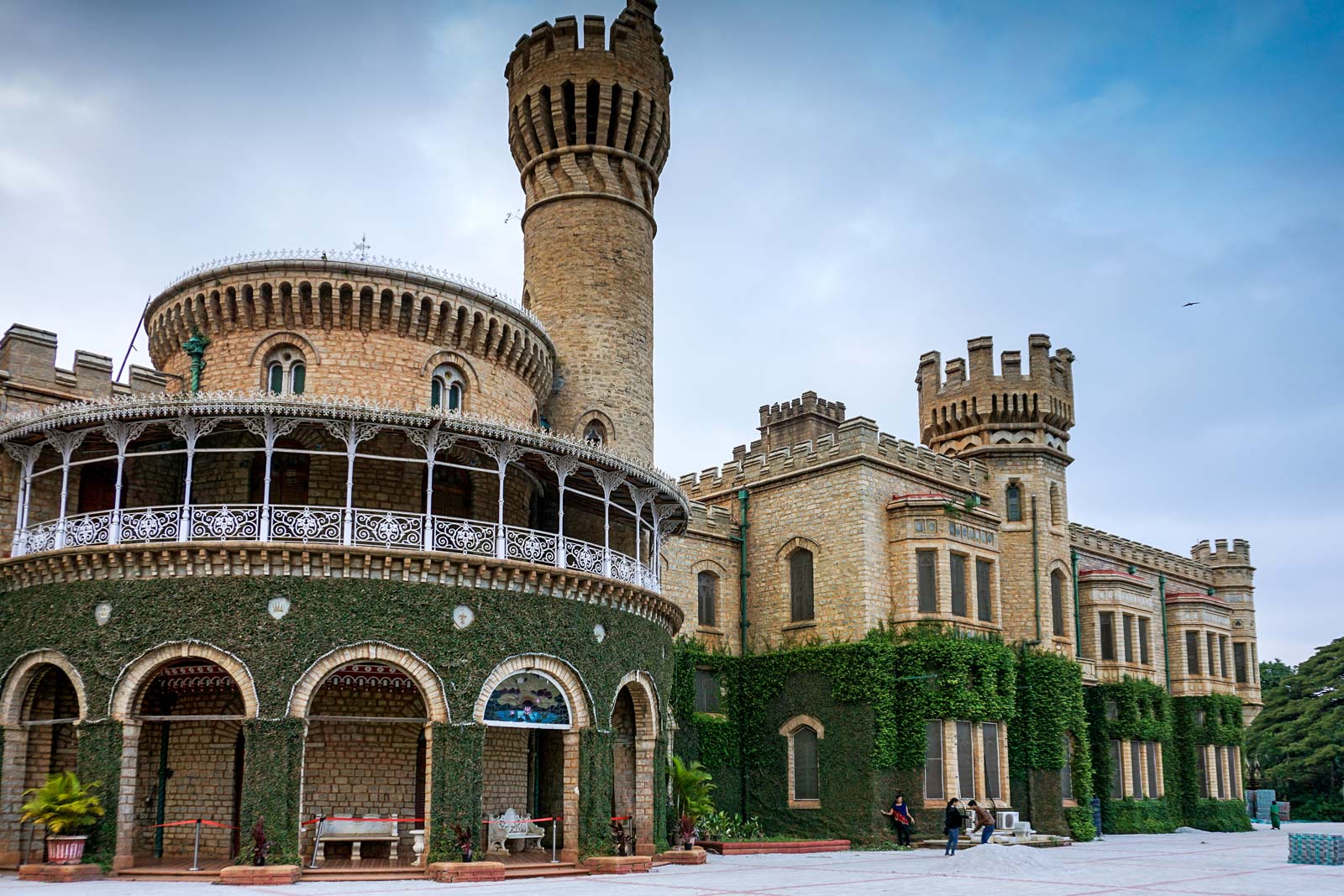 It is one of the main tourist attractions in Bangalore and naturally the most famous one. Built back in 1887 by the British, this palace revels in some stunning architectural features and prides in hosting world class wooden carvings in the interior. If this wasn't enough, the lush gardens and the huge towers of it make it an extraordinary place to checkout while you are here.
2. Tipu Sultan Palace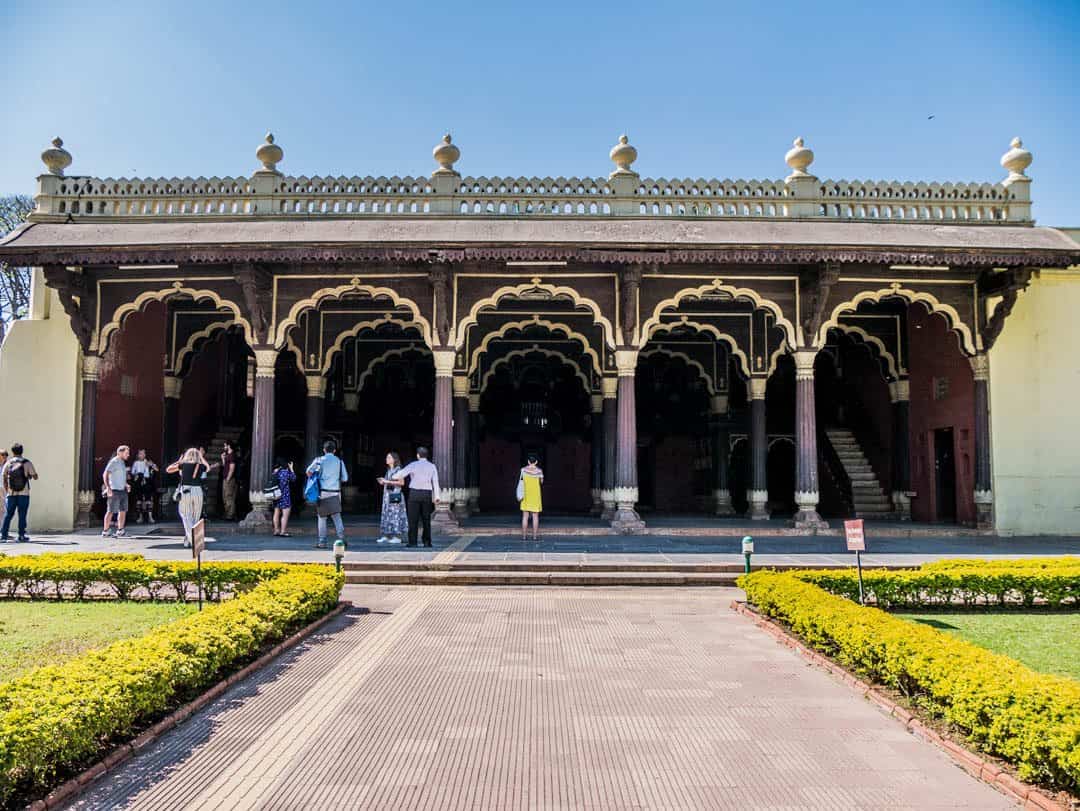 You surely know of the heroic ruler of Bangalore, the Tipu Sultan. His summer palace known as "Rashk-e-jannat", located in the most crowded market of Bangalore, speaks of the great artistic eye and architectural splendour. This palace has some captivating designs which rightly present the Indo-Islamic culture at its best.
3. Lal Baugh Botanical Garden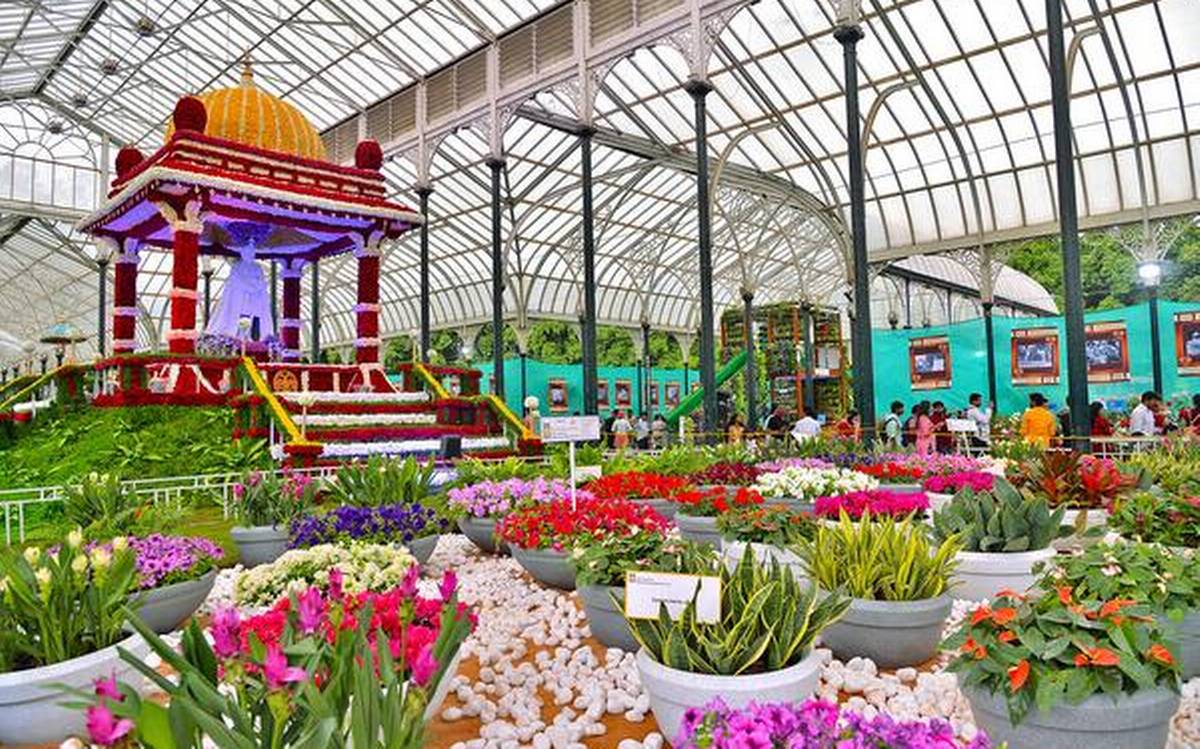 They call it the best garden in Bangalore; in fact, it is the best in the entire country. Having 1800 species of rare plants and herbs, this garden is spread over an area of 240 acres of land. Built initially by Haider Ali and later modified by Tipu Sultan, it's the most enchanting place to enjoy the bounties of nature. 
4. Nandi Hills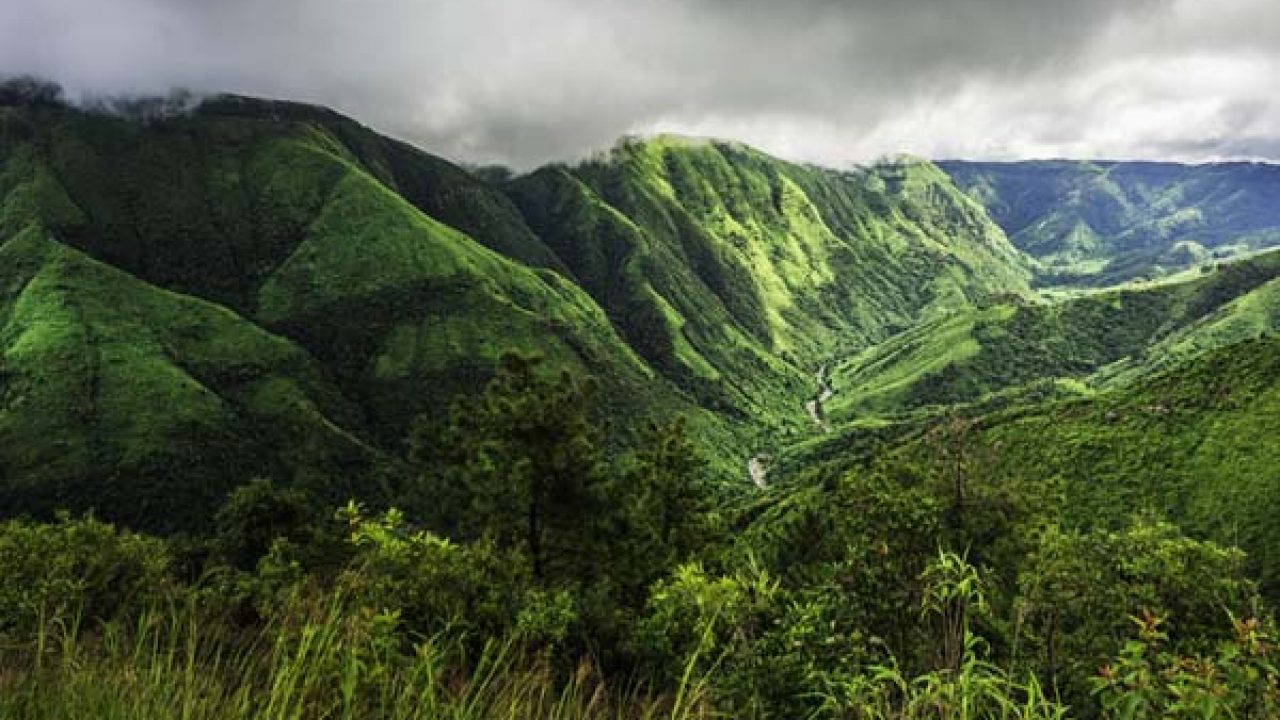 If you drive about 60kms from the city, Nandi hills are the most popular hilly destination among the nearby places in Bangalore – the cool breeze and the visual beauty would make you feel rejuvenated. Having the famous Nandi Temple on its highest peak, this place holds a religious significance too.
5. National Gallery of Modern Art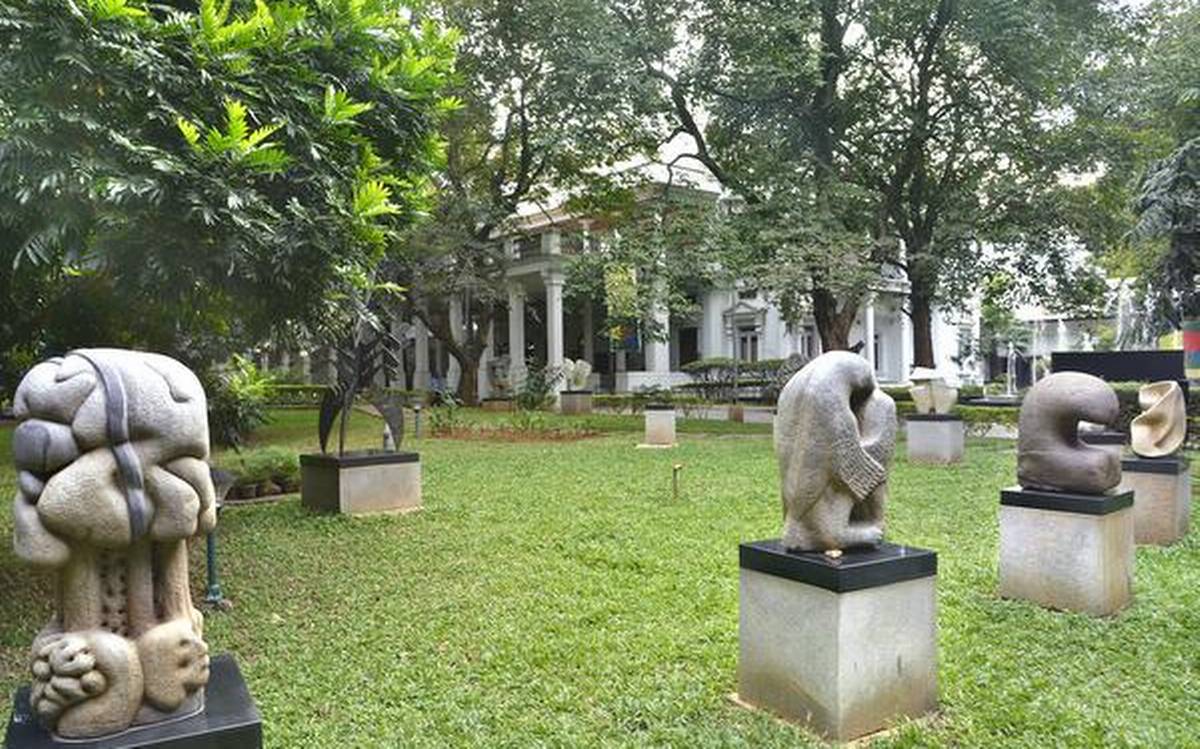 Even for the art enthusiasts, there are lots of things to do in Bangalore. And one of the most enriching one would be a visit to the National Gallery of Modern Art which has more than 500 excellent paintings including some of the rare and ravishing works of famous artists like Rabindranath Tagore. 
6. Krishna Rajan Market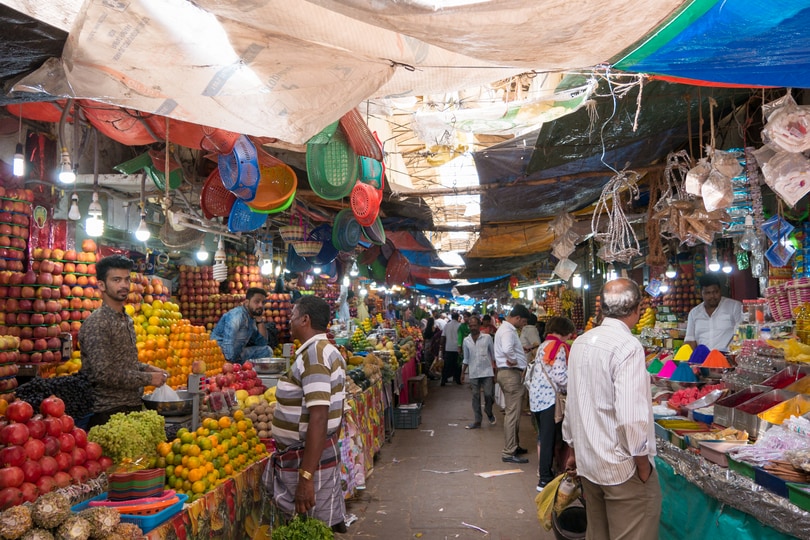 Your trip can never be complete without hitting the shopping places in Bangalore. You can see a large collection of diverse flowers in this market along with rare and special copper items. Apart from these, you'll also be awed by the handicrafts, coffee, and tea. As it's the most vibrant and colourful market of Bangalore, it would fetch you some Instagram worthy photo memories.
7. Commercial street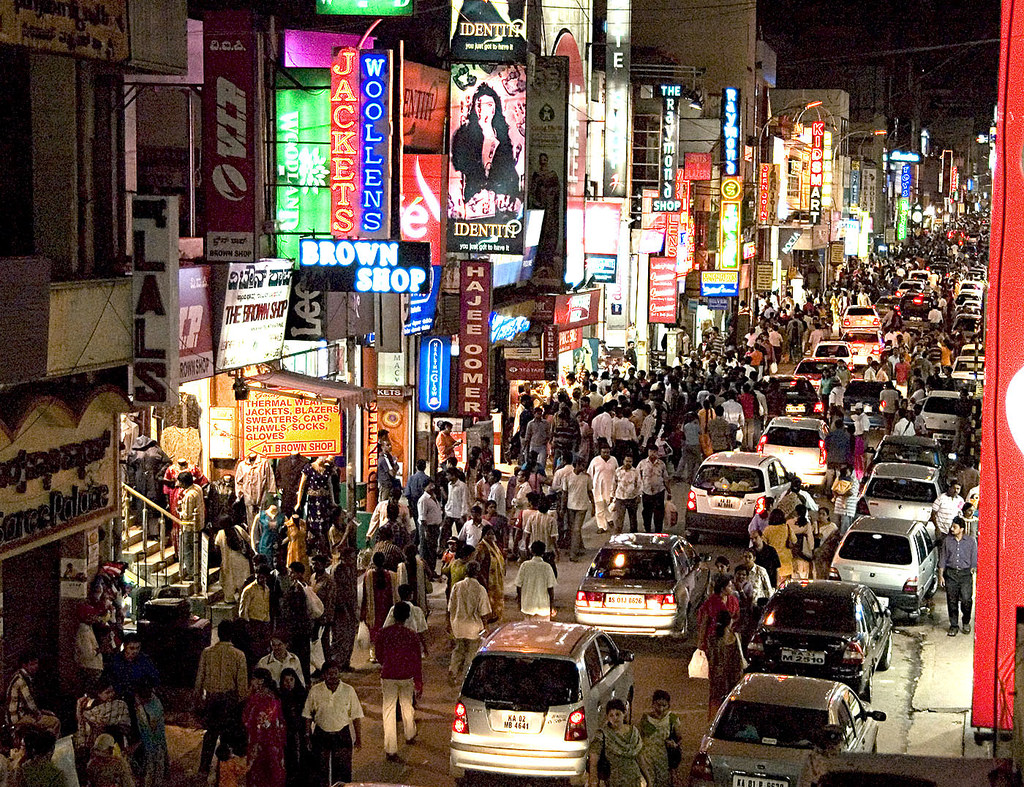 Another buzzing and fabulous market of Bangalore that not only has some exceptional fashion and artistic items for you to check, but also offers the opportunity to explore the local cuisine and street food, as you can choose to hit a food outlet in Bangalore. From the traditional fare to the high-class shops galore and even the small-scale stalls, you'll find everything in this street and that too at catchy prices. And if you visit this street during the festival time in Bangalore, then you'll bag some special discounts too.
Well, want to explore more? Feel fascinated as you explore the iconic locations like the Iskcon Temple, Cubbon Park, Ulsoor Lake, Vidhana Soudha, Devanahalli Fort, Sanket Tank, Janapada Loka, Attara Kacheri and more. Now are you in search of a self-driven car rental so that you can explore each nook and corner of the "Garden City of India" at your own convenience and to your hearts content? Then let us help you out. You can find the best and comfortable self drive car in Bangalore from Revv. And of you want lesser hindrances due to rain and shine, choose November as your month of exploring Bangalore – the pleasant weather would enhance your travelling experience and you shall be able to enjoy the beautiful offerings and the natural bounties of this wonderful city.