Best Road Trip Stops at Dhabas Along the Delhi Jaipur Highway
There is hardly anyone who does not like a road trip, and if you live in Delhi, the easiest and quickest road trip that you can opt for is to Jaipur. The Delhi to Jaipur road trip is very popular among the Delhi residents and opted mostly because of the smooth road and a quick tour to the land of Kings. Along the way you will also cross several restaurants as well as dhabas that offer mouthwatering delicacies. Here are some of the Restaurants and Dhabas on Delhi-Jaipur Highway discussed where you can visit on your trip.
10 Famous Restaurants and Dhabas on Delhi Jaipur Highway
1. Hotel Highway King
If you are fond of restaurants and dhabas that not only offer authentic and delicious cuisines but also have nice ambience, then you must visit Hotel Highway King on NH 48. They specialize in South Indian and Continental delicacies and you will certainly love each of their items. You need to make sure that you stop by this restaurant once while going to Jaipur or when coming back from there.
Location: Behror
2. Old Rao Dhaba
Old Rao Dhaba is one of the most popular dhabas on NH 48. From Dal to Vegetable curry and Thalis, everything offered here is delicious. While you are on your trip to the Pink City, a stop over to this dhaba will satiate your hunger pangs. Apart from the finger-licking taste of the food, the prices of all the items are also pocket-friendly. Don't forget trying a full glass of chilled lassi at Old Rao Dhaba.
Location: Dharuhera
3. Shree Neelkanth Punjabi Dhaba
If lassi and parantha make you happy, then you should definitely visit Shree Neelkanth Punjabi Dhaba. This can even be called the best highway dhaba near Delhi for laccha paratha and dal makhani. You will love the homemade butter that is served with paranthas. Some people stop by the restaurant every time they take this route.
Location: Kanwarpura
4. Mannat Dhaba
Whether you want some sumptuous food in mid of your trip or take sips of some hot or cold beverages, you can stop by Mannat Dhaba and grab the one that you want. You will get a wide variety of choices for delicious food in Mannat Dhaba. The food items are absolutely affordable, and you can eat as much as you want. A quick visit to this dhaba will certainly elevate your happiness in the trip.
Location: Dharuhera
5. Rajwada
Whether you claim yourself to be a foodie or not, you cannot stop yourself from digging into the freshly made Rajasthani and North Indian cuisines offered at Rajwada. If you are fond of authentic Rajasthani food, your expectation will be fulfilled here. The restaurant is located at NH 48 and so spacious that it can accommodate large groups of people as well. The food items are available at reasonable prices, and you will not have to think twice before ordering your preferred choices.
Location: Dharuhera
6. Haldiram's
How can you not make a stop to eat something super delicious when a famous and trust worthy food chain like Haldiram's is there. Haldiram's is one of the most preferred restaurants of travelers, especially on the NH 48. And the food chain is not only famous because of it being an established brand, but for the top-notch quality food items they offer. Whether it is about Chole Bhature or Dosa, Noodles or Thali, you will get only the authentic taste of the food. As the prices of the food items are concerned; you will find all the options at affordable rates. You can also try the wide variety of sweets available at Haldiram's.
Location: Kherki Dhaula
7. Bikanervala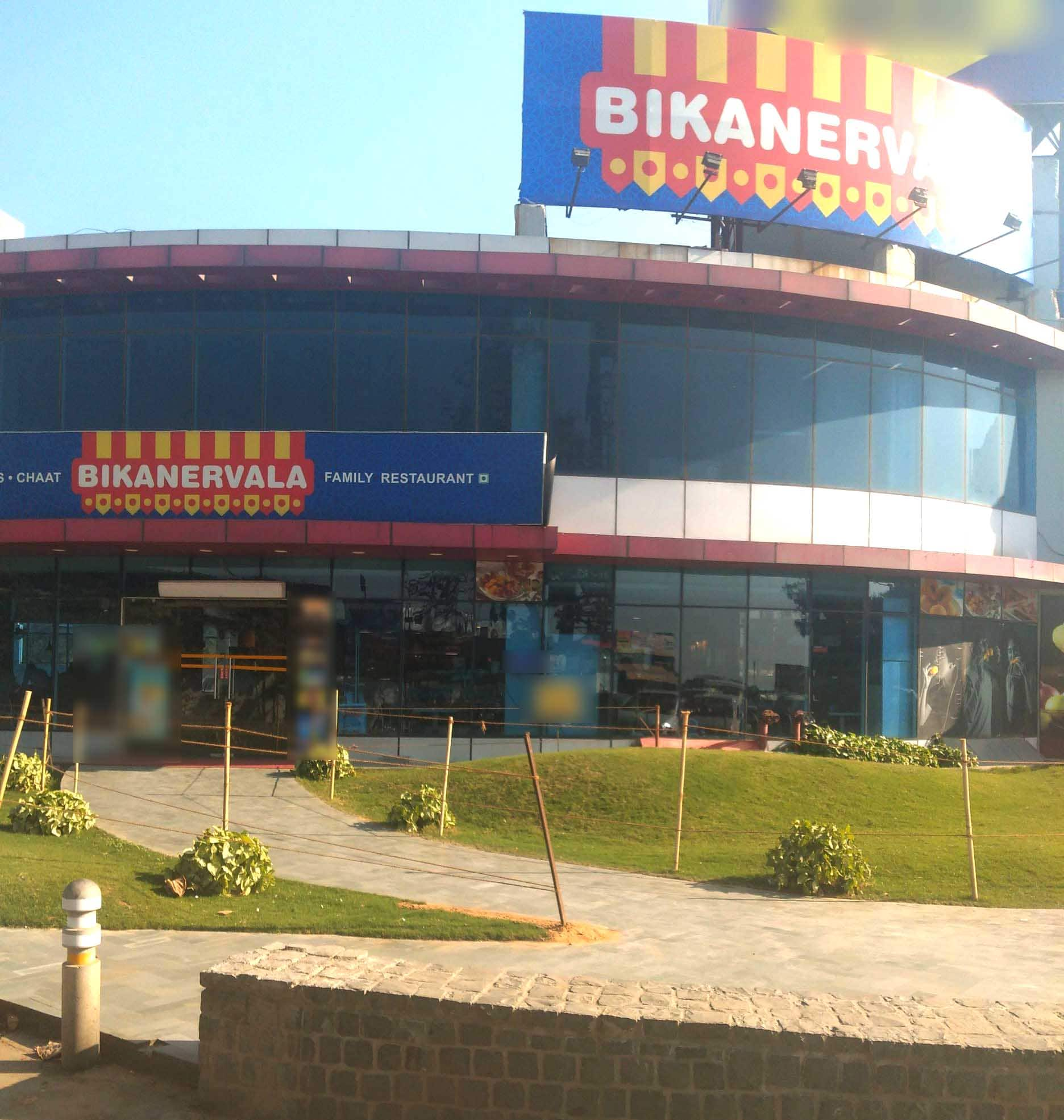 Even if you are taking the trip on a scorching summer day, worry not; you can rush into Bikanervala, adjust yourself in the Air-conditioned restaurant, and choose the food item that you want to eat. It is one of the famous highway restaurants on NH 48 that you will not want to miss. You will get a wide range of cuisines here, from North Indian to South Indian, from chaat to sizzlers. You will surely love everything that you try in this restaurant.
Location: Panchgaon
8. Hotel Highway Xpress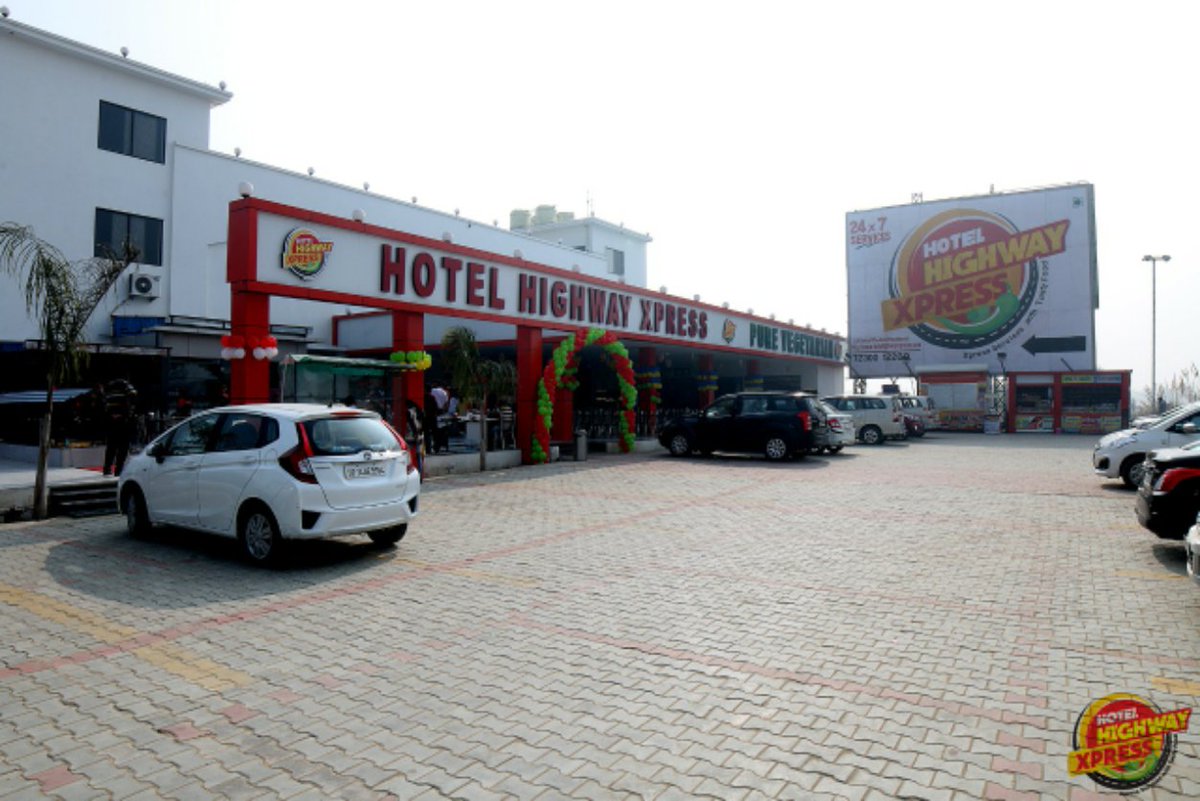 Hotel Highway Xpress is just the right place if you want to try some of the most lip-smacking food items. Some of the items for which the restaurant is famous for include kadai paneer, dal makhani, chole bhature, paneer tikka, parathas, mini idlis masala dosa and mini thalis. If you do not try these items, the loss is yours.
Location: Behror
9. Hotel Highway Prince
The hoarding of this restaurant can be seen from a distance. Facing the highway, this restaurant is one of the best ones on NH 48.  The restaurant is divided into segments, AC and Non-AC. You can choose the one that you want and start ordering the delicious food of your choice. 
Location: Kotputli
10. Just Desi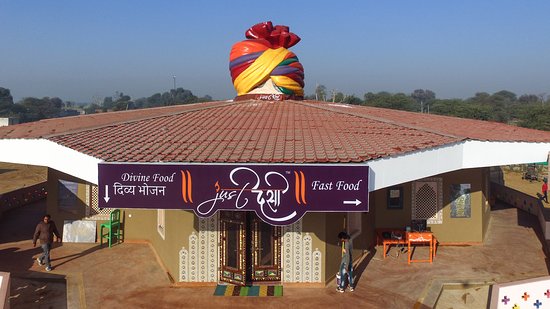 Along with delectable food items like daal-baati churma, kadhi, kheer, etc, one of the distinguishable features of this restaurant is its hospitality. The ambience will give you a Rajasthani feel. You must try the mango lassi here. 
Location: Kotputli
 Even if you are browsing through the Internet with question like "dhaba near me on highway" and it is not giving results, you can trust this list to lead your stomach. You will certainly have a great time eating at any of these restaurants or dhabas. To make the trip easier, you can also consider car subscription in Delhi by Revv. This will not only save your time but also money, and keep yourself free from the worry of paying a lot if you extend your trip.