Enjoy The Scenic Beauty with Road Trips from Hyderabad to Bhopalpatnam
Good road trips are always memorable. From your starting point to the stopovers, the journey, and the destination, each of the factors contribute in their own sweet way to create memories enough to be cherished for years. But obviously, this is only possible if both your commencement point and the destination are beautiful and iconic. And if you want to enjoy such a road trip this weekend, then start from Hyderabad and head to Bhopalpatnam.
Hyderabad is a splendid city of India with everything you could ask for! If you require to study the history of India, turn towards Hyderabad. If you want a spiritual safari, even then Hyderabad lets you visit some prominent mosques and shrines to get that inner peace. From nature to wildlife, good food to great archaeology, from shopping to fun at activity parks like the film city, you'll find everything in this city of Nizams. And when you opt for road trips from Hyderabad to Bhopalpatnam, then the journey would be more awesome. 
Top things to keep in mind when travelling to Bhopalpatnam
Best time to travel Bhopalpatnam — The best time to travel to Bhopalpatnam either is during the monsoons when nature is truly blooming and fresh or during the winters when the weather is cool and very pleasant.
Distance between Hyderabad to Bhopalpatnam — The distance between Hyderabad to Bhopalpatnam by road is just 356 kilometres via NH 163.
The best route to take to drive from Hyderabad to Bhopalpatnam — Your Hyderabad to Bhopalpatnam by road journey would be fulfilled by taking either the route that goes from NH163 and NH353C that takes around 6 hours and 45 minutes to reach your destination. Or simply head through the Hyderabad Mancherial Highway which lets you reach the destination in 7 hours. 
Types of attractions to find at Bhopalpatnam — Reach Bhopalpatnam to enjoy pleasant sceneries, wildlife, religious places, and even adventurous attractions.
Enjoy a pleasant vacation at Bhopalpatnam by driving from Hyderabad!
Located in the Bijapur district of Chhattisgarh, Bhopalpatnam is a quiet, calm, and very attractive offbeat holiday place. The beauty of the place along with the rustic lifestyle and rich cultural heritage certainly make it one of the best locations to check in the country. So, if you are looking for a serene destination to head to calm down, do check the best places to visit in Bhopalpatnam or just drive around to reach the astounding locations listed below. 
1. Bogatha Waterfalls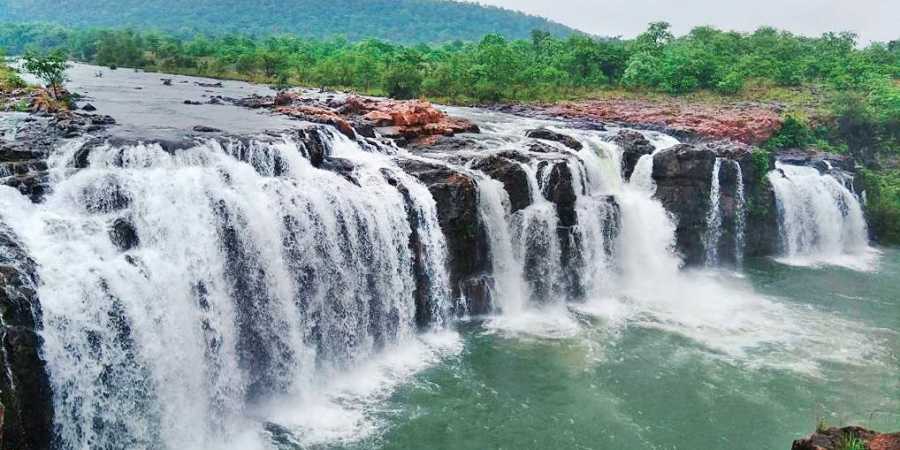 Have you ever seen a rush of fast flowing water coming from a height of 30 feet above the ground? If not, then head to Bhopalpatnam to view this captivating site. It's a magical location that is considered as one of the hidden gems of India and houses the second largest waterfall in Telangana. You'll love the mesmerising natural beauty, romantic greenery, and the vivacious waterfall.  Visit the Bogatha Waterfalls to escape the hustle and bustle of the city life.
2. Ramappa Temple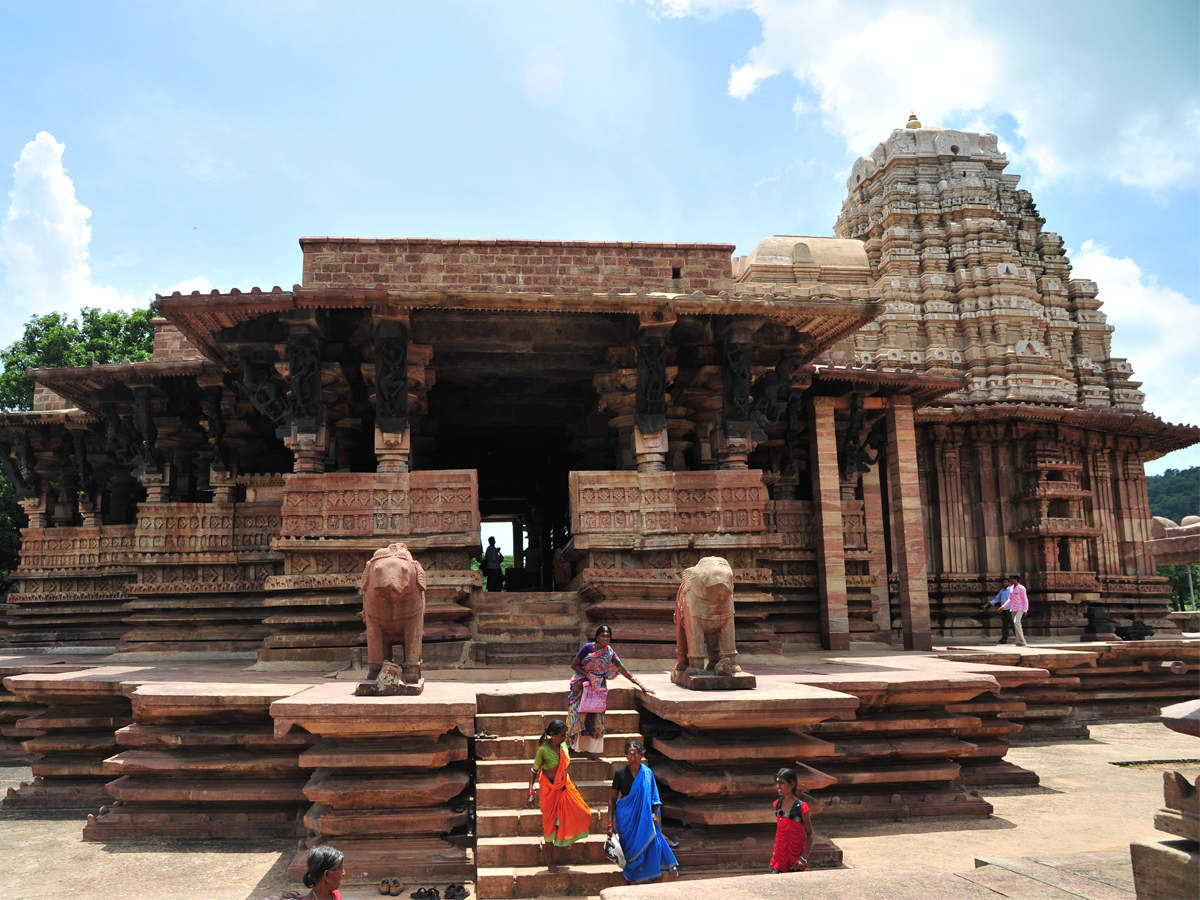 For the archaeology and art lovers, the Ramappa Temple is a treat. It's been standing on this land since centuries and is known for its exclusive architecture. The Ramalingeswara Temple is a true proof of grandeur and spectacular architecture with the mind-blowing carvings. Apart from its structure, the religious importance of this temple also makes it one of the famous tourist attractions around Bhopalpatnam.
3. Bhairamgarh Wildlife Sanctuary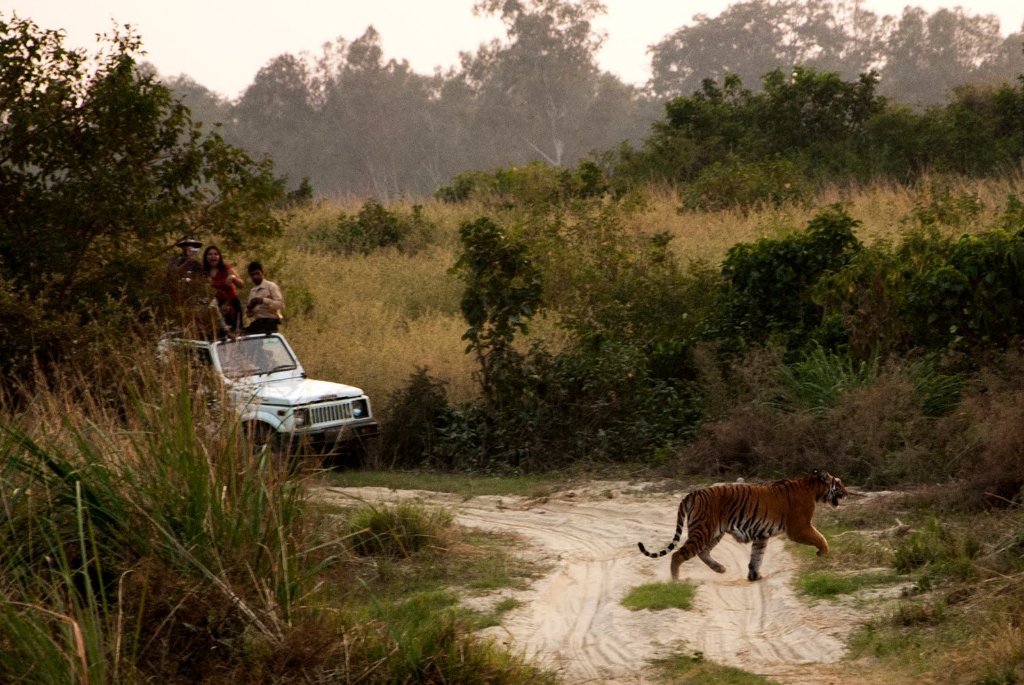 For wildlife lovers, the Bhairamgarh Wildlife Sanctuary is a must visit place around Bhopalpatnam. You can spot some of the very rare species of animals like the sambar, gaur, barking deer, and striped hyena. Apart from this rich wildlife, drive towards this location to view a captivating natural scenery as well.
4. Dantewada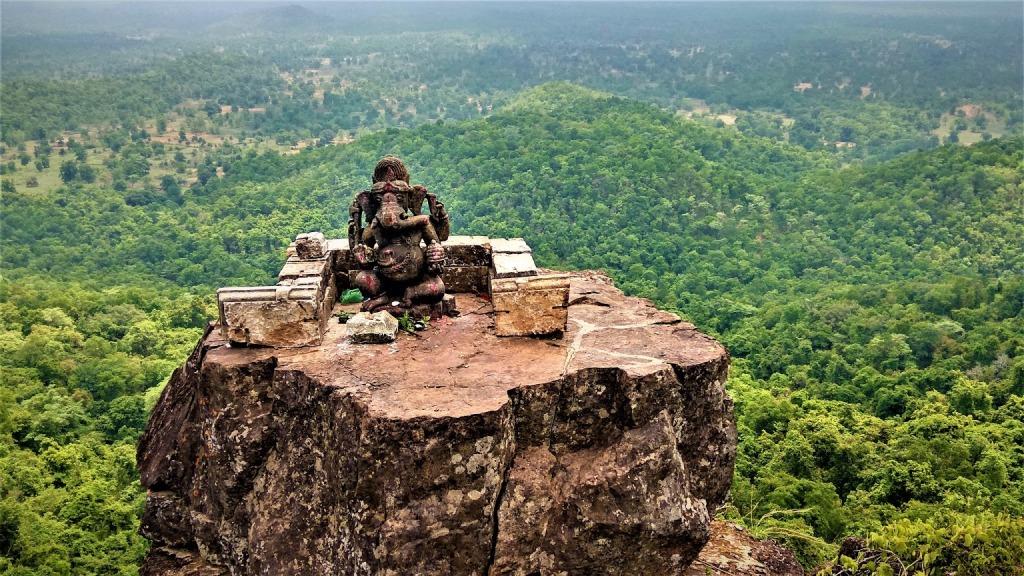 For serene nature lovers, Dantewada is a heaven to retreat to near Bhopalpatnam. It has one of the famous Shakti peetha-s which attracts lots of devotees on this land regularly. The calm lake with the peaceful greenery makes it a pretty nice place to hangout with your family.
5. Khammam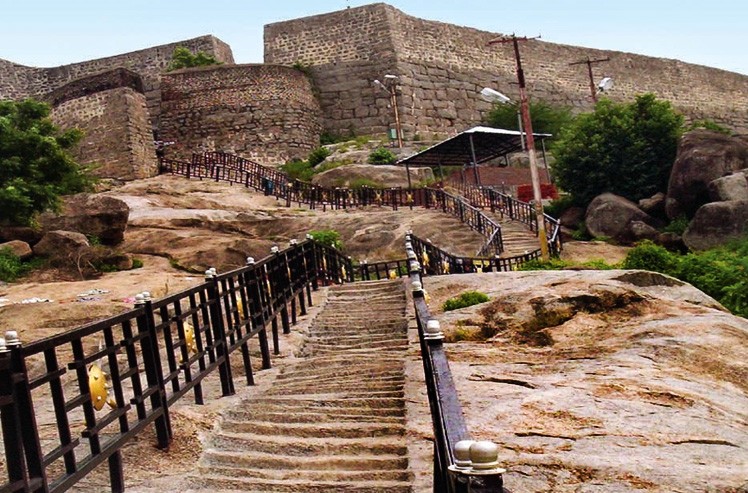 If your trip is solely on the basis of religious motivation, then don't miss visiting Khammam. It's famous for the profound Narasimha Temple which stands tall on this land since centuries and shows off one of the most spectacular archaeological designs. Located at the banks of River Krishna, it's truly a captivating experience to explore such a beautiful location when travelling around Bhopalpatnam.
6. Nalgonda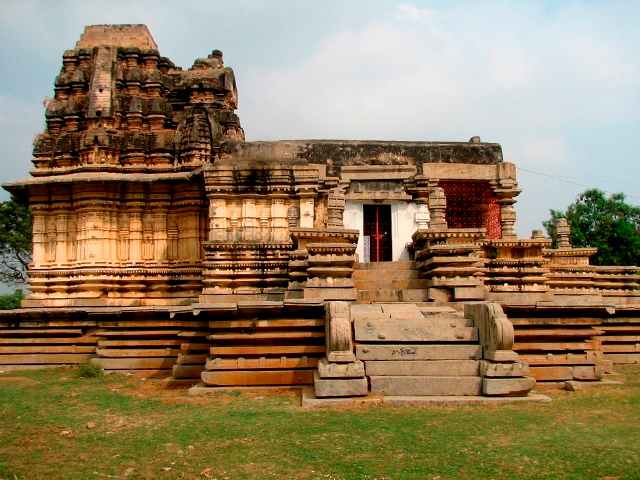 A basic and very cheerful place near Bhopalpatnam, Nalgonda is truly a dynamic location to check when you are travelling from Hyderabad towards this place. From fresh greenery to the pretty ancient and significant forts and scenic views — nothing can be more enchanting than a visit to Nalgonda during your vacations.
7. Tadoba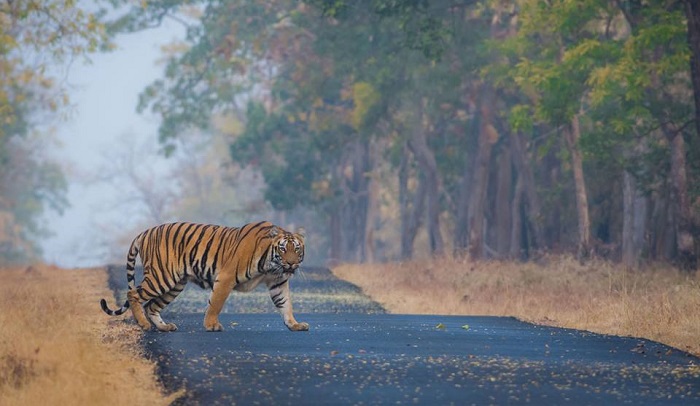 Tadoba is a profound tiger reserve which is just some kilometres from Bhopalpatnam. You have got a very high chance to spot tigers when you are visiting this place. Due to the natural surroundings and so many tigers roaming here, Tadoba is a famous tourist attraction in the Telangana State.
8. Amaravathi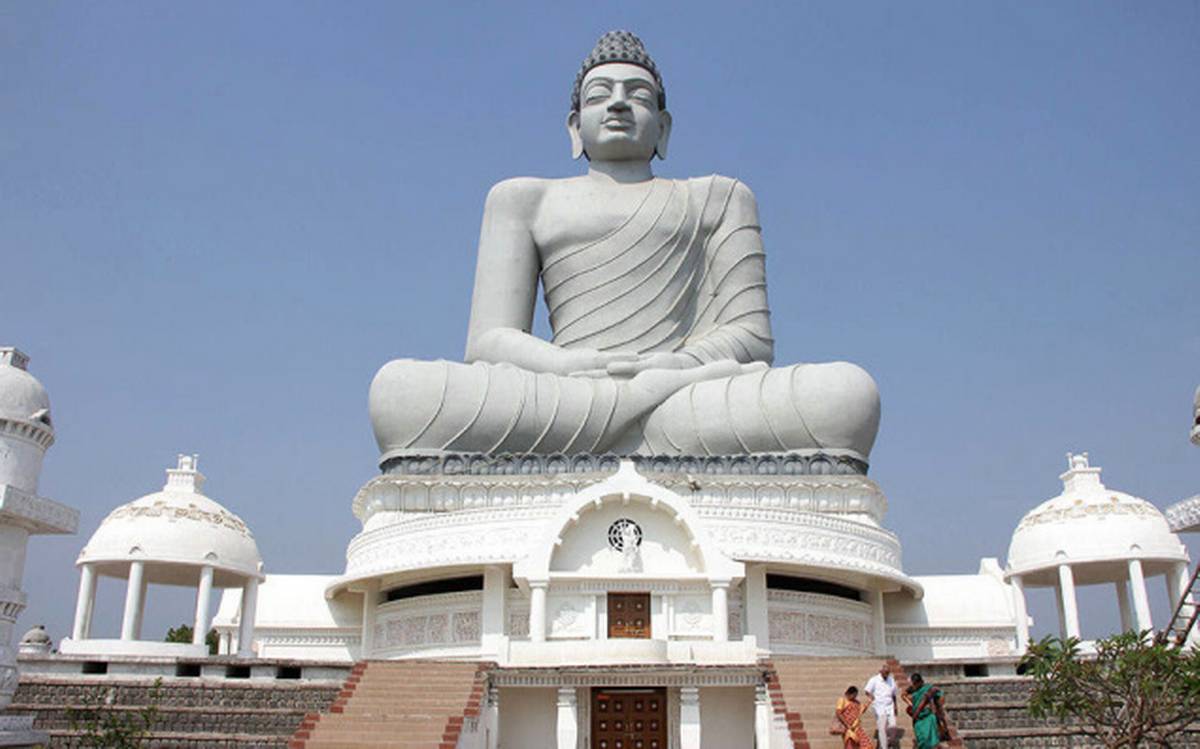 For Buddhist pilgrims, Amaravathi is a very significant location near Bhopalpatnam. You'll find some of the very astounding and prominent Buddhist temples and shrines built in this place. And even if you aren't on a pilgrimage tour, the beauty of these temples and shrines and the serenity they gift to you would make you feel peaceful. 
9. Adilabad
If you have booked a self-drive car rental, then why don't you make the most of it and drive to visit Adilabad? It's a very charming town with gushing waterfalls, calm natural surroundings, and impressive greenery. What else do you require for a fun-filled road trip from Hyderabad?
10. Bhadrachalam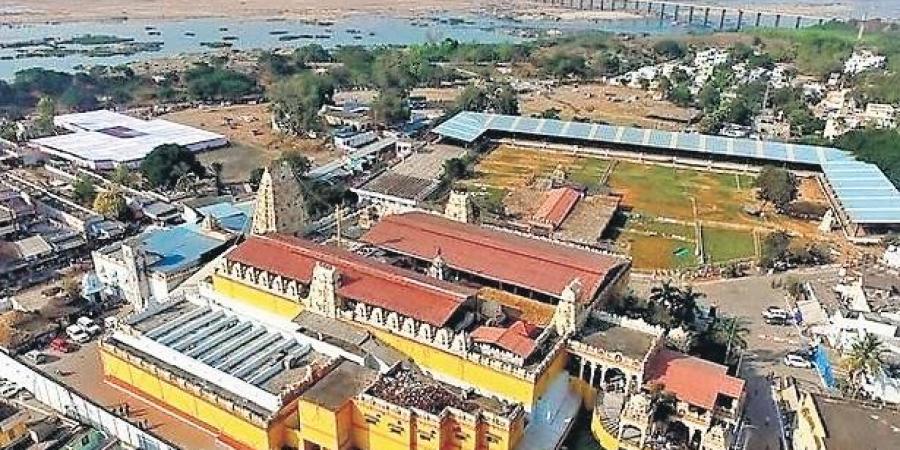 We just couldn't ignore the importance of Bhadrachalam which is a very vital religious centre near Bhopalpatnam. You'll find some very prominent Hindu temples here which are very famous, and devotees flock here on a daily basis to visit the Bhadrachala Rama Temple and the Abhaya Anjaneya Temple. 
Your vacation is going to be a total hit if you visit Bhopalpatnam from Hyderabad and all these places neighbouring it in a sanitized car on rent from Revv. And if you are looking to explore more, then also check Vijayawada which is a very nice place nearby, Nizamabad which is known for its splendid archaeology, and Nagarjuna Sagar which is a very famous water-body near the place.