Take a Weekend Break with Road Trip from Bangalore to Dindigul
A short weekend holiday never harms! It's the best way to battle the constant stress build up the weekday's work pressure gives you, and even unwind and relax better. And the buzzing lifestyle of Bangalore surely feels a little edgy every now and then. So, you can definitely do with a nice trip to any nearby amazing location near the city to relax and rest.
Searching for that amazing place near the city to unwind already? Then do type the word Dindigul on your search engine. It's a fascinating historic town near Bangalore which is known for its rich cultural background, mesmerising beauty and great monuments. Sounds good? Then why not plan a road trip from Bangalore to Dindigul this very weekend itself?
Top things to keep in mind when travelling to Dindigul.
Best time to visit Dindigul — Dindigul is more of a cool place that has moderate temperature all throughout the year. So, drive here any time you want, it's always welcoming. But the best time to travel from Bangalore to Dindigul is definitely the winters. The place has a magical ambience during this time.
Distance from Bangalore to Dindigul — The distance between Bangalore to Dindigul is 373 kilometres.
Things to do in Dindigul — There are lots of things to do in Dindigul like visiting the famous historical tourist attractions, the prominent religious centres, and even enjoying the serene nature. 
Release your stress through a road trip from Bangalore to Dindigul this weekend.
For a history buff and true nature lover, Bangalore to Dindigul trip by car is really going to be the most amazing trip. From the ancient ruins to the classical aura and the magnificent beauty of this place – everything is superb at this location and a must see for everyone. So while you are travelling here, do check the below listed places to visit. 
10 Places in Anad Around Dindigul
1. Dindigul Fort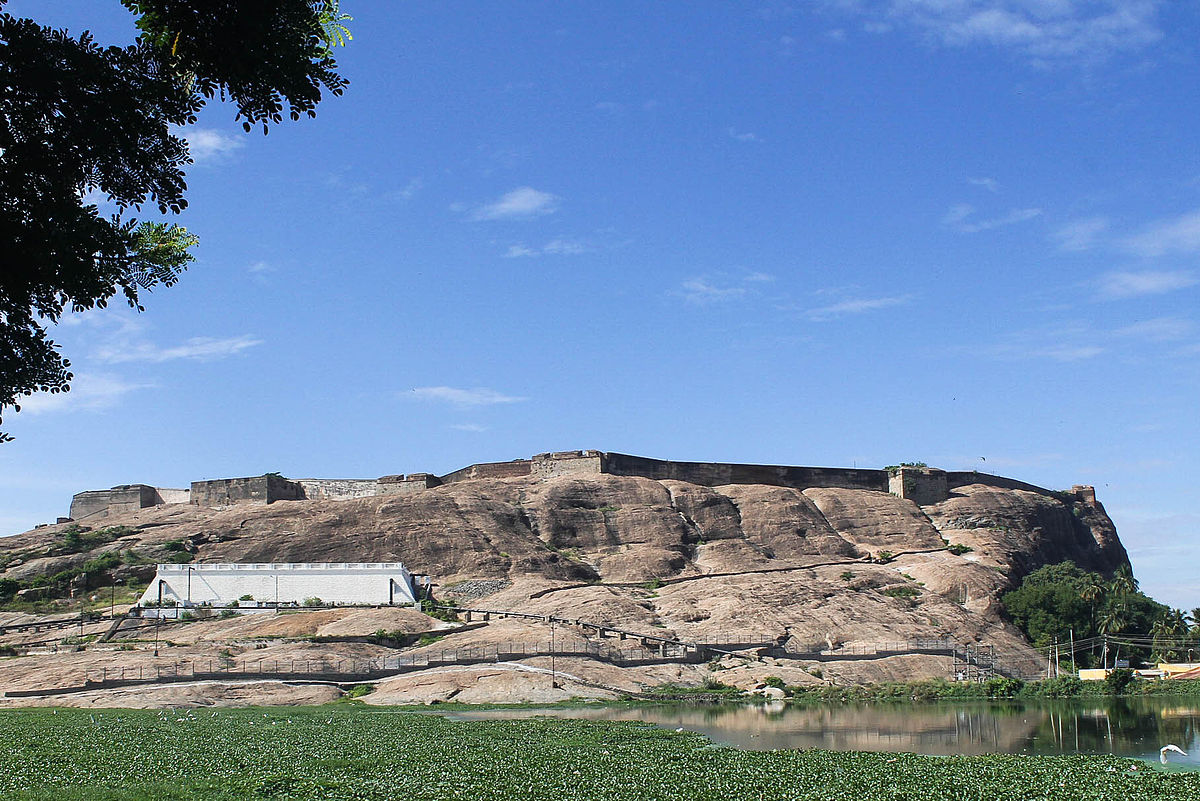 The Dindigul Fort is a marvellous fort settled on a rocky hill overlooking magnificent natural beauty. And the major reason why we are recommending you to visit this fort is its excellent architecture and predominating significance in the history of India. You'll be stupefied by its beautiful temple and the cannons around it. A day's trip to this fort will surely give you some fine notes to write down in your travel diaries.
2. Sri Abirami Amman Temple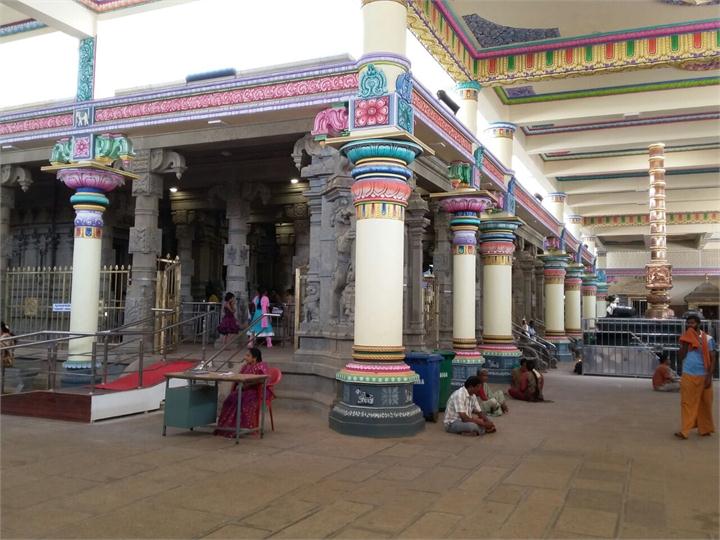 Dindigul nestles a heritage temple — Sri Abirami Amman Temple — apart from others which makes it a must visit destination for devotees. The Sri Abirami Amman Temple holds a vital importance in the Hindu Religion and that is why devotees flock this temple too often. But even if the religious aspect is left aside, the beauty of this temple and the stunning architecture is worth noticing.
3. Begumpur Mosque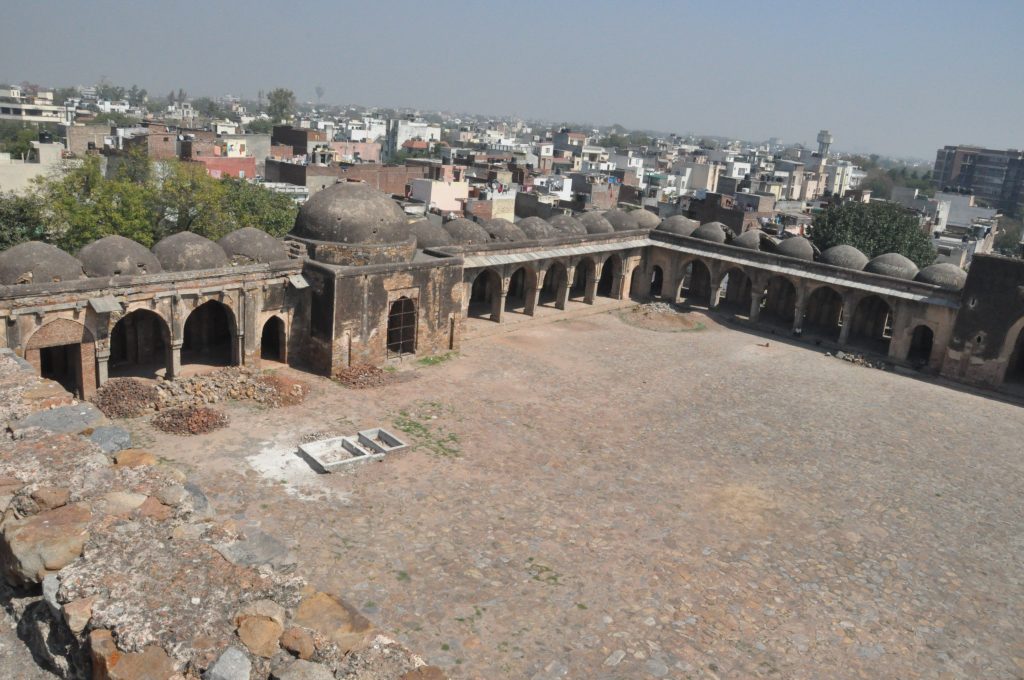 Built in the years when Haider Ali ruled Mysore, this mosque is known as a tribute to his sister and she was buried here. Since then, this mosque has always been crowded by regular visitors. And along with the prayers, the Muslim style of architecture of this mosque is truly noteworthy.
4. St. Joseph's Church
Dindigul prides in having this unique church made with glass. It was built way back in the 19th century. From the enchanting architecture to the religious values attached to this church cumulatively make it a popular tourist place in this town.
5. Dindigul Hill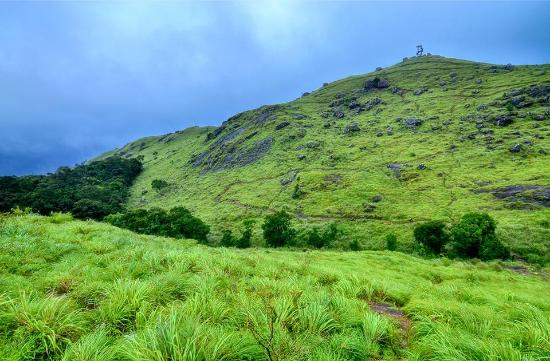 Dindigul Hill is a nice and quite famous hill of this place with the same name because of the enchanting nature and panoramic view of the mountains. Never forget visiting here when you are heading to Dindigul if you want your journey to be rejuvenating.
Places around Dindigul which are super fabulous to visit! 
If you have carefully observed the Bangalore to Dindigul Route Map, you'll see some more very famous, attractive, and refreshing locations around Dindigul which should surely be visited during your trip. Want to know about them, then read on. 
6. Kodaikanal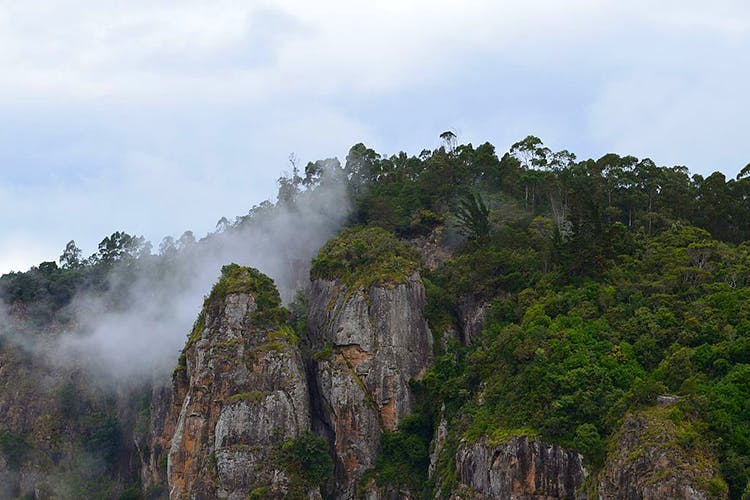 If you have a self-drive car rental, then don't miss visiting Kodaikanal near Dindigul. It is a famous Hill station near the place which has some really charming scenic views that would provide a fabulous backdrop to your travel images. And if you really want to enjoy the trekking and adventurous activities, then do visit this place and have great fun!
7. Palani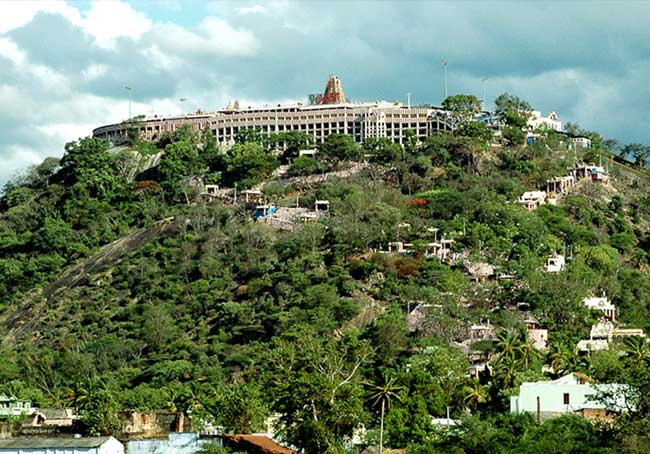 Palani is another magnificent location near Dindigul which has some really marvellous temples, luscious waterfalls, and breath-taking mountains. Do you need anything else to make your weekend awesome?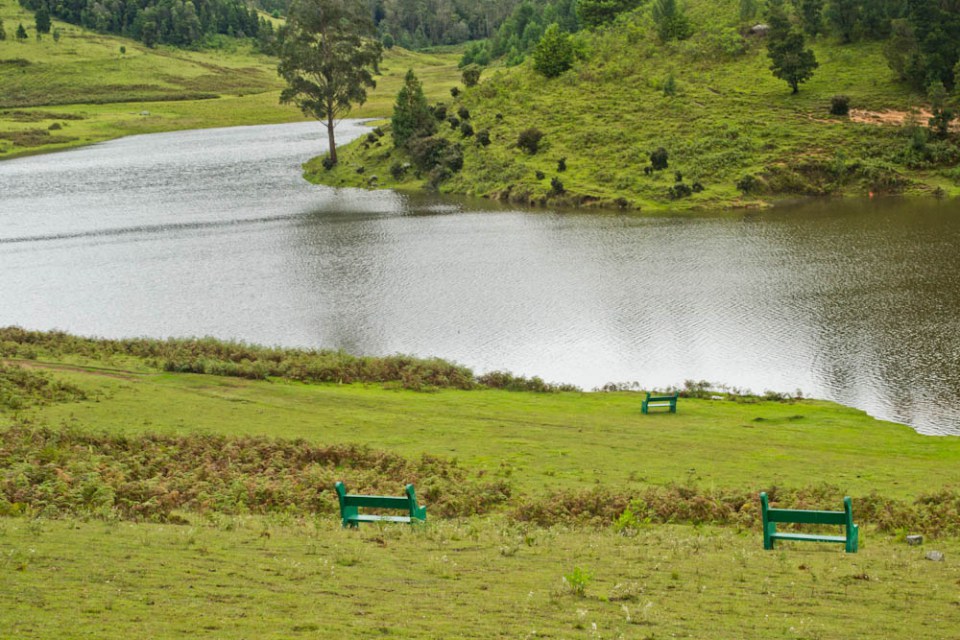 This is another spectacular place to visit near this town which is known for its wondrous lakes, the lush forests, and amazing flora and fauna. A drive towards this location would be rewarding in all sense.
9. Sirumalai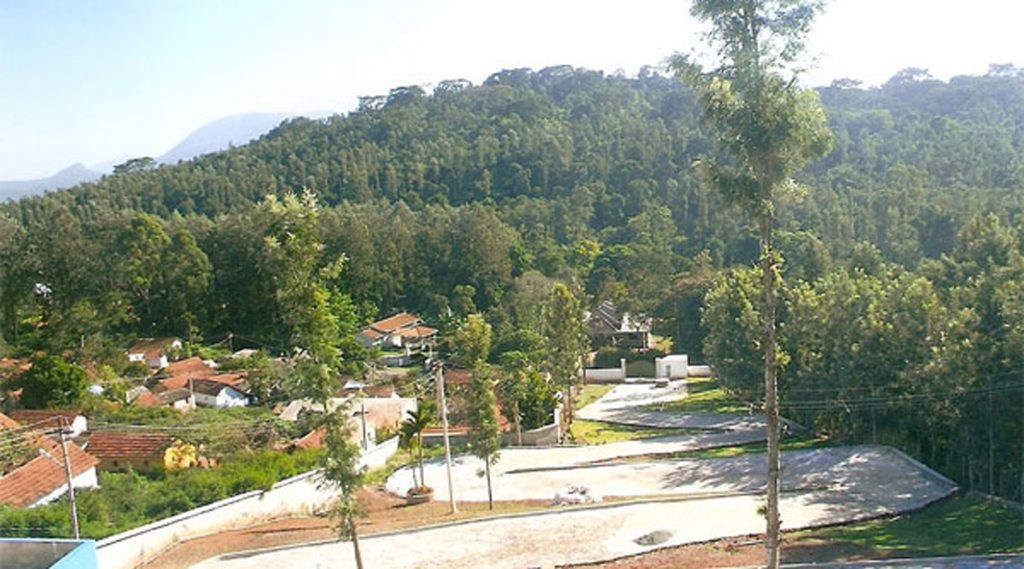 We couldn't describe the beauty and magnificence of Sirumalai in mere words. It's a pretty place with a nice atmosphere and lots of green forests around it. From the high and mighty Mountains to the calm and clean lakes and the admirable waterfalls, everything is too beautiful to ignore while you are travelling around it. You can even try camping, visiting the forest reserve, and trekking activities here.
10. Thadikombu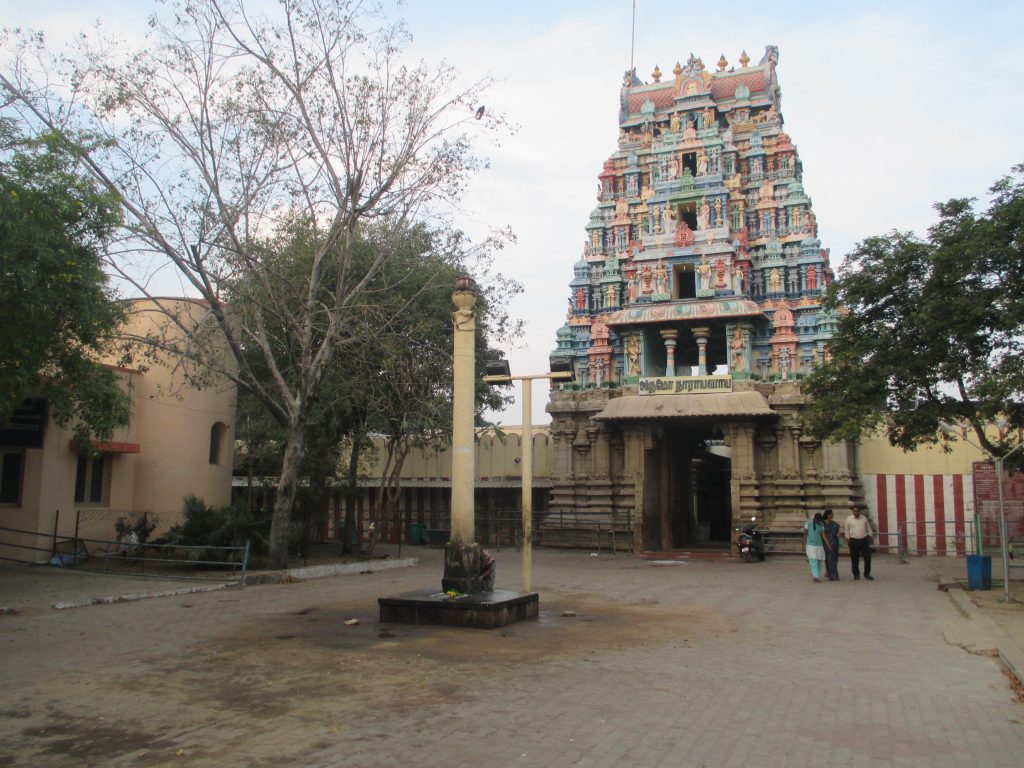 Thadikombu is another glorious place that has lots of religious sites to check. The Lord Alagar Temple is one such prominent religious place to visit when you are here. Other than this, Thadikombu is also famous for some really great dams like Parapalar Dam, Maruthanathi Dam, etc. A fun and refreshing day awaits you when you are heading to this place near Dindigul for your next weekend trip. 
These locations are truly enchanting and unique in their own way. Your weekend plans are certainly going to be sorted when you head to these mesmerising destinations in and around Dindigul. But when you have a nice, efficient, and sanitized car on rent from Revv, then why not check some more fascinating places near Dindigul?! Like — Nadupatti which is so famous for its exclusive jewellery and vessels, Guna Caves which are truly magical, Coaker's Walk that provides a fine view of the mountains, Berijam Lake that is totally magnificent, Bryant Park that's known for the artificial lakes, and also Silver Cascade Falls which have really great beauty — and all of them let you have a fine holiday away from home.