Adventurous Trip along NH 7 from Chandigarh to Mana 
Chandigarh is certainly one of the best cities to live in India. From the weather condition to the quality of living, everything is good about this city. One more thing that is great about Chandigarh is that it is the point from where you can plan many of your trips. Whether you want to visit further north towards Jammu & Kashmir or want to explore Himachal Pradesh, whether you want to see tourist attractions in Delhi or witness the beauty of Uttarakhand, you just have a lot of options in your hand. One of the places that you can plan a trip from Chandigarh is Mana. The village of Mana is located at an altitude of 3,200 meters in the Chamoli district of Uttarakhand. The place is famous for being the last village before Mana Pass. It is situated at a distance of 24 km from the India and Tibet/China border. Mana is also located at a walking distance from the famous Hindu pilgrimage Badrinath.
As the things to do in Mana are concerned, you can enjoy the natural beauty of this place or even visit Bheem Pul. A famous tourist attraction here, Bheem Pul is believed to have been created by Bheem, one of the Pandavas. It is a huge rock that was shaped like a bridge across the River Saraswati. The population in Mana is around 600 residents with 180 households. Therefore, you can expect to find fewer people here, and enjoy the trip to the fullest.
Although Mana is a small village, it is quite famous for the woolen materials and garments it produces. Apart from shawls, caps, mufflers, they make Pankhi, which is a thin blanket that they make of sheep wool. The carpets of Mana are equally beautiful and famous. The other things that make this place famous are kidney beans and potatoes.
The weather condition in Mana goes up to 0 degree Celsius if you are traveling to the village during the winter season and 16 degree Celsius in the peak of summer. Therefore, the best time of the year to visit Mana is of course the summers. Do not forget to carry some warm clothes.
The distance between Chandigarh to Mana is 557 km and will take around 15 hours for you to reach via the NH7. As you start your journey, it is prudent to carry a road map of Chandigarh to Mana or keep the digital map on all through the journey. On your way to the beautiful village, you can take pit-stops and enjoy the best sightseeing in Chandigarh to Mana trip.
8 Best places to see in Chandigarh to Mana trip
1. Yamuna Nagar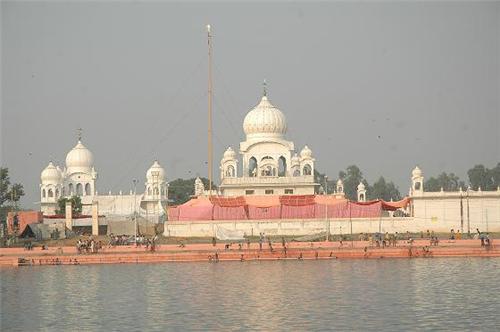 Yamuna Nagar is a town that you will come across in Chandigarh to Mana route. It will take you a couple of hours to reach Yamuna Nagar from Chandigarh. Once you are in the town, you can take a tour of attractions like Panchmukhi Hanuman Mandir, Chaneti Stupa, Town Park, etc.
Distance: 103 km
2. Dehradun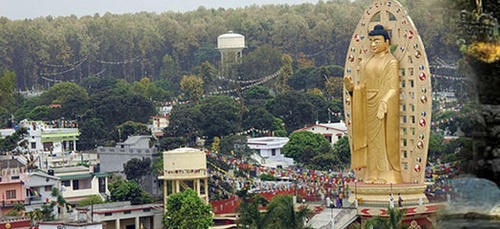 A drive of four hours will take you to Dehradun from Chandigarh. There are several places to visit in Dehradun and you will love each of them. The attractions include Forest Research Institute, Robber's Cave, Tapkeshwar Temple, Sahastradhara, Lacchiwalla, Assan Barrage, Clock Tower, Malso Deer Park, etc.
Distance: 222.8 km
3. Srinagar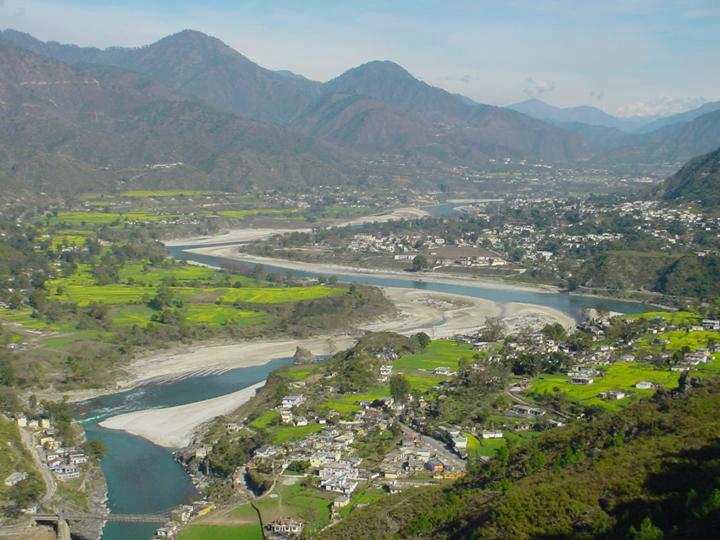 No, this is not Srinagar in Jammu & Kashmir. Srinagar that you will find in the Chandigarh to Mana route is a town in the Pauri Garhwal district in Uttarakhand. There are several temples that you can visit here. Some of these include Dhari Devi Temple, Kyunkaleshwar Temple, Shree Kamaleshwar Mahadev Temple, Shankar Math, and Devalgarh Road.
Distance: 369.5 km
4. Joshimath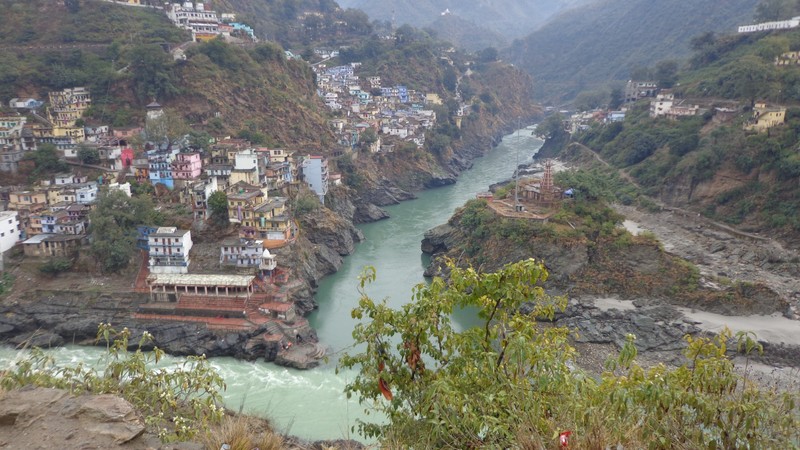 Joshimath or Jyotirmath is a town perched at a height of 6150 feet above sea level. You will be in awe of this place and the attractions it offers. The major attractions here include Vishnuprayag, Gorson Bugyal, Purnagirii Mandir, Narsingh Mandir, Bhavishya Kedar Temple, etc that you can visit.
Distance: 513 km
Joshimath is the last place you can take a break before you drive 5o more kilometers to reach Mana. Upon reaching Mana, you can quickly take tours of the various tourist attractions here. Some of them include:
5. Neelkanth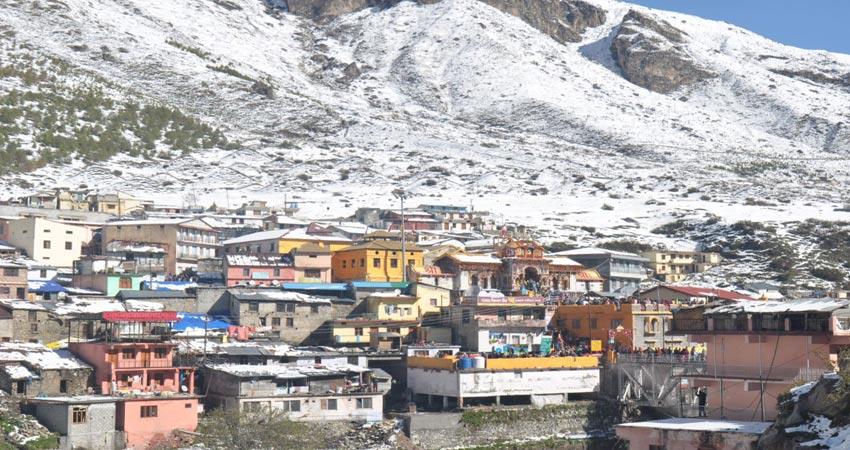 Also called the 'Queen of Garhwal', Neelkanth is located above the Badrinath temple at a height of 6,597 m above sea level. You can see Badrinath and several Brahmakamal from here.
6. Tapt Kund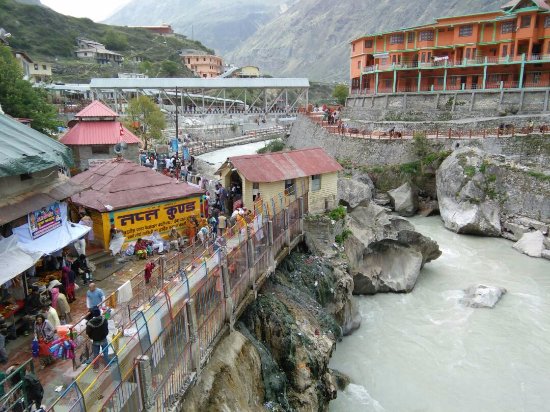 It is a natural spring, which is believed to be the home of Lord Agni. The water in the spring is believed to have medicinal properties and cure skin diseases.
7. Vyas Gufa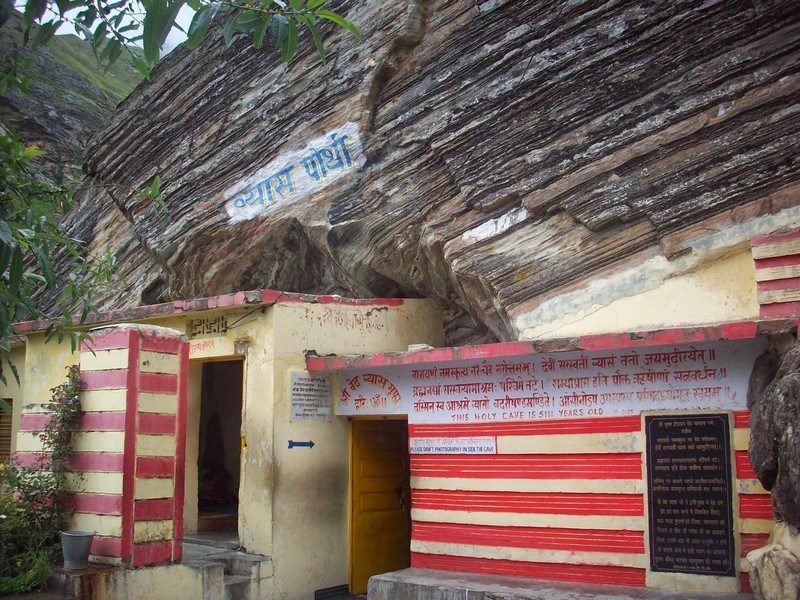 According to legends, while composing the four Vedas, Ved Vyas lived in this cave. You will find shrines here that are dedicated to Ved Vyas. The ceiling of the temple here resembles the pages from the holy books of Ved Vyas.
8. Vasudhara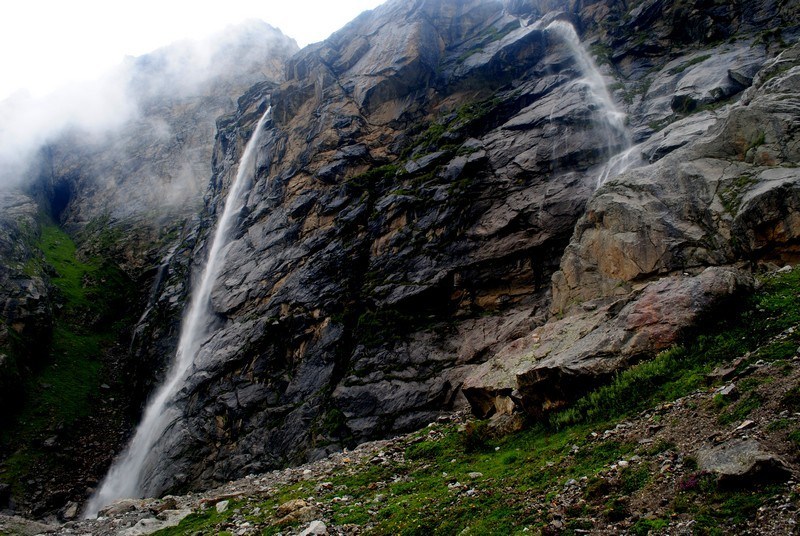 It is believed that Pandavas stayed here near the waterfall for a short time during their exile. You can admire the scenic beauty of the valley from here.
Once you are done with visiting all the tourist attractions here, you can even choose to trek. There are several trek routes such as Mana to Vasudhara, Mana to Satopath, Mana to Mana Pass. To sum it up, the time you spend in Mana is going to be full of adventure and witnessing natural beauty. No matter how stressed you are, you will love every bit of your trip to this place.
One point of concern should be the car that you take on this trip. Since the road condition can be a little rough in some patches, you can go for the self-drive car rental option. Opting for car rental from Revv will enable you to choose the kind of car you want for this route and accordingly you can plan your entire trip. Installing the Revv App is sure to provide you with the best of Revv inventory that you can browse and select the perfect vehicle for the trip.