Enjoy the Tourist Destinations on Road Trips from Coimbatore to Nagapattinam
South India is a heaven for nature and beach lovers! The admirable climate, wonderful and mighty hills, the exotic blue sky, and the sensational sparkling sea – can anything be more enchanting than such a pleasant location? We know you are already drooling to view such a dazzling picture and relax out there. So, why not keep this weekend free for a nice road trip from Coimbatore to Nagapattinam?
Rightly called as the Manchester of South India, Coimbatore is no doubt a perfect fusion of an industrial developing city with some beautiful natural features. And when you travel all the way to the enchanting Nagapattinam, you'll find some really magical and admirable views crossing your way. So, be sure that your road trips from Coimbatore to Nagapattinam are going to be a journey worth cherishing for years.
Top things to keep in mind when travelling from Coimbatore to Nagapattinam!
Best time to travel to Nagapattinam — The best time to travel to Nagapattinam is during the late summers if you love sunbathing and getting tanned or during the winters from October to February.
Distance between Coimbatore to Nagapattinam— The Coimbatore to Nagapattinam distance by road is 357 kilometres.
Coimbatore to Nagapattinam road route — The best Coimbatore to Nagapattinam road route is the one starting from Coimbatore, traveling via Pondicherry and then reaching Nagapattinam.
Things to do in Nagapattinam— There are lots of things to do in Nagapattinam which include visiting the beaches, the temples, and exploring the heritage sites here.
Make your journey worth cherishing by visiting Nagapattinam from Coimbatore!
Let's talk in detail about this amazing and classical city now. You will find lots of tourist attractions in Nagapattinam. So, you'll certainly be spoilt for choices when you head to explore them all. So, for your convenience, we have listed some of the very best amongst them below:
1. Dutch Fort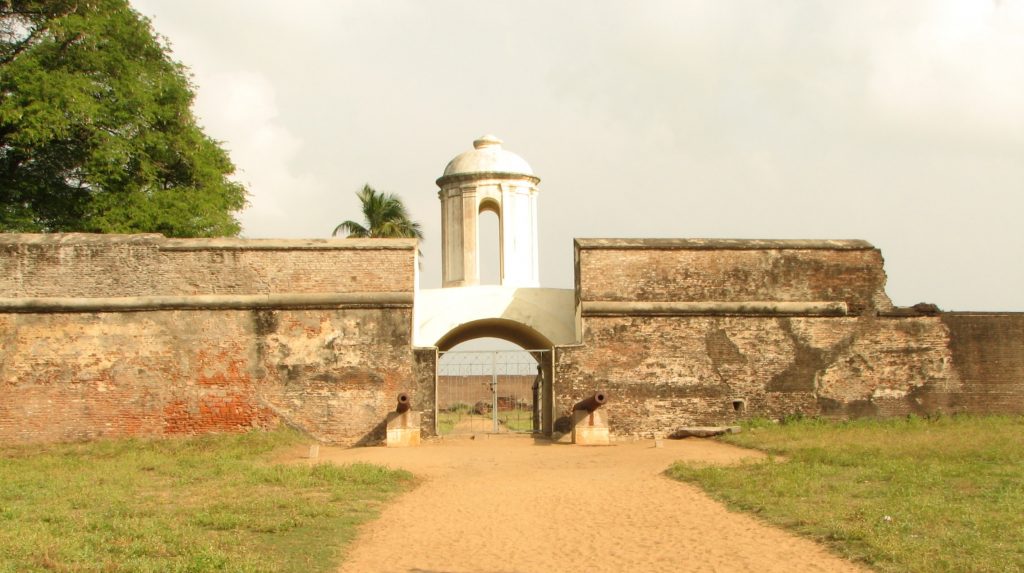 As the name suggests, it's a Dutch archeology remnant in the country and has been standing with pride in this location since 1620. Definitely a monument that old and classical is bound to get lots of visitors and tourists to explore it on a daily basis. Additionally, you'll also find a museum inside this fort which lets you peep back into time through the amazing items preserved in it.
2. Sikkal Singaravelar Temple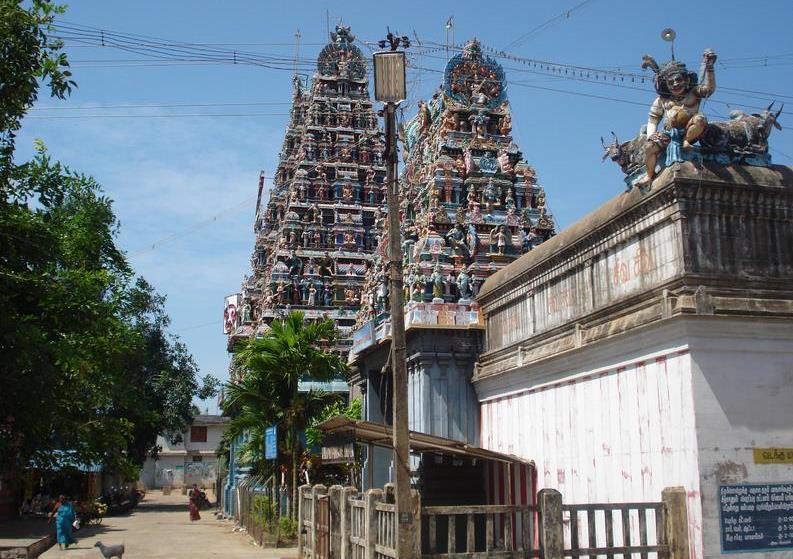 This temple is one of the most iconic and highly visited temples in Nagapattinam. You will see a rush of devotees heading to the destination almost all days throughout the year. The reason is the significance of this temple in the Hindu religion and also the surprisingly splendid architecture and presentation of this temple.
3. Kayarohanaswamy Temple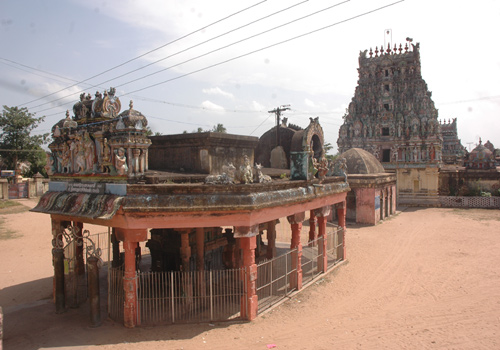 Built in the 6th century AD, it's one of the oldest temples. This vital importance of this temple brings in lots of devotees towards this destination. But this is a most famous tourist attraction of the city as well because you will find a simply stunning architectural and archaeological example of the past in the form of this temple.
4. Soundaryaraja Perumal Temple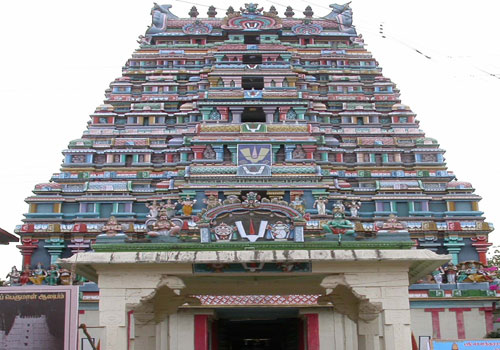 This temple is specially dedicated to true beauty and love and that is why it got its name as Soundaryaraja. It is a famous pilgrimage centre of Tamil Nadu and that is why it is often seen flocked with devotees all throughout the year. The beautiful architecture, the colourful exterior of the temple, and the beautiful scenic view around it make it a famous tourist attraction.
5. Nellukadai Mariamman Koil
It is a famous but distinctly built shrine in Tamil Nadu which is now a famous devotional centre also. You will be pleasantly surprised with the unique type of creativity that went in building this shrine and that is what attracts most of the visitors to this place.
6. Poompuhar Beach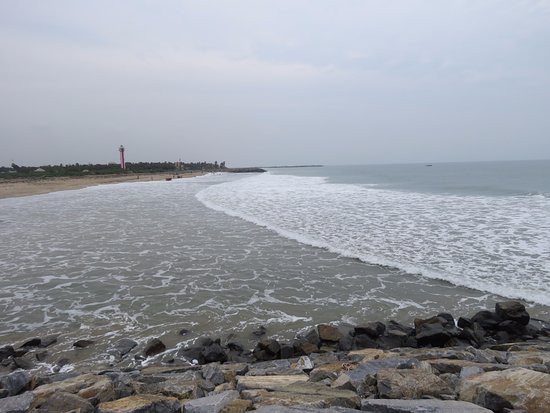 Poompuhar is a small, quaint, and quiet town of Tamil Nadu. That is why even this beach is a very offbeat location. But as a tourist, you will certainly enjoy the pleasant vibes of this beach. Just around the Bay of Bengal and having a coastline that is around 3 kilometres vast, this destination is definitely worth checking with your family and friends on your trip to Nagapattinam.
7. Mayiladuthurai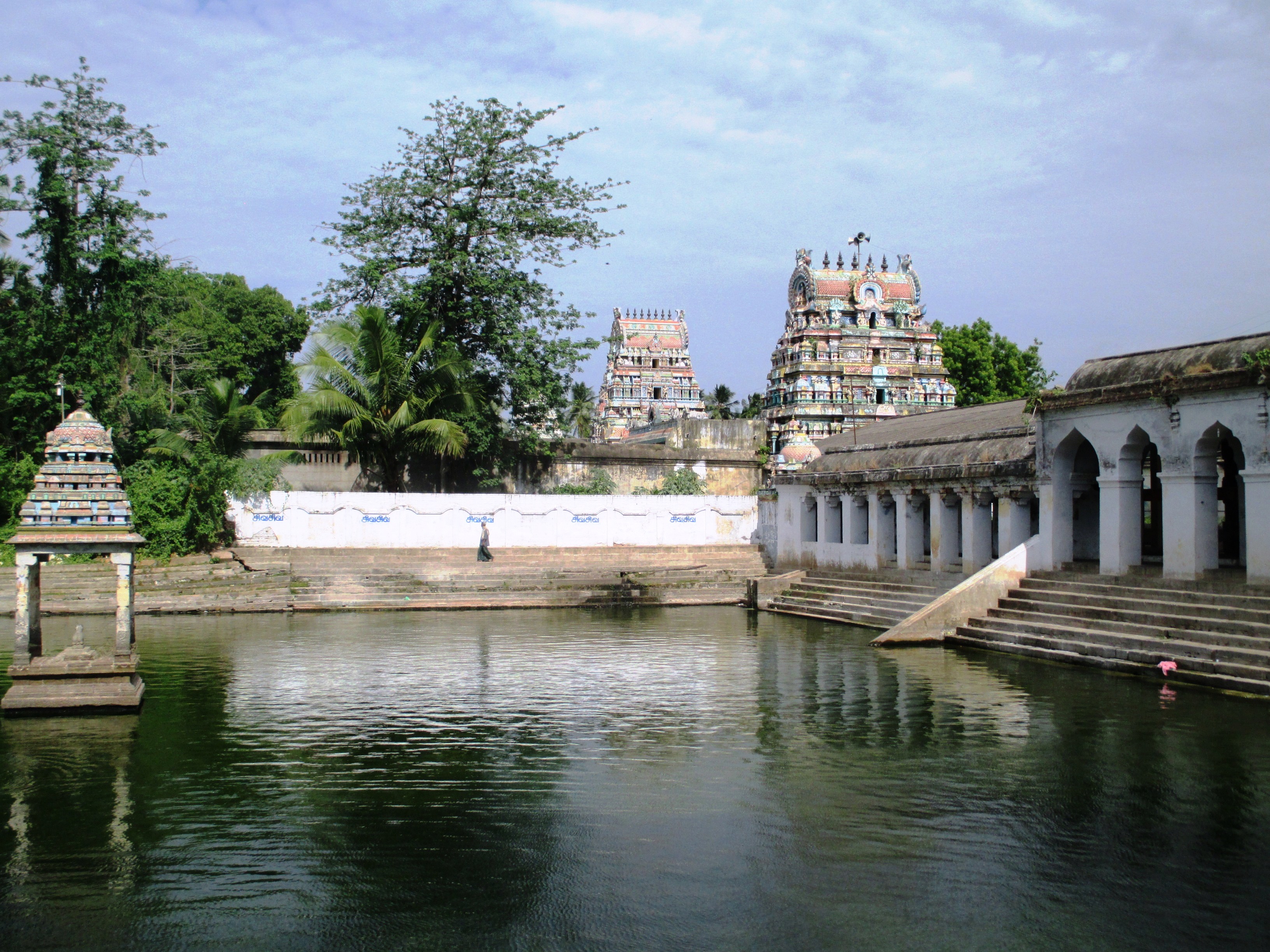 Located just around 58 kilometres away from the city, it's one of the very famous places to visit around Nagapattinam. The temple is simple but elegantly built and very well known in the South of India. Apart from the temple, the never ending line of the coconut trees makes it all the more alluring and refreshing site. 
8. Nagore Dargah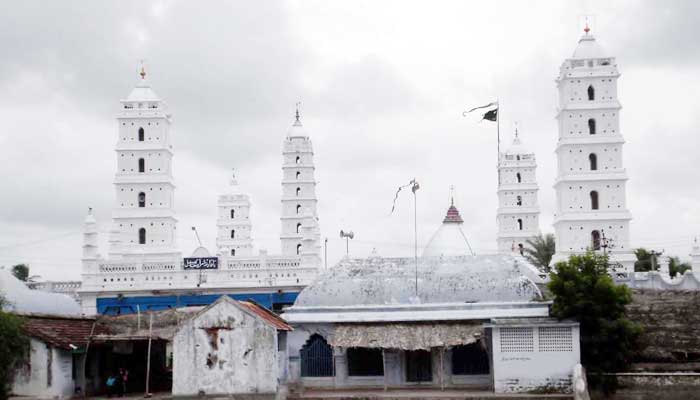 A very famous and relatively important shrine for Muslims is also located in Nagapattinam, Tamil Nadu. The shrine was built back in the 15th and 16th century for Sufi saint Nagore Shahul Hamid.
9. Vaitheeswaran Kovil Shrine to Mars
This temple is significantly associated with one of the 9 planets or Grahas — Mars. Apart from this, there is a belief that the deity Vaidyanathar — the Lord of healing — presides here. Maybe this is the reason you will find lots of devotees heading to this shrine all the time.
10. Kodikkarai Wildlife Sanctuary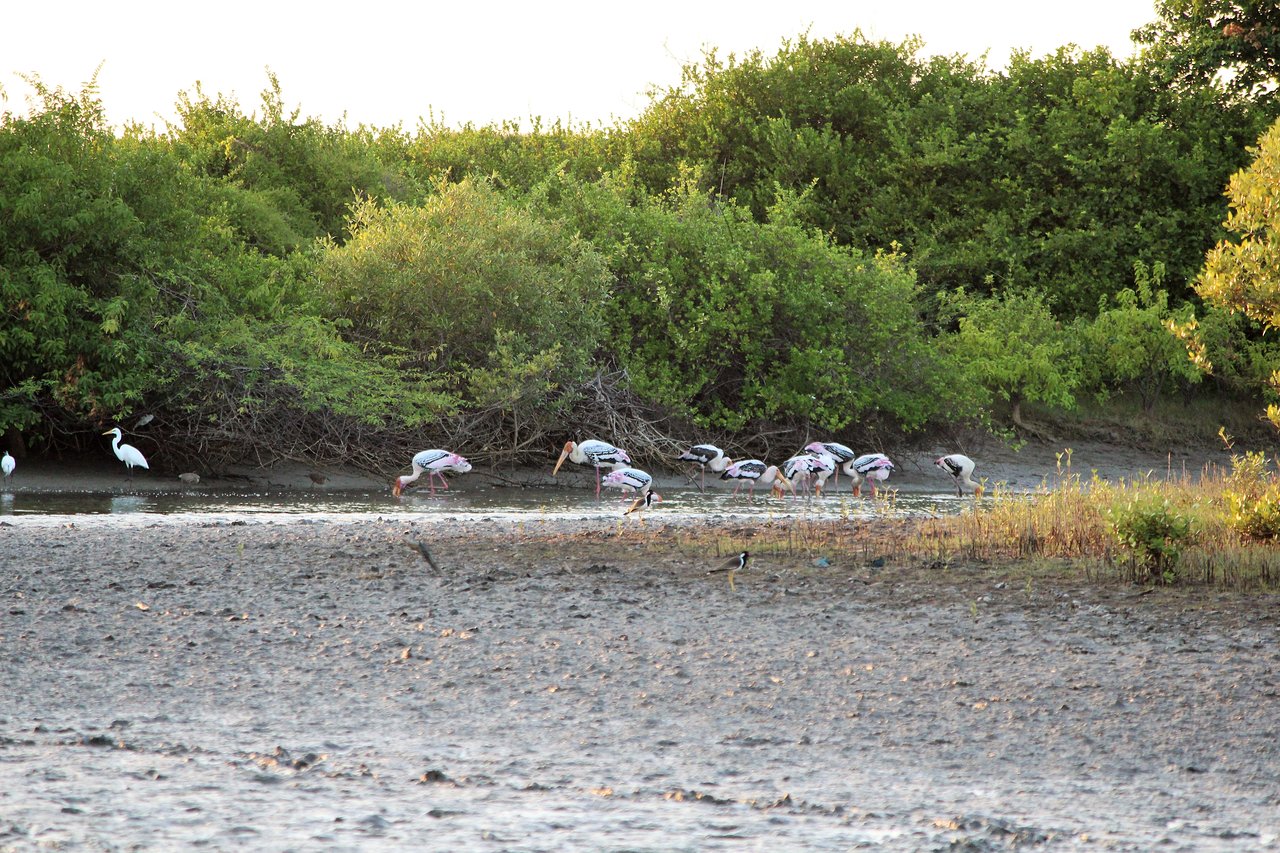 You definitely can't miss visiting the iconic and very important wildlife sanctuary of India – the Kodikkarai wildlife century. It is rich in exclusive flora and fauna and you will spot some very rare animals like blackbucks, flamingos, deer, etc. here.
11. Nagai Bazaar and Bharati Market
There are lots of modern and traditional shopping places in Nagapattinam, but you'll get the best handcrafted items and exclusive South Indian Jewellery and sarees at the Nagai Bazaar and Bharati Market. So, do check them while you are exploring this rich city. 
So, it is now clear without a doubt Nagapattinam is a fabulous place for your next journey. And since you are getting a car on rent from Coimbatore, you may as well explore the nearby locations from Nagapattinam like Kodai Lake – an amazing beauty, the Silver Cascade Falls which are full of luscious sceneries, and the Bryant Park which has beautiful greenery and wildlife. We are sure you are going to totally enjoy yourself. But remember, you will prefer to get the sanitized car rental from Coimbatore from Revv for this entertaining journey.