All You Need to Know for a Romantic Drive from Chennai to Ooty on Road Trip
Chennai is a superb city with lots of exotic beaches, full of cultural abundance, and even significant temples – not to mention modern technological advancements. The city beautifully balances the traditional with the contemporary in its way of life. But we understand that as a resident you get bored visiting all the local sites again and again. And since Valentine's Day is coming soon, you are searching for a mind-blowing romantic destination to hit with your partner. So, try Ooty this time!
Ooty is a pretty romantic and charming hill station. They call it the best place of Tamil Nadu and why not, the magnificent natural beauty, intoxicating mountains, and refreshing waterfalls are the evidence of how outstanding the place can be. So, wouldn't it be a fantastic location to check with your partner during the occasion of Valentine's Day? 
Top things to keep in mind when travelling from Chennai to Ooty
Best time to travel towards Ooty

— The

best time to travel

from Chennai to Ooty is during the winters because the weather is totally magical in this hill station during this time. But even if you are heading to this place during summers, the charisma never diminishes.

Total distance from Chennai to Ooty —

The total distance from

Chennai to Ooty on Road Trip

is 558 kilometres.

Time required to reach Ooty from Chennai —

You'll reach Ooty from Chennai within 10 hours if you don't stop anywhere in between.
Best route to opt to reach Chennai from Ooty 
There are three best routes to opt to reach Ooty from Chennai are listed below:
Route 1 –

Chennai to Villupuram towards Trichy and Karke — finally to Ooty.

Route 2 –

Chennai to Vellore, Krishnagiri towards Salem and finally to Ooty.

Route 3 –

Chennai to Villupuram towards Yercaud and Coonoor – then, Ooty. 
Important stopovers between Chennai and Ooty!
We know you are pretty impatient to reach your romantic destination. But wouldn't it be great if you take some leisurely break en route your romantic drive from Chennai to Ooty on a road trip? 
1. Vellore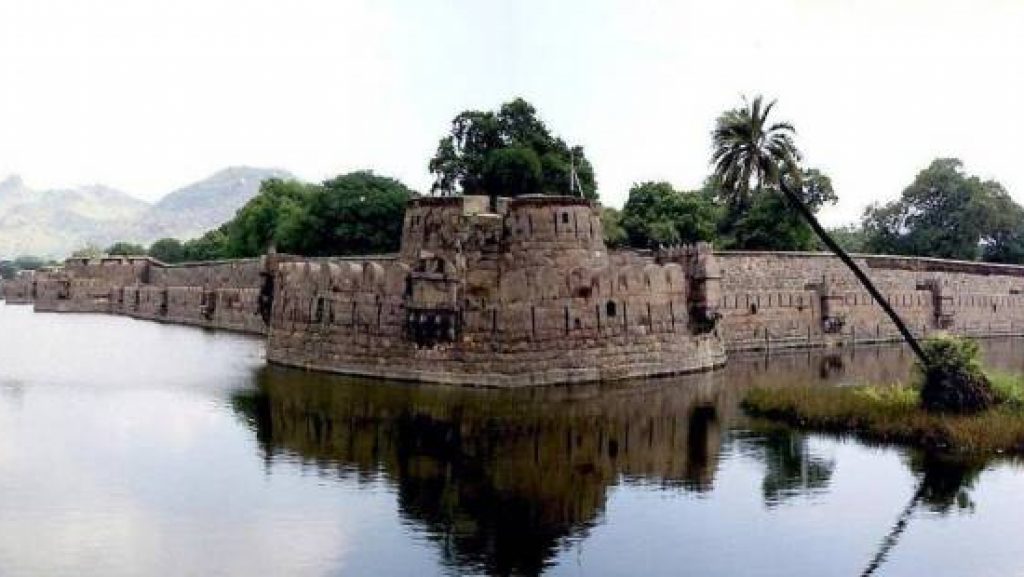 Vellore is a heavenly location that comes in your way while you travel from Chennai to Ooty. Reach here to view some beautiful natural bounties and enormous waterfalls.
2. Yercaud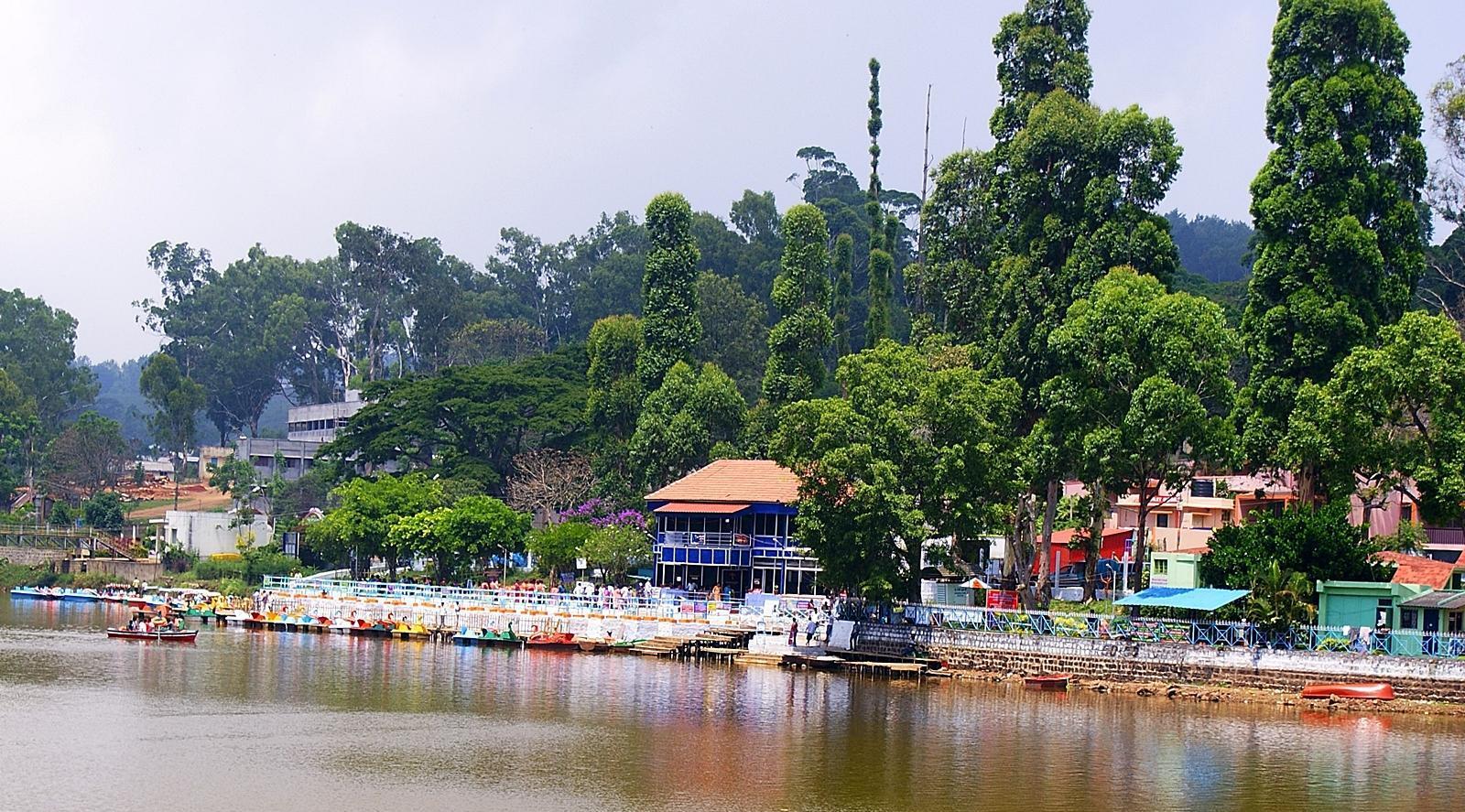 Yercaud is another beautiful place to explore while you are travelling towards Ooty. You'll be awed by its beauty and the breath-taking sky and lakes of this place.
3. Coonoor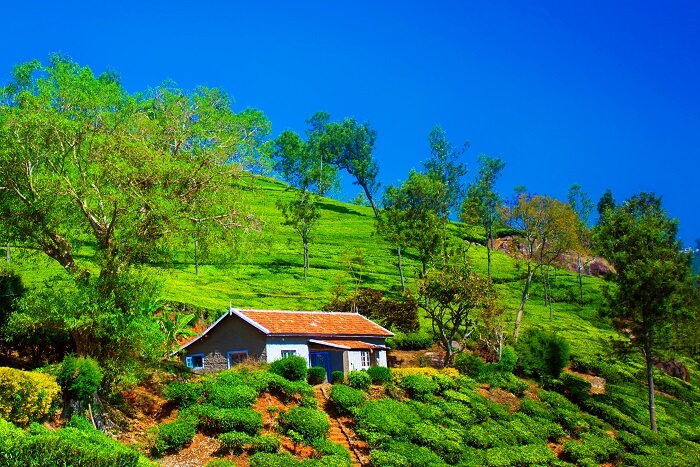 Unending coffee plantation, magnetic hills, captivating forests, and more awaits you when you stop at Coonoor near Ooty. 
Enjoy the most romantic tour with your partner from Chennai to Ooty!
Ooty is a mesmerising place which is referred to as the most romantic destination as well. A road trip for couple towards this location is the most advisable for the perfect Valentine's Day plan. And when you are heading to this location, do read about the places to visit in Ooty:
4. Ooty Lake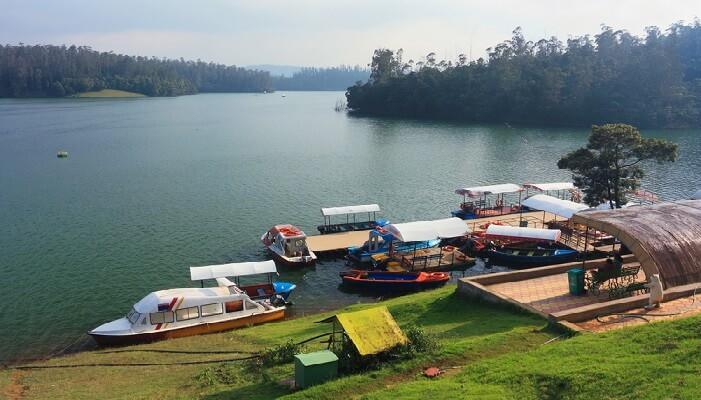 Do opt for a self-drive car from Chennai to reach Ooty and then head straight to the man-made Ooty Lake. It's totally a magical place with mind blowing sceneries around it. And if you are looking for fun activities around it like boating, paddle boating, etc, you'll get everything at this lake.
5. Botanical Garden
The Botanical Garden is one of the best places to visit in Ooty. It has a fabulous collection of rare shrubs, herbs, and trees which are tremendously beautiful, and you'll hardly find them anywhere else. There is also a fountain terrace, conservatory, and captivating pond here.
6. Needle View Hill Point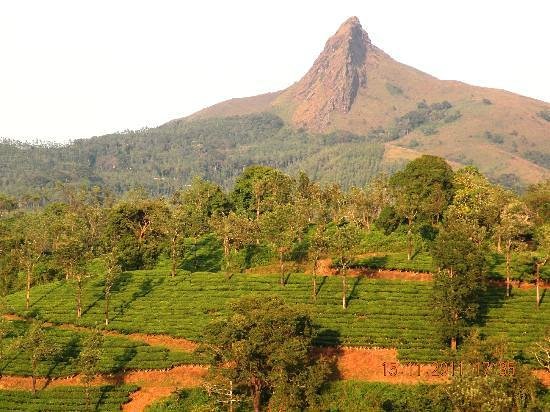 The Needle View Hill Point is a magnificent point which gives you a marvellous view of the area around it. The entire valley is magical and you'll love the beautiful greenery around. 
7. Nilgiri Mountain Railway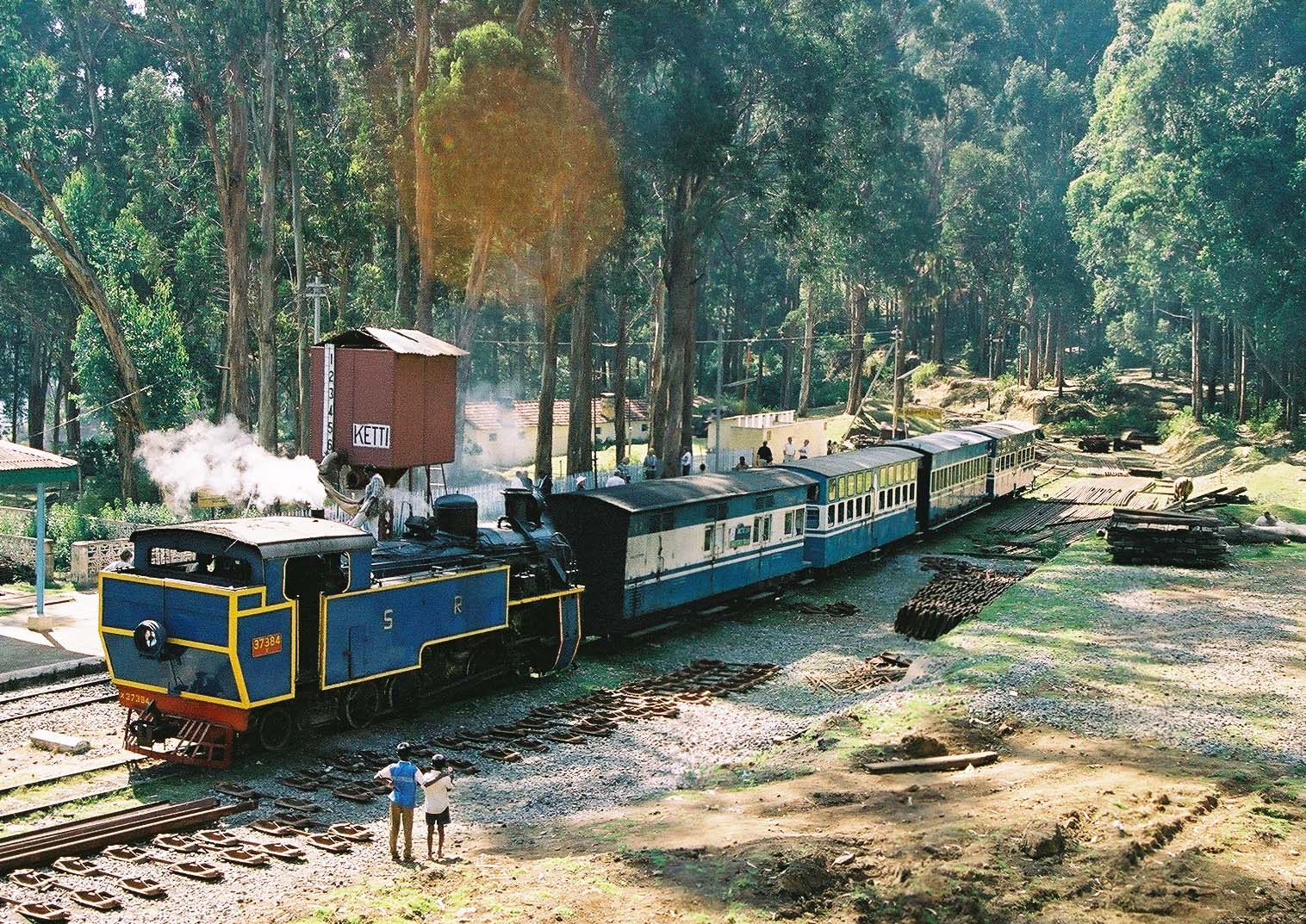 You just can't miss taking a ride on the Nilgiri Mountain Railway when you are visiting this place with your partner. It's one of the best things to do while you are at Ooty. Just hop on the toy train and head for a wonderful journey towards the fascinating hills. 
8. Avalanche Lake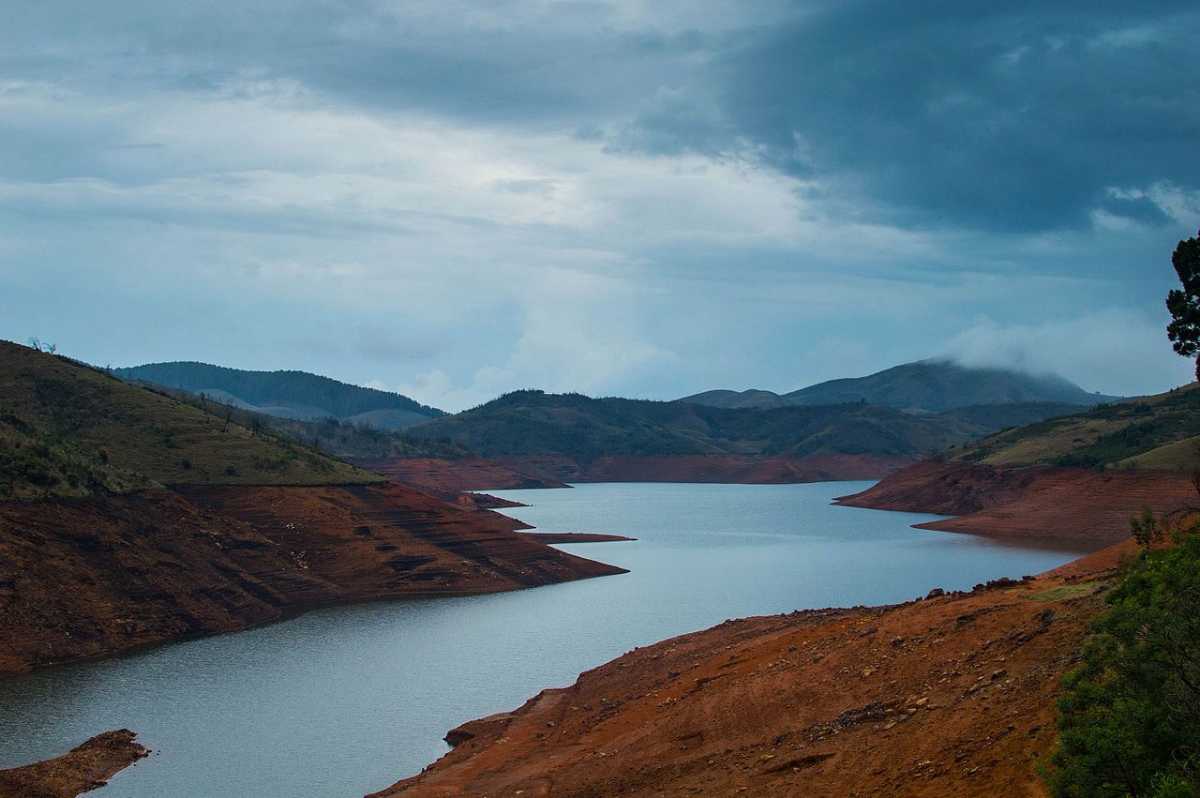 A mesmerising lake with natural beauty around is the most famous tourist attraction of Ooty. The enticing hills, the pure blue lake, and the lush green surroundings make it a perfect backdrop to click those romantic pictures together.
9. Doddabetta Peak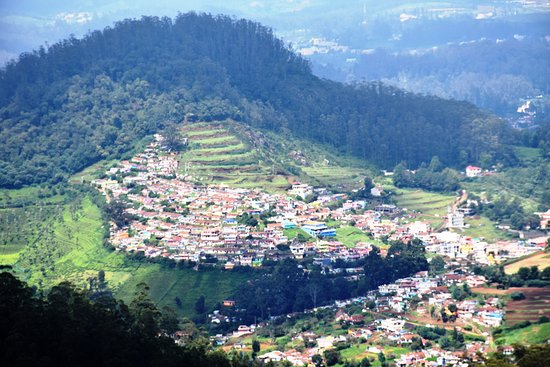 Doddabetta Peak is a lovely and enticing location that is full of lush green forest around it. And the mountains here are truly spectacular too. A trekking trip to this peak is going to make your journey worthwhile.
10. Kalhatty Waterfalls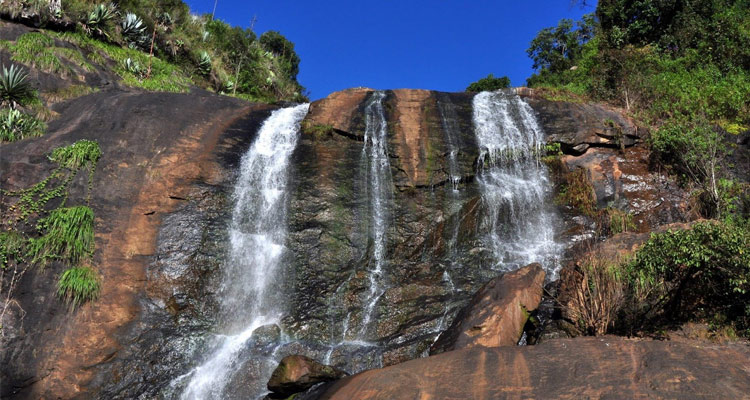 If waterfalls and the images near them give you goosebumps, then do visit the Kalhatty Waterfalls. These have pure and milky water gushing from a height and soothing greenery all around making your trip charming.
11. Dolphin's Nose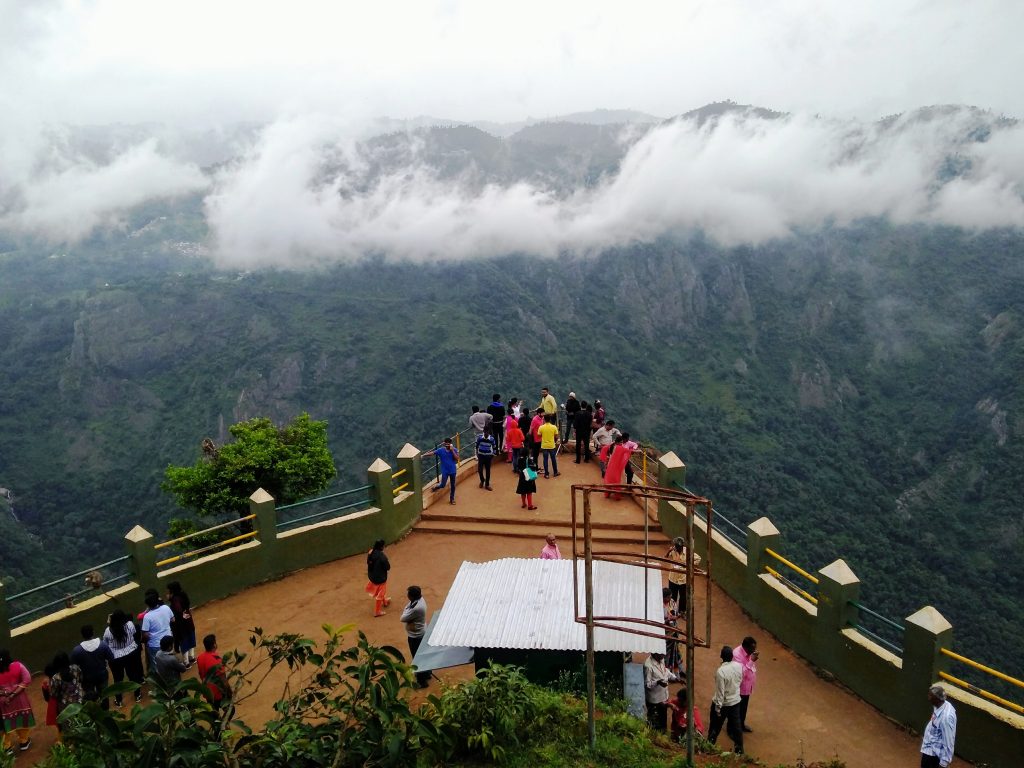 If you like clicking pictures from a great height and the backdrop needs to be alluring as well, then Dolphin's Nose is where you should head to. It's a perfectly amazing point of Ooty from where you can see some panoramic views of the hills around.
12. Rose Garden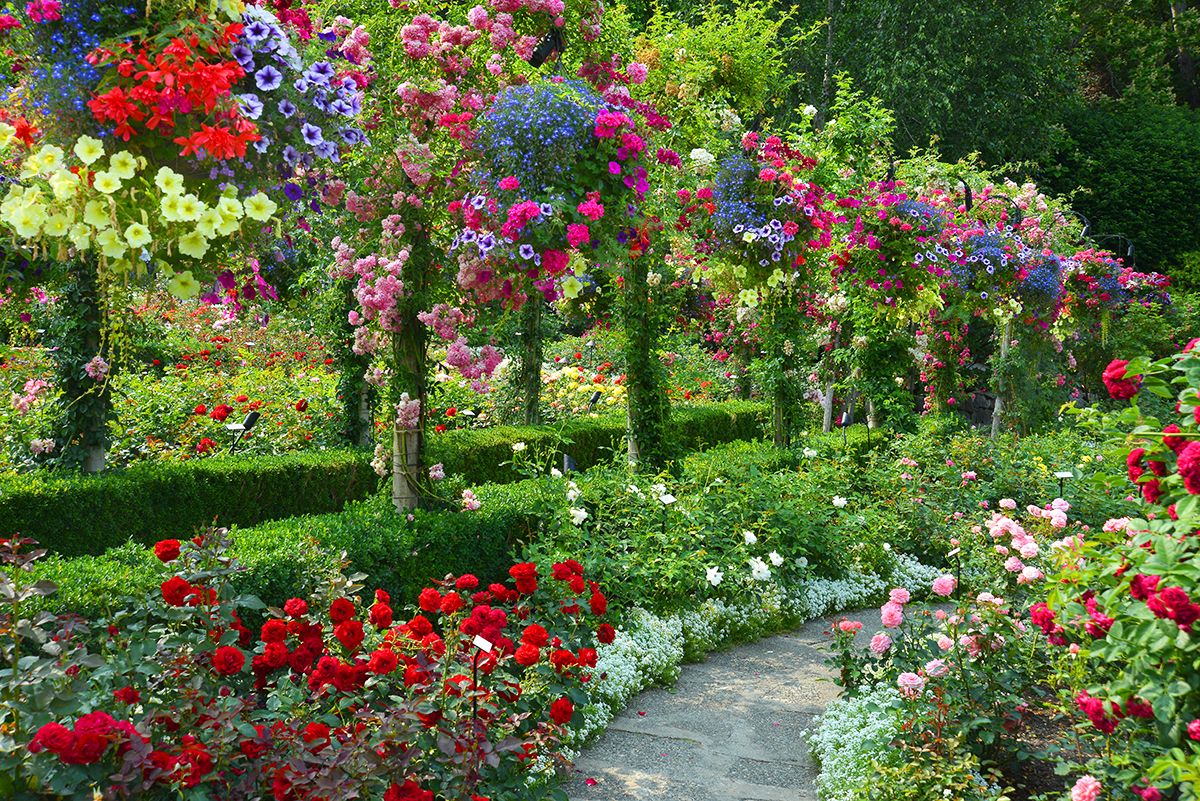 Who doesn't love roses? And the Rose Garden of Ooty is especially an alluring site because it's situated on the slopes of the Elk Hill and looks magnificent in such a magical surrounding. Visit here with your partner to enjoy the true spirit of love and romance together.
13. Stone House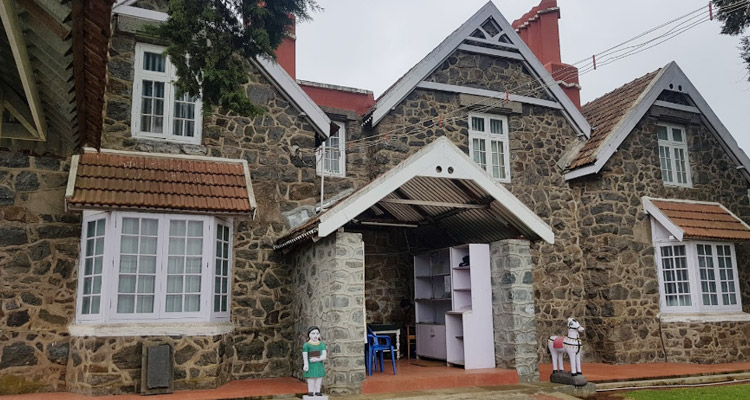 Stone House is a truly intriguing and lovely house made up of stones. It belongs to the British Era and that's why the remnants of history like the stamps, stones, coins, and more such items can be found here. Visit here to satisfy your curiosity about the yester years. 
Aren't all these destinations lovely and perfect to visit with your partner? Well, there are more like Wenlock Downs which has a perfectly green view, the MuduMalai National Park that lets you enjoy the rare species here, and Tiger Hill which is another magnificent place of Ooty. But since you will require privacy to its optimum point, do consider getting a car rental from Chennai from Revv so that your journey to Ooty is perfectly pleasant.