Enter the Magical Keylong by Driving from Delhi
If magical road trips are your biggest dream, then why delay a fantastic one now? Did you know Delhi has some amazing destinations nearby which are best explored by road? Especially when you enter the boundaries of the mesmerising Himachal Pradesh, then you are sure to set foot in a land of beauty and nature. 
And when we say Himachal Pradesh, do open the map of this State and search for Keylong. It's a gorgeous little destination nestling just in between the Spiti – Lahaul District. If you want to experience the unadulterated, mystic nature on a first-hand basis, then travelling towards Keylong should be in your cards. 
Top things to keep in mind when travelling from Delhi to Keylong. 
Best time to travel to Keylong —Keylong is truly a majestic beauty of nature and looks alluring almost all round the year. But the best time to travel from the capital to this serene place is during the time of snowfall — that is from October to February – the place seems to be a magical wonderland then. 
Distance from Delhi to Keylong — The Delhi to Keylong distance is
600 kilometres. 
Time required to reach Keylong from Delhi — 14 hours 30 minutes if you aren't halting anywhere in between.
Enjoy a trip through the most capturing locations to the most enthralling place – Keylong. 
Let's start with Delhi – the capital of India. It's a magnificent place with some phenomenal monuments and historical heritage. And not to forget the delicious cuisine that this place offers. Well, even the roads starting from this sensational place are totally well maintained. So, a journey from here to the breathtaking Keylong won't be that difficult if you know driving and have a nice vehicle with you. So, let's commence the much-awaited road trip from Delhi to Keylong. 
Important stopovers between Delhi and Keylong!
When you are reaching out to one of the most blissful locations of India, why not check the equally enticing ones that would cross your way? So, whether it's just to fill up your tank or freshen up or just stretch your legs, don't forget to stop at these famous tourist attractions in between Delhi to Keylong road trip. 
1. Chandigarh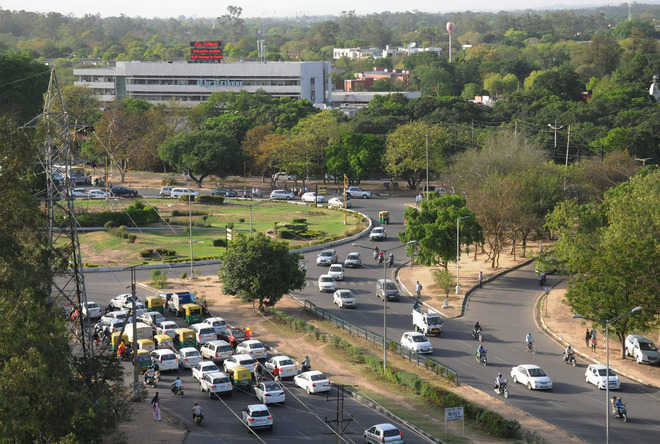 No Indian is unaware of the charming town of Chandigarh. It's a fabulously planned and manmade city. From the splendid gardens over here to the impressive infrastructure, everything about this city is exceptional and deserves a visit from your side. 
2. Mandi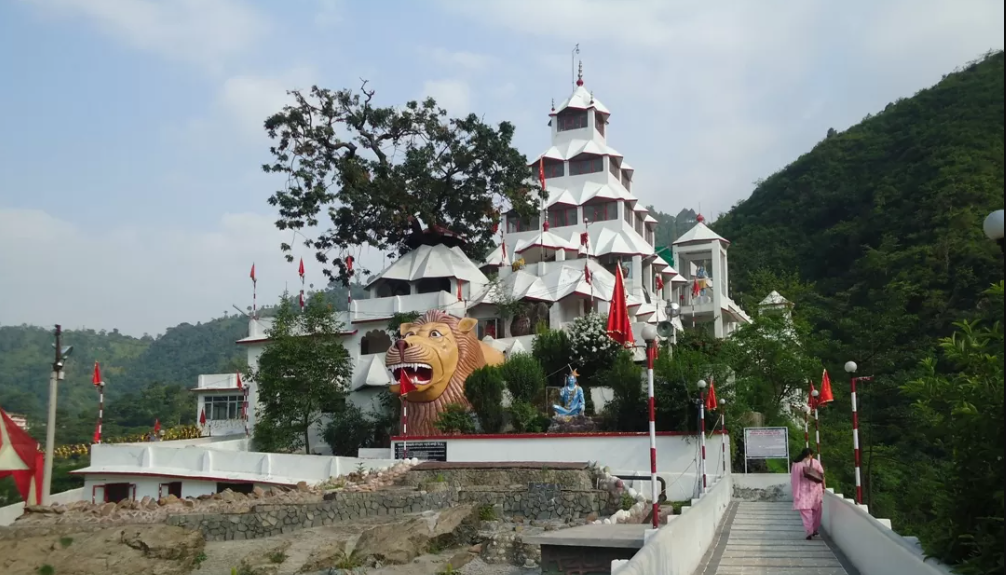 Just as you travel for around 424 kilometres from Delhi, you will reach Mandi, a wondrous location in Himachal Pradesh. The town known for its remarkable lakes, popular dams, and tall pines are sure to bring a pleasant smile on your face. You'll love the enticing stroke of greenery here and the refreshing calm air. But before you continue with your journey, do check the Prashar Lake, Rewalsar Lake, Sunder Nagar, Bhutnath Temple, and Janjehli in Mandi.
3. Manali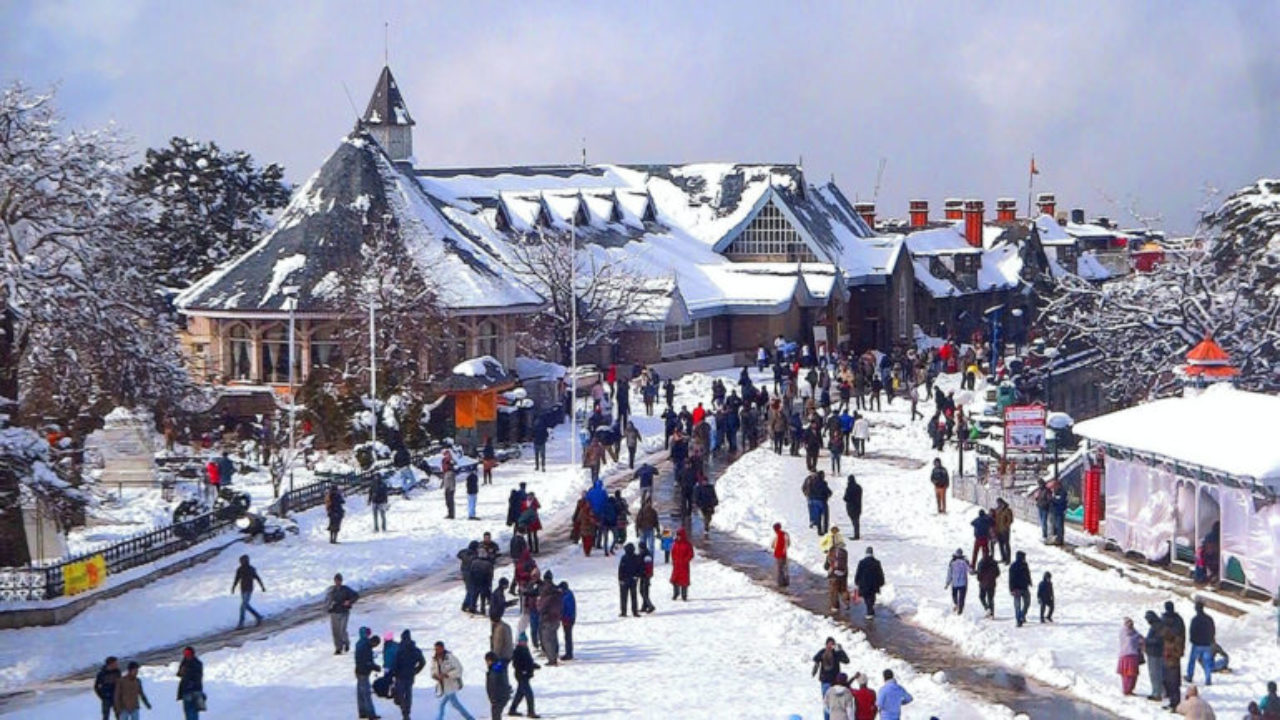 You just can't miss a stopover at Manali when you are taking a Delhi to Keylong trip by car. This place is significant from the aspects of both history and beauty of Himachal Pradesh and truly a mesmerising location of the country. You'll be awed by the snow-clad Himalayas peeking from the top and the charming greenery presenting a fabulous scenery in the town. Spare some hours from your journey especially to explore Manali and spend some calm time here.
4. Rohtang Pass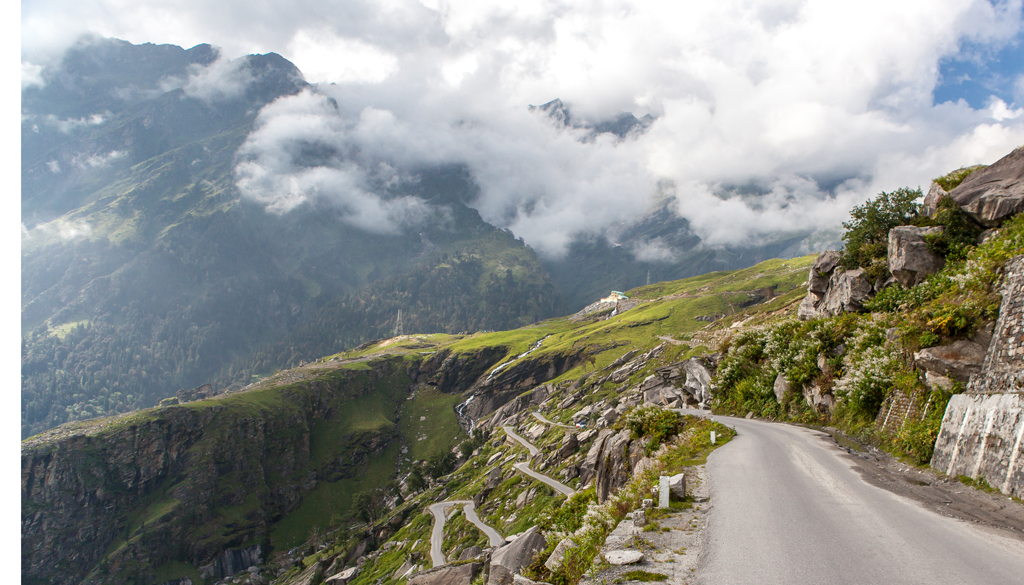 Known for its nonplussed beauty, Rohtang Pass is a famous destination of Himachal Pradesh that you should visit when travelling from Delhi to Keylong. It provides a bewildering view of the Lahaul and Spiti Valley and also lets you take a glimpse of the divine Kullu Valley. You can just sit in your car and gaze at the mountains around or simply get down and click some astounding pictures of the beauty of nature. 
Exploring Keylong!
Now that you have finally reached Keylong, don't stay behind in exploring the magical locations of this famous place as well. There are some really astounding places to see in Keylong which are enough to take your breath away at the very first glance. But remember, you'll have to pass lots of hilly terrains and tough roads which will require your best vehicle control – so, choose your driving companion with care. Now, read on to know about the best places to visit when you are in Keylong.
5. BaraLacha Pass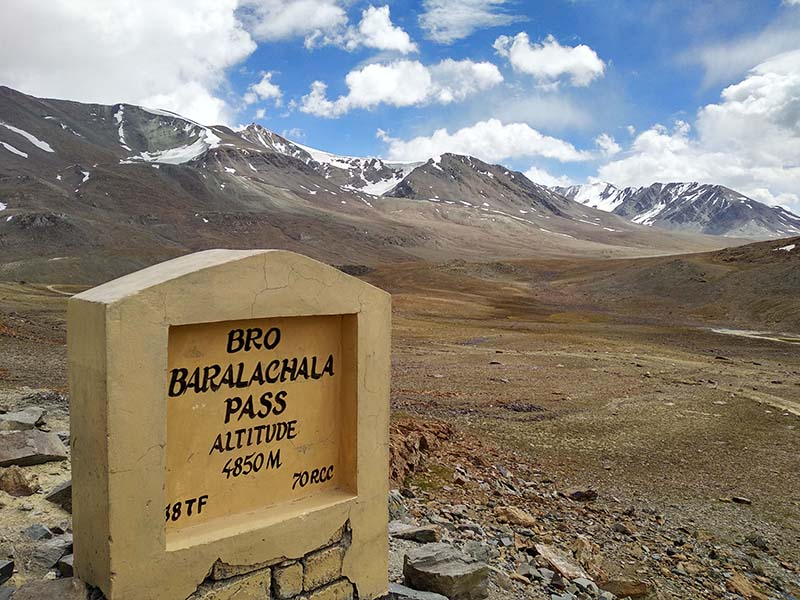 One of the most marvellous tourist places in Keylong, the BaraLacha Pass is the midpoint where in the valleys of Lahaul and Ladakh meet. Its beauty during the winters is fascinating but this place looks exquisite even during the other seasons of the year.
6. Deepak Tal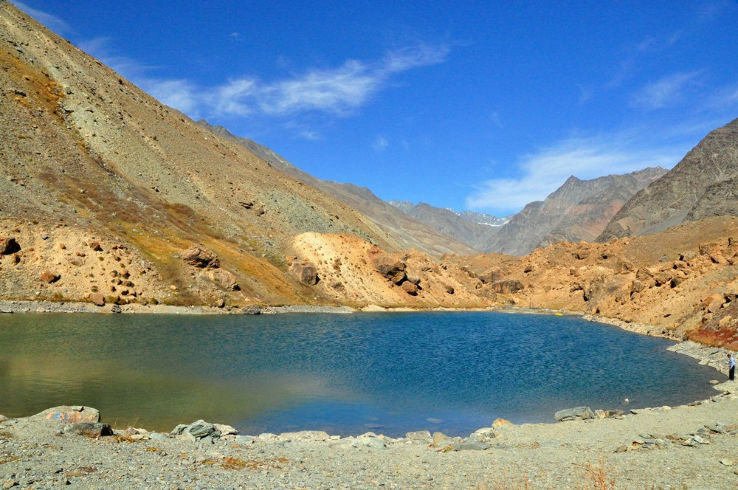 We are not sure if mere words are enough to do justice in describing the beauty of the Deepak Tal. This lake is particularly famous because it's surprisingly very calm and you can actually catch the reflection of the natural beauty surrounding it on the lake. You shall feel calm and reflective yourself as you take a moment to sink in the beauty. 
7. Kardang Monastery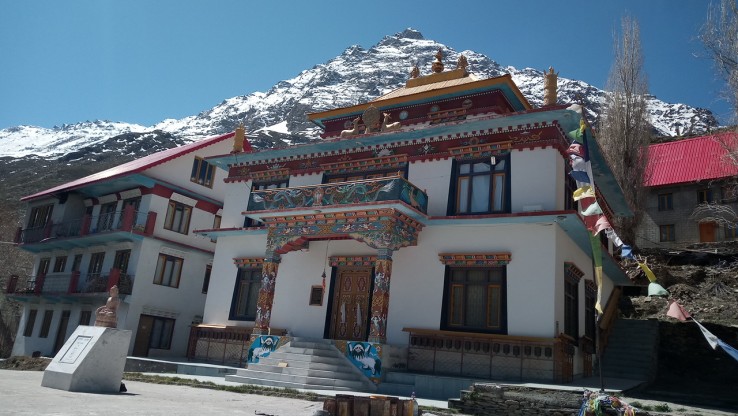 We are sure you'd want to visit the Kardang Monastery of Keylong as it's a nine hundred years old Monastery located near the Lahaul Valley and is an iconic structure in itself. The colourful flags on it are welcoming and the interiors of this structure are something really captivating to view.
8. Shashur Monastery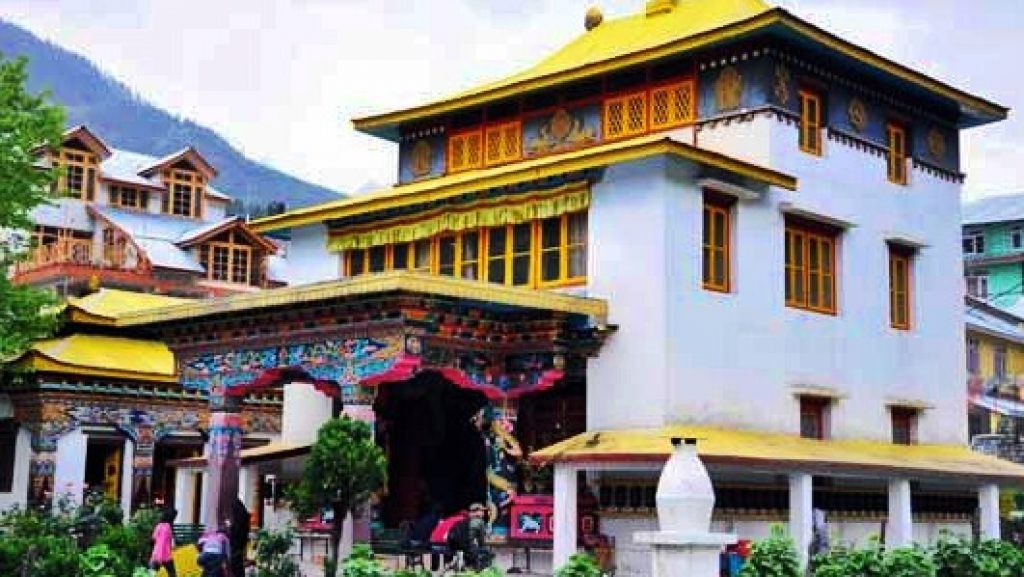 Another fabulous structure located in Keylong that's again centuries old. This place is well known as the house of the famous Thangka Paintings. The exotic pine trees surrounding the monastery and the calm nature adds to the beauty of this location and makes it one of the best tourist attractions of Himachal Pradesh. 
All these locations in and en route Keylong are truly enchanting and assure that your journey from Delhi to this place would truly be a soul stirring experience. So, don't delay in getting a self-drive car rental in Delhi and head towards one of the most ravishing places of the country. And when you are opting for a nice and sturdy vehicle as a car on rent from Revv, you can be assured of a safe and comfortable journey.