Experience Authentic Karnataka via roads around Mangalore and Udupi
We call Karnataka the paradise of South India. It's a majestic place with lots to offer for everyone. And Mangalore is a pretty nice town of Karnataka that is rich in lush greenery, calm beaches, heritage sites, quintessential temples and paradigmatic forts. And after you have explored the entire city of Mangalore, and especially the best beaches in Mangalore, (which would obviously be a fabulous experience in itself), you can drive beyond the boundaries and get ready to explore more. Yes, we are talking about a sensational temple town near Mangalore – Udupi. This exemplary location is full of recognisable temples, stunning beaches, stupefying natural sceneries, and mystifying forests. Perhaps that is the reason you'll find a rush of devotees and travellers gushing towards this city to explore round the year. But wait, apart from Mangalore and Udupi, we even have some prodigious locations to check centred around these places. 
Yes, we proposed the idea of road trips in Karnataka from Mangalore and Udupi after a great research and study. There are some really classical and symbolic destinations near these exemplary cities which are surely going to make your tour worthy! And if you hardly have any time to spare for a long drive, then there are also very good options for a one-day picnic from Mangalore and Udupi in the State of Karnataka itself. 
Top things to keep in mind when travelling in and around Mangalore and Udupi!
Best time to travel around Mangalore and Udupi — The best time to travel in and around these cities is during winters. But if you are setting off towards these locations during summer and monsoons, even then you'll get to see all places in their pleasant avatars. (Only the heat and rains would be the issue then.)
Types of visits to expect when travelling round Mangalore and Udupi — As all know Mangalore is near a vast coastline, so expect a lot of lakes and beaches around this city. You'll even see a rush of emblematic monuments and archetypical temples apart from the stunning natural beauty near Udupi. So, in short, the experience is going to be totally enjoyable. 
Explore the best of Karnataka by driving from Mangalore and Udupi! 
Keeping in mind the exotic beauty and importance of Karnataka, let's explore and check the outstanding destinations worth visiting in this State and all the things to do in and around Mangalore and Udupi: 
1. Agumbe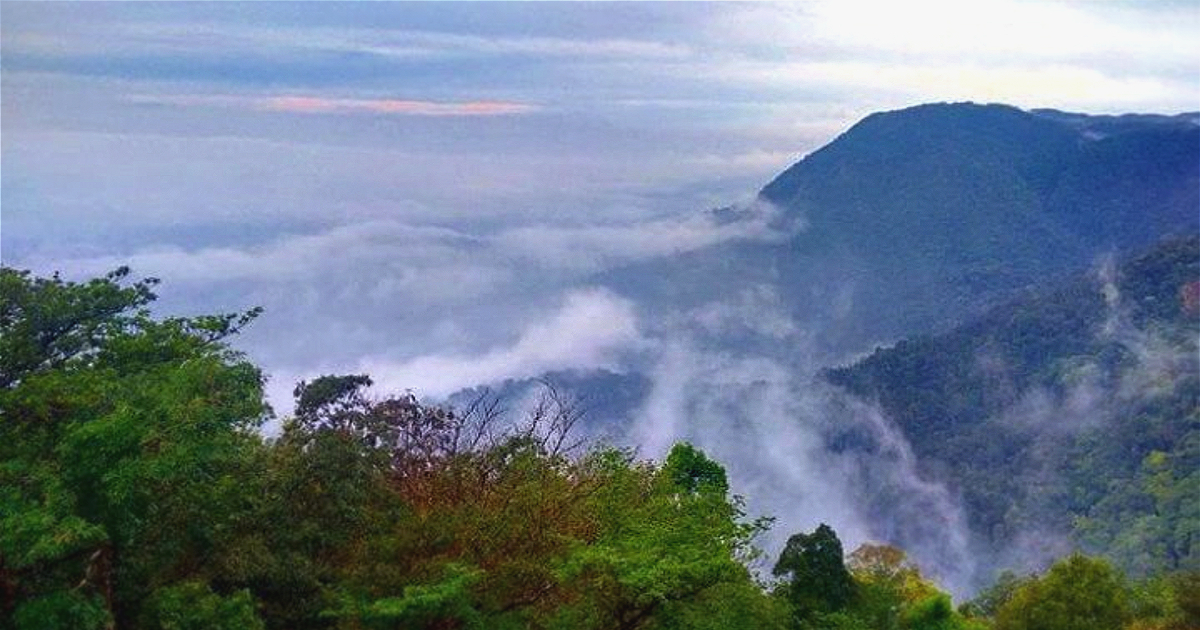 Agumbe is one of the most charming places around Mangalore. The lush waterfall, ravishing nature, and the glorious rainforest in this place is going to be the perfect place for a refreshing one-day picnic around Mangalore.
2. Maravanthe
Your one-day trip around Mangalore and Udupi would be totally a fruitful one when you visit one of the best beaches in Karnataka —Maravanthe. The gorgeous sea, the impressive line of palm trees, and the softest spread of golden sand — your beach picnic is going to be a fabulous one, for sure.
3. Chikmagalur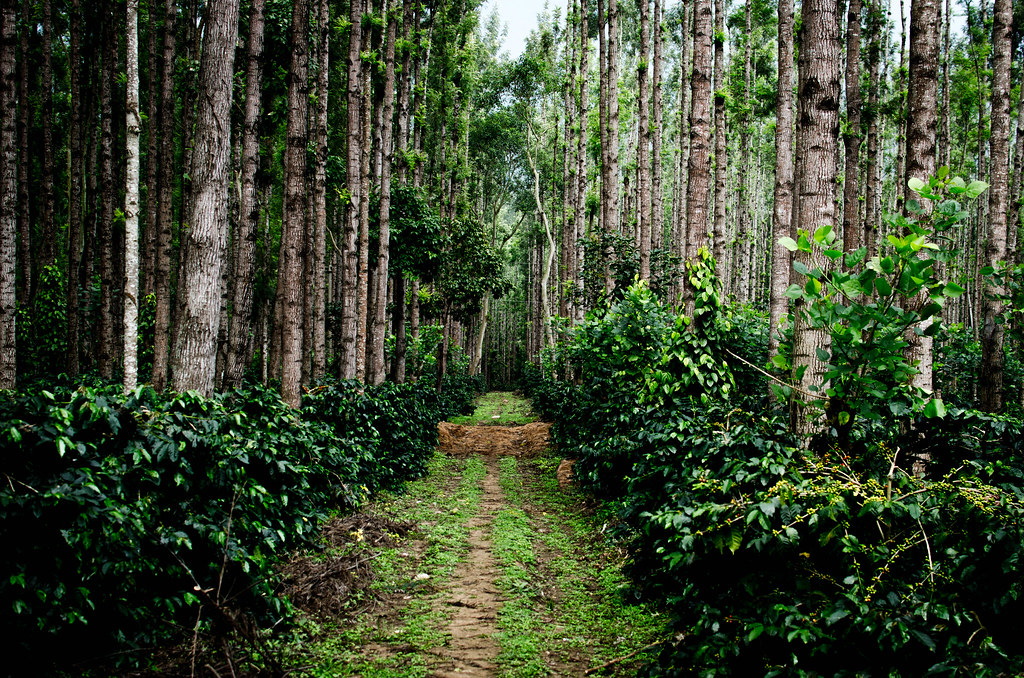 Looking for a nice one day trip around Mangalore? Then Chikmagalur – the lush and rich spread of coffee plantation is worthy of your time. You'll spend a refreshing time in the lap of nature and return home after enjoying some of the most distinct coffees you could ever have in your life.
4. Kundadri Hill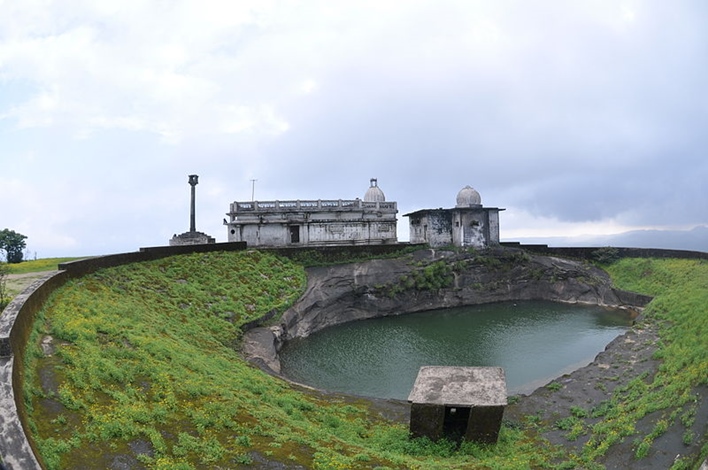 Kundadri Hill is one of the best hill stations near Mangalore. The awesome trekking experience amongst the rocky terrain is already a fantastic feature of this hill station. Apart from this, the beautiful hills and lovely greenery is also worth a visit. Spend a day amidst the calmest place near Mangalore and return happy and fresh!
5. Coorg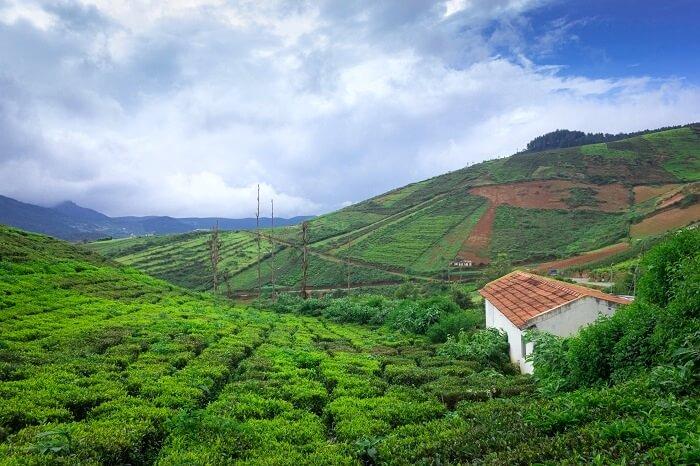 How can we not mention Coorg when we are talking about special places near Udupi and within Karnataka? The pride of this State, one of the most enchanting hill stations, lets you unwind amidst the loveliest mountains and milky waterfalls. Do you need anything else to make your trip a perfect one?
6. Biligiriranga Hills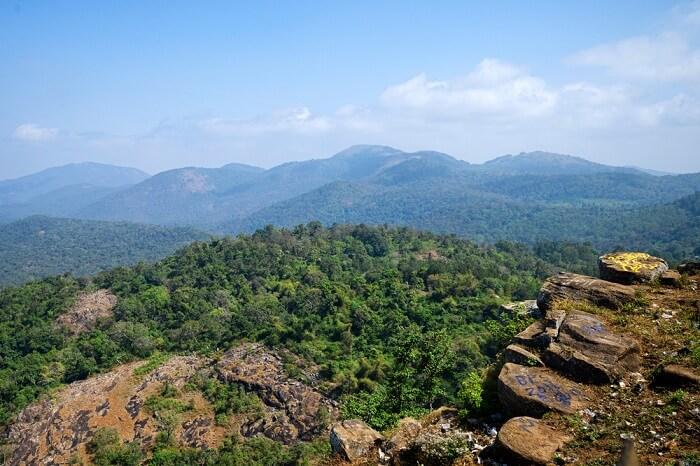 The magnificent Biligiriranga Hills are the most scenic hills around Mangalore and Udupi. Visit this location to enjoy the loveliest of ambience around you. And when you are here, don't forget to visit the wildlife sanctuary located at this place to explore the finest of flora and fauna.
7. Kemmanagundi
The enchanting beauty of Kemmanagundi is unquestionable if you love waterfalls and scenic views. The exceptional layer of green blanket in Kemmanagundi is suitable for trekking and relaxing amidst the natural surroundings. Plan an adventurous one-day picnic here or simply visit for refreshing your mind — the trip would be totally worth driving the distance of about 80 kms from Udupi or about 105 kms from Mangalore.
8. Yana
Amidst the rush of hill stations near Mangalore, Yana is the most impressive one. You should definitely visit the Mohini Peak and Bhairaveshwara Peak and also click some Instagram worthy pictures amidst the rich greenery and phenomenal caves.
9. Sakleshpur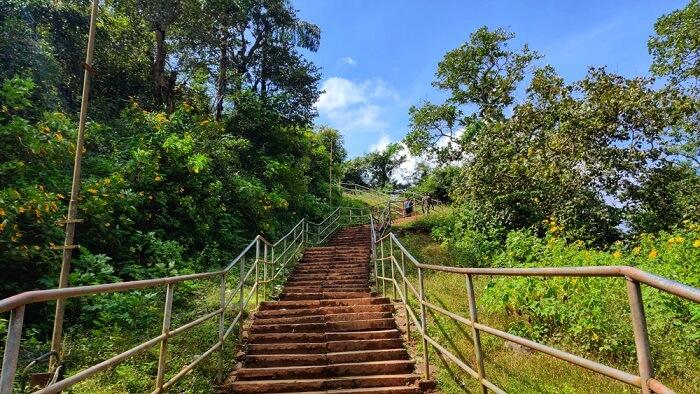 Sakleshpur is a sweet little charming town which gives you the presumption of walking straight into a fairy tale. The simple rural lifestyle, the green blanket of soft natural beauty, and the wonderful aura of this place are indeed going to put your mind at peace and make you feel happy.
10. Shimoga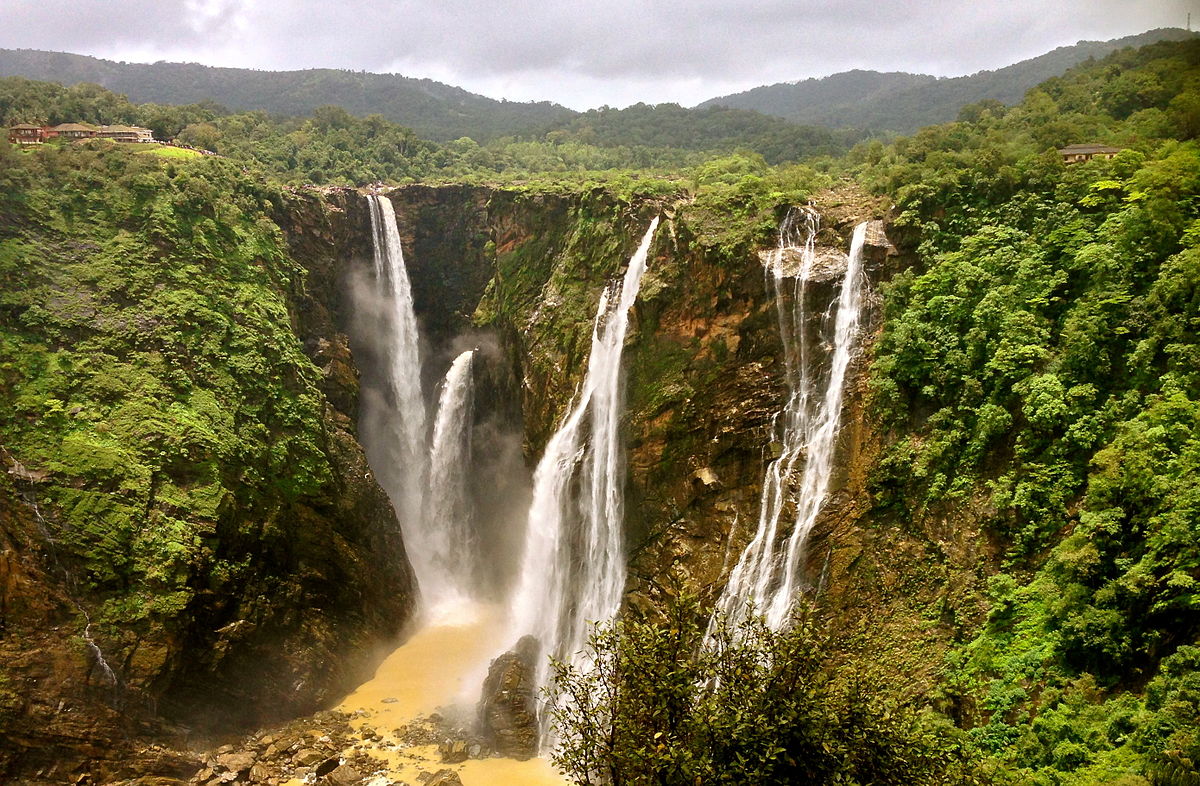 Shimoga is another naturally blessed place with lots of green fields, a wonderful dam, and awesome areas to relax and spend some fun time with family. Try camping here as well if you want to enjoy a fun time amidst the beautiful nature.
11. Kodachadri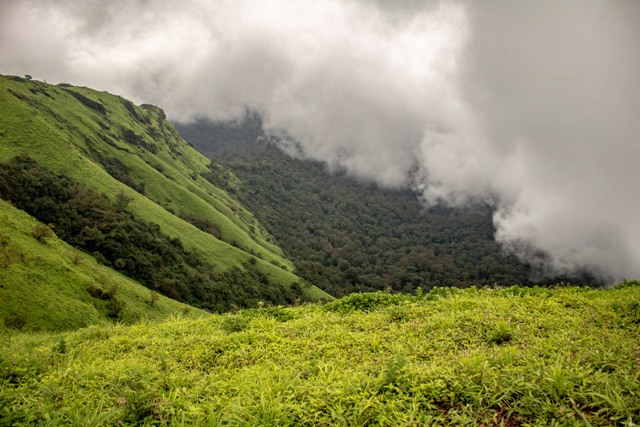 If you have done enough exploring of the Udupi tourist places, then simply head towards Kodachadri. It's a magnificent and mesmerising place full of blissful greens and fabulous natural beauty all around. And if you visit here during the winters, the fog in the air is totally charismatic and creates a magical environment.
12. Byndoor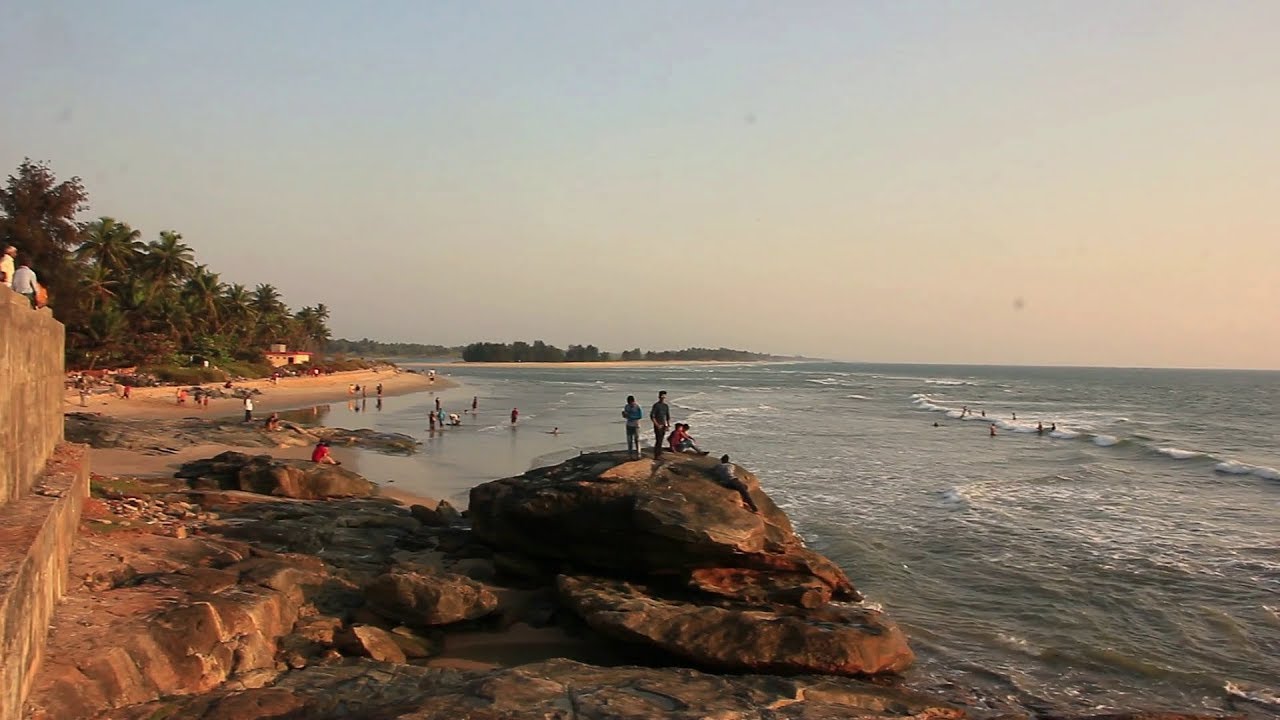 Byndoor is profoundly known for its temples and monuments. But when you are visiting this location to unwind, do check the beaches located here as well. You'll love the day spent here devoting your time to the Shri Someshwara Temple and relaxing near the beaches. 
13. Dubare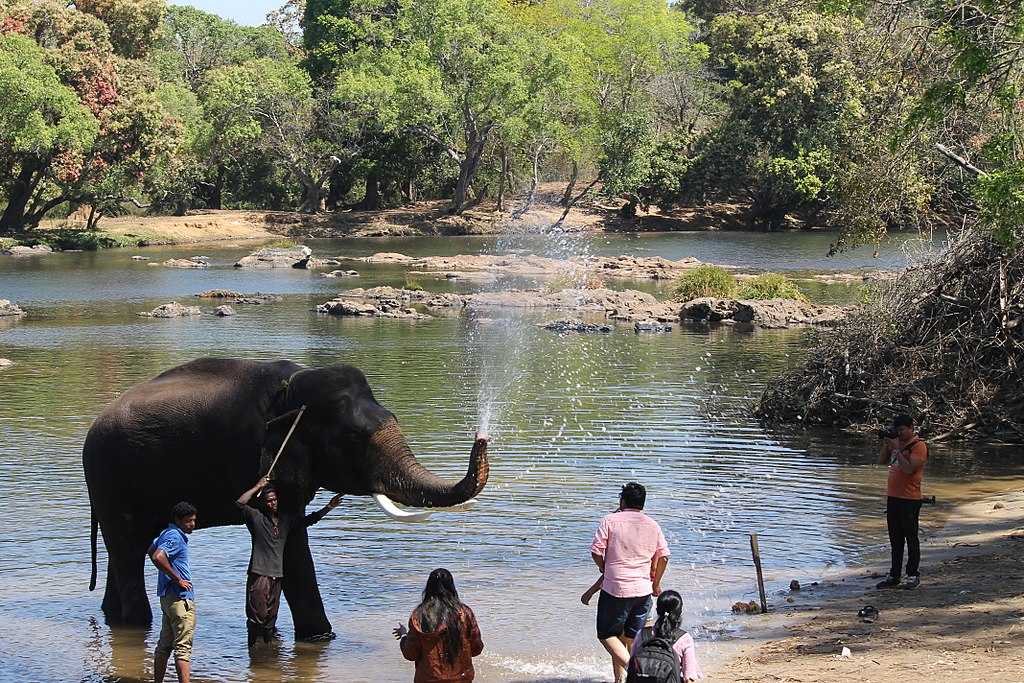 Do you always aspire to travel to a beautiful jungle just as the one Tarzan lived in? Well, then head towards Dubare near Mangalore (and just close to Udupi). It's a nice little place with woods and greens all around. And guess what? You can spot lots of majestic elephants here and can even ride on them if you like. 
Well, if you want your holiday or picnic to be a fantastic one, then check the secret places in Mangalore like Tannir Bhavi Beach, Kapu Beach, and Shri Krishna Temple. And if you have explored all of them, then try the above listed places near the city. But for added convenience, do get a self-drive car rental in Mangalore from Revv car rental services and enjoy your day to the fullest.