A Weekend Road Trip from Bangalore to Pondicherry
Exploring the south of India, are you? Then let us compliment you that you are on a beautiful journey worth cherishing each second. And when you have finally decided to take a roadtrip from Bengaluru to Pondicherry, then you have picked one of the best places in the south to travel and discover. The city has been ruled by many countries, but the French power on them has left a sweet mark on their traditional Tamil customs. You'd actually be confused whether you are roaming on the streets of France while having the basic Tamil food. Apart from this, the exotic beaches spread across the city, the high and proud churches standing here since the eighteenth century and the museums and parks are going to give you a fabulous time when you are here.
Some Quick Tips
  Total distance from Bengaluru to Pondicherry — 311.9 Km.
  Estimated duration of the drive — 6 hours 24 minutes approximately
  Ideal season —October to March
Best Route to Opt to Reach Pondicherry from Bangalore 

Bengaluru is an advanced city, and has numerous ways to connect to various roads in all directions.  But if you are thinking about how to reach Pondicherry through roadways, then you should opt for the best maintained and fastest route for the same. And Pondicherry via NH 77 makes you reach your destination in just six and a half hours. In between, you can also take a Short Stop at Krishnagiri and Tiruvannamalai — the former would give you a socio-cultural experience with heritage sites like fort of Tipu Sultan and Ramapuram, and the Krishnagiri Dam; while the latter is known to be a very revered site.
Best time to visit Pondicherry 
Although Pondicherry looks attractive throughout the year, but there's always a scope to discuss and decide upon the best time to visit Pondicherry. You can decide on your own by checking the below mentioned seasonal breakup:
The city faces winter during this period, and it is pretty cool outside when you explore the city. Since there are lots of beaches, let us warn you that you wouldn't be able to dive in the sea when it's cold outside. But when you consider the sports activity and on-foot explorations, then you can actually feel quite a pleasant weather and enjoy the activities better.
The summers are quite hot in the city. If you decide to visit Pondicherry during this season, you'll have to face a little sun and sweat while enjoying the city tour. But the beaches are a blessing in such a climate, and you can't help enjoying the ocean breeze and enjoy splashing with the waves during this time.
This is the monsoon period in Pondicherry, and the rains can be really messy here. Even if you love soaking in the rain, you won't be able to enjoy the sports and adventurous activities in the city during this time. The beaches too would be empty. The city mostly feels like it's on a holiday during this period.
Best Places to visit in Pondicherry
Pondicherry is one of those rare cities that has a complete entertainment package for all age groups. You can check the below listed destinations and major attractions in Pondicherry.
1. Sri Aurobindo Ashram 
If you have peace loving people in your family, they are going to thank you for the visit to one of the oldest ashrams in the country. It has been working since 1926 and is the best place to attain spiritual satisfaction.
2. Auroville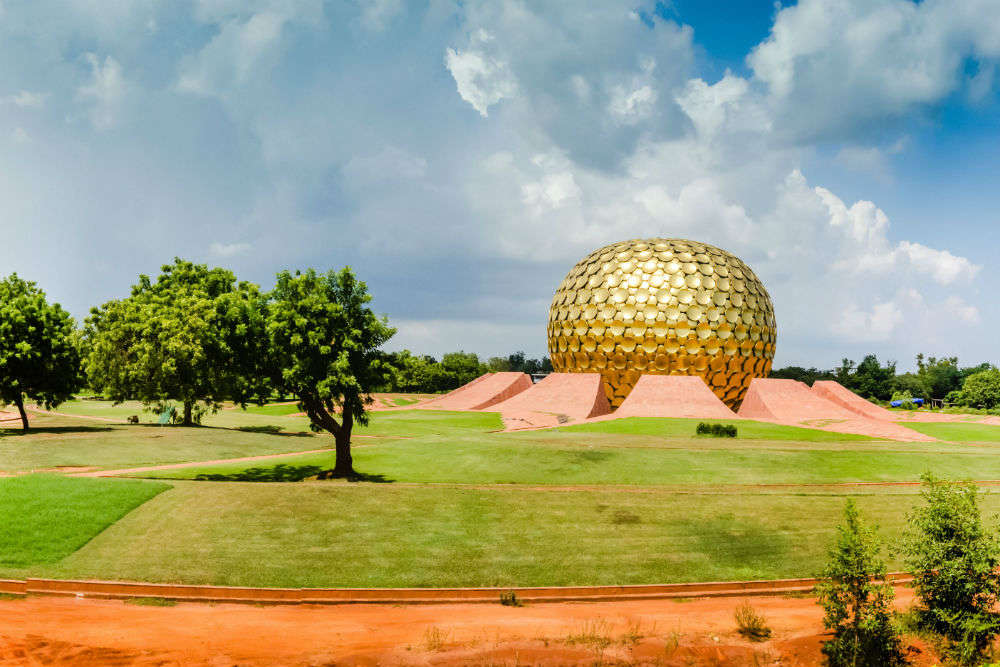 Also known as the city of dawn, Auroville attracts lots of tourists of all caste, creed and age group to soak in its wonderful splendour and experience the zen of the meditation centre.
3. Promenade 
One of the famous tourist sites in Pondicherry, it's actually the photographer's hub. The scenic beauty and the charming area of Promenade is really extraordinary.
4. Arikamedu 
A great structure built during the 19th century it is beautifully decorated with Roman lamps, glassware, rare stones, etc. which make it a unique site for the visitors. Also, there are a lot of statues around it having a great history of their own. So, if you love history and its connections, then you have to visit Arikamedu when you are in Pondicherry.
5. Chumnabar Boat House
An attractive site for explorers and boating lovers, it's a wonderful boating and picnic spot situated at the backwaters near the Bay of Bengal. Apart from boating, you can also enjoy water sports at this place and view the spectacular sunset and sunrise from here.
6. The Basilica of Sacred Heart of Jesus 
Well known for its Gothic architecture and fine primitive carvings and the French inspired architecture, this church is one of the oldest buildings standing in Pondicherry. You have to visit it to admire the fine works of the craftsmen from the bygone era, and see how wonderfully it's maintained even today.
Famous Beaches in Pondicherry
You haven't explored the city thoroughly if you aren't visiting the famous beaches in Pondicherry. The city has a lot of them, and each one is better than the other. Some of the well-known beaches in Pondicherry are mentioned below:
 1. Auroville Beach 
One of the best beaches in Pondicherry is located near the Auroville city and is famous for surfing and other water sports. Apart from the clean and thick sand, you can spot surfers on the beach almost the entire day.
2. Promenade Beach 
Just along the Promenade is the 1.5 Km long Promenade beach which is famous for beach yoga, jogging, strolling and just enjoying the view it offers.
3. Paradise Beach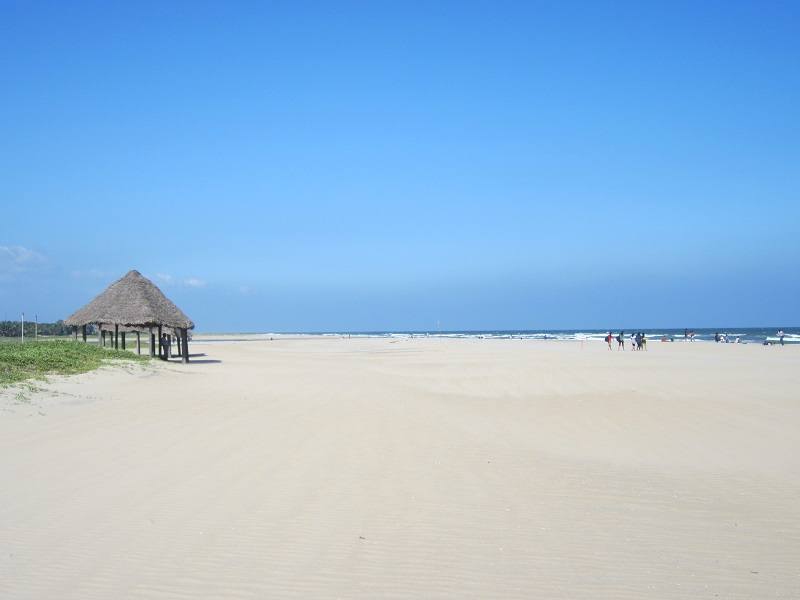 It's truly a paradise in the name of beach in every sense. Apart from the breath-taking view, it provides a wonderful area for boating and enjoying lazing near the sea.
4. Serenity Beach 
This one is also a fabulous beach and even has a surf training school nearby so that you can try surfing at the beach after getting properly trained. Also, since the sunlight here is generous, you can enjoy your sunbathing without any hindrance.
Pondicherry is also famous for its exciting adventurous activities like scuba diving, paragliding, etc. And there are also lots of flea markets near most of the beaches that present you with excellent items to buy at very luring price points. In a nutshell, a drive to Pondicherry doesn't allow you to waste even a second – every moment of your journey and stay would be packed with enjoyment and excitement. So pack your bags and if you want a hassle-free trip get the car rental services from Bangalore from Revv.
Must Read: The Most Epic Road Trips From Mangalore