10 Budget Friendly Alluring Road Trips for a Weekend Getaway from Hyderabad!
Road trip enthusiasts from and around the city of the Nizams, Hyderabad, can dance with joy now! Post the Covid 19 restrictions, you are now free to take off to your favourite journey towards the destinations you desire. But yes, we understand that even finances are tight right now and going for a lavish and luxurious vacation wouldn't be possible. But don't you worry, Hyderabad prides in having some really exclusive destinations near its wings which you would love to explore. Best part? Won't even burn a hole in your pocket! 
We already know that Hyderabad has some really astonishing monuments (Char Minar, Chowmahalla Palace, Golkonda Fort, Taj Falaknuma Palace, various tombs, and residential palaces of the Qutub Shahi rulers and much more) from the eras of the yesteryear Royalties and also many modern world interests (film cities, water parks, planetariums etc.), along with various parks, zoos, museums, dams, lakes and more. And to round off, a journey to Hyderabad is never complete without exploring the bazaars (marketplaces), the pearls and textiles and of course the world-famous cuisine. Yes, you can visit all these and enjoy a superb journey before driving towards these budget friendly getaways that we shall now suggest for you. 
Things to keep in mind when travelling around Hyderabad!
Best time to visit in and around Hyderabad — Hyderabad is awesome all throughout the year but believe us, you'll enjoy it fabulously if you hit this area during the winter months. 
Types of visits recommended— Drive to the nearest tourist attractions from Hyderabad to enjoy a historic journey, adventurous trip, religious pilgrimage, and architectural charm that these destinations offer.
Explore the innumerable bounties around Hyderabad even though you have a restricted budget! 
Who said you can't visit some amazing locations if you aren't ready to pay heavily from your pocket? Yes, exploring the bounties of nature and the innumerable blessings on the Earth is possible even with a restricted budget. And that you will very well see when you head off in your car towards the below listed fantastic locations that are located near Hyderabad. 
10 Inexpensive tourist attractions near Hyderabad
1. Nagarjunasagar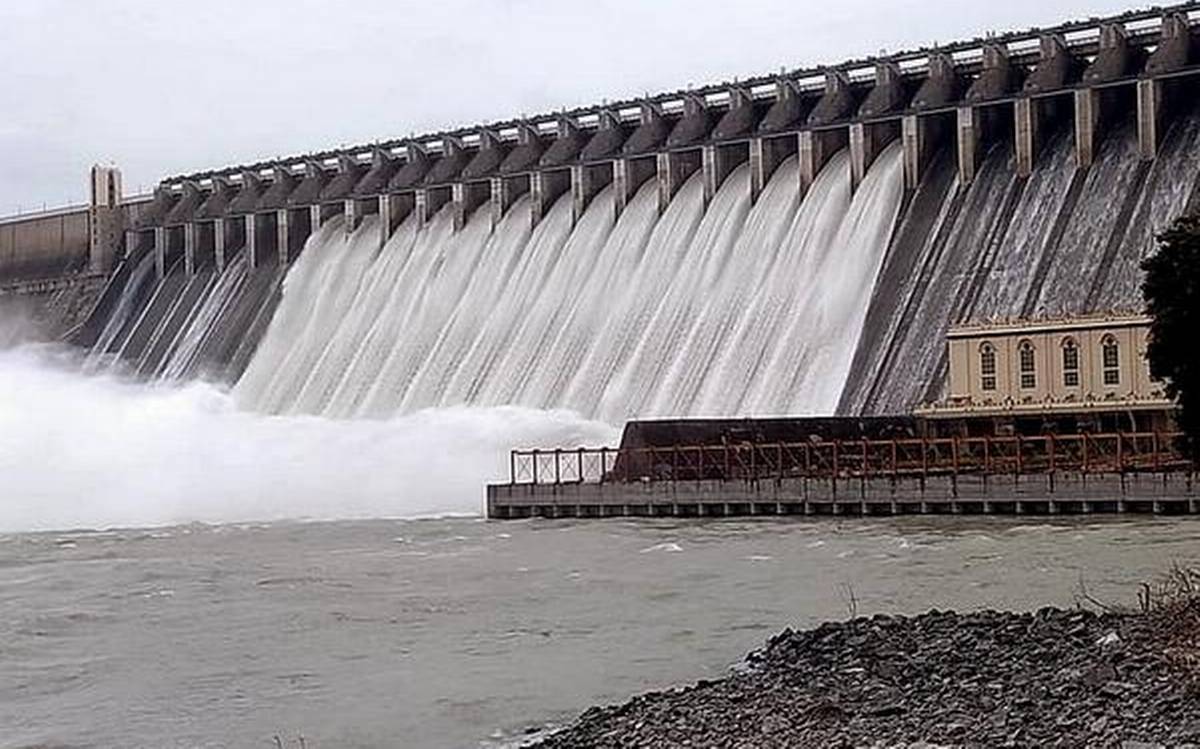 One of the most alluring budget getaways from Hyderabad, Nagarjunasagar is a special treat for water loving travellers. You will be mesmerised by gushing waterfalls and the panoramic beauty of this location. The River Narmada creates a unique and stunning backdrop especially during the winter with all the fog around creating a mystic aura. And while you are here, don't miss to check the Buddhist Monasteries present here. 
2. Kessara Gutta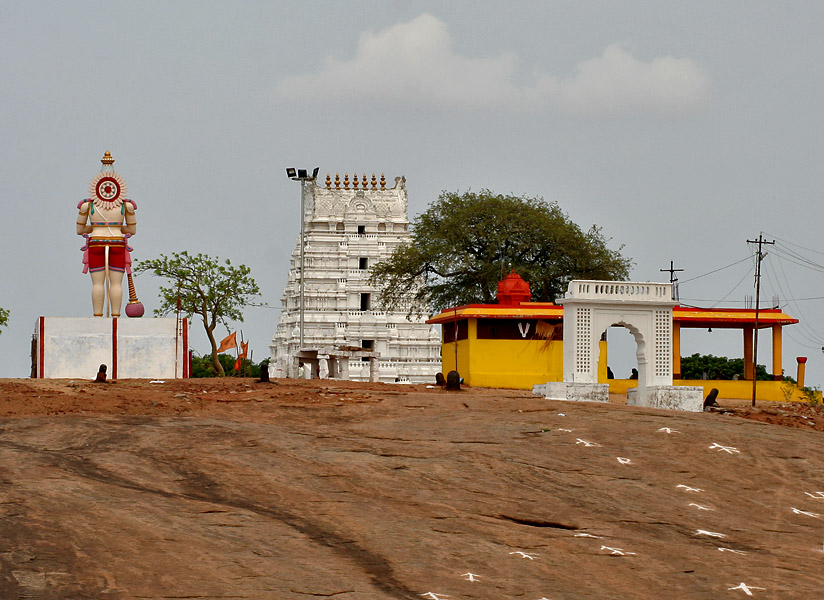 Located very close to the city, the distance from Hyderabad to Kessara Gutta being hardly 38 km, this place is truly a blissful heaven with peace and tranquillity all around. You can even get a chance to visit the Ramalingeswara Swamy Temple and pay homage to the Shiva Lingam present here. 
3. Rachakonda Fort
If you aren't keen on driving too far, then you can always visit the Rachakonda Fort, which is only 57 kilometres away from the city. You'll find this exceptional site holds a special place in the history of our country, as it was created in the 14thcentury by a prominent king. Plan a short picnic with your buddies or family and enjoy quick snacks in this relaxed environment and spend a fruitful day away from the hustle and bustle of the city.
4. Ananthagiri Hills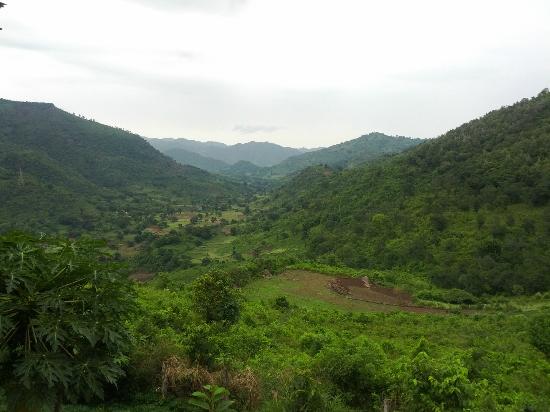 It's one of the most popular holiday destinations from Hyderabad located just 81 kilometres away from the city life. The natural beauty of this location is truly phenomenal. The waterfalls, the serene lakes, the huge trees, and the temples situated here are certainly worth exploring. You can even indulge in some trekking, boating, or other adventurous activities to make your journey more exciting.
5. Srisailam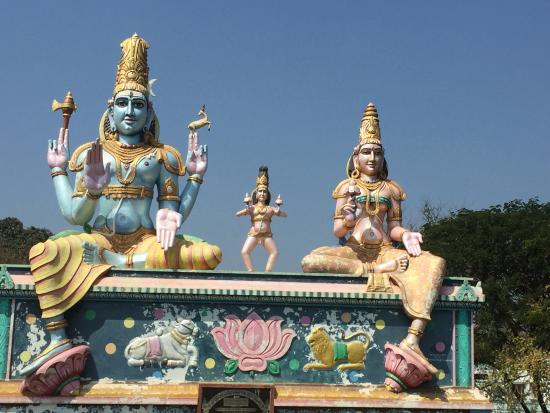 We are sure you would have heard about Srisailam near Hyderabad which is another magnificent location that is so famous among the tourists. Known as the ideal place for short holidays from Hyderabad, Srisailam is located at the heart of the Nallamala Hills and just 215 kilometres away from the city. You can indulge in a soothing boat ride while you are here or just visit the caves to feel an eerie aura. Even the temples here are very revered. There is something for everyone out here – no wonder it is such a popular destination! 
6. Gulbarga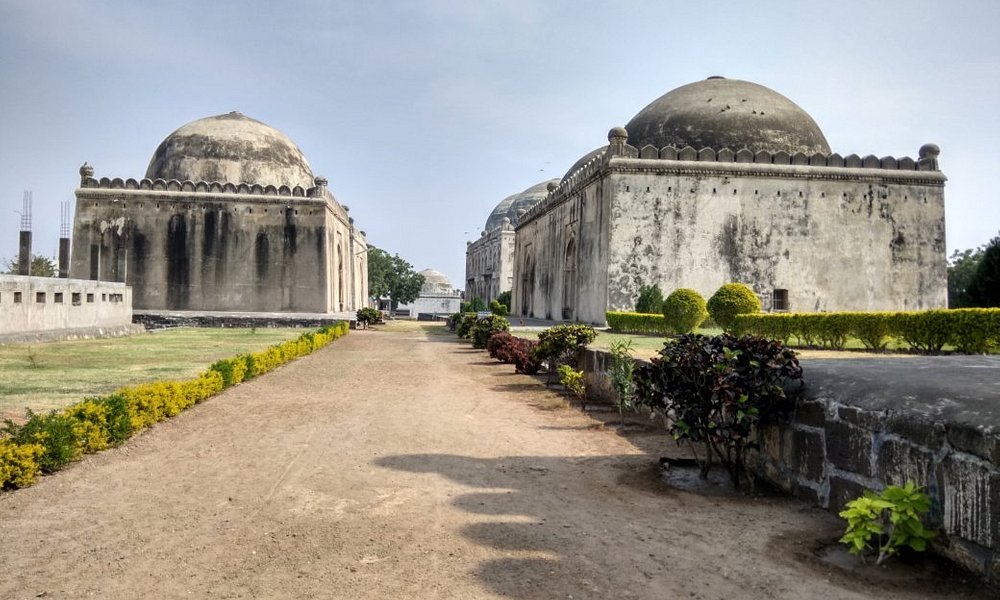 Get ready to be hypnotised after visiting Gulbarga — an Islamic marvel near Hyderabad. Dotted with many significant shrines and mosques, this place displays the aura and charm of the era of the Nizams, something that Hyderabad was some centuries back. Though it is located around 230 kilometres away from the city, it is still one of the best budget holidays from Hyderabad. 
7. Kurnool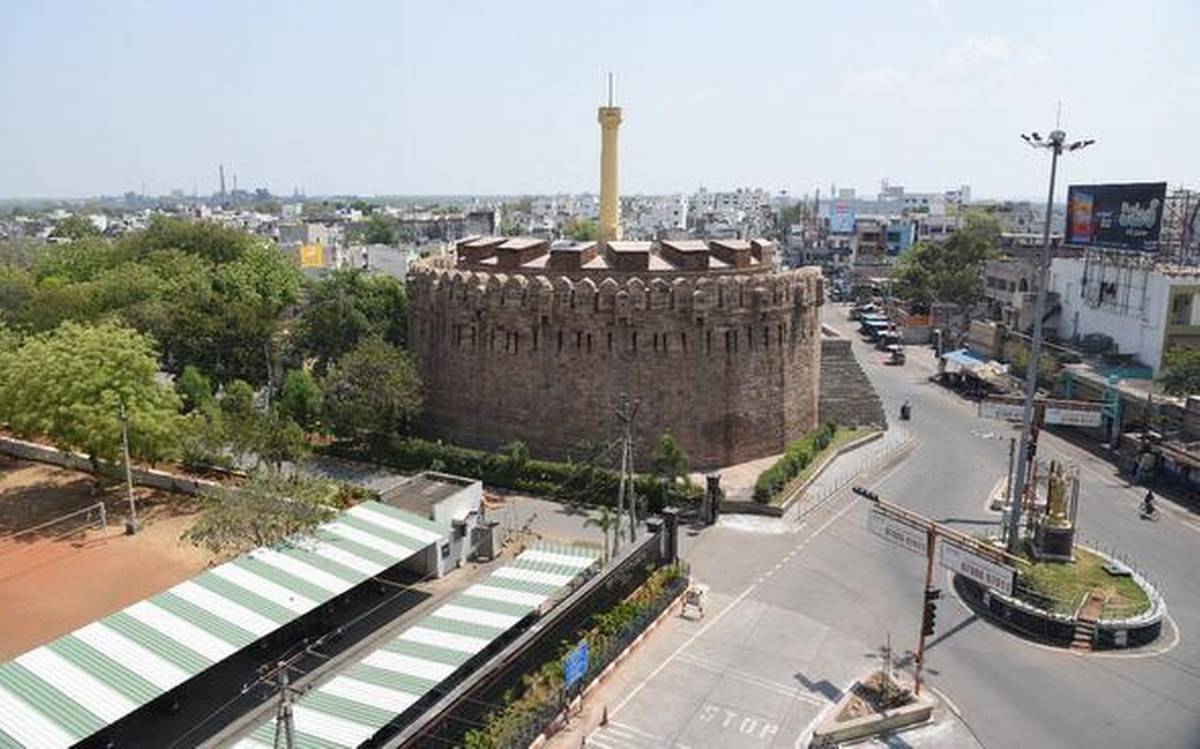 This is called the loveliest place near Hyderabad. No matter if you are interested in historical monuments or not, Kurnool has some really great things to offer you. From the wildlife spotting that is so famous in this place to the exceptional natural bounties — and the outstanding, exclusive offerings of history it displays, a picnic or a weekend stay here would be the best thing that you could plan to break free from monotony. 
8. Adilabad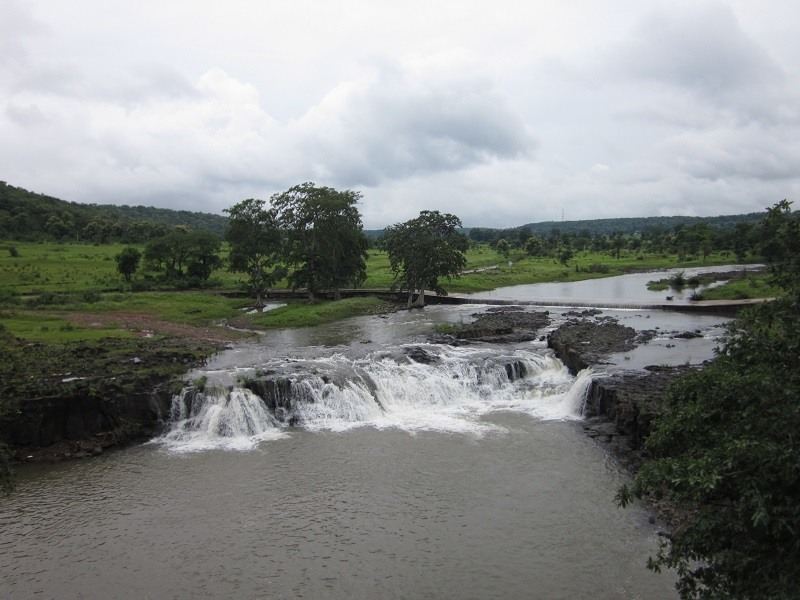 An enchanting destination in Telangana, Adilabad has all those promising things to do for tourists like you! From the astonishing wildlife sanctuaries to the exquisite waterfalls and the adventurous activities to explore, you couldn't ask for more from a short getaway. 
9. Hampi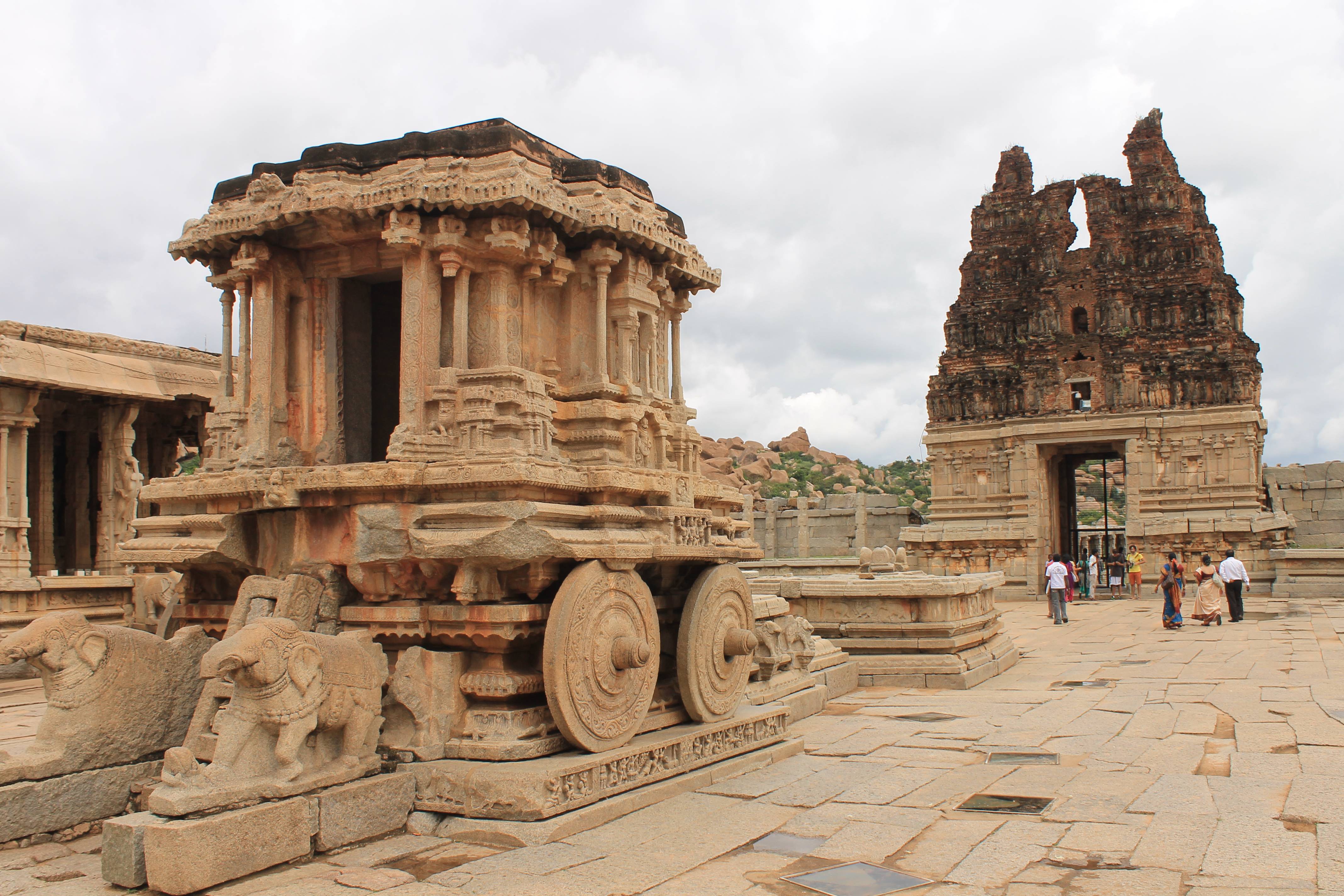 You have to experience Hampi – in person – no words are enough to narrate the aura and magnetism that Hampi exudes. It's not without reasons that this place has been honoured as a UNESCO world heritage site! The exquisitely carved temples, the mind-blowing architectural excellence, and the natural weather complementing it very well, Hampi is a treat for all senses! Visit here in a relaxed mood by driving just 385 kilometres from Hyderabad and do check the Hazara Rama and other prominent temples while you are here. 
10. Horsley Hills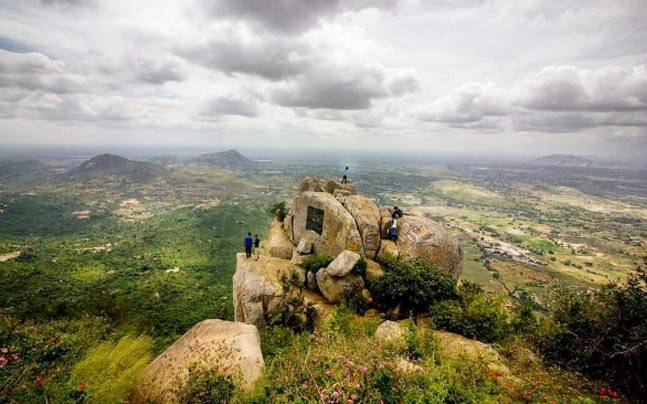 They call it a land of scenic views because of its admirable backdrop that brings out the best of nature and sceneries in front of you! A trip to these hills is enough to freshen you up after a terrible week of tight work schedule! 
Though these locations are gorgeous in their own ways and extremely deserving to visit, but we aren't saying that these are enough! You can go spoilt for choices when looking for budget holiday destinations near Hyderabad. There is Dandeli which is a superb natural delight to check, Pench National Park with all its wildlife glamour, Badami which is an architectural marvel, and Karimnagar which excels in showing off excellent forts! These locations will look all the more enticing if you are super comfortable in a hire a car in Hyderabad from Revv. So, get ready to satisfy the wanderlust in you by checking these stupendous locations near Hyderabad.